SPOTLIGHTS
411 Fact or Fiction 02.20.14: Building Elimination Chamber, Samoa Joe Back in the Main Event, Mysterio's Future, More
Posted by Larry Csonka on 02.20.2014

Will Rey Mysterio still be in WWE when 2015 rolls around? Has WWE done enough to make you want to buy Elimination Chamber? Are we happy that Samoa Joe's back in the TNA main event scene? 411's Jeremy Thomas and Obi Justice debate these topics and more!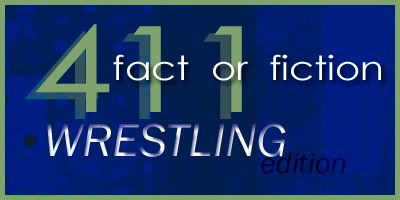 Welcome back to the latest edition of 411 Fact or Fiction, Wrestling Edition! Stuff happened, people loved/hated it and let everyone else know. I pick through the interesting/not so interesting tidbits and then make 411 staff members discuss them for your pleasure. Battling this week: First, he is a man behind the Music and Movies/TV 8-Ball columns, he is Mr. Jeremy Thomas! His opponent is the man behind the Ring Architect, he is Mr. Obi Justice! Lets get to work…


Questions were sent out Monday.


Participants were told to expect wrestling-related questions, possible statements on quantum physics and hydroponics.




1. The WWE has done enough to make you want to buy the Elimination Chamber PPV.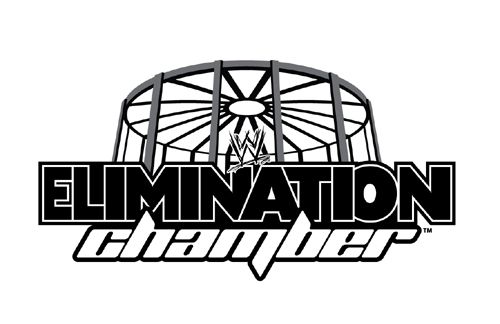 Jeremy Thomas: FACT - In all fairness, all they have to do in order to make me want to buy Elimination Chamber is put an Elimination Chamber match on the show, then put a good crew in it. I'm a huge fan of that match so this show usually has me from the get-go. And this year they have as solid a group of participants as they've generally had; it isn't quite the original one or perhaps the Raw one from 2012, but otherwise it definitely holds its own. The rest of the matches I am deeply apathetic about with the exception of the Wyatts vs. the Shield, but the Chamber alone is usually enough for me.

Obi Justice: FACT - This is a tough one because, generally, I don't personally purchase PPVs. On top of that, even if I was footing the bill, I probably wouldn't because they are fucking expensive and as much as I like wrestling, I don't feel like dropping that change on a two/three hour show that I watch on a screen. Once the 411millions start rolling in we can talk. That said, if I can be a dick and change the statement to "WWE has made a compelling card," then yeah, definitely. Chamber match, gigantic six-man tag, a tag title match with one of the hottest teams in WWE, Del Rio/Batista (which should be at least decent), O'Neil/Young (which could surprise, you never now). Everything's been built pretty well, so yeah, they put together a pretty solid card here.




2. You like that TNA has re-invested in Samoa Joe as a main event talent.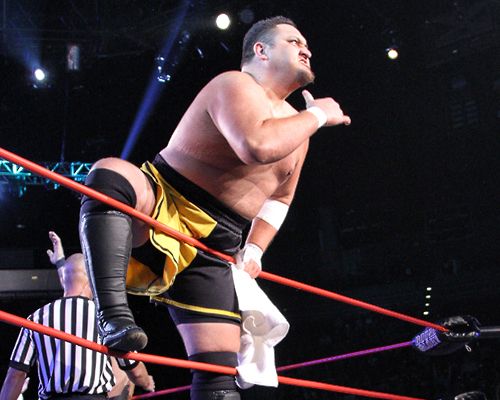 Jeremy Thomas: FACT - Joe is, perhaps, the most poorly used talent that TNA has had. Say what you want about their treatment of A.J., but he got several main event runs and was considered one of the focuses of the company on various occasions. The company has never had a good idea regarding what to do with Joe and as such he's had gimmicks and storylines that are almost bad enough that Kane would cringe just thinking about them. So when people complain that Joe doesn't seem motivated, I ask "Why should he be?" With him getting a new main event slot, I think it's going to play out very well for him and he has every chance of staying up there if the rug isn't pulled out from underneath him. We'll see how it goes, but I'm hopeful.

Obi Justice: FICTION - I like Samoa Joe but I think his time is over. When I watch him in the ring I really don't feel the same charge that I used to, and this is even in his time in TNA. If he manages to catch the spark again I'm happy to eat crow, but right now I think there are a lot of other talents (Roode, Aries, Daniels has never gotten a top title run, Magnus, Ray is at least fresher as a character) who could work better for them. Joe's act is stale and he's a step behind the new guys.




3. Now that WWE has made it official, you are excited to watch the entire WWE Hall of Fame ceremony in the WWE Network.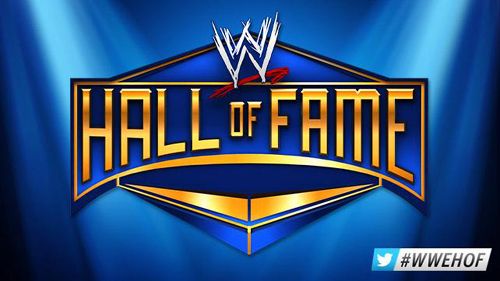 Jeremy Thomas: FACT - I won't be watching it live, as I'm never home on Saturdays. However, I will watch the hell out of the replay. The Hall of Fame ceremony is always a good watch, even the cut-down version that airs on NBC. I know that people like to deride the Hall and consider it a joke because of some of the people who have been inducted, but I think WWE goes out of their way to make it seem important and to a lot of the guys who get inducted it is. This year's class is a great one so far and I definitely want to hear Warrior's speech, if nothing else.

Obi Justice: FICTION - Nothing against the ceremony, I'd just rather do other things.




4. The match you are looking forward to the most at the Elimination Chamber PPV is the Wyatt Family vs. The Shield.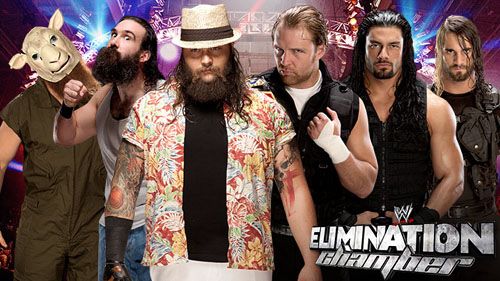 Jeremy Thomas: FICTION - See question #1; I'm most looking forward to the Chamber match itself. But Wyatts vs. Shield is a pretty close second. I mean, really. It's two of the hottest stables in recent WWE memory going head-to-head, and it's been booked well. How can this not be a highly anticipated match? Obviously there are several ways that this could be screwed up, but to be honest WWE would have to try pretty hard to pull that off.

Obi Justice: FICTION - The Elimination Chamber is the best gimmick the WWE has come up with since Hell in a Cell and I'm always excited to see it. With the talent in that match this time around it should be pretty great. Am excited for Wyatts/Shield but I'm not sure I'll ever get as hype for a six-man match as I would for a title match of any description, and certainly not against the Chamber.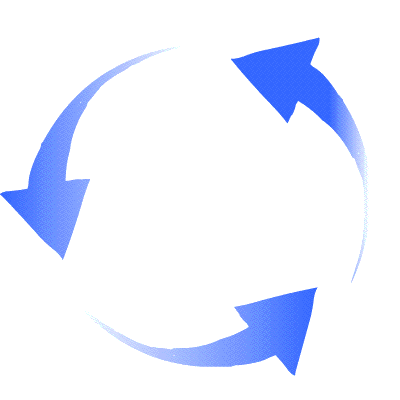 SWITCH!
5. Judging by his injury history and the way he has been booked since his return, Rey Mysterio will not be with the WWE in 2015.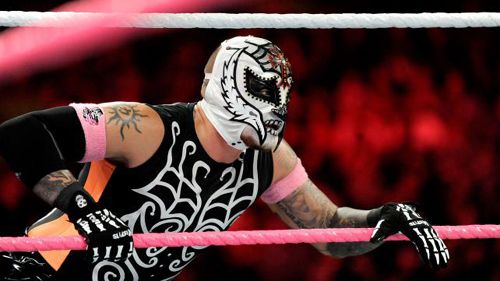 Obi Justice: FACT - Of course, we can't tell the future, but if I had to place a bet I'd say yeah. Most things I've heard pointed to him slowing down considerably anyway, so he might have been out of WWE by then even without his injuries. I think his booking has a lot more to do with his injuries than anything else, though. I feel like if Rey could really go they'd let him loose. They aren't which means he probably can't.

Jeremy Thomas: FACT - I'm pretty sure Rey Rey's time is drawing to a close. I get the sense that WWE has been mostly keeping him around for merchandising until Sin Cara takes off better. At this point, you have to wonder if they even want to wait that out though. The guy suffers injuries every what, two to three months? And then he's out for six months or more. It just isn't financially viable to keep this up from the company's behalf; there has to be a point down the line where they just have to let him go. I will be surprised if that point happens later than 2015.




6. TNA is rushing the Dixie Carter vs. MVP battle for control of TNA angle.




Obi Justice: FICTION - I think it's pretty quick for what they're doing, but I'm not going to throw shade on their storytelling just yet. There are a lot of ways the story can possibly unfold. I'm not a huge fan of the angle as it stands but it's not really worse than what they've been doing and I'd hesitate to say that company control is necessarily going to factor into the whole story. So yeah, basically, without perspective I'm not gonna say it's too soon. If they'd fucked up a great story to do this one, I might buy it, but it's TNA and I don't remember if they have ever had a great story.

Jeremy Thomas: FACT - One of TNA's biggest problems in booking is their complete lack of understanding in regard to pacing. They either draw storylines out well past their expiration date and kill the heat, or they try to fit two months' worth of storyline into two weeks. This is absolutely the latter. Of course, there will likely be some kind of weird schmoz ending that means that neither person gets permanent control, but the point is they still need to build to this kind of thing. Strike when the iron is hot, sure...but you have to wait until it really heats up first. They're failing to do that here.




7. WWE is making a good choice by having past performers like Mickie James, Scotty 2 Hotty and others make appearances as guest trainers at the Performance Center.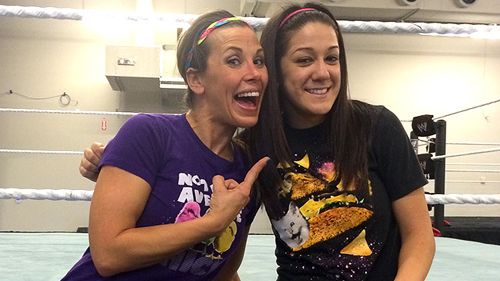 Obi Justice: FACT - This is sort of a moot question. I mean, what would the alternative be? Get people who have no idea what they're doing to come in? Have no guest trainers even though they've probably got people, good people, knocking down their door for jobs?

Jeremy Thomas: FACT - Why not? These are people they know the talents of who still have something to contribute. It does no harm for them to have them come in and do a little guest training with their talent, who could use multiple perspectives on the ins and outs of the in-ring business. All of the people who have come in to do guest training are talented guys; it's not like they're bringing in Ahmed Johnson or anything. And if it leads to something further for these past performers then I'm for that. Seems like a win-win to me.




8. Jeff Jarrett's rumored promotion will not debut by the end of 2014.




Obi Justice: FICTION - This is really a toss-up, but I'm going fiction based on the fact that we've got 9/10 months to go before years' end and Jarrett is not necessarily going to make a run at another TNA-sized promotion straight off. If we're saying he opens something up like Dreamer's House of Hardcore, no reason to believe it'll take ages to come about.

Jeremy Thomas: FACT - I would say there's more or less even odds, but I'm leaning just on the other side of "Not." Jarrett's not announcing anything until after WrestleMania and if he wants it to be as big as the rumors state, then he's going to need a lot of set-up time. It's entirely possible we might see something in the final quarter of the year, but getting some solid, big-named talent lined up will take time and all the other ins and outs will need to happen too. I'm actually quite intrigued by his promotion but I am entirely okay if he takes all the time he needs. No need to rush this one.







Have you checked out the Csonka Podcasting Network? If you haven't, you should We run anywhere from 15-20 shows a month, discussing pro wrestling, the world of MMA, the NBA, general sports, popular TV series of the past, bad movies, battle rap, interviews, MMA & Wrestling conference calls and more! Around 10 different personalities take part in the various shows, which all have a different feel; so you'll likely find something you like. All of the broadcasts are free, so go ahead and give a show a try and share the link with your friends on the Twitter Machine and other social media outlets! Running since May of 2011, there are currently over 450 shows in the archive for you to listen to.



Larry Csonka is a Pisces and enjoys rolling at jiu jitsu class with Hotty McBrownbelt, cooking, long walks on the beach, Slingo and the occasional trip to Jack in the Box. He is married to a soulless ginger and has two beautiful daughters who are thankfully not soulless gingers; and is legally allowed to marry people in 35 states. He has been a wrestling fan since 1982 and has been writing for 411 since May 24th, 2004; contributing over 3,000 columns, TV reports and video reviews to the site.


Your heart is free. Have the courage to follow it…TO CSONKA'S TWITTER!

http://www.twitter.com/411wrestling
http://www.twitter.com/411moviestv
http://www.twitter.com/411music
http://www.twitter.com/411games
http://www.twitter.com/411mma
comments powered by