SPOTLIGHTS
411's Top 30 WrestleMania Matches of All Time: #16 – Hulk Hogan vs. Randy Savage (WM 5)
Posted by Larry Csonka on 03.21.2014

411 continues its look at the top 30 matches in the history of WrestleMania with the collision of the MegaPowers in Hulk Hogan vs. Randy Savage from WrestleMania 5!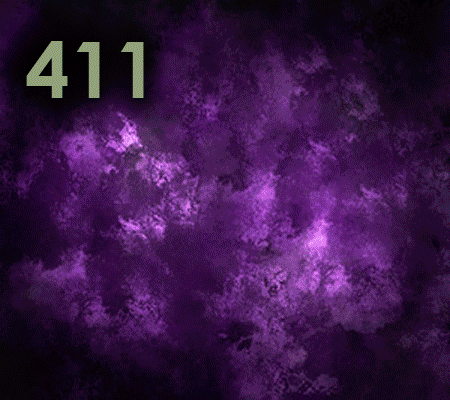 INTRODUCTION


Welcome back to 411Mania, and welcome to 411's official countdown to WrestleMania 30! Every year, the 411 staff comes together in some way to bring you, the fine readers of our site, a special countdown to WrestleMania. In past years we have done special countdown columns, ranking the shows, rating them overall, discussing special aspects of the big event, and even columns that have served as odes to the matches and moments that are etched into our minds.

To some fans, WrestleMania is the biggest show of the year, and the way that WWE has transformed the event into a near weeklong party, it may as well be a holiday to the fans that love our special brand of entertainment. Call it sport or call it a specially designed male soap opera, we love it and we love to talk about what makes things special. WrestleMania is an institution, and this year, as the WWE gets prepared to put on their 30th WrestleMania event, we decided to go big. Starting on March 7th, and running all the way to April 5th, 411 will present the top 30 matches in WrestleMania history.

Each writer on the 411 staff was given the opportunity to nominate 30 matches of their choosing. #1 on their list received 30 points, #2 received 29 points, and so on and so forth. Writers were asked to base their lists on both match quality and historical significance to create their nominations. The final list was created, and there was a ton of competition for the top spot. In fact, the voting was so tight that the top FOUR matches were separated by a mere 16-points.

Each day we will present a match from the list, which will include a full recap of the match from the 411 archives (from Scott Slimmer, JD Dunn, and Robert Leighty Jr.) as well as thoughts from the writers. Thank you for reading, and we hope that you enjoy our presentation…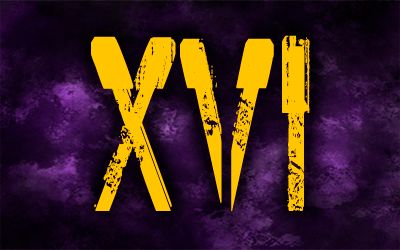 #16. From WrestleMania 5 - WWF Heavyweight Title: Macho Man Randy © Savage vs. Hulk Hogan
Elizabeth is in a neutral corner, but Macho is most adversarial to her. Savage ducks out of the ring to avoid a lockup. Finally, they lock up and Hogan shoves him down. Savage runs into him and bounces right off a shoulderblock. Savage slides to the outside again and jaws with Elizabeth. Hogan finally gives chase, but Savage puts Elizabeth in the way. Back in, Hogan takes him down into a front facelock. Macho backdrop suplexes him but misses an elbow. Savage goes to the eyes to get out of a wristlock. A double ax-handle gets two. Savage grabs an arm bar, using the hair to keep the hold whenever he can. Hogan pulls the tights to toss Savage to the outside. Back in, Hogan drops a couple of elbows and rakes the eyes. Savage kicks him to counter a backdrop, cutting Hogan open over his eye. Savage goes to the sleeper. Hogan elbows out of it as Jesse wonders if they should stop the match because Hogan is bleeding. Gorilla shoots back that you're not going to stop a title match for a cut over the eye, which is a shot at the NWA and one of their old screwjob tactics. Hogan misses an elbow drop. Savage gets two off a schoolboy. Hogan clings to Savage's leg. Macho gets distracted by Elizabeth, and Hogan makes a big comeback. He hurts his arm on a clothesline charge, though. Hogan slams Savage all the way to the floor. Elizabeth runs over to check on him, but Savage doesn't want any help. Hogan follows, but Savage goes to the eye to counter. Hogan prepares to ram Savage into the post, but Elizabeth is in the way. Savage slips off his shoulder and pushes Hogan into the post. Savage yells at her for helping Hogan. Hebner sends Elizabeth to the back to avoid any more complications. Savage clears his head and double ax-handles Hogan in the back, sending his throat into the ring barrier. Back in, Savage clotheslines him on the top rope. He vertical splashes Hogan against the ropes and chokes him out with some wrist tape. Savage goes up and HITS THE FLYING ELBOW! ONE, TWO, THR-NO! Hogan kicks out. Jesse says that's the first time that's ever happened, but George Steele did the same thing at Mania 2. Hogan with the big boot and the leg drop for the win and his second title reign at 17:54. These two had good chemistry up to and including this match.

- By JD Dunn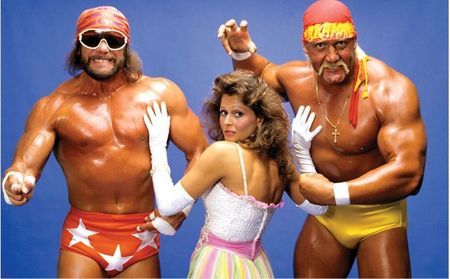 Scott Rutherford: True, this match comes nowhere near the quality of matches like Shawn Michaels vs. The Undertaker. This match was done in front of a largely indifferent crowd that was comped in thanks to the fact it took place in a casino. This match is mostly smoke and mirrors and carried by the phenomenal Randy Savage with Hogan using every single trick in his bag.

So why is this match rated so highly in the WrestleMania cannon? History.

While it's hard to peg down an exact number, from most informed sources the number of PPV buys for this show was around 760,000. That number doesn't sound impressive in the age of WM's routinely going over the 1,000,00 mark but context shows just what this means.

Back in 1989 less than 15,000,000 homes were wired for PPV. Again the exact number is hard to pin down put most research claims that about 1-in-15 homes purchased this show solely for the Savage/Hogan match. This is an astonishing number. More astonishing when you think the WWF would not break 760,000 buys again until SummerSlam 1998!

This match was an event much like Hogan/Andre was but you had a far more effective heel in Randy Savage to play off and you had one more important fact, you have a challenger Hogan chasing the title and if there's one thing a crowd loves is when it appears all but certain the virtuous babyface will finally dethroned the heel.

In terms of match quality you could make a case for this being Hogan's best North American match ever. Certainly it's his best WWE match (yup, I put this ahead of the Rock WM18 match) and the slow build storyline of Savage becoming increasingly paranoid and jealous of how Hogan and Miss Elizabeth had become resonated with audiences around the world.

Sheer weight of numbers makes this the biggest and greatest 'Mania main event. No other match managed to attract such interest thanks to the perfect yearlong build-up and the match itself delivered in the drama and quality stakes. While you can talk about better wrestled matches, in front of bigger crowds that more people bought on PPV…when you look at the numbers in their proper historical contact you cannot find a greater example of a big time main event than this.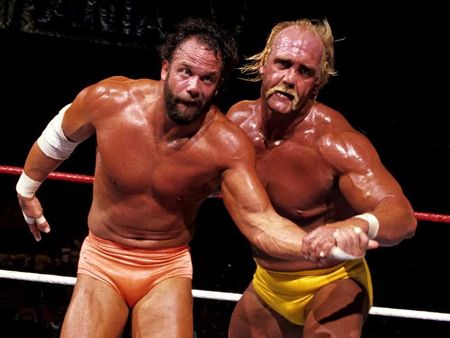 Dino Zucconi: Ah, the Explosion of the Mega Powers. This match just brings me to a glorious land of nostalgia. I immediately think of the Mega Powers handshake, Hogan eliminating Macho Man ("on accident") at the Rumble, and the big breakup on The Main Event against the Twin Towers. I still think this is one of the very best feuds the WWF/WWE has ever put together. Starting off with Savage's arrival in the WWF in late 1985, he and Hogan engaged in a mini feud of sorts. Savage then got popular after WrestleMania 3, becoming a full-fledged face after the Hart Foundation and Honky Tonk Man assaulted Randy Savage and went after Elizabeth. That led to Hulk Hogan lending a hand, and after helping Macho Man win the belt at WrestleMania 4 and officially forming the Mega Powers for the main event of the inaugural SummerSlam, it was on.

The two ran roughshod over the WWF, with Hogan dealing with DiBiase and Andre while Savage defended his title and briefly feuded with Bad News Brown. Then, at the Rumble, Hogan dumped Savage. Savage did not appear to be so happy, but let it slide. All the while, Jesse Ventura screamed to the mountains about how there was trouble between the Mega Powers. Then, on the referenced Main Event, after Liz was taken out by Macho Man (who was thrown to the floor), Hogan took Liz to the back, effectively ditching his partner for quite a long time. When he finally returned, Savage slapped him in the face and left. Hogan would win the match, and then the two engaged in a brawl backstage. It was on.

As for the match itself? It's really, really good. It may very well be Hulk Hogan's best "pure" wrestling match in the WWF, especially at that time. There's a really slick spinning toehold reversal that he uses to get out of a hammerlock that his American fans basically never got to saw. You can see the uneasy friendship the two historically had in this match, as they work together so well, but there's always this weird look in the eyes of both. I wonder if Macho really believed Hogan lusted after Liz? This match probably suffers because of the super cookie-cutter Hogan ending more than anything else. I even remember being a little angry that it was that easy to beat Macho Man. Sure, he did it hundreds of times before, and would do it hundreds of times again, but I always thought Macho deserved more here than simply hitting his elbow, watching Hogan Hulk Up, and eating the leg drop.

It may not be the greatest match ever, but it's still damn fun, and seeing Hogan vs. Savage headline a Mania is always a good time.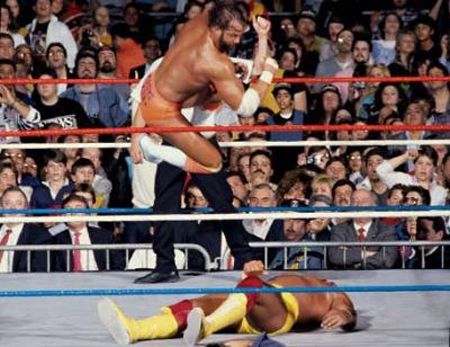 THE LIST AS IT STANDS


30. From WrestleMania 19 - Brock Lesnar vs. Kurt Angle
29. From WrestleMania 24 - Edge vs. Undertaker
28. From WrestleMania 23 - Money in the Bank
27. From WrestleMania 15 - Steve Austin vs. The Rock
26. From WrestleMania 20 - Eddie Guerrero vs. Kurt Angle
25. From WrestleMania 29 - The Undertaker vs. CM Punk
24. From WrestleMania 8 - Rowdy Roddy Piper vs. Bret Hart
23. From WrestleMania 18 - The Rock vs. Hulk Hogan
22. From WrestleMania 28 - The Undertaker vs. Triple H
21. From WrestleMania 8 - Ric Flair vs. Randy Savage
20. From WrestleMania 3 - Hulk Hogan vs. Andre the Giant
19. From WrestleMania 19 - Shawn Michaels vs. Chris Jericho
18. From WrestleMania 22 - Edge vs. Mick Foley
17. From WrestleMania 6 - Hulk Hogan vs. Ultimate Warrior

comments powered by