SPOTLIGHTS
411's Top 30 WrestleMania Matches of All Time: #17 - Hulk Hogan vs. Ultimate Warrior (WM 6)
Posted by Larry Csonka on 03.20.2014

411 continues its look at the top 30 matches in the history of WrestleMania with Hulk Hogan vs. Ultimate Warrior from WrestleMania 6!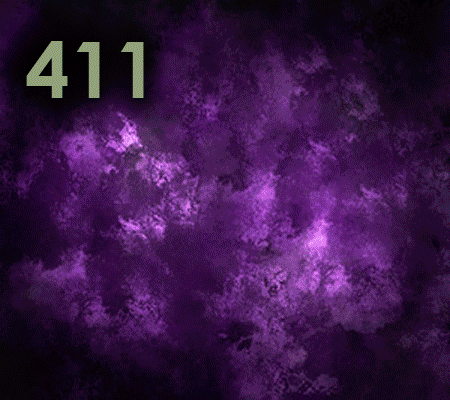 INTRODUCTION


Welcome back to 411Mania, and welcome to 411's official countdown to WrestleMania 30! Every year, the 411 staff comes together in some way to bring you, the fine readers of our site, a special countdown to WrestleMania. In past years we have done special countdown columns, ranking the shows, rating them overall, discussing special aspects of the big event, and even columns that have served as odes to the matches and moments that are etched into our minds.

To some fans, WrestleMania is the biggest show of the year, and the way that WWE has transformed the event into a near weeklong party, it may as well be a holiday to the fans that love our special brand of entertainment. Call it sport or call it a specially designed male soap opera, we love it and we love to talk about what makes things special. WrestleMania is an institution, and this year, as the WWE gets prepared to put on their 30th WrestleMania event, we decided to go big. Starting on March 7th, and running all the way to April 5th, 411 will present the top 30 matches in WrestleMania history.

Each writer on the 411 staff was given the opportunity to nominate 30 matches of their choosing. #1 on their list received 30 points, #2 received 29 points, and so on and so forth. Writers were asked to base their lists on both match quality and historical significance to create their nominations. The final list was created, and there was a ton of competition for the top spot. In fact, the voting was so tight that the top FOUR matches were separated by a mere 16-points.

Each day we will present a match from the list, which will include a full recap of the match from the 411 archives (from Scott Slimmer, JD Dunn, and Robert Leighty Jr.) as well as thoughts from the writers. Thank you for reading, and we hope that you enjoy our presentation…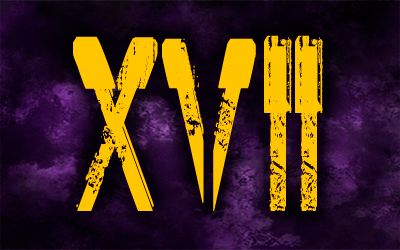 #17. From WrestleMania 6 - WWF Heavyweight Title, Intercontinental Title: Hulk Hogan vs. The Ultimate Warrior
Gargantuan staredown to start. They take turns shoving each other to the corners. Warrior calls for a test of strength. Warrior wins the first round to a HUGE pop, forcing Hogan to his knees. Hogan powers up and forces Warrior down. Crowd cheers for that too. Warrior forces his way back up. Neither man moves off a shoulderblock. They crisscross, and Hogan gets a slam. Warrior no-sells and calls on the power of the warriors. They do it again, and Warrior gets a slam. Warrior clotheslines Hogan over the top, injuring Hogan's knee. Warrior goes out and stomps on it. He shoves Hogan back in, and they start raking each other's eyes. Hogan attacks while the Warrior is arguing with the ref. Hogan gets some mounted punches in the corner. Hogan drops an elbow and applies a facelock. That segues to a small package for two. Hogan, with a clothesline, gets two. A backbreaker gets two. Hogan slaps on a chinlock. Very loose there, probably so Warrior can catch his wind. Hulk gets two off a backdrop suplex and goes back to the chinlock. Warrior elbows out of it, and they double clothesline each other. They tease a double countdown, before the Warrior makes it to the ropes. Hogan starts pounding on him, but Warrior no-sells. Warrior begins to dominate. Clothesline. Clothesline. Clothesline. Whip to the buckle. Whip to the buckle. He snaps Hogan over with a suplex for two. Warrior settles down with a bear hug. Hogan fades but fights out of it. Hogan drops down as Warrior charges, and Warrior accidentally knocks out Hebner. Warrior delivers a pair of double ax-handles off the top. He charges, but Hogan spikes his face down into the mat on a diving shoulderblock. Hogan covers, but the ref is still out. Warrior backdrop suplexes Hogan. Hebner…crawls…over. ONE, TWO, THRE-NO!!! Hogan schoolboys Warrior, but Hebner is out of position. ONE, TWO, THRE-NO! A reverse elbow sends the Warrior to the floor. Back in, Warrior clotheslines him and delivers the PRESS SLAM! SPLASH! ONE, TWO, THRE-NOOOO!!!! Hogan kicks out! He Hulks up and delivers the big boot. The leg drop MISSES! Warrior with the splash. ONE, TWO, THREE!! (22:53) Amazing effort from both guys. Smartly booked and historic. This was Hogan's first (and arguably only) attempt at putting over a new man for the WWF. It didn't work in the long run, and that's probably one of the reasons he's rarely done it since. But for this one night, it's great to see Hogan surrender the spotlight to the next generation of babyface.

- By JD Dunn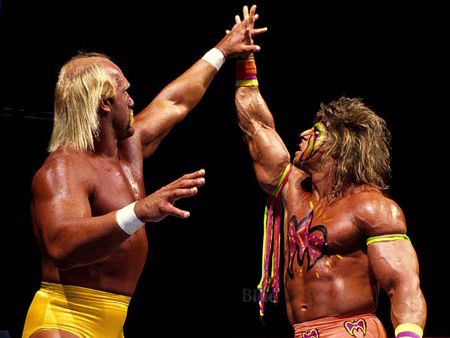 Dino Zucconi: He kicked out at two. That's the most important thing to remember when it comes to this match. Sure, we can rewind to the 1990 Royal Rumble, where Hogan and Warrior engaged in a historic collision in the middle of the ring. I can still hear Jesse Ventura's "NOBODY MOVES!" calls as Hogan first runs at Warrior with a clothesline, and then Warrior returns the favor. It was at that very moment that the seeds were planted. I was only 8 at the time, but I absolutely remember that moment, and thinking how cool it would be if those two got to lock up.

Well, the Warrior made the Ultimate Challenge, and the date was set- April 1, Skydome, WrestleMania 6. My little brother was a huge Warrior fan, while my Dad and I were Hulkamaniacs. We would laugh as my brother would say that Warrior was gonna beat Hogan. It just seemed like such an adorable thought for a youngster to have. I didn't get to see the show live. I still remember the day my Dad picked my brother and I up from school to tell us what happened. It was the Thursday after Mania (no immediate results?! What?!), and as we hopped in the car, I remember asking excitedly: "So, did Hulk win?!" I had a huge smile on my face, just waiting for the good news. My Dad had the face of someone who didn't know how to let his son down. "No, Dino… he lost." I kinda laughed again, as my brother suddenly started to brighten up. "You're kidding… right?" "Nope. Warrior pinned him." I was heartbroken. My brother started celebrating. This was not a good ride home.

A few days later, I got a copy of the show from my Uncle who had recorded it. I watched epics like Rick Martel and Koko B Ware, Rick Rude and Jimmy Snuka, DEMOLITION winning back the tag titles (and popping that place HUGE), and Jake the Snake wrestling Ted DiBiase. I enjoyed the card. Then, the Warrior's music hit. I already knew what was coming, so I just wanted to see how exactly he beat Hulk. What I witnessed was a modern (at the time) epic. These two, not exactly known for their technical prowess, put on an expertly crafted display. Sure, Pat Patterson deserves a huge nod for this, but these two actually carried out the plans. Tests of strength. Double clotheslines. Axe handles from the top turnbuckle. Back and forth this went. Hogan actually beat Warrior early, but "Screwy" Earl Hebner was down and out of position to make the count. Then, Warrior caught Hogan with his finisher. And Hogan kicked out. And he started Hulking Up. At this point, I'm wondering what the hell went wrong as Hogan leapt into the air and- MISSED THE LEGDROP?! Warrior splash??? A three count?!? NO!!! Hogan handed the belt to Warrior, saluted him, and gave him his moment. I watched that pinfall over and over and over.

Hogan kicked out at two.




Jack Stevenson: Hulk Hogan and the Ultimate Warrior were not meant to have good matches with each other. They rode to the top of the wrestling world on charisma and intensity, not pristine in ring ability, and while against someone of Randy Savage's caliber being a one dimensional power wrestler (well, Hogan was also a fantastic storyteller, but you get the point I'm making) isn't necessarily a barrier to a great match, against another one dimensional power wrestler it most certainly is. Two guys slamming into each other until they run out of breath and have to perform boring submission holds might be entertaining for a short while, but it makes for a terrible WrestleMania main event. Except... when Hulk Hogan and the Ultimate Warrior slammed into each other until they ran out of breath and had to perform boring submission holds in the main event of WrestleMania, it was somehow amazing. The chinlocks and bear hugs weren't boring. The wrestlers seemed Herculean. The atmosphere was breathtaking. It was one of the most memorable matches of all time.

This match is one of only three matches that I think can genuinely claim to be the absolute pinnacle of sports entertainment (Hogan vs. Andre and Austin vs. Rock from WM17 are the other two, in case you were wondering.) It feels like the biggest match in the history of anything as you watch it, and I don't think we'll ever see its like again. In the modern WWE universe, where competitive matches are given away for free nearly every day in the week, there are no dream matches between two regular roster members any more, everyone has already has a ten minute main event with everyone else on Raw. Hogan and Warrior, though, feels like just the most incredible, unfathomable match possible, and that appeal is based solely on character and charisma. No one was anticipating this because they thought it was going to be Flair-Steamboat, they just were so invested in both guys and had to see them fight because they needed to know who was the better wrestler. It bears repeating that this will never happen again in WWE.

This is more than just spectacle though, it's a superb match, breathtakingly dramatic and filled with moments to make wide-eyed children (and probably a fair few adults as well) absolutely lose their minds. 24 years on, it's still possible to get totally swept away by this bout's twists and turns, Hogan taking control early on, Warrior winning the test of strength, hacking at Hogan's injured knee while the Hulkster rakes his eyes as these two cleaner than clean fan favorites get despicable, the double count-out tease, Warrior a-Warrioring, Hogan a hulking, kicking out of the Gorilla Press, missing the leg drop, the big splash, and a moment that changes the WWF forever. For all intents and purposes, this is the last stand of the character that single handedly made the WWF a global phenomenon, and it's a rousing, pulsating send-off.

It's a sad match in many respects. To get this good again, wrestling would have to shed its innocence and become a sleazy, hormonal, angry teenager, rather the endearingly naïve child that believes in superheroes. It's the final peak of an objectively better time to be a wrestling fan; in many respects the modern wrestling landscape is infinitely preferable to 1990's, but then, 1990 could give us Hogan-Warrior, two lumbering giants with more muscles than brains, immortalized by WrestleMania. What a match.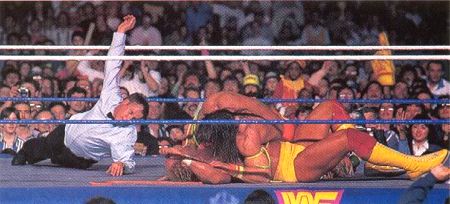 THE LIST AS IT STANDS


30. From WrestleMania 19 - Brock Lesnar vs. Kurt Angle
29. From WrestleMania 24 - Edge vs. Undertaker
28. From WrestleMania 23 - Money in the Bank
27. From WrestleMania 15 - Steve Austin vs. The Rock
26. From WrestleMania 20 - Eddie Guerrero vs. Kurt Angle
25. From WrestleMania 29 - The Undertaker vs. CM Punk
24. From WrestleMania 8 - Rowdy Roddy Piper vs. Bret Hart
23. From WrestleMania 18 - The Rock vs. Hulk Hogan
22. From WrestleMania 28 - The Undertaker vs. Triple H
21. From WrestleMania 8 - Ric Flair vs. Randy Savage
20. From WrestleMania 3 - Hulk Hogan vs. Andre the Giant
19. From WrestleMania 19 - Shawn Michaels vs. Chris Jericho
18. From WrestleMania 22 Edge vs. Mick Foley

comments powered by