SPOTLIGHTS
Thoughts from the Top Rope 2.23.14: Assorted Thoughts
Posted by Daniel Wilcox on 02.23.2014

In the latest Thoughts from the Top Rope we discuss the hottest topics in the wrestling world this week, including the Elimination Chamber pay-per-view, Hulk Hogan returning to WWE, the launch of the Network and much, much more!

Good morning one and all and welcome to another edition of Thoughts from the Top Rope with your usual host, Daniel Wilcox. I trust you're all enjoying the weekend and looking forward to the Elimination Chamber pay-per-view. I suspect one or two of you may be eagerly anticipating the launch of the WWE Network even more, as well as the return of a certain Hulk Hogan on Monday's Raw. While we'll have plenty more of that to come, today's edition of Thoughts will be an abridged one albeit one that I hope will provoke plenty of discussion as always.

Firstly, an apology for the lack of a column last week. Sometimes life just gets in the way and last week was one of those weeks. Work issues, health issues and miscellaneous personal issues all combined as they so often do to make it impossible for me to finish an article last week. Those same reasons are the ones I'm using for the sorter than usual column this week, but next week we are back 110% as we hit the Road to WrestleMania and one of the most important week's in wrestling history.




Social Media Propaganda




411Mania is not just a website, it's a revolution. Join the revolution, and more importantly, follow it on TWITTER and like it FAECBOOK!

And what about me? I don't TWEET MUCH but I might if I had more followers. I am, however, all over that FACEBOOKIZZLE so be my friend on that and then like all my statuses so all my real life friends think I'm funny.



This Week's Feature


This is one of those week's where as opposed to talking in-depth about a particular subject, we'll be tackling all the big stories in the wrestling world right now, starting with the upcoming pay-per-view that will no doubt have a massive impact on the eventual line-up of WrestleMania XXX.



Thoughts from the Top Rope



WWE Elimination Chamber: Tonight, Randy Orton defends the WWE World Heavyweight Championship against five other guys inside the Elimination Chamber. His challengers are the red hot Daniel Bryan, Cesaro, Christian, Sheamus and John Cena. It's not unusual for WWE to use this pay-per-view to really shake things up as we head into the biggest show of the year, and I'm expecting something massive tonight. Considering the undesirable crowd reactions for some of the company's biggest stars in recent weeks, now is the time to make some big changes, especially leading into the most important edition of Monday Night Raw ever. I'm not necessarily saying put the title on Bryan or anything like that, but with the ever-changing match rumours for WrestleMania, I don't think we really have a clue what we're going to see, outside of maybe Bray Wyatt vs. John Cena. There's also rumours of a Brock Lesnar appearance, and while it seems "odds on" that he'll challenge the Streak at WrestleMania, it would be odd for their not to be a pay-off in his hunt for a title shot. Does Lesnar walk away with the title somehow in his hometown tonight? It wouldn't surprise me.

Elsewhere you have the Shield and the Wyatts in a collision course that many have been waiting to see for a long time. The conventional wisdom is that this match should be taking inside WWE's most demonic structure, but it's unnecessary. If you start putting random tag matches in the Chamber, you devalue the importance of the Chamber, which is why I'm glad we now only have one such match on the card with the unification of the world titles. The Shield vs. The Wyatts is a match that sells itself and will be all kinds of awesome regardless of the setting. Conventional wisdom also has the Wyatts going over because it seems The Shield's time as a trio is coming to an end, but I'm not so sure that's the case. I think the Wyatts are going over, especially if Bray is pencilled in to battle the real face of the company John Cena in New Orleans, but there's still legs in The Shield, as previously discussed. It could definitely steal match of the night.

Monday's Raw and the Return of Hulk Hogan: Of course following the pay-per-view, we also have Monday's Raw. The Raw after the Elimination Chamber is typically a big one as the card for the Grandaddy of 'em All begins to take shape. The show also leads into the launch of that WWE Network thing, so expect WWE to stack the card for the show in a big way. What we already know is Hulk Hogan will be making his first WWE appearance for the better part of a decade as he returns to the promotion he calls home, and quite rightly so. Look, people bash those who welcome Hulk back to WWE because those same people attacked what Hulk did whilst a part of TNA. But Hulk and WWE go hand in hand, they made one another to an extent, and when "Real American" hits, the place will go crazy. We already know Hulk won't be wrestling, so that's a plus. If Hulk can't get physical, it's actually easier for him to give guys the rub just by being in his presence. If it were me? Have Hogan open the show, get the crowd going, only to be interrupted by a mid-card heel> Bad News Barrett is perfect for this. They go back and forth on the mic until a face shows up to defend Hulk. This could be anyone from Ziggler to Bryan to Cena, but if you have someone who just turned face at the pay-per-view, say a Reigns or a Cesaro, that's your ideal choice. You build to that face vs. Barrett in the main even of the second hour, with Hulk in the corner of your chosen face. Face wins, shares the pose down with Hogan, and you have someone ready to go into WrestleMania with the Hulk Hogan rub.

Clearly WWE needs to hit a home run with this show to get as many people signing up for the Network as possible, and it should do a big rating. I think we're all also expecting the return of The Undertaker and thus we'll likely find out who his WrestleMania opponent is. As mentioned above, Lesnar seems the likely choice, but don't be surprised if there's a curveball thrown our way. All the rumours of Sting not working for the company in a physical capacity until 2015 could well be a red herring, and WWE-ran pages on Facebook have been promoting Sting this weekend. Who knows? It's an exciting week to be a fan, for sure. I'd also throw the inevitable Kane/Bryan showdown onto this show, and make some kind of hardcore match to allow both guys to go balls-to-the-wall for 20 minutes. This show has to be stacked, and there's bound to be some mammoth cliffhanger ending. I'll also been stunned if Vince McMahon doesn't make an appearance. Like I say, a good time to be a fan.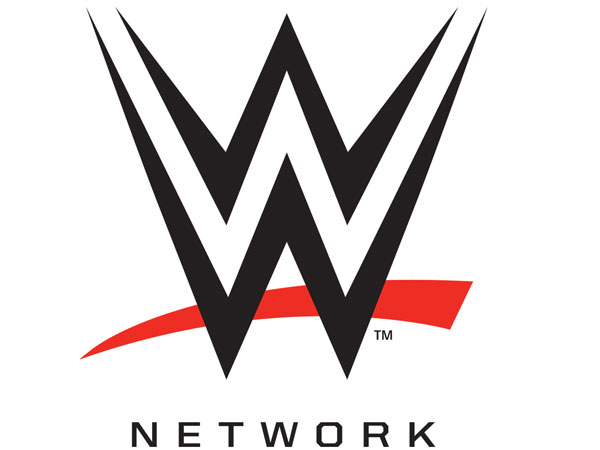 Launch of the WWE Network: Of course, many of you will be signing up to the Network Monday night, and I'd likely be joining you if it weren't for the fact that I live outside the United States. I completely understand the need to stagger the world signing up to the Network, but I sure as hell wish I could do it sooner. On the bright side, by the time I have access to the Network, one would assume all the bugs will have been worked out and there'll be even more content available than there is now. I will say however, it is a bit of a dick move on the part of the company to increase the cost of pay-per-views (or rather, increase the number of shows we actually have to pay for) in territories where we won't yet have access to the Network. Such is life.

Kurt Angle Headed Back to WWE: This is something I've predicted for the last two or three years and I've been proven wrong each and every time. Now Kurt Angle seems to be talking about his own employer's biggest rival in interviews more than he talks about his own employer, and that has people believing Angle is one his way back once his contract expires in October. It's weird, but Angle has actually spent as much time with TNA as he ever did with WWE, so the idea of him coming "home" to WWE is a strange one but one that we all want to see happen, I think. Like each and every one of us though, Kurt Angle isn't getting any younger and it's debatable how much the guy has left in him. There's even been speculation that he wouldn't pass WWE's rigorous medical examinations in order to be cleared to wrestle but I think there's bound to have been certain amounts of exaggeration when it comes to just how banged up Angle really is. I'm not saying Angle needs to go out there and put his body on the line every night, especially with the full-time schedule, but the prospect of him wrestling some of WWE's top young talent is mouth-watering to say the least. The simplest way to bring him back would be to announce him as your first-ballot Hall of Famer for 2015, bring how out infront of a live audience and have him give an emotional speech about needing to know whether he's still got it. And thus each week on Raw he collides with one of the company's very best. He doesn't have to win every night. That leads him to one big match at Mania 31, inevitably with Punk or Bryan or at a stretch, the Undertaker, as he accepts his real Hall of Fame induction and goes into semi-retirement. There's no reason he can't stick around as a manager, or be used for "Big Four" pay-per-views each year.

Bottom line, there's two main reasons I want to see Kurt Angle back in WWE. The first is the inevitable DVD release, which would undoubtedly be one of the best ever. See "This Week's List" below. The second? The prospect of Kurt Angle vs. any and all of the following; Daniel Bryan, CM Punk, Dolph Ziggler, Cesaro, Sheamus, Big E, Jack Swagger, Bray Wyatt, Dean Ambrose, Seth Rollins, Roman Reigns, Wade Barrett, not to mention renewing acquaintances with John Cena, Randy Orton, Chris Jericho, Brock Lesnar, Undertaker, Rob Van Damn and countless more. Mouthwatering to say the least.



Cesaro vs. John Cena from Last Week's Raw: Pretty much everyone has already had their say on this match, from 411's own writers right up to Stone Cold Steve Austin, and the general consensus was that the match kicked all kinds of ass. I watched Cesaro's match with Randy Orton on SmackDown last week and thought it was good, not great. This match on the other hand, was absolutely superb, and really showcased just how good Cesaro is and proved to the WWE Universe that he is a guy who can hang with WWE's top tier. Considering beating Randy Orton isn't much of a rarity these days, I would argue that Cesaro gained more in defeat from this match then he did from beating the champion the week before. Cesaro is going to be a big name player in 2014, and I expect that to start at the Elimination Chamber event. I don't think he will or even make it to the last two or three, but a strong showing will cement him in that top tier of combatants. As with any wrestling angle though, follow up is key. We're on the Road to WrestleMania XXX, and Cesaro will need to be heavily featured if WWE hopes to use him as a big name going forward.



Nelson Frazier Jr. Passes Away: The wrestling world was saddened to learn of the passing of Nelson Frazier Jr. this week. Frazier was best known for his roles as Mabel, Viscera and Big Daddy V in WWE. An absolute mountain of man, Big Vis reportedly suffered a heart attack at the age of 43 and passed way despite having lost a considerable amount of weight in the last year. While Viscera was never a major player in WWE, he did have several memorable runs and seemed to have a hell of a lot of untapped potential as a big man. His run as Big Daddy V was particularly entertaining to me personally, and I also enjoyed his work as "the World's Largest Love Machine" for its comedic purposes. It goes without saying that our thoughts were with the big man's family and friends this week, and may he rest in peace.



This Week's List



Discussion of Kurt Angle this week lead to a friend and I discussing the possibility of a Kurt Angle DVD produced by WWE. Even without his eight years of TNA work available to the company, there's still a hell of a lot of top notch material available. Then of course we had to work out how much material there really is without including any material without Chris Benoit. Benoit was arguably Angle's greatest WWE opponent, as they wrestled regularly on and off for four years, putting in excellent matches each time. The pair had a hell of a rivalry in 2001 that produced a number of amazing pay-per-view matches as one of the greatest ever steel cages matches. In 2002, the pair were opponents and partners and had memorable matches with Los Guerreros and Edge and Rey Mysterio among other teams. To cap off their epic rivalry, the two contested the WWE Championship in one of the greatest ever title matches at Royal Rumble 2003. So if you take away Benoit, what do you have left for a WWE Kurt Angle anthology?



Kurt Angle's Greatest Benoit-less WWE Matches


- Kurt Angle vs. Shawn Stasiak (Survivor Series 1999)
- Intercontinental Championship: Chris Jericho vs. Kurt Angle (No Way Out 2000)
- King of the Ring Finals: Kurt Angle vs. Rikishi (King of the Ring 2000)
- WWE Championship: The Rock vs. Kurt Angle (No Mercy 2000)
- Street Fight: Kurt Angle vs. Shane McMahon (King of the Ring 2001)
- WWE Championship: Stone Cold Steve Austin vs. Kurt Angle (Summerslam 2001)
- Hair vs. Hair Match: Kurt Angle vs. Edge (Judgment Day 2002)
- WWE Championship: The Rock vs. The Undertaker vs. Kurt Angle (Vengeance 2002)
- Kurt Angle vs. Rey Mysterio (Summerslam 2002)
- WWE Championship: Kurt Angle vs. The Undertaker (SmackDown 2003)
- WWE Championship Iron Man Match: Kurt Angle vs. Brock Lesnar (SmackDown 2003)
- WWE Championship: Eddie Guerrero vs. Kurt Angle (WrestleMania XX)
- Kurt Angle vs. Eddie Guerrero (Summerslam 2004)
- Kurt Angle vs. Shawn Michaels (WrestleMania 21)
- World Heavyweight Championship: Kurt Angle vs. The Undertaker (No Way Out 2006)
- Kurt Angle vs. Randy Orton (ECW One Night Stand 2006)

Not a bad list, and of course I included his debut match because that's bound to make the DVD. I'm sure there's countless other forgotten classics from episodes of Raw and SmackDown that I've missed, and I've purposefully excluded rematches with some of his greatest rivals (Michaels, Lesnar) to avoid repetition. A Kurt Angle anthology, documentary included or not, would be one of the company's greatest ever productions.



This Week's Farewell


And that concludes another edition of Thoughts from the Top Rope. I would like to thank you for joining me and encourage you to leave your thoughts, comments and suggestions below on all this week's topics. Enjoy the pay-per-view, Raw and everything else in between and I'll see you back here next week.
comments powered by