SPOTLIGHTS
The Wrestling News Experience: 02.24.14
Posted by Stephen Randle on 02.24.2014

Thoughts on the results from Elimination Chamber, a preview for tonight's Raw, a primer for the launch of the WWE Network and more!

Monday February 24th, 2014

From 411Mania's Canadian offices in Waterloo, Ontario, Canada, this is The Wrestling News Experience, with Stephen Randle!



What A Bunch Of A-Holes

Good morning, everyone, and welcome to the Experience. I am Stephen Randle, and if you've been paying attention at all, you've probably figured out why I took a sudden and unexplained leave of absence last week, and if you haven't been, well, hopefully you'll get it by the end of this week's column. Suffice it to say, it's been one of the most interesting weeks of my entire life, and the fact that it's only just beginning would, perhaps, threaten to overwhelm a lesser man. So I guess we're lucky that I am who I am.

Also, this is your every fourth year reminder that hockey is indeed our game, and we just let the rest of you play because half the fun is having tough opponents. And it's not all bad for you Americans, at least the best player on your team gets to go back to being on the currently top-ranked Canadian NHL team. It's no bronze medal, of course, but then, not everyone can beat Finland. Although we did.

Moving on.




Unfortunately for all of you, due to circumstances related to my absence, I was unable to provide live commentary for Elimination Chamber, but, because I am surrounded by generous people, I was able to secure a substitute analyst for the PPV. Here to provide his thoughts and impressions of Elimination Chamber, my good friend and colleague, 411's own Daniel Anderson.

***

Is everyone else hoping for a more satisfying PPV then the Rumble?  Yes?  Let's get started and see if we get what we want (and by what we want, I mean logical story lines and WWE actually paying attention to what the fans are wanting.

Pre-show

The Pre-show is presented by the WWE Network.  Any guesses on how many times the network is mentioned tonight?

Rhodes Brothers vs Curtis Axel & RyBack

Miz picks The Rhodes Brothers to win, so I guess we know who is going to lose.

Axel's grandfather comes out with RyBack and Axel.

Axel did a good job selling what seemed to be a trip, I will give him credit.  And then after the Rhodes jump outside the ring we get a couple Chamber promos in the middle of an ongoing match.  

We get to come back to see RyBack beating on Goldust.  Wonder what happened during the promos, but we have to keep hyping the Network.

The Rhodes Brothers win cleanly with no teasing separating the brothers for Wrestlemania.  I don't know what is more surprising, the Rhodes winning or Miz picking correctly.

Start The PPV!

Promo to start that PPV that shows more HHH and Stephanie than Daniel Bryan, Sheamus, or Cesaro.

Jack Swagger vs Big E © - WWE Intercontinental Championship

The IC Title opens the show.  Let's see how good the opening match is.

Big E gets a modified Lebron James entrance.  No one in the house where I am watching the PPV is sure if it is new or not because of DVRing Raw.

Crowd chanting, but can't hear who they want because of Cole talking over them.  

Nice spear by Big E. 

Then a second by Big E.  At this point during the actual PPV, we have had more spears then hyping of the Network.

Kind of surprised at how much offense Swagger is getting.

Crowd is getting behind Swagger with a "We the People" chant. 

I'm sorry but a spear from the apron to the ground is not worth the "Holy Shit" chant.

Crowd really wanted Swagger to win on the Patriot Lock.

As JBL said, "that looked butt ugly."

Big E ends up winning with the Big Ending.  Better match than most people expected.

Big E defeated Jack Swagger to retain the WWE Intercontinental Championship (pinfall, Big Ending)

After the match we get Bad News Barrett.  Sadly, he is talking about the Olympics and Russia winning more gold medals then the US and showing European domination.  Good to see him on a PPV though.

Hey, in case if anyone didn't know, Hulk Hogan is back in the WWE.  I know.  I had no idea.

Daniel Bryan get interviewed and you can hear the crowd chanting for him.  Followed by a wide shot of the crowd chanting "Yes!"

New Age Outlaws © vs The Usos - WWE Tag Team Championship

Crowd is actually chanting with The Outlaws.  Big change from during the Rumble.

Jay takes a bad looking fall into the corner after some dancing.

CM Punk chant during the match.  Loudest the crowd has been all night so far.

Poor fans cheering for the Usos.  WWE doesn't care what you want.

And The Outlaws win with a roll up.  Yes, in a PPV title match.

The New Age Outlaws defeated The Usos to retain the WWE Tag Team Championship (Billy pinned Jey, rollup)

HHH's boys are 1-0 so far.

Barrett gets even more PPV time with more bad news, this time for Bryan fans.  He tells the fans Bryan will not be winning the title tonight and that the fans will forget him.  I think most of the fans expect Bryan not to win tonight.  "No" chants follow for Barrett predicting the end of the "Yes" movement.

Only 12 hours, 19 minutes, and some seconds until the WWE Network goes live for people in America.  Sorry Randle.

Darren Young vs Titus O'Neal 

Crowd is not really into this match.

Young sells the throw into the corner, but the crowd is still dead.

King is desperate with a "Hill Valley Ranch" joke.

Audible, "We want Ziggler," chant.  I cannot stress how dead the crowd is right now.

Anyone who thought WWE would push Young because he is a gay wrestler can rest easy, O'Neal wins.

Titus O'Neal defeated Darren Young (pinfall, Clash of the Titus)

Barrett tries to get some cheap heat by insulting the Vikings.  He then insults Hogan.  The Vikings insult actually got a better crowd reaction.  I am enjoying getting some Barrett after each match though.

The Wyatt Family vs The Shield

This has been bugging me for a while.  The Wyatt Family blows out the lantern in their entrance video, but then walks out with a lit lantern.  Why not just keep it lit or have the lights off and they appear beside the ring when the lights come back up?

"This is awesome," chant before the match even starts.  Not really sure why, but ok, sure, why not?  Followed immediately by dueling "Let's go," chants.  At least the crowd is into it.

Brutal match so far with some stiff looking shots.  

Shield is keeping Harper in their corner before Ambrose makes a mistake and allows the tag.  Ambrose then gets beat in the Wyatt corner.

Nice move by Rollins off the top getting the crowd fired up again.  Which ends with a slam and he gets taken outside the ring to get beaten up.

Spanish Announce Table being prepared!!!!  Sadly the table survives and no one goes through it, but everyone is occupied outside the ring. 

Now the main table is being prepared!!!  Will someone go through a table tonight?  And Rollins goes through the Spanish Announce Table!  "Holy shit," chat from the crowd, for a fairly worthy spot.

Reigns alone in the ring with the Wyatt family.  Reigns prepared for the Sister Abigail but he powers out, hits a Samoan Drop, and then hits a Superman Punch on Bray.  Reigns is alone in the ring with Bray.  Spear hits Harper and Bray hits the Sister Abigail on Reigns.  Nice match the crowd was behind the entire time.

The Wyatt Family defeated The Shield (Bray pinned Reigns, Sister Abigail)

After a couple commercials, we see Christian being talked to backstage.  Will he make it to the Chamber?  He was still standing at the end of the interview.  

AJ Lee © vs Cameron - WWE Divas Championship

Punk chant while AJ is talking.

Everyone is talking about how Cameron won't win.  Are we going to get a surprise defeat here?  Only thing that makes me think it is possible is that AJ and Punk are dating.

Badly botched kick by AJ on Cameron.  That really looked bad.

Another CM Punk chant.  

Tamina goes to kick Cameron and misses and hits AJ.

They tease the title change but the match ends with a DQ.  Cameron wins but AJ is still the champ.  That did kill the crowd after the Six Man Tag Match.

Cameron defeated AJ Lee by DQ. AJ retains the WWE Divas Championship

More Bad News from Barrett.  WWE Network goes live at 9am tomorrow, but the bad news is that there is so much content, "adults will lose their jobs, and kids will be expelled from school," because they cannot turn it off.  It ends with us being told watching the WWE Network will end with our homes being condemned.  Well, at least you are safe from that Randle.

Batista vs Alberto Del Rio

Batista comes out to loud boos that stop before the pyros.  

Del Rio comes out in a neck brace and with a crutch.  Del Rio says he cannot compete tonight, so instead he hits Batista with the crutch.  

Del Rio is actually getting positive crowd reaction while beating Batista.  "Si" chants are up next.  No way this will last.  Bell rings and Batista attacks and get booed.  Del Rio gets offense and crowd cheers.  "Bootista" chants are up next.  This is hilarious.  "Daniel Bryan" chants now.  The crowd shows they do not want this match at all.  "CM Punk" chants up next.  Shades of the Orton vs Cena at the Rumble now.

At least WWE has found a way to get the crowd into a Del Rio match: Put Del Rio against Batista.  "Y2J" chant next, that the announcers actually acknowledge.  "RVD" chant now.  Match isn't great, but the crowd makes up for it.  "We want Lesnar" chant now.  Second PPV in a row that the crowd showed they didn't want Batista.  When Batista can't get positive crowd reaction against Del Rio, they have a problem.  Batista wins and gets booed. 

At least now they don't need a match to kill the crowd for the Chamber.

Batista defeated Alberto Del Rio (pinfall, Batista Bomb)

HHH's boys 2-0 so far.

Elimination Chamber Match for the WWE World Heavyweight Championship
Christian actually makes it out from the back to take part in the match and gets locked into the pod.  

Bryan comes out to a louder pop then Cena got.  I wish I was more optimistic about the WWE listening to what the fans want, but I think it is more likely they bury Bryan to teach the fans a lesson.

Cesaro and Sheamus start off with the crowd for Cesaro.

Cesaro getting chants from the crowd as he fights Sheamus.  

Next to enter the match is Daniel Bryan and the crowd goes crazy.  

Cesaro sends Bryan through the pod leading with his bad shoulder.

Meanwhile Cesaro gives an uppercut demonstration.

We also get the obligatory battling Cena chants right before Christian comes into the ring who goes right to work on Bryan's shoulder.  Christian getting good heel heat by attacking Bryan.

Everyone so far is doing a good job selling the brutal nature of the match as Cena enters and begins using Christian as a weapon against Cesaro.  

Bryan then gets offense on Cena but Christian hits the Killswitch for two.

Awesome uppercut on Cena by Cesaro for two.  That got the crowd's attention.

Three way back and forth with Cena, Cesaro, and Bryan.

Looks like we are going to get all six people in the Chamber at once.  Orton is last just starts going after everyone to a "Boring" crowd chant.  

Everyone turns on Orton who then runs into the pod and shuts the door to a "Pussy(?)" chant.  Sheamus then Brough Kicks through the pod to get Orton out.

Cesaro spins Orton for almost 30 rotations and Cesaro is visibly dizzy.

Christian is doing a good job of using the Chamber walls to escape.  And Christian Frog Splashes Shaemus for the first elimination and gets a, "This is awesome," chant in reward.

Christian takes a knee from Bryan and is eliminated.  Orton, Cena, Cesaro, and Bryan are left.

Cena and Bryan are eyeing each other and the crowd is for Bryan with "Yes" chants.

Cesaro taps to Cena and the STF.  Crowd boos as we have Bryan, Cena, and Orton left.

Cena locks in the STF as the lights go out and the Wyatts are in the Chamber when the lights come up as they attack Cena and Bryan.  Crowd starts to boo.  Cena takes the Sister Abigail from the Wyatts and Orton covers as the Wyatts leave.  Bryan and Orton are left in the ring.  Time to tease the fans with hope before dashing it as Kane comes to the Chamber sending the Wyatts to the back.

Kane enters to check on Cena and Bryan knees him, and then or ton tosses Bryan into a pod.  Bryan recovers though and sets Orton up for a suplex off the top rope but Orton kicks out after two.

Orton hits a second rope DDT and starts pounding the ground, but takes a knee from Bryan.  One, two, and Kane grabs the ref and RKO on Bryan.  Bryan kicks out at two.  Crowd is going wild for Bryan who almost wins on a rollup.  Kane hits Bryan who then gets another RKO and Orton wins.  Crowd is completely quiet as HHH's boys go 3-0 to end the night.

Randy Orton won the Elimination Chamber Match to retain the WWE World Heavyweight Championship

Anyone surprised at the outcome?  I am less disappointed with this finish then I was with the Rumble, but Bryan needs a better Mania opponent than Kane.

***

I would like to take the opportunity to thank Daniel for offering to do this for me, both on short notice, and with no prior recapping experience, simply because he's one hell of a standup guy. I know, it wasn't quite as good as when I do it, but I am pretty awesome, and it was this or you get a short paragraph of match results. Trust me, this is better.




Tonight, WWE celebrates the launch of WWE Network by loading Raw with a whole bunch of big stars! Hulk Hogan, the announced host of WrestleMania XXX will be in attendance, as well as two-time Hall of Famer Ric Flair, and the man who will likely defend his Streak at Mania, The Undertaker! Plus, with Elimination Chamber out of the way, maybe now we can start buiding towards the biggest PPV of the year? Perhaps?

Well, there is one thing that we do know: Batista is still the #1 Contender, and will be headed to WrestleMania, his spot in the main event secure thanks to his Rumble victory. And now that we know for sure that he'll be facing Randy Orton, the Face of WWE, it's time for what might be his greatest battle on the Road to Mania, as he fights to remain a good guy in the face of overwhelming crowd rejection. Or maybe he could just go with it.

One man who can't be thrilled with how the Chamber match ended has to be Daniel Bryan, after Director of Operations Kane cost him the match and the title. What thinly veiled excuse will Kane use for his actions last night, and what does the Authority think of the apparently independent (but probably not) actions of their underling?

And in a hell of a match, The Wyatt Family used The Shield's own tactics against them to procure victory, dividing and conquering and appearing to take over as the most dominant force in WWE. With Bray and company seemingly targeting John Cena next, after costing him the WWE World Heavyweight Title in the Chamber match, what's next for the suddenly vulnerable Shield?

Plus, there are rumours that there will be a title change tonight, and my money's on Ambrose losing his United States title, just to further the splintering of The Shield, but there's an outside chance that the New Age Outlaws might end up on the short end of a rematch with the Usos. At any rate, we've got that to potentially look forward to, tonight on Raw!


WWE Network: What You Need To Know Before Michael Cole Explains It To You Like You're An Idiot

Well, depending on what time you read this by, WWE Network may already be operational, as launch is scheduled for 9 am Eastern on Monday morning. I have already downloaded the app on my PS3, where I will test and see if I can <**rest of this paragraph removed so the author won't implicate himself in any potentially grey area activities that hypothetically could allow him to pretend to be located in America so he can get around region restrictions on WWE Network...which he is totally not admitting to already doing with Netflix so that he can watch shows like Psych**>

Anyway, while the Network still remains a pretty-much must for any wrestling fan, even if all you want to do is watch the monthly PPVs for ten bucks a month (and hey, who wouldn't), over the last few weeks there have been some bumps in the road that seem to be robbing the Network of all the momentum it gained at the initial announcement, and for a project that is attempting to change the face of wrestling programming forever, and especially one that reportedly requires a million subscribers to break even, loss of momentum is something they can ill afford. Obviously, there's all the bad feelings from non-US countries who would really like the Network as well, if it's not too much trouble, and there was a recent revelation that the originally announced 1400 hours of content at launch has been scaled back to a mere 1000 hours, but come on, who's really complaining about that? No, the most significant item to come forth was the fact that despite what they said at launch, it appears that WWE Network may not be running replays of Raw or Smackdown after they air live on whatever network WWE ends up at (oh yeah, they didn't sign a deal with NBC Universal, they're essentially up for grabs now), and they have, in fact, removed any mention of such from their extensive FAQ. One would suspect that where you're shopping your television rights, any network looking to buy would probably have some big questions about the idea of airing replays of your show immediately afterwards on your own online network, since, you know, WWE is being marketed as a "live event" similar to sports, which are considered "PVR proof" for the most part since they generally have to be watched live for full effect. Of course, Sportsnet 360 in Canada airs replays of Raw and Smackdown and have for years, but then, I don't think they're paying WWE "NASCAR-level money" that apparently might be found in their new TV rights deal in America (in their wildest dreams).

At any rate, it's not like a lack of replays will stop people from buying the Network, realistically, but it is a disappointment for some. So, here we are, sitting at the crossroads, right before history is potentially made. Will this be the industry-changing event that WWE hopes it will be, freeing them from the shackles of splitting PPV revenues and sending them into a new financial golden age? One thing is for certain: at some point on Raw tonight, Cole will hype exactly how many people have already subscribed.

Oh, and Direct TV actually followed through on not carrying Elimination Chamber, because they felt unwanted and apparently didn't want the free money that comes with airing WWE PPV content and taking a cut of the revenues. Someone's going to have to explain to me how that's a good business decision, if there's anyone who can.




- WWE Legend and soon-to-be Hall of Famer Jake Roberts reportedly announced this past weekend that doctors have discovered a cancerous tumour behind his knee. Roberts remains unfazed, however, since the treatment plan is just to have DDP lay his hands upon Jake, which will likely cure him completely.

- WWE has announced an upcoming BluRay career retrospective for the Ultimate Warrior, the man who just years ago they put out a DVD set intent on proving to the world that he was an insane maniac who was lucky to have the success that he did and who they hoped they'd never see again. I wonder if they'll package that one with this set on Amazon.

- And The Miz and Maryse were married in the Bahamas last week, as another Canadian decides to water down the gene pool. It's okay, we won gold, the sport is safe for now.



HOT: Cesaro

Hey, if Vince thinking "Antonio" is a girly name was the only thing holding them back from pushing him and letting him have awesome matches with everyone, then to hell with it. As impressive as beating Randy Orton was (it wasn't, Orton lost to everyone but Christian last month, but it was a great match), far more incredible was Cesaro going toe-to-toe with John Cena in a match that everyone knew he wasn't going to win, and blowing the roof off the place anyway with remarkable feats of strength and skill. Call it a "reverse Sandow", because Cesaro shouldn't have won, didn't win, and ended up far more over in the process, probably on the strength of the belief that they might actually be seeing his potential for the first time and running with it. I'm even willing to suffer through a Jack Swagger face turn if that's what it takes for Cesaro to take off as the singles star he's destined to be.



NOT: Batista

Ladies and gentlemen, one half of your WrestleMania main event! Total time seen on Raw last week: roughly thirty seconds. I keep saying I really wanted this to work out, but WWE is not doing Big Dave any favours by trying to hide him away from live crowds who have chosen to blame him for recent events. The good news is, I don't have any knowledge of what Guardians of the Galaxy is about, but based on last week's trailer and it's superb use of "Hooked On A Feeling", I'm totally in.



HOT: Bray Wyatt

With a match with Cena reportedly the only thing we're really sure about for WrestleMania, Wyatt is showcasing his promo skills on a weekly basis, and even letting Luke Harper get in a few lines. I don't know if he'd have the same abilities with a different persona, but lifelong careers have been made on goofier gimmicks (like, say, a wrestling zombie) due to the person behind it.



NOT: Rey Mysterio

Count me among the people who aren't sure why Rey came back. He's done virtually nothing since his return except be the guy who takes losses in tag matches because he's far too broken down to actually wrestle too many singles bouts...and yet he isn't even in a full-time tag team, which at least would make sense since you have Sin Cara Version 2.0 sitting right there doing nothing as well and you're breaking up a bunch of tag teams lately, so the division could use replenishment. Will this be the first Mania where Rey isn't on the card despite not being injured?



HOT: Roman Reigns

We were talking about Batista before, and here's the heir apparent, the big guy in the stable who's getting over simply by being dominant. This is what I both love and hate about WWE: clearly, they know how to push a guy to the moon and get him over, they just often choose not to do it for no clearly defined reason. Wouldn't having a bunch of people that the fans are into be more desirable than choosing and elevating one guy every once in a while because you like his look? Hell, they almost accomplished it with Ryback last year, and he had even less to work with than Reigns.




NOT: TNA

News this week is that TNA isn't even making money on house shows anymore, and in fact have paid thousands of dollars back to locations as "make good" for poor attendance. But hey, Dixie Carter did an interview where she talked about how she became an on-air talent because they told her it would help young talent to be attached to her on TV. Yeah, remember how much good that did for AJ Styles?



HOT: Bad News Barrett

Not even a podium malfunction presenting him from rising above us all can derail Bad News Barrett from bringing his special brand of venom. And you all thought the gimmick was DOA, but I had faith! And I don't even care if he never wrestles again!



NOT: Cameron

Geez, no wonder she thought Melina vs Alicia Fox was the greatest match of all time. She could only hope to reach that level of basic competence. I'm unsure why last night's title match had to happen at all, unless people backstage really, really wanted to watch AJ wrestle herself for five minutes. On the bright side, AJ finally got to face someone shorter than her.



HOT: Christian

Here's the latest reason why Christian is awesome. Since his return, he's done nothing to even suggest that he had any heel tendencies, wrestling as a pure, white meat babyface. Then, a simple attack before the bell on Raw, and boom, he's instantly heel Christian again, and the crowd is entirely able to accept that, because deep down, we all know he's a slimy heel, and when he's a face, he's just waiting for the chance to turn heel again. It doesn't take any long, complicated storylines or promos about how "fans don't deserve an explanation", Christian turns heel simply by being Christian once again.



NOT: Willow

Really?

No, seriously. Really?




Inactive List as of 02.10.14

WWE

- Evan Bourne, out indefinitely as of March 19th, 2012 (foot)
- Mark Henry, out indefinitely as of January 6th (shoulder)
- Naomi, day-to-day as of February 3rd (cracked orbital socket)

TNA

No reported injuries

Transactions

- Kurt Angle, TNA, out 6-8 weeks as of February 13th Impact (surgery)

- Mark Henry, WWE, returned to action on February 10th Raw



WWE World Heavyweight Champion: Randy Orton
- 71 day reign (+49 as WWE Champion), defeated John Cena in a TLC Match on December 15th (TLC PPV) to unify the WWE and World Heavyweight Championships
- Next title defense: vs Batista, WrestleMania XXX



WWE Intercontinental Champion: Big E
- 98 day reign, defeated Curtis Axel on November 18th (Raw)



WWE United States Champion: Dean Ambrose
- 274 day reign, defeated Kofi Kingston on May 19th (Extreme Rules PPV)



WWE Tag Team Champions: The New Age Outlaws
- 29 day reign, defeated The Rhodes Brothers on January 26th (Royal Rumble PPV Pre-Show)



WWE Divas' Champion: AJ Lee
- 253 day reign, defeated Kaitlyn on June 16th (Payback PPV)



WWE NXT Champion: Bo Dallas
- 257 day reign, defeated Big E Langston on June 5th (NXT)
- Next title defense: vs Adrian Neville, NXT Arrival, February 27th



WWE NXT Tag Team Champions: The Ascension
- 138 day reign, defeated Corey Graves and Adrian Neville on October 2nd NXT



WWE NXT Women's Champion: Paige
- 215 day reign, defeated Emma on July 24th NXT to become inaugural Champion
- Next title defense: vs Emma, NXT Arrival, February 27th

NOTE: NXT Title reigns only count what has aired on TV, not when changes occur at tapings.




TNA Heavyweight Champion: Magnus
- 67 day reign, defeated Jeff Hardy in a Dixieland Match on December 19th (Impact) to win the vacant title
- Next title defense: vs Samoa Joe, Steel Cage Match, Lockdown PPV, March 9th


**NEW** TNA World Tag Team Champions: The Wolves
- 1 day reign, defeated The BroMans on February 22nd (house show)



TNA X-Division Champion: Austin Aries
- 32 day reign, defeated Chris Sabin on January 23rd (Impact)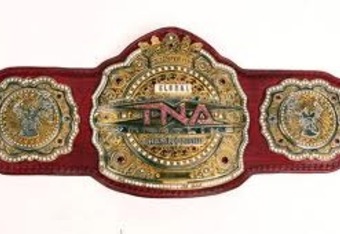 TNA Television Champion: Abyss
- 267 day reign, defeated Devon on June 2nd (Slammiversary PPV)



TNA Knockouts Champion: Madison Rayne
- 39 day reign, defeated Gail Kim on January 16th Impact




De Marco has The World's Most Dangerous Column.

Acero has The Wrestling 5&1.

Chin has The Magnificent Seven.

Wilcox has Thoughts From The Top Rope.

Wojcik has TNA Impact Rankings.

Dino has Smart Marks.





Another thing I was forced to skip last week was After Dark, for the same reasons as everything else, but hopefully we can get back on track this week! If you want to keep up to date on After Dark, feel free to join the Facebook group or follow me on Twitter, @DavetheCamel, for announcements and information about the show!





And the guys continue to do an exemplary job keeping my seat warm on Co-op Multi, this week discussing Ken Levine shutting down Irrational Games, new entries into the next Smash Bros, the continuing debate over disc-based games vs digital, and more gaming news!






411 will have live coverage of Raw tonight starting at 8 pm EST.

From our promotional department, I've been informed that if you really do like 411Mania and all it provides, or even just me (and really, who doesn't like me), don't forget to bookmark the site in your browser or make 411 your homepage, and tell all your friends about how awesome 411 is.

And don't forget, you can follow all of the everyday goings on in 411 on Twitter.

Stephen's Twitter
http://www.twitter.com/411mania
http://www.twitter.com/411wrestling
http://www.twitter.com/411moviestv
http://www.twitter.com/411music
http://www.twitter.com/411games
http://www.twitter.com/411mma

That's our show, I will be back next week. Also, don't forget 4PC in the Games Zone on Wednesday, and the TWNE After Dark podcast on Wednesday, airing live at around 11 pm EST on Spreaker.com, posted on 411 shortly thereafter. Plus, don't forget about Co-op Multiplayer, the official 411 Games Zone podcast, on Saturdays at midnight EST.

Here it is, your Moment of The Greatest Thing I Have Ever Accomplished In My Life






Oliver Dennis Randle, Born January 17th, 2014
In Twenty Years,
He'll Probably Be Writing About How Much
He Hates Watching Aurora Levesque On Raw Every Week




Have a good one, and always be a fan.
comments powered by