SPOTLIGHTS
411's Wrestler of the Week 2.25.14: Year Nine, Week 45
Posted by Larry Csonka on 02.25.2014

Randy Orton retained the WWE World Title in the Elimination Chamber, The Wolves won the TNA Tag Team Titles, The Wyatt Family defeated The Shield and more! But who won 411's Wrestler of the Week? Find out inside!




Welcome to YEAR NINE, WEEK 46 of 411's Wrestler of the Week. A quick overview of the rules to kick things off for us as a reminder…

Each writer chooses FIVE wrestlers (although ties and tag teams are allowed) from any promotion and each wrestler gets a point total attached to that ranking. It looks a little like this…

1st - 5
2nd - 4
3rd - 3
4th - 2
5th - 1

Then we tally up the votes and the official 411 Wrestler of the Week is crowned. But wait, there's more! Each week the top SIX vote getters get a points value for their ranking which looks something like this…

1st - 15
2nd – 12
3rd - 9
4th - 6
5th - 3
6th - 1

...and they go towards the 411 Wrestler of the Year award to be announced each year around WrestleMania. This will be posted every Tuesday (the voting week runs Monday through Sunday). Let's see who wins this week…

---



Larry Csonka
1) Randy Orton
At the Elimination Chamber PPV, Randy Orton punched his ticket to the WrestleMania main event by retaining the WWE World Title in the Elimination Chamber match. Orton wins his first chamber as well, which is another accomplishment for him.

2) The Wyatt Family: The Wyatt Family defeated the Shield at the Elimination Chamber PPV in what at this time is one of the top four matches I have seen in 2014. This was simply just built well, the guys worked hard, and they delivered in the ring. Add in their attack on Cena in the Chamber and it was a great night for the trio.
3) Chris Hero: Chris Hero defeated AR Fox (who had been champion for nearly a year) to win the EVOLVE Title at the DGUSA: Way of the Ronin event.
4) The Wolves (Richards and Edwards)
5) Roman Reigns


Ryan Byers
1) The Wyatt Family
Though by all reports it was a good show, the WWE Elimination Chamber felt as thought it was 90% a placeholder with no real twists or turns. The only thing that really enticed me headed into the show was the matchup between the Shield and the Wyatt Family, which delivered in spades. The Wyatts were the winners there, and they also appeared in the Chamber itself to take out John Cena in a follow-up on their Royal Rumble encounter with Mr. Cena that was never really mentioned after it happened. Plus, they were also successful in six man tag team action on both Raw and Smackdown, making it a pretty damn dominant week.

2) Big E Langston: Big E retained his Intercontinental Championship but, perhaps more importantly, had his best in-ring performance to date in a singles encounter, providing more evidence for my position that, though he's not being pushed as hard, Langston is further along as a straight-up wrestler than current golden boy Roman Reigns.
3) Yuji Nagata: Some thought it might be a "one and done" title reign, but Nagata is still the GHC Champion after defeating KENTA in the main event of this week's big Pro Wrestling NOAH show.
4) Akebono
5) HARASHIMA


JUSTIN WATRY
1) Randy Orton
Barring any last second change, Randy Orton is going to WWE WrestleMania XXX as the top champion in the entire industry. Retained the gold against five others inside the Elimination Chamber on Sunday. It was the right move and will be explained more in my column Monday night for those who still do not understand what a 'face' and 'heel' is in 2014.

2) Daniel Bryan: Maybe the biggest winner of the night despite actually losing. There are a few ways WWE could go with this. Randy Orton winning on Sunday was the right move, but the HUGE payoff for Daniel Bryan is drawing near. Do we get it Monday night EXCLUSIVELY on the WWE Network after Raw goes off the air? Cheap ploy but possible. Does he get added to the WMXXX main event somehow? Maybe. Or my scenario of beating Triple H clean at Mania to earn a fair title shot at a later date? Either way, Bryan's moment is coming folks...
3) Bray Wyatt: I do not like voting for teams or stables all at once. Thus, only one man can get the third slot after the epic Shield vs. Wyatts showdown. Bray Wyatt got the pin fall victory and also cost John Cena the WWE World Title. Not too shabby.
4) Batista
5) Cesaro


MIKE HAMMERLOCK
1) Wyatt Family
Let's see, they won the early leader for Match of the Year and then they took out John Cena inside the Elimination Chamber. Pretty eventful Sunday night. Great night for all three guys because it wasn't just Bray Wyatt steppping up. Luke Harper justifiably gets a lot of props, but Erick Rowan had himself a really fine match too. Everyone wants to follow the buzzards after what the Wyatts did at Elimination Chamber.

2) The Shield: All three Shield members looked spectacular in their loss. Roman Reigns popped the crowd numerous times. Dean Ambrose fought like a demon. And Seth Rollins was flat out awesome, best performance in a match filled with great performers.
3) Randy Orton: The Wyatts-Shield match kind of overshadowed everything else at Elimination Chamber (e.g. Big E's career-best battle). The Chamber match itself was very good. I'm giving Orton my top vote from his particular tilt because he once again got the win. In my estimation, Orton did not have the best performance of the six. That was, IMO, Christian. I thought he kind of stole match, which wasn't easy to do with Sheamus and Cesaro beating the snot out of each other and everyone else. Yet Orton grabbed the win at the end and he's likely heading to WrestleMania with the WWE title ... too bad Batista is his currently scheduled opponent.
4) Christian
5) Big E


Steve "The Living Legend" Cook
1) The Wyatt Family
I'd like to give the top award to all people involved in the 6-man tag at Elimination Chamber, but I'm pretty sure that's against our rules. In any event, the Wyatts got the duke over what had been deemed the greatest trio in WWE history and it felt like the torch was being passed to the next Big Bad. They also intervened in the Chamber match itself to ensure John Cena wouldn't win.

2) The Shield: Roman Reigns himself had a tremendous week, squashing Mark Henry on Raw and being the final Shield member to fall to the Wyatts, albeit in a 3 on 1 situation. I feel compelled to include his teammates because Seth Rollins was an awesome Ricky Morton & Dean Ambrose was an awesome lunatic. I will pile as many people as I possibly can onto this list.
3) Cesaro: His win-loss record wasn't exactly great this week, but the reactions he's getting from crowds of late indicate that Cesaro has arrived as a major player.
4) Daniel Bryan
5) The American Wolves


Jack McGee
1) Randy Orton
Randy Orton won the Elimination Chamber match to retain the WWE World Title at the Elimination Chamber PPV. Orton remains the champion and heads into WrestleMania to main event the show.

2) The Wolves (Richards and Edwards): In a rare live event title change, the Wolves won their first TNA Tag Titles Sunday in Morgantown, WV. They won their debut tag match on Impact, and followed up with this so that they can be featured on the joint Wrestle-1 event as the TNA Tag Team Champions.
3) The Wyatts: Defeated the Shield in a very good match at the Elimination Chamber PPV.
4) Chris Hero
5) Gail Kim


Mike Chin
1) Bray Wyatt
Bray Wyatt is the front man for the trio that just beat The Shield in epic fashion at Elimination Chamber. He subsequently shored up his issue with John Cena by costing him the world title, and thus is in position for the biggest match of his life, facing off with WWE's biggest star at the biggest show of the year. Not too shabby.

2) Randy Orton: Lo and behold, a string of losses gives way to one of the bigger wins of Orton's career. He won the Elimination Chamber and looks ready for his first WrestleMania world title match in five years.
3) James Storm: After hanging out in upper mid-card face purgatory for the last two years plus, The Cowboy at last has a heel turn and fresh chance to do something of relevance. Heck, as the number two heel in TNA, he might even get a crack at the TNA strap again in the months ahead.
4) Roman Reigns
5) Cesaro

---
THE WINNERS~!
Special Mention…The Wolves - 7 Votes


Fifth Place…Seth Rollins and Dean Ambrose - 8 Votes


Fourth Place…Roman Reigns - 11 Votes


Third Place…Randy Orton - 20 Votes

Retained his WWE World Title in the Elimination Chamber match!



Second Place…Luke Harper and Erick Rowan - 22 Votes

Were part of the winning team in the big six-man tag match at the Elimination Chamber PPV!



And 411's Wrestler of the Week is…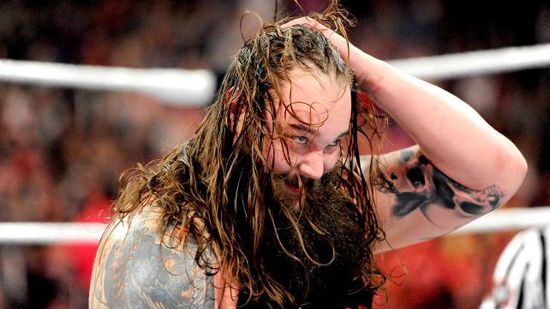 Bray Wyatt - 30 Votes

The eater of worlds was part of the winning team that took out the Shield, and then took out John Cena to send a message…




Year-End Standings~!
And here are the standings after week 46…

1. Daniel Bryan - 238pts.

2. Roman Reigns - 148pts

3. Randy Orton - 145pts

4. AJ Styles - 90pts.

5. Seth Rollins - 87pts

6. Dean Ambrose - 77pts.

7. CM Punk - 74pts.

8. John Cena - 73pts.
8. Cody Rhodes - 73pts.

10. Bray Wyatt - 72pts.


Kazuchika Okada – 54pts.

Brock Lesnar - 51pts

Christian - 45pts.

Magnus - 44pts

Goldust - 43pts

Big E. Langston - 42pts.

Chris Sabin - 39pts.

Prince Devitt - 33pts
Curtis Axel - 33pts.

Bobby Roode - 34pts

Luke Harper - 32pts.

Hiroshi Tanahashi- 31pts.

Cesaro - 30pts.
Ryback - 30pts

Erick Rowan - 29pts.

Kurt Angle - 28pts.

Jimmy Uso - 27pts.
Jey Uso - 27pts.
Mark Henry - 27pts.

Austin Aries - 25pts.

Bully Ray - 24pts.

Samoa Joe - 22pts.

Tamohiro Ishii - 21pts.
Matt Jackson – 21pts.
Nick Jackson – 21pts.
Manik - 21pts.

Tetsuya Naito - 18pts.

AJ Lee - 17pts.
Alberto Del Rio - 17pts.

Kofi Kingston - 16pts.
Damien Sandow - 16pts.
Adam Cole – 16pts.

Big Show - 15pts.
Dolph Ziggler - 15pts.
Kenta Kobashi - 15pts.
Ricochet - 15pts
KENTA - 15pts.

Yuji Nagata - 12pts.
Karl Anderson- 12pts.
Sin Cara II - 12pts.
Jake Roberts - 12pts.
Masato Yoshino - 12pts.
Jeff Hardy - 12pts.
Michael Elgin – 12pts.
Kyle O'Reilly – 12pts.
Billy Gunn - 12pts.

Road Dogg - 10pts.
James Raideen - 10pts
Johnny Gargano – 10pts.

Batista - 9pts.
Rob Conway – 9pts.
Rampage Jackson - 9pts.
Gunner - 9pts.
Mr. Anderson - 9pts.
Abyss - 9pts.
Wade Barrett - 9pts.
The Undertaker - 9pts
YAMATO - 9pts.
Jun Akiyama - 9pts.
EITA- 9pts.
T-Hawk - 9pts.
Harlem Bravado – 9pts.
Lancelot Bravado – 9pts.
Shingo Takagi - 9pts.
Doc Gallows - 7pts.

Ethan Carter III - 7pt
Mikey Nicholls- 7pt
Shane Haste - 7pt
Rob Van Dam - 7pts.
La Sombra – 7 pts.

Akebono - 6pts.
BxB Hulk - 6pts.
Sami Zayne - 6pts.
Fandango - 6pts.
Yoshihiro Takayama - 6pts.
Shelton Benjamin – 6pts.
Jigsaw – 6pts.
The Shard – 6pts.
Robbie E - 6pts
Jessie Godderz - 6pts

Jack Swagger - 4pts.
Drew Gulak – 4pts.
Jushin Liger - 4pts.
Mickie James - 4pts.

MVP - 3pts.
Madison Rayne - 3pts.
Akira Tozawa - 3pts.
Suwama - 3pts.
John Morrison – 3pts.
Dusty Rhodes - 3pts.
Tito Ortiz - 3pts.
Sting - 3pts.
Hernandez - 3pts.
Chavo Guerrero - 3pts.
Seita Sanada - 3pts.
Tomasso Ciampa – 3pts.

Kota Ibushi - 2pts
Paul Heyman - 2pts

Sheamus - 2pt
Eddie Edwards - 1pt
Davey Richards - 1pt
ODB - 1pt
Tiger Mask IV - 1pt
CIMA - 1pt
Katsuhiko Nakajima - 1pt
Alex Shelley - 1pt
Candice LaRae - 1pt
Ethan Page - 1pt
Eddie Kingston – 1pt
Chuck Taylor– 1pt
Trent Baretta – 1pt
El Hijo del Perro Aguayo – 1 pt



Voting began 4.16.13
Year-End Rankings Key:

WWE Contracted Wrestlers are represented in BLUE.

TNA Contracted Wrestlers are represented in GREEN.

ROH Contracted Wrestlers are represented in RED.

US Independent Wrestlers are represented in MAROON.

Japanese Contracted Wrestlers are represented in BLACK.

Mexican Contracted Wrestlers are represented in MAGENTA.

Other International Wrestlers are represented in INDIGO.

---
**PREVIOUS WINNERS**
Year One Winner: Ric Flair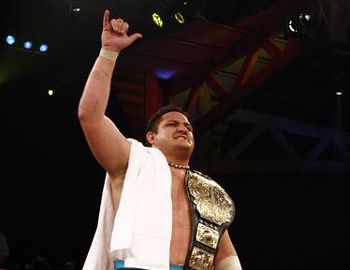 Year Two Winner: Samoa Joe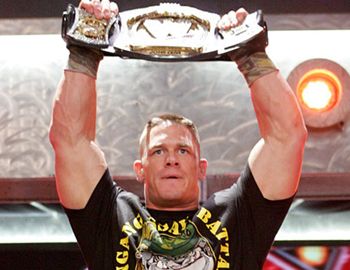 Year Three Winner: John Cena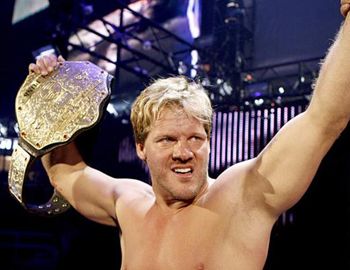 Year Four Winner: Chris Jericho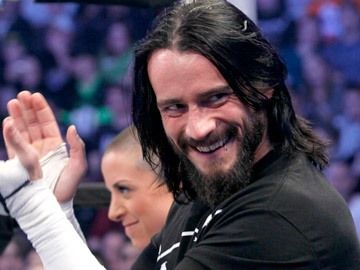 Year Five Winner: CM Punk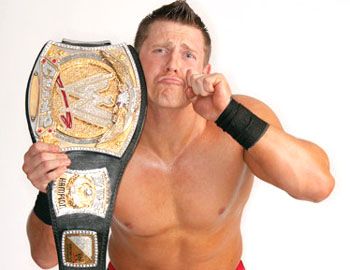 Year Six Winner: The Miz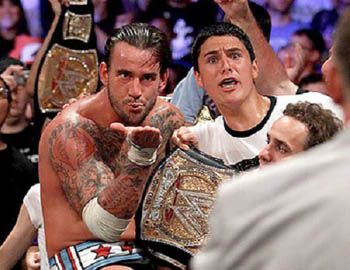 Year Seven Winner: CM Punk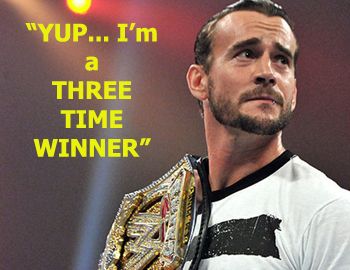 Year Eight Winner: CM Punk
comments powered by