SPOTLIGHTS
411 Fact or Fiction 02.27.14: Taker vs. Lesnar, WWE vs. TNA on Thursdays, Hogan Returns, More
Posted by Larry Csonka on 02.27.2014

Are you excited for the Undertaker vs. Brock Lesnar WrestleMania feud? Would CM Punk go to Japan before working for TNA? Will Roman Reigns be a WWE World Champion at WrestleMania 31? 411's Steve Cook and Ryan Byers debate these topics and more!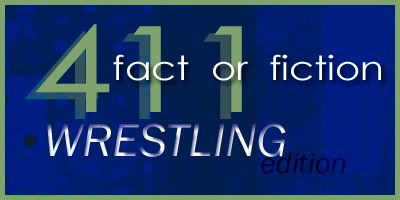 Welcome back to the latest edition of 411 Fact or Fiction, Wrestling Edition! Stuff happened, people loved/hated it and let everyone else know. I pick through the interesting/not so interesting tidbits and then make 411 staff members discuss them for your pleasure. Battling this week: First, he has taken over the Raw Tirade, he is Mr. Steve Cook! His opponent is the man behind the 411 Total Divas review, he is Mr. Ryan Byers! Lets get to work…


Questions were sent out Monday.


Participants were told to expect wrestling-related questions, possible statements on quantum physics and hydroponics.




1. Hulk Hogan serving as the host of WrestleMania 30 is the perfect way to use him at the event.





Steve Cook: FACT - If you insist on having Hulk Hogan as part of your show in 2014, the role of a "special guest host" that doesn't really affect anything is the perfect way to go. He literally can't do anything physical without breaking, so you're not going to have him in a match. His TNA stint proved that having him as a general manager or an owner or as an authority figure in general isn't the way to go, and WWE has enough dumbass authority figures running around as it is. I guess the ideal thing is to have Hogan putting over the next generation of Superstars, but he hasn't proven himself capable of that at any point in the last twenty years. I don't expect an old dog to learn new tricks, so if he just keeps cutting promos about WrestleMania XXX Brother & the WWE Network featuring classic wrestling I'm cool with it.

Ryan Byers: FACT - Here's the deal: Given his physical condition, Hulk Hogan can't and won't be wrestling a full WWE match anytime soon. However, we're seven years removed form his last run with the company, so we probably are at the point where some money can be made off of WWE fans hungry for Hulkster nostalgia. Perhaps the best way to cash in on that nostalgia is to affiliate Hogan with the thirtieth installment of WrestleMania, the mega-event that he had such a huge role in popularizing three decades ago. Granted, the chances of anybody buying Mania (or purchasing a Network subscription to see Mania) just because Hogan has been named the host are small. It's not about the title he's been given, though. It's about what is implied when you say that Hulk Hogan is going to be the host of WrestleMania. There isn't any way to effectively promote the fact that Hulk will be involved in some sort of significant skit and might punch out a heel. You can't come right out and say that in a way that makes sense in a kayfabe universe. The closest that you can come to letting people know that they'll get a Hogan feel-good moment on the biggest show of the year is by announcing that he's the "host" and allowing fans' minds to fill in the blanks.




2. Roman Reigns is the favorite to either be champion or win the WWE World Title at WrestleMania 31.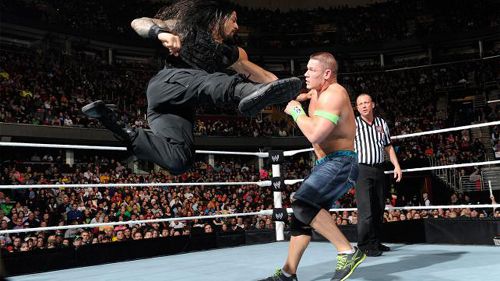 Steve Cook: FICTION - I think Reigns has to be on the list because WWE seems really high on the guy and we keep reading news bites about how they think he's the guy brother. However, it's tough for me to put him on top of the list unless John Cena & Randy Orton retire before WrestleMania 31. Bray Wyatt's also in the picture, and I think Cesaro will be as well. Also, if Daniel Bryan's slow build continues at the pace it's been going, he might be ready to actually win the title at WrestleMania 31 so he can drop it the night after on Raw. Can't forget potential guest stars either.

Ryan Byers: FICTION - I'm not nearly as sold on Roman Reigns as the rest of the internet seems to be. Don't get me wrong, I don't dislike the guy. I like him as a personality. I think he's got a great look. I'm a huge fan of how he's been booked and the direction that his breakup with the Shield is headed. There's one thing that people are ignoring when it comes to Roman Reigns, though, and that's the fact that, when it comes to being a singles professional wrestler . . . he's just not that good. Seriously. People think that he's great because the Shield has had numerous excellent tag matches, but there's a big difference between being one guy in six putting together a great tag and standing on your own as a single. There are three Roman Reigns singles matches that I can remember watching, against CM Punk, Mark Henry, and Bray Wyatt. The Henry match was short but, despite being short, still managed to be mechanically clunky. The Wyatt match included some interference in an attempt to spice it up, but, when left to their own devices, both men looked a bit lost. Finally, the CM Punk match, which was the closest to being your typical WWE main event in terms of length and level of gimmicks, was flat-out boring. There were a handful of exciting spots towards the end, but the first 90% of the bout was bearhug-riffic. The point that I'm driving at here is that, purely as an in-ring performer, I don't think Reigns will be where he needs to carry a WrestleMania main event by 2015 unless he improves at a rate far faster than any seen in professional wrestling before. I think that he can still find a way to be integral to the promotion within the next year, but I have a feeling that current WWE main eventers will still be in the title scene come this time next year.




3. WWE running NXT and Superstars on the WWE Network against TNA Impact on Thursday nights will have no effect on TNA's ratings.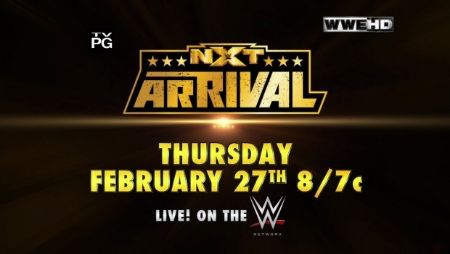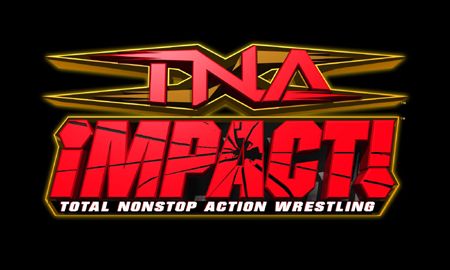 Steve Cook: FACT - If you read 411's comment section you know that TNA fans are tremendously loyal to the Impact Wrestling product and hate all things WWE. I know it seems foolish to base my opinion on this, but the ratings back me up. No matter what Impact Wrestling airs against, whether it be Thursday Night Football, the World Series, the NBA Finals or whatever, the rating is almost always in the same general range of 0.9-1.2. We learned when TNA tried to run against Raw that running against WWE was a bad idea for them…but this ain't Raw. It's NXT & Superstars. TNA will be fine.

Ryan Byers: FACT - Say what you will about TNA (and I have), but the fact of the matter is that they have an incredibly loyal fan base. Most non-wrestling television competition doesn't have a significant effect on their ratings, and it's even rare to see a major holiday take a huge bite out of their viewership. The only thing that did seem to hurt them a fair amount was when they chose to go head-to-head with Monday Night Raw, which at one point took the standard Impact 1.1 rating all the way down to an 0.5. Some might look at the head-to-head with Raw and determine that, if one WWE program could hurt Impact, then any WWE program could hurt Impact. However, given the aforementioned loyalty of TNA fans, I doubt that this is the case. Yes, the majority of people who watch TNA are people who watch WWE Raw, and, when they two promotions' a-shows were put head-to-head, the a-show of the larger promotion won out handily. There is a world of difference between WWE Raw on one hand and Superstars/NXT on the other. If you look at the lineups for Superstars, we're talking about the absolute bottom of the barrel of the WWE roster, with guys like Justin Gabriel and Curt Hawkins being regularly featured. Meanwhile, in NXT, you're dealing with a roster of wrestlers the majority of whom have not received true national exposure. The wrestlers on these two shows are by no measure what I would call "stars," and, in a battle between two wrestling shows, it's usually the ones with bigger stars that will win out . . . and, to its dedicated fans, TNA Impact has a handful of legitimate stars on the card, whereas Superstars and NXT do not.




4. You are excited for Season Two of Total Divas.




Steve Cook: FACT - Come on Larry, we've talked about this repeatedly on our podcast. You know that Total Divas is my shit & I'm addicted to it. Yes, it's mostly nonsense…but you can say the same thing about everything professional wrestling. That ain't a bad thing, folks. Nonsense > Reality in my book. The news that Summer Freaking Rae, who I feel has the potential to be a better version of Maryse if such a thing is even possible, will be on Season 2 has me incredibly hyped up for it. I love that girl & she'll be a huge step up from the nothing that JoJo brought to Season 1. Nothing against JoJo, she was literally not around for the entire 2nd half of the season. I'm also hyped up to read Ryan Byers' response to this statement and see whether he admits the truth that he loves Total Divas or if he continues his act of hating the show that you people fall for hook line & sinker.

Ryan Byers: FICTION - First off, I do have to say that I'm surprised Total Divas was as big of a ratings success as it turned out to be, and I do grudgingly have to give WWE props for that, even though part of me wonders whether the show would have done half as well as it did if it didn't have a lead-in from the reality show juggernaut that is Keeping up with the Kardashians. Despite this, I cannot say that I am excited for the show's return. For those of you who may not know, I reviewed every single episode of Total Divas season one right here on 411mania, and I found the majority of the show to be so mind-numbingly, offensively bad that for a period of time I was legitimately sad that popular entertainment had devolved to the point that people actually found this entertaining. The show plummeted past "so bad it's good" and reached levels of awful which exposed the fact that the people scripting and/or editing it had no idea how to properly structure a story or build a character. Before you ask, unfortunately, yes, I am currently on board to review season two. Oh well, at least I'll have Summer Rae.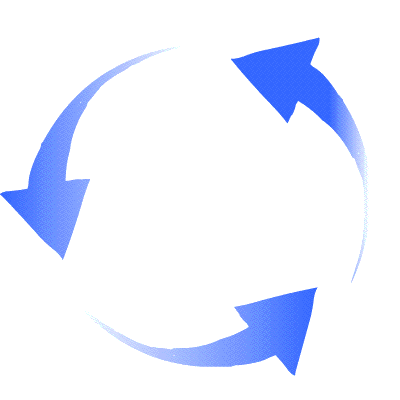 SWITCH!
5. Judging by his performances thus far, you are concerned that Batista cannot deliver in the ring for a WrestleMania main event.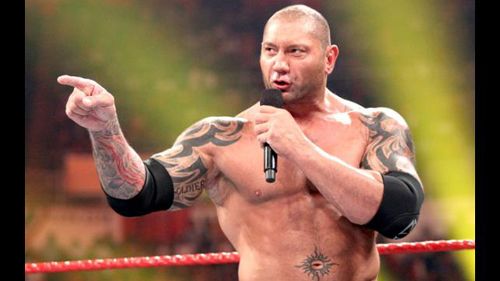 Ryan Byers: FICTION - I'm probably in the minority here, but I'm not ready to write off Batista just yet. The question asks us to judge him based on his performances thus far, but there's not yet enough to fairly judge him on. He had one run in the Royal Rumble, which in no way, shape, or form resembled a traditional professional wrestling match, and he had his Elimination Chamber battle against Alberto Del Rio, which was a dominant quickie. He didn't look the greatest in either of those outings, but he didn't have many opportunities to look great. Also, we have to remember that he still has over a month to train and get back into ring shape if he has in fact fallen out of it. Plus, when Mania time rolls around, Big Dave will be between the ropes with Randy Orton and/or Daniel Bryan, who are both remarkable in-ring performers and have had instances in which they've pulled perfectly acceptable matches out of lame opponents. All of this, combined with the fact that Batista almost always rose to the occasion in major matches in his prior run lead to me still giving him the benefit of the doubt.

Steve Cook: FICTION - This has more to do with the fact that my expectations for a WrestleMania main event have gone sharply downhill lately. Neither Rock vs. John Cena match was groundbreaking stuff, and the Miz's concussion at WM 27 took away any change he had of delivering at a "WrestleMania main event" level. They list three or four matches every year as a "main event", and one of them usually opens the show. The Daniel Bryan vs. Sheamus match at WrestleMania 28 was allegedly a main event. I'm not saying Batista is anything great, and the whole "Bootista" thing makes me smile, but he can live up to the lofty standards of recent WrestleMania main events pretty easily.




6. CM Punk would choose to go and work in Japan before working for TNA.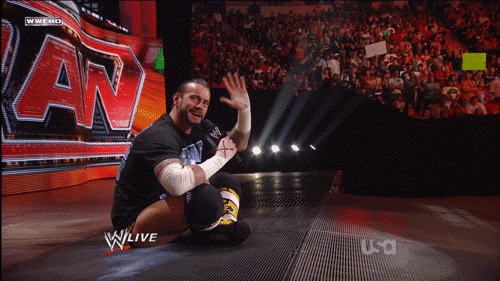 Ryan Byers: FACT - Though I don't know him personally, I honestly don't see Punk going anywhere if it's not back to WWE. By all accounts, he doesn't need the money. If he doesn't need money, the only place that can make him a big enough offer to consider cashing in on is WWE. By most accounts, he doesn't see wrestling being worth it if he's not going to be featured in absolute tip-top level programs. That's not going to happen if he's not in WWE. Unless there's an angle I'm missing, it's WWE or bust with this guy. That's not the question, though. The question is whether he's more likely to go to Japan than TNA, and, no matter how unlikely I think both scenarios are, I think the Japanese scenario is the less unlikely of the two. Punk doesn't have the biggest history in puroresu, but he's obviously been heavily influenced by it (just look at his finishers) and might sign up for a tour to interact with some of his overseas idols. There's somewhat of a natural fit. Meanwhile, TNA really doesn't seem to be on the radar of a lot of the guys who are closest to Punk. Go listen to several episodes of Colt Cabana's podcast and tell me how many times TNA is mentioned if the week's guest doesn't currently work there. They discuss current events in WWE, and they discuss current events in the Indies, but it's as though TNA doesn't even exist, and it's done in such a way that has always given me a "If you can't say anything nice, don't say anything at all" vibe. There is no evidence whatsoever that CM Punk would consider a TNA run, and the limited evidence that is out there in fact points to the contrary.

Steve Cook: FACT - I don't think Punk has ever had anything kind to say about TNA or his time spent with the company in 2003. Sure much has changed since then, but I believe the potential of working in Japan is something that would greatly appeal to the Punker. If you ask most people that got into wrestling around the same time Punk did & were heavily influenced by the tape-trading market or the Internet, they'd tell you their two main goals would be to work for WWE or work in Japan. That's what wrestlers, for want of a better term, mark for. Also, since Punk seems like a guy that cares about his match quality a great deal and wants interesting opponents that can bring the best out of him, I think he'd be more interested in wrestling Tanahashi, Okada or Devitt than anybody TNA has to offer. Austin Aries? Punk already wrestled him. Kurt Angle? Something tells me they wouldn't get along too well.





7. You are personally excited for the Undertaker vs. Brock Lesnar WrestleMania feud.





Ryan Byers: FACT - My dream matchups for WrestleMania were actually Brock Lesnar vs. Dave Batista and John Cena vs. The Undertaker, but Brock Lesnar vs. The Undertaker is a close runner up to those matches in my book. I'm going to state the remarkably obvious and say that the Undertaker's streak is the most over gimmick anywhere in professional wrestling right now. Period. Point. Blank. However, the success of the streak match at Mania depends almost entirely on how much the man wrestling against UT can convince us during the body of the match that there's a shot he can end it, despite the fact that we all know in the back of our minds that the Dead Man is walking out victorious in the end. Shawn Michaels and Triple H are both such phenomenal in-ring performers that they were able to convince people they had a chance to win through sheer force of ring work. In fact, that's my personal theory as to why the CM Punk match from last year isn't considered to be nearly as good as the HBK/HHH bouts. Punk, as an in-ring performer who isn't quite as good as either of the DX boys, couldn't create quite the same suspension of disbelief that Trips or Michaels could. I think that Lesnar has the ability to create the same suspension of disbelief that HHH and HBK did, albeit through different means. While Michaels and Hunter did it purely through the quality of their wrestling, I believe that Brock can do it through a combination of quality wrestling and his aura. I can't put my finger on exactly what it is, but there is an aura that Lesnar exudes every time that he's on camera that makes you feel as though he is truly a dangerous, dangerous man capable of ripping just about anybody apart. He is more legitimately scary than any professional wrestler going. That legit vibe will bring something special to the Undertaker match, mark my words.

Steve Cook: FACT - Sure, why the heck not? Undertaker's yearly feud is always a good time, and Paul Heyman is probably the best guy to cut promos on him. It makes sense from Lesnar's end, as lately he's been in this no man's land where everybody's running scared from him. As for the match itself, I'm sure they'll plan it out like they usually do and make it a spectacle that'll be one of the highlights of the year. I still think this would have been the best year to do Undertaker vs. John Cena if John Cena's not ending the streak, but Lesnar's a fine scalp to add to Undertaker's win total.




8. The announcement that some of the stars of New Japan Pro Wrestling (Hiroshi Tanahashi, Shinsuke Nakamura, Kazuchika Okada, Jushin Liger, Gedo, Jado and Kushida) will be coming to Ring of Honor in May makes you more likely to check out those show.





Ryan Byers: FACT - …sort of. Honestly, I gave up on Ring of Honor years ago. They haven't done that much to interest me, and I was really turned off by how they handled the whole Jay Briscoe homophobia issue last year. I've not been watching them and have no plans to watch them anytime soon. However, I do loves me some New Japan, so if anything is going to get me to go back to watch a couple of ROH shows, it's NJPW involvement. Even then, though, I'm still not likely to watch these cards because a) if I want to watch New Japan, I can just watch New Japan and b) there aren't that many Ring of Honor vs. NJPW matches that I find particularly compelling. This isn't the ROH of old, in which you can credibly make an argument that the promotion's top guys are close to the level of top Japanese stars. Adam Cole is clearly not as good as Kazuchika Okada, Michael Elgin is clearly not as good as Hiroshi Tanahashi, Tomasso Ciampa is not nearly as good as Shinsuke Nakamura, and so on down the line. In other words, I'm more likely to watch these than your run of the mill ROH shows, but the likelihood is still relatively low.

Steve Cook: FACT - As long as they don't try to pass off Jushin Liger vs. Matt Hardy as a dream match. ROH hasn't been doing a whole lot to win me over lately as far as their actual product goes, but it's tough not to get a little excited about the New Japan guys coming over for a visit. It'll also be interesting to see how the online buzz surrounding NJPW these days translates to ticket sales for Ring of Honor.








Have you checked out the Csonka Podcasting Network? If you haven't, you should We run anywhere from 15-20 shows a month, discussing pro wrestling, the world of MMA, the NBA, general sports, popular TV series of the past, bad movies, battle rap, interviews, MMA & Wrestling conference calls and more! Around 10 different personalities take part in the various shows, which all have a different feel; so you'll likely find something you like. All of the broadcasts are free, so go ahead and give a show a try and share the link with your friends on the Twitter Machine and other social media outlets! Running since May of 2011, there are currently over 450 shows in the archive for you to listen to.



Larry Csonka is a Pisces and enjoys rolling at jiu jitsu class with Hotty McBrownbelt, cooking, long walks on the beach, Slingo and the occasional trip to Jack in the Box. He is married to a soulless ginger and has two beautiful daughters who are thankfully not soulless gingers; and is legally allowed to marry people in 35 states. He has been a wrestling fan since 1982 and has been writing for 411 since May 24th, 2004; contributing over 3,000 columns, TV reports and video reviews to the site.


Your heart is free. Have the courage to follow it…TO CSONKA'S TWITTER!

http://www.twitter.com/411wrestling
http://www.twitter.com/411moviestv
http://www.twitter.com/411music
http://www.twitter.com/411games
http://www.twitter.com/411mma
comments powered by