SPOTLIGHTS
411's Top 30 WrestleMania Matches of All Time: #1 – Steve Austin vs. Bret Hart (WM 13)
Posted by Larry Csonka on 04.05.2014

After 29 days of columns, today the 411 staff celebrates the very best of the best from the 29 WrestleMania events. Today we honor Steve Austin vs. Bret Hart as the greatest WrestleMania match of all time…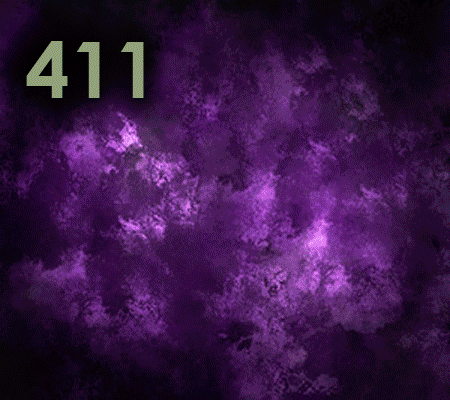 INTRODUCTION


Welcome back to 411Mania, and welcome to 411's official countdown to WrestleMania 30! Every year, the 411 staff comes together in some way to bring you, the fine readers of our site, a special countdown to WrestleMania. In past years we have done special countdown columns, ranking the shows, rating them overall, discussing special aspects of the big event, and even columns that have served as odes to the matches and moments that are etched into our minds.

To some fans, WrestleMania is the biggest show of the year, and the way that WWE has transformed the event into a near weeklong party, it may as well be a holiday to the fans that love our special brand of entertainment. Call it sport or call it a specially designed male soap opera, we love it and we love to talk about what makes things special. WrestleMania is an institution, and this year, as the WWE gets prepared to put on their 30th WrestleMania event, we decided to go big. Starting on March 7th, and running all the way to April 5th, 411 will present the top 30 matches in WrestleMania history.

For the last 29 days we have looked back on the best of the best from the big show, and today is the day where we look at the final match of the list; the very best according to our voting. Today Mr. Robert Leighty Jr. brings you the play by play, and then Steve Cook, Greg DeMarco, Michael Weyer, Ryan Byers and Dino Zucconi will discuss the greatest match in WrestleMania history according to the 411 staff. Today we honor Bret Hart vs. Steve Austin from WrestleMania 13…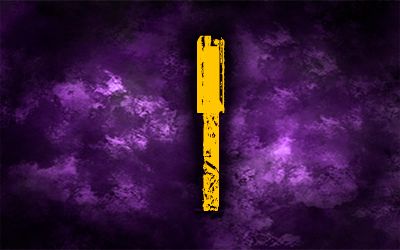 #1. From WrestleMania 13 - Submission Match: Bret Hart vs. Steve Austin
-Special Ref: Ken Shamrock. They debut the kick ass shattering glass entrance for Austin here. Vince never mentions the UFC, but instead keeps calling it the Ultimate Fighting World. The crowd is pretty split as the match starts, but that would change shortly. No lock-up or stare down here as they just beat the hell out of each other to start the match. The fight heads to the floor, and they don't let up one bit. Austin gets posted, but Bret gets dropped on the guardrail crotch first. Advantage Austin I would say. They fight over the railing and head through the crowd. This is just an intense, hate filled brawl and we are only two minutes into the match. Bret gets tossed into the hockey boards, but he fires back with some right hands. They head off the arena floor and up the steps through the crowd. Austin tries a piledriver, but gets back dropped down a few of the stairs. Ouch! They work back through the crowd, and make it back to the ringside area. Bret comes off the rail with a forearm as the crowd is popping like crazy. They haven't seen anything yet. Austin regains the advantage after firing Bret into the ring steps. Austin flips him off, and hits a clothesline from the ring apron. Austin tries to use the steps, but Bret is able to land a boot to the mid-section. Now it's Bret's turn to get posted. They finally end up back in the ring, and Austin is in control. He makes the mistake of setting too early, and Bret snaps off a neck breaker. Vince says Bret will have an excuse if he loses this match. Awesome! Bret smartly goes after the injured knee of Austin and targets the big ass knee brace. Smart plan, I'd say. Austin gets out of the way off a move and snaps off the Stunner. It does no good though since there are no pin falls. Austin can't capitalize though, and Bret locks in the ring post figure four to a huge pop. I appreciate the constant trash talking between the two as it adds to the hatred of the match. Bret grabs the ring bell, but stops because a chair looks better. He tries to Pillmanize the ankle, but he basically gave Austin a weapon and that's never a smart move. Austin kills Bret with two chair shots much to the crowd's delight, and now he is in control. He works the injured back of Bret with a snap suplex. JR mentions this match isn't about posing or covering a bald spot. Funny that the man he is talking about ended up getting a run as the WWE champion years after the Austin and Hart had their last reigns. Austin sinks in a Boston crab to continue the damage on the back. Bret is able to get to the ropes, but that shouldn't matter. Shamrock makes Austin break though. Austin decides to be a smart ass and go for the sharpshooter, but Bret breaks. Lawler says it would be great if Bret had to give up to his own move, and Vince mentions that it could happen. Damn and Montreal was still 7 months away. The brawl heads back to the floor and Austin gets whipped into the guardrail. This is where his head gets split, and we got some blood flowing now. Bret continues to be a merciless bastard as he pounds away at the open wound. The crowd pops huge at the site of the massive blade job. Bret starts to go through his patented Five Moves of Doom, but decides to grab a chair instead of applying the sharpshooter. He kills the knee of Austin with the chair and now goes for the sharpshooter. Austin is able to stop that with a rake to the face, and a well placed kick to the balls stops Bret cold. Bret takes his trademark corner bumps, and Austin stomps a mud hole in the corner. He gives Bret the double bird, and sets hip on the top rope for the superplex. That leaves both men down as Austin is now wearing the crimson mask. Austin recovers first and grabs some electrical cord. He starts choking Bret, but the ring bell comes into play as Hart clobbers Austin. Now we get the sharpshooter and one of the most famous finishes in wrestling history. Austin fights off the sharpshooter while the blood pours down his face and into his mouth. Sweet! The crowd has lost their minds at this point as Austin starts to fade. A massive Austin chant gives him a rush of adrenaline and he is able to power out, or so it seems. Hart still has the hold applied and just sits right back down. Shamrock keeps checking on Austin, but he won't submit. Finally he passes out and Shamrock has no choice but to stop the match at 22:05. McMahon puts Austin over as the gutsiest man he's ever seen. We aren't done yet though because Bret isn't finished. He attacks the knee to major boos from the crowd. Shamrock tosses Bret to a huge pop and the crowd wants to see them go. Bret says hell with that and walks away to a loud chorus of boos from the crowd. Austin gets medical attention, but is having none of that and stuns a ref. He walks out under his own power to a great reaction from the crowd, and that's your double turn.

- By Robert Leighty Jr.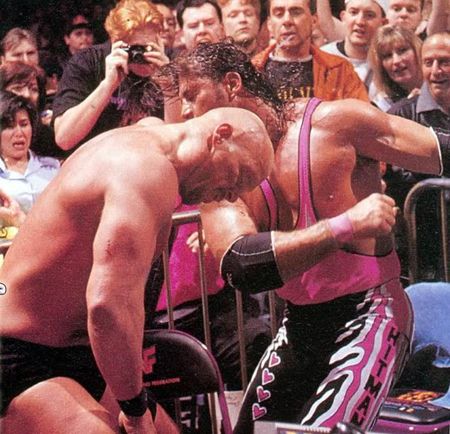 Michael Weyer: My view of this match is much different from others due to one simple fact: I was there live. At a time when WCW was kicking WWF's ass in ratings and buzz, I went to Mania and stood among the crowd watching as Bret and Austin went at it hard. You may think it's something on TV but it can't compare to how it felt personally as the entire vibe of the arena changed from Bret to Austin, Chicago responding to this tough guy who gave no crap about anyone. Both got pops as they came in but as the battle went on, we responded more to Austin, to how tough he was, never giving in, handling the massive fight to a huge degree and able to work well with Bret. Brawling in the crowd, smashing each other with chairs and such, it was wild but got even better as it went on. Bret putting the figure-four on Austin around the ringpost was a wild thing to see then but even better was when Austin teased a Sharpshooter as the crowd went crazy for it, really wanting it to happen. I respected and liked Bret but as it went on, I shifted to Austin with the rest of the place, everyone loving watching this bad-ass keep it up. It's easy to forget how great a worker Austin was before his neck injury and Bret showed he could get as down and dirty, threatening breaking Austin's leg jumping off the top rope but Austin got up to smack him with a chair first to a monster pop. The heat when Austin was in the Sharpshooter, blood pouring out and yelling in agony yet trying to fight on was what won us all over. It wasn't as clear to the crowd as on TV that he passed out, not submitted but we all cheered when he got up, Stunned a few refs and then walked back to the dressing room. Bloodied, beaten but unbowed, this was the moment Stone Cold truly rose to become the hero for WWF. This isn't just the best Mania memory for me, it's my all-time greatest moment as a wrestling fan. Whatever else in my life, I can always say I was there for a match that truly changed the course of wrestling history as the seeds for the Attitude era were laid in the performance that made Steve Austin a true superstar.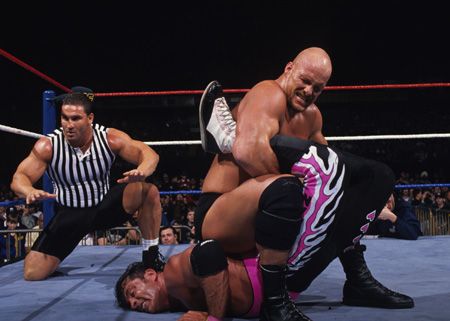 Dino Zucconi: When I saw that this had been voted #1 by my fellow 411 writers, I was relieved. I've said many times over the years that this is the Greatest Wrestling Match Ever, and I haven't changed my mind just for this writing. Of course, there's more to this match than just the action for me. It's well known that I was/am a gigantic Bret Hart fan. After he lost to Shawn Michaels at Mania 12 and took his break, things just weren't as fun for me in the WWF. It sounds somewhat whiny, sure, but my favorite guy was gone! And in WCW, the nWo was killing it. Would Bret jump to WCW? Would he return? Who would he wrestle? Meanwhile, Steve Austin had started causing waves that summer after winning the King of the Ring and letting loose on the microphone. He then began dogging Bret Hart on the microphone. Over and over and over. To anyone who'd listen. A huge Austin fan at the time, I instantly turned on him, and hoped that we'd get the match.

Hart returned, and the two locked horns at Survivor Series 1996 in another classic encounter. Hart won, but the war was not finished yet. Austin hounded him, costing him the 1997 Royal Rumble, and the WWF Title the night after the Fatal Four event. With the two unable to maintain any professional courtesy, the match was made: Bret Hart, Steve Austin, submission match. They even threw in Ken Shamrock as the special guest referee just to spice things up a tad bit more.

And on a pretty lethargic night in Chicago (only Ahmed/LOD vs. The Nation got the crowd really going besides this), the two best wrestlers in the WWF locked horns not just to get a win, but to beat his opponent. To prove he was the better man. And for well over twenty minutes, these two created a masterpiece. Vicious, technical, strategic; these two pulled out every trick you'd expect two well-traveled veterans to use. Neither giving an inch, always going the next step to end it. Chairs, ring bells, ringpost figure fours- nothing was too much to end this.

Eventually, Bret locked in the Sharpshooter. Austin fought for his life, nearly breaking the hold, only to have it cinched back in by the "Hitman." Austin continued to fight, burying his face in his hands, the blood pouring out. It's one of the most iconic images we WWF fans know- that of the bloodied face of Austin screaming out. And then, just like that, Austin fainted from the pain because Bret Hart is the best there is, the best there was, and the best that there ever will be.

I could watch this match on a loop for the rest of my life, and have nothing to complain about. It's perfection. It ended the right way (for me, at least). It catapulted Austin to astonishing heights, while helping re-establish Hart as a force (and preparing him to lead the Hart Foundation throughout the spring and summer of 1997) not to be taken lightly. Sure, Hart was a bit of a whiner, but he'd still make you pass out if you ran your mouth too much.

Kudos, guys. Kudos on getting this one right. This is my favorite match, ever.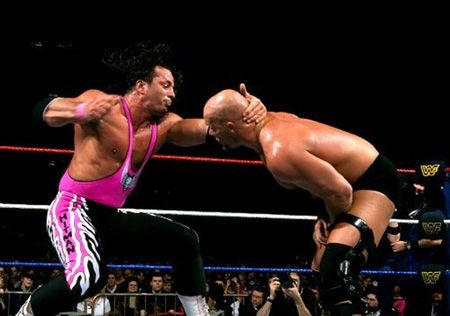 Greg DeMarco: I don't know the voting totals, but it was no surprise to me when this match hit #1. It's an amazing encounter between two amazingly gifted performers. In my opinion, one is slightly overrated and the other isn't truly appreciated for what he really accomplished in wrestling. But you probably have it backwards—I think Bret Hart's overrated and Steve Austin doesn't get the appreciation he deserves.

But I'm not here to knock either man. This match is truly an accomplishment in the world of professional wrestling. In fact, it featured booking that would likely be destroyed by today's Internet Wrestling Community.

At the January Royal Rumble pay-per-view event, "Stone Cold" Steve Austin won the 1997 Royal Rumble match and Shawn Michaels thrilled the hometown San Antonio crowd when he beat Sycho Syd for the WWF Championship. Yet we didn't get the WrestleMania 13 WWF Championship match between Michaels and Austin as promised. Shawn Michaels vacated the WWF Championship on February 13's "Thursday Raw Thursday" due to a knee injury that lead to the crowning of Bret Hart as champion, once again, three days later at "In Your House 13: Final Four."

Many reports tell us that Austin and Michaels wouldn't have met at WrestleMania 13 anyway. Before he won the Royal Rumble, Steve Austin was eliminated by Bret Hart in a spot seen by everyone in the world—except the referees! They were distracted by fight between Mankind and Terry Funk.

Bret Hart won the WWF Championship at Final Four, but lost it the following night to Sycho Sid, thanks to interference by Austin. That set up the double main events for WrestleMania 13—Bret Hart vs. Steve Austin in a Submissions Match refereed by Ken Shamrock, and WWF Champion Sycho Syd defending against The Undertaker.

Leading into their WrestleMania encounter, Steve Austin was being cheered by the fans and Bret Hart was falling out of favor. The WWF responded by booking Hart as a whiner, further pushing the fans towards Austin. The double turn was complete when Steve Austin passed out in Bret Hart's Sharpshooter, and Hart's post match attack was thwarted by Ken Shamrock. Hart then declined to fight Shamrock, much to the dismay of the crowd. Hart would also reappear during the main event, upset that he was "screwed" out of the title.

Austin would defeat Bret Hart at "In Your House 14: Revenge of The 'Taker" in a match that actually passed 'Taker-Mankind for the WWF Championship as the main event. Austin would challenge Undertaker for the WWF Championship at "In Your House 15: A Cold Day In Hell," an event 20-year old Greg DeMarco (and the future Lovely & Talented Mrs. DeMarco) attended at the Richmond Coliseum in Richmond, Virginia.

Bret Hart would eventually leave for WCW, and "Stone Cold" Steve Austin would win the 1998 Royal Rumble. He then defeated a heavily injured Shawn Michaels for his first WWF Championship at WrestleMania 14.

While the 1996 King of The Ring is long remembered as the night "Austin 3:16" was born, it was the 1997 WrestleMania 13 encounter with Bret Hart that launched the legendary portion of the career of "Stone Cold" Steve Austin.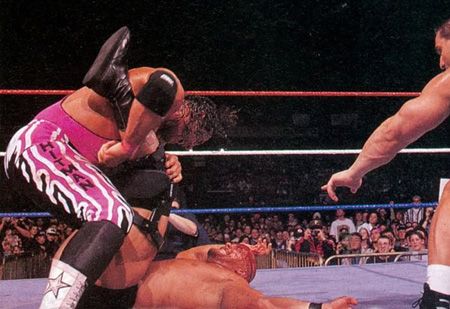 Ryan Byers: When we were asked to submit the ballots that were ultimately used to compile the list that comprises this feature, we were asked to consider two factors primarily: 1) match quality and 2) historical significance. Considering those two criteria, this match easily made the top of my own personal ballot, and it appears that the consensus of the 411 writers is to agree with me. In my mind, this battle is the perfect confluence of match quality and historical significance when it comes to WrestleMania. Really, it is the saving grace of what was otherwise an absolute stinker of a show. Let's take the two factors and analyze them one at a time. As far as the historical significance is concerned, this one really speaks for itself. Steve Austin had become the King of the Ring in 1996. In the months leading up to that show, despite being a heel, he had started getting some babyface reactions. The coronation speech that gave rise to "Austin 3:16" after the bout only increased his momentum. At the Survivor Series of the same year, he had his first major singles match with Bret Hart, a classic that elevated Austin even in defeat. Headed into WrestleMania XIII was in the perfect position to jump from being a top heel to a red hot babyface, and the company actually managed to pull the trigger on it in one of the best ways possible. It wasn't forced, and Austin's personality didn't change all that much, but in one awesome, blood soaked moment, the fans saw a new quality in him not incongruous with his old character that they could more actively cheer for. This is what truly launched Austin's career as one of the biggest stars in the entirety of professional wrestling history, moreso than any other single moment during his ascension aside from possibly his face-to-face encounter with "Iron" Mike Tyson. As far as the match quality aspect is concerned, this is a legitimate five star affair, a marriage of technical wrestling and brawling that has yet to be paralleled. Though I feel his in-ring performance has been unfairly maligned by some modern fans who didn't live through his era, the fact of the matter is that if you're going to put a wrestler in the ring to elevate somebody, Bret Hart is one of the top guys on that list, right next to Shawn Michaels, Ric Flair, and Mic Foley. He did a masterful job of making Austin look like a million bucks. Perhaps most impressive about the match and its quality is the fact that the two guys actually had a substantial handicap going into it, as for some reason that is apparently lost to the ages, the powers that be decided to make it a submission match despite the fact that Steve Austin did not have one viable, established submission in his repertoire unless you want to count the barely-used Million Dollar Dream from his days as Ted DiBiase's protégé (which did wind up making a cameo in the match.) In most circumstances, doing a submission match involving a wrestler who uses no submission would significantly take away from the drama, as you can hardly do a credible nearfall without a move that fans believe might actually finish the wrestler off. It turns out that this was no handicap at all to Austin and Hart, as they still put on an excellent, believable roller coaster of a match despite this limitation. In fact, I would go as far as calling this a near perfect match from an in-ring perspective, with the only thing that really sticks out as being odd is the somewhat anachronistic placement of Ken Shamrock as the special guest referee. This match launched Steve Austin's career, it launched the Attitude era, and it launched the fandom of hundreds of thousands of young men and women. Truly, it is the greatest WrestleMania match.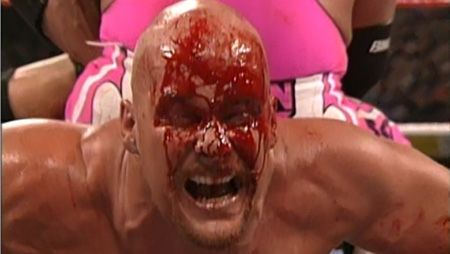 Steve Cook: If you look back at major events that took place in the mid-1990s, it becomes obvious that we should have seen the Bret Hart heel turn & character coming. As far back as 1994 he was whining about Royal Rumble results & in 1995 he attacked Owen Hart & Bob Backlund before they could get in the Rumble. After he lost to Shawn Michaels at WrestleMania XII he stormed out of the arena and wasn't seen in the WWF again for several months.

He would return to face the man he called the best wrestler in the WWF, Stone Cold Steve Austin. Austin had been a classic bad guy since entering the Federation, first aligning himself with Ted DiBiase and then declaring he didn't need the Million Dollar Man after a series of losses. Stone Cold got his big break at the 1996 King of the Ring, and in the months after was showcased a ruthless yet talented technician that Bret Hart could call the best wrestler in the WWF & have a good number of people agree with him. (Who's Shawn Michaels?) Austin had also been talking junk about the Hitman, telling us that if you put the letter "S" in front of Hitman you had his opinion of Bret Hart.

After a classic at Survivor Series, a controversial ending to the Royal Rumble that led to another Hart outburst & Austin costing Hart the WWF title on Raw, a WrestleMania match seemed appropriate. And Lord almighty did WrestleMania 13 need Hart vs. Austin. It still rates to this day as one of the least inspired WM events…except for Hart vs. Austin. The "I Quit" stipulation seemed to favor Hart, as he had the Sharpshooter & Austin had…well, he used the Million Dollar Dream occasionally, but Hart's reversal of the move led to his defeat at Survivor Series. Ken Shamrock was brought in to be the special guest referee after all the other referees had been taken out at one point or another during the feud.

Hart was the face & Austin was the heel going in…nominally. Austin had been gaining fan support for the past few months as the fans grew to respect his "Don't Trust Anybody" mentality. He was becoming an anti-hero, and in 1997 the role of the hero, which Bret Hart had played so well for so many years, had become passe. Vince McMahon was sure to point out on commentary how Austin received a positive reaction even though he didn't understand why, while Bret got a "mixed reaction".

My favorite bit of Vince foreshadowing ever came during this match, when Hart escaped a Sharpshooter by Austin & Jerry Lawler went on about how great it would be if Hart had to submit to his own move & Vince responded with "Hey, it could happen."

The match itself was two guys going absolutely balls to the wall. The type of performance you want to see people give at a WrestleMania. Fighting in the crowd, steel chairs, ring bells, and blood. Oh, there was blood. Austin's bloody face from this match became an image that would live on through t-shirts & magazine covers. Bret Hart won the match, but the finish ensured that people would remember Steve Austin. Austin never gave up, he passed out due to the pain. And he stunned a referee afterwards! After WrestleMania 13, everybody knew that Stone Cold Steve Austin was going to be the top WWF Superstar. It was only a matter of time.

As for Bret, his career went a different direction after attacking Austin after the bell & only stopping when Ken Shamrock threw him down. He would have one of the best runs of his career as the leader of the Hart Foundation during 1997, but once he left the WWF & made room for the Austin Era, his time was pretty much done. The bitterness that came from Bret in the post-match would last for years afterwards, as it's only been in the last couple of years that he's forgiven the people that he felt screwed him during the 1990s.

Was this the best WrestleMania match ever? It got my vote. No other WM match featured the hatred that this one did. There's never been a match with a better-executed double turn. It made the man that started the WWF boom known as the Attitude Era. It might not have saved the WrestleMania it was featured on, but it set the stage for WrestleManias to follow.








Wrestlers That Made The List at Least Three Times



Three Times: Christian

Three Times: Steve Austin

Three Times: The Rock

Three Times: Jeff Hardy

Three Times: Matt Hardy

Three Times: Kurt Angle


Four Times: Hulk Hogan

Four Times: Randy Savage

Four Times: Bret Hart


Five Times: Undertaker


Six Times: Edge


Eight Times: Shawn Michaels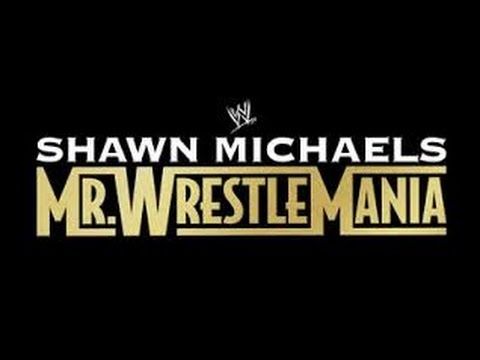 The Following Helped Make This Feature Possible
Dino Zucconi
Mike Chin
Justin Watry
Chad Nevett
Jarrod Atkinson
Nick Marsico
Ryan Byers
Jack Stevenson
Daniel Wilcox
Dustin James
Samer Kadi
Jeremy Lambert
Steve Cook
Jack Bramma
Scott Rutherford
Michael Weyer
Greg DeMarco
Dan Plunkett
Jack McGee
Bob Colling
Mike Hammerlock
TJ Hawke
Derrick Cannon
Allenby OBrien
Scott Slimmer
JD Dunn
Arnold Furious
Robert Leighty Jr.
Christi Csonka





THE FINAL LIST


30. From WrestleMania 19 - Brock Lesnar vs. Kurt Angle
29. From WrestleMania 24 - Edge vs. Undertaker
28. From WrestleMania 23 - Money in the Bank
27. From WrestleMania 15 - Steve Austin vs. The Rock
26. From WrestleMania 20 - Eddie Guerrero vs. The Rock
25. From WrestleMania 29 - The Undertaker vs. CM Punk
24. From WrestleMania 8 - Rowdy Roddy Piper vs. Bret Hart
23. From WrestleMania 18 - The Rock vs. Hulk Hogan
22. From WrestleMania 28 - The Undertaker vs. Triple H
21. From WrestleMania 8 - Ric Flair vs. Randy Savage

20. From WrestleMania 3 - Hulk Hogan vs. Andre the Giant
19. From WrestleMania 19 - Shawn Michaels vs. Chris Jericho
18. From WrestleMania 22 - Mick Foley vs. Edge
17. From WrestleMania 6 - Hulk Hogan vs. Ultimate Warrior
16. From WrestleMania 5 - Hulk Hogan vs. Randy Savage
15. From WrestleMania 7 - Randy Savage vs. Ultimate Warrior
14. From WrestleMania 2000 - Edge & Christian vs. The Dudley Boyz vs. The Hardy Boyz
13. From WrestleMania 24 - Ric Flair vs. Shawn Michaels
12. From WrestleMania 21 - Money in the Bank
11. From WrestleMania 17 - Edge & Christian vs. The Dudley Boyz vs. The Hardy Boyz

10. From WrestleMania 12 - Shawn Michaels vs. Bret Hart
9. From WrestleMania 20 - Triple H vs. Shawn Michaels vs. Chris Benoit
8. From WrestleMania 17 - Steve Austin vs. The Rock
7. From WrestleMania 10 - Bret Hart vs. Owen Hart
6. From WrestleMania 10 - Shawn Michaels vs. Razor Ramon
5. From WrestleMania 21 - Shawn Michaels vs. Kurt Angle
4. From WrestleMania 26 - Shawn Michaels vs. Undertaker
3. From WrestleMania 25 - Shawn Michaels vs. Undertaker
2. From WrestleMania 3- Randy Savage vs. Ricky Steamboat


#1. From WrestleMania 13 - Submission Match: Bret Hart vs. Steve Austin








On behalf of the 411 staff, I want to offer a sincere thank you to all who read and commented on this feature. We appreciate it, and never fear, we already have plans for next year…
comments powered by