SPOTLIGHTS
Wrestling's 4Rs 3.03.14: WWE Smackdown & DGUSA on iPPV Reviewed
Posted by Larry Csonka on 03.03.2014

Daniel Bryan teamed with the Usos against Kane and The New Age Outlaws, Batista faced Dolph Ziggler and more! Wrestling's 4Rs breaks down the Right, the wRong and the Ridiculous of WWE Smackdown & DGUSA on iPPV!


How the 4Rs of wRestling Work!
Here is a quick explanation of the 4R's. The column will run TWO times a week. We will group our feelings on the shows in various categories: The Right, the wRong and the Ridiculous. The Right is stuff that worked very well: a great promo, a great match and so on. PuRgatoRy is a section between the right and wrong. It shows equal traits from both sides that cannot be ignored and needs discussed. It is not a bad place per say, as things can get remedied or go the wrong way the very next week. The wRong is what it sounds like: bad matches, bad or boring promos and so on. The Ridiculous is stuff that had no right on TV: Stupid angles and so on. And there is always a possibility of a 5th R, which is as bad as they come. This column is supposed to be analytical, and at the right time very critical of the shows, it was the whole reason it was created. This is not a "mark" column, nor a "smark" column, our goal is to analyze the show from many different fronts, reward the good and call out the bad. We will not apologize for our opinions, they are as they are, whether positive or negative.
---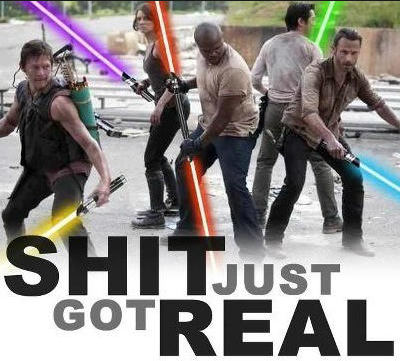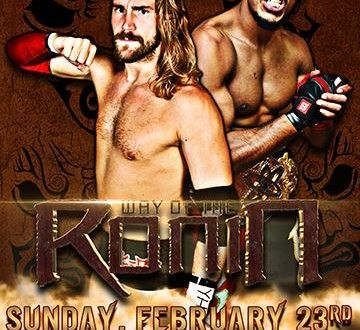 Dragon Gate USA Way of the Ronin (2.23.14)
By Larry Csonka
Caleb Konely defeated Tim Donst via pin [**¾]

Jay Freddie defatted Blake Edward Belakus via pin [*¾]

Yosuke Santa Maria defeated Ethan Page via pin [**¼]

Jigsaw defeated Fire Ant via pin [***]

Trent Barreta and Anthony Nese defeated Rich Swann and Shane Strickland via pin [***¾]

Moose defeated Earl Cooter and Xavier Fate via pin [NR]

Open the United Gate Champions Harlem and Lancelot Bravado defeated Chuck Taylor and Drew Gulak via pin[**]

Chris Hero defeated AR Fox via submission to become the NEW EVOLVE Champion [****]

Open the Freedom Gate Champion Johnny Gargano defeated Roderick Strong [****]


The Tirade



Here is the second half of the most recent DGUSA double shot, which was short on Dragon Gate talent (for various reasons) but this show made up for that with some good performances.


Some Random Notes: Tim Donst has a solid weekend, and I would love to see him back. He adds variety to the card, and can deliver when given the chance. I have said it before and will say it again; Jigsaw & Fire Ant are always a welcomed addition to the shows. They have a different feel and just have fun matches. With all due respect, I do not need to see Earl Cooter anymore. Yosuke Santa Maria is one of those completely wacky acts that works because it is so different from the rest of the product, and that is appreciated. Variety is the spice of life.


I discussed in my Revolt! review the Bravados and their new direction. This show was a direct follow up from the night before, which in theory I lie, but it simply felt as the same old shit. I felt that it lacked energy, and with the talent involved, it disappointed. Like I said last time, I get what they are doing, but I feel that the gimmick is overshadowing the wrestling.


Trent Barreta and Anthony Nese defeated Rich Swann and Shane Strickland in a very good tag team match. Baretta, Swann and Nese are guys that continue to improve and always seem to deliver for the promotion. Shane Strickland can only benefit from working with those guys. I know a lot of guys love Strickland, but he comes off to me as an inferior version of Swann. I mean no disrespect by that, but Swann is on another level. I am not sure how it will work, but I think that Caleb Konely being added to the Premiere Athlete Brand is a good idea. The Scene was one of the worst things that they have ever done and did him no good. His singles run just didn't cut it. He has skill, he can have good matches, but something is missing. Maybe this is it.


Chris Hero defeated AR Fox via submission to become the NEW EVOLVE Champion. Fox had been awesome as the fighting champion, and holding the title for almost a year was a good thing for that title. Some of Fox's matches can be hit or miss, like last show's match with Gulak, but this one had a completely different vibe, and Hero had a lot to do with that. Hero's plan of grounding Fox and nullifying all of his high flying and big time moves, leading to the victory. This had good work, a good story and a great crowd. Hero vs. Baretta for the title over Mania weekend should be great.


Open the Freedom Gate Champion Johnny Gargano defeated Roderick Strong to retain his title in another very good match. Gargano continues to shine as champion, and Strong was not only a fresh opponent, but also looked extra motivated out there. In many ways Strong is a man with a lot to prove, some say he is stale and complacent, while others still think he is great. Gargano gets a strong victory in a very good match with a hot crowd (although the crowd surrounding the ring wasn't quite as I expected, as it felt manufactured instead of organic. But it was cool). Ricochet vs. Gargano for the title over Mania weekend should be great.


This was a much better show than Ronin, and there were three very good matches for you to see. Overall EVOVLE/DGUSA are off to a good start in 2014.

Final Score: 7.9

As a reminder, I will be going by the 411 scale…

0 - 0.9: Torture
1 - 1.9: Extremely Horrendous
2 - 2.9: Very Bad
3 - 3.9: Bad
4 - 4.9: Poor
5 - 5.9: Not So Good
6 - 6.9: Average
7 - 7.9: Good
8 - 8.9:Very Good
9 - 9.9: Amazing
10: Virtually Perfect

As a reminder, this is not a basic "how good was the show" number like a TV show, as I have always felt that a PPV is very different from a regular show. I have always judged PPV on how they built to a match, the match quality, crowd reactions to matches and angles, the overall booking, how the PPV leads into the future, PPV price and so on and so forth. I have added this in here for an explanation since so many have asked, and I have previously discussed it on podcasts. I understand that this may seem different, but that is how I grade. Obviously your criteria may be different.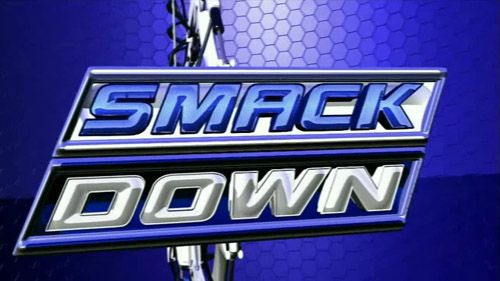 Smackdown 2.28.14
By: Daniel Clark
QUICK MATCH RESULTS:
The Real Americans def. Big E and Mark Henry at 5.33 by pinfall

Alberto Del Rio def. Sheamus at 5.41 by Disqualification

Batista def. Dolph Ziggler at 6.29 by pinfall

AJ Lee def. Cameron at 2.16 by submission (to retain the Divas Championship)

Daniel Bryan and the Usos def. The New Age Outlaws and Kane at 11.05 by pinfall


THE RIGHT:
Real Americans vs. Big E and Mark Henry: A good start to the show with some focus on the mid-card feuds and continue to showcase Big E and Cesaro, while Swagger and Henry are experienced enough to play their parts here as well. Cesaro again continues to look like a star and the way that he is being booked is really good in terms of pushing him to the main event in that he continues to get featured moments and looks like a star every time he gets into the ring, but they are pushing him too much and trying to do too much, too soon. Cesaro gets the showcase he with him suplexing Henry off the top rope, and then hitting the Neutraliser on him to win the match, but his best moment came in the look that he had when he tagged himself into the match at the end to essentially steal the win after Swagger had damaged Henry with the Patriot lock, getting his own back on when Swagger tagged himself in earlier. It was a great heel move as he is stealing the win, but on the other hand, it is justified in a sense as he is doing the same as Swagger did earlier, and as a result, doesn't come off looking too bad from it. The Real Americans are probably not too long for this world as a tag team as although on the surface Swagger and Cesaro seem to still be able to get along, underneath it, the one-upmanship can't last too long before it explodes and Cesaro gets to the main event.

Batista promo: I've never been a huge fan of Batista, but his heel stick just before he left the first time was gold and the best work he did since his initial face turn and break from evolution. There is just something about Batista that makes him very hard to like and thus he has to be a natural heel as people just do not want to cheer him. And the quality of his work so far in his 2014 return has been mediocre at best, and shambolic at times. This however, was fantastic. Batista just looks like a heel and a total bad ass and the way that delivers his promo just works for this, and it is just the little things such as him taking off his shirt in the middle of the promo to show off that he is stronger than the 195 pounders he is criticizing, and finishing by saying that he will beat all your heroes on his way to becoming champion sort of hints that he will be beating one of our heroes; now given that Randy Orton certainly isn't one, suggests that Daniel Bryan may get added to the title match. Batista heel stick that he is just better than everyone is also continued when Ziggler comes out as he just looks totally unimpressed and uninterested by his arrival, accepts the challenge without question, but just looks weak enough that Ziggler is a threat by the way that Ziggler takes him down with the dropkick and then scarpers. Batista just has to be a heel and the attitude that he has makes him very hard to like, but easy to hate, and thus makes you want to see him lose.

Del Rio vs. Sheamus: The promo to set this up involving Sheamus, Del Rio and Vikki Guerrero backstage was a little bit clunky and a bit forced, but it just about did its job. The match itself was pretty decent and was building up to something decent and it does look as if Sheamus and Christian are heading towards doing something at WrestleMania which is something that could be a really nice looking sleeper match on the card that could steal the show, while Del Rio, although currently a little bit directionless, still retains his heat by not losing the match here and he can claim to have beaten Sheamus (which he did by DQ). Christian on commentary here though was a real highlight and just did the job of very effectively explaining his logic for targeting Sheamus, and also put over both men in the ring very easily by just stating simple things such as Del Rio's kicks being the hardest he has ever faced etc. There is definitely a role behind the commentary mic for Christian when he gives up the in-ring stuff. Christian costs Sheamus the win and eventually takes him down with the Killswitch. Good and effective build to what looks like it might be a WrestleMania match with Christian giving some real and logical reasons for why this is taking place.

The Wyatts and the Shield: The Shield's backstage promo was simple and effective. Seth Rollins does his job as the peacemaker of the group and puts together a very fiery promo about the Shield needing to stick together and not let the Wyatt's think they have won this war. Reigns makes a good point that he has only lost two matches in 18 months and now has lost two matches in two days and thus he is upset. More tension within the Shield, not yet done with the Wyatts, and continues to build to the split. Bray Wyatt's in ring promo on John Cena was very good and began to give a little bit of an explanation as why he is targeting him, claiming that Cena is the man who is playing the role of the hero and the fake hero needs to be challenged and that he will slay the dragon. Fits in perfectly with the gimmicks of Cena and Bray and gives a reason for their match at WrestleMania. And then the Shield come out and confront the Wyatts. HHH announces the match for Raw, which is something that needed to be done, and was done under the guise of being best for business, and something that needs promoting. Hopefully they can put something as good as their ppv match on, but I would suspects that the Wyatts will win again and it will lead to the break-up of the Shield.


puRgatoRy:
Batista vs. Dolph Ziggler: The result of this match surprised no one and was probably the right result and the only realistic one given where these two men are heading at WrestleMania. Ziggler puts up a decent fight initially and trouble Batista, but eventually, Batista takes control of the match and just dominates Ziggler and gets the win easily. The match was very formulaic, but this was not necessarily a problem. The biggest issue was about Batista and his in-ring shape as at the moment, he doesn't look to be in the shape that he needs to be in, especially if he is going to be in a title match at WrestleMania. This was just a six-minute match and was a pretty slow match with some rest periods, yet at the end of it, Batista looked to be struggling slightly physically. This is something that he is obviously going to have to improve and work on as his title match at WrestleMania will be going 20 minutes plus and yet he does not seem to be in the condition to that at the moment.

Kane/Outlaws vs. Daniel Bryan/Usos: To be honest, this match was a little bit of a disappointment and just never really seemed to get going, not at least until Daniel Bryan got into the match at the end with the hot tag when the match picked up a little bit. The crowd also didn't seem to be into this at all and were really quite which didn't help the match. The right result in the end with Bryan getting the win and continuing to show that he should be in the main event, but not quite the match that was expected. I'm not sure it was helped by the change in the character of the New Age Outlaws who have managed to incorporate their knowledge that they cannot go in the ring quite like they used to into something that is part of their gimmick, with them stop/starting in matches and wanting to waste time. I like it in the sense that it is realistic and clearly something that would actually be the case given their age and time away from the ring, but at times, it could drag matches down if the rest of the action isn't up to scratch. A rare miss for the Uso's and Daniel Bryan in terms of a good match, but this was just about okay.


THE wRong:
AJ Lee vs. Cameron: AJ wins and wins quickly – that is the good news, but there's not a lot else that's positive that can be said about this match. Cameron is just not good enough in the ring and she cannot really even hold a two-minute match. And when you consider that down in NXT you have Paige, Emma and Summer Rae who can put together 15-minute matches with ease, then quite why Cameron is contending for the title is ridiculous. Hopefully AJ has finished this feud with Cameron and can move on to someone else who can actually wrestle and give her something worth watching at WrestleMania.


THE RIDICULOUS:
TV Editing: Here in the UK, we occasionally seem to get a slightly different version of the show than is broadcast in the US, but mostly that seems to consist of swapping the first two segments around so it doesn't actually affect the broadcast. However, today it did. We opened the show with Michael Cole announcing the Batista and Dolph Ziggler has been made official following Ziggler's challenge, then went into the tag team match between the Real Americans and Big E/Mark Henry, and then went into the Batista promo where this challenge happened. Surely someone could have looked at the show and realized that presenting in the way it was is ridiculous given that I, the viewer, knows that Ziggler is going to challenge Batista to a match, before the segment in which that happens has been broadcast, and thus, the ending of the Batista promo is spoiled and slightly ruined. Just utterly baffling TV production.



The 411:


For the first time in 2014, Smackdown essentially felt like a bit of a throw away show and just a filler episode, and was not on the same level as any of the recent shows.

In recent weeks, there has always been at least one, if not more, really strong TV matches, but not on this episode, as the match that was presumably supposed to fill that slot, the main event, just fell rather flat and was a little bit disappointing given the talent in the match.

The opening tag team match with the Real Americans was a good match for what it was given and continued to push both the tag team and the tension within it. And the Sheamus/Del Rio match was just starting to get going when the DQ was caused which was a shame in terms of giving us a really good match, but makes sense storyline wise with Christian and Sheamus looking to be heading towards a match on the undercard at WrestleMania. Christian on commentary was a bit of a highlight as well, as he probably only had three or four minutes to talk, but in that time managed to explain and justify the reasons why he has a problem with Sheamus and is feuding with him, but also found the time to put over both Sheamus and Del Rio as performers.

The star of this episode however was supposed to be Batista and his confirmation of his heel turn, and to begin with, this looked like it would be the case. His promo was simple and effective and made it clear that he was a heel and he was back to the same attitude that he had just before he left in 2010 which made him one of the most compelling characters on TV. His whole persona just screams bad guy and it is the little subtle touches, that may be an extension of his real-life persona, such as not looking the slightest bit interested and bothered by Dolph Ziggler interrupting his promo, that makes him work as a heel as he is simply not scared of a fight as he knows that he can win it. However, Batista still needs work inside the ring as he is still short of the fitness required to wrestle a lengthy match and that does need to be fixed by the time WrestleMania comes around.

The Shield and the Wyatts continued to make the most of the TV time that they were given and put across valid reasons for their feuds, particularly Bray Wyatt when talking about John Cena, and it was good to see a re-match booked for Raw which was actually promoted as well so it gives people a reason to tune into the show.

There wasn't really anything that was truly wrong with this show, but it's more that nothing really stood out and is must see, as the Batista promo, although good, was an extension of what he did on Raw, and none of the matches either had enough time attached to them, or if they did, didn't do enough with it.

A rare average outing for Smackdown, but with the Elimination Chamber, Raw, NXT Arrival and the launch of the WWE Network in the past week, it was likely that something would slip.
Hopefully this will just be a one-off and Smackdown will be back to its high standards next week.

Show Rating: 6.2

As a reminder, I will be going by the 411 scale…

0 - 0.9: Torture
1 - 1.9: Extremely Horrendous
2 - 2.9: Very Bad
3 - 3.9: Bad
4 - 4.9: Poor
5 - 5.9: Not So Good
6 - 6.9: Average
7 - 7.9: Good
8 - 8.9:Very Good
9 - 9.9: Amazing
10: Virtually Perfect

Have you checked out the Csonka Podcasting Network? If you haven't, you should We run anywhere from 15-20 shows a month, discussing pro wrestling, the world of MMA, the NBA, general sports, popular TV series of the past, bad movies, battle rap, interviews, MMA & Wrestling conference calls and more! Around 10 different personalities take part in the various shows, which all have a different feel; so you'll likely find something you like. All of the broadcasts are free, so go ahead and give a show a try and share the link with your friends on the Twitter Machine and other social media outlets! Running since May of 2011, there are currently over 500 shows in the archive for you to listen to.






The 866th edition is over…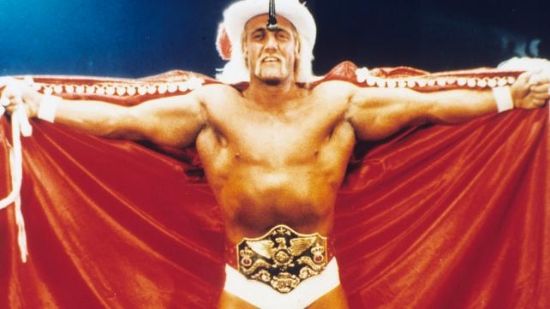 THUNDER LIPS… BITCHES
http://www.twitter.com/411wrestling
http://www.twitter.com/411moviestv
http://www.twitter.com/411music
http://www.twitter.com/411games
http://www.twitter.com/411mma
comments powered by