SPOTLIGHTS
The 8-Ball 3.03.14: Top 8 Ways to Work CM Punk into Wrestlemania
Posted by Mike Hammerlock on 03.03.2014

From a match with Triple H and being inserted into the WWE World Title match to a battle with Cesaro, a takeover of the PPV and more, 411's Mike Hammerlock counts down the top 8 ways to work CM Punk back into WrestleMania 30!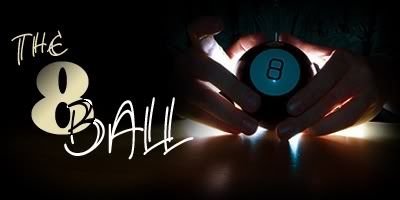 We're five weeks out from Wrestlemania. The card is starting to take shape. So far it's hardly an inspired piece of work. Randy Orton vs. Batista, Undertaker vs. Brock Lesnar, John Cena vs. Bray Wyatt, maybe Daniel Bryan vs. HHH? Good thing we now can get this thing for $9.99. Otherwise this would be an easy pass. Of course there's one notable name absent from that list: CM Punk. How low can a punk get? Could it really be true that he isn't going to be at Wrestlemania?

Tonight we probably get the answer to that question. Raw is coming to you live from Chicago. Theoretically Punk is in the same zip code as the event. If this has been a work, then it surely results in Punk returning to blow the roof off the building tonight. Credit to the WWE if it is, because they've made it feel about as real as a work can get. Arguing on the work side of the ledger is Punk's radio (and Twitter) silence on the situation. Almost all of the information we have on this is from anonymous backchannel chatter. What we know is Punk showed up for the Raw after the Rumble and left without making an appearance that night. We haven't seen him on WWE programming since. That's really all we know for sure. Everything else might be stagecraft. I'll add an opinion on top of that. If ever a Wrestlemania card needed a kick in the ass, this one is it. I really hope Punk is coming back to deliver that kick.

Now for a quick interruption in our normal column. Who ever would have guessed this guy would become a gigolo?




A juggalo?




NO

A Bugaloo?




NO

A Piccolo?




NO

A gigolo. Like this.




Go ahead and look it up if you wish. I recommend you don't. The thought alone is disturbing enough.

Now back to the Magic 8-Ball, already in progress. If Punk is coming back it begs the question of what is he back to do. As we've seen above, a lot of the dance card is filled. Punk either is going to wind up in a surprise match or upset what we think is the apple cart. So the mission for the 8-Ball this week is to figure out what Punk should do if he indeed is making his grand return tonight. Maybe this all will be nothing more than empty speculation, but empty speculation is a hell of a lot better than the current Wrestlemania card.




8. Punk vs. King Cake Baby



All right, you got me. I only came up with seven entries for this week's 8-Ball. Plus, I really wanted to post a picture of King Cake Baby. Best mascot ever. Wrestlemania XXX is in New Orleans. Vince McMahon knows a thing or two about promotion. Make a deal with whomever owns the rights to King Cake Baby and have that sucker everywhere promoting the event. Make King Cake Baby the official co-host of Wrestlemania. As for working with Punk, if they decide to spin an angle where he vows to stay away, then run vignettes of King Cake Baby stalking him, dragging him inexorably toward New Orleans.





7. Punk vs. Kenta Kobayashi



As surprise matches go, this would be a good one. KENTA supposedly worked out at the WWE Performance Center in January. I'm guessing he and Punk could have a steal-the-show type of match. Why would they fight? That's easy. KENTA invented this move called the Go To Sleep. Punk appropriated it. On top of that, they could build it as two guys who want to drop a five-snowflake bomb on Wrestlemania XXX. It would make large chunks of the IWC happy, that's for sure.





6. Punk's Big Takeover



Maybe Punk shows up tonight and wants back in, but the Authority wants to punish him. Punk has been a naughty boy. No Wrestlemania for him. Punk answers, "Like you have any choice. I'll be in New Orleans no matter what. I'm warning you, Hunter. The last thing you want is me with idle time on my hands. I will make Wrestlemania my plaything." The Authority then tries its level-best to keep Punk away or to eliminate him. He outflanks them and then hijacks Wrestlemania, working with some unlikely allies (hello Shield guys) to throw the WWE's premier event into chaos.




5. Punk vs. Cesaro



This would only appeal to people who like great matches. Why would Punk and Cesaro fight? Technically Punk is a face and Cesaro is a heel. You don't really need much more excuse than that. Punk shows up in Chicago. Cesaro seizes some initiative and beats him down. That's spotlight stealing 101. Feud ensues from there. Of course the real reason for the match is that it would be awesome. Cesaro has become the WWE's best in-ring performer in early 2014. He and Punk surely have an epic in them.




4. Punk vs. Undertaker vs. Brock Lesnar



Am I the only one who doesn't understand why Undertaker came out last Monday to force a match with Brock Lesnar? Seriously, what's his beef? And why would Brock, who supposedly wanted the WWE title and nothing less than the WWE title, instantly change his mind when Taker showed up? The answer to all these questions is convenience. The WWE wants this match and it's going to shoehorn it into Wrestlemania. That doesn't mean Taker-Lesnar won't be a great match, just that it feels slapped together at the moment. However, you know the one thing Undertaker and Brock Lesnar have in common in terms of recent history? They each fought a match of the year candidate against CM Punk in 2013. The gripe between the Dead Man and the Beast Incarnate may be murky, but Punk has unfinished business with both of them. Also, the Streak never has had to face two challengers at once, which adds intrigue.




3. Punk vs. HHH



Punk is set up just about perfectly for an anti-Authority bout. Supposedly he walked away, disgruntled over the powers that be handing Wrestlemania main events to movie stars instead of full-time wrestlers. Punk's storyline disdain for HHH is well-established. HHH can play the narcissism card to the hilt: Punk's a wannabe who never approached HHH's class and now Punk (and all the fans in the audience and at home) is going to be taught a lesson by his better. Punk-HHH also would free up Daniel Bryan to go after the WWE title. In fact Punk and Bryan could form a faction for the sole purpose of taking down the Authority and its meat puppets. And, if Punk-HHH happens, I renew my insistence that it has to end with a Pepsi Plunge. That would be a break-the-Internet moment.




2. Punk and Daniel Bryan vs. HHH and Shawn Michaels



Of course, if the vanilla midgets are going to unite there's a more traditional way to do it in the wrestling business, called forming a tag team. Nothing's going to get better for anyone in the WWE until HHH's reign of terror is stopped. Punk and Bryan band together, Trips insists he can't fight them both, but they manage to force him into a tag match at Wrestlemania. When it comes time to name a partner, Hunter picks Shawn (duh) with the explanation that HBK is only retired from singles competition. Hell, bring out David Otunga to lawyer that. DX is free to fight. Upside is fans get a match they really want to see.





1. Punk vs. Randy Orton vs. Batista for the WWE Title



It's becoming clear Orton vs. Batista has to change in some way, shape or form. Both guys are heels. Sticking the two of them in a stadium full of fans itching to take over the match is folly. Either Orton or Batista is getting dropped from that match or someone else is being inserted into it. Mick Foley has been calling for Daniel Bryan to be that guy. I agree with him in theory, but this column is focused on what's best for CM Punk, and what's best for CM Punk is to be the white knight who rides in to rescue the WWE title match. Batista just insisted he'd beat down all of our darlings last week. Then he took out Dolph Ziggler. Not sure who "we" are, or if I'm one of "us," but the list of WWE guys who have gotten over by being gifted in the ring is Punk, Bryan, Dolph and Cesaro. Batista would be hard-pressed to to find five weeks worth of sacrificial lambs that would stoke the ire of wrestling fans. Punk could return tonight and say, "How about you try to go through me, big fella?" Batista tries, Batista fails, that sets up Punk working his way into the headline match.

I take requests.. The purpose of this column is to look forward. What could be? What should be? What is and what should never be? What would make more sense? If there's someone or something you think should be given the 8-Ball treatment, mention it in the comments section. I might pick it up for future weeks.
comments powered by