SPOTLIGHTS
The Wrestling News Experience: 3.03.14
Posted by Stephen Randle on 03.03.2014

News and thoughts on CM Punk possibly returning to WWE tonight, the first week of the WWE Network, a preview for Raw and more!

Monday March 3rd, 2014

From 411Mania's Canadian offices in Waterloo, Ontario, Canada, this is The Wrestling News Experience, with Stephen Randle!



In the words of Jean-Paul Sartre, "Au revoir, gopher".

Good morning, everyone, and welcome to the Experience. I am Stephen Randle, and it's time to rise and shine, campers, and don't forget your booties, because it's collllld out there! The baby is two weeks old now, and things are...actually pretty good, because I've kept insane hours for my entire life, and why should things change now? You know, it's not that babies don't sleep, because they sleep a lot, they're just always awake at the wrong time, just when you're trying to get something done. On the other hand, he's already focusing on objects, so I'm sure he'll be talking by next month sometime. Maybe I'm putting too many expectations on him, I can't tell. In any event, if there is one thing I've learned over the years, it's this: if someone asks you if you're a god, you say "Yes". Turns out Daniel Bryan may be the smartest person in the world after all.

Moving on.




Tonight, Raw is live from Chicago, which is the hometown of no one in particular! I don't know why I felt like that needed special attention, but for some reason, it did!

Anyway, after tiring of the fact that people don't seem particularly fond of him, Batista decided to tell everyone to "Deal with it" in an interview on Smackdown (because occasionally, things happen on Smackdown!), and as a result, it's the return of Douchetista, who is ironically a beloved heel character. Either way, the match between Batista and Orton is still on for WrestleMania, which would probably be the first time in WWE history that the WWE Title match at Mania was a one-on-one match between two hated heels. Although there is still time...

In any event, after dispatching Director of Operations Kane last week on Raw, Daniel Bryan has set his sights on bigger game in the form of Triple H, who has spent much of the last year both actively and circumspectly preventing Bryan from taking his rightful place in the main event, and also denying him his claim to the WWE World Heavyweight Title. Perhaps by taking his frustration out on the man who is The Authority, Bryan may finally take a step towards righting some old wrongs.

Also, assuming stabbing someone through the hand counts as a legal signature, it would appear we're going to see Brock Lesnar face The Undertaker at WrestleMania. How many times will either man show up on Raw in the meantime? Will Paul Heyman carry another entire feud on his own despite not actually being a wrestler? I guess we'll find out!

Plus, while The Shield clearly still has unfinished business with The Wyatt Family, the patriarch of the deep south trio seems to have eyes for a larger target in the form of John Cena. With the Family injuring Cena's leg last week on Raw, will he be in fighting form tonight for one of the odder challenges he's ever had to face?

You can tell it's time for WrestleMania, because lots of people have things to do, and there are still more matches to be made, tonight on Raw!


Getting Punk'd

So, this has been floating around for the last day or so, and I want to make sure I get it laid out clearly so that you can all misinterpret it at your leisure.

According to a "trusted source" of Meltzer, CM Punk will 100% be at Raw tonight in Chicago. However, Dave himself is less willing to guarantee that fact because, let's face it, nobody knows what the hell is going on with Punk because both him and WWE have been incredibly silent on the entire issue since he walked out a few weeks back. At this point, though, as I've already heard said, it doesn't really matter if the whole thing was a work or a shoot to start, because you can be damned sure that WWE and Punk will turn it into part of the on-screen product the instant he inevitably returns, whether it is indeed tonight or somewhere down the road.

In any event, why would WWE decide that it was necessary to bring Punk back tonight, given that they've already slotted Daniel Bryan into his presumed Mania match with Triple H? Well, the popular rumour spawning out of this is since WWE is now faced with two heels in their WWE Title match at the biggest PPV of the year (one which is at least partially driving WWE Network subscriptions), which might result in the crowd not exactly reacting in a way they would like for one of their big main events. Thus, inserting Punk into the match gives the crowd someone to cheer for, and also gives Punk what he really wants, the main event match at WrestleMania.

That assumes that WWE hasn't already decided to have Taker-Brock go on last, and frankly, I could see them going with that, since The Streak is definitely a match that could supersede a World Title match at WrestleMania. Then again, a match involving a football player superseded a World Title match at WrestleMania, but let's not split hairs. If that is the case, however, I can't see Punk being lured back for something that still wouldn't be the final match on the card.

In addition, would Punk return, especially to "save" a match, if he also wasn't going to win? And would the fans really want to see that if it means that Daniel Bryan's long-awaited redemption gets put off? Honestly, I think there's a better chance of Bootista winning at Mania then eventually dropping it to Bryan being more acceptable than Punk winning the title out of nowhere and where do we go from there?

So, rest assured, Punk will more than likely be back at some point. Will it be tonight, in front of a rabid Chicago crowd that will likely be fairly vocal about the man they'd like to see? I guess we'll find out. But if he didn't return tonight, given what his sabbatical has done for Daniel Bryan, would you really be that disappointed?


If Anybody From WWE Asks, I Live In Beverly Hills Now

Why yes, I might have acquired WWE Network somehow. Hypothetically. Don't worry, Watry, I'm paying the $10 a month, which is all they'll really care about anyway. First impressions? Well, the streaming is hit or miss, and probably more miss than hit, but if you weren't expecting that on the launch week for an entire streaming video library, you have ridiculously high expectations and probably complain when MMOs have downtime during patch weekends too. I did manage to watch all of NXT ArRIVAL (yes, that is how it's supposed to be done, don't blame me) on the livestream replay without any issues, so that does bode slightly well for the future of the concept. Or at least gives me hope that WrestleMania won't be a total crapshoot. By week's end, I had the Network running from the browser and my PS3 and PS4, and my major complaint has to be the stupid, stupid, horrible "whoosh" noises on the PS4 app whenever you cycle through any menu. Seriously, WWE? Is this 1999 on ICQ with its five million different cute sound bites for every conceivable type of message?

Tell me someone remembers ICQ. It was the Skype of its day!

Anyway, due to outside factors like having a two-week old child, I haven't had a lot of time to check out all the content I might consider looking at (Canadian Stampede, in its entirety, finally!), which is okay because the Search function is terrible (and nonexistent on PS4), and also because WWE is reportedly going to add even more content starting today, now that the one-week free trial period is over and everyone who still has the Network is now paying that sweet, sweet ten dollars for the privilege.

So...I guess millions of wrestling fans just lost all interest in ever seeing the sun again, right? Please, for all of us, if you have the WWE Network, right now, pick a hobby or exercise that will take you outdoors on a regular basis. We've done so much work to dig ourselves out of the whole "unwashed, pasty-white guys living in the basement" thing, we can't undo all that just because we now have access to one of those things we've waited our entire fandom for.



HOT: Cesaro

Seriously, much like another guy whose name Vince probably hated, Cesaro is so hot right now. Adding to his impressive run of matches, look no further than his effort with Sami Zayn on NXT ArRIVAL (I'm not going to stop until they do), which pretty much blew away everything else that happened in a wrestling ring last week. As long as we count Wyatts-Shield as the previous week, but that gets into weird arguments about whether Sunday or Monday is the first day of the week, and I really don't want to get into it.

I really don't want to look at the Comments section right now.



NOT: Roman Reigns

I'm being hard on the lad, but he's going to be getting a monster push soon, and I think it's only fair to say that his match with Bray Wyatt on Raw sucked pretty badly, which is really what we were all worried about when rumblings surfaced about his upcoming rocket ride. I'm sure they'll disguise him in the future, but that match was about twice as long as it should have been, which is a shame since both men are clearly talented.



HOT: Sami Zayn

Oh yeah, then there's the guy who lost to Cesaro, the former El Generico (I'm as shocked as you), who basically showed that he should have been on the main roster like, yesterday. Go figure, a good wrestler who's Canadian. You'd think we have a farm up here or something. But that would be ludicrous. Ha ha ha...heh...

Forget I said anything. There is no farm. Go about your business.



NOT: Dolph Ziggler

We keep debating about whether Punk's whole thing is a work, but what about this guy? Is he setting up some sort of future angle (maybe that tag team with Miz, what happened to that?) or has he truly just given up and is waiting for his contract to expire so he can get out of the business? That would really be a huge shame if so, and one of the biggest wastes of talent on WWE's lengthy list, doubly so because Ziggler is the truest homegrown talent they've ever had, as he wasn't even a wrestler until he walked in the doors of WWE Developmental.



HOT: Paige

Hopefully she's over her undisclosed ailment, because she's another NXT worker who should clearly be up on the big stage, and one of several who can't help but give people hope for the future of WWE woman's wrestling. Of course, we've had that hope before, but between Paige, Emma, Summer, and a few others down there, it should be pretty hard to hold that much talent down.




NOT: TNA

Hey, good job on giving the Wolves a one-week title reign that started on a house show and ended in Japan, meaning nobody saw any part of it on Impact. But hey, the Great Muta's grandfather is going to wrestle at Lockdown!

My apologies, that's actually the Great Muta. Listen, he was great in the 90's, but that was...so long ago. Yes, I'm old, too, shut up.



HOT: Douchetista

I don't know why they pushed it off to Smackdown where far less people would watch it, but essentially the heel turn happened and the spotlight entrance has returned. All hail Bootista! With that said, what the hell happens to Orton post-Mania? Said somebody who gives a damn what happens to him who is certainly not me.



NOT: Hulk Hogan

One can't help but feel a little sorry for Hogan, who went out there on a wave of nostalgia and reminded us exactly how old he is, delivering a confused and rambling promo that reminded me more of someone's grandfather than the immortal Hulkster. I don't blame him for a second for returning to WWE for the money, but man, that was hard to watch.



HOT: The Undertaker

Well, that's one of the more unique ways to intimidate someone. It probably would have been cooler if he could have stabbed Brock and signed the contract with Lesnar's blood, but I'm still mostly convinced that Brock is made out of solid granite and thus wouldn't bleed anyway. Plus, you know, it's probably not PG or something.



NOT: CJ Parker

Man, this guy sucks. Bring back Dude Love!




Inactive List as of 02.10.14

WWE

- Evan Bourne, out indefinitely as of March 19th, 2012 (foot)
- Naomi, day-to-day as of February 3rd (cracked orbital socket)

TNA

No reported injuries

Transactions

- The Alpha Female, TNA, made TNA debut on February 27th Impact



WWE World Heavyweight Champion: Randy Orton
- 78 day reign (+49 as WWE Champion), defeated John Cena in a TLC Match on December 15th (TLC PPV) to unify the WWE and World Heavyweight Championships
- Next title defense: vs Batista, WrestleMania XXX



WWE Intercontinental Champion: Big E
- 105 day reign, defeated Curtis Axel on November 18th (Raw)



WWE United States Champion: Dean Ambrose
- 281 day reign, defeated Kofi Kingston on May 19th (Extreme Rules PPV)



WWE Tag Team Champions: The New Age Outlaws
- 36 day reign, defeated The Rhodes Brothers on January 26th (Royal Rumble PPV Pre-Show)



WWE Divas' Champion: AJ Lee
- 260 day reign, defeated Kaitlyn on June 16th (Payback PPV)



**NEW** WWE NXT Champion: Adrian Neville
- 4 day reign, defeated Bo Dallas in a Ladder Match on February 27th (NXT ArRIVAL PPV)



WWE NXT Tag Team Champions: The Ascension
- 145 day reign, defeated Corey Graves and Adrian Neville on October 2nd NXT



WWE NXT Women's Champion: Paige
- 222 day reign, defeated Emma on July 24th NXT to become inaugural Champion

NOTE: NXT Title reigns only count what has aired on TV, not when changes occur at tapings.




TNA Heavyweight Champion: Magnus
- 74 day reign, defeated Jeff Hardy in a Dixieland Match on December 19th (Impact) to win the vacant title
- Next title defense: vs Samoa Joe, Steel Cage Match, Lockdown PPV, March 9th



**NEW** TNA World Tag Team Champions: The BroMans
- 1 day reign, defeated former champions The Wolves and Kaz Hayashi & Shuji Kondo on March 2nd (TNA/Wrestle-1 show)



**NEW** TNA X-Division Champion: Seiya Sanada
- 1 day reign, defeated Austin Aries on March 2nd (TNA/Wrestle-1 show)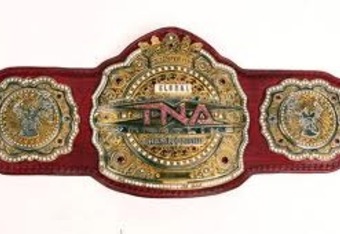 TNA Television Champion: Abyss
- 274 day reign, defeated Devon on June 2nd (Slammiversary PPV)



TNA Knockouts Champion: Madison Rayne
- 46 day reign, defeated Gail Kim on January 16th Impact




De Marco has World's Most Dangerous Column.

Chin has The Magnificent Seven.

Justice has Ring Architect.

Dino has Smart Marks.

And after trying to get into a normal rhythm with my newborn, I'm pretty sure TWNE will return this week, barring child issues, and Co-op Multiplayer had some technical difficulties, but I'm told the guys planned to do the show on Sunday night instead, after I finished this column, so look for that in the Games Zone when it gets posted!




411 will have live coverage of Raw tonight starting at 8 pm EST.

From our promotional department, I've been informed that if you really do like 411Mania and all it provides, or even just me (and really, who doesn't like me), don't forget to bookmark the site in your browser or make 411 your homepage, and tell all your friends about how awesome 411 is.

And don't forget, you can follow all of the everyday goings on in 411 on Twitter.

Stephen's Twitter
http://www.twitter.com/411mania
http://www.twitter.com/411wrestling
http://www.twitter.com/411moviestv
http://www.twitter.com/411music
http://www.twitter.com/411games
http://www.twitter.com/411mma

That's our show, I will be back next week. Also, don't forget 4PC in the Games Zone on Wednesday, and the TWNE After Dark podcast on Wednesday, airing live at around 11 pm EST on Spreaker.com, posted on 411 shortly thereafter. Plus, don't forget about Co-op Multiplayer, the official 411 Games Zone podcast, on Saturdays at midnight EST.

Here it is, your Moment of Buddy.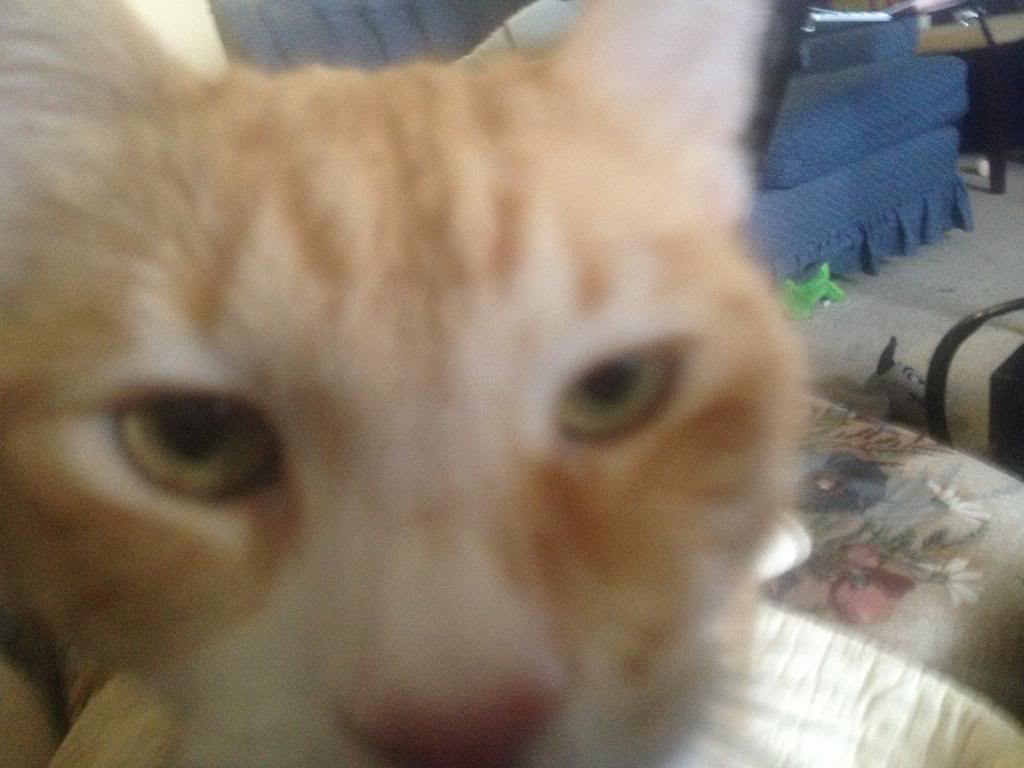 I Wanted A Picture With The Kid,
But For Some Reason They're Wary.
That's Probably Wise.




Have a good one, and always be a fan.

Oh, and don't cross the streams. That would be bad.
comments powered by