SPOTLIGHTS
411's Wrestler of the Week 3.04.14: Year Nine, Week 47
Posted by Larry Csonka on 03.04.2014

Cesaro and Sami Zayn tore the house down at the NXT Arrival show, Adrian Neville won the NXT Title, Seiya Sanada won the X-Division Title and more! But who won 411's Wrestler of the Week? Find out inside!




Welcome to YEAR NINE, WEEK 47 of 411's Wrestler of the Week. A quick overview of the rules to kick things off for us as a reminder…

Each writer chooses FIVE wrestlers (although ties and tag teams are allowed) from any promotion and each wrestler gets a point total attached to that ranking. It looks a little like this…

1st - 5
2nd - 4
3rd - 3
4th - 2
5th - 1

Then we tally up the votes and the official 411 Wrestler of the Week is crowned. But wait, there's more! Each week the top SIX vote getters get a points value for their ranking which looks something like this…

1st - 15
2nd – 12
3rd - 9
4th - 6
5th - 3
6th - 1

...and they go towards the 411 Wrestler of the Year award to be announced each year around WrestleMania. This will be posted every Tuesday (the voting week runs Monday through Sunday). Let's see who wins this week…

---



Larry Csonka
1) Ricochet
In Osaka Japan, Ricochet defeated Masato Yoshino to become the NEW Open the Dream Gate Champion. It has been a long journey for Ricochet, and he becomes the first ever gaijin in the ten-year history of the title to win championship. When you consider that Pac (Adrian Neville), Matt Sydal (Evan Bourne) and Jack Evans were all regulars with Dragon Gate and never got the honor, this is a huge deal.

2) Cesaro and Sami Zayn: Cesaro and Sami Zayn from Thursday night's NXT special was a tremendous match, and thus far for 2014, a real MOTY candidate. I don't say that lightly, so far for this year, I have watched 18 PPV/iPPV events along with the major TV shows each week and have seem some damn good stuff, and they stack up easily. The recent run of awesomeness continues, and Zayn continues to prove why he had so much hype heading into the WWE developmental system.
3) Seiya Sanada: Defeated Austin Aries to become the NEW TNA X-Division champion at the TNA/Wrestle-1 event that was taped for PPV. Sanada is coming to the US, and will reportedly be with TNA through September as a regular.
4) Leva Bates and Mia Yim
5) Adrian Neville


JUSTIN WATRY
1) Cesaro
For the first time ever, I have no idea who to vote for and in which order. The WWE Network launched on Monday. A couple of legends returned on Raw, and Smackdown was its usual self. What complicated things was NXT ArRIVAL (review in my column Monday night). As entertaining as that was, it was still just a show on the WWE Network with an estimated 250,000-500,000 viewers. Even with the limited audience, Cesaro vs. Sami Zayn was a match of the year candidate. Plus with Cesaro currently on the main roster, he gets the top spot.

2) Hulk Hogan: I almost feel like I *have* to place Hulk Hogan on here. It will probably never happen again, so relax. This is likely a one-time thing. Just for the sake of him being back 'home' in WWE again, it feels right.
3) Adrian Neville: Shawn Michaels made a cameo before his NXT Title victory. John Cena was shown clapping for him after said moment. Also, the actual match, post-show off air, and everything in between made Adrian Neville look like a million bucks on Thursday night.
4) The Undertaker
5) Sami Zayn


MIKE HAMMERLOCK
1) Adrian Neville
That giant whoosh they heard over at the TNA offices was the sound of NXT blowing past them during the Arrival event. When's the last time TNA had a match like Cesaro vs. Zayn? And Adrian Neville >>> Magnus. Neville served notice last week that he's going to be a star.

2) Cesaro: Another week, another match of the year candidate. This man is on fire. To a degree it's cheating to put him in a ring with Zayn because they're never anything but excellent together. Cesaro looked pretty dominating on Raw and Smackdown too.
3) Paige: When you get right down to it, the WWE Divas division is waiting on Paige to come up and face AJ. Big credit to Paige and Emma for proving that women can put on an entertaining wrestling match.
4) The Usos
5) Sami Zayn


Ryan Byers
1) Ricochet
If you think about it, the ascension of Ricochet in professional wrestling is pretty damn awesome. He started off in Kentucky, not exactly a hotbed of independent grappling, but through sheer raw athletic talent and force of will slowly worked his way up the ranks, first through a bunch of no-name promotions, then to IWA Mid-South, then to CHIKARA, and then on to Dragon Gate, the company that now more than any other has become his home. He's slowly progressed up the cards in DG to the point that the promotion essentially accepted him as being one of their own as opposed to a special foreign guest, and that was proven in the strongest manner possible when, this weekend, Ricochet defeated Masato Yoshino to win the company's top title, the Open the Dream Gate Championship. Not only did Ricochet win the belt, but he became the first non-Japanese wrestler in the almost ten year history of the championship to win it. When you consider some of the very impressive stars from the United States and Canada who have come through Dragon Gate for extended runs without winning the title, the accomplishment is made all the more impressive.

2) Antonio Cesaro / Sami Zayn: I fully admit that I am not somebody who has been following NXT, but I decided to tune into the Arrival show this week in part because the WWE Network is still a new, shiny toy I want to play with and in part because I had just come home and was looking to unwind when the first replay started up. I left very happy that I did tune in. Even though I think the Emma/Paige match is being a bit overrated, Cesaro/Zayn was EXCELLENT, a perfect marriage of independent-style spots with WWE-style match structure. Tony needs to be main eventing yesterday, and I sincerely hope they find a good spot for Zayn when he comes up.
3) Seiya Sanada: Unless you count the AJPW TV Title (and I don't), Sanada won his first championship of some consequence this weekend by defeating Austin Aries for the TNA X Division Title. It will be interesting to see if this win gets Sanada some exposure of consequence in the United States or if TNA wastes him like they did with Tanahashi, Okada, and No Limit.
4) Adrian Neville
5) Starbuck


Daniel Wilcox
1) Cesaro/Sami Zayn
Sometimes it's nice just to give credit to two guys for putting on a really great match, and this is one of those weeks as Sami Zayn and Cesaro put on another fantastic match on NXT Arrival. While Cesaro came out the victor, Zayn looked fantastic in defeat so they share the top vote. In an important week for WWE, these two stood out more than anybody else in the company's current talent pool.

2) Batista: Whether it was the plan all along or not (it wasn't), Batista is a heel again, and that's something we can all enjoy. I absolutely look forward to his interaction with the Chicago crowd on Monday's Raw.
3) Adrian Neville: Defeated Bo Dallas on NXT Arrival to become the new NXT Champion following a pretty entertaining Ladder match.
4) Paige
5) The Usos


Mike Chin
1) Cesaro
Cesaro seems like he can do no wrong between his recent efforts on the main roster and a solid rematch with Sami Zayn on NXT Arrival. While WrestleMania probably doesn't hold anything greater for him than a match with Jack Swagger, that would at least be a one-on-one match at the big show and an overdue opportunity to graduate from the tag ranks to full-fledged singles star.

2) Daniel Bryan: After a decisive victory over Corporate Kane, Daniel Bryan has two paths he might travel into WrestleMania. The more likely of them is a collision with Triple H which, whether fans want to admit or not, is an elevation of his character, going toe-to-toe with a big name part-timer. The other possibility is that, with Batista going heel, Bryan could still be wedged into the 'Mania title picture as the face in a rumored triple threat scenario. The only guy likely to supersede him for that spot is a certain Chicago native who may or may not appear at 'Mania...
3) Batista: As a face, Batista's return run has been a more or less complete bust. As a heel, he can embrace the fan's boos and unleash the vicious side of his character that I'd argue has always been most effective for him as a worker anyway.
4) Adrian Neville
5) Paige


Jack McGee
1) Seiya Sanada
TNA kicked off their relationship with Wrestle-1 (show wise) with the big taping for the One Night Only Outbreak PPV. The show, which was also taped for Wrestle-1's regular TV block and Japanese PPV, featured an important title change as Seiya Sanada (who will debut in the US on the Lockdown PPV) defeated Austin Aries to win the X-Division Title. As Csonka mentioned, the plan is for Sanada to be in the US and working with TNA through September, so this is a pretty big deal.

2) Cesaro & Sami Zayn: Cesaro & Sami Zayn kicked ass on the NXT Arrival special in what was one of the best matches of 2014 thus far. More of that please.
3) Adrian Neville: Defeated Bo Dallas in a ladder match to win the NXT Title on the very impressive NXT Arrival special.
4) Ricochet
5) Paige


Greg DeMarco
1) Adrian Neville
The world was watching when NXT ArRival hit the digital airwaves on Thursday (well, they damn sure weren't watching TNA), and Adrian Neville made the biggest impression. Sami Zayn had the better performance, but Neville captured the biggest championship of his career, and one that means big things based on past history. Former NXT Champions? Seth Rollins, Big E & Bo Dallas—who have all gone to main roster appearances.

2) Cesaro & Sami Zayn: What an amazing match these two had during NXT ArRival! It wasn't just about the in-ring performances, which I'm one of the many snowflake experts online will tell you were phenomenal. It was about the story they told—in the ring. Zayn lost the match, but won Cesaro's respect, the one thing he was seeking since their first encounter ended.
3) CM Punk: No, Punk didn't compete. In fact, a the time of this writing we have no clue if he returns on Raw. But one speculative internet report has everyone in a frenzy for Monday's Raw. So yes, one news report on Sunday puts CM Punk at #3. In the words of Batista, "Deal with it!"
4) Paige
5) Austin Aries

---
THE WINNERS~!
Special Mention…Batista - 7 Votes


Fifth Place…Paige - 9 Votes


Fourth Place…Seiya Sanada - 11 Votes


Third Place…Ricochet - 12 Votes

Defeated Masato Yoshino to become the NEW Open the Dream Gate Champion!



Second Place…Sami Zayn and Adrian Neville - 24 Votes

Adrian Neville became the new NXT Champion, while Zayn was in a MOTY caliber match with Cesaro.



And 411's Wrestler of the Week is…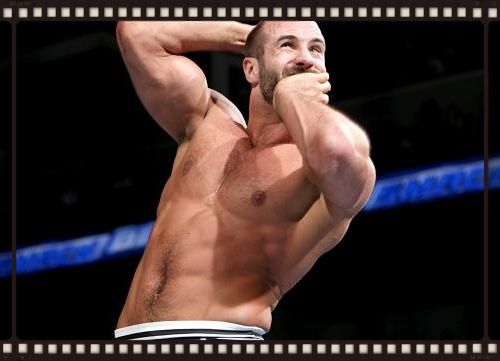 Cesaro - 35 Votes

Cesaro continues on his hot streak, this time opening the NXT Arrival special with a MOTY caliber performance with Sami Zayn.




Year-End Standings~!
And here are the standings after week 47…

1. Daniel Bryan - 238pts.

2. Roman Reigns - 148pts

3. Randy Orton - 145pts

4. AJ Styles - 90pts.

5. Seth Rollins - 87pts

6. Dean Ambrose - 77pts.

7. CM Punk - 74pts.

8. John Cena - 73pts.
8. Cody Rhodes - 73pts.

10. Bray Wyatt - 72pts.


Kazuchika Okada – 54pts.

Brock Lesnar - 51pts

Cesaro - 45pts.
Christian - 45pts.

Magnus - 44pts

Goldust - 43pts

Big E. Langston - 42pts.

Chris Sabin - 39pts.

Prince Devitt - 33pts
Curtis Axel - 33pts.

Bobby Roode - 34pts

Luke Harper - 32pts.

Hiroshi Tanahashi- 31pts.

Ryback - 30pts

Erick Rowan - 29pts.

Kurt Angle - 28pts.

Jimmy Uso - 27pts.
Jey Uso - 27pts.
Mark Henry - 27pts.

Austin Aries - 25pts.

Ricochet - 24pts
Bully Ray - 24pts.

Samoa Joe - 22pts.

Tamohiro Ishii - 21pts.
Matt Jackson – 21pts.
Nick Jackson – 21pts.
Manik - 21pts.

Tetsuya Naito - 18pts.
Sami Zayn - 18pts.

AJ Lee - 17pts.
Alberto Del Rio - 17pts.

Kofi Kingston - 16pts.
Damien Sandow - 16pts.
Adam Cole – 16pts.

Big Show - 15pts.
Dolph Ziggler - 15pts.
Kenta Kobashi - 15pts.
KENTA - 15pts.

Yuji Nagata - 12pts.
Karl Anderson- 12pts.
Sin Cara II - 12pts.
Jake Roberts - 12pts.
Masato Yoshino - 12pts.
Jeff Hardy - 12pts.
Michael Elgin – 12pts.
Kyle O'Reilly – 12pts.
Billy Gunn - 12pts.
Adrian Neville - 12pts.

Road Dogg - 10pts.
James Raideen - 10pts
Johnny Gargano – 10pts.
Batista - 10pts.

Rob Conway – 9pts.
Rampage Jackson - 9pts.
Gunner - 9pts.
Mr. Anderson - 9pts.
Abyss - 9pts.
Wade Barrett - 9pts.
The Undertaker - 9pts
YAMATO - 9pts.
Jun Akiyama - 9pts.
EITA- 9pts.
T-Hawk - 9pts.
Harlem Bravado – 9pts.
Lancelot Bravado – 9pts.
Shingo Takagi - 9pts.
Doc Gallows - 7pts.
Seiya Sanada - 9pts.

Ethan Carter III - 7pt
Mikey Nicholls- 7pt
Shane Haste - 7pt
Rob Van Dam - 7pts.
La Sombra – 7 pts.

Akebono - 6pts.
BxB Hulk - 6pts.
Fandango - 6pts.
Yoshihiro Takayama - 6pts.
Shelton Benjamin – 6pts.
Jigsaw – 6pts.
The Shard – 6pts.
Robbie E - 6pts
Jessie Godderz - 6pts

Jack Swagger - 4pts.
Drew Gulak – 4pts.
Jushin Liger - 4pts.
Mickie James - 4pts.

Paige - 3pts.
MVP - 3pts.
Madison Rayne - 3pts.
Akira Tozawa - 3pts.
Suwama - 3pts.
John Morrison – 3pts.
Dusty Rhodes - 3pts.
Tito Ortiz - 3pts.
Sting - 3pts.
Hernandez - 3pts.
Chavo Guerrero - 3pts.
Tomasso Ciampa – 3pts.

Kota Ibushi - 2pts
Paul Heyman - 2pts

Sheamus - 2pt
Eddie Edwards - 1pt
Davey Richards - 1pt
ODB - 1pt
Tiger Mask IV - 1pt
CIMA - 1pt
Katsuhiko Nakajima - 1pt
Alex Shelley - 1pt
Candice LaRae - 1pt
Ethan Page - 1pt
Eddie Kingston – 1pt
Chuck Taylor– 1pt
Trent Baretta – 1pt
El Hijo del Perro Aguayo – 1 pt



Voting began 4.16.13
Year-End Rankings Key:

WWE Contracted Wrestlers are represented in BLUE.

TNA Contracted Wrestlers are represented in GREEN.

ROH Contracted Wrestlers are represented in RED.

US Independent Wrestlers are represented in MAROON.

Japanese Contracted Wrestlers are represented in BLACK.

Mexican Contracted Wrestlers are represented in MAGENTA.

Other International Wrestlers are represented in INDIGO.

---
**PREVIOUS WINNERS**
Year One Winner: Ric Flair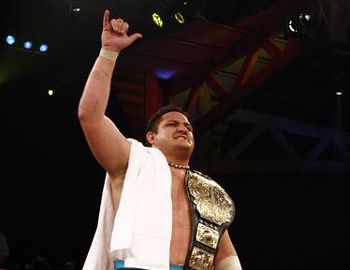 Year Two Winner: Samoa Joe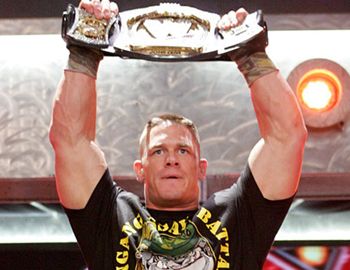 Year Three Winner: John Cena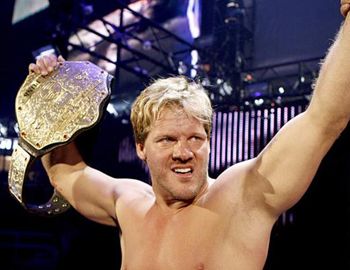 Year Four Winner: Chris Jericho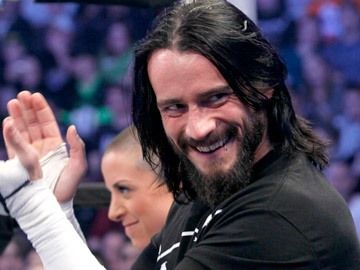 Year Five Winner: CM Punk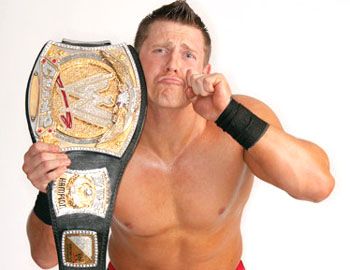 Year Six Winner: The Miz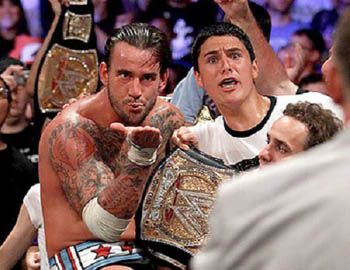 Year Seven Winner: CM Punk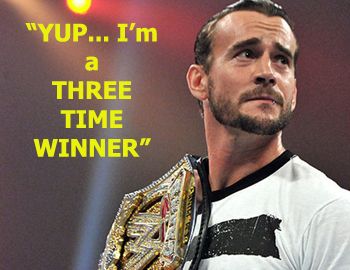 Year Eight Winner: CM Punk
STARTING ON FRIDAY…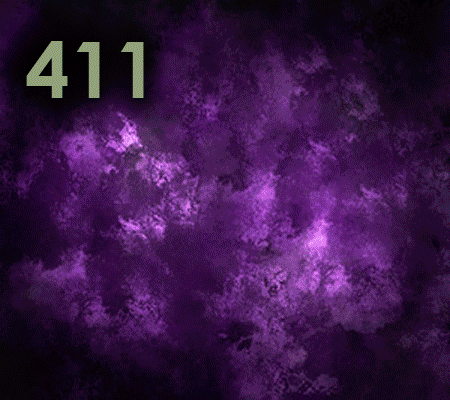 comments powered by