SPOTLIGHTS
The 8-Ball 3.10.14: Top 8 Problems With WrestleMania 30
Posted by Mike Hammerlock on 03.10.2014

From a lack of interest in Batista vs. Randy Orton and fan fatigue over John Cena to Cody Rhodes lacking direction, a lack of tag teams and more, 411's Mike Hammerlock counts down the top problems heading toward WrestleMania 30!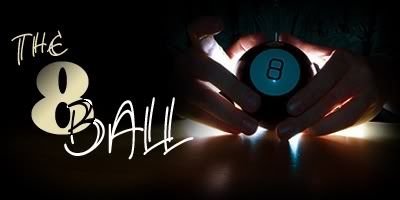 The WWE really is a study in extremes. On one hand it has debuted the WWE Network, which is a forward-thinking, brilliant move. They're using some live events like NXT Arrival and this past week's Main Event to iron out the bugs, but the amount of content at your fingertips is staggering. I've stumbled across two people this past week watching the WWE Network on their phones while killing time waiting for/riding a train. It's going to become the mobile network of choice for a whole chunk of people who are sick of cat videos. It has all the ingredients needed to become the pervasive blockbuster the folks in Stamford hope it can be. Thanks to the WWE Network, we are all but guaranteed Wrestlemania XXX will be the most-watched Wrestlemania in history. That's where the other extreme comes in. This may be the most conservatively booked, least compelling Wrestlemania card in history. It's a card almost completely devoid of "wow" factor.

Last month I predicted the outcome of every match at Elimination Chamber, not because I'm super smart (because I'm not), but because I was super cynical. I picked the most obvious outcomes based on the most obvious build to Wrestlemania. I assumed no apple carts would be upset in the making of that pay-per-view and that's how it went down. I want to emphasize my point here is that the WWE is tossing creative softballs at us. Since then we've gotten a lukewarm Road to Wrestlemania.

The most promising match is Undertaker vs. Brock Lesnar, but it's not a terribly surprising pairing. Lesnar was the odds-on choice to try his hand at the Streak. The rationale for it is still murky despite Paul Heyman's excellent promo last Monday. Brock and Heyman feuded bitterly with CM Punk last year and now this match is Heyman's way of getting revenge for Punk's loss to Undertaker at WM29? Brock and Heyman came back supposedly because of the unified title, but now they're all right with putting that on the backburner? Undertaker wants to get his losses back from 2002? Under the covers, that last one may be driving this bus, though they can spin it as Undertaker views Lesnar as his greatest challenge, the obstacle he must (and will) overcome. Maybe it's because I don't believe for a second the outcome is in doubt that I'm only meh about a match between two performers almost sure to deliver a good match. Anyway, that's the best match on the current card and, despite my misgivings about it, it didn't make my list of the top 8 problems the WWE has leading up to Wrestlemania. Neither did the apparent lack of CM Punk, which, for a Punk mark like me, normally would rank high. Can't even be bothered about that right now. Too many problems with what we're going to see to fret over what we might not see.

To put this in perspective, here's a list of WWE pay-per-view matches during the past year I think had better builds or offered more compelling matchups than anything on this moment's nominal WM30 card (in chronological order): Lesnar-HHH, Cena-Ryback, Shield-Hell No (Extreme Rules); Ziggler-Del Rio, Punk-Jericho, Shield-Team RKNo, Cena-Ryback, AJ-Kaitlyn (Payback); both MITB matches, Cena-Henry, Ziggler-Del Rio (Money in the Bank); Bryan-Cena, Punk-Lesnar, Del Rio-Christian (SummerSlam); Bryan-Orton (Night of Champions); Rhodes Brothers-Shield (Battleground); Bryan-Orton, Rhodes Brothers-Shield-Usos, Punk-Ryback (Hell in a Cell); Shield/Real Americans-Rhodes Brothers/Usos/Mysterio, Punk/Bryan-Wyatts (Survivor Series); Orton-Cena, four-way tag match (TLC); Royal Rumble match, Bryan-Wyatt (Royal Rumble); Wyatts-Shield, Elimination Chamber match (Elimination Chamber). If I had to compare this Wrestlemania card to another WWE PPV during the past year, it would be Night of Champions. Everyone's there, but it feels kind of forced. Thank goodness it's now a whole lot less expensive to watch it, otherwise I shudder to think how low the buy rate on this one would be.

With all of that said, the Magic 8-Ball this week is working overtime to identify the top problems the WWE currently has as it builds towards Wrestlemania. Hopefully the E fixes a few of these along the way, because right now it feels like we're on autopilot to a destination that no one much wants to go.




8. Rhodes brothers drifting aimlessly



I don't know how this happened. Cody and Goldust were a revelation in late 2013. They flat out stole three consecutive pay-per-views (Battleground, Hell in a Cell, Survivor Series). Week in, week out they delivered on Raw and Smackdown. They're great in the ring, they cut solid promos, fans legitimately like them. Given the simplest of story frameworks, they got over big and dragged the entire WWE tag division with them. And since 2014 hit, they have been all but forgotten. Two white-hot properties with an illustrious lineage and WWE Creative has nothing for them. Baffling. I never was a fan of the brother vs. brother idea for Wrestlemania, but we're quickly reaching the point where it looks like neither one of these two will be in Wrestlemania. Literally, that seemed unthinkable two months ago. Unless they have some totally excellent and completely surprising plan to hotshot Cody into main event status and Goldust into a dynamite new tag team, then the opportunity missed with the Rhodes boys borders on the tragic.




7. No booking for the Intercontinental and U.S. titles



This has been a perpetual problem, but it's worse now that the WWE and World Heavyweight Championship belts have been unified. It touches upon the same problem the Rhodes brothers are facing. Somehow the WWE is capable of paying various talents lots of money, putting belts around their waists and then completely forgetting about them. Big E has been an increasingly forgotten man since he won the IC title. Dean Ambrose has been front and center during his entire U.S. title run, but he rarely goes slumming in defense of the belt (because the company clearly doesn't care about it). WWE Creative hasn't even bothered to build a pack of contenders for these belts. Oh, we know who the contenders are: the guys who absolutely aren't after the WWE title and who seemingly have no other direction (hello Kofi). Big E needs a legit feud to sink his teeth into and to establish himself with the fans. It looked like he might get one with Sandow, but it fizzled. It looked like he might get one with Swagger, but it's taken a back seat to division between the Real Americans. Right now, they're the story and Big E is a prop. Winning the company's secondary title shouldn't be where your career goes to die.




6. Lack of new tag teams



We are officially in tag team breakup season. The Prime Time Players and Tons of Funk have split to get on with their futures as NXT enhancement talent. The Real Americans and Shield are on the brink of collapse. You've got to assume the Rhodeses will split when/if they escape their current holding pattern. The New Age Outlaws surely are about to ease back into semi-retirement. The E might string out most of this so that we get a four-way tag match at Wrestlemania, but what the division needs is some new teams to stir the pot. The Usos were the main team building toward getting over the top and now they're at the top. The one contender that makes sense for them is Harper and Rowan. That could be a very cool match. Given enough time and more than a two-week build, it could even steal the show (especially with the current state of the show). However, the tag division as a whole is in danger of falling back to its pre-2013 afterthought status. Wrestlemania should be the showcase for how excellent the tag division has become. There should be something new and exciting for us to sink our teeth into, something we haven't seen. Instead it looks like it might be a case of throwing together a tag match just to have a tag match.




5. Cesaro too hot for a Swagger match



Cesaro had a lot of respect heading into 2014, but during the past two months he has become the hardest man in the business. Cesaro-Bryan, Cesaro-Cena, Cesaro-Zayn, Cesaro-Orton and Cesaro-Ziggler have been on the short list of 2014's best matches so far. The once and future Claudio Castagnoli (because that's his name) has blown up. The twist in this otherwise feel-good story is he and his Real American teammate Jack Swagger are having a pissing contest, one-upping each other in tag matches and getting the other guy DQed in singles matches against Big E. That stuff is fine when you're spinning off both guys into contention for the Intercontinental title. Problem is, Cesaro has made it clear he's a main event player right now. I've got nothing against Jack Swagger. In fact, I think he's been criminally underused during his career. He's got size, mobility and actual technique (the man understands leverage), but he's a second tier guy at this point in time. The iron is hot for Cesaro, and the audience too. The man deserves a Wrestlemania breakout. Have him perform feats of strength against the Big Show (Cesaro swinging Show would win GIF of the Year). They could even put him in the title match. He's that good. Some sort of Swagger match, possibly with Big E for the IC title, might have been the plan, but it's time to call an audible. Have Swagger win the IC belt and then Cesaro can one-up him with the WWE title. Now that's a better plan.




4. Daniel Bryan vs. HHH feels like bait and switch



Just because you have a storyline doesn't make it a good one. I'll go a step farther, just because you can pick your way through past events and cobble together something that sounds like a storyline, that doesn't make it a storyline. Maybe Daniel Bryan is on some long-term story arc that's planned out for a monster payoff at SummerSlam or Wrestlemania 31. I call partial bullshit on that notion because the only thing set in stone in the wrestling business is that plans will change. If there's a long-term plan for Bryan the real meat of it is they'd nominally like the payoff at some future event and that they think the current teased-out frustration angle is working great in terms of jacking up the audience, so lather-rinse-repeat.

In the meantime, it looks like we're building toward Bryan-HHH. You can't say they haven't been planting the seeds for this: B+ player, numerous screw jobs, HHH doesn't take off his suit to face guys like Daniel Bryan. Yet what exactly is the fruit they think this is going to bear? You can kind of feel the hesitation in the audience to bust out the YES! chant when Bryan demands he be fed Triple H. The Authority's main desire has been to keep the belt away from Daniel Bryan, so if Bryan-HHH happens at Mania, then the Authority already wins. At best a Bryan win would bruise HHH's ego, though HHH has lost plenty of big matches and his ego seems fine. Beyond that, a Bryan win changes nothing. Trips and Steph aren't any more likely to give the goat-faced boy a fair shake if he wins at Wrestlemania. If anything, it would make them double down on trying to screw him.

Seemingly the only way out of that morass is to get Vince on his side, to which I say "Yecch." If Vince is the answer, you need to change the question. Just because we can identify it as a story doesn't provide a blanket excuse for it being the wrong story. I've lodged this complaint about numerous TNA stories during the past year and it applies to what is arguably the major story in the WWE at the moment. Bryan-HHH isn't the match fans have been fervently shouting "Yes!" to see. P.S. I don't say this as a HHHater. I like the guy and generally look forward to his matches. This one just doesn't add up.




3. Cena fatigue



Mr. WWE has had himself a decade of dominance. John Cena has been on a run for the ages. Much as many people (like me) despise his booking, we can't say Cena has failed in his role as face of the company. He even puts on a steady stream of good-to-great wrestling matches these days. Cena-Cesaro and Cena-Sandow blew the doors off earlier this year and if you had watched Cena-Orton at the Royal Rumble with the sound turned off you might have thought that was a mildly awesome affair. The complication there is we all saw it with the sound turned on. Cena's getting the wrong reactions. The energy is draining from the dueling chants. They're cranking up the volume on his entrances because the crowd isn't making the noise it used to for him. The apathy is audible. It's not pro-Cena or anti-Cena, it's enough with the Cena.

If they don't plan to turn him (and I assume they don't), then we need a break. If they do plan to turn him, then they're on the right track because Bray Wyatt will be the overwhelming favorite with the crowd at Wrestlemania and that can feed into an eventual turn. Obviously Cena's not taking break during Wrestlemania. The cash cow needs to trot around the show pen to get the prize money. Yet surely you've noticed less electricity so far in the Bray-Cena build than for last month's Wyatts-Shield build. This is not awesome. It's not terrible, but we're not champing at the bit for it. Cena deserves some blame here. He seems to be going through the motions when it comes to the promotion of this match. The game plan remains the same as Wyatts-Shield: long tease, sporadic violence, no real conflict until the big match at Wrestlemania. I'm not buying the knee injury. Who refuses an MRI on a busted knee? Maybe Cena's carrying a knock the way wrestlers are almost always carrying a knock. Maybe he even needs surgery after Wrestlemania. Yet the knee is being sold to play up the notion that Cena is highly vulnerable. However, the far greater sign he's vulnerable is Cena's in what looks to be the #4 match at Wrestlemania. That's a huge drop for the chosen one.




2. Shield not involved in main event picture



Think back over the past year about the best stuff WWE put in front of us. Likely you've got pictures of the Shield dancing in your head. The immensity of their past year, really their past 18 months, cannot be overstated. If you want to see the future of the WWE, look no farther than the Shield. Each of those guys is going to be a multiple-time WWE champ. Unfortunately, for the purposes of this Wrestlemania, it looks like the future may not be now. We're getting some sort of Shield breakup story at the moment. It's inevitable at some point, but in story terms that's denouement, not climax. Wrestlemania should be where the Shield, either as individuals or as a collective, have the biggest stakes of their career on the line. Why aren't they going to war against the Authority? That's the kind of thing that puts you in the history books next to the Freebirds and DX.

Maybe this two-week hiccup was what it should have been - the Shield sorting out its problems before it takes the next step. However, if it's leading to Reigns vs. Rollins vs. Ambrose in a curtain jerker with possibly the U.S. title on the line, then they're being woefully underused. I don't care if they fight over the belt Ambrose doesn't bother to wear around his waist 95% of the time. I don't want to see a main event faction turned into a newly-minted pile of midcarders. They threw out the standard playbook on the Shield and they shouldn't revert to it now. "But this is the way we always do it." WRONG. Do it the way you never do it. Save the squabbles for later. Right now the Shield should be looking to grab Wrestlemania by the throat. The bigger the match(es), the better.




1. No one wants to see Randy Orton vs. Batista



They can't do this, right? I mean, no way can they invite the guaranteed mutiny that will occur if they have Orton and Batista wrestle for the WWE title in front of 70,000 pissed off fans. It doesn't matter where they put it on the card, the hate will find it. To WWE's credit, Orton has been built as a champ that fans desperately want to see lose. I think he's been booked too soft, which will make it seem like less of an accomplishment when someone does beat him, but that stadium surely wants to see him drop the belt. The only problem is Batista may even be more unpopular than Orton. Again, credit for the full heel turn on Batista. Don't know if it was planned or if they shifted gears, but it's the correct move. Big Dave, however, brings the added complication that he's almost completely encrusted in ring rust. He gets gassed walking down to the ring and his moves lack snap. His power moves look like a real threat to hurt someone. I'm not talking controlled kayfabe hurt, I'm talking uncontrolled actual hurt.

Either someone else has to jump into this match or one of these two has to be subbed out. Without that, the mere existence of this match could turn the crowd for the entire Wrestlemania broadcast. The first choice would be to have Daniel Bryan in the match. If they want to add HHH as well, that's fine too. D-Bry vs. Evolution with the WWE belt on the line feels like a Wrestlemania-worthy main event. So if that's the plan (or anything else that gives the American Dragon a title shot), high fives to WWE Creative. It would nip two of the current biggest Wrestlemania problems in the bud. If the Shield (namely Mr. Reigns) or Cesaro gets inserted into the mix here, it would have the same effect and we could rejoice about that as well. There's always the increasingly unlikely chance that CM Punk could be air-dropped into this match as well (which would get zero complaints from me). Whoever it is, the WWE Universe eagerly awaits someone it can root for to get into this match.

Normally that person would already be in there. The fact that he isn't might be directly related to the WWE Network launch. In the past the WWE had to sell Wrestlemania to a pay-per-view audience. Now it's selling $9.99 per month network subscriptions. It can afford to keep more in the pocket until we get closer to the actual date. Hopefully that's what we're seeing with the Wrestlemania XXX build. If they drop some bombshells on us in the coming weeks, then yay for us, because this Wrestlemania needs some bombshells. It would be nice if this doesn't turn out to be an overly orchestrated, uneventful build leading to a card with a B- ceiling.

I take requests.. The purpose of this column is to look forward. What could be? What should be? What is and what should never be? What would make more sense? If there's someone or something you think should be given the 8-Ball treatment, mention it in the comments section. I might pick it up for future weeks.
comments powered by