SPOTLIGHTS
Wrestling's 4Rs 3.10.14: WWE Smackdown & TNA Impact Reviewed
Posted by Daniel Clark on 03.10.2014

Kane and Batista battled Daniel Bryan and Big Show, TNA built to the Lockdown PPV and more! Wrestling's 4Rs breaks down the Right, the wRong and the Ridiculous of WWE Smackdown & TNA Impact


How the 4Rs of wRestling Work!
Here is a quick explanation of the 4R's. The column will run TWO times a week. We will group our feelings on the shows in various categories: The Right, the wRong and the Ridiculous. The Right is stuff that worked very well: a great promo, a great match and so on. PuRgatoRy is a section between the right and wrong. It shows equal traits from both sides that cannot be ignored and needs discussed. It is not a bad place per say, as things can get remedied or go the wrong way the very next week. The wRong is what it sounds like: bad matches, bad or boring promos and so on. The Ridiculous is stuff that had no right on TV: Stupid angles and so on. And there is always a possibility of a 5th R, which is as bad as they come. This column is supposed to be analytical, and at the right time very critical of the shows, it was the whole reason it was created. This is not a "mark" column, nor a "smark" column, our goal is to analyze the show from many different fronts, reward the good and call out the bad. We will not apologize for our opinions, they are as they are, whether positive or negative.
---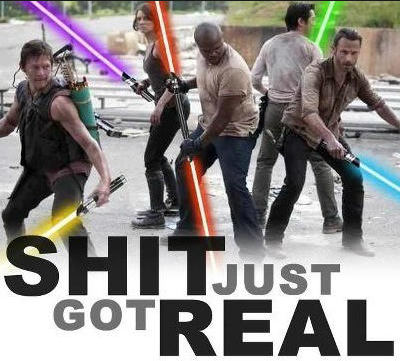 Impact 3.06.14:
By: Irfan Alam
QUICK MATCH RESULTS:
Bobby Roode, Austin Aries and Robbie E defeated Davey Richards, Eddie Edwards and MVP in a 6-man elimination tag match to determine man advantage in Lethal Lockdown, at 15:00 by pinfall (10 minutes + 5 minutes after an hour-long break)

Sam Shaw vs. Eric Young ended in a No Contest at 3:00

Velvet Sky, ODB and Madison Rayne def. Alpha Female, Gail Kim, and Lei'D Tapa by pinfall at 5:00

THE RIGHT:
The 6-man elimination tag for man advantage: The match started from a brawl during the show-opening promo. Robbie E and Eddie Edwards were eliminated very early in the match. MVP soon followed after some good teamwork by the former tag champions Roode and Aries. It was a very fast-paced contest up until this point, but they settled for a more relaxed pace once Davey was the only man left in MVP's team. They started wearing out Richards, and once Richards was able to gather some face momentum, Aries cut him off with many steel chair shots, essentially disqualifying himself, but hurting Davey's arm/shoulder severely in the process, thus sacrificing himself for the greater good of his team. They had to suspend the match at that point as Davey wasn't able to stand and compete after the chair shots. While trainers were tending to Richards, Earl Hebner, realizing the importance of this match, gave him 1 hour to resume the match. So, the match continued between Roode and a partially injured Richards in the main event. We got some good attempts by Richards despite his injured arm, but Roode's crossface was more than enough for him at this stage, resulting in a man advantage for Team Dixie. While I did not like the 1-hour break between the matches when it first occurred, I am more than happy with it now in retrospect. Once Aries had hit Richards with the steel chair, everyone was certain that would lead to Roode winning the match. We would also expect Davey to still show some fight before going down. Having a 1-hour break before that happened made Davey's fight back less impressive than what it would have been had he continued the match only after, say, a single commercial break. However, it was the more realistic choice, and was also a good way to put over the importance of the match even more. Plus, the many backstage shots of Davey actually sold his pain well so that his eventual fight back looked much more satisfying. So, in the end they managed to make both teams look very strong while achieving the desired result of the heel team getting that man advantage. Aries' sacrifice showed that he is ready to be a team player, and that, along with Roode's intensity throughout the night, made the heel team look threatening(despite the BroMans). At the same time, Richards showed some great heart, gained fans' sympathy before the match, and also showed that the face team are ready to go to any lengths for this match. So overall, it was a very good build-up for the Lethal Lockdown match.

The new American Icon: EC3 is furious at Angle sucker punching him last week. He used to look up to Angle before getting into wrestling, but the old saying of "one should never meet their heroes, because they will sucker punch you"(yes, that's a saying, remember it!) held true. He also says that Angle wants to use the steel cage as a weapon, because he is afraid of EC3's leg lock. EC3 says that he has already beaten The Icon Sting, so that after beating Angle, he'll be rightfully called the American Icon. A limping Angle comes out and mocks at EC3's new moniker, calling him an American Asshole. Angle doesn't want to wait till Lockdown, but EC3 bails away as soon as Angle rolls into the ring. But while Angle was leaving the stage, EC3 came back and attacked him from behind. He continued working on the knee with a dropkick and elbow drops, and eventually his leg lock, which had to be broken by he refs. Angle was selling his knee very well. The content of EC3's promo was that of a standard heel promo in this situation. But he managed to inject his brand of comedy into it, which wasn't too excessive, but was still fun to hear/watch. I actually feared that the segment would end once EC3 bailed out, and if that happened, I would have not put this into the Right category. But fortunately, EC3 came back to work on his knees. As we all know, Angle will not be able to compete on Lockdown, but they had taped these shows before his surgery, and didn't know if he would be able to recover by Lockdown. In that sense, this beat down was a smart decision on the part of the creative, as they can now say that EC3 really injured Angle this time, rendering him unable to compete. Whenever Angle returns, he has an even more heated feud with EC3 ready. And even if Angle would have been ready for Lockdown, this beat down was just good for EC3's character anyway. He will be taken a little more seriously coming out of this feud as he has been booked as someone who can cause major damage if given even a slight chance. I am personally disappointed that Angle/EC3 can't happen at Lockdown, but the stage is set for a more heated match whenever Angle returns.

Gunner/Storm is as intense as it has ever been: The rivalry of Gunner and Storm has been the best one in TNA this year, in my opinion. The video package on Gunner's background from a few weeks ago along with his promo in Scotland really elevated his character. When Storm turned on him, their interaction on the following week was also golden. It was the classic booking of one man's jealousy causing another man's dreams, and both men played their characters really well. Storm has been looking great as a heel, while Gunner is really looking like someone fans can get behind. Both men have been very intense in their interactions, and the same intensity continued in this week's promo. Both Gunner and Storm were great on the mic, and there is absolutely nothing to complain here. Storm got a cheap low blow followed by a sick-looking superkick to end the segment. We learn that the match is now a Last Man Standing Match inside the cage, which should be really awesome given Storm's history of delivering great hardcore matches.

World title showdown: The face-off between Magnus and Joe was the last segment of the night. Before that, Magnus met with Dixie in the back asking her about the strategy for his title match. She told him to just beat Joe on his own, which disappointed him a little. I'm not sure what the point here is of Dixie's subtle disregard of Magnus as of late. Anyway, during the face-off, Magnus ran down his history with Joe, and reiterated his theory of Joe's rage making him vulnerable and weak. He fears Joe due to his capabilities, but his rage will eventually make him walk out as the champion. Joe says that everything Magnus said about his rage is true. He does have a rage problem, which sometimes makes him crazy. The rules of wrestling are not conducive to his brand of violence, but Lockdown will have Joe's rules, and Magnus will not walk out the champion, in fact he will not walk out at all. This leads to a Magnus head butt, but Joe soon recovers and applies the coquina clutch to tap him out as we close the show. This was a pretty basic promo from both guys, nothing too outlandish. Both established their stand for Sunday. Magnus is looking to be the smart guy and manipulate Joe's rage somehow, while Joe is banking on that rage to finish Magnus off. Though Magnus' booking in his matches hasn't been strong, his promos present a different side of him, a side, which looks like a great world champion(unlike when he is wrestling, at which time he really looks like a paper champion). Joe's intensity was clearly evident, and the emphasis on Joe's rules and its character-based implication(on how Joe's rage will not hurt him this time) was done well.


puRgatoRy:
The creepy bastard stuff: There were multiple Samuel Shaw segments tonight. It started with a backstage segment where Shaw said that when Hemme slapped him, it was beautiful. He has a match with EY, but Hemme has left the ringside area due to her fear of Shaw. Anderson replaced Hemme as the guest announcer, which eventually led to Shaw attacking him during the match and making him go unconscious again with his chokehold. The match itself was declared a no contest, and it was just a petty excuse to involve Shaw/Anderson. Shaw later starts looking for Hemme in the back. He is led into the make-up room, where he finds Anderson in a red wig as the two start brawling. Anderson gets the upper hand this time, and warns Shaw to stop messing with Hemme. Shaw was giving his psycho smile in the final shot. The whole idea of Mr. Anderson feuding with Shaw has been ridiculous in my opinion, as it just came out of nowhere, and was never built properly. It is simply a rushed 2-week feud for a PPV that should theoretically have at least 6 weeks of build-up. I really liked Shaw's gradual character development until Anderson started getting involved since last week. Anderson's inclusion isn't looking natural. He doesn't have any history with Christy, and the fact that only he is standing up for her seems a bit random to me. I understand they needed to have these two guys compete at Lockdown, but making that happen this way is just lazy booking. I'm still not putting this into the "wRong" because Shaw is still acting very well, and Anderson is also not performing bad at all, and they deserve some credit. It is the creative's fault for not having come up with a more natural feud for Lockdown.


THE wRong:
The opening promo: The show opened with Roode(with BroMans) saying how things will be done the Roode way after Sunday when he gets that 10% owenership of TNA. Aries comes out and demands his share in the 10%, as he helped Roode only to do what is best for himself. That causes more dissension within the group as Robbie/Jesse also want their piece in the pie, since they believe that they will be the deciding factors at Lockdown. Roode makes it clear that at this moment, their priority/focus should be on winning the match first. Aries tells him not to worry because when he joined his team, he changed the entire game. MVP and The Wolves come down and MVP admits he made a mistake in trusting Aries. He is going to announce the fourth member of his team, but Dixie interrupts before that. She says that the fourth member won't even matter as she has spent the last week in New York securing the victory for her team. TNA means everything to her, and she will stop at nothing to keep control of it. MVP continues with his announcement of the fourth member, which turns out to be Jeff Hardy. Dixie says it can't happen as she has suspended his contract once he walked out of the company. MVP says Hardy will be a part of his team no matter what. Roode comes forward and says it won't matter anyway as he'll be the 10% owner in 3 days, and they all start brawling, leading to the match covered above. This was a classic incoherent segment. It looked like they simply concatenated several different things into one segment just to be able to present them all, without giving any deep thought to any of their implications. Everyone wants their share in the 10% of Roode, but it was never established if Roode was willing to share his 'share'. Then Dixie has some meeting in New York that will get her team the victory, yet a Jeff Hardy appearance can shake her off, despite the fact that her meeting was supposedly done when the fourth guy was still in mystery and could have been anyone(even more threatening than Hardy). Finally, we learn that Hardy is suspended and Dixie won't allow her to come back, yet he is supposedly coming back anyhow. We never got any explanation of that due to Roode interrupting the talk and then starting the brawl. About that interruption, Roode said that the fourth member doesn't matter because he'll own 10% of the company in 3 days. He clearly implied as if he wasn't going to share his 10% with others, yet his teammates who were demanding their shares earlier have nothing to say now, and are willingly helping in the brawl anyway. As I said, it was a classic incoherent segment, and could have been improved on many levels.

Knockouts' match: Nothing to watch here. We have Kim/Rayne for the title at Lockdown (again), and they decided that the best way to build that match is through another match containing all of the knockouts that this company has. Except, not have any significant build-up between the two Lockdown participants themselves, negating any merit that this 6-person tag could have. Instead, we got some developments between Sabin/Sky, which really didn't do anything. Waste of time, which could have been used to build a Lockdown match.


THE Ridiculous:
The title picture inconsistency: They acknowledged BroMans regaining the titles in Japan, but never acknowledged that Seiya Sanada defeated Aries to win the X-Division title. I know that the latter couldn't really be acknowledged as Aries was shown with the X-Division title on this show(and it was taped before the title change happened). But that begs the question: if you can't acknowledge it on TV, why even have a title change? Especially if another title change from the same show is being mentioned. After seeing Aries with the title, I was sure that they would air a backstage interview of Aries later on the show, where he would say how he stole the belt and brought it back to US. But they unfortunately decided to let the inconsistency remain, which I'm finding undefendable now.



The 411:


This was a strong go-home show. All of the 4 main feuds were advanced fairly. Match wise, there wasn't much outside of the 2-part main event, but that was okay(for this and only this week's show), as the main focus was on building Lockdown. The other 4 matches at Lockdown didn't get any hype(I won't consider that knockouts' tag match as build-up for Rayne/Kim), which could have been avoided. They should have at least announced The Great Muta's match and air a video package of his legacy, as his return to the American ring deserves better promotion. But, whatever has been built is looking good, and should be able to make the PPV come across as an important one. So, in that sense, this Impact delivered on its purpose.

Show Rating: 7.4

As a reminder, I will be going by the 411 scale…

0 - 0.9: Torture
1 - 1.9: Extremely Horrendous
2 - 2.9: Very Bad
3 - 3.9: Bad
4 - 4.9: Poor
5 - 5.9: Not So Good
6 - 6.9: Average
7 - 7.9: Good
8 - 8.9:Very Good
9 - 9.9: Amazing
10: Virtually Perfect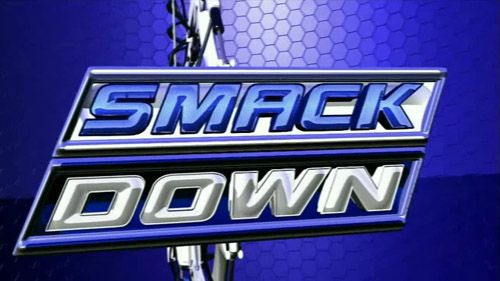 Smackdown 3.07.14
By: Daniel Clark
QUICK MATCH RESULTS:
Christian def. Dolph Ziggler at 9.03 by pinfall

The Usos def. Ryback and Curtis Axel at 4.20 by pinfall

Natalya and Eva Marie def. AJ Lee and Tamina at 3.58 by submission

Sheamus def. Alberto Del Rio at 7.28 by pinfall

Daniel Bryan and the Big Show def. Batista and Kane at 10.44 by pinfall


THE RIGHT:
Christian vs. Dolph Ziggler: We seem to be heading towards Christian/Sheamus and Ziggler/Del Rio at WrestleMania, although given that we have seen both of these matches on numerous occasions, a stipulation is probably going to be required for that. This was a pretty decent match to start the show and Christian with his cockiness and smarminess as a heel seems to be enjoying this spell of his career as it works to be his last real run towards the main event. Decent match, which ends when Alberto Del Rio, who was fairly anonymous on commentary during the match, gets on the announce table and starts to talk, which distracts Ziggler enough to allow Christian to hit the Killswitch and get a much needed win, as he has suffered a few too many losses recently, so this win allows him to justify the attitude that he has. Also doesn't hurt Ziggler too much either as he has an excuse for the loss. Post match, Christian gets interviewed by Renee Young, but before it can happen, Sheamus comes out, they brawl, and Christian runs away. Keeps the feud alive and means that Sheamus still hasn't got his revenge on Christian for the attack on Monday. Also really liked Christian telling the crowd to shut up so that he can hear the question that Renee was asking properly as it is exactly the kind of thing that a heel should be doing. Christian/Sheamus and Ziggler/Del Rio look like it could be happening at WrestleMania – both will be good matches, but need something to them to freshen them up – either a gimmick or something riding on the match, but a good start to the show as it advances the feuds and gave us a good match. (this and the Batista/Bryan promo was switched around again, but unlike last week, it had no impact on the enjoyment of the show)

Batista and Daniel Bryan promo: Batista may not yet be on his game inside the ring, but with a microphone in his hand, he is justifying his spot in the main event. He gives Ziggler some faint praise for what happened last week, but states he destroyed him, just like he said he would. And that is a theme that has been throughout Batista's return; everything that he said he would do, he has done, which means that although he is arrogant, he is a bit of asshole, and doesn't seem to show much respect to the other wrestlers, he can back it up because he is doing what he says he will. Just a simple little things like lounging on the ring ropes when Daniel Bryan is speaking and getting upset with Bryan and trying to start a brawl with him when he insulting his attire rather than his personality are the kind of touches that make Batista a believable heel, because you could just imagine that he is exactly like that. He knows that he can beat everyone up, but just has enough vulnerability about him by not necessarily winning the in-ring brawls with his opponents. Kane and then the Big Show come out to set up the tag team match, which I assume will main event the show. Bryan looks to be heading to WrestleMania against both HHH and Batista/Orton at the moment.


The Usos vs. Rybaxel: Pretty much what you would expect and want from this match. The Usos are the new tag team champions and are riding some momentum at the moment. Ryback and Curtis Axel are not really in contention to be anywhere near the title scene at the moment, but they remain a viable threat and are a team that you need to beat. And that is exactly what happened here. The Usos get the clean win and continue to look like the best team in the division, and the match itself was reasonably decent for the time it got. Nothing particularly exciting about this segment, but it didn't need to be to achieve its end goal; the champs get another win and look good doing it.

Wyatt Promo: Nothing jaw dropping by the Wyatt Family, but their brief promo on John Cena did the job that it was supposed to do. He explained why he was attacking John Cena, why he had a problem with him, and what he was going to do about it (in this instance, he wasn't going to save him but just destroy him). Explained perfectly the reasoning behind the feud and it is something that makes perfect sense when looking at the respective characters and gimmicks of Cena and the Wyatt Family.


puRgatoRy:
Divas Tag: The story that they were trying to tell here was absolutely fine. Eva Marie as the newcomer in the ring who is learning puts up a decent effort, before tagging in Natalya who has the experience and gets the win in the end. The only issue is I'm not sure that the fans care enough about Eva Marie or find her likeable enough to actually want to get behind her, and although there were Eva chants, I'm not 100% convinced they weren't added in afterwards. The other potential problem is quite where the diva's division is heading for at WrestleMania. It looked as if they were doing a HBK/Diesel storyline with AJ and Tamina, but that seems to have dropped. And while Natalya is a viable contender, it feels like re-treading over old ground and not really a WrestleMania title match. That said, this match was actually a lot better than I was expecting it to be and was a decent addition to the show.

The Shield Summit: The Shield are clearly on course to be breaking up fairly soon as the tension between them is going to explode properly sooner rather than later and the fix that the summit gave is a bit like a band-aid in that it just covering up the wounds and the cracks between them rather than actually fixing the issue at hand. That said, something about this promo just didn't really connect with me and for the first time in a long time, I came away from a Shield promo not being overly impressed with them. I don't know whether it is something about their style that works better in a backstage environment than in the ring, or whether this didn't quite hit the heights that it could have, but the overall segment just seemed a little off and flat, and didn't quite get the reaction that it was expected to get from the crowd. Partly perhaps this was due to expectation that the Shield are going to break up soon and so there isn't the investment in seeing them still on the same page, but this just was not quite as good as it should have been.

Sheamus vs. Alberto Del Rio: A reasonable match, but it sort of felt like a shortened version of what we have seen in the past from the two of them, and it was a lite-version of their ppv matches. Match itself was fine, with Del Rio doing what he does and targeting the injured shoulder, Sheamus showing his toughness and his fighting spirit by refusing to tag out to the cross-armbreaker, and then hitting the Brogue Kick for the win. That said, given that Sheamus is feuding his Christian, and the way that Christian has been acting as of late, I would have expected Christian to try and attack Sheamus after the match, while Ziggler didn't try to get any payback for his loss earlier in the show, so a little bit of lack of build or hinting towards the next step in those feuds.

Rusev and Lana: Rusev still looks impressive and a physical presence, but the time has to come soon for him to do something. Debuting him in WrestleMania season still seems a strange move as there isn't the space on the show for him to be shown off, but the longer they wait for him to actually debut, the less likely it is that people will remember he looked impressive at the Royal Rumble.

Kane/Batista vs. Bryan/Big Show: For the second week in a row, the main event of Smackdown just fell a little bit flat and never truly got going, and the crowd were into the Big Show beating up Batista, but not a lot else until the end of the match. Batista and Kane both have their uses in the company, but at the moment, neither are at the top of their game inside the ring and it showed in this match. Big Show helps Bryan get the win with the K.O. punch and Bryan's victory continues to put him in opposition to the authority, but this ending just felt a little off, with Bryan not actually getting the win by himself. Furthermore, the show ended a bit abruptly almost, with Batista having seemingly disappeared completely. An okay ending with another win for Bryan, but nothing that truly does too much in convincing the authority of his case; in fact, it may even harm it.


THE wRong:
NOTHING


THE RIDICULOUS:
NOTHING



The 411:


A show of two halves. The first hour was very good, the second, less so, and the show gradually declined in quality throughout, without anything really being bad, but just average and a bit forgettable.

Christian against Dolph Ziggler was a good match to start the show and was back to the level of the matches that Smackdown was seeing throughout the first six weeks of 2014, and it managed to advance the various feuds between Christian and Sheamus and Ziggler and Alberto Del Rio and continue to give them reasons for the feuds to continue, although it is still slightly unsure as to quite how this all ends up at WrestleMania.
And the Batista and Daniel Bryan promo was impressive as well with both men playing their parts to a tee, with Batista as the arrogant asshole who thinks he is better than everyone else (and often proves that he is), with Bryan being the likeable underdog, and it continues to suggest that Bryan is actually going to be in the title picture at WrestleMania as well as feuding and facing HHH, and the story that should be told here is Bryan beating HHH to get a shot at the title, and then coming away with the title as well with him beating Batista and Randy Orton, as that is exactly what the fans want as is probably the only ending that they will accept. The promo had some nice touches that you can believe as well, with Batista taking offence to Bryan criticizing his attire, and that is what set him off to try and attack him.

The tag team match at the end of the show wasn't quite as good though, with it having a very sluggish pace and not really adding too much to the show, and the ending just looked a little bit out of place with Batista just disappearing at the end it seemed, and with Bryan needing an assist from the Big Show to get the win, it doesn't exactly help his cause to prove to the Authority that he is not a B+ player given that he didn't win the match by himself.

The Usos victory over Ryback and Curtis Axel was good as well, as the Tag Champs continue their momentum and prove that at the moment, they are the dominant team in the tag team division.

The second half of the show dropped in quality, with the Shield Summit not quite hitting the heights that it should have done, but also not quite getting the reaction from the crowd that they might have expected, but it does seem to confirm that the Shield are breaking up and are going to be involved in a triple threat at WrestleMania.

Sheamus and Del Rio put on a decent match, but it felt like an abridged version of something that they had done in the past, and with neither Christian or Ziggler getting involved to further their feuds, it just was there and is nothing that really helps or hinders either man and will be forgotten about by Monday.

The show started well, but faded as the two hours went on. For the first six weeks of 2014, Smackdown was probably the best wrestling show on TV, with storylines being advanced and there being at least one, if not two or three really high quality matches on the show. However, in the last couple of weeks, the match quality has dropped significantly and there hasn't been enough development in other areas to cover and make up for this.
Smackdown this week was a decent show but no more than that and nothing that actually happened on this show is really likely to have any major impact upon the storylines, as the Shield getting back together briefly will be featured at some stage on Raw, while nothing else that happened majorly added anything new to a feud.
An okay episode of Smackdown, but it is not one that will really be remembered for too long.

Show Rating: 6.7

As a reminder, I will be going by the 411 scale…

0 - 0.9: Torture
1 - 1.9: Extremely Horrendous
2 - 2.9: Very Bad
3 - 3.9: Bad
4 - 4.9: Poor
5 - 5.9: Not So Good
6 - 6.9: Average
7 - 7.9: Good
8 - 8.9:Very Good
9 - 9.9: Amazing
10: Virtually Perfect

Have you checked out the Csonka Podcasting Network? If you haven't, you should We run anywhere from 15-20 shows a month, discussing pro wrestling, the world of MMA, the NBA, general sports, popular TV series of the past, bad movies, battle rap, interviews, MMA & Wrestling conference calls and more! Around 10 different personalities take part in the various shows, which all have a different feel; so you'll likely find something you like. All of the broadcasts are free, so go ahead and give a show a try and share the link with your friends on the Twitter Machine and other social media outlets! Running since May of 2011, there are currently over 500 shows in the archive for you to listen to.






The 868th edition is over…


Nikki
http://www.twitter.com/411wrestling
http://www.twitter.com/411moviestv
http://www.twitter.com/411music
http://www.twitter.com/411games
http://www.twitter.com/411mma
comments powered by