SPOTLIGHTS
411's Wrestler of the Week 3.11.14: Year Nine, Week 48
Posted by Larry Csonka on 03.11.2014

The Usos won the WWE Tag Team Titles, The Young bucks won the ROH Tag Team Titles, Kazuchika Okada continues to dominate in Japan and more! But who won 411's Wrestler of the Week? Find out inside!




Welcome to YEAR NINE, WEEK 47 of 411's Wrestler of the Week. A quick overview of the rules to kick things off for us as a reminder…

Each writer chooses FIVE wrestlers (although ties and tag teams are allowed) from any promotion and each wrestler gets a point total attached to that ranking. It looks a little like this…

1st - 5
2nd - 4
3rd - 3
4th - 2
5th - 1

Then we tally up the votes and the official 411 Wrestler of the Week is crowned. But wait, there's more! Each week the top SIX vote getters get a points value for their ranking which looks something like this…

1st - 15
2nd – 12
3rd - 9
4th - 6
5th - 3
6th - 1

...and they go towards the 411 Wrestler of the Year award to be announced each year around WrestleMania. This will be posted every Tuesday (the voting week runs Monday through Sunday). Let's see who wins this week…

---



Larry Csonka
1) The Young Bucks
Over the weekend, the Young bucks won the ROH Tag Team Titles. The Bucks, in my opinion, are consistently the best tag team in wrestling, and now the PWG Tag Team Champions, the ROH Tag Team Champions and the IWGP Jr Heavyweight Tag Team Champions.

2) The Usos: The Usos defeated the New Age Outlaws to become the new WWE Tag Team Champions. They are one of my very favorite tag teams, and I was very happy to see them score the victory and finally win the titles.
3) Kazuchika Okada: The IWPG Heavyweight Champion put on another MOTY caliber match with IWPG Jr. Heavyweight Champion Kota Ibushi at the NJPW 42nd anniversary show. Okada consistently delivers, and has been great as the champion.
4) Gunner
5) Daisuke Harada


JUSTIN WATRY
1) Daniel Bryan
Yet another stellar week. Great promo segment with Triple H on Raw. Main events Raw with Batista. Gets to draw in over 1.4 million viewers to watch Main Event against Kane, plus whatever the number was for the WWE Network on Tuesday. Over on Smackdown, same as Raw. Good promo work followed up with a main event match.

2) Bray Wyatt: The Wyatt Family defeated The Shield on Raw in an entertaining six-man battle. Over on Smackdown, Bray kept up the solid work outside of the work delivering a strong promo. One step closer to face John Cena (the number one star in WWE the past decade) at the biggest event of the year!
3) MVP: Oh, I love MVP! Thank you. Thank you. Thank you. He is the man to finally rid us of Dixie Carter - the worst pro wrestling character in years. By a long shot. Not even close. Per the TNA Lockdown stipulations, Dixie should either be OFF television for good or less and less going forward. They were real careful when explaining what was on the line, so I assume not much will *really* change. For my sake and the sake of going all the way with the Lockdown stipulations, for now - I will celebrate the fact that technically MVP got rid of Dixie.
4) Jimmy Uso
5) Jey Uso


Ryan Byers
1) Kazuchika Okada
Your reigning IWGP Heavyweight Champion, Kazuchika Okada, main evented New Japan Pro Wrestling's 42nd anniversary show this week and, as has been tradition over the last couple of years, heavyweight champ Okada took on the IWGP Jr. Heavyweight Champion in the anniversary show main event, who in this case is Kota Ibushi. Okada came out on top, which is to be expected in a heavyweight/junior clash, but what I didn't expect was just how bloody awesome the whole thing would be. Don't get me wrong, I figured it would be a great match, but it surpassed even my expectations, proving once again that Okada is a phenomenal champion in his own right as opposed to somebody who needs Hiroshi Tanahashi to carry the load for him.

2) Ricochet: After his surprising Open the Dream Gate Title win last week, Ricochet made his first successful defense of the championship by pinning fellow American wrestler Uhaa Nation in the first all-gaijin match for the belt.
3) Daisuke Harada: This is a bit of personal bias seeping through, as I was a fan of Harada going back to Osaka Pro several years ago, so I'm happy to see him win a "big league" championship, as he took home the GHC Jr. Heavyweight Title in NOAH this week.
4) Jey Uso
5) Jimmy Uso


Obi Justice
1) The Usos
Finally won the tag team titles. Good job on those guys.

2) Gunner: Seems to be moving steadily up the ladder with a big win over James Storm.
3) Young Bucks: Always been one of my favorite teams and just took the ROH World Tag Team titles for the first time.
4) Daniel Bryan
5) Kazuchika Okada


Mike Chin
1) Daniel Bryan
Bryan finds himself of the interesting spot of feuding with Triple H, but taking on the number one contender to the WWE Championship at a TV placeholder. I make no claims to knowing where the big picture of Bryan's WWE career is headed, but in the short-term, his program with Triple H is being treated like a big deal, and I'm still not 100 percent convinced he's not headed for the main event at 'Mania.

2)Batista: Now that The Animal is a clear-cut heel, he has direction. The matches he had opposite Daniel Bryan this week were short and kept both men protected in such a way that I anticipate their preview of PPV main events coming down the road (possibly as soon as Wrestlemania, with Randy Orton along for the ride).
3) Bully Ray: I'm not entirely sure if Bully Ray should be termed a face, heel, tweener, or a wild card coming out of Lockdown, but regardless, his antics in the Lethal Lockdown match made him the most interesting figure coming out of this Sunday's PPV. Whether he becomes involved in the political storyline with MVP and Dixie Carter, or graduates to challenging Magnus in the near future, it looks like Bully Ray is back in the TNA spotlight.
4) Bray Wyatt
5) MVP


Mike Hammerlock
1) The Usos
The brothers Fatu have been kicking around the WWE tag team ranks for nearly four years. Prior to last week they had to be at the top of the list for teams that had lost the most WWE/F tag title matches without ever winning one. Top of my head, maybe the Killer Bees would be near them. While it didn't get an epic build or an epic match (the New Age Outlaws don't really have epic in them), the Usos getting the belts represents the culmination of a long and difficult journey. Major props to them for consistently upping their game and slogging it out. Also impressed with the Young Bucks picking up their third belt, which is why I listed them lower down the list.

2) Gunner: Semi-busy week for smaller and overseas promotions. TNA put together a middling effort with Lockdown, which is a major improvement over their past year of pay-per-views/big shows. I was tempted to pick Vince Russo on this week's list, because the unseen hand of Vince Russo was all over some of the booking. However, Gunner went into the night with a fairly charged and coherent feud with James Storm and they put on the best match of the night. It's a major step in Gunner's career. Saw the Okada-Ibushi match and thought it was no better than all right. As a pure outside observer with no investment in the storyline, it did not have anywhere near the wow factor of some of the Okada-Tanahashi matches from last year. It looked like the match was designed to shine a light on Ibushi, which it did and that's why I picked him at #5.
3) Christian and Sheamus: This week I wrote a column about the main problems I think the WWE has leading into Wrestlemania. However, Christian and Sheamus are two of the things the E is getting right. They carry big chunks of both Raw and Smackdown each week. They're building a legit feud. Two guys looking to step over the other. That's how you do it. Now they're reeling Dolph Ziggler and Alberto Del Rio into their web of violence and intrigue. The work they're doing deserves a Wrestlemania match with some real teeth in it - either an innovative match or a title shot.
4) The Young Bucks
5) Kota Ibushi


Jeremy Thomas
1) The Usos
The Usos won the tag team titles, capping off a surprising (but welcome) rise to prominence long after I'd figured that WWE had essentially written them off. They've been building for some time now and it's nice to see them get their due.

2) MVP: His team defeated Team Dixie at Lockdown, giving him control of wrestling operations in TNA.
3) Daniel Bryan: Continues to get pushed hard via his feud with Triple H and the Authority heading into WrestleMania.
4) Magnus
5) Kazuchika Okada


Paul LaPointe
1) The Young Bucks
Now are the proud owners of three indy and or international tag team championship titles after winning the ROH straps this past week. Pretty impressive indeed and with TNA's new direction aiming at promoting younger talent I think it may now be sooner then later that the brass wisen up and give them a proper run the 2nd time around. But given how ROH is stingy about sharing talent nowadays that may just be a pipedream whereas if the Wolves are too small and indy for the E then the Bucks have a snowball chance in hell of getting a chance to shine on the big stage. So TNA is the only option left for the non-hardcore guys to really understand how far they have truly come which I would love to see. Heck, Lashley has been given a 2nd chance, so why not.

2) The Uso's: Finally getting over that dreaded tag team hump after all these years. Glad they are finally getting a run and it only took a matter of every tag team breaking up for them to do it. Haha. I kid, I kid. Bring on the Rybaxel feud!
3) MVP: The proud papa of being the director of operations from this time forward.
4) Ricochet
5) Adam Rose (NXT)


Daniel Wilcox
1) The Usos
If the Shield hadn't been so damn awesome in 2013, I imagine the Usos would have got the tag straps months ago, but they finally got their big win by beating the New Age Outlaws on Raw last week to become the new WWE Tag Team Champions.

2) Daniel Bryan: Is still the focal point of the company as we head into WrestleMania. He got plenty of screen time this week, winning the main events on three shows and going face to face with Triple H on Raw.
3) Bully Ray: The outcome of Lethal Lockdown likely won't matter in the long run, but it was Bully Ray who was the talking point when the show went off the air.
4) Magnus
5) The Young Bucks


Steve "The Living Legend" Cook
1) The Usos
My 1 & 2 this week are tag teams that broke through the glass ceiling and finally won some titles that they'd been chasing for quite some time. How did I decide who got the top slot? WWE is a bigger company. Jimmy & Jey Uso have been on a roll for quite some time and finally got the straps from the New Age Outlaws. Well deserved.

2) The Young Bucks: Nick & Matt Jackson hold almost every tag team championship in the world that isn't in WWE or TNA, and they added the ROH titles to their collection this weekend.
3) Adam Rose: The entrance this man made into NXT was one of the best things I've ever seen in wrestling. Yes, I am a Rosebud.
4) Kazuchika Okada
5) Ricochet


Greg "The Legend Killer" DeMarco
1) The Usos
Jimmy & Jey are such a deserving team, and I'm glad they're finally the WWE Tag Team Champions. I'm not hopeful for a great WrestleMania match for the duo, in fact I don't even see them defending the titles. This win was a long time coming, yet the timing feels right. They're bonafide stars, and are way over with the audience.

2) Paul Heyman: What better candidate to help minimize the Chicago crowd than the Heyman behind the "Heyman Guy" quote. Heyman played his role with perfection with what might be his best promo work to date. And that's saying a lot!

3) Gunner: No charisma and poor at connecting with the fans. That's what I thought was holding Gunner back in the past. Since his return last year, he's worked to move past that, and he's finally evolved into the superstar TNA needs him to be. The win over James Storm didn't exactly settle the score, but that's what the next few weeks of Impact Wrestling should do. I could easily see another Gunner world title shot in the near future.
4) Daniel Bryan
5) The Young Bucks

---
THE WINNERS~!
Special Mention…Ricochet - 7 Votes


Fifth Place…MVP - 11 Votes


Fourth Place…Kazuchika Okada - 12 Votes


Third Place…Gunner - 13 Votes

Defeated James Storm in the best match at the TNA Lockdown PPV.



Second Place…The Young Bucks & Daniel Bryan - 21 Votes

The Young Bucks won the ROH tag team titled while Daniel Bryan continues to be a focal point of WWE TV.



And 411's Wrestler of the Week is…




















The Usos - 41 Votes

Your NEW WWE Tag Team Champions!




Year-End Standings~!
And here are the standings after week 48…

1. Daniel Bryan - 250pts.

2. Roman Reigns - 148pts

3. Randy Orton - 145pts

4. AJ Styles - 90pts.

5. Seth Rollins - 87pts

6. Dean Ambrose - 77pts.

7. CM Punk - 74pts.

8. John Cena - 73pts.
8. Cody Rhodes - 73pts.

10. Bray Wyatt - 72pts.


Kazuchika Okada – 60pts.

Brock Lesnar - 51pts

Cesaro - 45pts.
Christian - 45pts.

Magnus - 44pts

Goldust - 43pts

Jimmy Uso - 42pts.
Jey Uso - 42pts.
Big E. Langston - 42pts.

Chris Sabin - 39pts.

Bobby Roode - 34pts

Matt Jackson – 33pts.
Nick Jackson – 33pts.
Prince Devitt - 33pts
Curtis Axel - 33pts.

Luke Harper - 32pts.

Hiroshi Tanahashi- 31pts.

Ryback - 30pts

Erick Rowan - 29pts.

Kurt Angle - 28pts.

Mark Henry - 27pts.

Austin Aries - 25pts.
Ricochet - 25pts

Bully Ray - 24pts.

Samoa Joe - 22pts.

Tamohiro Ishii - 21pts.
Manik - 21pts.

Tetsuya Naito - 18pts.
Sami Zayn - 18pts.
Gunner - 18pts.

AJ Lee - 17pts.
Alberto Del Rio - 17pts.

Kofi Kingston - 16pts.
Damien Sandow - 16pts.
Adam Cole – 16pts.

Big Show - 15pts.
Dolph Ziggler - 15pts.
Kenta Kobashi - 15pts.
KENTA - 15pts.

Yuji Nagata - 12pts.
Karl Anderson- 12pts.
Sin Cara II - 12pts.
Jake Roberts - 12pts.
Masato Yoshino - 12pts.
Jeff Hardy - 12pts.
Michael Elgin – 12pts.
Kyle O'Reilly – 12pts.
Billy Gunn - 12pts.
Adrian Neville - 12pts.

Road Dogg - 10pts.
James Raideen - 10pts
Johnny Gargano – 10pts.
Batista - 10pts.

Rob Conway – 9pts.
Rampage Jackson - 9pts.
Mr. Anderson - 9pts.
Abyss - 9pts.
Wade Barrett - 9pts.
The Undertaker - 9pts
YAMATO - 9pts.
Jun Akiyama - 9pts.
EITA- 9pts.
T-Hawk - 9pts.
Harlem Bravado – 9pts.
Lancelot Bravado – 9pts.
Shingo Takagi - 9pts.
Doc Gallows - 7pts.
Seiya Sanada - 9pts.

Ethan Carter III - 7pt
Mikey Nicholls- 7pt
Shane Haste - 7pt
Rob Van Dam - 7pts.
La Sombra – 7 pts.

Akebono - 6pts.
BxB Hulk - 6pts.
Fandango - 6pts.
Yoshihiro Takayama - 6pts.
Shelton Benjamin – 6pts.
Jigsaw – 6pts.
The Shard – 6pts.
Robbie E - 6pts
Jessie Godderz - 6pts
MVP - 6pts.

Jack Swagger - 4pts.
Drew Gulak – 4pts.
Jushin Liger - 4pts.
Mickie James - 4pts.

Paige - 3pts.
Madison Rayne - 3pts.
Akira Tozawa - 3pts.
Suwama - 3pts.
John Morrison – 3pts.
Dusty Rhodes - 3pts.
Tito Ortiz - 3pts.
Sting - 3pts.
Hernandez - 3pts.
Chavo Guerrero - 3pts.
Tomasso Ciampa – 3pts.

Kota Ibushi - 2pts
Paul Heyman - 2pts

Sheamus - 2pt
Eddie Edwards - 1pt
Davey Richards - 1pt
ODB - 1pt
Tiger Mask IV - 1pt
CIMA - 1pt
Katsuhiko Nakajima - 1pt
Alex Shelley - 1pt
Candice LaRae - 1pt
Ethan Page - 1pt
Eddie Kingston – 1pt
Chuck Taylor– 1pt
Trent Baretta – 1pt
El Hijo del Perro Aguayo – 1 pt



Voting began 4.16.13
Year-End Rankings Key:

WWE Contracted Wrestlers are represented in BLUE.

TNA Contracted Wrestlers are represented in GREEN.

ROH Contracted Wrestlers are represented in RED.

US Independent Wrestlers are represented in MAROON.

Japanese Contracted Wrestlers are represented in BLACK.

Mexican Contracted Wrestlers are represented in MAGENTA.

Other International Wrestlers are represented in INDIGO.

---
**PREVIOUS WINNERS**
Year One Winner: Ric Flair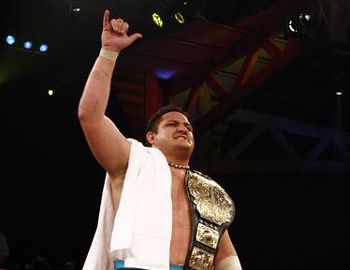 Year Two Winner: Samoa Joe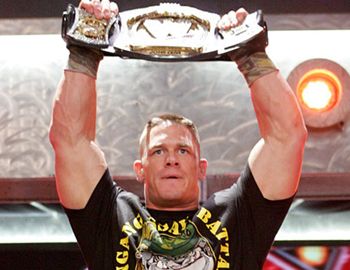 Year Three Winner: John Cena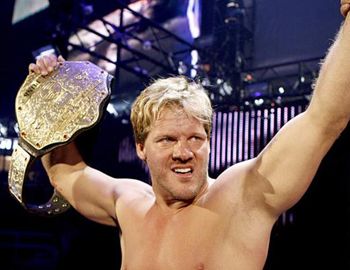 Year Four Winner: Chris Jericho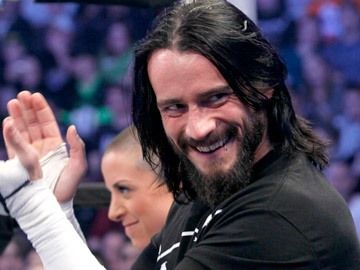 Year Five Winner: CM Punk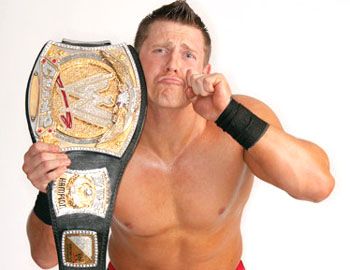 Year Six Winner: The Miz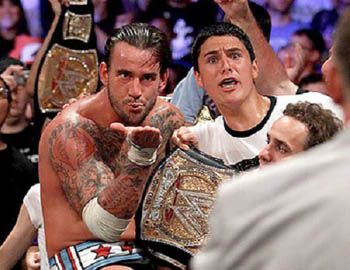 Year Seven Winner: CM Punk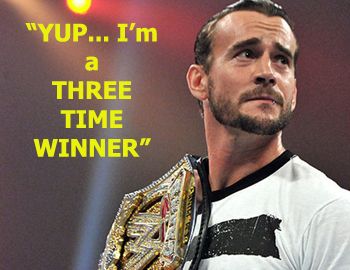 Year Eight Winner: CM Punk
comments powered by