SPOTLIGHTS
Wrestling's 4Rs 3.17.14: WWE Smackdown & TNA Impact Reviewed
Posted by Daniel Clark on 03.17.2014

Triple H addressed the Daniel Bryan situation on Smackdown, MVP took over as director of wrestling operations on Impact and more! Wrestling's 4Rs breaks down the Right, the wRong and the Ridiculous of WWE Smackdown & TNA Impact...


How the 4Rs of wRestling Work!
Here is a quick explanation of the 4R's. The column will run TWO times a week. We will group our feelings on the shows in various categories: The Right, the wRong and the Ridiculous. The Right is stuff that worked very well: a great promo, a great match and so on. PuRgatoRy is a section between the right and wrong. It shows equal traits from both sides that cannot be ignored and needs discussed. It is not a bad place per say, as things can get remedied or go the wrong way the very next week. The wRong is what it sounds like: bad matches, bad or boring promos and so on. The Ridiculous is stuff that had no right on TV: Stupid angles and so on. And there is always a possibility of a 5th R, which is as bad as they come. This column is supposed to be analytical, and at the right time very critical of the shows, it was the whole reason it was created. This is not a "mark" column, nor a "smark" column, our goal is to analyze the show from many different fronts, reward the good and call out the bad. We will not apologize for our opinions, they are as they are, whether positive or negative.
---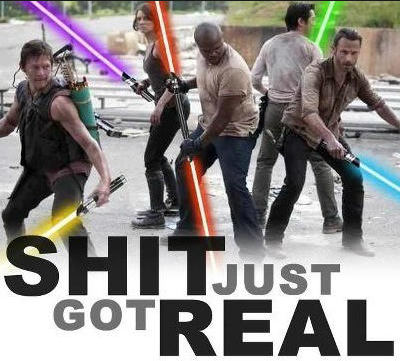 Impact 3.13.14:
By: Irfan Alam
QUICK MATCH RESULTS:
Abyss def. Samoa Joe by DQ at 10:00

Brittany def. Gail Kim by pinfall at 3:00

Sanada and Tigre Uno def. The Bromans by pinfall at 3:00

Mr. Anderson def. Samuel Shaw by pinfall in a Street Fight at 4:00

Rockstar Spud def. Willow by DQ at 3:00


THE RIGHT:
Rockstar Spud (and EC3 to a smaller extent) was the real MVP tonight: Spud and EC3 hosted a tribute to Dixie Carter, which expectedly converged to a MVP/Lashley appearance setting up EC3/Lashley for next week. MVP made it clear that Spud will have to fulfill his contractual obligations as a wrestler going forward, and booked his match with Willow for later tonight. He also clarified that Lashley was indeed signed to a TNA contract and so EC3 had to accept a match against him. As you can see, this segment served its purpose as a means to continue a couple of storylines. I am not a fan of Lashley, and so it irks me a bit more that they didn't really explain why Lashley wanted to face EC3. I hope they spend some time over building this feud more personally in the coming weeks. But Lashley is not why this is in "The Right" section. Rockstar Spud actually owned the whole segment and made it worth watching. His Dixie tribute, his complaints about not being able to wrestle due to his small size, MVP's "motivational talk" of Spud being a lion(a throwback to a similar talk given by Dixie a few weeks ago), and Spud finally agreeing amidst amazing facial expressions from both him and EC3, were all shining examples of comedy within pro-wrestling. And the final scene of Spud clutching the fallen portrait of Dixie was golden. To summarize, I am not personally looking forward to the Lashley/EC3 match next week, but this segment on its own was as good as wrestling comedy gets.

Willow was as dark as he should be: I was not sold on the Willow gimmick at Lockdown. He basically blackened out the arena before diving off the cage and then doing effectively nothing during the rest of the match. While this week's efforts were still not enough to completely sell the gimmick to me, they were steps in the right direction in my opinion. His beat down of Spud was really as dark as one should expect from a dark alter ego. The fact that Tenay mentioned Spud pushing Hardy off the ladder in that Dixieland match was a nice touch. I expect Spud to take some time off after this, which isn't exactly exciting(considering how entertaining he has been), but from a Willow standpoint, this segment served its purpose well in establishing how brutal Hardy's alter-ego can be as compared to the usual cheerful Jeff Hardy. As a final remark, I would like to add that Willow's entrance was one of the coolest in recent memory. I am hoping for Jeff Hardy to appear sometime in the next couple of weeks(perhaps also mentioning how he is back now that the Dixie empire is gone) so as to sell this whole alter-ego business better.

Angelina Love is back: Angelina was actually shown early in the show in a backstage interaction with JB, and they followed that up with a locker room segment of Madison/Sky discussing about her arrival. These two segments, while not progressing any stories literally, were a nice way to make the actual in-ring segment of Angelina's return seem like a major thing. Angelina was good on the mic to the point that I was rooting for them to really reform The Beautiful People at the end of that segment(I agree that may not be the only reason of me rooting for that, but I digress). Though I was rooting for TBP reunion to happen tonight, I think they did the right thing in giving this storyline more time to progress and not feel rushed like some other recent developments in other storylines. Besides, Madison Rayne should be involved in this story somehow, and I am interested to see how.


puRgatoRy:
Sanada/Uno vs. The BroMans: Booking decisions like making the Tag Team Champions go down against a random new team in 3 minutes doesn't bother me much these days. And that speaks volumes about how weakly the Tag Team Champions(The Bromans) have been booked so far. The match was good for a 3-minute match, but that is clearly not a big achievement. Sanada and Uno were fine in the ring, but since they were aiming to showcase the athleticism of these newcomers, a little more time would have helped immensely. As a side-note, I really liked that Japanese segment before the match. Segments like those really help legitimize the show.

Shaw/Anderson street fight: The match was preceded by an earlier backstage segment where Shaw was talking to someone(not shown on camera), presumably Christy Hemme, but that confusion was cleared when he actually brought his Hemme mannequin to the ring for his match(so he was actually talking with the mannequin unless TNA decides to swerve us and reveal later that it was Christy all along). The match itself was mediocre in every sense. Shaw's attack while Anderson was about to self-announce his name was a nice touch, but the ending of Anderson hitting the mic check after interacting with the mannequin felt way too predictable. And they didn't really have a strong match going before that development to save this segment. Perhaps a Hemme sighting here would help, but it's already looking like an angle being dragged on(mainly because these two just don't come across as hating themselves naturally), which is not a good thing for a young feud like this.

Bully Ray and the show-long theme: The heels (Spud, Ion, BroMans, EC3, and Roode) had assaulted Bully very early in the show. Bully got partial revenge by attacking The BroMans and EC3(on separate occasions) backstage. He finally came to the ring in the show-ending segment to explain his actions. He said that if Roode won at Lockdown, he would have turned into another Dixie Carter, which is the last thing that the wrestling business needs right now. He just wanted to save this from happening and actually intended to explain his actions properly, before Roode and his men made this physical. Now that he already took out of all of Roode's guys, he wants to fight Roode. Roode comes out, they have a nice back-and-forth brawl, but Bully gets the upper hand with a power bomb through the table to end the show. I personally would like Bully to be more of a tweener at this stage, as an outright face turn after being such a big heel for so long seems a bit arbitrary. I am currently holding out my verdict on this storyline until I see more of how Bully's character is being handled now. A tweener Bully feuding with Roode should be interesting from both promo and wrestling standpoints, but this will remain in purgatory until they have interacted a bit more. Note that this is not a bad thing at all. I just feel like I will be able rate it more correctly in the coming weeks when more layers of this evolution of Bully's character are revealed.

THE wRong:
Brittany's debut: After a very strong showing at Lockdown(despite the loss), Gail Kim lost to a debutant named Brittany in around 2 minutes. The 2-minute finish could have been okay if they were going for the "Brittany went lucky and got a fluke win"(especially since she didn't actually get any good offense in the match) storyline. But it seems that the main story here was the Gail Kim-Lei'D Tapa implosion, instead of an emphasis on the debutant. Now even that would have been okay if anyone actually cared about this implosion. It had literally no build and just came across as awkward and rushed. So at the end of this segment, we didn't get to see what Brittany is capable of because her win was actually booked like a fluke, and the fluke aspect of her win won't be explored further also because the storyline has shifted its focus on the differences between Tapa and Kim, even though they never had any differences before this match. It would have been much better if they played out the differences gradually, instead of making the booking look all over the place.

Abyss/Joe/Magnus/EY: The show started with MVP establishing his new role as the director of wrestling operations at TNA, but it soon converged to a Magnus segment explaining his new alliance with Abyss(who, by the way, sports a new mask and trench coat). Magnus explained that Abyss is driven by money, which he has plenty to share with him as partners. MVP announced Joe as the #1 contender for next week, and also booked him in an impromptu match with Abyss. Joe was selling his injury(due to Janice) suffered at Lockdown, which was used a lot in the match. Towards the end of the match, Eric Young came out and made the save from another Janice attack, and brawled some more with Abyss. Joe later met EY backstage warning him to not interfere in Joe's business again. It was announced there that EY and Abyss would be chained together during the world title match next week. This added stipulation makes me feel that that the match will be marred by ridiculous happenings again, and I am certainly not looking forward to it now. Aside from this crazy stipulation, the main reason I hated this storyline was that it actually ruined something more intriguing. Yes, the point when Abyss/Park announced that he was going to find someone who understands him, had extracted something intriguing out of a 2-year long stagnant story. But this being the payoff disappointed me big time. Abyss IS a crazy monster, that has always been his character. And the fact that they changed the entire character into a money-hungry lackey in one night not only felt unnecessary and uninspiring, but also rushed in an awkward/bad way.


THE Ridiculous:
NOTHING



The 411:


This was not a very strong return to the Impact Zone. Despite having 5 matches on paper, none of them really mattered much. Some of the things to look forward to for next week's show are the progressions of Willow and Bully Ray. I had some high hopes with the Abyss/EY storyline before Lockdown but they have all but ruined it now. I am not really high on this money-hungry transformation of Abyss, and I really pray that the "tied to the chain" shenanigans won't hurt the world title match too much. Rockstar Spud and his tribute to Dixie were the main attractions of tonight's show, and the show didn't really have many intriguing developments in other segments. This felt like a reboot show whose new directions just didn't click with me in general.

Show Rating: 5.5

As a reminder, I will be going by the 411 scale…

0 - 0.9: Torture
1 - 1.9: Extremely Horrendous
2 - 2.9: Very Bad
3 - 3.9: Bad
4 - 4.9: Poor
5 - 5.9: Not So Good
6 - 6.9: Average
7 - 7.9: Good
8 - 8.9:Very Good
9 - 9.9: Amazing
10: Virtually Perfect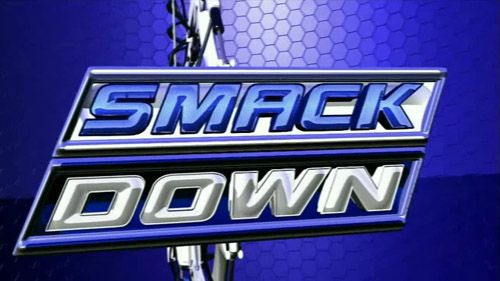 Smackdown 3.14.14
By: Daniel Clark
QUICK MATCH RESULTS:
Cody Rhodes and Goldust def. The Real Americans at 7.45 by pinfall

Seth Rollins def. Damien Sandow at 2.24 by pinfall

Big E def. Fandango at 1.37 by pinfall

Bray Wyatt def. Kofi Kingston at 4.50 by pinfall

Nikki Bella def. Tamina at 3.12 by pinfall

Dolph Ziggler def. Alberto Del Rio at 5.39 by pinfall

The Big Show def. Kane at 5.28 by pinfall


THE RIGHT:
HHH promo: I was a little bit surprised to see HHH come out and cut a promo as I was expecting his response to be on Raw, but it does a bit of sense for him to instantly respond and it also makes Smackdown seem important. And anyway, he states that he has given Daniel Bryan the night off and he will deal with on Raw, so that situation is set-up and promoted anyway. Really nice promo here from HHH as having been a heel acting as if he is a face for quite a while, he has finally stopped the charade and just become an out and out heel and is being a full-on childish asshole in his actions. With the language HHH is using taking about Bryan giving the fans hope, but saying that he is going to end their dreams, logic would dictate that even if there was any doubt that Bryan is to win, this angle would ensure that he does as you need the fans to have something to believe in and that they do get what they want in the end. Also liked the way HHH dealt with Damien Sandow as well – the smirk and the way he wished him good luck suggested that he knew that Sandow was going to need it and this was his subtle way of getting revenge of him. Just a strong HHH promo to start the show that essentially clarified a few things from Raw, and set up his confrontation with Bryan on next week's Raw.

Rhodes Brothers vs. The Real Americans: Tag team action to start the show and what we got was a good tag team match that not only provided something watchable in the ring, but helped to further the split between the Real Americans, as well as managing to put over the fighting spirit of Cody Rhodes. This match for the main part was a good showcase for Cesaro, who was pretty dominant throughout and looks really motivated and up for it in the ring, and everything he does just has the little extra intensity about it as if he is making the most of this chance. The teamwork between him and Swagger works throughout and they are on the same page and not allowing Cody to make the tag until Swagger tries to tag himself and causes dissention between them. We then get two fakeouts for the hot tag, with firstly them stopping arguing soon enough to catch Cody, then Goldust gets knocked off the apron, but the backslide gets the win for Cody. The beat down then happens after the match until the Usos make the save, which solidifies them as the face tag champs. Story of the match really is the issues between Swagger and Cesaro. When they were on the same page, they had the match sown up, but their one little miscommunication cost them the momentum, which eventually leads to Cody getting the win. Nice way of building the rivalry between them simply as both men look good in the ring and they lost this match not because of their ability, but because of their attitude.

Bray Wyatt vs. Kofi Kingston: Nothing special about this match but it was okay for what it was. Kofi is going nowhere at the moment as puts up a decent fight but is just not good enough to beat Bray Wyatt who is better than him. Just a match to allow Bray to get another win under his belt and just keep his momentum rolling towards his match with Cena at WrestleMania. (It would appear that Bray also cut a promo on this show about John Cena, but this was not shown on my broadcast).

Nikki Bella vs. Tamina: Partly this was a vehicle to advertise the return of Total Divas this weekend but also served some storyline purpose as it looks as if the Bella's are heading to WrestleMania to challenge AJ for the title as Nikki now picks up a win over Tamina, although this was partly due to Tamina taking her eye of the ball to take on Brie on the outside. AJ also did her job on commentary and keeping to her character, crediting herself for the rise of the diva's division, but also, flatbatting and ignoring any of the questions about Total Divas and whether she will be watching it. Perfect way to promote the return of the show within a match situation as it gets the hype, but also, AJ, given her character, certainly would not be commenting on it and watching it as it is everything she is not. Decent match with some build towards the diva's division.


puRgatoRy:
Bad News Barrett: An okay segment that reminds you of the Undertaker vs. Brock Lesnar match at WrestleMania, as neither are on this show to promote it. But it was not the best offering for BNB and there still seems to be little rhyme or reason or direction to these segments and at some point they have to be leading to something, be it a feud with someone, or just something to act as a humorous or heat driven buffer between segments.

Alberto Del Rio vs. Dolph Ziggler: A really good match for the short amount of time that these two had, or at least was shown on the screen, and if the rumors about Del Rio leaving when his contract ends in a few months, then using him to put over the likes of Ziggler is probably the way to go. Ziggler gets the win and he seems to be back on the road towards a small push again, particularly with the post-match promo where he announces his is in the Battle Royal and will win it to get his WrestleMania moment. And with Del Rio in his promo entering himself in the match as well, this match is getting a lot of build and star power attached to it and so it has to be on the PPV and not the pre-show. But for all that was good in this match there was a problem with it and that was down to what we actually saw on screen. The commentators were telling the story of Ziggler getting close to winning the match and getting all these near falls and his throwing everything he had at Del Rio and coming just not quite getting it done was a microcosm for what he has been through for the last few months. Nothing wrong with this story that they were trying to tell at all except for the fact that this match had a commercial in it and as soon as we returned from the commercial, this was the story they were talking about. So the story is that Ziggler has been getting really close and having a lot of near falls; but we haven't seen any of this at all as this all happened during a commercial break and so we have no evidence that any of this happened. Just some disconnect between what was being said and what the editing team actually showed us in the end. Really good match but this was let down by the production around it.

Kane vs. The Big Show: This was not really about Kane and the Big Show, but more about the Shield and their tension with Kane and the Authority, and them not being willing to take orders from Kane about what to do and their refusal to attack the Big Show when ordered to by the Big Show cost Kane the match. Kane tries to get revenge on them afterwards, but the Shield show that they are on the same page by Reigns spearing Kane and the Shield ends the show standing tall. Just seemed an odd main event to the show and Kane and the Big Show isn't really heading anywhere, while the Shield remaining as a unit and strong together isn't a strong enough hook to end the show with really. An okay segment but as the main event of the show, you would want a lot more.


THE wRong:
Damien Sandow vs. Seth Rollins: Having been set up well with the opening promo from HHH, the whole thing sort of fell apart when the match took place. Firstly, why on a clearly edited show, are we returning from the commercial to find the match in progress, as this just takes away from the match? And secondly, if you were going to use a member of the Shield to punish Damien Sandow, then I would use Roman Reigns to do so, or maybe Dean Ambrose, but certainly not Seth Rollins, who although a great wrestler, is the least likely of the three to beat you up. Rollins gets the win and the Shield are back on the same page as they beat down Sandow after the match. Now this is something else that is a little confusing. In recent weeks the Shield have been acting a little but more face-ish than they have in the past so them going back to their original roots as they get back on the same page is not a problem. But what is would be the identity of their target in Sandow who has done absolutely nothing recently that would make the crowd feel sympathy for him being beaten up in this manner and so I'm not really sure how we are supposed to react to this as his recent actions have not at any stage made the crowd want to cheer for him. Just the booking here was a little nonsensical and confusing as to how you should react to this.


THE RIDICULOUS:
Big E vs. Fandango: I don't really know what this was really supposed to accomplish. Fandango gets a pre-match promo inset talking about wanting to win the WrestleMania Battle Royal and then gets talked up on commentary as the match gets underway. So clearly he needs to get squashed by Big E after just over 90 seconds in the ring. The win doesn't really do too much for Big E given that a quick win over someone like Fandango isn't going to change people's perceptions of him, while it just makes Fandango looks really weak and means that all of his talk has no credibility, particularly as in some of the media interviews he was doing this week, he was talking about challenging for the Intercontinental Title soon, which of course, is held by Big E. How is anyone supposed to take him seriously if he tries to do that given this loss? I get wanting Big E to win the match as given their positions, he is higher up and needs the win more. But make it a competitive match if you want him to face Fandango, and in the past, they have put together some good matches or if you want him too squash someone then there are lots of people on the roster doing nothing that he could have done this to. But this just is bizarre booking that doesn't help anyone.



The 411:


Given how close we are to WrestleMania, this was a very odd show with virtually no real star power on the episode at all. No John Cena, Batista, Randy Orton, Daniel Bryan, Brock Lesnar, The Undertaker, Christian or Sheamus, while Bray Wyatt and the Shield had limited roles on the show, and you could tell.
The show started well with HHH cutting a good promo to help set the stage and the scene for his feud with Daniel Bryan and just confirming that he has gone full heel at least for this feud. And then it continued with a really strong tag team match with the Real Americans and the Rhodes Brothers which helped to build the tension between Cesaro and Swagger while making them look good in the ring, and provided a good TV match in the process.

But from then on, the show started to go downhill a little bit and was dragging by the end, although the show was not helped in any way by some of the editing that took place on the show, with the beginning of the Seth Rollins/Damien Sandown match being missed, a Bray Wyatt promo being removed from the show entirely, while half of the Alberto Del Rio and Dolph Ziggler was missed through a commercial, and that half of the match was crucial to the story that the commentators were telling and so by not showing it, it diminished what they were trying to do.

There were some also strange booking decision by the creative team on this show, particularly with the Big E vs. Fandango match, as if you give Fandango a pre-match promo to talk about his chances of winning the battle royal and then talk him up on commentary, then having him squashed in 90 seconds makes no sense at all and just buries Fandango when he should be being built up to at least being a potential winner of the battle royal – and you could incorporate his dancing gimmick into this as claiming he has flexibility to movement that will enable him to hang on and avoid being thrown to the floor.

The main event was also a strange choice to end the show, as Kane and the Big Show really should not be facing off against each other in 2014, and although Kane's character work over the last 18 months has really come into his own, his in-ring skills seem to be declining at the same rate. And the ending was a bit flat and not really big enough to end the show with the Shield staying as a unit for the time being. That said, given what else was on this show, nothing else could really have main evented so it was the best choice of a bad bunch of options really.

Since the Road to WrestleMania has really kicked into gear, the quality of Smackdown has declined unfortunately. We seem to have lost the top quality matches that we had through the first few weeks of the year and nothing else had compensated for this, especially with a huge dearth of talent on this particular episode, which was compounded by some slightly strange creative decisions and editing of the show.
A disappointing episode of Smackdown really and not quite what was needed to capitalize on the momentum provided by Monday Night Raw.

Show Rating: 5.9

As a reminder, I will be going by the 411 scale…

0 - 0.9: Torture
1 - 1.9: Extremely Horrendous
2 - 2.9: Very Bad
3 - 3.9: Bad
4 - 4.9: Poor
5 - 5.9: Not So Good
6 - 6.9: Average
7 - 7.9: Good
8 - 8.9:Very Good
9 - 9.9: Amazing
10: Virtually Perfect

Have you checked out the Csonka Podcasting Network? If you haven't, you should We run anywhere from 15-20 shows a month, discussing pro wrestling, the world of MMA, the NBA, general sports, popular TV series of the past, bad movies, battle rap, interviews, MMA & Wrestling conference calls and more! Around 10 different personalities take part in the various shows, which all have a different feel; so you'll likely find something you like. All of the broadcasts are free, so go ahead and give a show a try and share the link with your friends on the Twitter Machine and other social media outlets! Running since May of 2011, there are currently over 500 shows in the archive for you to listen to.






The 870th edition is over…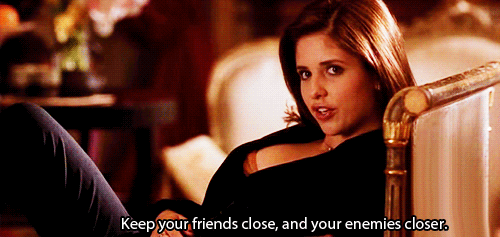 Ladies and gentlemen, Sarah Michelle Gellar…
http://www.twitter.com/411wrestling
http://www.twitter.com/411moviestv
http://www.twitter.com/411music
http://www.twitter.com/411games
http://www.twitter.com/411mma
comments powered by