SPOTLIGHTS
The 8-Ball 3.17.14: Top 8 Future WWE Big Men
Posted by Mike Hammerlock on 03.17.2014

From Wade Barrett and Jack Swagger to Luke Harper, Brodus Clay and more, 411's Mike Hammerlock counts down the top 8 future WWE big men!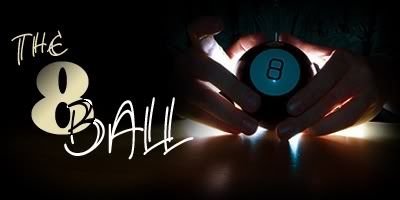 On Smackdown this Friday we saw a main event that pitted two dinosaurs against each other. Big Show vs. Kane is like watching a T-Rex take on a triceratops. They are two of the best big men in history, and the history books are far from closed on those two. If you were to list the current top huge-to-gigantic wrestlers in the WWE, you'd tick off names like Big Show, Undertaker, Kane and Mark Henry. All of them are well into their 40s and nobody has arisen during the past decade to take their spots. It's like a comet hit the earth and killed off all the young megafauna.

The wrestling world has become unsafe for big men. Two decades ago you had pachydermous grapplers like One Man Gang, Bam Bam Bigelow and the many faces of Nelson Frazier Jr. dotting the landscape. You had Rikishi come along, tipping the scales at 425 pounds. Today his sons hold the WWE tag belts and they barely weigh as much combined as their dad does by himself. Once upon a time the Anoa'i family gave us the 580-pound Yokozuna. Now it gives us the chiseled Roman reigns at 265 pounds. You can see how things have changed with the relative size of HHH. Back when he debuted, Diesel and Sid Justice dwarfed him. Hunter Hearst Helmsley first established himself as a technician. Now Triple H is big and glowering, looking to physically impose himself when he fights against guys like John Cena and Randy Orton. And compared to Daniel Bryan he might as well be Big John Studd.

So what is the future for big men in the WWE? Who are the new behemoths? Before the Magic 8-Ball shakes out its answers some definitions are needed. Originally I wanted to make this a list of guys who are at least 6'5" and 300 pounds and 30 or younger. I was looking for dreadnought-class wrestlers. That list cannot be made. The dudes who fit that description simply aren't with the WWE and there's no way of knowing if they'll ever get there. So I've scaled it back to at least 6'5" OR 300 pounds. I also moved the age cutoff up to 35. It took Mark Henry a decade to establish himself as a force. Undertaker didn't get his first extended title run until he was 32. The Kane character didn't debut in the WWF until he was 30. Big cuts of meat apparently require extra cooking. In hindsight, releasing Matt Morgan at age 28 probably wasn't the brightest idea. It's not that he did such wonderful work in TNA, but had he been allowed to mature a bit, he had massive size and enough athleticism to be 1,000,000% more believable than Khali.

The recent WWE/NXT/FCW history of big wrestlers is a sad one. Eli Cottonwood, Jason Mullen, Jackson Andrews and Giant Titan all went nowhere. These guys fizzle out almost instantly. No one wants to watch them. What we expect from a wrestling match has evolved. Workrate has won the war. Even Show vs. Kane on Friday had some workrate. That's why they're still around, they can work. The most immediate future for truly enormous guys looks like it might be on the indy circuit where their claymation-level movement won't cause a few million people to change the channel. You're not even going to make it onto NXT if all you are is big with nothing else to offer. Too many people are watching.

I should add a few words about some guys who didn't make this list. Ryback fell short in both height and weight, though just barely. He fits more into the powerhouse designation than the big man classification. Then again, in the modern world powerhouse wrestlers are the new big men. It used to be a question of "How does an opponent deal with all that size?" Now the question is "How does an opponent deal with all that power?" So Ryback may be able to carve out a future for himself as a scaled-down big man. Big E is a powerhouse too, but he's smaller than Ryback. Alexander Rusev technically weighs enough to qualify for this list, but I hate his gimmick. Unstoppable Eastern European powerhouse took Vladimir Kozlov nowhere. It won't carry Rusev any farther. Part of the problem is that the ultimate job of powerhouse heels, and big men in general, is to lose. These guys have to find a way to be relevant once their unstoppable booking ends, and it will end quickly. Giant guys at least can ride their size. They can lose a dozen matches and they're still gigantic. Rusev isn't gigantic and, much as I recognize he's got talent, I believe his gimmick is a death sentence. I mean, who's holding a grudge against Bulgaria?

Cesaro qualifies for height, but he's south of 250 lbs. and I just couldn't bring myself to include him. Titus O'Neil misses the cut due to age (36), which does not bode well for him. Bray Wyatt has de-huskified himself enough to fall below the weight cutoff. That's great for him, because what sets him apart is his movement. He's headed toward being one of of the top guys in the business, not toward being an obese guy who loses a lot.

I'm sure at some point, the WWE will find some guy with an overactive pituitary gland in China or it will locate the world's biggest Mexican. Yet not even a Magic 8-Ball can see that far down the road. Right now the wrestling scene in the U.S. and the major international federations is notably bereft of young gargantuas. They may be lumbering down the aisle in your local supermarket, but they're not make headway in the wrestling business. So, the real takeaway here is that big is getting downsized. Now, onto the list.





8. Brodus Clay
6'7" 375 lbs. Age: 34



Let's be honest. He's just a fatty. Comedy worked well for him because no way will fans take him seriously (thus the White Goodman video above). Yet he's got girth enough to make guys like Cesaro and Big E looks superstrong when they power up on him. It may not be the kind of profile you want for a contender, but, hey, it's a living. Some big guy has to lay down for the good wrestlers. Brodus Clay can do that for the rest of the decade.





7. Colin Cassady
6'10" 276 lbs. Age: Unknown



I literally can't find this guy's age. I'm sure it's out there, and many thanks to anyone who can find it and put it in the comments section. In this Information Age where you can track down the life story of your prom date with just a few clicks, Cassady is just as "From Parts Unknown" as it gets. I'm assuming he's well under age 35. Mainly he's tall. Fat doesn't sell too well, but if you're tall and relatively fit you qualify as a modern giant. Based on this principle, I assume we'll see some more ex-basketball players emerge in the future. It certainly worked for Undertaker and Kane, and to a lesser extent Morgan. Cassady's a bit stiff for my tastes, but if the WWE needs a large body in the near future, the NXT roster is short of options beyond Big Cass.





6. Erick Rowan
6'8" 318 lbs. Age: 32



He's the least talented member of the Wyatt Family. That doesn't bode well for him after the Wyatts run their course. Maybe then he'll get repackaged as the New Berzerker. Huss! Huss! Giving him the sheep's mask was mildly brilliant because it's way more expressive than Rowan. He's in his optimal role: stablehand. Nothing wrong with that. He may never so much as merit a title fight for a singles title, let alone an actual run with a belt, but he's definitely got a gig as a company man.





5. Luke Gallows
6'8" 305 lbs. Age: 30



Whatever you want to call Drew Hankinson - Festus, D.O.C., Doc Gallows, the Freakin' Deacon - he's legit big and extremely experienced given his age. Of every big guy the WWE could bring in from outside, Hankinson is the one who could step in without a lengthy spell in NXT. That's why he makes this list. Assuming he impresses in New Japan, it's a safe bet that the WWE will give him another try in the next few years. Unlike the guys above him on this list, he's a little more capable in the ring.





4. Sawyer Fulton
6'8" 285 lbs. Age:24



Probably optimistic to list him this high, but he's the only twentysomething on this list. Again, that's not necessarily a good thing. If he gets the slingshot treatment up to the main WWE roster too soon, he's going to fail. It won't be because he doesn't have potential, but because he'll need seasoning. The kid has a Greco-Roman background (and apparently he managed to sell the person who posted the above video that he was a Greco-Roman heel). He's cornfed big. The building blocks are there if the E is patient with him. NXT and the WWE Network allows for some newfound patience, so I'm calling the longshot that Fulton will get the time he needs to develop. He might become the blueprint for how big men come along in the future.





3. Wade Barrett
6'7" 256 lbs. Age: 33



The Bad News Barrett gig works great as a television transition segment. Barrett clearly loves banging that gavel and razzing the audience. But the gimmick is a complete dud in terms of pushing his career forward in the ring. He's just about dead in the water right now. At this moment, I'd be genuinely surprised to see him beat Santino Marella in a straight up match. "I'ma got some bad news for you. You're about to get a face fulla the cobra!" Or perhaps we'll get the inevitable Bad News vs. Truth feud. Can't wait for that. Anyway, Barrett does have two things going for despite the dead-end gimmick: he's good on the stick and he's tall. Unfortunately for Drew McIntyre, he's only tall, which is why he only gets one sentence from me this week. Barrett can, and I suspect will, reinvent himself again. His next incarnation should be as a wrestler who can win something, a rough guy who can throw his size around a bit. At the very least he should find his way into some high profile tag teams.





2. Luke Harper
6'5" 275 lbs. Age: 34



Harper is the reason why 6'5" is the cutoff for this list and not 6'6". He wrestles big. I know the first time I checked his stats I was surprised by how small he is. He's not big, but he's big enough. Harper has a bruising, smashmouth style. Even better, he can really sell. A monster who can have a great match is a rare commodity. Harper is a brilliant fit as the idiot manchild cryptid lurking in the swampland of America. He's going to get a long run with that gimmick. Like Kane, Big Show and Mark Henry, Harper should be able to shift seamlessly between face and heel. Plus, look how far JBL rode a nasty clothesline.





1. Jack Swagger
6'7" 275 lbs. Age: 31



He's large, he's fairly young and he's got a fairly impressive list of accomplishments: World Heavyweight Champion, ECW Champion, U.S. Champion, Money in the Back winner, Elimination Chamber winner. When the WWE is looking around for a bear-sized human to pose a threat to win a world title and it wants that guy to be capable in the ring unlike, say, Batista, then Swagger will be waiting. All the man needs is some better booking. His time will come again, as will a big pile of belts.

I take requests.. The purpose of this column is to look forward. What could be? What should be? What is and what should never be? What would make more sense? If there's someone or something you think should be given the 8-Ball treatment, mention it in the comments section. I might pick it up for future weeks.
comments powered by