SPOTLIGHTS
The Wrestling News Experience 3.17.14
Posted by Stephen Randle on 03.17.2014

News and thoughts on Kane possibly retiring soon, the latest WWE buyout rumors, Zack Ryder being possibly put in a new stable with the Miz and Dolph Ziggler, a preview of tonight's Raw and more!

Monday March 17th, 2014

From 411Mania's Canadian offices in Waterloo, Ontario, Canada, this is The Wrestling News Experience, with Stephen Randle!



Luck of the Scottish

Top o'the morning to you, and welcome to the Experience. I am Stephen Randle, and yes, there's Irish heritage here. And Scottish. And Welsh. Pretty much everything from the islands. Of course, my family was basically on the second boat over, so I can't really claim any ties to my ostensible homelands. Unless it's convenient, of course. Like my long-held desire to own a kilt. Hey, we have a family tartan sitting right there!

Also, for anyone who was concerned about the Moment of Buddy last week, rest assured, that picture was taken under controlled conditions and everyone was monitored closely by all involved. Honestly, I'm not even sure Buddy's aware that we have a baby in the house most of the time.

Moving on.




Last week, WWE took the long road to getting to the right decision, as Daniel Bryan held Raw hostage with the help of dedicated plants fans and ended up getting pretty much everything he ever wanted. Now, Bryan will face Triple H at WrestleMania, and should he beat the Game, he will earn a spot in the main event, facing both Randy Orton and Batista for the WWE World Heavyweight Championship. It may look like somewhat of a longshot, but in the words of Lloyd Christmas, "so you're saying there's a chance".

Meanwhile, the rest of the WrestleMania card came into focus, most notably John Cena and Bray Wyatt formalizing an agreement to resort to violence against each other, and Hulk Hogan announcing an Andre the Giant Memorial Battle Royal, which will get every on the card, and may or may not actually be part of the pre-show, they haven't decided. Frankly, if the pre-show airs on the Network anyway, there's not much difference, but semantics are what they are.

Plus, The Shield seemed to be able to put their differences aside for one week, but is there still tension bubbling underneath the surface? And speaking of which, the Real Americans appear to be less and less able to function as a team, which is fixing to give Zeb a heart condition before all is said and done.

And Sheamus defeated Christian one more time in a Memphis Street Fight, which would be a blowoff to their feud if Christian had managed to win a single match between the two so far, so maybe it continues?

All this, plus Alexander Rusev stands on podium, Santino and Emma continue to be just precious, and the New Age Outlaws are at least one out of three, tonight on another Raw on the Road to WrestleMania!




- Economists all over were practically salivating at WWE's stock price, as it hit thirty dollars last week, to the point that a rumour began that AMC, best known for its television channel with that zombie program that somehow manages to outdraw network television, was looking to buy and/or merge with WWE, which was valued at somewhere around 2.8 billion dollars. That rumour was quashed almost immediately, or at least once anyone thought to ask any person who had any knowledge about Vince McMahon whether he would ever sell WWE to any outside interest. Um, that would be a "no".

- On the other hand, AMC is reportedly very heavy into bidding on WWE's TV rights, and may be among the top four contenders along with Time-Warner (TBS, TNT), Viacom (Spike TV), and Fox (Fox Sports One, FX). And no, you're not the first person to immediately jump to Fox as a perfect fit for wrasslin', but given that they've started running that Cosmos program on Sundays, Fox might actually currently be the most highbrow and educational network on the dial right now. It's a low bar, but somebody had to clear it.

- In case you missed it, on Smackdown last week they revealed that Carlos Colon Sr will be the newest inductee in the WWE Hall of Fame Class of 2014. Colon will be inducted by former WWE Superstar Carlito, and current WWE Superstar Primo, who you might also know as Diego of Los Matadores. Hard to say who made the right career decision between those two.

- With the release of the pilot episode of his newest YouTube creation "Zack Ryder's Last Rezort", there are suddenly rumours of Ryder being put into a stable with The Miz and Dolph Ziggler as "disgruntled Superstars". Is the world really ready for the return of the J.O.B. Squad, and would there be room in that stable for 3MB?

- WWE picked up two CableFAX Digital Awards last week, and it's okay if you don't know what those are, because I'm sure they'll mention it in a "Did You Know" bumper at some point tonight in order to make it seem like a big deal.

- Wildly unconfirmed (and occasionaly completely disproven) rumours were flying all week about several former WWE Divas, notably Stacy Kiebler and Mickie James, and whether or not they might be pregnant, because apparently, we've decided to just go with it and be exactly like TMZ.

- If you were wondering what John Morrison is up to these days (and who isn't), he said during an interview that he just finished filming a starring role in a film about Hercules, which will apparently be out roughly the same time as the much larger Hercules movie starring The Rock hits theatres. Call me crazy, but I suspect one of those two Hercules films is going to do just a bit better from a financial, critical, and "people actually knowing it exists" standpoint.

- It seems like Kane may be retiring in the near future, after he and his wife started a business selling insurance, and one would presume that they will specialize in various types of fire insurance. It's an easy joke, but it had to be done.

- WWE will apparently be revealing their subscriber numbers for the Network on the day after WrestleMania, so in the meantime, we are forced to settle for the less specific figure of "a lot". Besides, this is WWE and unless it's an official stockholder announcement, could we trust them not to massage the numbers, especially since they already made it known that they have to get a million subscribers to break even? What are they going to do, show us a number in the low hundred thousands and pretend that's not well short of what they were actually aiming for?

- And TNA is apparently dedicated to a future booking plan in which they focus on younger talent. You know, young guys like Bully Ray, and Jeff Hardy in a Halloween costume. But I'm being too hard on them, of course they plan to focus on young talent. After all, young, unestablished wrestlers are the only ones likely to be willing to work for what TNA is paying at this point.



HOT: Daniel Bryan

Well, it wasn't the way I would have gone, but at least we're headed towards something resembling the right result. If nothing else, Bryan goes down in history as the only Superstar that they essentially had to re-book Mania around in order to ensure the main event doesn't crash and burn. Granted, it was their own damned stubborn fault they got into this mess in the first place.



NOT: Christian

Listen, I know Sheamus is at his happiest when he's allowed to work with guys who will let him stiff the shit out of them, and for some reason, Christian is one of those crazy guys willing to do so. However, we're not asking for him to be World Champion, but would it have been so hard to have him win just one match against Sheamus during their feud? It seems like this wasn't even building to a Mania match, since both men seem headed straight into the battle royal, but if it were, what would be the point?



HOT: Jason Albert

Listen, if you told me that they were making the former Tensai/A-Train/Albert into a colour commentator and that he wouldn't be half bad at it, I'd have rubbed my chin in thought for a while. But it seems like that might be the case, as he's doing pretty well down on NXT, because not only does NXT have all the good Divas, apparently they're also hoarding a bunch of decent announcers, with Albert joining William Regal and Renee Young in pulling developmental duty at the desk.



NOT: Alexander Rusev

You know, he might be decent if he ever gets inside a WWE ring. I'm all for building up someone before they debut, but a) he already debuted at the Rumble and b) how does standing on a podium for a few minutes each week make him impressive in the eyes of the fans? Although, it does help disguise the fact that he's actually not very tall.



HOT: Bray Wyatt

John Cena may have laughed him off last week, but I can't help but feel that Cena won't be singing that same tune for long. After all, tiiiiiiiime is on Bray Wyatt's side...



NOT: Jack Swagger

I'm not sure what got into Swagger's head that made him think he's on the same level as Cesaro, but his pigheaded determination to screw with his partner is going to get him in trouble very soon, and you know he's going to end up being the Jannetty here. When you can't even win a firm handshake, your future post-breakup does not look bright.



HOT: Andre The Giant Battle Royal

I do love a battle royal, and this one is already causing a bunch of debates. Not just about who the winner could be, since they're getting a trophy and when you get a trophy, you know someone's going to steal it or break it or both and that means a feud and that means TV time, but also whether WWE will actually put the match on during the Mania card or the pre-show this year. Come on WWE, what else were you going to use to fill time during the third hour?



NOT: Randy Orton

I considered Orton an afterthought before the events of last week, and if he wasn't then, he sure is now, practically reduced to begging Batista to play nice as part of their tag team and eating the pin in the bargain. Vegas odds on Orton retaining at Mania have the house paying people to bet on him and still, very few takers.



HOT: Roman Reigns

Man, I really don't want to see Reigns vs Kane, because it seems like it's a bad match waiting to happen. But on the bright side, Reigns is looking like a total badass every time he stands up to Kane, so at least there's that going for him.



NOT: Alberto Del Rio

Okay, so people might notice if Del Rio disappeared, but you have to admit, losing once to Dolph Ziggler is a fluke, but losing twice means your career is just about hitting rock bottom.




Inactive List as of 03.10.14

WWE

- Evan Bourne, out indefinitely as of March 19th, 2012 (foot)
- Naomi, day-to-day as of February 3rd (cracked orbital socket)

TNA

- Kurt Angle, out 6-8 weeks as of February 14th (surgery)

Transactions

- Angelina Love, TNA, made TNA return on March 13th Impact

- Bad Influence (Christopher Daniels and Kazarian), TNA, contract expired

- Brittany, TNA, made TNA debut on March 13th Impact



WWE World Heavyweight Champion: Randy Orton
- 92 day reign (+49 as WWE Champion), defeated John Cena in a TLC Match on December 15th (TLC PPV) to unify the WWE and World Heavyweight Championships
- Next title defense: vs Batista, WrestleMania XXX



WWE Intercontinental Champion: Big E
- 119 day reign, defeated Curtis Axel on November 18th (Raw)



WWE United States Champion: Dean Ambrose
- 295 day reign, defeated Kofi Kingston on May 19th (Extreme Rules PPV)



WWE Tag Team Champions: The Usos
- 14 day reign, defeated The New Age Outlaws on March 3rd (Raw)



WWE Divas' Champion: AJ Lee
- 274 day reign, defeated Kaitlyn on June 16th (Payback PPV)



WWE NXT Champion: Adrian Neville
- 18 day reign, defeated Bo Dallas in a Ladder Match on February 27th (NXT ArRIVAL PPV)



WWE NXT Tag Team Champions: The Ascension
- 159 day reign, defeated Corey Graves and Adrian Neville on October 2nd NXT



WWE NXT Women's Champion: Paige
- 236 day reign, defeated Emma on July 24th NXT to become inaugural Champion

NOTE: NXT Title reigns only count what has aired on TV, not when changes occur at tapings.




TNA Heavyweight Champion: Magnus
- 88 day reign, defeated Jeff Hardy in a Dixieland Match on December 19th (Impact) to win the vacant title
- Next title defense: vs Samoa Joe, March 20th Impact



TNA World Tag Team Champions: The BroMans
- 15 day reign, defeated former champions The Wolves and Kaz Hayashi & Shuji Kondo on March 2nd (TNA/Wrestle-1 show)



TNA X-Division Champion: Seiya Sanada
- 15 day reign, defeated Austin Aries on March 2nd (TNA/Wrestle-1 show)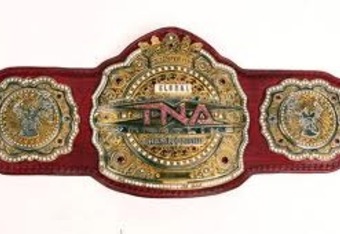 TNA Television Champion: Abyss
- 288 day reign, defeated Devon on June 2nd (Slammiversary PPV)



TNA Knockouts Champion: Madison Rayne
- 60 day reign, defeated Gail Kim on January 16th Impact




De Marco has The World's Most Dangerous Column.

Acero has The Wrestling 5&1.

Chin has The Magnificent Seven.

Justice has Ring Architect.

Dino has Smart Marks.





This week, I talk about Daniel Bryan's sudden larger role in WrestleMania and whether the events of Raw suddenly turned WrestleMania into the event I wanted to see in the first place. Plus, I have issues with the John Cena-Bray Wyatt feud, but I'm way into battle royals, so you know I have thoughts on one dedicated to Andre the Giant.







And this week on Co-op Multi, I make a brief but welcome return to try and restore order, and in the meantime we discuss all the many game releases of March, the future of VR headsets, what we might see at GDC, and a potential price jump on one of the next-gen consoles!






411 will have live coverage of Raw tonight starting at 8 pm EST.

From our promotional department, I've been informed that if you really do like 411Mania and all it provides, or even just me (and really, who doesn't like me), don't forget to bookmark the site in your browser or make 411 your homepage, and tell all your friends about how awesome 411 is.

And don't forget, you can follow all of the everyday goings on in 411 on Twitter.

Stephen's Twitter
http://www.twitter.com/411mania
http://www.twitter.com/411wrestling
http://www.twitter.com/411moviestv
http://www.twitter.com/411music
http://www.twitter.com/411games
http://www.twitter.com/411mma

That's our show, I will be back next week. Also, don't forget 4PC in the Games Zone on Wednesday, and the TWNE After Dark podcast on Wednesday, airing live at around 11 pm EST on Spreaker.com, posted on 411 shortly thereafter. Plus, don't forget about Co-op Multiplayer, the official 411 Games Zone podcast, on Saturdays at midnight EST.

Here it is, your Moment of Buddy.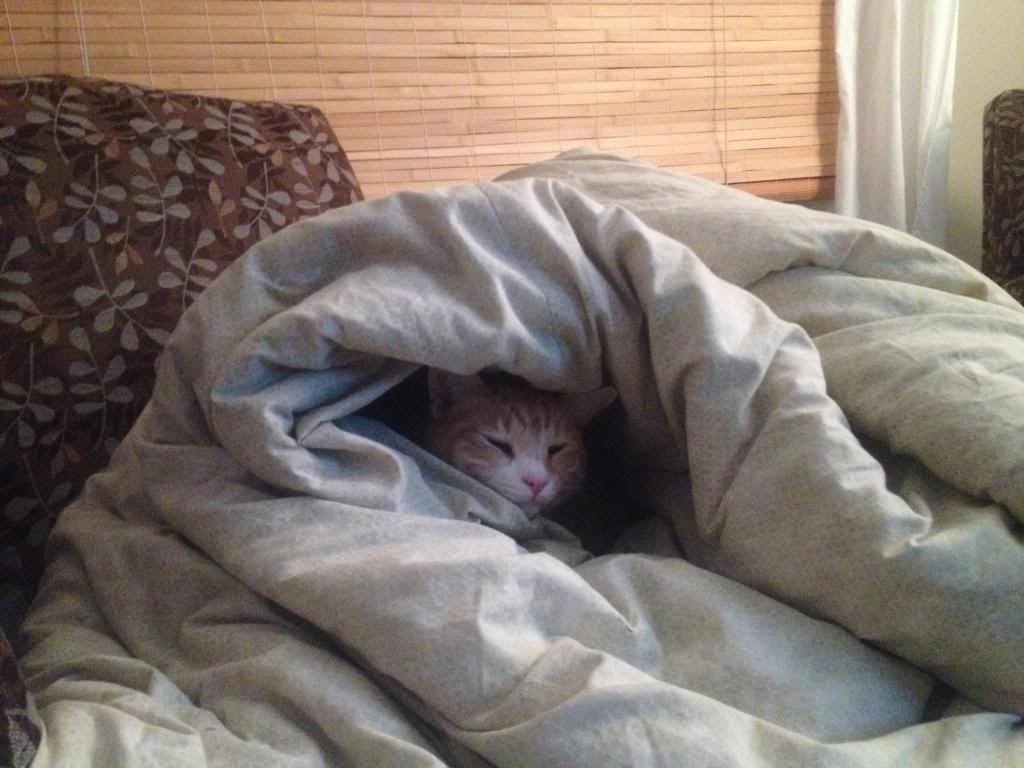 I Could Have Sworn
Somebody Said We Were Done With Winter.
They Lied.




Have a good one, and always be a fan.

comments powered by