SPOTLIGHTS
411 Fact or Fiction 03.20.14: Building Daniel Bryan vs. Triple H, TNA Changes, WrestleMania Excitement, More
Posted by Larry Csonka on 03.20.2014

Was Raw's closing angle a great way to build heat for Triple H vs. Daniel Bryan? Is there hope that TNA will focus on the Knockouts Division again? Should Cesaro win the Andre the Giant Battle Royal? 411's Steve Cook and Jeremy Thomas debate these topics and more!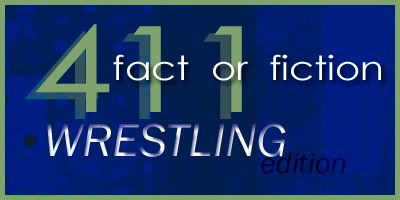 Welcome back to the latest edition of 411 Fact or Fiction, Wrestling Edition! Stuff happened, people loved/hated it and let everyone else know. I pick through the interesting/not so interesting tidbits and then make 411 staff members discuss them for your pleasure. Battling this week: First, he writes the Movies & Music 8-Ball column and helps run the 411 on a daily basis, he is Mr. Jeremy Thomas! His opponent is currently doing tons of podcasts and the Raw Tirades for 411, he is Mr. Steve Cook! Lets get to work…


Questions were sent out Monday.


Participants were told to expect wrestling-related questions, possible statements on quantum physics and hydroponics.






1. The closing angle of Raw was a great way to build heat on the Triple H vs. Daniel Bryan match at WrestleMania.



Jeremy Thomas: FACT - I know that there are people who feel Daniel Bryan was buried in this segment, but I strongly disagree. Bryan has been set up as the fan's favorite, the underdog who has so much stacked against him and yet he's persevered based on his talent and his sheer defiance. This was actually a smart way for them to allow Triple H to get heat on Bryan without diminishing either of those attributes. His talent was circumvented because he was handcuffed and helpless, allowing the COO to deliver a massive beat down without having him make a case for his in-ring superiority. And he remained defiant throughout until it just became too much. The crowd was nuclear hot for this and it certainly built Bryan up nicely. For my money, it was exactly what the match needed to become the most hyped one on the WrestleMania card.

Steve Cook: FACT - After months of this wishy-washy "Best For Business" nonsense, Triple H & Stephanie McMahon have finally become the ultimate dickheads we know they are. It's a role they thrive in, just like "the old man". Triple H brings something to the role that Vince never did…the ability to be a legitimate main event option. So when he says he's going to beat Daniel Bryan & put himself in the main event championship match, you can't rule it out. And you can't rule out him winning that match either. Certainly not after the beating he gave a handcuffed Daniel Bryan on Monday night. On the post-show the announcers sold it as they weren't sure Bryan would even make it to WrestleMania. That creates doubt in the outcome, and that builds heat.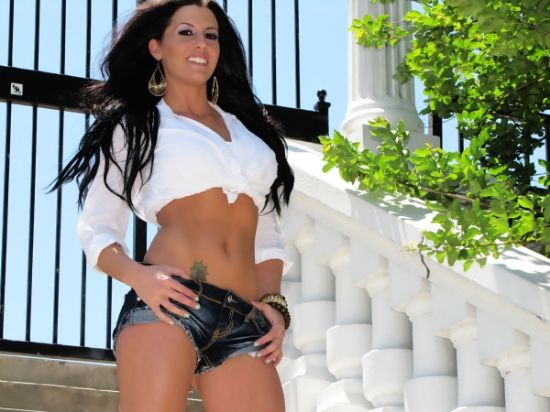 2. By bringing in Brittany (formerly Santana Garrett) and the returning Angelina Love, you have hope that TNA will start focusing on the Knockouts Division once again.



Jeremy Thomas: FICTION - This isn't a dig at TNA, because I would say the same if WWE brought back Mickie James, Stacy Keibler and Karma. It's been shown without equivocation that the Big Two just don't care about women's wrestling. They've both had times where they've given them TV time and a spotlight, but those have been brief and history has shown that it doesn't last long enough to really get excited about it. Remember when Kong and Gail Kim's match got Impact's highest segment rating in a long time? They proceeded to do basically nothing with that and before long the Knockouts were left behind. I'm always hopeful that women's wrestling will get more focus and that the female wrestlers will get a chance to show their stuff, but I'm never optimistic about it.

Steve Cook: FACT - Focusing on the Knockouts provides two things that benefits TNA & the way it's operating right now. For one thing, the Knockout Division has been involved in many of Impact's highest rated segments. TNA fans love to see the Knockouts, and bringing in more will certainly make them happy. This is a great thing for a company that's reportedly looking to cut costs…they can bring in female talent at a lower price than the established male wrestlers and likely get better ratings with the ladies. It makes too much sense, really. I think Angelina's return & the emergence of Brittany will be the first of several additions to freshen up the Knockout Division.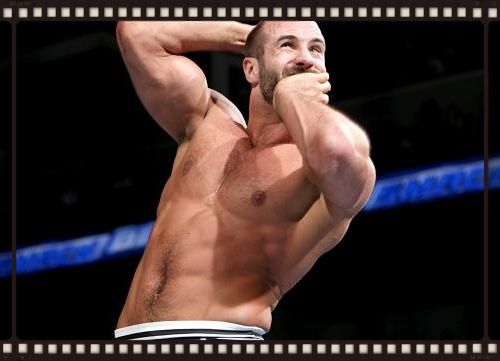 3. Cesaro should win the Andre the Giant Memorial Battle Royal.



Jeremy Thomas: FICTION - I'd like him to win it, don't get me wrong. But I think it should go to a giant. I'm not all about the big men as a whole, but I think in this case it makes sense to have someone who conjures up thoughts of Andre to win the inaugural trophy. And they've already established several giants (or giant-like people) as entering the battle royal. Mark Henry, Big Show, Ryback, Big E. and even Sheamus would qualify for that "big man" category. I would love to see Cesaro get a big win at WrestleMania but let's be honest; if it's not the Royal Rumble than no one gets over by winning a battle royal. Let it go to someone of Andre's approximate stature to really establish it and it will give one of them a bit of storyline to follow with, while Cesaro can focus on other angles.

Steve Cook: FACT - I don't think Cesaro will win the battle royal. I get the feeling that Jack Swagger & Cesaro will cost each other the match because they're tag teams that are kinda on the same page but kinda not. Which is fine with me, I think they're a fantastic tag team and I'm not in a rush to see them break up. Why do I say fact? Because Cesaro is the best wrestler not named Daniel Bryan and should win any match that he's in, including the Andre the Giant Memorial Battle Royal.






4. Adam Rose currently has the coolest entrance in wrestling.



Jeremy Thomas: FICTION - It's a good one, to be sure. But come on, Undertaker always has and always will have the coolest entrance in wrestling. Rose's entrance is certainly helping get him over and it's a great fit to his character but he doesn't put chills down my spine the way the Dead Man's always has. I'm still a fan of the Shield's as well. Call me stuck in my ways or what have you, but Rose has a ways to go before he can lay the claim to "coolest entrance in pro wrestling."

Steve Cook: FACT - One of the great things that NXT is doing these days is re-establishing the art of the entrance. You never get a second chance to make a first impression, and having a great entrance into the arena gives people a good feeling about you before you even lock up with your opponent. For a time it seemed like everybody that came up to WWE from Florida made the same entrance with the same mannerisms. Now they're getting creative with it. Tyler Breeze's entrance featuring selfies is certainly a sight to behold. Emma's dancing & bubbles certainly gets over with the audience. On the main roster, Fandango's full entrance is a fun time. But to me, it doesn't get any better right now than Adam Rose. I've seen people come out with multiple women on their arm, or with massive groups of people behind them. But I haven't seen people accompanied by a full-blown party! When he enters the room, it's automatically the coolest thing going on. I hope it keeps getting bigger & bigger, and when he's at WrestleMania someday he has like a thousand-person party.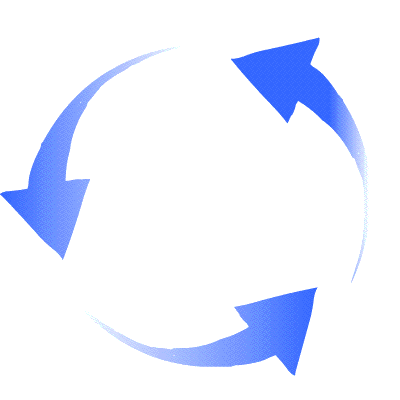 SWITCH!


5. TNA running three events at the Hammerstein Ballroom in New York is a long overdue move for the company.



Steve Cook: FACT - I'm not really sure how to answer this question. Sure, running some shows in the biggest city in the world is probably a good idea. New York is Vince's backyard, but there are so many people in that backyard, and a good portion of the NYC fans just like wrestling in general. TNA's done some good business in baseball parks in Brooklyn and I suspect they'll get good ticket sales at the Hammerstein Ballroom. I just don't think it's the game-changer that certain people are trying to paint it as. I don't think it'll automatically result in better television, but I'm not a person that cares about the crowds as much as most.

Jeremy Thomas: FACT - I went back and forth on this. On one hand, I feel like TNA's already tried this sort of big-ticket thing when they took Impact on the road and that didn't work out so well for them. On the other hand, I do think that they need to start acting like they're the #2 promotion in the country. There are a lot of great things the company has going for them, but when they play lesser venues and stick to single locations for Impact tapings then they feel more like an independent company than a national promotion. And if there's even a breath of truth to the rumors about their Spike TV deal being in jeopardy than they need to roll the dice and try to come up big. Running venues like Hammerstein isn't about the revenue or attendance; it's about the perception. And this is a perception they've needed to present for a while.






6. It's about time that Mr. T went into the WWE Hall of Fame.



Steve Cook: FACT - This has been a pet cause of Larry Csonka's ever since I've known him. See, Larry's favorite television show of all-time is The A-Team. He's attempted to get Jeremy Lambert, Samer Kadi & myself to reenact A-Team episodes with him on multiple occasions. After he works out he poses in front of a Mr. T poster. He is the Treasurer of the Official Mr. T Fan Club, and was one of 1-800-COLLECT's top customers. Every year he writes letters to people in WWE Management telling them that 411mania.com will not recognize the WWE Hall of Fame as legitimate until they induct Mr. T. Well, Larry's dream has finally come true. And WrestleMania 30 is as good a time as any to induct the man that was an integral part of WrestleMania 1 & 2 doing so well. I look forward to Hulk Hogan's induction speech.

Jeremy Thomas: FACT - People love to complain about the celebrity wing of the WWE Hall of Fame, but I've never had issue with it. For one, it's always been clear that it is the "celebrity wing" and that they don't have the same level of regard as the actual wrestling talent, announcers, promoters, et al. And more to the point, many celebrities helped make WWE what it is today, just as much as the in-ring talent did. Names like Mr. T, Bob Uecker, Cyndi Lauper and the like helped to turn people's attention to the WWF, making it a mainstream phenomenon. And of all of them, I've always been astounded that Mr. T wasn't inducted sooner. He was a much more influential person to WWE than Uecker, for example. He was in the main event of the first WrestleMania and then competed at WrestleMania 2 as well, not to mention other in-ring appearances now and then throughout the years. I think this one is long overdue and I'm glad to see him in.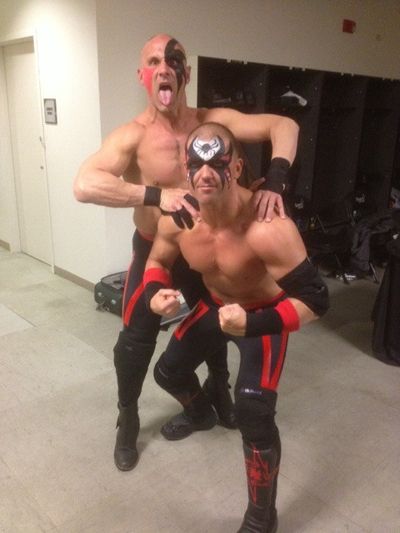 7. While focusing on new and or younger talent is a good idea, TNA should not get rid of such valuable performers like Daniels and Kazarian while doing so.



Steve Cook: FICTION - Don't get me wrong, I'm a big fan of guys like Daniels, Kazarian & AJ Styles that TNA has let go lately. They all have something to offer to any wrestling promotion. But…each of these men has been with TNA for a pretty darn long time now. AJ's done everything in TNA ten times over, and while Daniels & Kazarian have done a lot of good work as a tag team over the past couple of years, there isn't much else for them to do in TNA either. Certainly not another Styles vs. Daniels feud, right? Sometimes it's best for wrestlers to move on, and Daniels & Kazarian aren't going to have any problems finding work on the indy scene. ROH, PWG & the Gabe promotions will all be falling over themselves to book Bad Influence, along with countless other feds. TNA will miss them, but hopefully they can find other people to fill these spots.

Jeremy Thomas: FACT - This is really a no-brainer in my mind. Yes, of course you want to focus on new, younger names. They will be the backbone of your company and will allow the company to have a future once the bigger names leave or retire. But that's the future; right now you need to rely on people who have shown that they consistently deliver. I know that Daniels and Kaz aren't top-tier names on the card the way they're being booked now, but people will tune in to watch their matches because they're spectacular in the ring. TNA brings in viewers for the wrestling, more so than WWE does. They need this kind of talent in order to give viewers something to look forward to as they build the careers of newer talent. It just makes sense.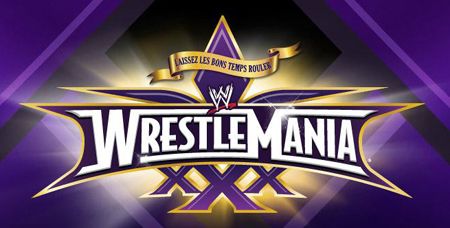 How excited are you for WrestleMania 30?




Steve Cook: I'm always excited for WrestleMania. It's the Super Bowl of wrestling, the biggest day on the pro wrestling calendar every single year. Not only does WWE hold its most important & biggest drawing show of the year, a ton of indy promotions go down to wherever WrestleMania is running & get their biggest crowd of the year. The Road to WrestleMania isn't always perfect and sometimes the card doesn't shape up too well, but WrestleMania always brings something a little extra special. The big sets. The huge stadiums filled to the rafters. The special ring attire the wrestlers bust out. The Undertaker's match. Whatever happens in the main event. The unexpected reactions. WrestleMania is always special and I'm always pretty excites for it. This year's card wasn't looking too good in January. It's looking a lot more interesting now in my book. The Bryan/Triple H issue is tons more interesting to me than a Triple H/CM Punk issue would have been. The Orton/Batista main event that sounded like a disaster on paper is now going to be interesting one way or another. Bray Wyatt has the opportunity to become a huge star. There will be a huge battle royal…and Hulk Hogan dude brother jack! I think I'd put my excitement level at a 7.5 on the 411 scale right now, with room to go up the next couple of weeks.

Jeremy Thomas: Actually? I'm quite excited. I need to be clear and say this is a bit of a loaded question, because I will say that part of my excitement is predicated on the fact that I'm watching it as part of my WWE Network subscription and so the lack of cost allows me to be more excited than I would be for a similar card on a show I paid $60 for. But the card is shaping up well. I'm interested in just all the matches; Orton vs. Batista didn't have my excitement but the addition of Bryan and/or HHH (in other words: Bryan) to the match does make it exciting to me. The battle royal should be fun, Cena vs. Wyatt is a match I'm actually looking forward to with some level of suspense. When the Undertaker's yearly WrestleMania match is the least-exciting thing about the show, you've got a good thing going. On paper, this should be a hell of a show. Now we just need to see if they can deliver.







Have you checked out the Csonka Podcasting Network? If you haven't, you should We run anywhere from 15-20 shows a month, discussing pro wrestling, the world of MMA, the NBA, general sports, popular TV series of the past, bad movies, battle rap, interviews, MMA & Wrestling conference calls and more! Around 10 different personalities take part in the various shows, which all have a different feel; so you'll likely find something you like. All of the broadcasts are free, so go ahead and give a show a try and share the link with your friends on the Twitter Machine and other social media outlets! Running since May of 2011, there are currently over 500 shows in the archive for you to listen to.



Larry Csonka is a Pisces and enjoys rolling at jiu jitsu class with Hotty McBrownbelt, cooking, long walks on the beach, Slingo and the occasional trip to Jack in the Box. He is married to a soulless ginger and has two beautiful daughters who are thankfully not soulless gingers; and is legally allowed to marry people in 35 states. He has been a wrestling fan since 1982 and has been writing for 411 since May 24th, 2004; contributing over 3,000 columns, TV reports and video reviews to the site.


Your heart is free. Have the courage to follow it…TO CSONKA'S TWITTER!

http://www.twitter.com/411wrestling
http://www.twitter.com/411moviestv
http://www.twitter.com/411music
http://www.twitter.com/411games
http://www.twitter.com/411mma
comments powered by