SPOTLIGHTS
411 Fact or Fiction 03.27.14: Building Taker vs. Lesnar, Beautiful People Reunion, WrestleMania Excitement, More
Posted by Larry Csonka on 03.27.2014

Has the build to the Undertaker and Brock Lesnar's WrestleMania match been underwhelming? Will Roman Reigns be the breakout star of the Shield? 411's Mike Chin and Mike Hammerlock debate these topics and more!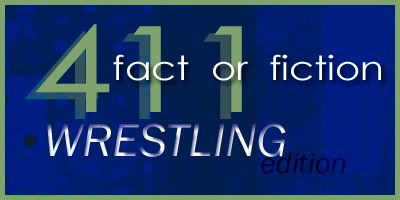 Welcome back to the latest edition of 411 Fact or Fiction, Wrestling Edition! Stuff happened, people loved/hated it and let everyone else know. I pick through the interesting/not so interesting tidbits and then make 411 staff members discuss them for your pleasure. Battling this week: First, he writes the Magnificent Seven, he is Mr. Mike Chin! His opponent, he writes the 8-Ball each and every Monday, he is Mr. Mike Hammerlock! Lets get to work…


Questions were sent out Monday.


Participants were told to expect wrestling-related questions, possible statements on quantum physics and hydroponics.






1. The build to the Undertaker vs. Brock Lesnar match at WrestleMania has been under whelming.



Mike Chin: FACT - WWE seems to be depending on Brock Lesnar's name value alone to get him over as a threat to The Streak. Unfortunately, when 'Taker gets the best of every one of their exchanges, it doesn't give me any reason to think The Beast will stand a chance in New Orleans. One of the few ways I see to really redeem the program at this stage would be for Lesnar to give The Dead Man a beat down (akin to what Triple H did to Daniel Bryan last week) on the go home show to 'Mania, but I doubt WWE will reiterate that feud structure so soon, besides which I'm not sure The Undertaker's body would withstand the kind of pummeling I'm looking for so close to WrestleMania. Paul Heyman deserves some credit for at least making this build somewhat entertaining, but that's not enough to make this match feel as important as it probably should.

Mike Hammerlock: FACT - First off, hello to Mike Chin, who shares my weekly challenge of fitting the answers to pro wrestling's most pressing questions into a fixed number of list items. Anyway, back to our regularly scheduled column. The build to this match has been putrid. We got spoiled the past six WrestleMania's, not just because Undertaker had stellar matches, but also because Edge, Shawn Michaels, HHH and CM Punk are promotional geniuses. All four of those guys broke free of the Undertaker 101 approach to match promotion: eyes wide, no blinking, dry ice fog, druids, caskets, rest in peace, ominous pointing, mumbo say howdy to jumbo. I thought Lesnar had an easy way around that stuff. He could nonchalant it and take the attitude of "I don't care about your stage tricks, I'm going to snap you like a pencil, old man." Instead this is the standard Undertaker vs. any opponent build. Paul Heyman gave us one brilliant moment during his promo in Chicago, but that was more about CM Punk than Undertaker-Lesnar. I still don't understand Taker's motivation to single out Lesnar this year. Did he pick Brock's name out of a hat? The fundamental underlying problem is I don't believe Brock Lesnar stands a snowball's chance in hell in this match. He's going to lose. No way Undertaker drops the Streak to a part-time wrestler (unless the company's new motivation is to piss off CM Punk). Lesnar and Heyman getting pantsed at every turn only underscores the inevitable outcome. For roughly 90% of his career, I have been completely disinterested in the Undertaker. No doubt he's gifted in the ring, but his litany of cornball feuds and predictable matches stretches on for miles. For WrestleMania XXX we are getting force-fed the highlight reel of his dopey zombie shtick and I'm starting to worry the match is going to suck every bit as bad as the build. Barf.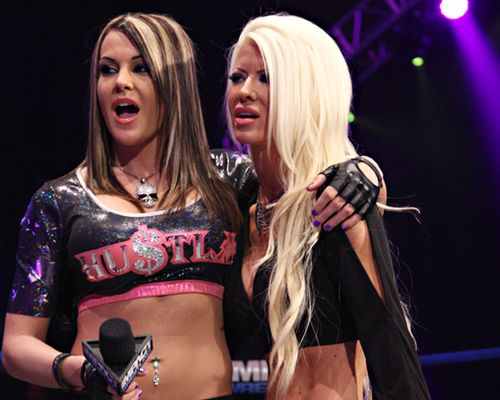 2. The return of the Beautiful People is a positive for the TNA Knockouts Division.



Mike Chin: FACT - The Beautiful People aren't going to light TNA's world on fire, but the pairing is a fun callback to a brighter period in the Knockouts division. And every time I get to see Angelina Love and Velvet Sky make their entrance together, well, let's just say I'm not upset about it. All in all, the return of the Beautiful People is, at worst, a harmless addition to TNA programming and, at best, has some potential to tell an interesting story or two.

Mike Hammerlock: FICTION - A return of the Beautiful People is a callback to the worst of TNA. It's like a Jefferson Starship greatest hits collection. The biggest problem with TNA over the years has been its habit of giving way too many lines to terrible actors and actresses. Madison Rayne, Velvet Sky and Angelina Love all look fine in lingerie, but their acting chops don't extend beyond generic bitchiness. The Knockouts division thrived at times in spite of them. We can thank Tara, Gail Kim and Mickie James for that. Plus, who needs the Beautiful People when you've got the boy band equivalent running around in the form of the BroMans? Somewhere out there in the wide world, talented female wrestlers are waiting to get their chance in a promotion with a national TV deal like TNA. Unfortunately TNA will be going back to the well for more Barbie Doll wrestling. On a tangential note, this is yet another piece of evidence which points to the sinister hand of Vince Russo.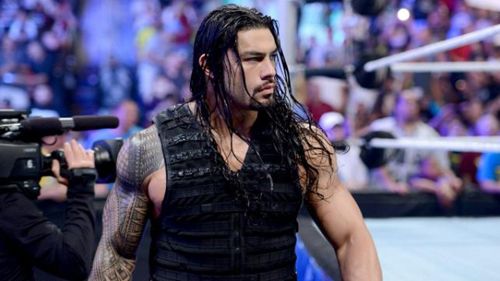 3. Roman Reigns will not be the break out star of the Shield.



Mike Chin: FICTION - For the record, I prefer Dean Ambrose and Seth Rollins to Roman Reigns, but the big guy got the beginnings of a monster push at Survivor Series and the Royal Rumble. He has the build WWE likes in its top players, and while he's not as proficient in the ring as his stablemates, nor is he a real slouch, and he has been improving. While the face turn has delayed the break up, I still have every expectation Dean Ambrose will turn heel soon enough and set up a feud between himself and Roman Reigns that Reigns more than likely win before advancing toward the top of the card, if not all the way to the main event.

Mike Hammerlock: FICTION - I say this not because I think Reigns will be the #1 guy to emerge from the Shield, but because I think all three guys are and will continue to be breakout stars. I consider Seth Rollins to be the most talented of the three, in the ring and on the stick. He's ready to steal the show on a nightly basis right now. Dean Ambrose has the best-developed character of the three. He's gonzo: no impulse control, oblivious to consequences, trying to beat down everything in sight to fill the empty inside him. Reigns has the size and the look. You can't discount those things like they don't matter. Is he ready to churn out *** matches like Sheamus? I don't know. I think, though I'm not 100% sure, Reigns can do more than Ryback, who was working the main event scene a year ago. It's easy to forget Reigns is still young in wrestling years. Age 30 seems to be when guys generally make the leap in terms of ring performance. Reigns also spent a lot of years playing football, which means (despite his family history) he hasn't necessarily put in the time to be precocious at wrestling. Seth Rollins has been a pro wrestler since he was 17. That's why he's such a great worker at age 27. Yet all three guys bring an immense amount of talent to the table. If all three don't win the WWE title during their careers, then shame on the WWE. Also, let me echo a point Steve Cook made in his Raw Tremendous Tirade on Monday - the Shield does not need to split up. Let them be the Freebirds. These guys are so good together there's no need to have them turn on each other. Don't run them through the same predictable program as every other faction/tag team. Treat them like they're the exception and then have them do exceptional things.





4. Kurt Angle is more likely to leave TNA for Jeff Jarrett's promotion than return to WWE.




Mike Chin: FACT - This is a tough one to call, but I can't help feeling there's a lot more room for crazy Kurt Angle to thrive at this point in his career on the fringe of the spotlight than smack dab in the middle of it at WWE. Moreover, I get the impression Angle likes playing for an underdog team and coming from behind--what better way to do that than by allying himself with upstart new company?

Mike Hammerlock: FACT - Listen, none of us know what the family situation is like between Angle and Jarrett. Yet, since there's kids involved, I'm going to assume it's civil. They did turn their love triangle into a program. You don't get into a feud like that unless if at some level you trust the other guy. At the very least, they've demonstrated they can do business together. Jarrett gave Angle the red carpet treatment when he arrived in TNA and Angle should be comfortable with Jarrett in charge of the book. On top of that, Jarrett's going to need some name recognition to get his promotion off the ground. Then we get to wellness. Angle's physical condition and substance abuse problems make him a bit of a longshot to get anything more than a legends deal with the WWE. I'm skeptical Angle can clear all the hurdles in order to become a regular performer in the WWE. Jarrett's putting together a startup, which automatically means less corporate bullshit than a moneymaking leviathan like the WWE. Jarrett's far more likely to find a place for Angle just because he's Kurt Angle.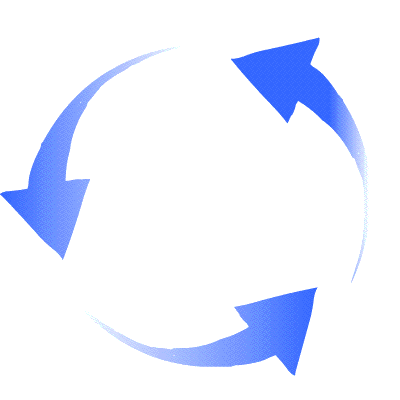 SWITCH!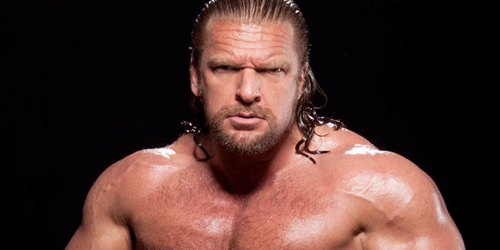 5. Bret Hart is right: Triple H is a "4 out of 10" wrestler.



Mike Hammerlock: FICTION - I love Bret, but HHH deserves a boatload of respect for his in-ring career. We shouldn't discount that Bret might be working the Internet with that comment, where very often Bret = good and Trips = bad. It definitely fuels a fire that would seemingly be good for business. Yet, even if we take Bret's comment at face value, it's pretty easy to disprove. It was more than mere coincidence that the WWE effectively won the Monday Night Wars when HHH entered the main event scene. It went beyond storyline too. He could go in the ring. Very few guys can work equally well as a face and a heel. Also, while Triple H may not have a laundry list of ***** classics to his credit, the man can knock out *** matches like he was making hubcaps. He's got a high basement. He very rarely puts on a dud or anything even close to it. As for great matches - Three Stages of Hell vs. Austin, Iron Man vs. Rock, Non-Sanctioned Match vs. Shawn Michaels, Falls Count Anywhere vs. Cactus Jack, Undertaker at WrestleManias 27 and 28, and a laundry list of multi-man matches. He defaults to hardcore a little too quickly for my tastes. It legitimately fits into the character he's cultivated, but it would be nice to see him play up the ring technician aspect of his original Connecticut blueblood persona. Main thing I'm driving at is complaining about HHH in the ring is a bit like grousing about a sirloin steak because it's not a filet mignon. It's still yummy, yummy steak.

Mike Chin: FICTION - I'm a huge Bret Hart mark, and it sort of makes me feel like an idiot to disagree with his estimation of someone's ring skills. If he had said Triple H were "6 out of 10" I would reluctantly go along with it. I might even concede "5 out of 10." But when you consider the body of work Triple H has put out there over the last two decades, I do feel that he's established himself as more good than bad, and a worthy main event talent, thus "4 out of 10" feels more like spite left over from The Clique days and the Montreal Screw job than an objective evaluation of his abilities.






6. You would watch Blackman's Bounties on the WWE Network.



Mike Hammerlock: FICTION - The only scenario under which I'd watch that show would require some sort of Clockwork Orange torment/reconditioning. Steve Blackman is about as interesting as paste. His dullness knows no bounds. Plus, didn't the whole bounty hunter genre jump the shark back in 2006? Boring guy in a dated concept show. I have no doubt the WWE Network will throw crap like that up against the wall while it sorts out what kind of programming will resonate in 2014, but I won't waste a second watching it.

Mike Chin: FICTION - I've been loving the WWE network so far, and will probably go so far as to watch Legends' House out of equal parts interest and morbid curiosity. But I'm just not interested in reality shows about bounty hunters, and Steve Blackman is not a major enough star or enough of a personal favorite to sway me otherwise. Sorry, I'll be too busy with the other 1,500 hours of streaming content.






7. Razor Ramon deserves a spot in the WWE Hall of Fame.



Mike Hammerlock: FACT - Frankly, anyone who gets in is fine by me. It's a museum. S.D. Jones? Put him in there. The Spoiler? Put him in there. Glacier? Put him in there. Razor Ramon was one of the better Intercontinental champions of all time. Even if he did nothing in the industry after his initial WWF run, he'd merit induction into the Hall of Fame. He was one the few things the WWF got right in the early '90s. Scott Hall went downhill fast after he jumped to WCW. Drugs are one hell of a thing. He spent his nWo years mostly mugging for the camera while better workers jobbed to him. His five-year run as Razor Ramon stands out as easily the best work of his career. The anonymous AWA strongman and the barely tolerable WCW asshole certainly aren't what I think of when someone asks me for the highlight of Scott Hall's career. That's 100% the Bad Guy.

Mike Chin: FACT - Easy fact on this one. Razor Ramon was one of my favorites as a kid, and I don't think WWE is exaggerating when they suggest that his template of the cool bad guy paved the way for much of the Attitude Era. Factor in his phenomenal feud/friendship with The 1-2-3 Kid and his iconic WrestleMania X ladder match, not to mention arriving as the vanguard of the NWO in WCW, and you have a legit legend who absolutely deserves a spot in the Hall of Fame.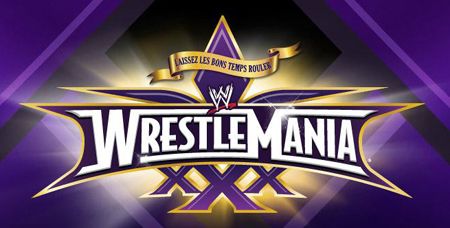 8. How excited are you for WrestleMania 30?




Mike Hammerlock: I'm dreading WrestleMania at this moment. If it weren't for the fact that I've got a WWE Network subscription, I wouldn't be watching it. Honestly, it doesn't even look worth the hassle of a pirate feed. I'm rapidly losing all hope for Undertaker-Lesnar. It's been such a forgettable build, I'm having a hard time thinking anything other than that this is going down in history as the Undertaker match that failed to meet the impossibly high standards set during the Streak. I'm excited to see Daniel Bryan get his big WrestleMania moment. That's why I'm going to watch the event, but it could be horribly overbooked in order to "protect" everyone in his matches. That will detract from the spectacle. John Cena vs. Bray Wyatt likely steals the show just because the rest of the card has such a high potential to fall flat. However, Cena has yet to hit it on the sweet spot in the build to this match. He hasn't made it seem like this is important to him beyond showcase of the immortals, road to the main event goes through me, blah blah blah.

Then we get to the disaster area of the card. There is a long and ignominious history of battle royals at WrestleMania. There's never been a good one. Part of the problem is the Royal Rumble is a thousand times better than the standard battle royal and we got that two months ago. The Andre the Giant Memorial Battle Royal is going to look like a dogpile in comparison … because it will be a dogpile. And the Rhodes Brothers, Dolph Ziggler, Sheamus, Christian and Alberto Del Rio are all stuck in that thing. The divas match could set a new standard for being an in-ring abomination. Unfortunately in this PG era no one's going to turn it into a bra and panties pillow fight which gets Jerry Lawler so worked up he goes to puppy heaven. Even worse, as someone who adores the Shield, I can't think of a lousier match than to put those guys against Kane and the Old Age Outlaws. The whole thing screams "plot twist," which ought to be relegated to the weekly programming and not the big event. Seriously, would it have killed them to book Shield vs. Real Americans plus a ringer? What ringer? Just spitballing, but how about AJ Styles? See how I just made that match awesome. Barring that, Cody Rhodes would have been a nice fit, or Sami Zayn or Rusev. Just not three guys on the pension plan. The situation is so dire I'm hoping for a surprise flourish from the four-way tag match. When you're hoping for Ryback and Curtis Axel to save the day, it's officially a terrible card.

Mike Chin: I'm moderately excited for WrestleMania 30. The fact of the matter is that I get pumped for any WrestleMania, and though I find the card and the build this year relatively under whelming, I'm still looking forward to a four-hour spectacle. Moreover, while there are plenty of ways this year's 'Mania could break bad, on the bright side, there's plenty of potential for Daniel Bryan to deliver the most satisfying moment of the year for me as a fan if he were to win the WWE Championship, in addition to providing a great night of in-ring action with two separate appearances on the main card--not to mention that I think John Cena-Bray Wyatt and Undertaker-Lesnar could each be quite good.







Have you checked out the Csonka Podcasting Network? If you haven't, you should We run anywhere from 15-20 shows a month, discussing pro wrestling, the world of MMA, the NBA, general sports, popular TV series of the past, bad movies, battle rap, interviews, MMA & Wrestling conference calls and more! Around 10 different personalities take part in the various shows, which all have a different feel; so you'll likely find something you like. All of the broadcasts are free, so go ahead and give a show a try and share the link with your friends on the Twitter Machine and other social media outlets! Running since May of 2011, there are currently over 500 shows in the archive for you to listen to.



Larry Csonka is a Pisces and enjoys rolling at jiu jitsu class with Hotty McBrownbelt, cooking, long walks on the beach, Slingo and the occasional trip to Jack in the Box. He is married to a soulless ginger and has two beautiful daughters who are thankfully not soulless gingers; and is legally allowed to marry people in 35 states. He has been a wrestling fan since 1982 and has been writing for 411 since May 24th, 2004; contributing over 3,000 columns, TV reports and video reviews to the site.


Your heart is free. Have the courage to follow it…TO CSONKA'S TWITTER!

http://www.twitter.com/411wrestling
http://www.twitter.com/411moviestv
http://www.twitter.com/411music
http://www.twitter.com/411games
http://www.twitter.com/411mma
comments powered by