SPOTLIGHTS
The 411 Wrestling Top 5 4.02.14: Week 258 - Top 5 Performers That Need To Be In The WWE Hall of Fame
Posted by Larry Csonka on 04.02.2014

From Randy Savage, Demolition and Slick to Paul Heyman, Sting and more, the 411 staff counts down the top 5 performers that need to be in the WWE Hall of Fame!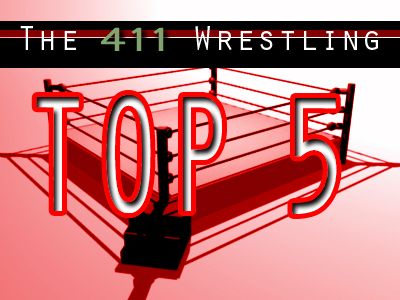 Hello everyone and welcome to 411 Wrestling's Top 5 List. We take a topic each week and all the writers here on 411 wrestling will have the ability to give us their Top 5 on said topic, plus up to three honorable mentions.

So, onto this week's topic…



Top 5 Performers That Need To Be In The WWE Hall of Fame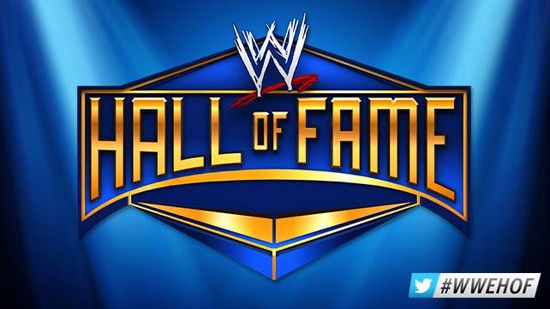 What five performers do you feel need to be in the WWE Hall of Fame?




Wyatt Beougher
Disclaimer: I'm using this to put together my ultimate Hall of Fame class, so it will be structured as such. These aren't necessarily my be-all, end-all top five, but I wanted to add some diversity to my list. I've also included who I think should induct each candidate.

5. The Hart Foundation - Yes, I'm stealing this from Bret Hart, but in the Tag Team/Stable/Family category, it only makes sense. Of the five that would be inducted in this group, only Bret Hart is currently an inductee, so it only makes sense to add Jim "The Anvil" Neidhart, "The British Bulldog" Davey Boy Smith, "The Loose Cannon" Brian Pillman, and especially Owen Hart to the ranks of Hall of Famers. As Bret mentioned, this is probably the only loophole that the WWE has to get Owen into the Hall of Fame until Martha either gets over her anger with the company or passes away, and I certainly believe that they should take it. Adding Neidhart, Smith, and Pillman would just be icing on the cake. They should be inducted by Harry Smith, Nattie, TJ, and any other surviving Hart family members who are willing to participate.

4. Lou Thesz - Thesz is the obvious candidate for the "Historical Legend" category. His career spanned seven decades and he's a legend by any definition of the word. He's credited with inventing a handful of moves that are still used to this day and he achieved a great many milestones along the way, including a seven-year, seven-month reign as NWA World Heavyweight champion. I think Ric Flair would probably be the best choice to induct Thesz, as he's also a standout NWA World Heavyweight champion.

3. Paul Heyman - Arguably the greatest speaking talent in the WWE over the past five years, and one of the greatest managers ever, I'm actually using a loophole here and inducting Heyman as a Promoter/Manager, so that I can induct another manager later in the list. CM Punk would be the obvious choice to induct Heyman, assuming he ever comes back, but I think Lesnar would also be a fun choice, just for the train wreck appeal of giving him a live microphone during what is supposed to be a classy and respectful ceremony.

2. Miss Elizabeth - With my number one choice pretty obvious by the inclusion of this one, it just feels right to induct Liz with her most famous partner and one-time husband. Since she was the "First Lady of Wrestling", I think the "First Lady of NXT", Summer Rae, should induct her into the Hall of Fame.

1. "Macho Man" Randy Savage - Savage is my number one pick, period. One of the greatest professional wrestlers of all time, a consummate performer, and easily the biggest name from the Rock and Wrestling Era that's currently not enshrined. It's a real shame that they decided not to include him in this year's HoF class, but hopefully they'll induct him the night before WrestleMania 33, on the "thirtieth anniversary" of his historic match with Ricky Steamboat. Ideally, Steamboat or Ted DiBiase would be the one to induct him, but I think we all know Hogan would probably slime his way in there.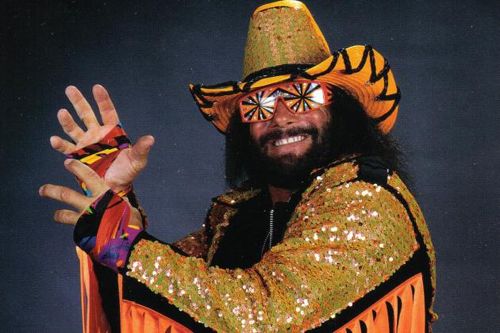 ---



SCOTT RUTHERFORD
5. Bill Apter - With the advent of the internet, the breakdown of kayfabe and simply just the passage of time, the contribution of Bill Apter and his "Apter Mags" are fading from memory. For many of us older fans, magazines like PWI, Inside Wrestling and The Wrestler were purchased religiously every month to not only get the scoop on WWF and NWA but to read about promotions like Mid-South, Continental, WCCW, Portland and a raft of other regional promotions. For myself, back in the 80's, the Apter mags were the ONLY proof that wrestling existed beyond Hulk Hogan. The WWF was the only promotion shown in Australia during the 80's and early 90's and imagine my surprise when I saw a copy of PWI with Lex Luger on the front and realized that there was something else. My story is not unique and millions of fans found out about the whole world of wrestling thanks to this unassuming guy from New York who needs to be recognized as a guy that made life long wrestling fans by the millions.

4. Lou Thesz - See Sammartino, Bruno. Thesz helped build wrestling during the last century and while he may have had a deep philosophical difference between the wrestling he loved and the product that the WWE has put on, it shouldn't detract that for those of us that love wrestling today, the sport was built on the blood and sweat of Thesz and his epic journey as the NWA Champion. There have been few that were tougher than Thesz and he drew millions of fans into arenas every year to watch him go in the squared circle. Much like the induction of Bruno Sammartino last year, if the WWE wants to give the appearance of the HoF being legit then this man needs to be in it.

3. Earl & Dave Hebner - For decades, if there was a big WWE title match, it was a Hebner in the main event raising the winners hand. Both were famously part of Hulk Hogan losing his first WWF title and Earl infamously being the man on the spot in the Montreal Screw job. Both were outstanding referees that knew how to be invisible in a match, get in the right place for a ref bump, give shit back to a nasty heel and time their counts perfectly to build suspense. While it's a pity Earl left under a cloud of suspicion thanks to allegedly selling WWE merchandise without a license and Dave being given the elbow the very next day for really no other reason than being Earls brother, the WWE main events has just not been the same. Hopefully one day, bygones will be bygones and The Hebners can get one last moment in the WWE spotlight.

2. Demolition - The defining WWF tag team for the golden era of WWF tag team wrestling. The longest reigning champions in history, they rode atop a wave a success that no one predicted thanks to being knock-offs of the Road Warriors. Against all reason they caught on and not only won tag team gold, they became a mega-popular team in an early example of the "cool" heels getting fans onside. They just weren't all flash either, thanks to the competent mat skills of Bill Eadie, Demolition could mix it up with the best of them having great tag teams matches with most anyone they went against. While legal wrangling over the Demolition name has probably stalled the team from a HoF birth, surely soon they will get the recognition they deserve.

1. Ted Turner - The only true competition Vince ever had and the only person that came this close to getting the best of the McMahons. Sure Ted spent more than he earned in his attempt at winning the war but having Tuner as enemy combatant for all those years certainly kept Vince and the WWF at the top of their game. The truth is, Ted has always been a wrestling guy and his money provided a viable alternative to WWF programming at the time and while we can assume general loathing runs deep between the two, the recognition of Turner as a true force in wrestling needs to happen.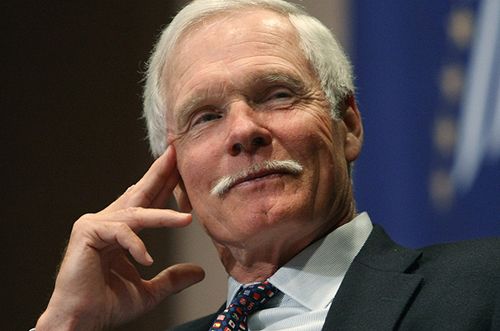 ---



Alex Crowder
5. Vader - This topic was far more difficult than I imagined since most I thought were not in, were already in the hall of fame. Anyway, my first pick is the Man They Call Vader! Vader dominated WCW at its arguable peak(in some people's minds). Plus, he was a revered champion in both WCW and Japan. The man once wrestled with his eye out of socket! Additionally, Vader was a very agile big man and one of the greatest big men of all time. Vader had plenty of good to great matches whether it was his match with The Undertaker, Shawn Michaels, Stan Hansen, Razor Ramon, The Steiners, Ric Flair, Shinya Hashimoto, Mick Foley, Sting, and more. I think Vader has to be one of most underrated World Champions of all-time. Vader held both of Japan's major championships, while also solidifying the new(at the time) WCW World Heavyweight Championship. Yes, Ric Flair held it first but Vader dominated the early scene. Lastly, his WWE work was great even if he didn't get the push he deserved. Many say he would have even won the WWF World Heavyweight Championship if not for politics.

4. Lou Thesz - This pick is probably the one I have the least knowledge on. All I do know is that many spout how Lou Thesz is one of the greatest of all time. The man even innovated my favorite wrestling move the German Suplex. Plus, he held the NWA World Heavyweight Championship for nearly 10 years. That is insane. He wrestled in seven different decades and even contributed to the growth of pro wrestling in Japan. Lastly, Masahiro Chono was one of his protégés, if that does not make you great . . . I'm not sure what does.

3. Giant Baba - Antonio Inoki is in the hall of fame, yet Giant Baba is not. Baba is not only a former NWA World Heavyweight Champion in its heyday, but he also was instrumental in some of the greatest stars of the 90's including: Toshiaki Kawada, Mitsuharu Misawa, Jumbo Tsuruta, Genichiro Tenryu, Kenta Kobashi, Akira Taue, and more. In the 90's AJPW put on a string of 5 star matches unlike anything seen since. Anyone with wrestling knowledge presumably respects Giant Baba and his contributions to pro wrestling. I know that AJPW is on hard times today, but superstars like Suwama and Jun Akiyama still carry on the legacy of AJPW. No matter what happens, one thing is for sure wrestling fans will never forget Giant Baba or AJPW!

2. Sting - Sting is by far one of the greatest modern day wrestlers to have never signed with WWE. Even today at age 54, Sting can still wrestle. Sting had plenty of good matches, a technical classic with William Regal, a crazy brawl with Cactus Jack, and 45-60 minute marathons with Ric Flair. Sting had charisma and a unique look at a time where facepaint was less common. On top of that, most Sting stories do not speak of politics or people disliking the way he did business. He also stayed over even with some of the worst story lines ever(think Katie Vick bad). I would say Sting might be the most well rounded pro wrestler ever. No, Sting is not a technical marvel, a promo genius, or a high-flying expert. Instead, Sting is a jack of all trades. No attribute of his is the best, but every attribute is good. Plus, Sting had some of the biggest pops I ever heard.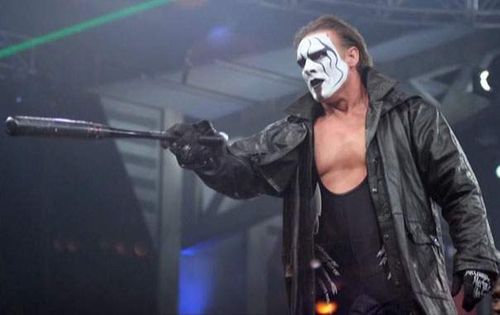 1. Randy Savage - Randy Savage is one of my favorites, but I think most will not deny that he is one of the greatest of all-time. Savage had plenty of classic matches with Ric Flair, Ultimate Warrior, Ricky Steamboat, and even Hulk Hogan. Now, Hogan can wrestle . . . in Japan, at least; however, most his efforts in WWE were always lacking accept when he faced Savage. Randy meticulously planned his matches leading to amazing matches. On top of that, he had probably the most intense promos I have ever seen. Sid called himself psycho, but Savage played psycho better than most. Also, no one has a better diving elbow drop than Randy Savage. When he got air it looked like he was flying. Savage made his opponents look like world beaters when he wanted to. He let Warrior kick out of 5 elbow drops, and he let a Junior Heavyweight Jushin Liger powerbomb him like a child. Savage helped make DDP, who consequently became one of the most over wrestlers of the late 90's wrestling boom. Savage and Steamboat had a match that encouraged wrestlers like Jericho, Christian, Edge, and others to become pro wrestlers! Savage was Mr. WrestleMania while Michaels was just getting noticed in the AWA. I will never forget Randy Savage, and if anyone deserves a hall of fame nod it is him.

---



MICHAEL WEYER
5. Demolition They were the longest reigning tag team champions in wrestling history. That alone should get them recognition in some sort of Hall. But Ax and Smash also were great in how they went from merely Road Warrior rip-offs to a terrific tag team in their own right, great work in the ring, tough as hell but also some skills and gelling well as a team. Their domination of the tag ranks from 1988 to mid-1990 is all the more impressive considering that was arguably the richest period for tag teams WWF ever saw and they faced just about all of them. It'd be great to see the Demos get their due in the Hall and remind you that for supposed "copies," their legacy can more than match the Warriors in many ways.

4. Paul Heyman Love him or hate him (Lord knows, there's enough people to fill out both sides of that equation), you cannot deny the impact and influence Heyman has had on the business. He was a great manager in AWA and WCW but of course what is remembered is how he transformed everything with ECW. The mad genius of it all, he used fan expectations in a brilliant fashion to elevate this style of programming and in-your-face action, one that would massively shift up WWE and WCW in turn. The aftereffects of those moves are still being felt while Heyman continues to steal the show on the mic in various ways and as outspoken as ever with what he does. It'd be a fun speech and a testament to how this fan boy turned performer rocked the business over hard.

3. Jim Cornette Highly unlikely due to Cornette's rants on WWE and such today. But the "Louisville Slugger" was one of the absolute best managers ever, terrific in his promos and on commentary while giving fans wild moments with his tennis racket and interference. He elevated teams like the Midnight Express as champions, always a stellar showman and taking lumps as well (as with blowing out two knees falling from a scaffold). If nothing else, his acceptance speech would be utterly glorious to remind you of the magic a great manager had for the business.

2. The British Bulldogs They're more infamous for their horrible backstage attitudes and sad endings. But there is no denying the impact Davey Boy Smith and the Dynamite Kid had on wrestling, especially in tag teams. From their breakout in Stampede to wowing fans as WWF tag team champs, the Bulldogs always made you happy to be a wrestling fan with their amazing skill and moves that could rock you, gelling as a wonderful team. Even slowed by Kid's injuries, they remained major names with Davey Boy achieving fame as a singles star as well. While unlikely Kid would attend, it would be nice for them to get their due and be inducted as two of the most stunning workers wrestling has ever known.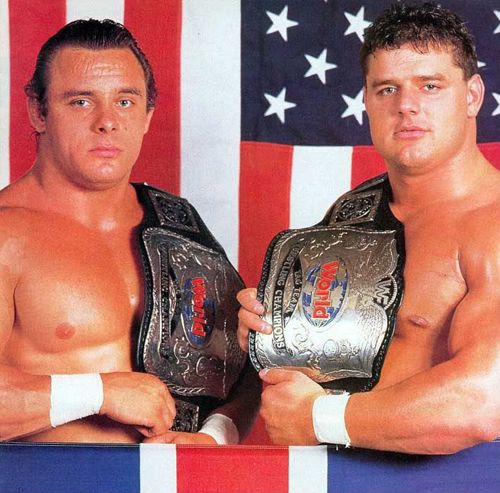 1. Randy Savage I'm sure this is going to be a popular choice for others and without a doubt the biggest name missing from the Hall after Bruno got in last year. One of the biggest stars the business has ever seen, brilliant in the ring with both his planning out of matches, his great mix of technical work and brawling, that fantastic flying elbow and the most wild promos around. Yes, he has that infamous attitude and Vince holding a grudge but there is no denying that Savage was a stunning performer whose name still wows so many watching today and leaving him out of the Hall (especially after his death) is a terrible move and hopefully rectified soon.

---



Justin Watry
5. Sting - If you want to read about Macho Man going to the WWE Hall of Fame for the 3,576,355th time, this is the wrong place. If you want to ask why Owen Hart has yet to be inducted for the 475,387th time, this is the wrong place. Instead of rehashing that stuff and put everybody to sleep, I will focus on five guys that do deserve a WWE Hall of Fame spot and have been slightly (just slightly) overlooked. First up is the obvious. Sting will go into the WWE Hall of Fame within the next year or two. May as well just do it next year in California, have a big match at WrestleMania 31, and sign a big Legends deal.

4. Kurt Angle - Is he almost finished fooling around in that Orlando soundstage with 1,000 non-paying tourists? Goodness gracious. It feels like when a great Hall of Fame football player wastes his entire career on a 3-13 team before retiring. What is the point? Just feels so disappointing. Head up north to WWE, pass an actual physical from actual doctors who monitor that stuff, go through Wellness testing, and go from there. If that means a part-time schedule, then so be it. If that means an immediate retirement, so be it. Kurt Angle should be in the WWE Hall of Fame and not a moment too soon.

3. JBL - You had to know this was coming, right? Not only is he a multi-time tag team champion, he is a wrestling GOD! His words, not mine. Really though, JBL underwent an amazing late career character change that I instantly loved. I still remember telling everybody who would listen that JBL would not only defeat Eddie Guerrero at Judgment Day 2004 but become WWE Champion. While many laughed at that notion, he won that night. The title would arrive a month later. From there, John Cena was a made man set up to be the beneficiary of it all. If the SOLE purpose of JBL for him to launch Cena into the main event scene, I say job well done. Best of all? JBL got to live out the classic "I told you" story to his critics. Once again, I remember the reaction when Bradshaw turned to JBL in 2004. Laughter. Groans. Mockery. Fame palms. Whatever you want to say. Guess what? He proved them all wrong and eat crow. I love that feeling.

2. John Cena - Originally, I did not want to focus on guys still wrestling on a semi-regularly basis in WWE (Big Show, Triple H, Undertaker, Christian, etc.). However, all rules have an exception. John Cena means far too much to WWE and the entire industry. If anybody ever deserved to be inducted while still wrestling (Ric Flair was retiring in 2008), it is John Cena. Do it next year, the year after, whenever is fine. I have often written that 2014/2015 will be his 'phase out' time period in being the top star, and we are already seeing that. No better way to truly cement his legacy by going in the WWE Hall of Fame and still be on the active roster.

1. Vince McMahon - Just like being on the Mount Rushmore discussion, I understand wanting Vince McMahon to taking a backseat. Let the wrestlers have the attention, not the boss. I get it. However, the more I think about it, the more it is ridiculous. Without Vince, nobody would be reading this. Nobody would be watching wrestling on Mondays, Tuesdays, Wednesdays, Thursdays (yes, that too), Fridays, Saturdays, and even Sundays in 2014. That is a lot of wrestling, and none of it would be here without him. While he likes to keep a low profile for the Hall of Fame ceremony, that will change eventually. When Triple H and Stephanie McMahon make the transition to taking over, it would be ideal to honor Vince at that year's WM event.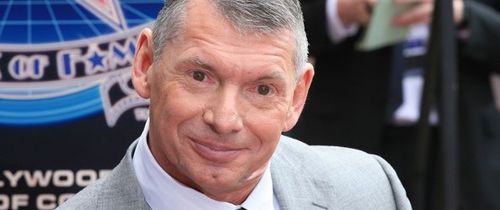 ---



Dino Zucconi
5. Owen Hart - He should have been inducted a long time ago, but legal messes made that impossible. Word on the street is that this may finally come about, and thank goodness. Many squabble over whether Owen's untimely death has overrated him in the eyes of fans, and even if that were true, he'd STILL be a Hall of Famer with his European, Intercontinental, and Tag Title reigns, along with a King of the Ring championship, great feud with Bret, and all around great wrestling skill. Owen's a Hall of Famer.

4. Slick - Look, this has kinda been my thing for the last few weeks. I think Slick needs to be put in the Hall of Fame, ASAP. He's one of the most popular managers of that era, with the Jive Soul Bro entrance music that goes down in history. He always had a pretty intimidating stable of charges, and even had a hand in breaking up the Mega Powers! PUT SLICK IN THE HALL OF FAME!!!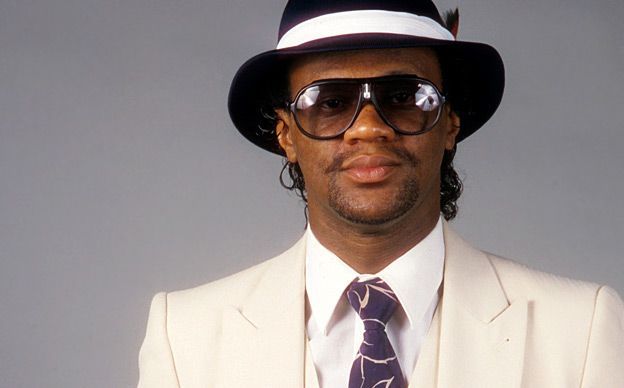 3. Sting - He's the greatest American non-WWF/E wrestler of the last 30 years, and he needs to be given that proper respect. Vince owns the majority of his career, and we want a proper release. With Sting no longer being in TNA, this could happen in the near future.

2. Demolition - The WWF's greatest tag team of all time, and yet, for some reason, they're not in the Hall. This may have to do with some residual beef with Bill "Ax" Eadie, but I don't know that for sure. What I do know is that the longest reigning tag champs not being included in the Hall is absurd. I'm not even going to let this devolve into some "Demolition vs. LOD" talk, because both teams are Hall of Fame worthy. However, seeing Vince ignore his own creation this long has never sat right with me. Get Ax and Smash in the Hall!

1. Randy Savage - He's the most obvious choice, and probably will be in there sooner than later. Regardless, he's not in there now, and that needs to be rectified as soon as freaking possible. No explanation should be needed here, it's the Macho Man!

---



MIKE HAMMERLOCK
5. Randy Savage - Yeah, I've got him at #5. Before anyone throws a hissy fit, I've got him here to get the most obvious WWE Hall of Fame omission out of the way. No one even needs to make a case for Savage. There is no question he should be in there. The actual question is how great was he? He was the original Mr. WrestleMania. Despite Hulk Hogan being the biggest star of his era, Savage was vastly superior in the ring and infinitely more influential in giving rise to the high work rate, hyper athletic wrestling we see today. If you dropped mid-80s Hogan into today's WWE, he'd look clunky and come across as anachronistic. If you dropped mid-80s Savage into today's WWE, he'd be one of the top guys in the company. The world is still trying to catch up to the Macho Man.

It's a crying shame he died before he could mend the fences between himself and Vince McMahon. It's a crying shame he died, period. As I consider Savage's induction, he really shouldn't go in as part of a class. The man deserves his own night all to himself. He was that great. He should go in with a special induction ceremony - The "Macho Man" Randy Savage Tribute.

4. Tony Garea - This is one of those lists where I wish I had 20 entries. Unfortunately I don't. So apologies to Strangler Lewis, Lou Thesz, Tommy Rich, Mr. Wrestling II, Ken Patera, Larry Zbyszko, the Rock 'n' Roll Express, the Midnight Express, the Steiner Brothers and, believe it or not, Jeff Jarrett. Yet this is the WWE Hall of Fame and Tony Garea has been one of the most notable company men in that promotion's history. He was a five-time tag champ and he's been a WWE/F road agent for almost three decades. Give him the gold watch already.

Back in the 1970s and early '80s, Garea was Mr. Tag Team in the WWWF/WWF. He held the tag title for a combined 597 days during his career with four different partners: Haystacks Calhoun, Dean Ho, Larry Zbyszko and Rick Martel. He fought against HOF talents like the Valiant Brothers, the Wild Samoans and Mr. Fuji/Professor Tanaka (the latter of whom deserves induction). Fans who showed up in the Hogan years only remember Garea jobbing at the end of his career, but he was a fixture in the company for a solid decade. Given the WWE's recommitment to its tag division, honoring Tony Garea with a HOF slot would be a fitting way to lionize the history of that division.

3. The Crusher - One of the better outside-the-box picks for the WWE Hall of Fame in recent years was Mad Dog Vachon. It was impossible to ignore Vachon when he came on the screen. Mad Dog wrote roughly half of the how-to guide for being a heel in the television era. The other half? That's the Crusher: three-time AWA champ, instant contender whenever he stepped foot in a new territory and half of one of the business' all-time great tag teams with Dick the Bruiser. He had just about zero technical ability, but he was built like a bowling ball and he could put on a brawl with the best of them. He bragged that his training regimen consisted of drinking beer and smoking cigars. He promised to polka with the ladies of Your Town USA after each of his matches.

I mentioned Randy Savage above. Well guess where his gravelly, lunatic fringe delivery style came from? The Crusher. Reginald Lisowski (Crusher's real name) was an absolute, new-mint original when it came to turning the personality up to 11. The Crusher is such an archetype that if Aristotle and Carl Jung rose from their graves they would devote their every waking moment to document the far reaching effects the Crusher's had on society. For crying out loud, the man is even a garage rock legend.

2. Rick Martel - Take a look at the longest title reigns in AWA history. You've got Verne Gagne, then Nick Bockwinkel, then Rick Martel. In 1984-85, Martel held the AWA belt for 595 days. It was one of the few good decisions Gagne made in the 1980s. Martel had the look and he knew how to wrestle. Had Gagne known how to sell anything, Martel was the face who could have led the company into the 1990s. In fact, Martel did allow the AWA briefly to extend its national footprint. Yet Martel jumped, like so many others, to the WWF (where he had been prior to his AWA run) because ... money. In the WWF Martel was cast as a tag specialist. His first time in the company he won two tag belts with Tony Garea (see above), his second time through he won the tag belts with Tito Santana, as Strike Force.

He had a great heel turn in 1989. After that, Vince McMahon committed booking malpractice by not letting Martel get over Tito in their subsequent feud. A King of the Ring win and perhaps some time with the Intercontinental belt could have positioned Martel for something bigger in the early '90s. Tito was largely a spent force. Of the two, Martel deserved the push. Instead Martel bounced around the mid-card and found himself in that regrettable blindfold match against Jake Roberts at WrestleMania VII. The coulda-shoulda-woulda wind down of his career left him with an "unrealized potential" label that overlooked the titles he won in his younger days. For all he might have done if Gagne had the good sense to pay him or if McMahon had given him a bigger push or if he had jumped to the NWA, Martel still was a major player in the business during the years when the business exploded.

1. Haystacks Calhoun - I'm not a fan of enormous wrestlers. I generally turn the channel when a morbidly obese guy steps into the ring. Yet Calhoun, who weighed more than 600 lbs., was a phenomenon who transcended his scale reading. If you never saw Calhoun, and I barely did, he doesn't translate well. The man was not pretty. He looked like the Stay Puft Marshmallow Man with a neck beard and some overalls. He never won a singles title. His hayseed routine is just about the most overplayed gimmick in the business. You could be forgiven for lumping him in with Uncle Elmer and never giving him a second thought. Yet he was arguably the biggest draw in wrestling throughout the 1960s. Vince McMahon Sr. built his renegade WWWF promotion on the backs of two stars: Bruno Sammartino and Haystacks Calhoun. Together they helped Vince Sr. conquer the northeast, setting the foundation for Vince Jr.'s eventual takeover of the wrestling industry. Bruno was the champ and Haystacks was the carnival attraction. Much of the time people were more interested in the carnival attraction.

If you watch old videos of Calhoun at MSG, you can hear how over he was with the crowd. Literally, no Haystacks Calhoun and there's probably no WWE empire today. Andre the Giant, great as Andre was, really was Haystacks' successor when it came to being a titan-class wrestler. Bruno getting into the HOF last year cleared up one glaring omission, but Calhoun needs to be there alongside him. In terms of historical significance to the WWE, Calhoun dwarfs everyone else who's not in the company's Hall of Fame, Randy Savage included.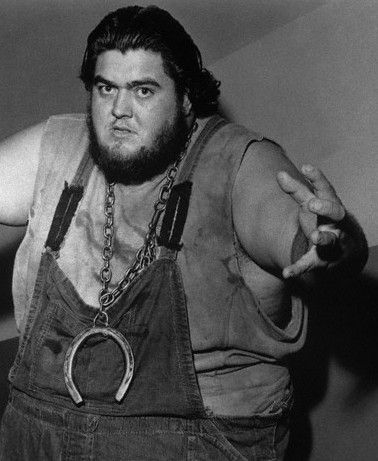 ---



Derrick Cannon
5. Owen Hart - Highly unlikely due to tragic circumstances, it would still be a well deserved and memorable moment for a man who literally gave everything to professional wrestling throughout his career. Owen continued to cement the importance of the longstanding King of the Ring PPV, and is by far one of the most memorable Slammy contestants of all time. Owen Hart's body of in ring work deserves to be recognized and the stories of his backstage antics and hilarious promos would make for a greatly entertaining induction.

4. Steiner Brothers - This would be as well deserved as the induction of the Road Warriors. The Steiners were one of the most incredible teams in WCW history and even dominated the WWE tag team landscape even if for a short time. Scott is memorable for his off the wall promos and Rick's intense brawling style should not be denied. The Steiners were multi time tag team champions in various companies, and played an essential role in the ideal of the power and speed tag teams that would become a staple for many successful tag teams to follow.

3. Rick Rude - With two of his greatest rivals getting inducted into this years hall of fame (Jake Roberts and the Ultimate Warrior) it is quite possible that this induction could happen sooner than later. Rick Rude was an incredible foil and obstacle for both the Warrior and Jake Roberts to overcome. Rude would also create an alliance with Curt Hennig that would cross over to WCW where Rude was the manager of Hennig. Rick Rude would also serve as a template for future wrestlers such as Val Venis, Tyler Breeze, and TNA's Bobby Roode to build their careers around.

2. Honky Tonk Man - Similar to Rick Rude, the Honky Tonk Man played a pivotal role in the careers of the Ultimate Warrior and Jake Roberts. The Honky Tonk man was far from a great wrestler, but as a heat magnet and as a colorful character his career flourished. His theme music is as memorable as HBK's and the Million Dollar Man's, and played a large part in getting his Elvis gimmick over. The Honky Tonk Man's most notable role came as the longest standing intercontinental champion of all time. The character and the title reign alone certainly makes for a well deserved hall of fame induction.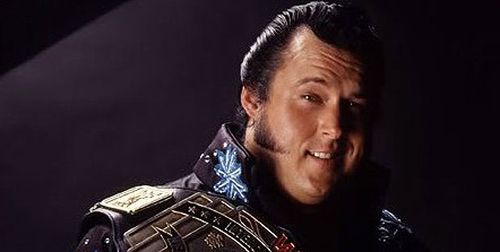 1. Randy Savage/Poffo Family - Randy Savage deserves to be in the hall of fame. If it takes the induction of his entire family to make that possible, I hardly consider that a hindrance. Randy's father has already been inducted into the long defunct WCW hall of fame and his brother played a pivotal role in making the Mr. Perfect character a huge success. Randy's contributions to wrestling are legendary. His feud with Hulk Hogan was one of the most intense of their era or any other. Randy Savage's feud with Ricky Steamboat would elevate the Intercontinental championship. His relationship with Elizabeth would create many memorable twists and turns including a very emotional reconciliation at WrestleMania VII.

---
YOUR TURN KNOW IT ALLS

List your Top Five for this week's topic in the comment section using the following format:

5. CHOICE: Explanation
4. CHOICE: Explanation
3. CHOICE: Explanation
2. CHOICE: Explanation
1. CHOICE: Explanation
Your heart is free. Have the courage to follow it…TO CSONKA'S TWITTER!

http://www.twitter.com/411wrestling
http://www.twitter.com/411moviestv
http://www.twitter.com/411music
http://www.twitter.com/411games
http://www.twitter.com/411mma

Have you checked out the Csonka Podcasting Network? If you haven't, you should We run anywhere from 15-20 shows a month, discussing pro wrestling, the world of MMA, the NBA, general sports, popular TV series of the past, bad movies, battle rap, interviews, MMA & Wrestling conference calls and more! Around 10 different personalities take part in the various shows, which all have a different feel; so you'll likely find something you like. All of the broadcasts are free, so go ahead and give a show a try and share the link with your friends on the Twitter Machine and other social media outlets! Running since May of 2011, there are currently over 500 shows in the archive for you to listen to.



Larry Csonka is a Pisces and enjoys rolling at jiu jitsu class with Hotty McBrownbelt, cooking, long walks on the beach, Slingo and the occasional trip to Jack in the Box. He is married to a soulless ginger and has two beautiful daughters who are thankfully not soulless gingers; and is legally allowed to marry people in 35 states. He has been a wrestling fan since 1982 and has been writing for 411 since May 24th, 2004; contributing over 3,000 columns, TV reports and video reviews to the site.
comments powered by