SPOTLIGHTS
The 8-Ball 3.31.14: Top 8 Future WrestleMania Destinations
Posted by Mike Hammerlock on 03.31.2014

From Las Vegas and Rio De Janeiro to London and more, 411's Mike Hammerlock breaks down his top eight future WrestleMania destinations…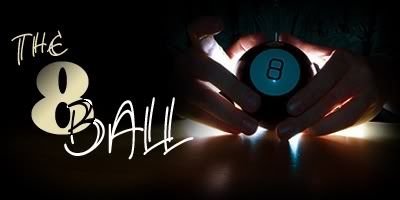 Thanks to Mark for requesting this one. The Wrestlemania travelling circus goes to New Orleans this week and Santa Clara next year. Yet where does it go next? We are firmly in the Stadium Era for the event. Wrestlemania hasn't been in an arena since 2006 and, unless business for the WWE tanks, it's never heading back into an arena. Well, I guess someone could build a 70,000-seat arena, but you'd need an absurd number of ticket-buying hockey and/or basketball fans to justify it. So we're talking stadiums for the forseeable future.

Of course, not just any stadium in any city will do. Wrestlemania happens in late March/early April. Much as I'd love wrestling's biggest spectacle to return to my stomping ground of Boston, our football stadium is 45 minutes outside the city in a sleepy exurb. It also doesn't have a roof. They could try Fenway Park, but its capacity is only 37,400 and it also doesn't have a roof. Why am I obsessing about a roof? Well, if you could look out my window right now, you'd understand. It's 40 degrees with a misting rain that's going to last two days. It will turn to ice pellets at some point tonight. Welcome to spring in New England. You can't hold Wrestlemania in that, which is why the Grandaddy of Them All isn't coming back to Boston, ever. Sucks for me. Sucks for Chicago too, because the weather's also way too brutal there in early spring and it lacks a domed stadium. Climate has doomed us both to SummerSlam status.

A few words about some perfectly good locations that didn't make the cut. Minneapolis, Dallas, Toronto and Vancouver all have roofed or warm weather stadiums and would be great locations. Wrestlemania should go to those cities at some point in the future. They just missed this particular cut. Part of the reason why is I picked some international locations (Wrestlemania's done Toronto twice in the past and I'm lumping Canada in with the U.S.). The WWE is an international product and it needs to capitalize on that. The exposure of holding Wrestlemania overseas and the energy of the crowd would be massive. I could have done domestic and international lists. A few locations that missed the list were Mexico City, Buenos Aries, Sydney, Tokyo and Beijing. I'd give all five of those cities major shows in the future. It would have a Wrestlemania feel even if it wasn't Wrestlemania.

Now let's shake up the Magic 8-Ball and figure out where Wrestlemania should head next.




8. Seattle



Quick, name the greatest Wrestlemania of all time. There's plenty of room for argument, but a fair number of you likely are answering Wrestlemania 19. It marked the end of the Rock-Austin Wrestlemania trilogy (also Austin's last Wrestlemania). Shawn Michaels made a triumphant return to Wrestlemania and put on a classic against Chris Jericho. Brock Lesnar nearly killed himself doing a shooting star press against Kurt Angle. And it all happened in Seattle. It's time for Wrestlemania to head back to the Emerald City. Think about it, WM19 was so long ago that nobody gave a crap about the Streak. It existed, but it was more accidental comedy than legendary wrestling at that point in time.

Seattle has two downtown roofed stadiums, CenturyLink Field being the larger of the two. It's also the home field for Daniel Bryan, who's going to be a very big deal in the WWE for the next few years. Remember that crowd reaction during the Slammies? Well, stick that in a stadium and amp up the stakes and you might get an event that tops WM19.




7. London



Yes, the chances of getting steady, driving rain are excellent at this time of year in London, but surely there's some way to stick a temporary roof on Wembley or the Olympic Stadium or the Emirates. The fan sections are already covered in those stadia, so maybe the temp roof isn't even necessary, just a ring pagoda. Some minor engineering shouldn't prevent the WWE from taking Wrestlemania to a wrestle-mad country with world class facilities. On top of that, it would be insanity to make any city other than London the first European location for Mania. Paris can wait. So can Madrid, Barcelona and Rome. Wrestlemania has got to go to London. If that's not on Vince McMahon's bucket list, he needs to draft a new bucket list. London's calling.




6. Las Vegas



Maybe they aren't going back because they think Vegas is cursed. Wrestlemania 9 was a turkey, though they were all turkeys in those days. Surely the Giant Gonzalez stench has worn off of Vegas by now. Plus, Vegas is most WWE city of them all: new money, loud, glitzy, with a seedy underbelly. Vegas doesn't really have the stadium for the event, but there's got to be some way to configure the Las Vegas Motor Speedway to host the event. Damn sure the city is willing to spend the money to put on a spectacle. The desert climate should make for decent weather. The entertainment tie-ins and the sheer spectacle of a fully Vegasafied Wrestlemania would be kind of awesome. There's no question of if Mania should go to Vegas, just how.




5. Nashville



With the move into this Stadium Era, Wrestlemania has moved south. If you're going to do this thing outdoors, then you've got to move where the weather is. Manias 24-28 were in Florida twice, Phoenix, Atlanta and Houston. Those cities may become part of the regular rotation. Yet the WWE needs to move around the Wrestlemania goodness and it's going to need some other relatively warm weather locations to round out its regular roster. Nashville is a perfect location. It has LP Field, where the Tennessee Titans play and it's the home of the country music industry. Even if you're an avowed country music hater (like me), you have to recognize it's got a huge pop culture influence. More than other southern locations, Nashville would help sell the WWE to a large swath of the nation. Beyond generally good weather, it's an actual strategic location.




4. Rio De Janeiro



Brazil has the World Cup this year and the Olympics in 2016. Wrestlemania would make it a trifecta. Fine, Mania is a relative gnat compared to those other two events, but that just means there's no doubt Rio can host the WWE's big show. The Maracanã is a true "Showcase of the Immortals" from Pele to Frank Sinatra to Pope John Paul II. KISS jammed 137,000 into that stadium and a-ha drew 198,000. The scale of of what you can put on at the Maracanã is immense. It's where you go if you want to blow people's minds. Rio also knows how to party. You don't need to bring the circus to Rio, the circus is already there. Wrestlemania in Rio would raise the bar for every Mania that followed it. The only downside would be that the WWE may never be able to put on a bigger spectacle.




3. Philadelphia



It's unthinkable that the most gonzo wrestling city in the U.S.A. hasn't hosted Wrestlemania since the 15th edition in 1999. Terrible event, worst Wrestlemania of the Attitude Era. Rock and Austin delivered, but major hangover from not having Shawn Michaels nor Bret Hart around. It was a shame it happened in Philly. A cavalry consisting of Edge, Kurt Angle, Chris Jericho, Eddie Guerrero, Chris Benoit, Christian, the Dudley and the Hardy Boyz would get their Wrestlemania debuts the next year. Think about that. Philly hasn't had a Wrestlemania since before those guys wrote their WWF/E legends. It's been too long. If they could do the event in New York, then it's workable in Philadelphia. The springtime weather gets progressively better as you head down the Atlantic seaboard. Give the most rabid wrestling fans in the nation another Wrestlemania and this time make it a good one.




2. Washington D.C.



For reasons that extend beyond this human's understanding, Wrestlemania has never taken place in our national capital. That needs to be fixed, stat. The city has stadiums, famously nice spring weather and it's our freakin' national capital. Six million people in the metro area and, of late, D.C. has been one of the hotter crowds when the WWE rolls into town. On top of that, think Vince could assemble the former and current Presidents for the event? I bet he could. Hoping for a five-man powerbomb from them against some Russian stand-in (for one night only, Kozlov!) is probably too much to ask. Yet Vince has always viewed Mania as the All-American event. Time to bring it to Washington and make that official.




1. Montreal



How has this not already happened? Jam 80,000 red hot wrestling fans inside the Stade Olympique and you've got the makings for a classic. Seriously, every time the WWE goes to Montreal the intensity and energy are off the charts. I can only imagine what it would be like with the volume turned up to 11 for Wrestlemania. We'd spend months speculating about potential screwjobs. Appearances by Bret Hart and Shawn Michaels would rip off the roof. Plus, how can you not want to bring Mania to a city that's holding some sort of festival roughly 365 days a year? People who travel to Montreal for the event would have to be dragged from the city kicking and screaming, or perhaps they'd be hospitalized for having too much fun. There's lots of can't-miss locations for Wrestlemania, but Montreal ranks as the absolute top of the list. It's a city steeped in wrestling history, filled with fervent fans and it needs to host the WWE's signature event.

I take requests.. The purpose of this column is to look forward. What could be? What should be? What is and what should never be? What would make more sense? If there's someone or something you think should be given the 8-Ball treatment, mention it in the comments section. I might pick it up for future weeks.
comments powered by