SPOTLIGHTS
Wrestling's 4Rs 3.31.14: WWE Smackdown & TNA Impact Reviewed
Posted by Daniel Clark on 03.31.2014

Bray Wyatt battled the Big Show ahead of WrestleMania, James Storm and Gunner had a rematch of their Lockdown battle and more! Wrestling's 4Rs breaks down the Right, the wRong and the Ridiculous from WWE Smackdown & TNA Impact!


How the 4Rs of wRestling Work!
Here is a quick explanation of the 4R's. The column will run TWO times a week. We will group our feelings on the shows in various categories: The Right, the wRong and the Ridiculous. The Right is stuff that worked very well: a great promo, a great match and so on. PuRgatoRy is a section between the right and wrong. It shows equal traits from both sides that cannot be ignored and needs discussed. It is not a bad place per say, as things can get remedied or go the wrong way the very next week. The wRong is what it sounds like: bad matches, bad or boring promos and so on. The Ridiculous is stuff that had no right on TV: Stupid angles and so on. And there is always a possibility of a 5th R, which is as bad as they come. This column is supposed to be analytical, and at the right time very critical of the shows, it was the whole reason it was created. This is not a "mark" column, nor a "smark" column, our goal is to analyze the show from many different fronts, reward the good and call out the bad. We will not apologize for our opinions, they are as they are, whether positive or negative.
---
Impact 3.27.14:
By: Irfan Alam
QUICK MATCH RESULTS:
The Wolves def. Magnus and Abyss at 6:00 by submission

Angelina Love def. Madison Rayne at 5:00 by pin

Samoa Joe def. Eric Young at 6:00 by submission

Gunner def. James Storm at 10:00 by pin


THE RIGHT:
Magnus tapped to The Wolves: Magnus has said before that he has no shame in tapping out when the title is not on the line. So it was nice to see some consistency maintained in his character when he tapped immediately to the single leg crab of Eddie Edwards. Although The Wolves did get a victory over the world champion, it can be argued that it was Magnus who lost the match instead of Wolves winning it. So, the finish managed to protect everyone: Magnus' credibility as a wrestler can't go further down anyway, Abyss was protected, and The Wolves can now brag about beating the world champion (which they did after the match, also mentioning that they are now going after the tag team champs which I appreciate them saying as they need to be in a title program soon). And it also helped in creating some tension between Magnus and Abyss, as Magnus' selfishness cost Abyss the match. So, overall the match was sound from the booking standpoint. The actual wrestling in the match was also solid, especially The Wolves who were very fluid in the ring. Such a performance can only increase chances of a viewer not tuning out during a Wolves' match in future, which is a good thing, as these guys are capable of delivering much better matches under the right circumstances.

The Beautiful People are officially back: I personally didn't like that Love/Sky were given two in-ring segments (especially considering that many people don't even get one). The first segment where Love asked Sky to pick a side was pretty standard stuff. Nothing good, but nothing awful too. The match between Love and Rayne was, as expected, more focused on the storyline than the actual action. And speaking of storyline, the turn of Velvet was as predictable as anything. However, as I said last week, predictability isn't always bad, as this was the only logical outcome. The Beautiful People were involved in some of the more memorable moments in Knockouts history, so this may just be me being nostalgic, but I have absolutely no issues with the way things unfolded tonight. It's interesting to see who goes for the gold against Madison, as I don't expect Velvet to be Angelina's lackey this time around, and neither do I expect a dissension between Sky and Love so soon after their reunion. So I am looking forward to how this develops next week.

Bully/Roode brawl: Bully (with the help of his fans) had filled the entire ringside with tables before calling out Roode. Roode came out and cut a refreshingly cocky promo about how he is no longer the man he was at Lockdown. That line about spitting on Dixie Carter before it became cool was golden. The promo soon degenerated into a brawl. But this was not an ordinary brawl. Completely surrounded by tables, both men sort of gave the perfect preview of a tables match. In fact, the brawl was so methodical, it was almost like a match, and hence it managed to provide very good action in a very short amount of time. Hats off to both of these guys for pulling this off.

Unlocked: The main event was the no-brainer choice for "The Right" section this week. The production guys did a good job of hyping the match with preview videos throughout the night. When Gunner made his entrance and Storm attacked him on the floor to start the match, the intensity shown by both guys had already established this as something poised to be great. I actually liked this match more than their Lockdown meeting. The spear onto the table, and the two superkicks were both very cool to see. All of the other spots were also very good, which makes this the best TV match in TNA in recent memory. My only gripe is with the end-result. I was rather hoping for Storm to win this one as that would continue the feud more naturally. Both Gunner and Storm have already said in Impact365 videos that this thing isn't over. But the way Gunner won tonight certainly had an end-of-feud vibe to it.


puRgatoRy:
Samoa Joe vs. Eric Young: This was a perfectly decent match lying in PuRgatoRy-land because it never quite touched what was expected from it. After an emotional promo from EY earlier tonight, I was expecting him to take Joe to the absolute limit in this match. While he did get some nice offense against Joe, it wasn't sufficient to provide as much momentum before his world title match as they/I would have hoped. I believe that this match suffered from having a bit less time. If they had more time, they wouldn't have to resort to tactics like Joe's shoulders being on the mat while applying the coquina clutch, in order to protect EY. Nobody was hoping for EY to defeat Joe, but he should have at least got the chance to let his wrestling do the talking for his new serious character rather than Joe's mistake.


THE wRong:
The opening segment was painfully long: MVP kicked off the show teasing some decision related to Abyss. Magnus and Abyss soon joined him. Magnus said that Abyss doesn't work for TNA or for MVP. Abyss has a contract with Magnus and he will only be seen when Magnus is around. MVP offered Abyss a world title shot in a 3-way against Magnus and Joe, in hopes that Abyss wouldn't be loyal enough when he himself is in the title match. Joe then came out complaining about how this would essentially be a handicap match. A brawl ensued leading to EY coming out for the faces. After a commercial break, EY expressed his desire to stop the monster(Abyss) that he created. He asked for himself to be put into the title match next week in order to neutralize Abyss. MVP was skeptical of EY's credentials being worthy of a world title match, to which EY cut an emotional promo about his legacy in TNA. MVP agreed and made it a 4-way match, leading to Joe brawling with EY, setting up their match for later tonight. In retrospect, I feel that many of the other segments/matches would have benefited a lot if this segment didn't get as much time as it got. Besides the time argument, I didn't even find it enjoyable until EY cut his promo after the commercial break. Abyss not having a TNA contract but still working there is illogical. And so is MVP trying so many random ideas to neutralize Abyss, when simply banning him from ringside would have done the job. As I wrote last week, such an approach is not only not distancing MVP from any of the earlier authority figures, it is downright weakening his character of being a wrestling-oriented boss. While I do liked the EY promo, and am happy for his push in the title scene, this was simply not the way to go about it.

The Hunt for Willow: They showed a few very short clips of EC3 and Rockstar Spud on a hunt for Willow. I am aware that some people liked this stuff, but I honestly couldn't stand any of it. It was all way too cheesy, and even Spud's brilliance wasn't enough to make it enjoyable(and I have enjoyed all of Spud's segments so far). Besides, I found it disgusting that they chose to end the show with this rather than with Gunner on top after a perfect main event. It may have been tolerable as a single video in the middle of the show, but ending the show with this was a bad decision in my opinion.


THE Ridiculous:
NOTHING



The 411:


Gunner vs. Storm stole the show tonight. One can't really expect more from a TV match. The Wolves vs. Magnus/Abyss and the Bully-Roode brawl also provided excellent action. Love vs. Rayne was predictable but in a good way. Samoa Joe vs. Eric Young was a decent match which could also become great if given a bit more time. So overall, I am quite satisfied with the action on display tonight. What I am not so satisfied with are a few of the writing choices. MVP needs to be stronger in his initial days and he shouldn't resort to silly ways to neutralize Abyss. EY's title picture push, while appreciated, is not built well. And I absolutely hated the Willow segments and am actually looking forward to Hardy being back eventually. Finally, there is the perennial issue of skewed focus on certain characters to the point that many important characters do not get featured weekly. While it was nice that they didn't forget about Samuel Shaw, he should have actually been used in a way to build his upcoming match with Anderson. In summary, despite some booking choices that I can't stand, I enjoyed the show a lot, and the matches/brawl ensure that this gets a high enough rating.

Show Rating: 7.9

As a reminder, I will be going by the 411 scale…

0 - 0.9: Torture
1 - 1.9: Extremely Horrendous
2 - 2.9: Very Bad
3 - 3.9: Bad
4 - 4.9: Poor
5 - 5.9: Not So Good
6 - 6.9: Average
7 - 7.9: Good
8 - 8.9:Very Good
9 - 9.9: Amazing
10: Virtually Perfect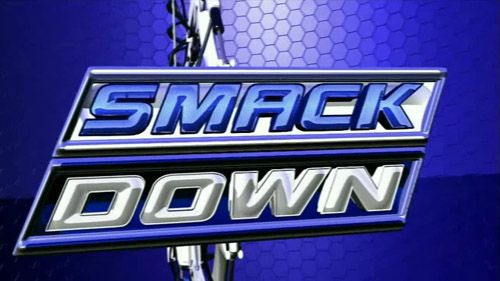 Smackdown 3.28.14
By: Daniel Clark
QUICK MATCH RESULTS:
Sin Cara def. Damien Sandow at 1.02 by pinfall

Seth Rollins and Dean Ambrose def. 3MB at 3.04 by pinfall

Seth Rollins and Dean Ambrose def. Curtis Axel and Ryback at 4.15 by pinfall

Fandango def. Goldust at 3.16 by pinfall

Sheamus def. Batista at 5.33 by DQ

The Bella Twins def. AJ Lee and Tamina at 3.21 by pinfall

Jack Swagger def. Jimmy Uso at 2.00 by submission

Mark Henry def. The Miz at 3.24 by pinfall

Bray Wyatt def. The Big Show at 4.10 by pinfall


THE RIGHT:
Batista and HHH promo: Batista absolutely nails the absolute "Hollywood" heel who thinks that he so much better than everyone else and cannot understand why the public does not like him and even though his in ring work hasn't quite hit the level you would hope it would be at, his work on the microphone has. HHH comes out and even though there is only a very slim chance that HHH will actually get into the triple threat match, they have done a good job of building up the tension between him and Orton and Batista so that if it did happen, there would be a story around it. Batista sort of blurs the lines with his comment that HHH would not be where he is if he didn't marry the boss's daughter and then brings up the fact that HHH has never beaten Batista. With HHH's comments to Batista that since he came back, he has yet to see him be the animal, seems to be setting up a return for the animal though with him putting a serious beatdown on the roster and it sort of came across as a pep talk from HHH to Batista to try and fire him up to get back to his old self. If HHH doesn't beat Daniel Bryan, the impression is that he would much rather Batista win the title match than Bryan or Orton, and this from HHH is him trying to install some fire in him to get him back to that level.

The Shield vs. 3MB/Rybaxel: Simple and effective, but this helped to build to the Shield's match at Wrestlemania and allowed them to have a chance to get some revenge on the teams that beat them down last week. 3MB were dispatched easily as you would expect and Rybaxel didn't provide too much more of a problem and the Shield do appear to be growing into their roles as faces and have changed their offence and their mannerisms around the ring so that people are going to cheer them. The second of these matches was reasonably decent for a four minute TV match and even though we missed the start of it due to a commercial, this is the only real occasion where that is acceptable as it was a match made on the fly by Corporate Kane and Corporate Outlaws to punish the Shield which is exactly what the corrupt authority have been doing. The Shield remain strong heading to their match at Wrestlemania but keep having to overcome obstacles that will be thrown at them.

Big Show promo: The Big Show didn't have a lot to say in his backstage interview, but what he did do was set the stage for his match with the Wyatts. He said that the Wyatts have been causing problems and that sometimes you even question yourself because of what they are doing, but tonight he will give them a problem. Set the stage for the match by stating by the Big Show wants to fight the Wyatts and what he will do to them, but at the same time, solidified them as a threat to him.

Jack Swagger vs. Jimmy Uso: At last there was a bit of focus and promotion on the tag team match at Wrestlemania and although Swagger and Jimmy only had two minutes of time for this match, they made the most of every second of it and packed in more than you often see in five minutes matches. Swagger gets the win by making him tap out and the Real Americans continue to have a load of momentum as they head to Wrestlemania, but there are still doubts about whether they can stay on the same page for long enough. Swagger continues his streak of having good matches as well and has once again turned a corner i9n the ring with his recent run. Would have loved to see this go a lot longer than it did.


puRgatoRy:
Fandango vs. Goldust: The feud between Fandango and the Rhodes Brothers continues, which makes it even stranger that Fandango lost to one of Los Matedores last week. An okay match and Fandando gets a much needed win that allows him to gain a bit of momentum in this little feud, but also doesn't hurt Goldust too much because of the distraction by Summer Rae. There seems to be something brewing between Goldust, Summer Rae, Fandango and maybe even Cody Rhodes as well that could be an interesting mid card love square that could eventually lead to the split between Cody and Goldust, or it could do something to push Fandango back up the card, and there have been hints that something is going to happen, but it could do with being a bit less ambiguous.

Sheamus vs. Batista: I sort of viewed this match as a bit of test to see what the level of in ring shape that Batista had managed to get himself to and although he has improved, he doesn't look yet back to the level that he needs to be to be involved in the main event of Wrestlemania. The staging of the match was sort of designed to react to HHH's comments earlier in the night to bring back the animal. The only issue was that I'm not sure that he really went far enough in doing so. Hitting someone with a chair to draw a DQ, a couple more chair shots, throwing him into a ring post, and then hitting them with your finisher isn't exactly the actions of someone acting in an animalistic fashion as far as I was concerned, and if Batista was truly going to be the animal, then the man he beat up needed a stretcher job at the end of it really to see his return. Of course, this could be something that will be mentioned on Raw as Batista still not yet being the animal. Match itself never really had a chance to get going properly, but given that Batista is going to Wrestlemania in the main event, he isn't exactly being shown as that person at the moment.

AJ/Tamina vs. The Bellas: With Vikki on commentary this was a chance to give some more details on the divas match that is taking place at Wrestlemania. With her however not giving any details about the match, you sort of get the impression that this is because at the moment they haven't actually decided how they are going to work the match and what kind of match that it will be, which with Wrestlemania next week isn't exactly the best place to be. Match was a bit of a non-event with very little of the commentary focused on it, but it looks as if Tamina is getting closer to totally turning on AJ, if she hasn't already done so. AJ takes another defeat against the Bellas and at the moment she isn't looking much like a champion, but the more a champion tends to lose in non-title matches, the more likely it is that they retain when they actually defend the title. Given the length of AJ's title reign, if she is going to lose it, it should be in a one on one match.


THE wRong:
Sin Cara vs. Damien Sandow: Given that there are only a few days until Wrestlemania, every second of your TV time should be devoted to promoting the event and making it a must buy for any fan, and nothing that happened in this match would have helped in that regard. The commentary team spent the whole match talking about Scooby Doo, and the match lasted just over a minute and didn't really benefit anyone. Sandow's losing streak storyline may have been helped if there had been any focus on the match afterwards rather than cutting away instantly, while this win for Sin Cara is not likely to change anything about his position on the card. Lasted only a minute which is probably the best thing about this as it didn't take up too much time on the card, but really had no reason to be on TV at all this.

Mark Henry vs. The Miz: The crowd didn't really seem to care too much about this match and that wasn't helped by the match itself not being the most fluid that it could have been. Ostensibly, this was to promote the battle royal at Wrestlemania and it sort of did that with the Miz managing to throw Mark Henry over the top rope. But it wasn't really treated as if it was a big moment in that sense and the Miz quickly got beaten down and pinned. I'm not sure that getting the Miz to do loads of promotion for the battle royal, have him in segments with Hulk Hogan and Arnie, and then have him lose clean in three minutes is necessarily the best way to use him and make the most of his promotional skills. That said, given the Miz is unbeaten at Wrestlemania and is being thrown in high profile segments on Raw, I could easily see him winning the battle royal, which either needs to be won by a dominant face or a sneaky heel.

Emma and Santino: A vignette where Emma and Santino are on a date has the potential to be a few minutes of some light hearted comedy but in typical WWE fashion, they try to do too much and are trying too hard to force the jokes. Bits of this were okay, but instead of just letting Emma be a bit goofy, they went far too over the top here and made her seem a little insane and you could tell that both Emma and Santino were trying their best with this but neither of them really seemed to truly believe that they had been given good material.

Big Show vs. Bray Wyatt: Two things about this match put this in the wrong. The first is that it just didn't feel like a main event and didn't have that hook that comes off the ending of a show that makes you care about what has happened and are eagerly excited to see what will happen next. The second is that Bray Wyatt needed help from Rowan and Harper to get the win. There was no need to protect the Big Show as a pinfall loss in this match is not going to affect whether he can win a battle royal or not. But Bray Wyatt needing help to beat the Big Show doesn't exactly help him look as if he is going to be on the same level as John Cena ahead of their match at Wrestlemania, as if he can't even beat the Big Show on his own, what chance has he got against Cena? Bray should have won this clean as it would have been another major victory for him and he could claim to have slayed


THE RIDICULOUS:
Nine Matches: Smackdown had nine matches on the show. Of those nine, only one went longer than five minutes (and that was only by 30 seconds), and six were less than three minutes. Too many matches were booked for the show and none of them as a result felt the slightest bit important.

Where are the big stars?: Wrestlemania is next week and there are very few shows between now and the show. Only really Raw, possibly Main Event, and then Smackdown next week, but in recent times, the last Smackdown before Wrestlemania hasn't always been a proper show. So this is one of the last chances to push the PPV. And yet, there was no Randy Orton, Daniel Bryan, John Cena, Brock Lesnar and the Undertaker on the show at all. Arguably the five biggest names on the roster and not one of them featured on this show. Instead we had a show that almost felt as if it was a filler episode in June rather than one of the last pushes towards Wrestlemania 30. I get and understand not wanting any of the top names to get injured, but that doesn't mean they cannot cut a promo on their match and promote it that way. It's not like a series of interviews and talky segments would have bitten into the high quality and lengthy matches that we got instead.



The 411:


If someone had shown you the list of results for this episode of Smackdown and then asked you to place when in the calendar it had taken place, you would probably have said some point in the summer when no-one is really watching and you can get away with the occasion filler episode. You most certainly would not have said nine days away from Wrestlemania 30.

The show wasn't necessarily that bad but when you consider how close to Wrestlemania it is, it was a massive disappointment and didn't feel at all like the biggest PPV of the year is just around the corner and the total lack of almost all of the main event stars contributed to this. No Daniel Bryan, John Cena, Randy Orton, Brock Lesnar or the Undertaker at all and it felt like it. The ending of the brand extension was partly due to the fact that they could spread the star power out over both shows - ending it was supposed to end episodes of Smackdown that feel like an extended version of Superstars and yet just before Wrestlemania that is exactly what we got.

Batista and HHH started the show well with a good promo that touched upon their history and Batista the character looks to be a certain main eventer. The problem is that Batista the wrestler does not appear to have got back to the level he sort of needs to be at to actually be in the main event at Wrestlemania 30. Add this to the fact that Daniel Bryan or HHH will be wrestling their second match of the night, and Randy Orton and Bryan have not had the greatest set of matches over the past year and all of a sudden the match might struggle to reach the level that you would hope for.

The Shield continued their good streak with a couple of good wins over 3MB and then Rybaxel and them being forced into multiple matches by the Authority is exactly what you would expect to happen to them, but also gives them extra time to build their face characters and they seem to be developing the right mannerisms to be cheered in the ring as they did to be booed.

And Jack Swagger and Jimmy Uso had a two minute match that was probably the match of the night with both men going full at it and giving all they had, but it doesn't really gloss over the fact that the tag team title match at Wrestlemania has had a very haphazard build to it. I expect it to be a sleeper match on the card given the talent involved, but it just doesn't feel like a Wrestlemania match, and I'd like to hear from the Usos at some point as to how they feel about being shoved in this match. (not to mention, the Outlaws still have a rematch for the titles anyway).

However, the rest of the showed ranged from disappointing to questioning why we needed to see it. The main event between Bray Wyatt and the Big Show was set up okay but wasn't a great match, but worse, had no reason for Wyatt not to win clean, and the booking of that match to protect the Big Show was bizarre. And given that John Cena has been tortured by the Wyatt family, it seemed strange that he didn't want to come and get some revenge on them here.

Fandando vs. Goldust was okay, but far too short to mean too much. The Divas tag was okay again, but had so little focus on it by the commentary team that it became very forgettable and all I can remember from it is that the title match at Wrestlemania basically does not yet have any clear idea as to what the rules for the match will be. The Miz vs. Mark Henry and Damien Sandow vs. Sin Cara just didn't need to exist on the show at all as they didn't add anything. Not to mention that there seemed to be an awful lot of video packages on the show as well.

As a show promoting Wrestlemania, it didn't necessarily do a bad job, with some focus put on Batista, the divas match, Wyatt vs. Cena, with videos covering most of the other big matches. But as a show on its own it was bad episode of Smackdown with far too many short matches that were ultimately meaningless. And given that it is Wrestlemania 30 next week, it seemed so much worse as this is the time of year when all the big stars are around and this is a chance for maximum build and yet nothing like that happened here.

Considering it is Wrestlemania 30 next week, not the time to have the worst episode of Smackdown of 2014.

Show Rating: 3.9

As a reminder, I will be going by the 411 scale…

0 - 0.9: Torture
1 - 1.9: Extremely Horrendous
2 - 2.9: Very Bad
3 - 3.9: Bad
4 - 4.9: Poor
5 - 5.9: Not So Good
6 - 6.9: Average
7 - 7.9: Good
8 - 8.9:Very Good
9 - 9.9: Amazing
10: Virtually Perfect

Have you checked out the Csonka Podcasting Network? If you haven't, you should We run anywhere from 15-20 shows a month, discussing pro wrestling, the world of MMA, the NBA, general sports, popular TV series of the past, bad movies, battle rap, interviews, MMA & Wrestling conference calls and more! Around 10 different personalities take part in the various shows, which all have a different feel; so you'll likely find something you like. All of the broadcasts are free, so go ahead and give a show a try and share the link with your friends on the Twitter Machine and other social media outlets! Running since May of 2011, there are currently over 500 shows in the archive for you to listen to.






The 874th edition is over…


http://www.twitter.com/411wrestling
http://www.twitter.com/411moviestv
http://www.twitter.com/411music
http://www.twitter.com/411games
http://www.twitter.com/411mma
comments powered by