SPOTLIGHTS
The Wrestling News Experience: 03.31.14
Posted by Stephen Randle on 03.31.2014

A preview for the final Raw before WrestleMania featuring Hulk Hogan and more, a look at everything you need to know heading into WrestleMania 30 and more!

Monday March 31st, 2014

From 411Mania's Canadian offices in Waterloo, Ontario, Canada, this is The Wrestling News Experience, with Stephen Randle!



Reluctant To Find He's Stuck In The Nineties Again

Good morning, everyone, and welcome to the Experience. I am Stephen Randle, a man who knows that the only proper way to number WrestleMania is with roman numerals, even if it does lead to a lot of cheap jokes about this year's event. Actually, I'm shocked that most people have kept it in check.

At any rate, it's just about time for WrestleMania, and even though more people will watch the premiere of Game of Thrones Season Four next Sunday (good thing I have a PVR), it's still the biggest wrestling event we'll ever see, and as long as the Network doesn't crap out, it looks like it might actually be one of the best Manias in a long time. Come on, people, they've been kicking us in the balls for nearly a year to set this up, we have to be optimistic that they'll make all our dreams come true in the end, or what was the point?

Moving on.




Tonight, it's the very last Raw before WrestleMania, so nobody do anything crazy and get injured right before the biggest PPV of the year, okay? Whoops, sorry, too late, Christian.

Anyway, expect tonight to be long on promos and angles and short on meaningful wrestling matches, as everyone is getting tuned up for the biggest night in the history of our sport that wasn't imagined by Tony Schiavone in an effort to pretend Nitro was going to be any good that particular Monday.

To that end, expect Triple H and Daniel Bryan to get their final shots in, and perhaps a few directed at their potential opponents for the WWE World Heavyweight title, Randy Orton and Dave Batista, who will hopefully wear appropriately-sized pants this week. Whatever happens this week, we know that one of those two men will wrestle two massive matches at Mania, and that is an achievement previously held only by Bret Hart and Yokozuna, who never gets credit for wrestling twice at Mania X like Bret did, probably because Bret-Owen was a five-star classic and both Yoko matches sucked, even the one with Bret.

Anyway, in other goings-on, I would imagine at the very least, Paul Heyman will be around stumping for Lesnar, and perhaps even The Beast himself will be around, because I've lost track of how many dates he's worked since last Mania. Remember when wrestlers showed up every week?

In any event, if we're going to see any good, long matches tonight, I'd put my money on the battle royal participants and tag teams to carry the load, which ain't not too bad either. Plus, there's always the chance that The Shield will be in six-man tag action, and given that they're still set to break up in the future, you have to enjoy those matches while you can!

Plus, maybe we'll find out who the last few participants in the Battle Royal will be, or what exactly a Women's Invitational Match is (I vote for Musical Chairs!), tonight on the very last Raw before WrestleMania XXX!


Everything You Need To Know About WrestleMania (And Also Things You Don't)

Well, we are just under a week away from WrestleMania XXX, the biggest show of the year and also the very first WWE PPV to air live on WWE Network. No, NXT ArRIVAL didn't count, there was no option to pay for it, thus it was not a PPV. By definition, really. Anyway, in the interest of facts, figures, and stuff that I may have completely made up, I give you, the official guide to WrestleMania XXX, broken down by each match. Read on, you might learn something. Well, there's a small chance, anyway.




- What do you want me to say? We don't even know what kind of match this is going to be yet. Hell, according to Vickie's Twitter, WWE doesn't know, either!

- Nearly half the competitors in this match are, at this point, considered at least "competent" wrestlers, which is a far sight better than just a few months ago when WWE put on a 7-on-7 Diva Survivor Series match that was considered one of the worst matches of the year.

- In a just world, AJ Lee will win whatever this match is, defeating the entire Divas roster, paving the way for Paige to debut.




- Although the graphic shows four unannounced entrants, Christian has a concussion and may not appear.

- If this occurs on the PPV and not the pre-show, which we're hoping is the case, it will be the first battle royal at WrestleMania since...ah crap, that stupid Divas one at WrestleMania 25 that was won by Santino Marella in drag and featured both a Kid Rock concert in lieu of entrances and roughly three-quarters of those involved being eliminated without first being identified in any way, despite several of the participants being popular Divas from the past.

- If you don't want to count that one (and God knows we've tried), the last battle royal featuring only male participants (and one turkey) was the Gimmick Battle Royal at WrestleMania X7, which was a ***** classic and I won't hear a single word against it.

- The percentage chance of the trophy being smashed at some point is somewhere around 100% and climbing.

- Last year, Alberto Del Rio successfully defended the World title at WrestleMania. This year, he's in a battle royal and likely will not win. Somehow, his former ring announcer has a better career path than him at this point.

- By general Internet acclaim, it has been determined that the proper acronym for this match is ARMBAR (Andre Rusimoff Memorial BAttle Royal). Thus, the fact that Chris Jericho is not in this match is a horrible missed opportunity to make bad jokes.




- Dean Ambrose has nearly held the US Title for an entire year, but at least he's defended it slightly more than the Big Show did when he won it shortly after it was revived ten years ago. Show held the title for nearly eight months, and lost it to John Cena at WrestleMania XX in what would be only his second televised title defense.

- By some strange coincidence, both the New Age Outlaws and Kane made their WrestleMania debuts (in those gimmicks, anyway) at WrestleMania XIV. They lost their respective matches, as Kane was beaten by The Undertaker in the first match of their "Best of 5263" series, and the Outlaws lost the tag titles to Cactus Jack and Terry Funk, only to regain them the next night in a Dusty Finish and subsequently join the re-formed DX.

- Despite the Outlaws being the ones who nobody believes can work a match longer than five minutes, Kane holds the record for shortest Mania title match when he defeated Chavo Guerrero to win the ECW Title in something like nine seconds, although I believe retcons have made it longer in an attempt to make the Sheamus victory over Daniel Bryan in eighteen seconds the new record.




- Cesaro wasn't even on the card at WrestleMania 29, despite being the US Champion (he would lose the belt shortly after the PPV to Kofi Kingston, who would almost immediately drop it to the current US Champion, Dean Ambrose). However, his tag partner, Jack Swagger, wrestled Alberto Del Rio for the World Heavyweight Title. In hindsight, those roles should entirely have been reversed. Actually, it wasn't just hindsight, I was saying that from the very start of the Swagger push.

- One half of Los Matadores won (and unified) the WWE and World Tag Team titles on a WrestleMania pre-show.

- Combined, The Usos weigh more than their father. Hopefully.

- The last tag team featuring a Samoan to actually hold the WWE Tag Titles was...The Shield. Okay, that's not impressive at all, but it does help remind people that Roman Reigns is, in fact, Samoan. When does he go for breast surgery like The Rock?

- There are no interesting facts about Rybaxel because nobody cares that they exist.




- The last time John Cena was not either in a World title match or the main event of WrestleMania (because otherwise the answer is his match with The Rock two years ago, and that's lame), he wasn't even on the card, because it was WrestleMania XIX and he was selling an injury at the hands of Brock Lesnar. He would then wrestle Brock for the WWE title at Backlash, and the rest is history. Not really, he wouldn't hit that height again for nearly two years at Mania 21, where his reign of terror would really begin.

- Yes, Bray Wyatt is really only 26.

- Of course, WrestleMania XXX is taking place in New Orleans, Lousiana, the ostensible hometown of The Wyatt Family.

- Bray Wyatt's Sister Abigail's Kiss finisher is, unfortunately, only the second most dangerous event with a female name to be associated with Lousiana.




- This marks the second straight year that a Paul Heyman Guy has faced The Undertaker.

- Thanks to his "match" with The Big Show at the Royal Rumble, Brock only needs to wrestle one more time in 2014 to equal his total for last year. How much are they paying this guy again?

- Brock has not won at WrestleMania since Mania XIX. That would probably be far more impressive if he hadn't been out of WWE for eight years.

- The last time Undertaker faced Brock in match, it was for the WWE Championship, on PPV, and he was still in his American Badass gimmick. At the very next PPV, Survivor Series, Taker would be buried alive by Kane (in a match where he was actually facing Vince McMahon) and return to the Deadman persona, at WrestleMania XX, the same PPV that featured Brock's last match in WWE (at the time).




- The last time Triple H faced a full-time member of the active roster at WrestleMania, he squashed Sheamus like a bug at Mania XXVII, presumably in the guise of "putting him over".

- Ironically following that last fact, if CM Punk hadn't left WWE, the popular rumour is that Bryan would be facing Sheamus in a meaningless undercard match that would have required a Sheamus heel turn and, in what would have also probably been ironic in some way, stood a good chance of getting bumped to the pre-show in favour of the Andre the Giant Memorial Battle Royal.

- If Daniel Bryan loses, this will be the worst WrestleMania of all time.




- If Triple H becomes the third entrant in this match, aside from being the worst WrestleMania of all time, this will be the first time that a World title match containing no ostensible faces headlined WrestleMania. Or possibly any WWE PPV, but given what Russo was up to during the Attitude Era, I wouldn't swear to that.

- Despite what Michael Cole may think, each man does not actually have a 1 in 3 chance of winning, because pro wrestling is not like the lottery.

- If Daniel Bryan does not win this match, it will be disappointing, but we'll probably talk ourselves into being okay with it as long as he gets a rematch within the next year, because somehow, we still can have hope.




Inactive List as of 03.17.14

WWE

- Evan Bourne, out indefinitely as of March 19th, 2012 (foot)
- Naomi, day-to-day as of February 3rd (cracked orbital socket)

TNA

- Kurt Angle, out 6-8 weeks as of February 14th (surgery)

Transactions

- Christian, WWE, out indefinitely as of March 25th (concussion)

- Naomi, WWE, returned to action on March 17th Raw

- Sin Cara (Mistico), WWE, released from his contract



WWE World Heavyweight Champion: Randy Orton
- 106 day reign (+49 as WWE Champion), defeated John Cena in a TLC Match on December 15th (TLC PPV) to unify the WWE and World Heavyweight Championships
- Next title defense: vs Batista and the winner of Daniel Bryan vs Triple H, WrestleMania XXX



WWE Intercontinental Champion: Big E
- 133 day reign, defeated Curtis Axel on November 18th (Raw)



WWE United States Champion: Dean Ambrose
- 309 day reign, defeated Kofi Kingston on May 19th (Extreme Rules PPV)



WWE Tag Team Champions: The Usos
- 28 day reign, defeated The New Age Outlaws on March 3rd (Raw)
- Next title defense: vs Los Matadores, The Real Americans, and Rybaxel, WrestleMania XXX



WWE Divas' Champion: AJ Lee
- 288 day reign, defeated Kaitlyn on June 16th (Payback PPV)



WWE NXT Champion: Adrian Neville
- 32 day reign, defeated Bo Dallas in a Ladder Match on February 27th (NXT ArRIVAL PPV)



WWE NXT Tag Team Champions: The Ascension
- 173 day reign, defeated Corey Graves and Adrian Neville on October 2nd NXT



WWE NXT Women's Champion: Paige
- 250 day reign, defeated Emma on July 24th NXT to become inaugural Champion

NOTE: NXT Title reigns only count what has aired on TV, not when changes occur at tapings.




TNA Heavyweight Champion: Magnus
- 102 day reign, defeated Jeff Hardy in a Dixieland Match on December 19th (Impact) to win the vacant title



TNA World Tag Team Champions: The BroMans
- 29 day reign, defeated former champions The Wolves and Kaz Hayashi & Shuji Kondo on March 2nd (TNA/Wrestle-1 show)



TNA X-Division Champion: Seiya Sanada
- 29 day reign, defeated Austin Aries on March 2nd (TNA/Wrestle-1 show)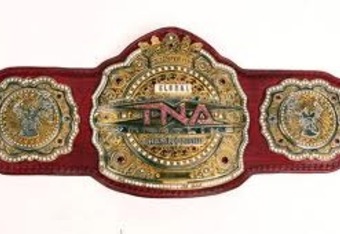 TNA Television Champion: Abyss
- 302 day reign, defeated Devon on June 2nd (Slammiversary PPV)



TNA Knockouts Champion: Madison Rayne
- 74 day reign, defeated Gail Kim on January 16th Impact




Acero has the Wrestling 5&1.

Chin has The Magnificent Seven.

Justice has Ring Architect.

Dino has Smart Marks.

Wright has The Heel Report.





This week on After Dark, we look at a generally enjoyable Raw, we get hyped for WrestleMania, try to figure out what a Women's Invitational is, and hope that the WWE Network is ready for this Sunday!






411 will have live coverage of Raw tonight starting at 8 pm EST.

From our promotional department, I've been informed that if you really do like 411Mania and all it provides, or even just me (and really, who doesn't like me), don't forget to bookmark the site in your browser or make 411 your homepage, and tell all your friends about how awesome 411 is.

And don't forget, you can follow all of the everyday goings on in 411 on Twitter.

Stephen's Twitter
http://www.twitter.com/411mania
http://www.twitter.com/411wrestling
http://www.twitter.com/411moviestv
http://www.twitter.com/411music
http://www.twitter.com/411games
http://www.twitter.com/411mma

That's our show, I will be back next week. Also, don't forget 4PC in the Games Zone on Wednesday, and the TWNE After Dark podcast on Wednesday, airing live at around 11 pm EST on Spreaker.com, posted on 411 shortly thereafter. Plus, don't forget about Co-op Multiplayer, the official 411 Games Zone podcast, on Saturdays at midnight EST.

Here it is, your Moment of Buddy.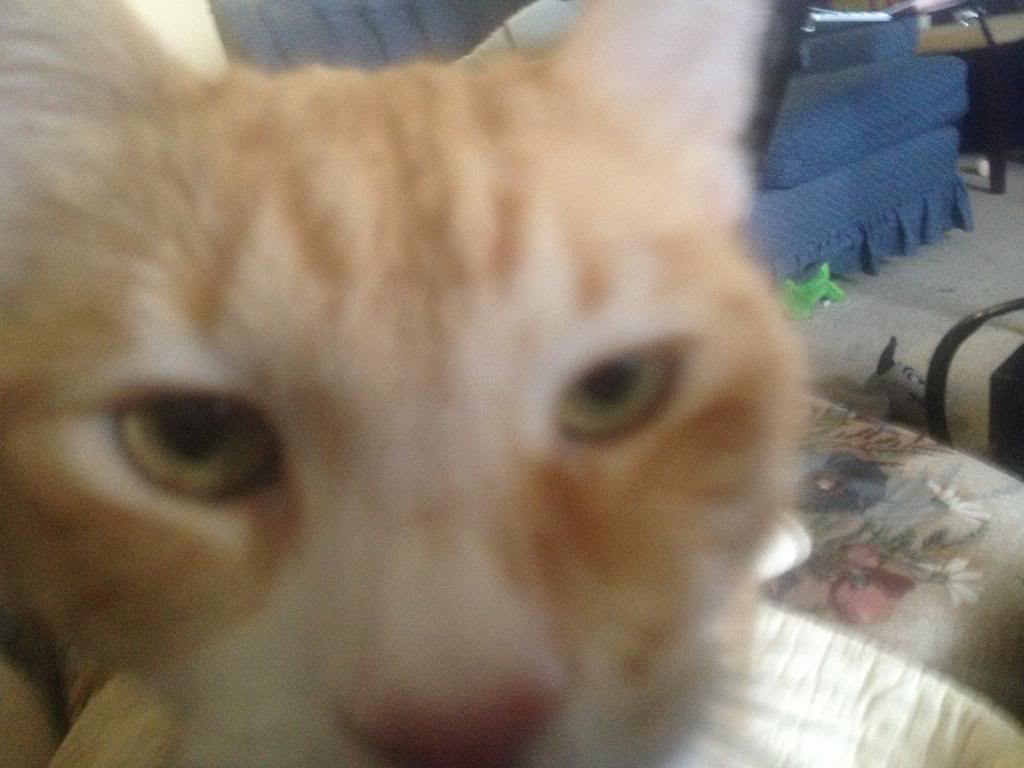 Look Into My Eyes, Vince McMahon.
Understand How Serious I Am.
Daniel Bryan Wins This Sunday.
Or Else.




Have a good one, and always be a fan.

comments powered by