SPOTLIGHTS
411's Wrestler of the Week 4.01.14: Year Nine, Week 51
Posted by Larry Csonka on 04.01.2014

Bray Wyatt continued to play mind games with John Cena, Gunner defeated James Storm on Impact and more! But who won 411's Wrestler of the Week? Find out inside!




Welcome to YEAR NINE, WEEK 51 of 411's Wrestler of the Week. A quick overview of the rules to kick things off for us as a reminder…

Each writer chooses FIVE wrestlers (although ties and tag teams are allowed) from any promotion and each wrestler gets a point total attached to that ranking. It looks a little like this…

1st - 5
2nd - 4
3rd - 3
4th - 2
5th - 1

Then we tally up the votes and the official 411 Wrestler of the Week is crowned. But wait, there's more! Each week the top SIX vote getters get a points value for their ranking which looks something like this…

1st - 15
2nd – 12
3rd - 9
4th - 6
5th - 3
6th - 1

...and they go towards the 411 Wrestler of the Year award to be announced each year around WrestleMania. This will be posted every Tuesday (the voting week runs Monday through Sunday). Let's see who wins this week…

---



Larry Csonka
1) Gunner
Gunner defeated James Storm in a big rematch from Lockdown. It's one thing for Gunner to defeat Storm in a good match on PPV (which unfortunately not a lot of people see) but it is better for Gunner to beat Storm, clean, in another good match in TV in front of TNA's 1.16 million viewers. They have done well making Gunner into a performer that matters, and to his credit Gunner has stepped up his game and delivered.

2) Seth Rollins: For the Shield, things seem to move in phases as to who gets to shine. Ambrose early, then Reigns, and now Rollins has been getting his chance and doing well. Rollins is often the forgotten man in the group, but to me he never fails to impress.
3) The Wolves: Also on Impact, the Wolves defeated World Champion Magnus and his partner Abyss. Not only did the team defeat them, but Edwards made Magnus tap out. Sure Magnus is playing the pussy that gives up to run away in non-title matches, but he and Abyss are positioned at a high level in the pecking order, so the win for the Wolves is a great thing for an act that is very young into its TNA run.
4) Bray Wyatt
5) Batista


JUSTIN WATRY
1) Randy Orton
Why does Randy Orton get my top spot? Easy. This will be my final chance to vote for him as WWE World Champion for a long time. By the time next week's column is finished, WrestleMania XXX will be complete, and there will be roughly 8-10 guys more relevant than him. Now may be my last opportunity to give him his deserved props. Not to assume, but I am assuming Randy Orton will no longer be champion in one week. It has been a fun ride. For all intents and purposes, Mr. RKO has been WWE World Champion since Summerslam 2013. Feuding with Daniel Bryan AND John Cena (and Big Show) is nothing to sneeze at, all the while being able to win in the end. All major story lines should end at WrestleMania XXX, so I am perfectly content with his long title reign coming to a close on April 6th in New Orleans. Job well done Randy, job well done.

2) Bray Wyatt: A few weeks ago, I asked for Bray Wyatt to pick up one more big victory before his WrestleMania XXX match against John Cena. On Friday Night Smackdown, he defeated Big Show. Ask and you shall receive.
3) Razor Ramon: Like Jake The Snake Roberts, I can only give so much praise for somebody who...well, yeah. Congrats on getting to the WWE Hall of Fame, but I completely understand why the company is hesitant to promote 'Scott Hall' at all in 2014.
4) Seth Rollins
5) Batista


Derrick Canon
1) Bray Wyatt
Bray Wyatt and the rest of the Wyatt family had a week that is definitely memorable. They provided an image that I won't ever forget with the placement of the sheep mask on the face of John Cena. It is clear that the threat of the Wyatt family weighs heavily on John Cena's mind. Going into WrestleMania week Bray Wyatt has nothing to lose and everything to gain. John Cena could completely lose himself because of the madness that is Bray Wyatt.

2) Gunner: Gunner's victory on this past weeks Impact could possibly signal the end of his rivalry with James Storm. Gunner using Storm's beer bottle as the face is in a bit of poetic justice. Gunner showed a never say die attitude by surviving two wicked superkicks. It will be interesting to see how TNA follows up on Gunner's victory.
3) Batista: Batista brilliantly played his old gimmick as a Hollywood heel. Batista is heading into WrestleMania week frustrated yet intensely focused on the prize that is in front of him. Batista's promo with Triple H was a true highlight on Smackdown. Batista is either going to be an animal fueled with intensity, or an arrogant man from Hollywood who is frustrated with the crowd's reaction. If he is more intense going forward Batista could possibly shatter many people's hopes of Daniel Bryan emerging victorious.
4) Triple H
5) The Undertaker


Mike Chin
1) Bray Wyatt
WWE has done about all it reasonably can to build up Bray Wyatt as a realistic threat to John Cena at WrestleMania and, to the company's credit, I legitimately don't know if Wyatt or Cena should be called the favorite in their upcoming showdown. Between getting the sheep mask on Cena and a win over Big Show on Smackdown, The Wyatts are rolling.

2) Batista: For the first time since his return, Batista seems to be building some real traction over the last week. He went from generic face to generic heel, to the pompous dick heel character that he was before he left WWE, and I think it's that character that best suits him and makes him most compelling heading into the main event of the biggest show of the year.
3) Big Show: Ordinarily, a 30-man battle royal with ill-defined spoils is anyone's ball game. But in a match built to memorialize Andre the Giant, Big Show is the natural beneficiary and, accordingly the guy to get the most attention in the build so far. While I'd rather see someone younger like Big E or Cesaro get the duke, Show looks to be the favorite and may benefit from one more big run in the aftermath of 'Mania as a result.
4) Gunner
5) The Undertaker


Alex Crowder
1) Bray Wyatt
I'll preface this by admitting it was a slow week. Nevertheless, Bray Wyatt placing the poster boy of WWE in a sheep mask warrants inclusion. Also, defeating a fringe main eventer like Big Show always means something. Unlike Corporate Kane who loses constantly, Big Show rarely loses nowadays. Bray Wyatt had quite the week.

2) Volador Jr.: Not only did Volador Jr. defeat La Sombra(both are awesome if anyone wondered). Volador Jr. challenged his rival to a Luchas de Apuestas match. In Mexico, that is a huge deal and the definite feud ender.
3) Jun Akiyama and Yoshinobu Kanemaru: I'm always a sucker for championship matches. I know some are down on All Japan, but I still give All Japan some credit. Jun Akiyama and Yoshinobu Kanemaru successfully defended the All Asia Tag Team Championship.
4) Gunner
5) Seth Rollins


MIKE HAMMERLOCK
1) The Shield
They served a heaping helping of payback this week. It can't be said enough: the Shield doesn't need a break up, it needs to be allowed to run wild. Wait until they take over the main event and then maybe split them up. No reason to do it before two, or three, of them have a match for the WWE title.

2) Bray Wyatt: Won the Smackdown main event and lamb-masked John Cena on Raw. Just a guess, but I'm thinking Bray is the main guy who's going to challenge Daniel Bryan for the next WOTY award.
3) Gunner: Getting pushed as the up-and-comer who can actually beat people on his own. Interested to see if he builds on the quality matches he's had with Storm.
4) The Wolves
5) Dolph Ziggler


TONY ACERO
1) The Shield
I'll double up Hammerlock's take on The Shield and their bad-assery this past week. They got their revenge and continue to be the best-booked three-man team (or any-man team for that matter) ever seen in the bidness. There was a time when only Reigns was the breakout because of his look, but Rollins of all people has really stepped his game up in the ring and on the microphone. Ambrose continues to sleaze it up and be the type of guy you simply don't want to meet at a party, and damnit Reigns...you're so bad ass.
2) Bray Wyatt: Speaking of well-booked, this is one of those rare cases where the character has taken over and become something people simply WANT to see, and even moreso - want to hate. Bray is doing all the Right things right now, and although the loss is coming soon at Mania, it simply doesn't matter.
3) AJ Lee: You think a line of no-name Divas scares AJ Lee? ha! Bring it!
4) Dolph Ziggler
5) Sheamus


Ryan Byers
1) Bray Wyatt
Even though he's been portrayed as a top guy in a bunch of six man tag team matches, Bray Wyatt has surprisingly few big singles wins over established main eventers for a guy who is getting ready to face John Cena in a match on the biggest wrestling show of the year. He rectified that somewhat this week when he got a fairly dominant victory over the Big Show.

2) The Shield: Their babyface turn has breathed some new life in the Shield and taken their already-awesome matches and kicked them up to the next level. They looked great all week long.
3) AJ Styles: Styles joined a world class promotion for the first time in his career, reportedly inking a new deal with New Japan Pro Wrestling.
4) Isami Kodaka & Yuko Miyamoto
5) HHH

---
THE WINNERS~!
Special Mention…Randy Orton and The Wolves - 5 Votes


Fifth Place…Batista - 9 Votes


Fourth Place…Dean Ambrose and Roman Reigns - 14 Votes


Third Place…Gunner - 16 Votes

Defeated James Storm in a Lockdown rematch on Impact.



Second Place…Seth Rollins - 21 Votes

Was the standout member of the Shield this week…



And 411's Wrestler of the Week is…




















Bray Wyatt - 34 Votes

Continues to make his mark on the road to WrestleMania…




Year-End Standings~!
And here are the standings after week 51…

1. Daniel Bryan - 268pts.

2. Roman Reigns - 158pts

3. Randy Orton - 145pts

4. Bray Wyatt - 109pts.

5. Seth Rollins - 108pts

6. AJ Styles - 90pts.

7. Dean Ambrose - 83pts.

8. CM Punk - 74pts.

9. John Cena - 73pts.
9. Cody Rhodes - 73pts.



Kazuchika Okada – 60pts.

Brock Lesnar - 51pts

Magnus - 50pts

Cesaro - 48pts.

Christian - 45pts.

Goldust - 43pts

Jimmy Uso - 42pts.
Jey Uso - 42pts.
Big E. Langston - 42pts.

Chris Sabin - 39pts.

Bobby Roode - 34pts

Matt Jackson – 33pts.
Nick Jackson – 33pts.
Prince Devitt - 33pts
Curtis Axel - 33pts.

Luke Harper - 32pts.

Hiroshi Tanahashi- 31pts.

Ryback - 30pts

Erick Rowan - 29pts.

Kurt Angle - 28pts.

Gunner - 27pts.
Mark Henry - 27pts.

Austin Aries - 25pts.
Ricochet - 25pts

Bully Ray - 24pts.
Big Show - 24pts.

Samoa Joe - 22pts.
Tamohiro Ishii - 22pts.

Manik - 21pts.
Tetsuya Naito - 21pts.

Sami Zayn - 18pts.
AJ Lee - 18pts.

Alberto Del Rio - 17pts.

Kofi Kingston - 16pts.
Damien Sandow - 16pts.
Adam Cole – 16pts.
Dolph Ziggler - 16pts.
Triple H - 15pts.
Kenta Kobashi - 15pts.
KENTA - 15pts.



Shinsuke Nakamura - 12pts.
Yuji Nagata - 12pts.
Karl Anderson- 12pts.
Sin Cara II - 12pts.
Jake Roberts - 12pts.
Masato Yoshino - 12pts.
Jeff Hardy - 12pts.
Michael Elgin – 12pts.
Kyle O'Reilly – 12pts.
Billy Gunn - 12pts.
Adrian Neville - 12pts.

Road Dogg - 10pts.
James Raideen - 10pts
Johnny Gargano – 10pts.

Rob Conway – 9pts.
Rampage Jackson - 9pts.
Mr. Anderson - 9pts.
Abyss - 9pts.
Wade Barrett - 9pts.
The Undertaker - 9pts
YAMATO - 9pts.
Jun Akiyama - 9pts.
EITA- 9pts.
T-Hawk - 9pts.
Harlem Bravado – 9pts.
Lancelot Bravado – 9pts.
Shingo Takagi - 9pts.
Doc Gallows - 9pts.
Seiya Sanada - 9pts.

Ethan Carter III - 7pt
Mikey Nicholls- 7pt
Shane Haste - 7pt
Rob Van Dam - 7pts.
La Sombra – 7 pts.
Shelton Benjamin – 7pts.
Jack Swagger - 7pts.

Akebono - 6pts.
BxB Hulk - 6pts.
Fandango - 6pts.
Yoshihiro Takayama - 6pts.
Jigsaw – 6pts.
The Shard – 6pts.
Robbie E - 6pts
Jessie Godderz - 6pts
MVP - 6pts.
Chris Hero – 6pts.

Drew Gulak – 4pts.
Jushin Liger - 4pts.
Mickie James - 4pts.

Paige - 3pts.
Madison Rayne - 3pts.
Akira Tozawa - 3pts.
Suwama - 3pts.
John Morrison – 3pts.
Dusty Rhodes - 3pts.
Tito Ortiz - 3pts.
Sting - 3pts.
Hernandez - 3pts.
Chavo Guerrero - 3pts.
Tomasso Ciampa – 3pts.

Kota Ibushi - 2pts
Paul Heyman - 2pts
Sheamus - 2pt
Eddie Edwards - 2pt
Davey Richards - 2pt

ODB - 1pt
Tiger Mask IV - 1pt
CIMA - 1pt
Katsuhiko Nakajima - 1pt
Alex Shelley - 1pt
Candice LaRae - 1pt
Ethan Page - 1pt
Eddie Kingston – 1pt
Chuck Taylor– 1pt
Trent Baretta – 1pt
El Hijo del Perro Aguayo – 1 pt



Voting began 4.16.13
Year-End Rankings Key:

WWE Contracted Wrestlers are represented in BLUE.

TNA Contracted Wrestlers are represented in GREEN.

ROH Contracted Wrestlers are represented in RED.

US Independent Wrestlers are represented in MAROON.

Japanese Contracted Wrestlers are represented in BLACK.

Mexican Contracted Wrestlers are represented in MAGENTA.

Other International Wrestlers are represented in INDIGO.

---
**PREVIOUS WINNERS**
Year One Winner: Ric Flair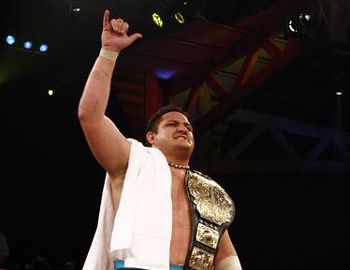 Year Two Winner: Samoa Joe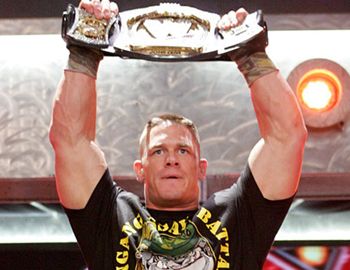 Year Three Winner: John Cena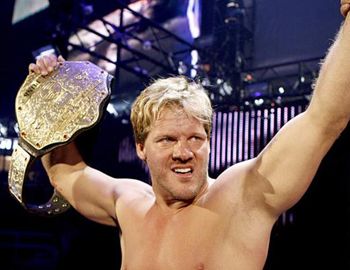 Year Four Winner: Chris Jericho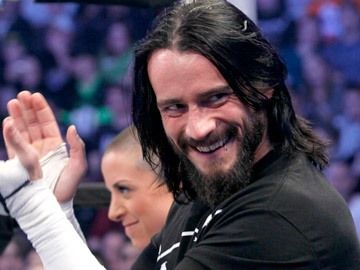 Year Five Winner: CM Punk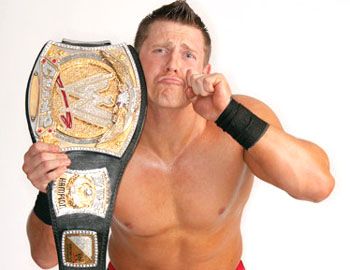 Year Six Winner: The Miz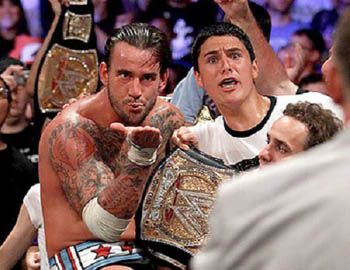 Year Seven Winner: CM Punk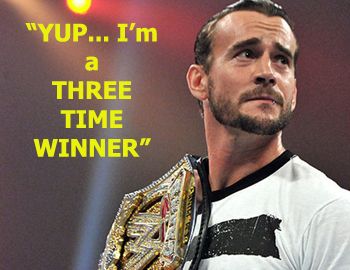 Year Eight Winner: CM Punk
comments powered by