SPOTLIGHTS
411 Fact or Fiction 04.03.14: WrestleMania 30 Preview Edition
Posted by Larry Csonka on 04.03.2014

Will John Cena and Bray Wyatt steal the show at WrestleMania 30? Does the show have too many multi-person matches? Will Big Show win the Andre the Giant Memorial Battle Royal? 411's Tony Acero, Nick Marsico and Justin Watry debate these topics and more!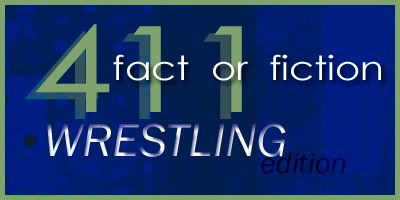 Welcome back to the latest edition of 411 Fact or Fiction, Wrestling Edition! Stuff happened, people loved/hated it and let everyone else know. I pick through the interesting/not so interesting tidbits and then make 411 staff members discuss them for your pleasure. Battling this week: First, he writes the Wrestling 5&1 and occasionally drops in for a Raw Report, he is Mr. Tony Acero! His first opponent writes Truth and Lies every Tuesday, he is Mr. Justin Watry! And for WrestleMania week, the special third man is Mr. Nick Marsico!

Lets get to work…


Questions were sent out Monday.


Participants were told to expect wrestling-related questions, possible statements on quantum physics and hydroponics.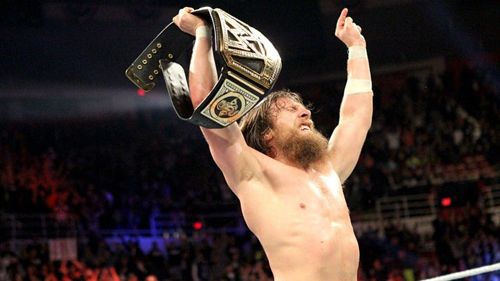 1. Daniel Bryan will win the World Title at WrestleMania 30.



Tony Acero: FACT - It appears that the pressures of the fandom really got to the WWE this year, as there was a breaking point of exhaustion, and the WWE listened. Sure, they may want to color this as a savvy attempt of creative genius, giving the ultimate underdog story to us, but if you think for one second that our voice wasn't heard in this entire thing, then you're wrong. With that being said, there is really nowhere else to go with the culmination of the year-long struggle of Bryan. Yes, it would be a hell of a gut punch to have Triple H win the match and enter himself into the Triple Threat, but what would really come of it, and why? Daniel Bryan's moment has finally come, and we've all been along for the ride, even if there are some out there who are tired of the "goat faced troll" and his legions of fans. I never understood those people, or the reasoning behind it all. There will be a WrestleMania moment, and it will be Bryan standing tall with a bunch of people YESing all over the arena.

Justin Watry: FACT - I assume we are talking about the WWE World Title and not just the World Title. Nit picking aside, Daniel Bryan will defeat Triple H before the main event. Whether their showdown is in the opening match, hour two, whenever - Bryan will win that match. Now where things get interesting is what HHH does after that. Does he beat down Bryan with a sledgehammer to weaken him? Does he linger around the ring during the title match looking to interfere? Does Vince McMahon (or even Hulk Hogan) come out and escort HHH out of the building ensuring the triple threat main event is fair? Once that issue is cleared up, it ultimately comes down to Daniel Bryan or Batista. Sorry Randy Orton. If WWE had it set in stone since September 2013 that Batista would come back, win the Royal Rumble and leave Mania as champion, they are going to stick to their guns. If that was the agreed upon deal, then so be it. If the end game for Bryan is near (and Extreme Rules is NOT in Seattle, Washington any longer), then there is no use in waiting any longer for the big moment. A stadium full of over 70,000 fans chanting 'Yes!' as Daniel Bryan celebrates is the perfect story book ending and something that can live on forever in wrestling history. Famous last words; I trust WWE...

Nick Marsico: FACT - As a general responsibility, I believe, the great unwashed masses who spend time opining on the internet are supposed to lack the characteristic of optimism when it comes to our favorites who have made it to World Wrestling Entertainment. That being said, I don't consider it a rational possibility that Daniel Bryan will leave WrestleMania without becoming the WWE World Heavyweight Champion and conquering hero. Of course on Sunday when I gather up my family to sit on the couch to watch, I will be shitting my pants every time Triple H covers Bryan and attempts to gain a pinfall. In essence, I am 100% sure that, without a shadow of a doubt, that Daniel Bryan will win the title on Sunday. That still doesn't mean I'm going to actually believe it until the show ends and the post show begins. And by that I mean I'm not going to believe it until the post show is over and I get confirmation that Daniel Bryan has left New Orleans. It's going to be an amazing WrestleMania for Bryan's two matches alone, one that I probably wouldn't feel like I wasted my $60 on like I have the last three years in a row. And I'm getting it for only $9.99 (with a 6 month commitment)! Yeah, he's going to win and it will make everything from SummerSlam until now worth the frustration. I gave up on being frustrated once they gave Big Show the title match in November anyway. I figured it was over and done with and I was fine with that. The wrestling was still awesome and in the end that's still what I care about the most.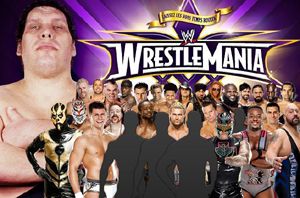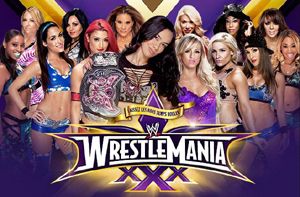 2. WrestleMania 30 has too many "multiple person" matches.



Tony Acero: FICTION - I mean, I hadn't really thought about this as an issue until the question was brought up, which means I obviously don't see it as an issue. The tag match has, unfortunately, been relegated to the pre-show, and Battle Royal is a gimmick that should be fun. The Shield vs. Kane/NAOs obviously can't be anything else BUT a multi-person match, so there's no complaint there. Other than that, we have the Divas Invitational, which I fear will be pretty damned bad - and not just because AJ Lee may very well lose her title, and the word clusterfuck is all over the place in terms of that match. Other than that, we've got some solid one-on-one matches to look forward to, and a Triple Threat that, thanks to the addition of Bryan (or Triple H), will not be a boo-fest during the entirety of it all.

Justin Watry: FACT - Normally, I would start a rant about WrestleMania 2000, but I already did that recently. Twice! The fact is that wrestling is built through one on one feuds. There is a reason why three way dances/triple threats matches were taboo for so long. The entire business is about "I hate you; you hate me - how about we fight?" Simple yet effective. Stepping outside of that box is fine but only on occasion. Again, just go back to WM2000 and look at that mess. Thankfully, the four way tag team title match is on the pre-show where it belongs. The Andre the Giant battle royal is fine. The Divas cluster is really their only option with girls. The Shield match is questionable. Eh, there is an argument to each side. For the most part, I can live with it but yes - the way to go is one on one matches at WrestleMania.

Nick Marsico: FICTION - I'm one of the few people, as far as I know, who LOVES WrestleMania 2000. I had an absolute blast 14 years ago when I watched it with a group of rowdy friends on a 60-something inch TV and I still watch it every once in a while because it was a fun show and holds up in my eyes. Plus, with the WWE Network, I don't have to pray that my live VHS copy will work! For WrestleMania XXX, we've got The Shield in a 6-man, which is their bread-and-butter. Even though they have to hold up Billy Gunn so he doesn't die in the ring in front of 80,000 people, both teams will get a great crowd response and it should be entertaining as hell. SUPERMAN PUNCH~! The 4-way tag title match has four great teams and hopefully will benefit from being on the preshow and get a little extra time. They should have put Cody and Goldy in there as well as 3MB and made it TAG TEAM TURMOIL~! but there's always next month. EXTREME TAG TEAM TURMOIL~! I love battle royals and even though the Andre Memorial doesn't have any real stakes I'm still looking forward to seeing what kind of drama they can create with the last two guys. 30 men in the ring at the same time is a spectacle, and it's what WrestleMania is all about. The Divas Title match was born of laziness and I'll hold out hope (but not my breath) that after 'Mania they'll do something of at least a little substance with the ladies. The last multi-man match is the triple threat main event, and even though the talent level isn't as high as it was in 2004, look at what happened last time WrestleMania closed with a triple threat match for the title. It's arguably the best match in WrestleMania history and in the running for best match of all time for a lot of people. Too many plain one-on-one matches can get tedious, especially these days when they don't seem to have the attention span to book feuds that make people care enough nor do they give some guys enough time/chance to make something special happen. What would you rather see, a 7-minute match with Big E defending the IC Title against Dolph Ziggler and a 10-minute match with Swagger getting beat up by Cesaro in a match that only features one person that the crowd cares about or a big clusterfuck of a spectacle that has the chance of being odd, fun, crazy and memorable in the vein of the Gimmick Battle Royal from WrestleMania x-Seven? The singles matches are ones that have a reason to be there and can become, if not classics, something that we will remember for years to come. This show has a very well-proportioned card.





3. John Cena vs. Bray Wyatt will be the match that steals the show at WrestleMania 30.



Tony Acero: FICTION - And this isn't to say that it won't be a good match. On the contrary, I think they have the potential to put on something great. Still, the expectations aren't at an all time high, as it seems that this match has more story than anything, and when that happens, the match is almost secondary in terms of being impressed. Cena and Wyatt will have a good to great match, but stealing the show most likely won't happen. It will be impressive, I think, and hopefully the show that they do put on is a star making experience for Wyatt (assuming that we don't already see him as such), but a show stealing match, I simply don't think this one will be. They have the emotions going into it, and Cena's win in doubt (theoretically), but unless this thing turned into some sort of NO DQ match that enables Wyatt to be nuts and Cena to be...Cena, then I see this as a perfectly average - or slightly above average - match.

Justin Watry: FICTION - To me, this is the one match where I keep going back and forth when trying to predict a winner. All along, John Cena has seemed like the obvious winner. Losing three straight pay-per-view matches and then a fourth to Bray Wyatt? Facing a man who just debuted last year? It felt like a story where Cena can preserve his legacy but lose to Bray Wyatt down the line. A lot like Triple H vs. Sheamus in 2010. Inching closer to Mania though, I am just begging to predict Bray to win. Just can not do it though for some reason. As for stealing the show? No. That honor will go to The Undertaker vs. Brock Lesnar. Each and every year, all the "experts" chime in to say Taker is done, washed up, finished, old, injured, etc. Then when the bell rings, the crowd goes wild, and his match is amazing. I have been wanting to see Taker vs. Brock for years now (even before their UFC confrontation), and these two have earned the benefit of the doubt. They will steal the show on Sunday.

Nick Marsico: FICTION - I say this because even though I have a feeling it's going to be a barnburner and may even be better than the Bryan/Wyatt match from Royal Rumble, I think based on the crowd's reaction and passion and how hard you know both Bryan and Triple H are going to work their asses off to create something special, that match has the edge. Either way both matches have the potential to be amazing and they will smartly place the matches distant from each other on the card in order for one not to overshadow the other. The matches are going to be very different and I'm extraordinarily excited for both. For me, though, oh a personal level, I'm more invested in Bryan's match. I've been following the guy for over a decade and never imagined that he would end up in WWE, let alone in the spotlight leading up to Wrestle-freakin'-Mania. I am going to be cheering hard for him to win, and emotion like that makes a match more enjoyable for me, especially when watching it live as it happens. I would like to see Bray win because most of us probably aren't expecting it, but win or lose I just love that a dude who was clearly talented but left dead in the water as Husky Harris has been given a second chance, ran like a bastard with the ball when it was given to him and now he's reaping the benefit by being in a featured match against John Cena at WrestleMania.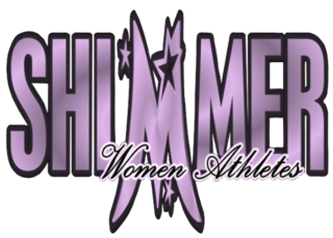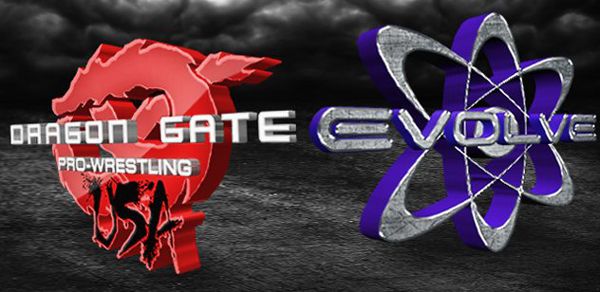 4. You plan to watch one of the non-WWE WrestleMania weekend iPPV events (EVOLVE, DGUSA, SHIMMER, WRESTLECON, NJPW).



Tony Acero: FICTION - Not to shun any of the aforementioned, I simply don't have much of an interest in any of them. I do feel that depending on who I watch Mania with, there is a chance I'll be checking out any one of the other events. If I watch with a fellow writer of the site, then his indy-lovin self will most likely want to catch one or more of these PPV events, but other than that, four hours plus is more than enough for me on any given one day.

Justin Watry: FICTION - I could not tell you one match happening this weekend outside of WrestleMania XXX. Not a single feud. Nothing. Since I do not care about the actual topic at hand, let me stall and give everybody extra reading material online. My sister just started her very own fashion blog and would love any kind of feedback. Click it. Read it. Love it. The brand new Twitter account to follow is right here. The actual website is right here!

Nick Marsico: FACT - I wasn't really intending to, but I subscribe to the WWN Live e-mails and checked out the upcoming cards the other day. Turns out the final show of their weekend is Mercury Rising at 9pm Saturday night, which is perfect timing for me. What drew me to that show as opposed to the 50 others they are doing starting today, though, is what they have scheduled. Low Ki v. Gargano will be a great main event, but the focus of the show is a ramped up version of Sapolskyland's annual WrestleMania tradition. Not only will they do the 6-man tag, but it's a 6-man tag TOURNAMENT~! I love tournaments. I also love using the tilde before an exclamation point behind a word or phrase in all caps in order to show excitement and/or enthusiasm. Anyway, the tournament features three six-man tag matches with the winning teams facing off in a three-team elimination match. That makes me very happy. In fact, I pre-ordered the live iPPV + VOD package right after I wrote the word 'enthusiasm' up there. If I had more time and money I would watch a lot more of their stuff, but they have so many companies under the WWN banner and run so many shows it's nigh impossible to follow enough of it. Shine and EVOLVE/DGUSA run a lot of shows down here in Florida and hopefully over the summer I'll have time to get out to one.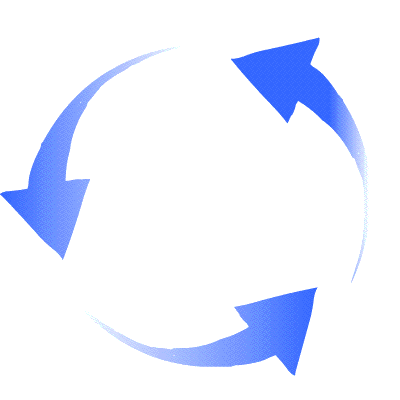 SWITCH!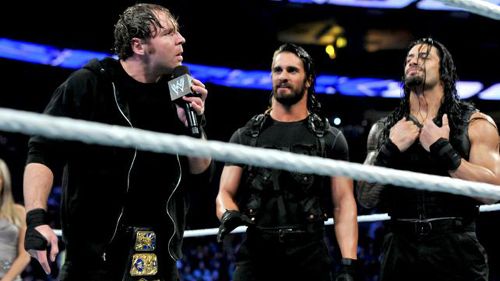 5. The Shield will break up at WrestleMania 30.



Nick Marsico: FICTION - Three or four weeks ago my answer would have been different, but I think Vince realized he walked back asswards into money by turning the whole team face. They could probably make it at least another 6 months (probably more) as a group of good guys fighting actual injustices and becoming the new nemeses of The Authority. I believe in the viability of a face Shield. My idea would be to have Ambrose and Rollins take money from Triple H to take out Daniel Bryan (or whomever The Authority hates when the time comes), but Reigns refuses. Reigns disappears for a couple of weeks after denying the money and makes a big comeback to save the good guy(s) from his former partners. Not too long after, Rollins leaves The Authority because he's never been about the money and was the only one truly for a cause, whatever the cause may have been. Plus he's better as a face who flies around everywhere and makes the crowd go batshit insane. Ambrose sticks around and becomes The Authority's chosen one and feuds with Orton. It's okay because Ambrose isn't anti-establishment, he's just out of his mind. The simple and short answer is no, they won't break up on Sunday and I think (and hope) that they stick together as faces for at least a few months.

Justin Watry: FICTION - Not at WrestleMania XXX. I would say the night after or certainly by summer time. This face turn just feels like a quick money grab to sell some shirts, get the fans pumped, and then a way to get Roman Reigns even more cheers when he breaks apart. That is not a bad idea, assuming it works. Really, breaking them up at Mania would not be the right time or place. The moment their match ends, it will be onto much more important matches/feuds. No use in wasting the breakup when it would just be lost in the shuffle five minutes later.

Tony Acero: FICTION - With Mania pretty much already here, and the face turn coming rather quickly, there's still a lot left for The Shield to do, especially without the pressure of creating something huge. They could feud with The Wyatts a bit more, or even go out on their own while still being a team, which could really help them grow, as opposed to cutting the ties and waiting to see which one is able to swim without the help of the others (or creative, for that matter). Although all three men have grown exponentially since their incarnation, there still needs to be a few things worked out, and while a team, they can help each other grow and enable a fanbase that will follow all three well into their breakup. It would be a rarity to see a team that dissolves and yet all three survive in one way or another.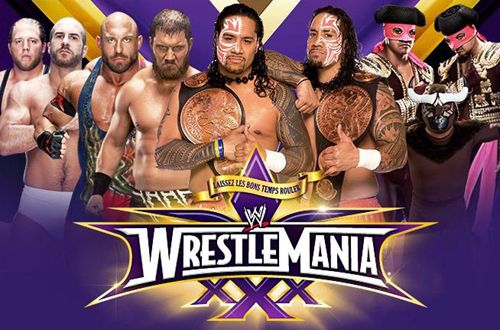 6. WWE is doing damage to the good will they built up over the last year rebuilding the tag team division by putting the tag title match on the WrestleMania pre-show.



Nick Marsico: FICTION - This is fiction for a couple of reasons. For one, they took too long to put the belts on The Usos and for some reason had to give the Outlaws a pointless reign. If it was a one week reign with The Usos winning the belts right away it would have been fine, but it took too long. Second, they actually have a number of good teams hanging around but forgot about them until just before building for 'Mania. At this point I'm fearing that post-WrestleMania the division is going to fall apart. The main reason I call this fiction, however, is because the preshow is now an important part of WWE's broadcasts. It's also in the second hour, which is WWE Network exclusive. As I said earlier, the match could get lost in the shuffle and get shafted for time if it gets put on the already stacked main card, so being the only match before 7pm also gives it more of a spotlight.

Justin Watry: FICTION - What damage? The pre-show? Tag division? Is this a joke? The 'damage' is not by putting the tag title match on the pre-show. I actually am content with that and even said as such LAST WEEK! Yes, I did. Google it. If you are looking for the 'damage' done, it is by having Los Matadores getting a title match. It is by having somebody named Curtis Axel involved. It is by not having Cody Rhodes or Goldust anywhere near the belts. Remember those two? It is by having the New Age Outlaws randomly no longer care about getting a rematch. Now THAT would cause damage. Not being on the WM pre-show where they should be.

Tony Acero: FICTION - I suppose it really depends on how you look at the "Pre-Show" as an entity. Is it worse than curtain-jerking? Is it any less important? Or is it a necessary precursor to a huge event? Does it mean that these guys are not as big of a deal? If that's the case, where does this come from? This idea that the pre-show simply doesn't matter? Did we do that, or did the WWE? In fact, what if it was the other way around and instead of the pre-show damaging the integrity of the tag team titles, it is actually the tag team title match that BRINGS integrity to the pre-show. I mean, for the past few months, even pre-show matches have gotten build or have been a title match. I think we've given it an unfortunate stigma that makes it seem less important than everything else on the show, and if that's the case then it's kind of our fault, no?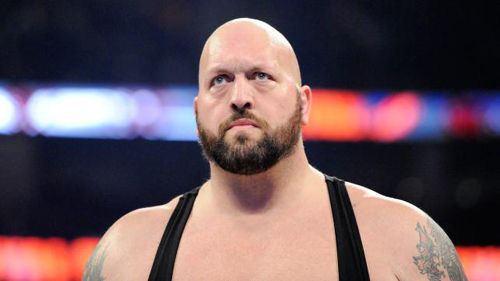 7. The Big Show should win the Andre the Giant Memorial Battle Royal.



Nick Marsico: FICTION - I get the idea that Big Show was originally billed as Andre's son and also that the match isn't anything more than a gimmick to add to the spectacle of WrestleMania and give Hulk Hogan something to talk about, but I still would like to see somebody else get the win. My question, though, is whether or not they'll have the balls to follow tradition and have somebody smash Andre. A face wins, the heel he eliminates last smashes the trophy (which is disappointingly small, by the way) and they feud. Alternatively, a heel wins and carries around the trophy and gloats like a jerk, which sparks many rivalries because he's besmirching JtG's good name. And maybe he kicks Hogan's ass at some point too, just because. So I say fiction for that reason, but if Show ends up winning (which I assume he will) I will be more than satisfied with the outcome. I think my pick is Jinder Mahal. DON'T HINDER JINDER~!

Justin Watry: FICTION - He should not win, and based on the ending of Piper's Pit on Raw, he will not win. While not really an official battle royal, Big Show "won" on Raw by eliminating everybody and did the same a few weeks back on Smackdown. The 'giant' favorite already got his wins, so there is no need for it to happen a third time at WMXXX. MY three favorites to win are The Miz, Sheamus, and Rusev (if he enters the thing). Since I assume Hulk Hogan gets to beat up the winner and pose afterwards, The Miz seems like the ideal winner to improve his WM record. Or Sheamus and The Hulkster can pose after dismantling 3MB or something. Long story short, Big Show should not win.

Tony Acero: FICTION - Any time there is some sort of trophy or title or item to win, whether it be King of the Ring, or a Bragging Rights trophy, there should almost always be a fresh face winning it - preferably a heel. This, like some of the titles, is a tool that could really help any one person get over. A face who turns into a bragging beast, a heel who becomes holier-than-thou, anything, so long as it's a new or newish guy who has something tangible as proof of "besting 29 other men" on a stage that is bigger than them all. If Big Show wins, what do we really get from it? I'll tell you....NOTHING. Literally, nothing. Big Show doesn't need it, and it's not even a nod to history at this point considering Andre and Big Show are alike only in stature - if that. This trophy could be as important or as unimportant as the WWE makes it, and if Big Show wins, it will most likely be unimportant within a month.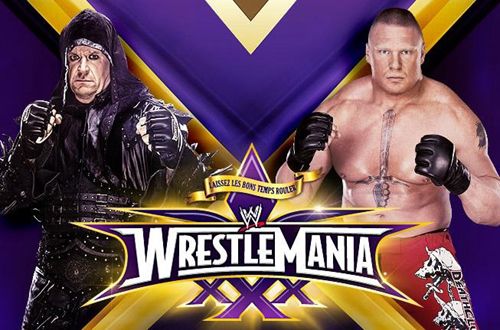 8. The Undertaker vs. Brock Lesnar match will disappoint.



Nick Marsico: FICTION - Certainly the distinction of disappointment is subjective. Something that disappoints me might over joy and elate others, and vice-versa. My expectation for the match is that Undertaker will do as much as he can (judging my Monday it may be done fairly gingerly) and Brock will bring the intensity to mask the limitations of the match. Triple H v. Undertaker, in my opinion, stunk at WrestleMania 27. They spent 30 minutes laying around and "building drama" and it was almost Triple H/Undertaker from King of the Ring 2002 bad. Their match the following year inside Hell in a Cell was fantastic because they had the cage as the gimmick and Shawn Michaels to help create some real drama and fall down for them a few times. Most importantly, they went out and had a wrestling match. At WrestleMania 27 they appeared to be so focused on having a classic battle that they forgot to wrestle. It was like an RVD match from 1997 just in super-slow motion and without the flippies. The point is that if Undertaker and Lesnar don't specifically try to create a classic, they have a great likelihood of having a really good match. If they go too long or get too cutesy with building drama about it being a hard-fought battle it's going to be a disappointment. If they beat each other up for a little while, Paul Heyman interferes a few times and ends up getting his head knocked off by Undertaker, they each kick out of the other's finisher and Undertaker zombies up to finish him with the Tombstone it will be well-received. I expect the match to be fine. Undertaker will continue the Streak, Brock will get his payday and we can all start speculating about who won't break the Streak next year.

Justin Watry: FICTION - This is the biggest fiction imaginable and a near insult to The Undertaker. As outlined above, I am not sure what else he has to do. Every single year. Every single time. What more does he have to prove? Fine, there are still some reservations about Brock Lesnar and his physical style meshing with Taker. Fine, I get it. Even so, if there is one time to NOT doubt these two, it is at WrestleMania. Both will show up and deliver a match of the year candidate. Likely match of the year. Period! Whatever your expectations are for this battle, double them. Triple them. Heck, set the bar so high you can not even see the top. Place the measuring stick ABOVE your favorite match of all-time going into Sunday. Brock Lesnar and The Undertaker will top even the most absurd expectations.

Tony Acero: FICTION - This, again, depends on expectations. I honestly feel that the match will be relatively bad, considering Brock is now nothing more than a brawler and Taker is getting up there with age. I don't know how well he can hold up, because I don't have any actual evidence that the years of Taker barely being held together is a true statement. For all we know, he could be as healthy as ever, and only LOOKS old because he's...old. If that's the case, then maybe he still can go, but this match may very well be slower than we're used to and is definitely (no matter what) a drop in quality from the past five years that The Undertaker's matches have brought. Even with that being said, there's the intrigue of The Undertaker match, and I think if we lower our expectations realistically, we'll still come out of this pleased and excited. I know I will.







Have you checked out the Csonka Podcasting Network? If you haven't, you should We run anywhere from 15-20 shows a month, discussing pro wrestling, the world of MMA, the NBA, general sports, popular TV series of the past, bad movies, battle rap, interviews, MMA & Wrestling conference calls and more! Around 10 different personalities take part in the various shows, which all have a different feel; so you'll likely find something you like. All of the broadcasts are free, so go ahead and give a show a try and share the link with your friends on the Twitter Machine and other social media outlets! Running since May of 2011, there are currently over 500 shows in the archive for you to listen to.



Larry Csonka is a Pisces and enjoys rolling at jiu jitsu class with Hotty McBrownbelt, cooking, long walks on the beach, Slingo and the occasional trip to Jack in the Box. He is married to a soulless ginger and has two beautiful daughters who are thankfully not soulless gingers; and is legally allowed to marry people in 35 states. He has been a wrestling fan since 1982 and has been writing for 411 since May 24th, 2004; contributing over 3,000 columns, TV reports and video reviews to the site.


Your heart is free. Have the courage to follow it…TO CSONKA'S TWITTER!

http://www.twitter.com/411wrestling
http://www.twitter.com/411moviestv
http://www.twitter.com/411music
http://www.twitter.com/411games
http://www.twitter.com/411mma
comments powered by