SPOTLIGHTS
Wrestling's 4Rs 4.04.14: WWE Monday Night Raw Reviewed
Posted by Jack Stevenson on 04.04.2014

Randy Orton and Batista met in a No Disqualification Match, Rowdy Roddy Piper and the Piper's Pit made a return and more! Wrestling's 4Rs breaks down the Right, the wRong & the Ridiculous of WWE Raw!


How the 4Rs of wRestling Work!
Here is a quick explanation of the 4R's. The column will run TWO times a week. We will group our feelings on the shows in various categories: The Right, the wRong and the Ridiculous. The Right is stuff that worked very well: a great promo, a great match and so on. PuRgatoRy is a section between the right and wrong. It shows equal traits from both sides that cannot be ignored and need discussed. It is not a bad place per say, as things can get remedied or go the wrong way the very next week. The wRong is what it sounds like: bad matches, bad or boring promos and so on. The Ridiculous is stuff that had no right on TV: Stupid angles and so on. And there is always a possibility of a 5th R, which is as bad as they come. This column is supposed to be analytical, and at the right time very critical of the shows, it was the whole reason it was created. This is not a "mark" column, nor a "smark" column, our goal is to analyze the show from many different fronts, reward the good and call out the bad. We will not apologize for our opinions, they are as they are, whether positive or negative.
---
Yes please.
By: Jack Stevenson
Raw 3.31.14:
QUICK MATCH RESULTS:
Alberto Del Rio d. Big E

Summer Rae d. Natalya

The Usos & Los Matadores vs. Rybaxel & The Real Americans

The Rhodes Brothers d. Fandango & Damian Sandow

Bray Wyatt d. R-Truth

Naomi d. AJ

Kane d. Roman Reigns via DQ

Batista vs. Randy Orton went to a no contest


THE RIGHT:
Natalya vs. Summer Rae: We've had like two genuinely good Divas matches in the last three weeks, which is a remarkable upturn in form. Natalya and Summer Rae are two of the best in the division so I guess it shouldn't be surprising that they could put together an enjoyable three minutes, but it was still a pleasant surprise to see a sharp, smart little match in which neither lady used their bottom as a weapon.

Hunter Hearst unHappy: Triple H and Stephanie McMahon have been really good recently. Not so good that I've any desire to see Hunter walk out of WrestleMania the WWE Champion or anything, but they've managed to make a cliched 'fan favorite rages against the machine' story into something that's been consistently decent viewing for weeks, and sporadically even quite compelling. This week, they cut a fine promo in which they accused the WWE universe of being fickle and claimed to have outlasted all of our previous darlings. It was entertaining and purposeful and made some genuinely reasonable points in a totally unreasonable fashion. For all their flaws, both Hunter and Steph get how to do this.

The Usos & Los Matadores vs. Rybaxel & The Real Americans: Comfortably the best match on the show, this was a super fun, fast paced, chaotic sprint. Los Matadores put in a great performance here I felt, they flew through the air in a most graceful fashion. If they can work around the limited gimmick they'd be decent opponents for the Usos post WrestleMania. Putting the tag title match on the pre show is the final nail in the coffin for this little tag team renaissance we've been having recently which is a shame because tag wrestling is the best wrestling, but oh well.

You Can't See Me (because I'm wearing a sheep mask): So Bray Wyatt was in action on Raw, dismantling R-Truth with predictable ease. He and his family took out Xavier Woods for good measure, and were posing in the ring when they were silently approached by a mysterious figure in a sheep mask. He turned out to be John Cena, who cleared the ring of the Wyatt Family and then cut a fired up promo promising to kick Bray's behind at WrestleMania. If this feud hadn't been so rushed it could have been something really, really special. The image of Cena sneaking up on the Wyatts with the sheep mask on was just chilling, and if it wasn't pretty clear that it was friendly John behind it I think I would have been quite scared. Bray has such a good mind for the business, and it's refreshing to see Cena getting stuck into a feud where he can show fear and vulnerability and engage with a character who threatens him on something other than a physical level. Broadly, I think this rivalry can be considered a success, there's been some memorable moments created and I think Cena and Wyatt will have the match of the night at WrestleMania. It's a pity it won't be considered as a feud of the year though.

Main Event Mayhem!: Raw headlined with a No Disqualifications match between Batista and Randy Orton, which meandered along in watchable fashion for a little while before Daniel Bryan tore out the crowd to ambush Triple H in a thrilling conclusion to the show. It was a moment of genuine spontaneity, everyone seemed shocked and excited to see Bryan and Triple H seemed completely taken aback as he flailed helplessly around ringside under attack. It was a great ending to the show. Also worthy of credit is Stephanie McMahon, who has subtly and effectively transformed herself from stuck up annoyance to terrifying sadist in recent weeks, and put that character trait to good use, purring with glee as Batista and Orton tried to beat each other senseless. It's that hint of sadism that has made her and her husband the best, most loathsome bad guys in the WWE recently.



puRgatoRy:
Undertaken off his feet: The Undertaker opened up Raw this week with another one of his promos that sound like they've been written by someone who's been forced to at gunpoint at 3am having been woken from a really deep sleep. Brock Lesnar came out and took him off his feet to try and add some more uncertainty to the Mania match, though I think Paul Heyman's been best at doing that with his rad as heck promos. Any time you get to see Taker it's purgatory at minimum, it's a treat to see him make his yearly foray into the land of living. I just wish he really wanted to be here.

Big E vs. Alberto Del Rio: This match opened in Raw in perfectly competent but totally forgettable fashion. WWE don't seem to know what they want either of these guys to be which is a shame because they've both got things to contribute. They're rumored to be feuding post WrestleMania, and while I'm not exactly holding my breath, it would be nice if they could find some purpose in one another.

Naomi vs. AJ: Another thoroughly competent Divas match, although it was a bit flat in the middle section. There's more talent in this Divas division than it appears at first glance, Naomi, Natalya, Summer Rae, Tamina and The Bellas are all perfectly capable. But in spite of that AJ is still ahead of them all in spite of having done nothing worthwhile in nearly a year, and I hope she gets to retain at WrestleMania.

Kane vs. Roman Reigns: I was a little saddened to see Roman Reigns win the fan vote for this match quite so comfortably; he's great, of course, a total bad-ass, but not 70% better than Reigns and Ambrose combined or whatever it was. Reigns and Kane had a standard power match before the Shield kicked ass to finish, and hopefully they win at WrestleMania and move on to more productive things.

Piper's Pit: Of all the people in the world who I suspect of being closet racists, Roddy Piper is comfortably my favorite. I always enjoy seeing him on TV, and he was entertaining as usual, jousting with a cavalcade of midcarders and cheerfully triggering a locker room wide brawl simply by poking Miz in the eyes. This Andre the Giant memorial Battle Royal is an absolute nothing match and the silence of the crowd during the majority of this segment reflected that, they should put in on the pre show and give the tag title match the PPV slot. Still, this was an OK waste of time.



THE WRONG:
The Rhodes Brothers vs. Fandango & Damien Sandow: A nothing match between four talented guys going nowhere. The Rhodes Brothers vs. The Usos should be the tag title match at Mania shouldn't it? Enough with this Rybaxel shit


THE RIDICULOUS:
NOTHING


THE RAW MATCH OF THE YEAR LIST:
The Eight Man Tag goes in at number ten, but in ring action's taken a back seat to PPV hype recently.



2.17.14- John Cena vs. Cesaro


3.03.14- The Shield vs. The Wyatt Family


2.03.14- Daniel Bryan vs. Randy Orton


2.10.14- Sheamus & Christian vs. The Real Americans


1.27.14- John Cena, Sheamus & Daniel Bryan vs. The Shield


1.13.14- CM Punk & The New Age Outlaws vs. The Shield


3.24.14- The Shield vs. The Real Americans


1.20.14- Rey Mysterio vs. Alberto Del Rio


2.03.14- The Shield vs. Kofi Kingston, Rey Mysterio & Big E. Langston


3.31.14- The Usos & Los Matadores vs. Rybaxel & The Real Americans


The 411:


This Raw was what it was. There was nothing unmissable, no huge moment to push you to buy WrestleMania, but there were a few really good individual moments- John Cena the Sheep, Daniel Bryan the conqueror, Natalya and Summer Rae the good at wrestling. A limited show, but a watchable one.

Show Rating: 6.0

As a reminder, I will be going by the 411 scale…

0 - 0.9: Torture
1 - 1.9: Extremely Horrendous
2 - 2.9: Very Bad
3 - 3.9: Bad
4 - 4.9: Poor
5 - 5.9: Not So Good
6 - 6.9: Average
7 - 7.9: Good
8 - 8.9:Very Good
9 - 9.9: Amazing
10: Virtually Perfect

The 875th edition is over…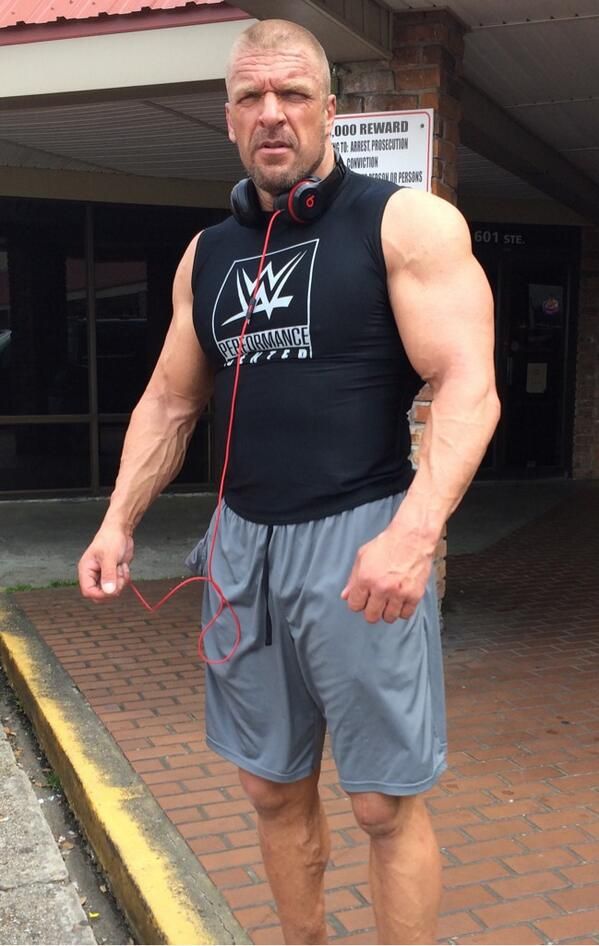 WrestleMania Season Diet


Have you checked out the Csonka Podcasting Network? If you haven't, you should We run anywhere from 15-20 shows a month, discussing pro wrestling, the world of MMA, the NBA, general sports, popular TV series of the past, bad movies, battle rap, interviews, MMA & Wrestling conference calls and more! Around 10 different personalities take part in the various shows, which all have a different feel; so you'll likely find something you like. All of the broadcasts are free, so go ahead and give a show a try and share the link with your friends on the Twitter Machine and other social media outlets! Running since May of 2011, there are currently over 500 shows in the archive for you to listen to.



Your heart is free. Have the courage to follow it…TO CSONKA'S TWITTER!

http://www.twitter.com/411wrestling
http://www.twitter.com/411moviestv
http://www.twitter.com/411music
http://www.twitter.com/411games
http://www.twitter.com/411mma
comments powered by