SPOTLIGHTS
Wrestling's 4Rs 4.07.14: WWE Smackdown & NJPW on iPPV Reviewed
Posted by Larry Csonka on 04.07.2014

Tomohiro Ishii and Tetsuya Naito continue to make their case for best feud of 2014, Smackdown was the final hype for WrestleMania and more! Wrestling's 4Rs breaks down the Right, the wRong and the Ridiculous of WWE Smackdown & NJPW on iPPV!


How the 4Rs of wRestling Work!
Here is a quick explanation of the 4R's. The column will run TWO times a week. We will group our feelings on the shows in various categories: The Right, the wRong and the Ridiculous. The Right is stuff that worked very well: a great promo, a great match and so on. PuRgatoRy is a section between the right and wrong. It shows equal traits from both sides that cannot be ignored and needs discussed. It is not a bad place per say, as things can get remedied or go the wrong way the very next week. The wRong is what it sounds like: bad matches, bad or boring promos and so on. The Ridiculous is stuff that had no right on TV: Stupid angles and so on. And there is always a possibility of a 5th R, which is as bad as they come. This column is supposed to be analytical, and at the right time very critical of the shows, it was the whole reason it was created. This is not a "mark" column, nor a "smark" column, our goal is to analyze the show from many different fronts, reward the good and call out the bad. We will not apologize for our opinions, they are as they are, whether positive or negative.
---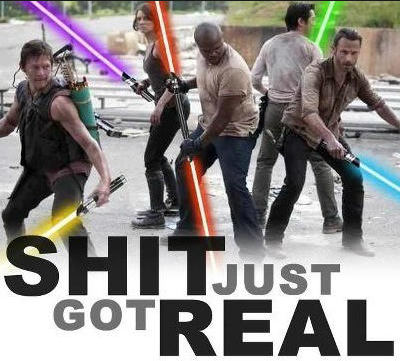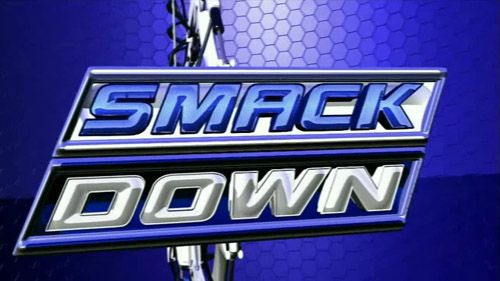 Smackdown 4.04.14
By: Daniel Clark
QUICK MATCH RESULTS:
Dolph Ziggler def. Titus O'Neill at 4.05 by pinfall

The Real Americans def. Los Matedores at 12.18 by pinfall


THE RIGHT:
Dolph Ziggler vs. Titus O'Neill: A good match between these two superstars which doesn't do either of them any harm at all. Titus was dominating the match and made one mistake, which was being a little bit too cocky with Ziggler and took a little bit too long before hitting the backbreaker, and doing so allowed Ziggler to slip out and hit him with the Zig Zag for the win. Titus shows that he can hang in the ring with someone like Ziggler and only loses not because of his ability but because he got a bit too confident in his ability, with Ziggler keeps his momentum running and gets another win on his road towards WrestleMania. He might not necessarily be winning the battle royal, but at least he seems to be being pushed again and the crowd and back behind him, and when a spot opens up near the top of the card after WrestleMania, Ziggler is in contention to that spot. Only downside to this was the length really – with not a lot of wrestling action on the show and with this really just being a promo for WrestleMania, making this a 10-minute match would have been absolutely fine.

Batista and Booker T Interview: This was an excellent segment, mainly just for the simplicity of what Batista was saying in this sit down interview with Booker T. His statements were short and to the point, but at the same time, conveyed his opinions and his attitude about the situation he finds himself in. Just little things, like saying it was a shame he had to come back in Dayton, Ohio, were exactly what his "better than you" heel should be saying. He put over WrestleMania as someone that is hard to explain exactly how much it means to him. He puts over his arrogance at being delighted by HHH referring to him as a Hollywood star but also by how he views his opponents. He doesn't see HHH as a threat and that he should stay in his office, he gets why people are cheering for Daniel Bryan because they can relate to him, but says that his size isn't going to help him, and he puts over Randy Orton as being good, but a massive corporate suck-up. He finishes by saying with will end the match standing in the ring with the Gold and he will enjoy it. Excellent promo from Batista with him in short statements putting over himself, WrestleMania, and you can really feel that he believes the statements that he is making and it is also hard to argue too much with what he is saying. He is a heel, but underneath it all, there is an element of truth to the statements that he is making. That said, Bryan is probably still winning the title at WrestleMania, but Batista, in this heel role, is starting to turn around his return and has re-found the ability to make his promos much-watch just like they were before he left.

AJ Lee Promo: Another home run from the WWE video editing department who manage to make this divas title match seem like a big deal with plenty of focus on AJ and her title reign, with it also tying in with the comments she made in her pipe-bomb promo against the Total Divas, which still now when you look at it and how AJ is currently being treated by Vikki Guerrero, is hard to understand why she is the heel in this scenario. Part of why this worked so well is that it packaged in such a way that makes you doubt what will happen at WrestleMania. Normally when a video package puts over a champion so strongly and with the champion claiming that they will walk in and out as the champion and that this is no-one who can beat them it is leading to them dropping the belt. But coming into this match, logic would dictate that AJ finds a way to retain the belt as she has been losing lots of non-title matches, but also, given the length of her title reign, she has to drop the belt in a one-on-one match, as that is the best way of putting over the new champion. Before watching this video, I was certain that AJ was keeping the title. Now, I'm not quite so sure.

Video Packages: Two outstanding video packages were shown, focusing on Andre the Giant and Hulk Hogan and what they mean to the business, while every other match at WrestleMania had a package focusing on it and building it up. Did the job of trying to get you hyped up for WrestleMania.


puRgatoRy:
The Real Americans vs. Los Matedores: Before this match began I wrote down that I would like to see this match go 10-15 minutes and clocking in at 12 minutes, that is exactly what happened. But unfortunately, I was left a little bit disappointed by the match as all four men appeared to be playing it very safe and making sure that nothing happened to them to jeopardize their appearance at WrestleMania. In fact, for the first time in a very long time, there were parts of a match involving Cesaro and Swagger that would be described as dull. But as the match went on, it picked up, and had a reasonably good finish, with the Cesaro swing changing the momentum and enabling him to hit the Neutraliser for the win. Still a lot of tension between the Real Americans and I can't imagine they survive much longer as a tag team, but another win here keeps them as the second favorites to win at WrestleMania after the Usos.

Randy Orton interview: A similar interview to the one with Batista but this one was not quite as good. Something seemed to be missing from it as it didn't have the spark of the Batista interview, nor did it have quite as many memorable lines from it, but it still did a decent job of promoting Orton and the triple threat match, with him putting over HHH and Batista as great competitors, but knocking them down at the same time with him claiming that four years ago Batista would have been an opponent but not anymore. Nothing really wrong with this interview, but definitely the lesser of the two interview segments with this was not quite as interesting as Batista's promo.


THE wRong:
Hulk Hogan returns to Smackdown: Having spent a two hour show building up to this and promoting this as Hulk Hogan's big return to Smackdown, this was a bit of a non-event of a segment. Hogan comes and claims he is pumped up, reminisces briefly over his WrestleMania memories and then very quickly talks about the battle royal and shows a clip of the trophy. And that was it. Just a bit of a disappointing segments as they could have done more with this, but it was just far too short to mean anything and seemed so rushed, and for a big return to Smackdown, this really meant nothing and added nothing to the WrestleMania hype that hadn't already happened.


THE RIDICULOUS:
NOTHING



The 411:


The best way to treat this show is not as an episode of Smackdown but rather an extended two hour promotion for WrestleMania. And if that is the case, this show did exactly what it was supposed to do.

Every single match on the WrestleMania card got some time to be promoted, be it via a video package of the feud, a backstage interview, or a match in the ring, and the whole of this episode was a last push to make sure that you would buy WrestleMania.
The matches on the show were okay, with Ziggler and Titus putting on a decent little four minute match to start the show which enabled Ziggler to continue to gain some momentum, while the Real Americans and Los Matedores produced a match that was nothing special and was perhaps below the level that they could produce, it did the job in allowing 15 minutes of promotion for the tag team title match. What was clear though is that everyone was holding back a little bit just to make sure that they did not get an injury ahead of the PPV.

Hulk Hogan's promo in the ring was very short and did not really live up the hype it had been given as his return to Smackdown, nor did it really accomplish anything is adding to the build of the Battle Royal, but it is probably the kind of promo that would have worked better for the fans in the arena as a short promo to get them excited before the Raw taping got underway.

The backstage interviews with Booker T talking to Randy Orton and Batista enabled some focus to be put on these two ahead of the title match and the Orton promo was okay but a little flat, but the Batista promo was excellent with all of lines hitting perfectly and it had the perfect balance between his arrogance and confidence at winning, his belief that he is better than everyone else, and that ability to promote the match and his opponents.

With all the promotion that they are doing for WrestleMania and the desire to protect the wrestlers from any injury, I understand why the last Smackdown essentially becomes an advertorial for WrestleMania, but it does struggle to fill two hours of TV time with enough new material. Despite having two matches, an in ring promo, two backstage sit down interviews, two video packages focusing on past stars, video previews of all the matches at WrestleMania, we still saw full recaps of two segments from Raw that potentially could have replaced with something else.

This is a hard show to rate simply because it is not supposed to be treated as a normal episode. What it did though was promote WrestleMania and so, it succeeded in it's task.

Show Rating: 7.0

As a reminder, I will be going by the 411 scale…

0 - 0.9: Torture
1 - 1.9: Extremely Horrendous
2 - 2.9: Very Bad
3 - 3.9: Bad
4 - 4.9: Poor
5 - 5.9: Not So Good
6 - 6.9: Average
7 - 7.9: Good
8 - 8.9:Very Good
9 - 9.9: Amazing
10: Virtually Perfect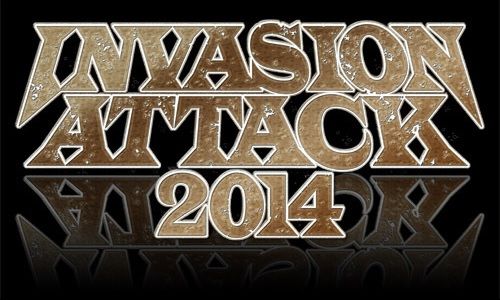 NJPW Invasion Attack 2014 – 4.06.14
IWGP Jr. Tag Team Title Match: Young Bucks © defeated Kota Ibushi and El Desperado [***½]

Yuji Nagata, Kazushi Sakuraba and Togi Makabe defeated Minoru Suzuki, TAKA Michinoku and Taichi [**]

NWA Tag Team Title Match: Satoshi Kojima and Tenzan defeated Rob Conway and Jax Dane © [**½]

Rolles and Daniel Gracie defeated Takashi Iizuka and Toru Yano [*]

Ryusuku Taguchi defeated Prince Devitt [***½]

Kazuchika Okada and Yoshi-Hashi defeated Bullet Club (Bad Luck Fale and Tama Tonga) [**]

IWGP NEVER Openweight Title Match: Tomohiro Ishii © defeated Tetsuya Naito [****¾]

IWGP Tag Team Title Match: Bullet Club (Karl Anderson and Doc Gallows) © defeated Shibata and Hirooki Goto [***]

IWGP IC Title Match: Shinsuke Nakamura defeated Hiroshi Tanhashi © [****½]



The Tirade



NJPW returns with some iPPV events I didn't cover building to this Invasion Attack show. As mentioned I wasn't going to cover those secondary shows, due to the crazy schedule of WrestleMania week. Some were excited about the show, while others have been down on the New Japan product. How would things pan out for this show? Lets take a look…


The Young Bucks retained the Jr tag titles in the opener of the show. Very good work from all involved, and it was the kind of match that you want to kick off a show with. The Bucks have been so much fun in NJPW, and while I missed them on the other WM Weekend events, I am so glad to see them succeed in New Japan.


Yuji Nagata, Kazushi Sakuraba and Togi Makabe defeated Minoru Suzuki, TAKA Michonoku and Taichi in your typical NEPW six-man undercard match. It was absolutely fine, but nothing you had to see.


Satoshi Kojima and Tenzan defeated Rob Conway and Jax Dane to win the NWA Tag Team Titles. Kojima is the second man ever to hold the NWA World and Tag titles at the same time. Again, a solid undercard tag match, with Bruce Tharpe being great as the evil ganjin manager.


Rolles and Daniel Gracie defeated Takashi Iizuka and Toru Yano. Moving on.


Ryusuku Taguchi defeated Prince Devitt in a match that was billed as a loser leaves match. The thing is that they did not play it up afterwards; with Taguchi saying it was unofficial. This was a big part angle, as Devitt is done from the Bullet Club, but the match was really good. I could see Apollo 55 (Devitt and Taguchi) reforming to battle the Bucks, which would be a ton of fun.


Kazuchika Okada and Yoshi-Hashi defeated Bullet Club (Bad Luck Fale and Tama Tonga) in a match that was 90% angle. What they did was fine, but this was all about the debut of AJ Styles. Styles made his debut, attacked Okada and joined the Bullet Club. Styles calling Okada a "TNA young boy" was glorious and funny, but sets the stage for the title match. I really liked the angle, and can't wait to see what AJ can do in NJPW.


Remember how last year was all about Tanahashi vs. Okada, they had all of these great matches over the IWGP title and they simply delivered each time out? Well in 2014 replace the IWPG Title with the NEVER Title and replace the performers with Tomohiro Ishii and Tetsuya Naito and that's what is happening. These are great men and once again delivered a MOTY contender. They can feud all year; I am totally fine with it.


Karl Anderson and Doc Gallows defeated Shibata and Hirooki Goto to retain the IWGP Tag Titles. This has been set up by a non-title loss and singles losses in the New Japan Cup for the champions. The match made sense, and you got the feeling from the booking that the champions could lose. Strong match, good work from all and it worked in its spot on the card.


Shinsuke Nakamura defeated Hiroshi Tanhashi in the main event to regain the IWGP IC Title. These guys are also money and have been for a long time. I have enjoyed the feud, and feel that the booking of it, with the top stars involved, has made the title feel way more important, which is a great accomplishment. This was a MOTY contender, but not quite as good as Ishii and Naito. Tanahashi's work on the knee was awesome, and his subtle heel tendencies also worked so well here. This was a great way to end the show.


Overall I felt that this was a tremendous show. I have been down on NJPW a bit, due to them thinning shows in order to run more and some questionable booking. This show brought a lot of the good back. The in ring product was great with two MOTY caliber matches, the NJPW Tag Title matches delivered, and they seemingly wrote out Prince Devitt from the Bullet Club (possibly/reportedly WWE bound) and have replaced him with AJ Styles. Following a string of shows that were just "good" but very questionable, Jado and Gedo got things back on track in a big way here. It's not perfect of course, but it's damn good.

Score: 8.8

As a reminder, I will be going by the 411 scale…

0 - 0.9: Torture
1 - 1.9: Extremely Horrendous
2 - 2.9: Very Bad
3 - 3.9: Bad
4 - 4.9: Poor
5 - 5.9: Not So Good
6 - 6.9: Average
7 - 7.9: Good
8 - 8.9:Very Good
9 - 9.9: Amazing
10: Virtually Perfect

As a reminder, this is not a basic "how good was the show" number like a TV show, as I have always felt that a PPV is very different from a regular show. I have always judged PPV on how they built to a match, the match quality, crowd reactions to matches and angles, the overall booking, how the PPV leads into the future, PPV price and so on and so forth. I have added this in here for an explanation since so many have asked, and I have previously discussed it on podcasts. I understand that this may seem different, but that is how I grade. Obviously your criteria may be different.
Have you checked out the Csonka Podcasting Network? If you haven't, you should We run anywhere from 15-20 shows a month, discussing pro wrestling, the world of MMA, the NBA, general sports, popular TV series of the past, bad movies, battle rap, interviews, MMA & Wrestling conference calls and more! Around 10 different personalities take part in the various shows, which all have a different feel; so you'll likely find something you like. All of the broadcasts are free, so go ahead and give a show a try and share the link with your friends on the Twitter Machine and other social media outlets! Running since May of 2011, there are currently over 500 shows in the archive for you to listen to.






The 876th edition is over…


http://www.twitter.com/411wrestling
http://www.twitter.com/411moviestv
http://www.twitter.com/411music
http://www.twitter.com/411games
http://www.twitter.com/411mma
comments powered by