SPOTLIGHTS
The Magnificent Seven 4.13.14: The Top 7 Underutilized WWE Talents
Posted by Mike Chin on 04.13.2014

From Dolph Ziggler and Wade Barrett to Natalya and more, 411's Mike Chin counts down the top seven most underutilized WWE talents!

WWE has a burgeoning roster, and given the number performers under contract, it's to be expected that they wouldn't all be used to their fullest potential. There are younger talents that I'm patient with because they'll likely as not have their day down the road—the Sami Zayns and Big Es of the world. Then there are guys whose best days are behind them, like Mark Henry and Christian who arguably could be used to much greater effect but probably hit their peak years ago and I can understand (if not totally agree) with WWE using as role players at this stage.

Just the same, there are number of guys who get abused, ignored, or undervalued to the extent that I just don't' understand what WWE is looking. So, this week, I'm listing my top seven most under-utilized WWE talents.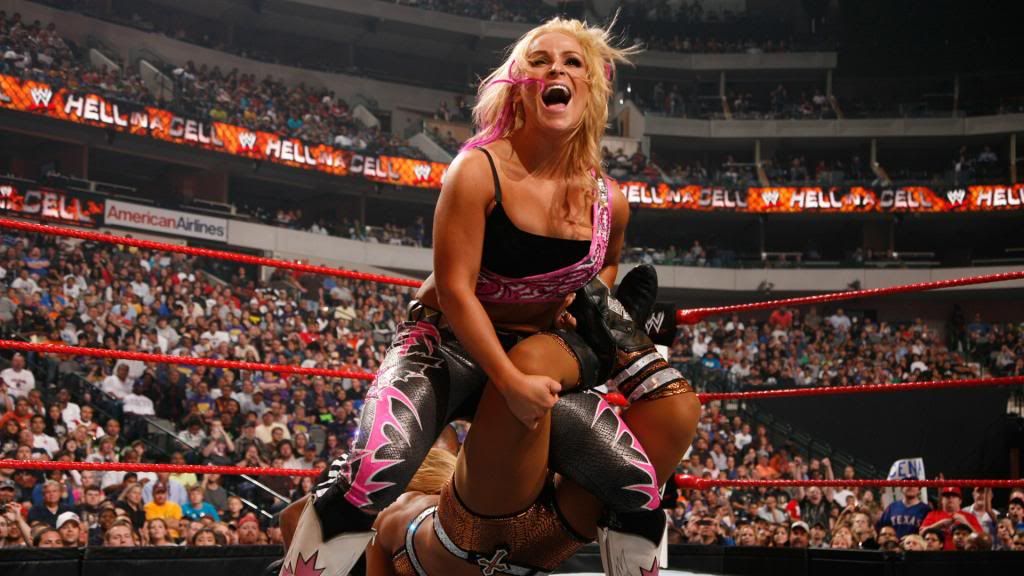 #7. Natalya



Sure, Natalya has gotten more of a spotlight since Total Divas came along, but in today's women's division, she's ultimately the very definition of a jobber to the stars—always in the mix, always wrestling well, never benefiting from another title reign, or so much as an interesting storyline. That might all be fine if she weren't so far and away the best female worker in WWE today.

I'm not necessarily even saying that Natalya needs the strap, but couldn't she be something more than the generic face who resurfaces to the challenge for the strap three or four times a year. Give her a personality. Give her a storyline. Make this woman a relevant part of WWE before her best years are behind her.




#6. Darren Young



I would by no means suggest that Darren Young belongs in the main event. He's a decent hand, though, with a good look. Perhaps most importantly, he's the first openly gay, active WWE superstar. I can't help but feel WWE's wasting a major opportunity by not having this guy on TV more often. Seriously—where has the dude been since ex-partner Titus O'Neil got the better of him at Elimination Chamber? Get this man an ongoing mid-card program. Throw him into another tag team. Do something with him. It's a good PR story waiting to happen and a guy who it wouldn't hurt to give more time anyway.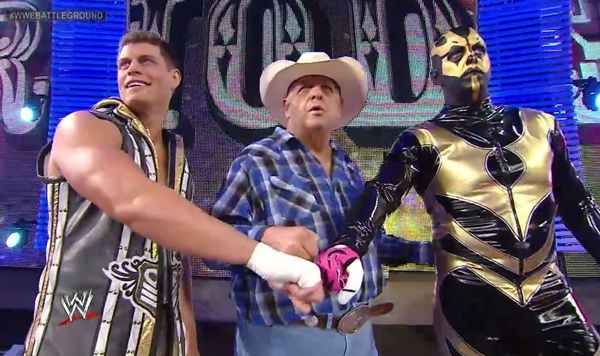 #5. Cody Rhodes



The biggest knock on Cody Rhodes is that, despite being ripped, he's nonetheless a skinny looking young man who doesn't look entirely believable as a main eventer. That said, he's also a very good talker and in-ring performer who has effectively played several different characters during his time with WWE, and performed more or less equally well as a face and as a heel.

Rhodes seems to be running in circles between the upper-mid-card and the tag ranks. There was a point last fall, amidst the early days of The Authority that he was quite arguably second only to Daniel Bryan as the hottest up-and-coming face in the company and looked like he might be poised to challenge Randy Orton for the strap, even if it didn't seem realistic he would win it. Instead, Rhodes got teamed with his brother and had some great tag matches—then shrank further and further from the spotlight until he was more or less an afterthought in last weekend's WrestleMania battle royal. Rhodes is currently a victim of the end of the brand split—with guys liike Daniel Bryan, John Cena, Sheamus, and Big Show as the top faces on a unified roster, there's little room for Rhodes to really break out. Still I'd like to see WWE do something with this perpetual star-in-the-making.




#4. Jack Swagger



To address the elephant in the room, yes, Jack Swagger did get busted for marijuana the last time WWE tried to push him hard, thus I can understand the hesitation to push him to the moon again. That said, I don't know if WWE has ever done less with a greater combination physical specimen and talented in-ring performer. Swagger is a big dude with amateur credentials who has had his share of very good matches. Sure, he's got a lisp, but didn't Dusty Rhodes—a top five all-time promo man—have one, too?

WWE has been its own biggest enemy when it comes to booking Swagger since he's been jobbed out to such an extent that it's difficult to take him seriously as a main event talent any more. I think some time off screen, followed by a face turn could do wonders for the All-American American—but that's just my two cents.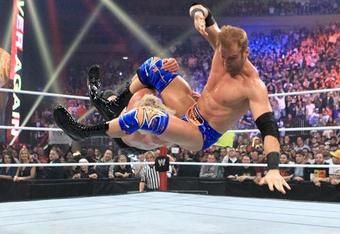 #3. Zack Ryder



Zack Ryder is now more or less at the same point in the card where he had been two years ago—a sporadically used lower card guy, likely as not to be future endeavored the next time WWE decides to make talent cuts. With that in mind, it's sort of surreal to think that from the fall of 2012 to the early 2013, Ryder was over, thanks to a self-initiated YouTube campaign and astute use of other social media platforms.

We can argue all day about whether Ryder was de-pushed as a punishment for getting himself over when it wasn't WWE's plans—frankly, only the WWE brass knows the true story there. In the meantime, WWE has a guy on their hands who's at least an average WWE hand, who has demonstrated the much-sought-after ability to get himself over. And why is this guy not at least a serious contender in the ranks for one of the secondary titles?




#2. Wade Barrett



There are certain gaps in any number of wrestlers' toolkits that impose a glass ceiling on them. There are guys who zero in-ring ability. Guys who aren't big enough or otherwise don't have the right look. Guys who can't talk. Guys who keep getting into trouble.

Then there's Wade Barrett—an imposing physical specimen, good worker, and good talker with a pretty clean slate. He won of the first season of NXT, led the original Nexus, and was the de facto leader of The Corre. He main evented a remarkable five out of the last six pay per views of 2010, embroiled in heated feuds with John Cena and Randy Orton. Then he fizzled.

After both of his stables had failed, Barrett settled into a decidedly mid-card role, got sidelined, then came back lightly repackaged as a more street-tough character, who achieved little more success. And now he's Bad News Barrett, the one-man Statler and Waldorf heckler of other mid-card talents who only just returned to TV this past Monday after not wrestling at all in 2014 prior to that. There's some reason for optimism, given his clean win of Rey Mysterio in that bout. Just the same, Barrett has all the tools to be a long-term WWE main eventer, but the way he's been booked, I can't help but wonder if he'll ever get back to the top of the card again.




#1. Dolph Ziggler



Let's look back at July 2012 to July 2013. In that span, Dolph Ziggler won a Money in the Bank briefcase, accrued Big E and AJ Lee as sidekicks, beat John Cena in a ladder match, won the World Heavyweight Championship, and then, after getting sidelined with a concussion, pulled off a pretty shrewd double switch opposite Alberto Del Rio to seemingly become poised as one of the top faces in the company. Then he stopped.

Ziggler is probably one of the surest victims of the world title unification that happened this past December. With two straps to go around, there was legitimate reason to hold out hope he might get a meaningful reign with one of them. With just one belt, it looks as though Ziggler may not ever get that chance, because he just doesn't have the star power to contend with John Cena or Daniel Bryan as WWE's top face, and on the heel side of things, he'll have a tough time eclipsing Randy Orton, Batista, or Bray Wyatt in the foreseeable future.

But the fact of the matter is, Ziggler is very, very good, and more than worthy of a spot in the mix with these guys. At minimum, he should be a significant proving ground against which guys like Roman Reigns and Cesaro have to push to elevate themselves to the next level—as it stands, he's an afterthought relative to these young studs who seem to have already passed him—a real shame for one of the hardest workers in the business today.

Who do you think is the most under-utilized WWE superstar? Let us know in the comments. See you in seven.

Read stories and miscellaneous criticism from Mike Chin at his website and his thoughts on a cappella music at The A Cappella Blog. Follow him on Twitter @miketchin.
comments powered by