SPOTLIGHTS
My Take On 04.13.04: TNA - The Asylum Films of Pro Wrestling?
Posted by Larry Csonka on 04.13.2014

Eric Young won TNA's World Title this week on Impact. Was this an example of TNA copying WWE, or simply a case of rewarding a loyal performer? 411's Larry Csonka examines…




One man started his career in the year 1999. He trained under such names as Shawn Michaels and William Regal to eventually become the great performer we all know him as today. From 2002 to 2009 he was a mainstay in Ring of Honor and put on a portfolio of matches almost second to none. He got signed by WWE developmental early on, was fired, was hired again, choked out a man with a tie to get fired and then got hired again. He's been called a troll, a hobbit and a goat; and even went to anger management. But he was one of my guys, and when Daniel Bryan finally got his moment at WrestleMania 30 and won the title I was happy for him.




And then there was the beautifully wacky and talented bastard. He started his career in 1998 under the tutelage of Waldo Von Erich. He also trained with Scott D'Amore and Chris Kanyon. He worked the Canadian independent scene for years, and then in 2004 he got a shot with TNA. He was a member of Team Canada, he was a superhero, he ran the World Elite, he was afraid of his pyro and getting fired; he married ODB and won the Knockouts tag team titles; but occasionally was a serious performer and held the TV, X-Division and Tag Team Titles. There were times when TNA made the effort to book him seriously, but they always pulled him back and made him the funny guy. All that time, Eric Young did these gimmicks better than anyone, while hiding the damn fine pro wrestler his really is. He's had his ups and downs, but through it all he has been a company man. On April 10th Eric Young got his chance to shine, to live his dream, and he won the world title for his company. I was thrilled for the man, I have watched him since his first day in TNA and felt even if this is a "thank you run" that he deserved it. But there was no fanfare for Eric Young. He was called a mockery and a sham. Why is that? I think I know…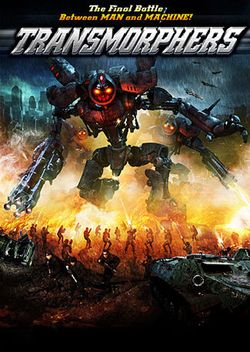 Whether right or wrong, everything is compared to everything in life. Pro wrestling is no different. For fans, the constant comparison of WWE to TNA is a daily war. I never understood why fans of the same medium have to be so adversarial; can't we all just get along and support the stuff we love? Steve Cook and I are best friends; he doesn't watch Japanese wrestling unless I send him something to watch. But we get along just fine. Others on staff that I am close with only watch WWE; we get along just fine. But for some reason, WWE and TNA fans cannot seemingly co-exist; they have to fight and disagree.

Back to the comparison, those posters you see above are of the blockbuster Transformers, a film directed by Michael Bay and produced by Paramount and Dreamworks. It is a big budget film that made over $700 million worldwide. In this case, Transformers will play the role of the WWE. It came first, it is slick and well produced, and because it makes a ton of money, some assume it is the best.

The poster beside it is from Transmorphers. Transmorphers is produced by The Asylum. The Asylum produces low budget, direct to DVD features that many call "Mockbusters," because they are obvious versions of successful films. They did Snakes on a Train (Snakes on a Plane), Pirates of Treasure Island (Pirates of the Caribbean), The Terminators (Terminator); I think that you get the point. TNA unfortunately plays the role of the Asylum here. The funny thing is that many are accepting of The Asylum, simply for the fact that they admit what they are doing. David Michael Latt, one of the founders, was asked about the way that they do business, and he stated the following…



"I'm not trying to dupe anybody. I'm just trying to get my films watched. Other people do tie-ins all the time; they're just better at being subtle about it. Another studio might make a giant robot movie that ties into the Transformers release and call it Robot Wars. We'll call ours Transmorphers."



We appreciate your honesty.





And that brings us back to wrestling, WWE vs. TNA and Daniel Bryan and Eric Young. Daniel Bryan winning the title was a long journey that pro wrestling fans wanted, and when he got that moment, I was happy along with many other fans. Eric Young didn't have this epic journey. The booking of the man was been uneven. He wins the big Lethal Lockdown match in 2013, a match that involved bigger stars such as Sting, Joe and James Storm on his team; stars that usually would get the win, but they chose Young. While still doing comedy stuff, he has been in more serious angles with Abyss and recently with Joe and Magnus in the title mix. It isn't as completely out of left field as many think it is, but it was far from perfect.

But this is the problem, and it is something I have stated before. Unfortunately, when it comes to wrestling fans, "WWE" is the thing. Even if TNA happens to do something first, remember, according to their fans, "WWE never copies them". But it does happen, it has happened and it will continue to happen, they just don't want to admit it. It's not completely fair to TNA that they are constantly called rip off artists, but I understand why. Dixie Carter and Stephanie McMahon playing essentially the same role on their shows, so of course TNA is ripping off WWE. Gail Km and Tapa were together and then broke up. AJ Lee eventually paired with Tamina and then kinda broke up. FUCKING TNA, what are they in the WWE booking meetings? I'm using SARCASM by the way, I know there hasn't been the invention of the sarcasm font at this time, and so I didn't want you to completely think that I am serious. But the over reactions are there, they can be laughable, but they are there.

So that brings me back to Young and Bryan. Short white guys that have beards, can wrestle and the fans seem to have a great relationship with. They both wrestle two matches in one night, they both win the title against all odds with arm injuries, and so obviously TNA ripped off WWE. And maybe they did. But, maybe they didn't. Maybe the concussion to Samoa Joe caused panic booking, like when Rhino got a cup of coffee with the NWA Title, and since their plans had changed, they decided to reward Eric Young, a man that has been with the company for 10-years, with a title run (whether he deserves it or not is another question entirely). To give the fans something to be happy about. They figured they were (on a delay) live during the biggest wrestling week of the year, and wanted to get some buzz going for them…

And there lies the problem. On wrestling's biggest week, WWE WRESTLEMANIA WEEK, they appeared to do a copycat of the main WWE angle. Even if they didn't mean too, they were going to get slammed for it. The perception, from the outside looking in, is that WWE knocked it out of the park with Transformers, so TNA rushed into production of Transmorphers. Maybe they weren't trying to rip off WWE, but it does appear that they produced a low budget "Mockbuster" of WrestleMania 30 in Orlando this week.

But you know what the worst part is? Throughout all of this, Eric Young is being shit on. I don't care if you hatred the character or loved it, the facts are this. Eric Young has been working since 1998, he has busted his ass for TNA for 10-years and done every cluster-fuck of an idea they asked him to do, and he did it well. For whatever reason, they decided to give him the title, to reward him for this work. He isn't writing the show, he isn't making the decisions, and he isn't in charge. If you think it sucks so be it and slam the people in charge, but maybe stop and take a moment and be happy for the guy that has dedicated 16-years of his life to the testosterone filled soap opera we all love.

The TNA World X Cup was the first TNA show I reviewed for 411 back on May 26th, 2004. I had been watching since day one, but this was the first review I did for 411. Eric Young was on that card as "Showtime" Eric Young. On that night, Young defeated Jerry Lynn, Mr. Agulia and Taichi Ishikari in a ladder match. His performance was great in that match, and I became a fan on that day. Eric Young may not have gotten the big story, the special on the network or 70,000 people chanting for him; but much like Daniel Bryan, Eric Young was "my guy". I have invested years into watching his matches, supporting him and riding the highs and lows of his career. Compare and contrast all you want, make jokes and find time in your busy day to take another shit on TNA for all I care, that is your right. That's fine, and they often deserve it, but maybe you could take the time out to be happy for Eric Young.

I know I am.



I want to thank phoenix20191 for inspiring this column. His post on the F4Wonline boards inspired the idea for this column.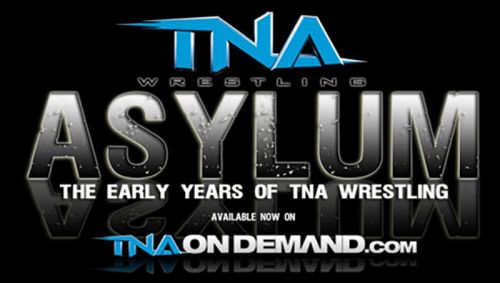 Have you checked out the Csonka Podcasting Network? If you haven't, you should We run anywhere from 15-20 shows a month, discussing pro wrestling, the world of MMA, the NBA, general sports, popular TV series of the past, bad movies, battle rap, interviews, MMA & Wrestling conference calls and more! Around 10 different personalities take part in the various shows, which all have a different feel; so you'll likely find something you like. All of the broadcasts are free, so go ahead and give a show a try and share the link with your friends on the Twitter Machine and other social media outlets! Running since May of 2011, there are currently over 500 shows in the archive for you to listen to.



Larry Csonka is a Pisces and enjoys rolling at jiu jitsu class with Hotty McBrownbelt, cooking, long walks on the beach, Slingo and the occasional trip to Jack in the Box. He is married to a soulless ginger and has two beautiful daughters who are thankfully not soulless gingers; and is legally allowed to marry people in 35 states. He has been a wrestling fan since 1982 and has been writing for 411 since May 24th, 2004; contributing over 3,000 columns, TV reports and video reviews to the site.

Your heart is free. Have the courage to follow it…TO CSONKA'S TWITTER!

http://www.twitter.com/411wrestling
http://www.twitter.com/411moviestv
http://www.twitter.com/411music
http://www.twitter.com/411games
http://www.twitter.com/411mma
comments powered by