SPOTLIGHTS
Wrestling's 4Rs 4.14.14: WWE Smackdown TNA Impact Reviewed
Posted by Daniel Clark on 04.14.2014

Randy Orton and Batista teamed with Kane to battle Daniel Bryan and the Usos, Eric Young won the TNA World Title and more! Wrestling's 4Rs breaks down the Right, the wRong and the Ridiculous of WWE Smackdown and Impact Wrestling!


How the 4Rs of wRestling Work!
Here is a quick explanation of the 4R's. The column will run TWO times a week. We will group our feelings on the shows in various categories: The Right, the wRong and the Ridiculous. The Right is stuff that worked very well: a great promo, a great match and so on. PuRgatoRy is a section between the right and wrong. It shows equal traits from both sides that cannot be ignored and needs discussed. It is not a bad place per say, as things can get remedied or go the wrong way the very next week. The wRong is what it sounds like: bad matches, bad or boring promos and so on. The Ridiculous is stuff that had no right on TV: Stupid angles and so on. And there is always a possibility of a 5th R, which is as bad as they come. This column is supposed to be analytical, and at the right time very critical of the shows, it was the whole reason it was created. This is not a "mark" column, nor a "smark" column, our goal is to analyze the show from many different fronts, reward the good and call out the bad. We will not apologize for our opinions, they are as they are, whether positive or negative.
---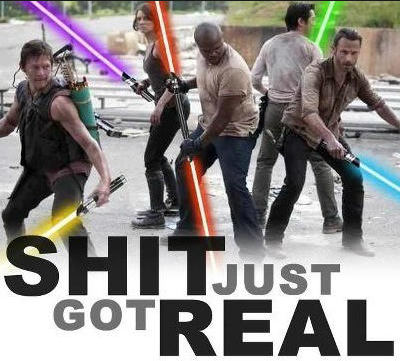 Impact 4.10.14:
By: Irfan Alam
Eric Young won the #1 contender's 10-Man Gauntlet Match at 27:00

Angelina Love def. Gail Kim, Brittany and ODB at 5:00 by pinfall

The Wolves def. The Bro-mans © at 3:00 by DQ

Eric Young def. Magnus © at 14:00 by pinfall to become the new World Champion


THE RIGHT:
The no. 1 contender's Gauntlet: The gauntlet was booked well. Storm and Gunner starting off on the outside set the pace for the match. The sequence of entries ensured that all the feuds were highlighted well. The only people who got no developments(in their feuds or otherwise) out of this match were Lashley and Sanada, which is understandable as they really don't have any feuds going on anyway(more on that later). I also enjoyed the interactions between Willow and Rockstar Spud. I was half-expecting Abyss to win the match to further tensions between him and Magnus. So, EY winning wasn't really the obvious choice, and I am glad that they went that route(more on that later too). After the match, EY said he was feeling a bit crazy and wanted his title shot tonight. He even hinted the finish by saying that the show was live, and anything could happen(but I still didn't believe he would get the title, shame on me). MVP agreed to the match, and announced that Abyss would be banned from ringside. Also, Magnus would lose the title if he got himself disqualified and anyone else trying to interfere would be fired on the spot. I have said this a lot of times that MVP needs to enforce a clean match if he wants his authority character to have any legitimacy. This was a case of better late than never. He finally did the right thing, making the main event much more intriguing in the process. So, a fun opening match followed by good hype for the main event automatically places this in "The Right" section.

Knockouts No. 1 Contender's Match: This one is fairly simple. They needed to insert one of The Beautiful People into the title match, so made a generic 4-way no. 1 contender's match to do the job. Angelina Love won using Sky's assistance as anyone would have predicted. The match was very decent for a women's match and my only major gripe is that Brittany still looked a bit nervous and didn't perform as smoothly as one would hope. I would have also liked Madison Rayne to come on commentary for this match in order to continue reminding us of her feud. However, I'm happy as long as the match is decent, which it was tonight.

World Title match and new champion: Since MVP enforced strict rules here, Magnus finally delivered the best match of his championship reign. Magnus tried to cheat by Eddie Guerreroing the title belt followed by a low-blow. I honestly thought that the match would end there. But TNA surprised me when EY kicked out and eventually hit a piledriver to become the new champion. Now this one decision has earned a lot of press, many people calling it a rip-off of Daniel Bryan's victory at WrestleMania. My stance on this is that the similarity is at a very superficial level. Both are heavily bearded wrestlers and big fan-favorites, both wrestled two times on the same night and won the title despite an injury. But the circumstances for both wins were vastly different. While Daniel Bryan struggled for a number of months against the heel authority to finally get his chance, the situation couldn't have been much different in EY's case. EY just happened to get lucky to have got a title shot on the day when Magnus wasn't allowed to do any shenanigans. The weak "paper champion booking" of Magnus then ensured that EY would have a decent upper hand despite the injury.

I feel that the paper champion booking of Magnus had gotten stale for sometime now. While I didn't expect EY to win the match, I was hoping for him to win just because it would finally end the disappointing reign of Magnus. I think TNA also realized that Magnus' booking had become boring and he needed to drop the title to become a serious wrestler again. Since Joe was not available due to injury, TNA did the bold move of putting the title on EY. This wasn't as out-of-blue as most are saying it was, as EY has been booked decently since a while now. And the reason for the title change seems more like damage-control(from the Magnus' reign) than ripping off Daniel Bryan, whose entire premise was different anyway. Larry Csonka's recently published (awesome) article on this matter nailed the situation perfectly. It may have been a bit of rushed booking, and it may have been inspired by Daniel Bryan's win, but it told a completely different story, a story which was heart-felt by a lot of longtime TNA fans. It was the perfect feel-good moment for all of us who have followed Eric Young since the past 10 years. Also, anything other than Magnus continuing the reign would have been an improvement at this point in my opinion. It was nice that TNA noticed how stale the title picture had become and pulled the plug on this bold direction. When Samoa Joe returns, he can complain about how he never got his fair shot at the title so that we have one feud ready. And by that time, Magnus can start becoming serious again which is only a good thing. So the change brought much-needed excitement back in the title picture, and at the right time.


puRgatoRy:
The Wolves/Bro-mans stuff: The Wolves were to finally get their tag title shot tonight, but Jesse informed MVP that Robbie's flight was cancelled. While The Bro-mans were hoping for a cancellation of the match, their plan backfired as MVP announced that Zema would have to replace Robbie if he couldn't arrive till bell-time. Zema did replace him, and we got a fun little exhibition of The Wolves' prowess in the 'match', until Robbie E appeared and pulled the referee for a DQ loss. One of my gripes in all of this is the fact that MVP had confirmed from TNA's travel department that Robbie E was indeed not there. Either TNA's travel department is incompetent, or The Bro-Mans bribed them. In the latter case, both The BroMans and the travel department should be penalized next week, but I doubt that would happen. I can however suspend my disbelief in this case. But my major gripe is that they were going to deliver a very enjoyable match until the finish. Magnus had been booked as a paper champion so he used to cheat as soon as possible. But there is no reason for all the heel champions to behave the same. There was no reason to cut a good match for some storytelling that could have also been achieved without cutting it. The match achieved one thing though: it established that The Bromans are really on their last legs as champions, and fans would be expecting The Wolves to finally win the title in their next match. So it was a decent way to start a PPV build.

Samuel Shaw/Anderson/Hemme: Christy Hemme called out Samuel Shaw to discuss about "commitment". She says that Shaw is being misunderstood, and she has had a change of heart. She tricks Samuel to close his eyes until Anderson appears out of a psychiatric services van. Anderson mic-checks Shaw, and drags him towards the van in the back, while fans sung "hey hey hey goodbye". Shaw however escapes just as Anderson was about to put him into the van. This was a very predictable(in a bad way) segment. The whole feud of Shaw/Anderson is just something that has been going on just for the sake of it continuing. It has lost most of the intrigue that it had in the initial days. They have a match one week, which doesn't seem to have any consequences, and follow it up with a segment, which also doesn't do any storytelling, and then they have another match, and rinse and repeat. The feud has unfortunately ran its course early, and we need a blow-off match soon.


THE wRong:
NOTHING


THE Ridiculous:
Where was the wrath of Dixie?: It was hyped that someone would feel the wrath of Dixie tonight. Dixie appeared in a furious mood and didn't even care for Spud's welcome efforts. She said that she doesn't like how MVP does business and he would be next to feel her wrath. Okay, when it was finally "wrath-time" in the ring, we learnt that she was basically furious at Bully double-crossing him at Lockdown. She wants her money back. Bully cuts a promo about TNA being a company of the fans and that they respect Bully Ray. Dixie eventually slapped Bully, and as Bully was about to attack her, Bobby Roode made the save. He then brought out a table but Bully was able to fend him away. The crowd chanted for Bully to put Dixie through that table, but they cut to a commercial break, never showing what actually happened. This was the most obvious issue with the segment, as Dixie was shown backstage after the break, and they never showed how she escaped the ring when Bully had all intentions of putting her away. Aside from this, the more important issue pertains to the validity of the segment. Was it really necessary? If Dixie was so furious at Bully for double-crossing her, why didn't she appear on one of the 4 shows after Lockdown. She hyped her appearance as if someone would be punished/fired, but nothing of that sort happened. She never really had anything to say/do, and it was a weak way to continue the Bully/Roode feud. She should have either stayed off TV for longer, or have done this pointless segment much earlier when it wouldn't have got so much flak.



The 411:


This week's show was all about Eric Young's title victory, and that occupied most of the showtime(no pun intended). It resulted in two entertaining matches. However aside from those matches, the rest of the show wasn't very good. Both the tag team title match and Dixie's segment had fundamental flaws. The latter was even unnecessary and failed to deliver on its promises. Samuel Shaw's intrigue has gone down quite a bit and they just seem to be going through the motions in his feud with Anderson. Other feuds were highlighted in the gauntlet match and that was a nice way to utilize the match. However, TNA never seems to be able to fill all of its characters in the 2 hours allotted each week, in general. James Storm and Gunner had an epic match 2 weeks ago, but were not seen last week. So while it was nice to see them get very physical again in the gauntlet match, a lot of its effectiveness was gone due to 1-week hiatus of the feud. Same can be said about Bobby Lashley, who came back to have a match with EC3, but basically disappeared for 3 weeks even though his match wasn't completed. Sanada, on the other hand, has a best of 3 series going on against Tigre Uno, but that doesn't have any story behind it and isn't even promoted properly. Both Lashley and Sanada appeared in the gauntlet, and it seemed as if the gauntlet was just a means to continue making them relevant. I have said this before and I'm saying it again, they urgently need to cut all of the unnecessary segments and try to highlight all feuds every week in order to maintain relevancy of the feuds. As an example, they could have aired the Impact365 videos of Gunner and Storm for the larger TV audience last week, that would have reminded fans that the feud was still going. That general comment aside, this particular show was focused on the two EY matches, and one would not miss anything of significance if they skipped the rest of the show. As a result, it gets an average rating, which could have been a good rating if the rest of the show was booked better.

PS: Thanks everyone for reading my Impact reviews for the past 3 months. As many of you must have noticed I have not been very regular on some occasions. I have decided to quit writing these reviews at least for one month from now. Some important academic obligations have come up suddenly that need more of my attention at the moment, due to which I cannot commit to a fixed schedule of writing for the time being. I hope to contribute to the site again in future. Goodbye for now.

Show Rating: 6.8

As a reminder, I will be going by the 411 scale…

0 - 0.9: Torture
1 - 1.9: Extremely Horrendous
2 - 2.9: Very Bad
3 - 3.9: Bad
4 - 4.9: Poor
5 - 5.9: Not So Good
6 - 6.9: Average
7 - 7.9: Good
8 - 8.9:Very Good
9 - 9.9: Amazing
10: Virtually Perfect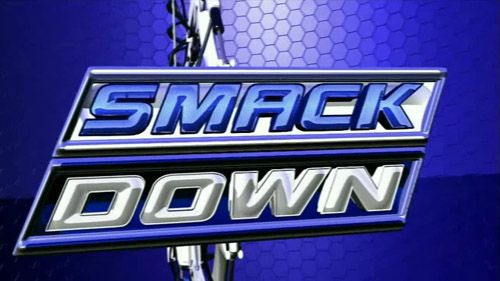 Smackdown 4.11.14
By: Daniel Clark
Cesaro def. The Big Show at 8.30 by Disqualification

Rybaxel def. Los Matedores at 5.00 by pinfall

Rob Van Dam def. Damien Sandow at 4.22 by pinfall

Bad News Barrett def. Kofi Kingston at 2.07 by pinfall

Fandango def. Santino Marella at 1.31 by pinfall

Daniel Bryan and the Usos vs. Batista, Randy Orton and Kane at 8.20 went to a double count out


THE RIGHT:
Cesaro vs. The Big Show: Paul Heyman starting this off well by putting Cesaro over in his pre-match promo by talking about how he only selects the very best clients, something that has a lot more behind it now that his client, Brock Lesnar, has broken the streak. And by adding Cesaro to his client base, that instantly makes Cesaro very credible as Heyman would not manage him unless he was that good. Heyman also showed his expertise as a manager with the coaching that he provided during the match. With Cesaro being dominated by the Big Show, he retreated and Heyman told him to take away the air of the Big Show so he couldn't fight; cue Cesaro trying to take him down with sleeper holds and not allowing the Big Show a chance to do anything. Ending of the match didn't quite work too much for me as the execution seemed a little bit off. Jack Swagger running into cause a DQ as Cesaro is going for the Swing makes sense, but it was the Big Show who fought him off rather than Cesaro, and the Cesaro beats down the Big Show afterwards with the Neutralizer, which makes Cesaro come off as a heel. Good opening match though, with Cesaro showing his strength and his intelligence.

Los Matedores vs. Rybaxel: A perfectly acceptable tag team match and a win that sees Rybaxel get themselves back near the top of the line to challenge the Usos for the titles. Ryback and Curtis Axel do appear to be slowly developing an understanding as a tag team and although they are not the most exciting tag team around, they do blend reasonably well with the power of Ryback and the technical ability of Axel. They get the win when Los Matedores are distracted by Ryback trying to beat up El Torito and although they save them from that, it allows Axel to get the win in the ring. A decent five minute match that moved the team with the slightly bigger upside back towards the titles.

Hulk Hogan and Daniel Bryan: In truth, this segment didn't really accomplish anything or add to anything, but it sure was fun and enjoyable and you could tell that both men, particularly Daniel Bryan, were enjoying every second of being in that ring together. It also helps that Hogan is endorsing Bryan as a champion which to casual fans would make him seem that more of the man inside the ring.

Bad News Barrett vs. Kofi Kingston: In the right partly due to the way in which Barrett started the match by grabbing the mic, asking for decorum, and then sucker punching Kofi, because delivering some more bad news. Lovely touch for his gimmick and something that you would want from the gimmick, but was a little disappointed that he didn't continue to deliver some bad news throughout the match, although maybe that is something that could be added to the gimmick in future. Great ending as well, with the bull hammer elbow countering the trouble in paradise attempt from Kofi. BNB seems to be working as a gimmick for Barrett at the moment and will always allow him to get some heat from the crowd, although he will get cheered in certain towns. Hopefully this can be the gimmick that gets him back to where he was as the leader of the Nexus. Kofi is clearly never going to be pushed beyond the midcard, so he is the perfect person to be putting over people who are moving up the card, as a win over Kofi does mean something.

Paige video package: A decent video package that allowed the viewers who do not watch NXT to find out a little bit more about who Paige actually is and why they should care about her, which is something that perhaps should be done for all talents who are being brought up the main roster, if not before their debut, but definitely soon afterwards. Something like this would definitely have helped Emma who hasn't quite caught on with the fans as perhaps they might have hoped. The fact Paige showed genuine emotion at winning the title is really good to see as well as she genuinely seems to love the business and being the champion means a lot to her. He feud with AJ should be good and if given plenty of time, they could produce a really great Divas match.

Fandango vs. Santino: The break-up between Fandango and Summer Rae was handled well by the commentators, explaining that Fandango dumped her and that Layla is now replacing her. Summer hopefully will now get a push and can re-ignite her NXT rivalry with Paige for the Divas title as she is a better wrestler than just being a valet for someone and the character she played so well on NXT never quite tallied up with her being a dancer for Fandango. Really good ending to this match as well with Layla stealing the cobra out of Santino's hand, which allows Fandango to get the roll up for the win. A new ending for a match as I don't recall anyone stealing the cobra like that before, but also instantly gets the pairing of Fandango and Layla on the same page as she helped him win a match in a way that Summer wasn't doing.

Daniel Bryan/The Usos vs. Batista/Randy Orton/Kane: The Authority are only on the same page in the sense that they all want to beat up Daniel Bryan and take the title off him, but other than that, there are issues between them. But when they got into the ring, all of that was put behind them and they worked as a cohesive unit to dominate the match and not allow Bryan to get into the ring. But when Bryan eventually managed to get the hot tag, the match really hotted up with Bryan, and then the Usos, getting into the match and diving over the top rope to take out their opponents. This led to the match ending as a double count-out as both teams brawled outside the ring – a shame in one sense as the match was really starting to get good at this stage and would have loved another five/ten minutes, but understandable as none of the six men in the match really could take the fall. The face team then get beaten down, but the Shield then make the save as Kane looks to chokeslam Bryan through a table, and then Batista and Orton have to retreat as the Shield and Bryan stand tall at the end of the show. Good match to start with and a good ending as well with the Authority using the numbers game to take advantage, only for the Shield to level it up, before Bryan gets in the final shot as he takes out Kane with his knee. Bryan and the Shield stand tall and look strong together and will set up a great match at Extreme Rules.


puRgatoRy:
Cena Promo: Eventually the purpose of the promo became clear, but for a long time, it seemed to just be rambling on and recapping what happened at WrestleMania and on Raw. There was nothing wrong with Cena's delivery here and it was not a bad promo, but anyone who is watching Smackdown is almost certain to also watch Raw and probably bought WrestleMania, so not 100% sure this was needed. Eventually got to the point of the promo which was to explain that the future is now, which is definitely beginning to be the case with the WWE as the old guard and demoted down and the newer superstars are taking their place. Bray Wyatt then interrupts and just tells Cena that he will go to more extremes to bring out the monster in Cena. Sets up the rematch at Extreme Rules and keeps the feud alive.

Adam Rose: Having seen Adam Rose on NXT, he plays his gimmick to perfection and with only a couple of matches, the crowd have gotten totally behind him, and the non-stop party is something that could really look impressive on Raw/Smackdown. However, I think that he still could have done with another month or two in development just to be totally secure in the gimmick and also to develop his finisher, as he has already had two finishers in only three or four matches. No problems with him being called up, but would have held off for another month or so, but then again, it may be that long before he actually debuts.


THE wRong:
RVD vs. Damien Sandow: RVD's interview before the match backstage was about as bland as they come as almost instantly after he left the screen, I couldn't remember anything about what he said at all. In the ring, he was better, but I'm still not sure quite what his comeback truly adds to the WWE as he is not going to be involved anywhere near the main event and presumably hasn't come back again to be a jobber to the stars, and his two wins over Sandow this week sort of fly in the face of what John Cena was saying in his opening promo when was talking about the future being now. In the case of this match, Sandow is the future while RVD is the past, yet RVD is winning comfortably and cleanly. This sort of goes against everything that the WWE has been doing lately in regards to elevating new talent. And if RVD is going back until around Summerslam, it is hard to see exactly what he is going to do that will be worth his return. He isn't a big enough name that he will draw people back to the company and although he is decent in the ring, he isn't that good that he is an upgrade on what they have on the roster already and his return will be taking time and spots away from wrestlers who could be the future. The jury is definitely out on the purpose of his comeback.


THE RIDICULOUS:
NOTHING



The 411:


There may not have been anything outstanding on this episode of Smackdown but everything was pretty good and was overall, a very strong episode of wrestling, which slowly built towards the future, which seems to be the idea that the WWE are running with at the moment.

John Cena's promo, which began the show, spelt this out, and even though it took slightly too long to get there, the theme was that the future of the WWE is now with all these new names being pushed up the card, exemplified by what happened on this show.

Daniel Bryan and the Shield ended the show standing tall having won a mini-battle against Randy Orton, Batista and Kane, and at the moment, they are being showed to be on the level of those former champions, and that Orton and Batista wanted no part of facing them at the end of show as they are worried about what they can do. Daniel Bryan also got a great moment for him when he got to spend a few minutes in the ring with Hulk Hogan and although that segment in the greater scheme of things didn't really mean a lot, it was a lot of fun and Bryan and Hogan were enjoying themselves and it was a nice moment for them.

Cesaro was also shown to be one for the future by the way he was introduced and coached by Paul Heyman, who mentioned that he only has the very best clients and Cesaro is of that standard and then with the help of Heyman, he was on the verge of beating the Big Show and had control of the match when Jack Swagger interrupted it, which will help to set up their match at Extreme Rules, which if given plenty of time, could be a real sleeper match on the show.

The midcard also got plenty of time to showcase themselves here with Bad News Barrett and Fandango getting wins and also developing their gimmicks in the process. Barrett delivering bad news when fighting his opponents is a really great touch and something that will really help to get him over again in the ring, while Layla as a valet who actually helped Fandango to win a match might help him to move up the card a little bit again, as he is conformably able to hold one of the midcard titles.

Even the Rybaxel/Los Matedores match meant something as it was put over by the commentary team that both of these teams were looking for a win to get them back in the hunt to be challenging for the Usos tag team titles, and Rybaxel, having got the win, are beginning to work together as a proper tag team should do.

The only thing that flew in the face of this idea that the future is now is Rob Van Dam's win over Damien Sandow as if RVD is only back for a few months, then what he should be doing is putting over an enhancing other talent who could move up the card rather than beating them cleanly, and if you start the show with a promo that is basically saying that the future is now, then really, the future needs to be winning matches against the past on the same show.

A good episode of Smackdown though. Although there was nothing groundbreaking, what we got was a good all-around show that continued the momentum gained at WrestleMania and continued to lay the groundwork for the next big event.

Show Rating: 7.9

As a reminder, I will be going by the 411 scale…

0 - 0.9: Torture
1 - 1.9: Extremely Horrendous
2 - 2.9: Very Bad
3 - 3.9: Bad
4 - 4.9: Poor
5 - 5.9: Not So Good
6 - 6.9: Average
7 - 7.9: Good
8 - 8.9:Very Good
9 - 9.9: Amazing
10: Virtually Perfect

Have you checked out the Csonka Podcasting Network? If you haven't, you should We run anywhere from 15-20 shows a month, discussing pro wrestling, the world of MMA, the NBA, general sports, popular TV series of the past, bad movies, battle rap, interviews, MMA & Wrestling conference calls and more! Around 10 different personalities take part in the various shows, which all have a different feel; so you'll likely find something you like. All of the broadcasts are free, so go ahead and give a show a try and share the link with your friends on the Twitter Machine and other social media outlets! Running since May of 2011, there are currently over 500 shows in the archive for you to listen to.






The 878th edition is over…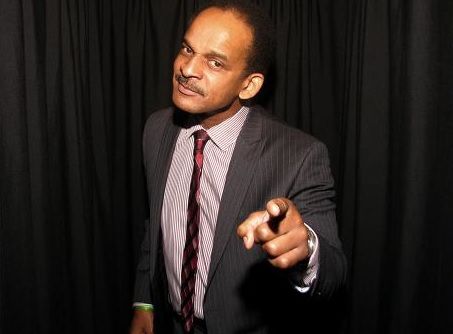 Norman Smiley… better than all of us.
http://www.twitter.com/411wrestling
http://www.twitter.com/411moviestv
http://www.twitter.com/411music
http://www.twitter.com/411games
http://www.twitter.com/411mma
comments powered by