SPOTLIGHTS
Wrestling's 4Rs 4.21.14: WWE Smackdown Reviewed & Csonka's Updated 2014 PPV Rankings
Posted by Larry Csonka on 04.21.2014

Triple H announced Evolution will face the Shield at Extreme Rules, Batista battled Sheamus and more! Wrestling's 4Rs breaks down the Right, the wRong and the Ridiculous of WWE Smackdown along with Csonka's updated 2014 PPV rankings!


How the 4Rs of wRestling Work!
Here is a quick explanation of the 4R's. The column will run TWO times a week. We will group our feelings on the shows in various categories: The Right, the wRong and the Ridiculous. The Right is stuff that worked very well: a great promo, a great match and so on. PuRgatoRy is a section between the right and wrong. It shows equal traits from both sides that cannot be ignored and needs discussed. It is not a bad place per say, as things can get remedied or go the wrong way the very next week. The wRong is what it sounds like: bad matches, bad or boring promos and so on. The Ridiculous is stuff that had no right on TV: Stupid angles and so on. And there is always a possibility of a 5th R, which is as bad as they come. This column is supposed to be analytical, and at the right time very critical of the shows, it was the whole reason it was created. This is not a "mark" column, nor a "smark" column, our goal is to analyze the show from many different fronts, reward the good and call out the bad. We will not apologize for our opinions, they are as they are, whether positive or negative.
---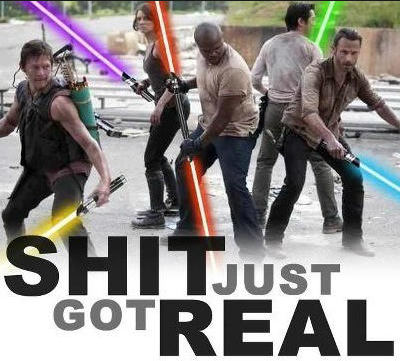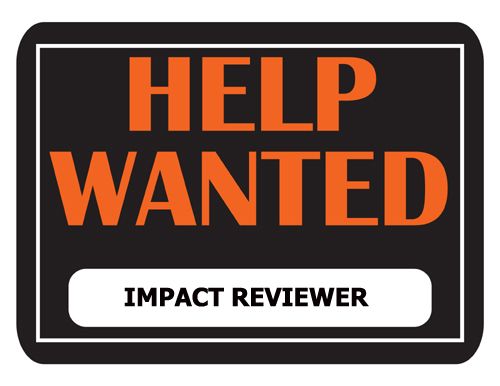 We're looking for someone to write the Rs of Impact each and every week for the column. You have to be able to have the work completed by 6PM ET on Sunday evenings. If you are a TNA fan and wants to make sure the company gets a fair voice on the site, then this is for you. If interested, please send me a sample (using the basic Rs format) here.
---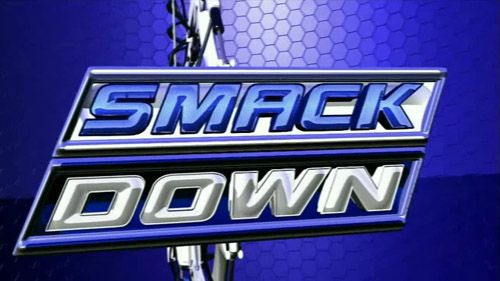 Smackdown 4.18.14
By Daniel Clark
Big E def. Alberto Del Rio at 6.01 by Disqualification

Paige def. Aksana at 3.24 by submission

El Torito def. Hornswoggle at 4.32 by pinfall

Alexander Rusev def. R Truth at 1.40 by pinfall

Santino def. Fandango at 1.29 by pinfall

Batista def. Sheamus at 10.15 by pinfall


THE RIGHT:
HHH Promo: A HHH promo to open up the show has not always been something to enjoy but fortunately he appears to have moved passed the 20 minute promo's of doom that were a feature of him in the past. Tonight he was reasonably sharp and to the point on what he has saying about the Shield. He put over the Shield as a unit as being the three guys that he is the most proud of, which instantly authenticates them as a genuine force, but says that they crossed the line as they tried to stretch the power that they had too far. He says that the beatdown they suffered on Raw was punishment for that and he was happy for the issue to the settled, but that is not what the Shield wanted. He claims that they have lost their value to him and then announces the big match between the Shield and Evolution at Extreme Rules. That match was always on the cards and should be a classic encounter and be the next stage in making sure that the Shield get to the main event and do not slip away from it at any stage. A good promo which explained the reasons why he has a problem with the Shield and what he is going to do about it, but also, makes the Shield look good by having them on the same level as Evolution are.

Big E vs. Alberto Del Rio: Decent start to the show with a solid match between these two, although would have liked to have seen it get another five minutes or so, but given the way that the match ended, and the fact that neither of Big E or Del Rio have anything planned for the next week, this could happen next week. What this does do though is make it seem even more bizarre that Del Rio beat Big E is about three minutes not that long ago and makes that decision seem even more shortsighted. Rare ending of the DQ happening because of Del Rio not breaking the count on the cross arm breaker before the five count, but it is also good to see rules like that enforced and it occasionally end a match, just to keep it in your mind that it could happen, and also it was good coordination from everyone involved for the five count to be completed just before Del Rio broke the hold. Del Rio wanting to keep the hold until five shows the ruthless side of his character that they have been trying to portray as he was trying to hurt Big E as much as he could, while the fact that Big E managed to withstand this, plus the post match attack, and was still standing tall at the end after hitting the Big Ending, shows off his fighting spirit and that he is willing to get involved in a fight, and can withstand punishment. A win over Del Rio in the next couple of weeks would help him look like a better champion, although he is surely dropping the belt at Extreme Rules.

Paige vs. Aksana: The match itself between these two got a small amount of hype and promotion with Aksana saying in her pre-match promo that Paige just got lucky and that tonight her luck will run out. Not exactly an earth shattering promo or anything particularly original but it just gives the match a little bit more of a back story as to why it is taking place and what exactly the issue that these two women have with each other, which is something that the divas division has been lacking, and is also something that would make sense that Aksana might feel Paige just got lucky in becoming the champ. Paige though gets another win and is being introduced to the main roster well by her picking up victories over some of the lesser divas and is showing that she can wrestle in the ring as well.

Sheamus vs. Batista: Firstly, it was good that they referenced the fact that they wrestled three weeks ago and that Batista got himself DQed in that match and went after Sheamus, and this was Sheamus wanting to get revenge for that assault. But the biggest plus from this was seeing how the two matches compared. Three weeks ago Batista was getting back into ring shape but looked nowhere near ready to be in the main event of WrestleMania. Now, following an excellent main event showing, and this match, Batista is looking back to his best. A really good match between these two and I'd like to see them have another match down the line with a bit more time and a bit more riding on it. Batista needed to get the win having not necessarily picked up the number of wins that he would have liked in recent weeks, and both Evolution and the Shield need to both be really strong going into Extreme Rules, but Sheamus was competitive here and they two of them produced a good, hard-hitting match. Definitely the best singles showing Batista has had since his return, while Sheamus doesn't lose too much from this match either.


puRgatoRy:
Paul Heyman promo: I have no idea how to rate this really. Yes, it was reasonably entertaining to see Paul Heyman almost trolling the audience, which his constant repetition of stating that Brock Lesnar conquered the streak (particularly with a Bo-lieve promo just before this with Bo Dallas in NXT almost being the ultimate troll), but I really do not know what it was supposed to accomplish. It didn't lead into a Cesaro appearance, or a talk about him, but it just ended. Slightly entertaining, but ultimately, fairly pointless.

Rusev vs. R Truth: Decent squash match for Rusev, although R Truth got in some offence, which is a bit more than I expected him to do so. Just feel that Rusev has more to offer than just two minute squash matches and also, he has been around and been talked about for months now, so something slightly more developed and thought out could have been planned. Rusev winning matches easily is fine, but needs to ultimately be heading somewhere.


THE wRong:
Hornswoggle vs. El Torito: I am loathed to put this in the wrong, but sadly, this is probably where it has to end up. Parts of this were fantastic, from the dramatic music used in the video package from Main Event showing how this feud has came to be, to the absurd and ridiculous way it was treated by Michael Cole and JBL on commentary who went massively over-the-top is trying to sell the match as an epic clash, which actually to a point worked and was reasonably funny at times. The problem was the fact that they were clearly treating this feud as a huge joke and as comedic relief, but when Hornswoggle and El Torito actually wrestled, they wrestled a normal match and didn't have any of the comedy elements that you might have expected. Just seemed to be a discord between the match itself and how it was treated – if you are going to go fully over-the-top in making this seem special, then you kind of need to follow through on that in the ring.

Santino vs. Fandango: Nothing massively wrong with this match at all. It was okay for the time that it had, but never was given a chance to be any more than that. It again showed the resourcefulness of Layla by her stealing the cobra. It gave the crowd a chance to pop and cheer for Emma when she took out Layla on the outside of the ring. The distraction this caused gives Fandango an excuse for losing the match. It's just that these characters are just going around in circles and not really heading anywhere, and neither is this feud. Santino will win one week, Fandango the next, and the stakes of the feud never change, nor does the type of match that they have. It just doesn't appear to be heading anywhere and they are all just treading water. Either they need to have a blow off match and then move on to feuding with someone else, or actually do something to invest in the feud rather than the same matches each week and never given more than two or three minutes maximum. If they are doing this each week put getting ten minutes and putting on a good match it's not ideal but at least something is coming out if it, but with the matches roughly around 90 seconds each, it just seems so pointless.


THE RIDICULOUS:
NOTHING



The 411:


There were definitely flaws in this episode of Smackdown. However, the segments that were the best on this show were also the most important and in truth, that is all that you are going to remember in the end.

The show started very well with a good promo and then a decent match, and ended with a really good TV match, and although it lost its way in the middle, it didn't necessarily damage the quality of the episode.

This episode was really all about continuing to re-establish Evolution and we got their match with the Shield at Extreme Rules confirmed and it looks as if it is probably going to main event the show as well. HHH began the show by really making the Shield look top notch by saying that these three men were the best three he could find when scoring the globe for talent – instantly that gives the credibility and the respect that suggests that they are on the same level as Evolution, or at the very least, near to them. His promo also gave a reason for the feud – that they got too big for their boots effectively and crossed the line, and now they need to be put back in the place – which is exactly what the authority should be doing.

And then the main event saw Batista's best singles wrestling performance since he returned to the WWE and he was totally got rid of the ring rust that blighted the first couple of months of his return. He looks to have got back in shape in the ring and his cardio is back at the level it needs to be at and he is once again able to put on entertaining and decent ten minute matches, which is exactly what he needed to do if he is to be back in the main event for the long haul. His match with Sheamus was far better than the one that they had three weeks ago and showed signs that there would be real interest and potential in a proper PPV match between the two of them as their hard-hitting styles complement each other. Batista got the win that he needed to get, but it also doesn't hurt Sheamus too much either.

We also saw a well-well worked match between Alberto Del Rio and Big E which had a finish that made sense for the "new" ruthless side of Del Rio's character with him not breaking the count until after five and thus getting disqualification. Big E however was allowed to show some personality in his pre-match promo, which is something that he has not always been allowed to do and this is perhaps why he isn't quite as over as they would like, but he also was able to fight back from the attack by Del Rio and stood tall at the end.

Paige also continued to develop on the main roster with another win, this time over Aksana, and although she is only beating the jobbers of the diva's division, she is winning matches cleanly and this is just giving her the time to develop on the main roster.

The rest of the show however wasn't up to the same standard. Rusev's squash win was okay, but there does not appear to be any real plan as to what to do with him yet. Santino and Fandango continue their seemingly never-ending feud that consists solely of two-minute matches, with no sign of ending. I've got no problem with them feuding, but they do not appear to be advancing the feud in any way at any time, nor are they giving them enough time in the ring to give them a chance. Paul Heyman's promo were he just repeated the same phrase over and over again was entertaining, but ultimately quite pointless and didn't lead to anything that would benefit anyone really.

The El Torito and Hornswoggle match actually wasn't too bad, but it just didn't quite sit right with how it was being promoted. They went so over-the-top with the dramatic music and the ridiculous hype job that JBL and Michael Cole (who were both brilliant at this, especially JBL) that when they actually had a regular match it just seemed wrong and not at all keeping with the gimmick that it had going for it.

This show however was all about the opening and closing segments. It opened with a good promo and built to a match at Extreme Rules and it ended with a good ten-minute match. The rest in between was okay, but ultimately, means nothing. This show was missing a lot of the top tier talent – no Daniel Bryan, Randy Orton, The Shield, The Wyatt Family or John Cena – so was never going to be a must see show, but it was just an acceptable episode of Smackdown.

Show Rating: 6.6

As a reminder, I will be going by the 411 scale…

0 - 0.9: Torture
1 - 1.9: Extremely Horrendous
2 - 2.9: Very Bad
3 - 3.9: Bad
4 - 4.9: Poor
5 - 5.9: Not So Good
6 - 6.9: Average
7 - 7.9: Good
8 - 8.9:Very Good
9 - 9.9: Amazing
10: Virtually Perfect

CSONKA's PPV RANKINGS

TOP PPVs For 2014
As a reminder, this is not a basic "how good was the show" number like a TV show, as I have always felt that a PPV is very different from a regular show. I have always judged PPV on how they built to a match, the match quality, crowd reactions to matches and angles, the overall booking, how the PPV leads into the future, PPV price and so on and so forth. I have added this in here for an explanation since so many have asked, and I have previously discussed it on podcasts. I understand that this may seem different, but that is how I grade. Obviously your criteria may be different.

Click the score of the show to go and read my review and or report from that particular event.
NJPW Invasion Attack - 8.8

NJPW New Beginning in Osaka - 8.75

DGUSA – Open the Ultimate Gate 2014 - 8.5

WWE WrestleMania 30 - 8.4

NJPW WrestleKingdom VIII - 8.0

WWE NXT Arrival - 8.0


SHIMMER 62 - 7.9

DGUSA Way of the Ronin - 7.9

NJPW Fantastica Mania III - 7.7

EVOLVE 26 - 7.6

EVOLVE 27 - 7.5

EVOLVE 25 - 7.4

NJPW Fantastica Mania II - 7.4

NJPW 42nd Anniversary iPPV - 7.2

NJPW Road to New Beginning - 7.1

NJPW Fantastica Mania - 7.0

Dragon Gate Truth Gate - 7.0

NJPW New Beginning in Osaka - 7.0

WWE Elimination Chamber - 7.0

NJPW New Japan Cup Night One - 7.0

NJPW New Japan Cup Night Three - 7.0


DGUSA Revolt! - 6.75

TNA One Night Only – Old School – 6.5

2014 - A Wrestling Odyssey - 6.5

TNA One Night Only - Tag Team Tournament – 6.0

TNA Lockdown 2014 – 6.0


WWE Royal Rumble - 5.9

EVOLVE 28 - 5.5

DGUSA – Mercury Rising 2014 - 5.0





Have you checked out the Csonka Podcasting Network? If you haven't, you should We run anywhere from 15-20 shows a month, discussing pro wrestling, the world of MMA, the NBA, general sports, popular TV series of the past, bad movies, battle rap, interviews, MMA & Wrestling conference calls and more! Around 10 different personalities take part in the various shows, which all have a different feel; so you'll likely find something you like. All of the broadcasts are free, so go ahead and give a show a try and share the link with your friends on the Twitter Machine and other social media outlets! Running since May of 2011, there are currently over 500 shows in the archive for you to listen to.






The 880th edition is over…


http://www.twitter.com/411wrestling
http://www.twitter.com/411moviestv
http://www.twitter.com/411music
http://www.twitter.com/411games
http://www.twitter.com/411mma
comments powered by