The Wrestling News Experience 04.21.14
Posted by Stephen Randle on 04.21.2014

News and thoughts on Brock Lesnar and Batista's future WWE availability, Vince Russo working with TNA, WWE blackballing Nancy Grace, a preview of tonight's episode of Raw and more!

Monday April 21st, 2014

From 411Mania's Canadian offices in Waterloo, Ontario, Canada, this is The Wrestling News Experience, with Stephen Randle!



For The Marshmallow Peeps, By The Marshmallow Peeps

Good morning, everyone, and welcome to the Experience. I am Stephen Randle, and as we finish up this holiday weekend, I want to remind you what it's really all about. It's about a simple man, who a lot of people thought was crazy, probably because he didn't do what the people in charge thought was right, and he didn't portray the popular image of what they were looking for, choosing to appear with unruly hair and a wild, unkempt bearded look that made him easy to pick out in a crowd. Those in power tried to keep him down, but eventually, thanks to his incredibly positive attitude, even in the fact of overwhelming adversity, he rose back up and taught the world that nothing is impossible if you just believe. And that man's name was, of course, Daniel Bryan, WWE World Heavyweight Champion.

Who did you think I was talking about?

Moving on.




Last week, with the WWE World Heavyweight Champion on his well-deserved honeymoon, the eyes of the Authority turned in a different direction, as the re-united forces of Evolution decided to make The Shield their personal business. And since Triple H has unlimited power, in this latest skirmish, The Shield was forced into an 11-on-3 handicap match, and then beaten down by Orton, Batista, and HHH. Presumably, the beatings will continue until morale improves, but I don't think Reigns, Rollins, and Ambrose are going to take this laying down.

Speaking of Daniel Bryan, he'll be back next week, and it appears his first real challenger to the WWE World Title is...a re-masked Kane, who was browbeaten into assuming his old persona by a really loud, shrill harpy in a business suit. Well, at least we're pretty sure they're not going to put the title on Kane, and it'd be nice if we got some sort of closure on these former tag partners, but really, WWE? Kane?

Anyway, John Cena was back to his joke-cracking, bad Photoshopping ways last week, but Bray Wyatt has made it quite clear that he will not be laughed off. Perhaps this is the sort of thing you should take seriously, John, since you've got a Steel Cage Match with the charismatic Wyatt at the upcoming WWE Special Extreme Rules. Yeah, that's so much easier to say than "PPV", thanks WWE.

Meanwhile, the tournament to find a new #1 Contender to the Intercontinental title held by Big E Langston continues, as Cesaro, Sheamus, RVD, and Bad News Barrett have made it through to the semi-finals, giving the series a very European feel. Hey, maybe this week they'll have actual entrance music for Cesaro!

Plus, Paige has learned that she will face Tamina at Extreme Rules for the Divas Title, Santino and Emma continue to deal with Fandango and his newest dance partner, Layla, and at some point, the Adam Rose Experience will hit Raw, and it could very possibly be tonight! You won't want to miss that!




- Much like cockroaches and wrestling itself, the spectre of Vince Russo simply will not die. Apparently he's acting as an outside consultant for TNA, which in real life, means that he offers ideas and they probably ignore most of them because he's not actually booking, but on the Internet, means that he's scripting 95% of Impact and thus is to blame for everything that's going on, even though there's plenty of people with actual power in TNA to blame.

- According to recently translated documents, it appears that in ancient times, wrestling was also fixed, with fighters taking payoffs to lose matches. I believe that retroactively makes pro wrestling a legitimate Olympic sport, which probably explains why the IOC tried to get it out of the event a couple years ago.

- WWE referee Charles Robinson apparently nearly lost his thumb during the company's recent tour of Saudi Arabia last week. Robinson suffered the injury when an accident occurred while he was, in his own admittance, rushing through ring set-up, unlike the normal reasons for losing a body part in Saudi Arabia, which include stealing from a merchant, questioning your government, or being a woman.

- On the heels of her horrible example of shoddy journalism in respect to the Ultimate Warrior's death, WWE has basically banned all current talent, and any former or potential future talents who ever want to get a WWE paycheque, from ever appearing on Nancy Grace. And I have to say, when you put yourself in a position where WWE is legitimately the higher moral authority over you, you must be a really, really horrible excuse for a human being.

- Apparently the plan for WWE Studios is to release 8-10 more films over the coming year, which, as you'll recall, is entirely Halle Berry's fault for agreeing to make The Call, which somehow made enough money to save WWE Studios from disappearing from the face of the earth. But hey, more low-budget found footage horror films! Those haven't gotten old yet, right?

- And Brock Lesnar is officially back off the road again, and not expected back until SummerSlam, shocking exactly nobody. Also, Batista has no bookings past Extreme Rules, probably because he'll be promoting Guardians of the Galaxy. Hey, here's an idea, when they both come back, they can feud over the fact that Brock would have been far more believable as Drax. Granted, Brock could also have played Hulk without using CGI, and then they could have just used Ruffalo to play Banner, but I guess they didn't want to sign two paycheques.



HOT: Evolution

Potential ulterior motives aside, there's nothing to dislike about the potential found in an Evolution vs Shield match at Extreme Rules. Hopefully they figure out how to edit Flair out of the old entrance video so they don't just get a graphic this week, but I have faith, since they managed to edit out Jindrak all those years ago.



NOT: Jack Swagger

Swagger earns his 100th televised loss since 2006, making him one of a select group during that time period. Only...sigh...Dolph Ziggler has more losses (gee, I wonder why he's bitter), and a group featuring The Miz, Kofi Kingston, and...sigh...Zack Ryder (gee, I wonder why he's bitter) is right behind him. Hey, remember when those five guys were hot midcarders who formed the basis for the Intercontinental title division?



HOT: Renee Young

Renee's so hot that ESPN wants her, and if I'm WWE I wouldn't let her go without a fight. Mostly because I don't get ESPN and thus won't get to watch her best the best backstage interviewer in WWE and best colour commentator on NXT. It's really all about what I want, after all.



NOT: Kane

I feel like I might be harping on this a little bit, but Kane? Seriously? Hey, wasn't Kane one of Benoit's challengers back when they were just killing time between his big win at Mania and putting the belt on their handpicked future talent? Boy, that feels familiar for no particular reason.



HOT: Cesaro

It seems weird now, but around this point last year, I seem to recall Cesaro was getting massively de-pushed because people thought he wasn't drawing heat or some other silly excuse with no basis in fact. Now he's got Paul Heyman at his side and WWE handing out "Cesaro Section" signs. I'm sure WWE trying to embrace a fan-generated idea won't backfire too much.



NOT: John Cena

I'm sorry John, you've actually been mostly in my good books during the Wyatt feud, but that juvenile crap you pulled on Monday was everything that's been wrong with your character for the last ever. Come on, man, we're trying to help you.



HOT: Hornswoggle vs El Torito

Sure, it's midget wrestling, which is one of those things that keeps wrestling from getting treated seriously, but is that really a bad thing? You've got these guys on the roster anyway, and haven't been using Hornswoggle for anything for a long time, you might as well have them fight one another. Especially since Torito is probably a better wrestler than either Matadore.



NOT: Alberto Del Rio

I'm not sure if WWE itself knows what they're going to do with Del Rio in the future, since he keeps pinballing between main event and the midcard and not being particularly pushed at either level. Maybe he and Sheamus can form a support group together.




WWE Inactive List as of 04.07.14

Injured

- Billy Gun, day-to-day as of April 7th (internal injuries)
- Christian, out indefinitely as of March 25th (concussion)
- Darren Young, day-to-day as of April 13th (knee)
- Evan Bourne, out indefinitely as of March 19th, 2012 (foot)

Transactions



- AJ Lee, out indefinitely as of April 14th (R&R)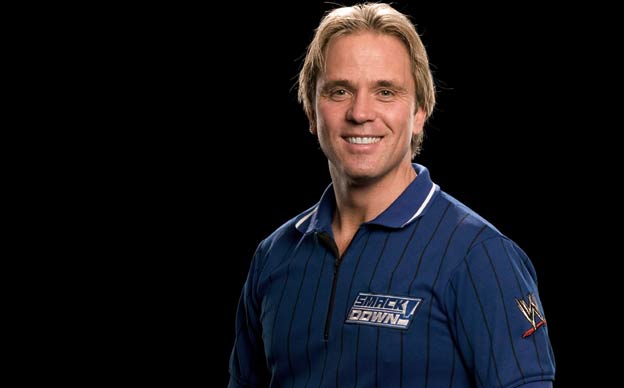 - Charles Robinson, day-to-day as of April 19th (hand)



- Darren Young, status downgraded to out 4-6 months as of April 13th (ACL)



- Rey Mysterio, may or may not be injured, but probably is, and therefore out indefinitely as of April 15th (knee)



WWE World Heavyweight Champion: Daniel Bryan
- 15 day reign, defeated Randy Orton and Batista in a Triple Threat match on April 6th (WrestleMania XXX)



WWE Intercontinental Champion: Big E
- 154 day reign, defeated Curtis Axel on November 18th (Raw)
- Next title defense: vs Winner of IC Tournament, WWE Extreme Rules



WWE United States Champion: Dean Ambrose
- 330 day reign, defeated Kofi Kingston on May 19th (Extreme Rules PPV)



WWE Tag Team Champions: The Usos
- 49 day reign, defeated The New Age Outlaws on March 3rd (Raw)



WWE Divas' Champion: Paige
- 14 day reign, defeated AJ Lee on April 7th (Raw)
- Next title defense: vs Tamina Snuka, WWE Extreme Rules



WWE NXT Champion: Adrian Neville
- 53 day reign, defeated Bo Dallas in a Ladder Match on February 27th (NXT ArRIVAL PPV)



WWE NXT Tag Team Champions: The Ascension
- 194 day reign, defeated Corey Graves and Adrian Neville on October 2nd NXT



WWE NXT Women's Champion: Paige
- 271 day reign, defeated Emma on July 24th NXT to become inaugural Champion




Chin has The Magnificent Seven.

Wyatt has Squared Circle Soliloquy.

Justice has Ring Architect.

Dino has Smart Marks.





On the latest After Dark, I feel a little concerned about Evolution vs Shield, since it apparently means Daniel Bryan ends up facing Kane, and about John Cena's childish display on Raw. Also, I further explain my decision to no longer accept TNA as a legitimate major North American wrestling promotion, which I'm sure everyone accepted without complaint, right?






411 will have live coverage of Raw tonight starting at 8 pm EDT.

From our promotional department, I've been informed that if you really do like 411Mania and all it provides, or even just me (and really, who doesn't like me), don't forget to bookmark the site in your browser or make 411 your homepage, and tell all your friends about how awesome 411 is.

And don't forget, you can follow all of the everyday goings on in 411 on Twitter.

Stephen's Twitter
http://www.twitter.com/411mania
http://www.twitter.com/411wrestling
http://www.twitter.com/411moviestv
http://www.twitter.com/411music
http://www.twitter.com/411games
http://www.twitter.com/411mma

That's our show, I will be back next week. Also, don't forget 4PC in the Games Zone on Wednesday, and the TWNE After Dark podcast on Wednesday, airing live at around 11 pm EDT on Spreaker.com, posted on 411 shortly thereafter. Plus, don't forget about Co-op Multiplayer, the official 411 Games Zone podcast, on Sundays at midnight EDT.

Here it is, your Moment of Buddy.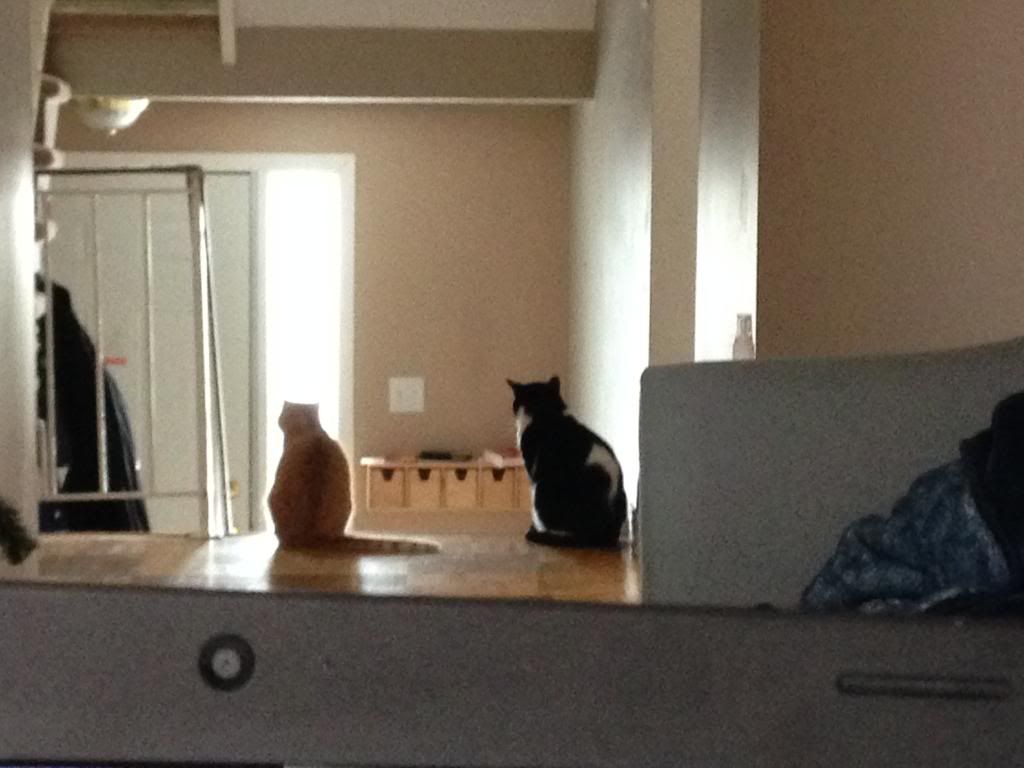 If We Wait Here Long Enough,
Maybe We'll See Spring Finally Get Here.




Have a good one, and always be a fan.
comments powered by