SPOTLIGHTS
411's Wrestler of the Week 4.22.14: Year 10, Week 2
Posted by Larry Csonka on 04.22.2014

Batista, Triple H and Randy Orton reformed Evolution, Eric Young retained the TNA World Title, Cesaro defeated Mark Henry and more! But who won 411's Wrestler of the Week? Find out inside!




Welcome to YEAR TEN, WEEK 2 of 411's Wrestler of the Week. A quick overview of the rules to kick things off for us as a reminder…

Each writer chooses FIVE wrestlers (although ties and tag teams are allowed) from any promotion and each wrestler gets a point total attached to that ranking. It looks a little like this…

1st - 5
2nd - 4
3rd - 3
4th - 2
5th - 1

Then we tally up the votes and the official 411 Wrestler of the Week is crowned. But wait, there's more! Each week the top SIX vote getters get a points value for their ranking which looks something like this…

1st - 15
2nd – 12
3rd - 9
4th - 6
5th - 3
6th - 1

...and they go towards the 411 Wrestler of the Year award to be announced each year around WrestleMania. This will be posted every Tuesday (the voting week runs Monday through Sunday). Let's see who wins this week…

---



Larry Csonka
1) Eric Young
Last week Eric Young surprisingly won the TNA World Title. This week, I will give credit where credit is due, TNA followed up well on the title change. From the video packages, to the positive portrayal of Young as the champion, it worked. He also retained the title in a Monster's Ball match against Abyss. Monster's Ball is Abyss' match, one he previously defeated Young in. The fact that Young played the crazy role positively, requested the match and then retained clean all worked very well.

2) Evolution (Orton, Batista and Triple H): Randy Orton, Batista and Triple H officially reformed as Evolution on Raw and put the beat down on the Shield. This also set up the official announcement of Evolution vs. The Shield for the Extreme Rules PPV.
3) Cesaro: Followed up the big WrestleMania week with a victory over former World Champion Mark Henry to advance in the IC Title Contender's Tournament.
4) Bad News Barrett
5) Sanada


Ryan Byers
1) Evolution
The finish to Monday Night Raw was an excellent angle to heat up a feud between the team of HHH, Randy Orton, and Dave Batista against the Shield, and the crowd (both in person and online) reacted huge when they officially came out under their old Evolution banner, even though they've been acting largely in concert for the last month or so. Plus, on top of that, Big Dave got a big win on Smackdown, scoring a fairly rare clean pinfall victory over Sheamus.

2) Seiya Sanada: Sanada picked up one of his biggest international victories to date, defeating Christopher Daniels this week in Korakuen Hall for Wrestle-1.
3) Takatoriki: Controversial former sumo star Takatoriki drew almost 4,000 fans to his debut match on an independent show, an amazing crowd for that level of wrestling in Japan today.
4) Yuji Nagata
5) Atsushi Kotoge


Justin Watry
1) Triple H
Reformed Evolution on Raw in a cool moment to end the night. He followed that up with a solid promo on Smackdown setting up a showdown with The Shield at Extreme Rules next month. As usual, HHH delivers the goods...

2) El Torito: Only one man in the past week was victorious in the "Match of the Century!" That man was El Torito.
3) Batista: Entertaining match on Smackdown defeating Sheamus about as clean as can be. Good stuff on Raw. Quietly, his return to WWE has been very entertaining. Under appreciated talent.
4) Bad News Barrett
5) Paige


Andrew Shillinglaw
1) Evolution
When "Line in the Sand" started to play on Monday, I marked harder than I have in a VERY long time. Triple H for a while now has been the best character on television, in my opinion. Randy Orton and Batista had a fairly solid outing with the Usos before the Shield run in and Batista's match with Sheamus on Smackdown was pretty fun. You've got three guys doing great work and they're back together as one of my favorite groups of all time. There was no way that these three weren't getting my top vote.

2) Eric Young: He had a clean first title defense over Abyss in a Monster's Ball. Now, I will say that Abyss doesn't hold the mystique that he once had and Monster's Ball is not as special as it once was, but that's a big deal still for a champion. It's a good first defense. It makes Eric Young look legitimate. He main evented TV and won clean and that's all you can ask for in an otherwise fairly slow week in professional wrestling.
3) Chris Dickinson: As far as I'm concerned, Inter Species Wrestling is a major independent wrestling promotion. And at their show Trapped in the Closet, Chris Dickinson defeated Pinkie Sanchez in the main event to become the Undisputed King of Crazy. The match was brutal and awesome and I highly recommend that everyone scout it out when the media gets released.
4) Adrian Neville
5) Paige


Mike Hammerlock
1) Eric Young
For the second time this year, Eric Young and Abyss put on an old school hardcore match. Whenever you walk away from a successful championship defense with tacks in your back, that's a job well done. I don't care whether TNA Impact ratings are up or down, the company spent the previous year-plus blundering from mistake to mistake, but it's onto something with Young. Good to see. Hope they keep it up.

2) Dave Batista: To borrow from Jim Ross, Batista and Sheamus put on an old-fashioned slobber knocker on Smackdown. I was pleasantly surprised to see Batista in an actual good match. Sheamus deserves a ton of credit pulling it out of him, but it's a healthy sign that Batista's ring rust is beginning to wear off. The Evolution reunion was awesome, but Batista is the guy who backed it up the ring (and who frankly had a lot to prove).
3) El Torito: The WWE put on an actual minis contest and treated it like a legitimate match. El Torito vs. Hornswoggle was a big ball of fun. They can't fight each other eternally, but if I had a wrestling promotion with its own network, I'd give some thought to creating a mini division and giving them their own show.
4) Sheamus
5) Wade Barrett


Mike Chin
1) Batista
Batista is in the unlikely spot of his comeback becoming more and more interesting with each passing month. Face Batista was an immediately blah addition to a crowded main event scene. Heel Batista seemed like a better fit. Heel Batista reunited with Triple and Randy Orton is due for a combination nostalgia run and chance at giving The Shield a huge main event rub. Tack onto that a very good main event showing opposite Sheamus on Smackdown, and The Animal more or less owned this week.

2) Eric Young: While his title reign may have come out of nowhere, TNA looks to be taking it seriously, complete with a big first title defense in which he topped Abyss on Impact. TNA seems set on establishing Young as a star and I'm interested to see where that goes.
3) Cesaro: "The King of Swing" is a likely candidate to win the IC title shot tournament and, as such, a favorite to hold mid-card gold come Extreme Rules. In truth, Cesaro feels a little above that, but I appreciate the idea that he and the IC strap might elevate one another en route to Cesaro entering the main event scene proper.
4) Triple H
5) Paige


Alex Crowder
1) Eric Young
I'll admit this was another slow week with nothing too important going on in America, Japan, or Mexico. Nevertheless, I'll give Eric Young the nod again for successfully defending his championship. Abyss from what I've watched of TNA lately has been booked strongly, and Young beat him at his own game even taking the tacks. The Eric Young title reign is staying strong in my opinion especially with this victory. Eric Young will continue to look more legitimized with every defense if they keep it up. Let's hope they do.

2) Evolution: I'll admit it almost made me want to mark out hearing Evolution's theme. The story also fit perfectly showing that Evolution is far older now resorting to underhanded tactics to gain an advantage over a simple numbers assault. This is one of the best-booked stories, if not the best booked story in wrestling today.
3) Paige: I could have gone with about anyone in this spot, but decided on Paige simply because she continues to win matches. She is staying undefeated on Raw, and staying as over as she can without a great foil.
4) Seiya Sanada
5) Atsushi Kotoge


Jack McGee
1) Eric Young
Eric Young became the world champion for TNA last week, a move that shocked the wrestling world and also caused quite the debate among wrestling fans. This week I thought the company did a good job of solidifying Young as the champion. He got a win back over Abyss in the match Abyss previously beat him in earlier this year, and did so without shenanigans. TNA is reportedly going to go with the title run for a while to do cross overs with Young's TV show, and the booking this week makes me think that they are serious with him. Give the guy a chance a let him run, quite honestly the company should experiment and try to get someone over.

2) Batista: The return of Evolution (officially) and a big singles victory over Sheamus on Smackdown earns Big Dave Batista second on the list for me this week. It's apparently the cool thing to mock these guys, but I enjoyed the match and thought it was well done.
3) Cesaro: The King of Swing continues to roll following a big WrestleMania week, and is the odds on favorite to win the tournament for a shot at the IC Title
4) Bad News Barrett
5) Sanada

---
THE WINNERS~!
Special Mention…Sanada - 8 Votes


Fifth Place…Cesaro - 9 Votes


Fourth Place…Randy Orton - 18 Votes


Third Place…Triple H - 25 Votes

Triple H is back in charge of Evolution, and heading for a war with the Shield.



Second Place…Eric Young -28 Votes

Eric Young retained the TNA world title in a monster's ball match with Abyss, and heads into the Sacrifice PPV as the champion.



And 411's Wrestler of the Week is…




















Batista - 34 Votes

Batista is back in Evolution with Triple H and Randy Orton, and also picked up a win over Sheamus on Smackdown.






Year-End Standings~!
And here are the standings after week TWO…

Eric Young - 27pts.

Batista - 15pts.

Paige - 12pts.
Cesaro - 12pts.

Triple H - 9pts.

Roman Reigns - 6pts.
Seth Rollins - 6pts.
Dean Ambrose - 6pts.
Randy Orton - 6pts.

Daniel Bryan - 3pts.

Kota Ibushi - 1pt
Sanada - 1pt

---
Voting began 4.15.14
Year-End Rankings Key:

WWE Contracted Wrestlers are represented in BLUE.

TNA Contracted Wrestlers are represented in GREEN.

ROH Contracted Wrestlers are represented in RED.

US Independent Wrestlers are represented in MAROON.

Japanese Contracted Wrestlers are represented in BLACK.

Mexican Contracted Wrestlers are represented in MAGENTA.

Other International Wrestlers are represented in INDIGO.

---
**PREVIOUS WINNERS**
Year One Winner: Ric Flair (2005-2006)
Shortened year, starting September 2005)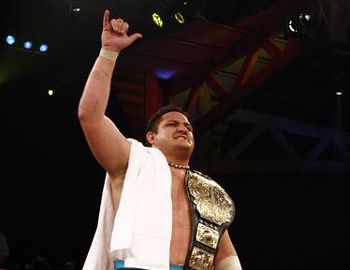 Year Two Winner: Samoa Joe (2006-2007)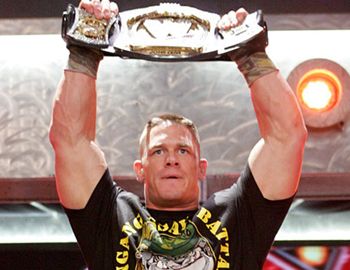 Year Three Winner: John Cena (2007-2008)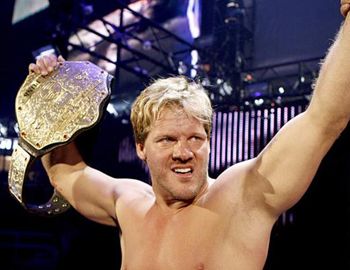 Year Four Winner: Chris Jericho (2008-2009)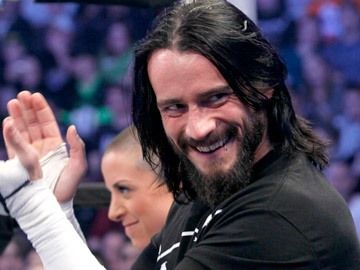 Year Five Winner: CM Punk (2009-2010)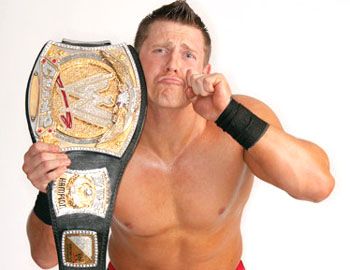 Year Six Winner: The Miz (2010-2011)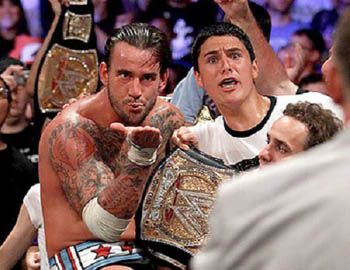 Year Seven Winner: CM Punk (2011-2012)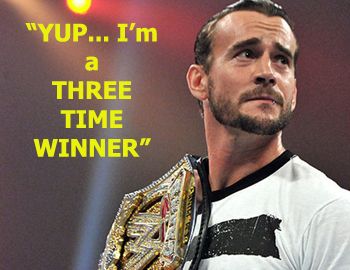 Year Eight Winner: CM Punk (2012-2013)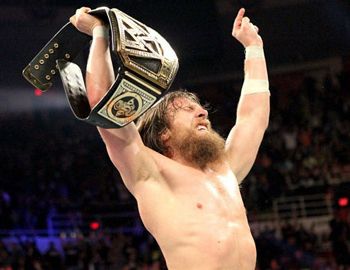 Year Nine Winner: Daniel Bryan (2013-2014)
comments powered by