SPOTLIGHTS
411 Fact or Fiction 4.24.14: Austin vs. Lesnar, TNA Sacrifice, ROH to PPV, More
Posted by Larry Csonka on 04.24.2014

Is Steve Austin vs. Brock Lesnar one of the few legit dream matches left in wrestling? Are you excited for TNA Sacrifice? Should Bad News Barrett win the IC Title? 411's Wyatt Beougher, Shawn Lealos and OD Smith debate these topics and more!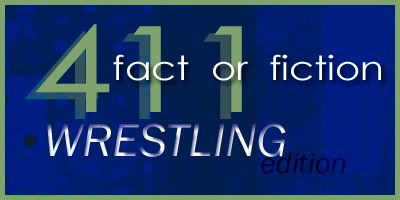 Welcome back to the latest edition of 411 Fact or Fiction, Wrestling Edition! Stuff happened, people loved/hated it and let everyone else know. I pick through the interesting/not so interesting tidbits and then make 411 staff members discuss them for your pleasure. Battling this week: First, he is the grand master of 411 MMA Fact or fiction, he is Mr. Wyatt Beougher! His first opponent writes Alternate Takes in the Movies/TV Zone, he is Mr. Shawn Lealos! And for this week, the special third man is 411 reader OD Smith!

Lets get to work…


Questions were sent out Monday.


Participants were told to expect wrestling-related questions, possible statements on quantum physics and hydroponics.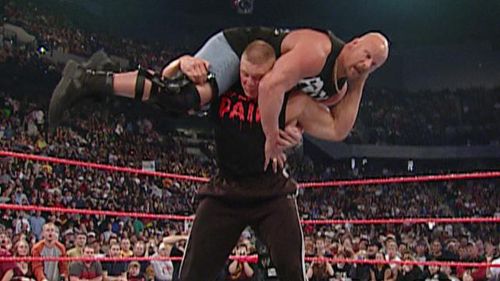 1. Steve Austin vs. Brock Lesnar is one of the few legit dream matches left in wrestling.



Wyatt Beougher: FICTION - Ten years ago? Sure, I would've been the first in line. But now, with Austin out of the business for a decade-plus and Lesnar as physical as ever? I'll pass. This was just Austin trying to keep his name out there by stirring up the IWC, the same way he's done with Punk for the past several years. I'd even go so far as to say that Austin would still be claiming that he'd like to have one last match with Punk if the latter hadn't departed from the WWE back in January. But hey, well-played, Stone Cold, because it worked - people are talking about "one more match". If I could see Austin wrestle anyone one more time, it'd be the Rock, just to see if they still have the same chemistry that made their rivalry so awesome. And a Lesnar dream match? Give me a well-booked, PPV-length match against Cesaro.

OD Smith: FICTION - Just like all the talk of an Austin vs. Punk match that sprung up in the wake of Punk's pipe bomb, there's a pretty clear difference between something that's possible and something that will never happen, or to put it another way when it stops being wishful thinking and starts being a match on WWE '14 because that's the only way you'll ever see it on your TV. Austin retired from active competition in 2003 on doctor's advice: that's eleven years since his last match, and unless I missed it there hasn't been a miracle cure for the neck injury that plagued the last couple of years of his career. To be a dream match it needs to have even a microbe of feasibility: case in point, an Angle vs. Bryan match is both a legitimate dream match, and isn't outside the realms of possibility.

Shawn Lealos: FICTION - I am saying Fiction here because I don't think it is a dream match in my mind. I could care less about seeing Austin vs. Lesnar – and really didn't even care back when Austin dropped him with a Stunner after the match with Goldberg. Hell, I would consider Stone Cold vs. Goldberg a bigger dream match, and I don't even want to see that one. As for the few legit dream matches left, I would say Undertaker vs. Sting leads the way with CM Punk vs. Stone Cold Steve Austin a lot more interesting to me than Austin vs. Lesnar. The Rock vs. Shawn Michaels would have been great and I still want to see Kurt Angle vs. Daniel Bryan. Actually, Shawn Michaels vs. Daniel Bryan might rank up there right at the top.





2. Bad News Barrett should not only win the IC Title Contender's Tournament, but he should go on to win the IC Title.



Wyatt Beougher: FICTION - I love Bad News Barrett, BUT I'M AFRAID I'VE GOT SOME BAD NEWS - the last time Barrett held the Intercontinental Title, he was that putz who lost two non-title matches almost every week and then still won at the pay-per-view. Now, I ask you, fellow fans of #BNB, is that really what you want for him? CAN'T HE HAVE SOME DECORUM?

OD Smith: FACT - I'll be honest, if you asked me a week ago who would be in the final I would've gone for Cesaro vs. Sheamus as they set up Cesaro for a dominant title reign, but obviously they went the other way and instead it's Barrett/RVD. And, frankly, that works just as well: Barrett may have had more relaunches than Dannii Minogue's pop career, reflected by the fact he's had sixteen different entrance themes since he made his debut, but since his return to the ring he's had a swagger to him that hasn't been seen since his Nexus days and, judging by the crowd at Raw, he's starting to get over so winning the tournament should start to nudge him up the card once again. As for the title itself, the IC title could do with a new champion: Big E's had some good defenses (notably against Swagger at Extreme Rules) but has often been a victim of the secondary title curse, and him dropping the belt would allow him to hopefully change up his character a little, or to be more accurate start to show the aspects of his character that got him so over on NXT that he hasn't been allowed to show since moving up to the main roster.

Shawn Lealos: FACT - I still don't see what is so great about Big E. He is average at best on the mic and I find his in-ring action to be quite boring. Could you imagine how horrible a Big E vs. Alexander Rusev IC title match would be? However, despite everyone bitching and moaning about the Bad News Barrett segments, he has somehow gotten VERY over with the crowd thanks to them. He finally is back in the ring and looks better than ever. Plus, did anyone else notice that the fans were REALLY into the Barrett vs. Sheamus match? When was the last time anyone cared about a Sheamus match? That was all Barrett. The guy is on fire and the WWE needs to run with it. Give us a Bad News Barrett vs. Cesaro feud and make both men look strong. That's what I want to see.






3. WWE did a great job of making you interested in Kane vs. Daniel Bryan with Raw's opening segment.



Wyatt Beougher: FACT - (Disclaimer - Monday was a travel day for me, and I missed the first 70 or so minutes of RAW, so I had to watch the Hulu Plus 90-minute abridged version. Because of Hulu's wacky editing, I'm not sure how much different the intro I watched was compared to the actual one, nor will I know until Saturday night, when I catch the actual show on Universal HD.) With that out of the way, I'm actually excited to see where they go with this - Kane and Bryan have a lot of history, and I think this cartoonishly-exaggerated evil Kane will really benefit the angle. Hopefully, he destroys people other than Bryan, though, just to send the message that he's back to being the unstoppable monster and not the highly-ineffective middle manager he's been since becoming the Devil's Favorite Department Head. Prior to Monday night (well, actually, Tuesday, when I got to watch the show), I was totally against the rumored Kane/Daniel Bryan feud, not just because it felt like a step backwards after Bryan had already beaten Evolution, but also because he'd beaten and/or outsmarted Kane repeatedly leading up to WrestleMania. The addition of the mask and the return to the demonic character *should* freshen things up a bit, and it was the masked Kane who was Bryan's tag team partner for so long. Plus, the multiple tombstone opening was vastly superior to any 20-minute talking segment, and it hopefully will allow Bryan the necessary time off to deal with his father's untimely passing.

OD Smith: FICTION - Following the sudden death of his father over the weekend I can understand why Bryan was in the opening segment before heading home to spend time with his family, and he deserves plaudits for appearing on Raw at that time. However, if there's one thing that's been overdone to the point of being meaningless, it's Bryan getting beaten down by various members of The Authority: it happened on a seemingly weekly basis between SummerSlam and Hell In A Cell last year, it happened after his match with Triple H at WrestleMania, it happened at the end of RawstleMania, and it happened this week. Similarly, while the segment may have reintroduced Kane as the sadistic monster of old, does this segment help us forget that Kane has been The Shield's personal punching bag since Elimination Chamber? More than anything, I'd say it made the best of the situation rather than the best build for the match at Extreme Rules.

Shawn Lealos: FACT - Kane has been a joke for a few years now. Sure, Team Hell No was "fun" but was Kane anything serious anymore? Then he became Corporate Kane and was made to look like a chump against anyone and everyone. They gave him his mask back last week and thought people would actually care. I don't know about anyone else, but I didn't care – at all. The, the WWE needed a way to write out Daniel Bryan so he could deal with the death of his father and had Kane DESTROY him. This worked on so many levels. First of all, Kane never said a word. Second of all, he ignored Stephanie McMahon (and even though she probably orchestrated it, the way it played out showed Kane no longer taking orders, which worked perfectly for the moment). This was the first time in a long time that Kane looked scary. That one segment was a complete success.





4. You watched the debut episode of WWE Legend's House and liked it.



Wyatt Beougher: FICTION - I watched the first episode specifically so that I could answer this statement, and I have to say, I wish I could have that hour back. I was intending on watching the first two episodes this weekend, because, as a concept, this show has tremendous appeal to me. In execution, however? WOOF. I guess maybe I should've tempered my expectations, considering the average age of the occupants is 65, and Tony Atlas is the youngest of the bunch at 59, but I wasn't expecting it to be this boring. I'll probably give it another episode or two, but if it doesn't turn into a whole bunch of hilarious (and sometimes poignant) stories about life on the road, I'm out. Hopefully they can get Sheiky Baby to make them fakkin humble in Season 2.

OD Smith: FICTION - The only way to watch Legend's House would be for me to find an illegal stream, and watching illegal streams makes Justin Watry's eyes go watery. Also, I'm sure I speak for everyone when I say that, rather than watch Legend's House, I'd rather read any and all recaps by Ryan Byers. Can I stop sucking up now?

Shawn Lealos: FICTION - I didn't NOT like it, but really it was just kind of there for me. When I watched WWE Countdown for the first time, I wanted to see it every week. When I watched WrestleMania Rewind for the first time, I wanted to see it every week. When I watched Legend's House, I thought it was interesting but really had no excited desire to see the next episode. There were good moments (Roddy Piper's interactions with everyone, especially Gary Busey), some bad moments (Hacksaw and Tony Atlas arguing about working with kids), some lame moments (Mean Gene ogling Ashley while Jimmy Hart called her a bimbo), and some awkward moments (Pat Patterson asking the butcher if he likes to play with meat). It was ok, but it is not required viewing.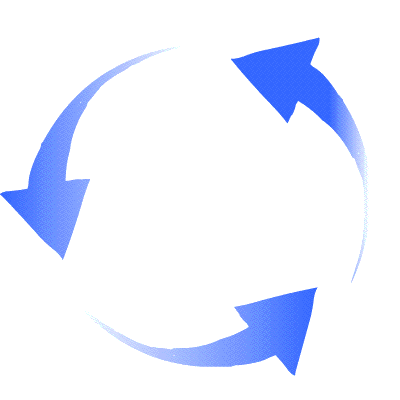 SWITCH!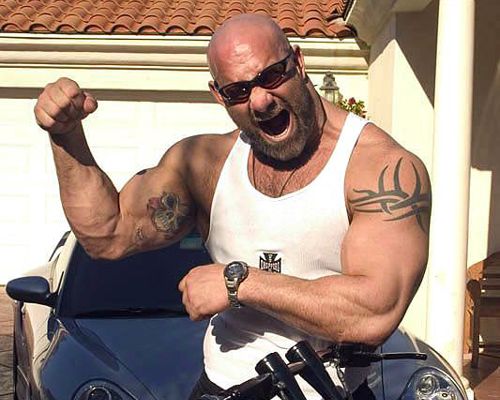 5. While he may have showed interested by talking with Triple H, you have no desire to see Goldberg wrestle for WWE again.



Shawn Lealos: FICTION - I want to see Goldberg back, but only if he actually cares enough to put in the work. Honestly, as a WCW guy, I was a decent fan of Goldberg based on his character. Some guys just have the "It" factor, so it doesn't matter how good they are in the ring and Goldberg is one of those guys. However, I really want to see Goldberg only return if it is for something BIG and fighting Ryback doesn't mean anything anymore. Problem is his ego. If Goldberg refuses to lose when he returns, then change my answer to Fact. If he is willing to come in, look strong, and then put over someone like Cesaro or Roman Reigns in the end, then I want to see him back.

OD Smith: FACT - Legitimate question for the comments section: do any of you wish to see Goldberg wrestle in 2014? At the risk of sounding presumptuous…yeah, me neither. Goldberg hasn't wrestled since 2004: that's a long time between matches and a lot of years on the clock, and he was sloppy to the point of being downright dangerous when he was a full-time wrestler so I dread to think what he'd be like after ten years out of the ring.

Wyatt Beougher: FACT - I'm all for Goldberg becoming an official WWE Legend and having him appear on pre-show panels and whatnot, but he's been out of the ring for a decade and is nearly fifty years old. If Batista, who is two years younger and was gone for less than half of the time that Goldberg was, couldn't put on a two-minute match upon his return, what hope does Goldberg have? Granted, I'm willing to bet Goldberg's in better shape than Batista, who has always been more show muscle than actual muscle, but I'm still not optimistic about him stepping back into the ring in 2014. He's an entertaining enough character that he'd be a worthwhile addition to the occasional panel, and his experience with Garage Mahal means that he could probably segue into Legends House fairly easily. But I'll pass on an actual in-ring return, especially with WrestleMania starting a changing of the guard.





6. You are interested in this weekend's TNA Sacrifice PPV.



Shawn Lealos: FICTION - I am a TNA fan (I am a fan of professional wrestling and don't understand rage wars from people who only like one company) but I really can't get into this PPV. I want to see how the company continues to push Eric Young, because he deserves this chance after years of being made look the fool in storylines. His match with Magnus will go a long way to show how serious they are in him. Sanada vs. Tigre Uno will be an exciting match, but I have no reason to care about either guy. The tables match and I-quit match will both be great, I am sure. There just isn't enough here to warrant the cost, which is where TNA is hurting now. Their talent is not up to a $40 purchase value.

OD Smith: FICTION - I hate to break it to you all, there wasn't a note saying how anyone who wants a writing gig at 411 must and shall bash TNA at every opportunity when I received this week's FoF questions, so unless Larry forgot to include it this week I guess I just shattered that particular illusion. As for the show itself, the Bully/Roode tables match should deliver and Storm/Gunner could be a good blow-off to their feud but, after that, the card looks a tad lacklustre for a PPV card and more like an episode of Impact. Also, three of the seven matches have stipulations, so that guarantees more PWInsider articles saying that Vince Russo is holding the pencil again.

Wyatt Beougher: FACT - Sure, why not? I never thought I'd say this, but I honestly hope Jeff Hardy wrestles more of the tag match than Angle, and ECIII is always a joy. The Anderson/Shaw match should be some decently mindless filler, the Tables Match has some potential and I like the idea of Roode trying to outdo Bully Ray at his own game, and the I Quit match between Storm and Gunner will hopefully be the blowoff for that feud. From there, we move into the championship match portion of the card, and my biggest hope for those three matches is that Tigre Uno vs. Sanada gets the proper time that it deserves. Their first two matches on Impact were criminally short, and I very badly want to see what they can do with more time. I'm not particularly interested in the Knockouts championship match, but I'll admit that it'll probably be better than whatever Divas Championship match the WWE puts on between now and when AJ returns to rematch Paige. As for the championship match, I'm curious to see where they go with it, now that the WWE has moved away from Daniel Bryan vs. Randy Orton (Abyss would be the obvious parallel to Kane, but I'm still curious as to how they get there), plus Magnus has been pretty fantastic since joining the Dixieland stable. Probably the only match I'm ambivalent about is the rumored tag title match, but that's just because it seems like the Wolves and the BroMans are too stylistically different to have an actual compelling match, but maybe they'll be able to prove me wrong.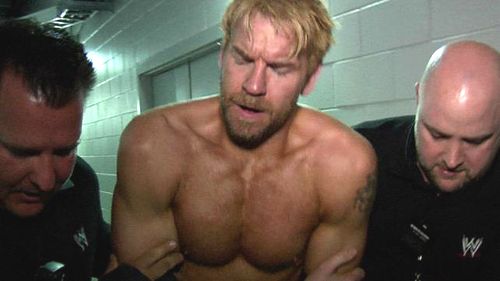 7. Due to his injury history over the last few years, WWE should move on and stop using Christian as a full time in ring performer.



Shawn Lealos: FACT - I feel bad for saying this because I like Christian, but he has had VERY few great matches since his last world title reign. He just isn't the same, and I think it is because of both his injuries and might also include dissatisfaction with his character and booking. The WWE has a lot of talented young wrestlers and maybe it is time for Christian to move on to training younger wrestlers. He just isn't the same as he used to be and hasn't entertained me in a long time. Plus, look at Edge – if Christian isn't careful, the injuries could cause long-term damage (especially multiple concussions).

OD Smith: FACT - Christian's career is starting to resemble the last couple of years of Edge's career, where every push he gets is soon scuppered by another injury lay-off, and it's starting to become a problem. While he may be in better physical condition than what's left of Rey Mysterio, that's like saying the Costa Concordia is in better shape than the Titanic – neither of them are going to be much good for what they were built for. Christian can still contribute when he's back from his latest lay-off, but because of his injury problems it's highly unlikely he'll rise above being a strongly booked name in the midcard ever again.

Wyatt Beougher: FACT - This would've been a FACT even if he hadn't just sustained another concussion, for one simple reason - I can't handle another "One More Match" return for Christian, and he can't stay healthy enough to put together a good enough run to actually become a championship contender. That said, he's still got a huge future with the company, either as a manager (dickish, stuck-up heel Christian managing dickish, stuck-up Tyler Breeze would be fantastic) or as a trainer at NXT (since it looks like Kurt Angle is going to kill himself for TNA rather than taking the cushy trainer role that WWE was rumored to have offered him). Basically, there's too little upside to Christian actually returning to the ring, both in terms of short-term investment (can you imagine if he'd actually won the title from Big E, only to sustain a concussion in the match?) and in consideration of Christian's long-term health.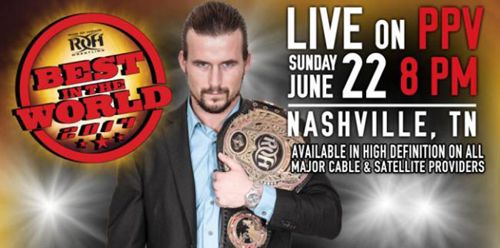 8. You are more likely to order ROH on live traditional PPV than you were when they were an iPPV product.



Shawn Lealos: FICTION - I stopped ordering them on iPPV because of all the streaming problems. They ended up not being worth the $10. Now, if the regular ROH PPVs are going to cost $24.95, honestly, I can't afford that right now, so, no I won't order it. However, I do think that it is an interesting move since DirectTV and probably DISH are dropping WWE pay-per-views, this is a chance for Ring of Honor to grab that market that is disappearing. But, sadly, the idea is the same as TNA running pay-per-view events – of which I also said I was not interested in when it comes to their next one. Sadly, I think wrestling PPVs are going to be dying out soon thanks to the WWE Network. Maybe if Ring of Honor had a better iPPV provider that actually worked and set up a yearly deal where people could buy all the events for one cost, I would go for that.

OD Smith: FICTION - I live in the UK, so the PPV isn't available over here. Add to that I never watched any ROH iPPVs live because they tended to start at 11:30pm UK time and weren't finished until 2:30am, and that's before taking into consideration the numerous flaws the iPPV format still has. I wish ROH all the success in the world with their new PPV contract, partly because they've put the Cornette era firmly behind them and the show quality has improved markedly…but also because I remember the PPV deal they had in 2007-9 did far more harm than good for their booking plans and the buyrates were dismal.

Wyatt Beougher: FICTION - This is a fiction, at least in the short term. With all of the problems that RoH had when they moved to iPPV, I'm not shelling out $25 (for SD, I'm guessing HD will be more) for a show that may or may not be filled with technical or production errors. Once they get the bugs worked out, though? I'd definitely be more likely to buy an RoH PPV that I could watch on my television without fear of internet connectivity issues or running an additional HDMI cable from my laptop. At the very least, it'd be easier for my friend and I to convince our WWE-only friends to give RoH a try, although again, I'd want to make sure RoH has fine-tuned the traditional PPV feed before I tried to convince my casual fan friends that it was worth a watch.







Have you checked out the Csonka Podcasting Network? If you haven't, you should We run anywhere from 15-20 shows a month, discussing pro wrestling, the world of MMA, the NBA, general sports, popular TV series of the past, bad movies, battle rap, interviews, MMA & Wrestling conference calls and more! Around 10 different personalities take part in the various shows, which all have a different feel; so you'll likely find something you like. All of the broadcasts are free, so go ahead and give a show a try and share the link with your friends on the Twitter Machine and other social media outlets! Running since May of 2011, there are currently over 500 shows in the archive for you to listen to.



Larry Csonka is a Pisces and enjoys rolling at jiu jitsu class with Hotty McBrownbelt, cooking, long walks on the beach, Slingo and the occasional trip to Jack in the Box. He is married to a soulless ginger and has two beautiful daughters who are thankfully not soulless gingers; and is legally allowed to marry people in 35 states. He has been a wrestling fan since 1982 and has been writing for 411 since May 24th, 2004; contributing over 3,000 columns, TV reports and video reviews to the site.

Your heart is free. Have the courage to follow it…TO CSONKA'S TWITTER!

http://www.twitter.com/411wrestling
http://www.twitter.com/411moviestv
http://www.twitter.com/411music
http://www.twitter.com/411games
http://www.twitter.com/411mma
comments powered by