SPOTLIGHTS
Wrestling's 4Rs 4.28.14: WWE Smackdown & NJPW on iPPV Reviewed
Posted by Larry Csonka on 04.28.2014

The Shield competed in a handicap match main event, Kazuchika Okada beat Tama Tonga to retain the IWGP Title and more! Wrestling's 4Rs breaks down the Right, the wRong and the Ridiculous of WWE Smackdown and NJPW on iPPV!


How the 4Rs of wRestling Work!
Here is a quick explanation of the 4R's. The column will run TWO times a week. We will group our feelings on the shows in various categories: The Right, the wRong and the Ridiculous. The Right is stuff that worked very well: a great promo, a great match and so on. PuRgatoRy is a section between the right and wrong. It shows equal traits from both sides that cannot be ignored and needs discussed. It is not a bad place per say, as things can get remedied or go the wrong way the very next week. The wRong is what it sounds like: bad matches, bad or boring promos and so on. The Ridiculous is stuff that had no right on TV: Stupid angles and so on. And there is always a possibility of a 5th R, which is as bad as they come. This column is supposed to be analytical, and at the right time very critical of the shows, it was the whole reason it was created. This is not a "mark" column, nor a "smark" column, our goal is to analyze the show from many different fronts, reward the good and call out the bad. We will not apologize for our opinions, they are as they are, whether positive or negative.
---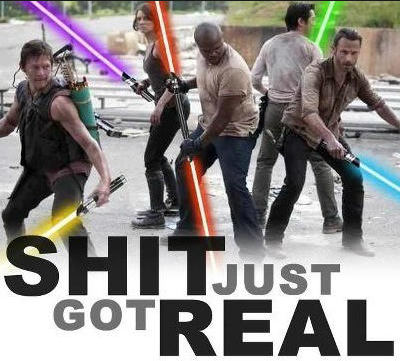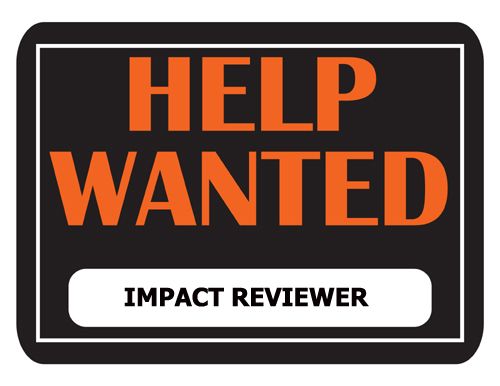 We're looking for someone to write the Rs of Impact each and every week for the column. You have to be able to have the work completed by 6PM ET on Sunday evenings. If you are a TNA fan and wants to make sure the company gets a fair voice on the site, then this is for you. If interested, please send me a sample (using the basic Rs format) here.
---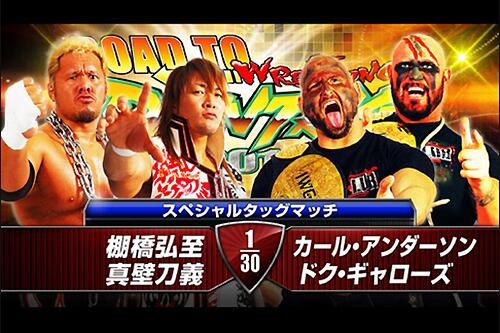 NJPW Road To Wrestling Dontaku 2014 (Day One) – 4.19.14
El Desperado, Mascara Dorada & Ryusuke Taguchi defeated BUSHI, Jushin Thunder Liger & Tiger Mask (9:20) After Taguchi hit the Dodon on BUSHI - [**½]

Non-Title NWA Tag Team Title Match: Champions TenKoji (Hiroyoshi Tenzan & Satoshi Kojima) defeated Manabu Nakanishi & Yohei Komatsu (11:05) After Kojima nails Komatsu with a Cozy Lariat - [**½]

CHAOS (Gedo, Jado, Takashi Iizuka & Toru Yano) defeated Suzuki-gun (Minoru Suzuki, Shelton Benjamin, Taichi & TAKA Michinoku) (9:38) Yano with the Urakasumi on Taichi - [**]

KUSHIDA, Tetsuya Naito & Tomoaki Honma defeated CHAOS (Tomohiro Ishii, YOSHI-HASHI & Yujiro Takahashi) (10:55) Honma hits the Kokeshi Driver on Ishii - [***¾]

Hirooki Goto & Katsuyori Shibata defeated Captain New Japan & Yuji Nagata (10:53) After Goto nails Captain with a Shoten Kai - [**]

CHAOS (Alex Koslov & Rocky Romero & Shinsuke Nakamura) defeated BULLET CLUB (Bad Luck Fale, Matt Jackson & Nick Jackson) (11:47) following a Contract Killer to Nick Jackson - [***¼]

IWGP Title Match:Champion Kazuchika Okada defeated Tama Tonga (6:15) After Okada hits the Rainmaker - [**½]

Non-Title IWGP Tag Team Title Match: Hiroshi Tanahashi & Togi Makabe defeated Champions BULLET CLUB (Doc Gallows & Karl Anderson) (16:36) After Tanahashi hits the High Fly Flow on Anderson - [***½]



The Tirade


I try to cover as much NJPW as possible (for work and for fun), so in preparation for the Dontaku event on May 3rd, I ordered the NJPW Road To Wrestling Dontaku 2014 event. The "Road to" events are similar to "go home shows" for US wrestling, but on the NJPW iPPV front to set up the main iPPVs. They are priced cheaper ($15) and can be tedious. For example, this show was a typical "Road to" event, filled with almost all tag team matches and one singles match. I feel that this continues to be an issue; I get the purpose (not to burn out main singles programs) but feel they need 2 to 3 singles matches to break up the plethora of tag team matches. It becomes mind numbing at times, and can make the show difficult to watch.

The good news for the show was that they did good work to build to the Dontaku event on May 3rd. Kazuchika Okada scored a strong, but forgettable win on his way to defending the title against AJ Styles. Alex Koslov & Rocky Romero were on the winning side as they hit the Contract Killer on Nick Jackson, setting up the IWGP Jr tag team title match against the Young Bucks. Honma hit the Kokeshi Driver on Ishii in their tag team match, setting up the NEVER Title match on the show. Finally, in the main event, Hiroshi Tanahashi & Togi Makabe defeated IWGP tag team champions Doc Gallows & Karl Anderson. This was used to set up an eight-man elimination tag match on the show, but also, Hiroshi Tanahashi & Togi Makabe noted that they would be going for the tag team titles. Tanahashi is hurting, but the fact of the matter is that if booked well, he is on his way to having an amazing two-year stretch for NJPW. He was THE GUY there, and with their feud last year MADE Okada. This year he and Nakamura feuded again, had great matches and raised the prestige of the IWGP IC Title. He may be about to do that with the tag team titles. WHY? Because he is a TOP STAR that actually WANTS the belts. Amazing booking here.

The wrestling wasn't great on he show, but there was also nothing bad. They did good work to build to the main iPPV show, but the formatting with endless tag matches makes it a chore to get through without anything spectacular in the ring. I liked the booking, but this was not a must see iPPV event.

Score: 6.8

As a reminder, I will be going by the 411 scale…

0 - 0.9: Torture
1 - 1.9: Extremely Horrendous
2 - 2.9: Very Bad
3 - 3.9: Bad
4 - 4.9: Poor
5 - 5.9: Not So Good
6 - 6.9: Average
7 - 7.9: Good
8 - 8.9:Very Good
9 - 9.9: Amazing
10: Virtually Perfect

As a reminder, this is not a basic "how good was the show" number like a TV show, as I have always felt that a PPV is very different from a regular show. I have always judged PPV on how they built to a match, the match quality, crowd reactions to matches and angles, the overall booking, how the PPV leads into the future, PPV price and so on and so forth. I have added this in here for an explanation since so many have asked, and I have previously discussed it on podcasts. I understand that this may seem different, but that is how I grade. Obviously your criteria may be different.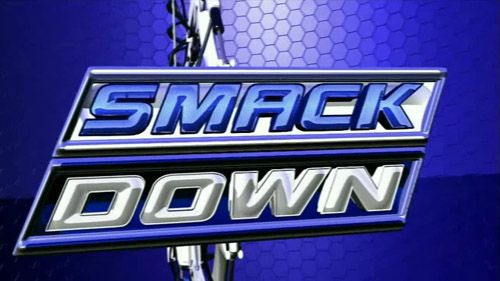 Smackdown 4.25.14
By Daniel Clark
Curtis Axel def. Jey Uso at 3.38 by pinfall

Cesaro def. Jack Swagger at 12.08 by pinfall (or 8.46)

Tamina def. Natalya at 4.00 by pinfall

Luke Harper and Erick Rowan def. Cody Rhodes and Goldust at 5.00 by pinfall

The Shield def. Titus O'Neill, Damien Sandow, Alberto Del Rio, Bad News Barrett,
Ryback and Curtis Axel at 10.17 by pinfall


THE RIGHT:
Curtis Axel vs. Jey Uso: This is in the right for the build to what is surely a tag team title match at Extreme Rules, which has been done the old-fashioned way, by the challengers winning a non-title match, then winning both sets of singles matches to really put them in contention as the number one contenders. Ryback and Curtis Axel may not be the most exciting of tag teams, but they have worked well together, and given that at this stage there is no desire for them to split at all, could be a decent heel tag team for the foreseeable future. Not sure that they are going to take the titles off the Uso's, but they have been built as viable contenders. A little disappointed with the match given I heard really good things about the Ryback/Jimmy Uso match on Main Event, but that got a lot longer than this did. Match was okay, but nothing stuck out from it, but was a just a way to get to the next step, that being the title match.

Cesaro vs. Jack Swagger (the match) : This was not the best match that these two could put on but what it a good TV match between them that almost seemed to be a testing run for what they could do with twenty minutes on a PPV. A good contest with both men getting a chance to shine, and the crowd do seem to have gotten behind Cesaro at the moment, which is definitely a positive sign for his future. Heyman as well providing in match coaching is something that you can get behind as well as he is performing the proper role of a manager to help his client, and Heyman does this, even if it is something as simple as telling Cesaro that Swagger is behind him. The downside however was the result… (to be covered in the wrong)

Tamina vs. Natalya: By no means the very best divas match but one that was absolutely fine and did the job of making Tamina look like a number one contender. While she was AJ's bodyguard she was perhaps not as effective as she should have been, but a win in the battle royal, followed by a win over Natalya, who was the last remaining diva in that battle royal, makes her look as if she should be at the top of the divas division. The fact that she only needed to hit one of two moves also shows her as a threat, simply because it means that she does not need to do too much to win the match and that Paige could be under threat. She also says that herself in her promo, saying that Tamina is good and works hard, but she isn't going to let that bother her. Decent way to build to the match.

Bray Wyatt promo: It is a little hard at times to see what the end purpose for this feud with John Cena is. I know that elevating Wyatt is the plan, but the way that they are going about it is slightly odd. People are actually cheering for him and you get the feeling that they may turn him face at some point, which is not really the direction that a creepy, deranged, cult leader can really take. On the other hand, by actually referencing that the audience are turning against Cena, does this sort of indicate that they have decided that Cena is not the top guy anymore and are sort of subtly preparing for a heel turn, as if the Ce-nation turns on him, then Cena would have a reason to turn heel. Not that I necessarily think he will, but the basis for a turn is there. This promo from Wyatt seemed to continue on that theme by mentioning that Cena has lost the crowd and that they would rather see him suffer than smile and that his nightmares and Bray's dreams. Bray continues to act as if he has gotten in the head of Cena and this is definitely a different feud to what we have seen in the past with this being a lot more psychological than anything else of late.

Wyatt Family vs. Rhodes Brothers: With the Wyatt Family continuing to head towards the top of the card and the Rhodes Brothers appearing to be on the verge of breaking up, the Wyatt Family had to win here, which they did. Match was good for a five-minute tag team match and the ending to the match really helped to tell the story. The dissention between Cody and Goldust will continue due to Cody getting taking out off the top rope when Goldust was shoved into him and with him taking the time to apologize, Harper took out Goldust with the clothesline for win. Decent match, the right team got the win, and there are further reasons for Cody and Goldust to be on the verge of breaking up with each other.

The Shield vs. Lots of Heels: To start with, the Shield showed that they have some intelligence with the way that they went about an 11-3 handicap match. Obviously those odds are too much against them, so by taking out Jack Swagger, 3MB and Fandango (and Brad Maddox) before they had a chance to get in the match gives them a much greater chance of actually winning. And secondly, it continues to show them as the ruthless hitmen that they always were with their hit and run style. The match itself was really good as well, particularly the ending when chaos reigned, and it also protected everyone who needed it. BNB got away scot-free by escaping, Del Rio only got the Superman punch, Titus, Ryback and Axel got taken down after the match, which left poor Damien Sandow to take the pin and the beat down. Good match and the Shield continue to annoy the Authority by overcoming the odds. Their beat down of Fandango before his match also saved us from another meaningless tag match against Santino and Emma, which also has to be appreciated, as there seems to be no sign of that feud ever coming to an end, or even meaning anything.


puRgatoRy:
The Debate: Straight into the debate and the start of the show and oddly, Zeb Coulter was the one who came out at the end of this looking like a good guy. He held his own and put up his reasons as to why he is upset, as he was the one who brought up Cesaro and turned him into a potential star and felt betrayed when he left him to join Paul Heyman, who spent the whole segment just repeating himself and refusing the answer the question as to why he stole Cesaro away from Zeb Coulter. If you are looking at this objectively, there is no reason at all for Cesaro to be the face in this. He left his manager without notice and joined with someone who has no intention of answering any legitimate questions, and yet, he presumably is the guy we are supposed to be rooting for. Heyman's constant repeating of statement is entertaining but is going to get old sooner rather than later.


THE wRong:
Cesaro vs. Jack Swagger (the result): Cesaro and Swagger as a feud writes itself and gives Cesaro in particular something to do while he is turning face, and him and Swagger could easily put on a really good match if given the time at a PPV. Instead, we have Cesaro winning clean in their first meeting, which happens to be on a TV episode. Cesaro has already beaten Swagger, so there is no need for them to fight again you would feel. Just having the face win clean in the first match is fine unless you plan on keeping the feud going.


THE RIDICULOUS:
NOTHING



The 411:


This was not an episode of Smackdown that really stood out and probably won't be remembered really, but it was a very solid episode that didn't really have anything wrong with it. You wouldn't necessarily go out of your way to watch any of this, but if you did, you wouldn't be disappointed with any of it.

This really was mainly all about the Shield and building to their confrontation with Evolution at Extreme Rules. They won a very good main event match against six men and took out the other five in the match beforehand and have got the crowd behind them as faces and has still maintained their initial characters that got them over in the first place. The hit and run approach that they initially used is still what they are doing, but just this time on heels, and Ambrose has maintained his lunatic element, shown here by having already beaten down Brad Maddox and left him lying, he leapt over a sofa to attack him a bit more.

The other "main event" of the show was the continuation of the Cesaro/Jack Swagger feud. The debate that was held before the match between Paul Heyman and Zeb Coulter was okay, but with Heyman failing to answer any of the questions and Coulter coming across as more likeable, didn't perhaps achieve all it was supposed to. And then the match that they had was good, but definitely was a tester for what they could do if given another ten minutes and a bigger stage. The only issue with it was Cesaro winning clean, as it doesn't really leave a lot of room to work with. If a face wins clean in the first encounter then there is no real suspense to a future match as you know that he can win.

There were also wins for Curtis Axel and Tamina in their matches, which advanced their claims as number one contenders. Axel and Ryback have gone about in the old-fashioned way by winning non-title tag and singles match to put them in with a shot, while Tamina re-asserts her dominance with a win over a strong contender in the divas division. Neither of these matches were great but what they did was do the job of setting up title matches.

The Wyatt Family also got another win, which seems to further the split between Cody Rhodes and Goldust that is sure to happen soon, and Bray continued his feud with John Cena by cutting a promo that continues to reference the issues that Cena is having with the crowd not getting behind him.

What this episode of Smackdown was not was anything breathtaking, or provided anything massively innovative, but it was booked simply and effectively. Everything on the show had a purpose and had an end goal that it was working towards and which it achieved. And that is really all you ask for, particularly on a show with very few of the top guys appearing.

Show Rating: 8.0

As a reminder, I will be going by the 411 scale…

0 - 0.9: Torture
1 - 1.9: Extremely Horrendous
2 - 2.9: Very Bad
3 - 3.9: Bad
4 - 4.9: Poor
5 - 5.9: Not So Good
6 - 6.9: Average
7 - 7.9: Good
8 - 8.9:Very Good
9 - 9.9: Amazing
10: Virtually Perfect

Have you checked out the Csonka Podcasting Network? If you haven't, you should We run anywhere from 15-20 shows a month, discussing pro wrestling, the world of MMA, the NBA, general sports, popular TV series of the past, bad movies, battle rap, interviews, MMA & Wrestling conference calls and more! Around 10 different personalities take part in the various shows, which all have a different feel; so you'll likely find something you like. All of the broadcasts are free, so go ahead and give a show a try and share the link with your friends on the Twitter Machine and other social media outlets! Running since May of 2011, there are currently over 500 shows in the archive for you to listen to.






The 882nd edition is over…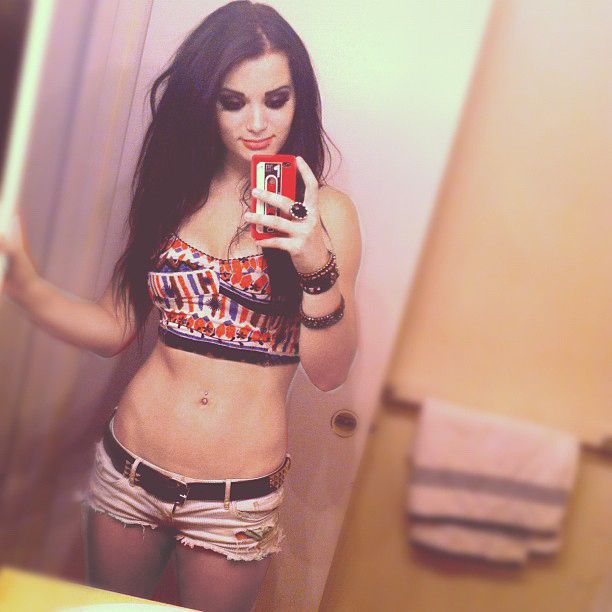 .
.
.
.
.
.
.
.
.
.
.
.
.
.
.
.
.
.
.
.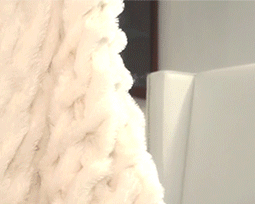 http://www.twitter.com/411wrestling
http://www.twitter.com/411moviestv
http://www.twitter.com/411music
http://www.twitter.com/411games
http://www.twitter.com/411mma
comments powered by