SPOTLIGHTS
The 8-Ball 4.28.14: Top 8 Gimmick Upgrades for Alexander Rusev
Posted by Mike Hammerlock on 04.28.2014

From becoming a gladiator and a bully with a purpose to a misunderstood sex symbol and more, 411ís Mike Hammerlock counts down the top 8 potential gimmick upgrades for Alexander Rusev!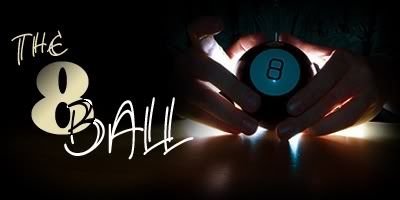 Thanks to Alexander Rusev I'm getting a lot of housework done. When he had his match against Sin Cara last week I got up and unloaded the dishwasher. In a previous match against Xavier Woods (who must be thinking, "Man, I used to be Consequences Creed!"), I decided to fold some laundry. I'm starting to think Rusev might be the key to me finally getting the basement organized. Because when Rusev is on I ain't got nothing better to do, and I'm bored.

For the record, I don't hate Rusev. I liked his work in NXT. He's clearly got talent. Yet he's saddled with a dead end gimmick. Being a cheap Ivan Drago knockoff almost 25 years after the end of the Cold War is beyond silly. Beating up on the Zack Ryders of the world also impresses no one. His matches so far count as little more than filler. We've been given no reason to think he'd make a great opponent against someone good. And then there's the general problem with being an invincible strongman on top of that: namely that you don't get to be invincible forever (see Ryback, Big E). Once that happens, fans get bored quickly. In a general sense Rusev is an Ivan Koloff rerun, which is a Nikolai Volkoff rerun, which is a Ludvig Borga rerun, which is a Vladimir Kozlov rerun. Don't be a Vladimir Kozlov rerun.

Rusev deserves better, so the Magic 8-Ball this week will strive to give him better. It's got some tag teams, some comedy gimmicks and some badassery for him. Mainly, he needs something that allows him to grow. He's not an instant main event player. Instead of being the next vanilla strongman who tears through the soft portion of the roster and then hits a wall against more formidable opponents, he should be working something that makes people want to watch him, something that gives him a chance to show off real ring skills in hot feuds. On that ring skills thing, the 8-Ball insists he should lose the Camel Clutch no matter what angle he works. It's not a great finisher to begin with, and Rusev really doesn't sell it well (he does it about as well as the Miz does the Figure Four). Mostly it looks like a chunky dude sitting on someone's back.





8. Straight Outta Plovdiv



I don't expect the WWE to grasp the finer points of geopolitical relations, but surely it's noticed that the Eastern Bloc broke up decades ago to the regret of no one from the USSR's former satellite nations. Vince McMahon even ran a gimmick for Nikolai Volkoff back in the day when he suddenly transformed into a U.S.-loving Lithuanian (because the name Volkoff just screams, "I'm from Lithuania!", should have renamed him Nickas Volkauskas). So somewhere inside Vince's brain he's aware that outside of Vladimir Putin, the rest of Eastern Europe isn't clamoring for Warsaw Pact 2.0. In fact, given what's happening in the Ukraine, the WWE has a great opportunity of having an Eastern European (Rusev) resist and ultimately break of a craven Russian ploy to reassert dominion (Lana). Seriously, why is the Bulgarian taking marching orders from a Russian? They could milk a whole year out of Rusev going through the disenchantment/resistance/independence cycle.




7. Bulgarian Day Care



One of the few things people of every political stripe seem to agree upon is that modern day kids are coddled. Mind you, it's bullshit. For roughly the entire history of the United States, older generations have insisted "these kids today" are soft and don't appreciate how good they've got it. Go ahead, try to beat Indian raids, epidemic dysentery and sleeping in a pile of dirt for warmth. Yet it doesn't matter how full of it grumpy, old (and even not so old) people may be, it's received wisdom. Enough people buy it that it's a thing. Well, Alexander Rusev could have a cure for that, whipping our little darlings into shape the Bulgarian way. Have him literally be the guy that puts frowns on children's faces. Let him subject kids to a quasi boot camp and make sure he gets in their faces and yells at them all the time (mostly in Bulgarian). Go full-tilt bully, but have him be a bully with a purpose. Rusev is here to show us soft Americans a better way. Lana can circle around the kids menacingly tapping a riding crop against the palm of her hand. You can even have some kids develop Stockholm Syndrome and act as his accomplices. When they get caught, they menacingly shout something in Bulgarian.





6. Lords of the Dance



While Brodus Clay is hardly a role model for success in the wrestling business, he milked two years out of being the Funkasaurus. The gimmick worked even if there was no real booking around it. It made him visible. The second he decided to become serious, he disappeared. Say whatever you want about Santino Marella, but he's been around for seven years, winning two IC titles, one U.S. title and one tag title. Rusev should be so lucky to have that kind of run. It should be noted that Santino's tag partner was Kozlov and that was Kozlov's only title win in the WWE. So maybe Rusev could skip the pointless beating up jobbers portion of his career (we get it, he's big and strong) and go straight to the odd couple tag team phase.

You know what the super athlete likely isn't very good at? Dancing, and the WWE just so happens to have a guy with a dancer gimmick: Fandango. Much as I like pairing him with Layla - the feather tail on her showgirl costume, which covers up one of her more notable assets, is a great subtle heel move - it would work even better if Layla brought him a formidable tag partner. Rusev, being Eastern European, surely appreciates the art form of dance. Dango and Layla could come out and do their moves, then Rusev could bust out some Swan-Lake-gone-horribly-wrong moves. Storywise, Fandango and Layla could be indulging Rusev's delusions because they form a hellaciously good tag team. That would be a comedy gimmick that keeps both guys relevant that opens the door to book them like a serious threat to win the tag titles.




5. Gladiator



Rusev's brief "Fighting Legionnaires" phase might be worth a revisit. It didn't fit Scott Dawson at all, but it worked on Rusev, highlighting that he's a classic strongman. He's just had the rotten luck of being born in the wrong century. He's have been right at home on some ancient battlefield, swinging an axe into somebody's face. Yet how do you capitalize on that as a gimmick beyond some fancy wardrobe choices? Well, Rusev needs a way around the strongman impasse: it's hard to pretend you're the strongest man on the planet once you lose a few and someone else starts getting booked as the strongest man on the planet. Going super old school would give him a way around that.

The whole, one fall to the three count thing is a distinctly modern and western notion. Since Rusev isn't from here, maybe he's got a different idea about what it means to "beat" an opponent. Maybe he views things along more gladiatorial lines: two men enter, one man leaves. Have him specialize in ten-count matches where he punishes opponents and ultimately leaves them in a heap. That would allow other guys to beat him in a standard match, keeping him out of the title picture, while still selling the notion that, on his terms, he's a fearsome opponent. The other upside is instead of squashing Zack Ryder, he could be fighting 10-15 minute show stealers against a better class of opponent. You could have guys like Ziggler and Kofi technically beat Rusev a half dozen times, only for him to beat the ten-count and ultimate put them down. Everyone comes away with some legitimacy and, rather than organize my basement, I stick around to actually watch a Rusev match.




4. Misunderstood Sex Symbol



The picture above is some folks dressed up as the Kukeri, which are part of a Bulgarian spring fertility ritual dating back to the Thracians. Clearly they are bringing sexy back. Another way to play off of Rusev's not-from-here credentials is to have him consider himself a very sexy man. He's burly and hairy, just like the ladies want, right? When this guy walks down the streets of Sofia, women throw themselves at him. He's not just the super ath-e-lete, he's the Bulgarian love machine. He's not here to beat down our weak and pathetic men. That's just a side effect of him proving his manliness to our women. He's here to spread his genetically superior seed. Have him being women from the audience to the ring to seduce. Shake his pecs at them, have them squeeze his calves, ask them to sniff in the manly musk of his armpits. Lana can brag about how many goats he owns. Hell, even bust out some Kukeri.




3. Beef Inc.



I've got some bad news for Big E. After the current Intercontinental #1 challenger tournament (which I'm loving as it's exactly the sort of thing the WWE should be doing to elevate that title) and the title match at Extreme Rules, his undistinguished Intercontinental title run likely will be coming to an end. The E booked that guy into a corner. He never got a hot feud and swiftly became the face who does the job in a six-man tag match. I don't think he's permanently damaged goods, but Big E is an immensely powerful guy with ring skills who has yet to give WWE fans a reason to care about his matches. Rusev is in exactly the same boat. Put the two together and they'd be formidable. They could work as heels, faces or tweeners. Honestly, if they started as heels, they'd swiftly become tweeners because fans would dig their bruising style. Also, Usos vs. Rusev/Big E would be all kinds of cool.




2. Assimilation Problems



What do any of us know about Bulgaria? Just about nothing. I assume coming to the U.S. isn't exactly easy for a small town guy from Bulgaria. So make that his gimmick. Give him an #AmericaProblems hashtag. Have him be irrationally afraid of wolves and perhaps inappropriately sexist/racist (he can say what Vince is thinking). Dress him like he's in a Perfect Strangers rerun, even have him make a pile of Perfect Strangers references, like anyone's supposed to remember those. Kane's status as a possibly undead wrestler ought to cause Rusev no small amount of consternation. He could go full Fearless Vampire Killer on Kane. If most of us got dropped into Bulgaria, we'd be walking disasters. We'd basically walk around speaking English until in the hopes that some kind person would understand us and sort us out. Maybe working inside the ring is easy for Rusev, but everything else is like alien math and that gets in the way of him conquering the WWE.




1. Black Market Brawler



Most every guy in the WWE has the same motivation: beat the hell out of everyone else, win the big belt. It creates a storytelling logjam, because everyone's getting processed through the same funnel. Not everyone fits through. Is Rusev going to bump Sheamus or Del Rio, who aren't even in the main event picture at the moment? I doubt it. If you want to build him up, then put him on a different path than the rest of the roster. Someday, if he's successful, Rusev might find himself vying for the WWE title. That's a long way off.

In the meantime, one simple rationale for what Rusev wants in the WWE is money. The E makes a lot of it. It sells a lot of gear and videos and boasts as worldwide broadcasting empire. Like most Eastern European countries, Bulgaria has a robust black market. Maybe Rusev wants a slice of the WWE pie. Let him wrestle guys for their shirt rights and PPV fees. Set up a www.wweblackmarket.com site where Rusev is theoretically selling stolen WWE goods and unauthorized shirts. Even create a pirate feed interruption on Raw and Smackdown where Rusev's cronies break into the broadcast. They can have some shady guy with sunglasses and a gaudy Hawaiian shirt working in the TV truck, insisting he has no idea how this keeps happening. Sprinkle in some kidnapping and extortion and you've got an interesting character. He could even set up some renegade WWE shows in which he's forced the talent involved to perform. Whenever he's confronted about it, have him answer in long-form Bulgarian. Limit his English to catchphrases like "I love WWEski!", complete with double thumbs up and a knowing wink.

It also gets around a fundamental problem with the Rusev-Lana dynamic. Currently he's just dumb muscle who does whatever she says. That makes him a flat, dull character. If he's an enterprising criminal genius and she's his Natasha Fatale, then he becomes the main character in his own story. The could start with a renegade Super Athlete line and take it from there.

I take requests.. The purpose of this column is to look forward. What could be? What should be? What is and what should never be? What would make more sense? If there's someone or something you think should be given the 8-Ball treatment, mention it in the comments section. I might pick it up for future weeks.
comments powered by