SPOTLIGHTS
The Magnificent Seven 5.02.14: The Top 7 Talents WWE Should Raid from TNA
Posted by Mike Chin on 05.02.2014

From Jeff Hardy and Samoa Joe to Austin Aries and more, 411's Mike Chin counts down the top 7 wrestlers WWE should try to steal away from TNA!

Rumor has it that the WWE brass feels TNA doesn't have anyone WWE "needs." That said, I'd contend that there are several talents in the US's second most established company that could go a long way toward enhancing the WWE product—be they veterans WWE could welcome back to the fold in revised roles or less established stars with the potential to thrive in the WWE system. So, this week I'm looking at the top seven talents WWE should try to raid from TNA.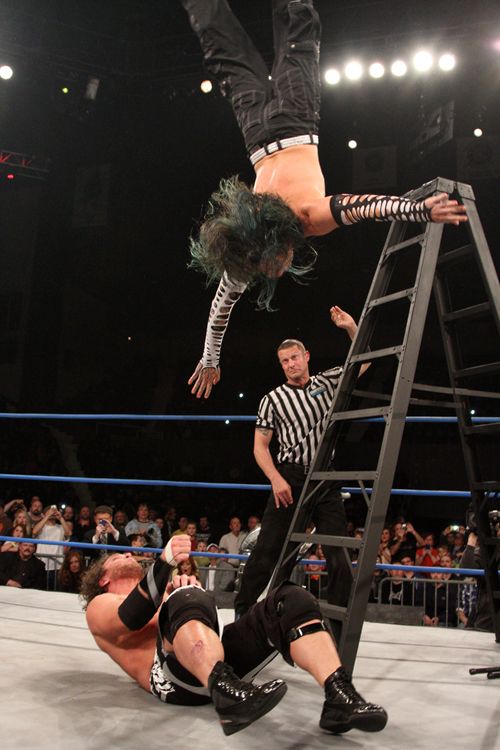 #7. Jeff Hardy



Jeff Hardy is smaller and, quite frankly, weirder than most anyone WWE would try pushing to the main event by design (perhaps excluding Warrior (RIP)). Just the same, The Charismatic Enigma is one of the most bankable stars of his generation—a strong enough in-ring performer to draw long-time fans, a dare devil enough to excite the younger crowd, and a dude with a unique enough look to capture the interest of women and children. He's merchandisable and more than capable of thriving at the top of the card. On top of all of that, he's a rare talent to personally decide not to re-sign with WWE, as opposed to being shown the door. Taking all of that into consideration, I expect the guy's got at least a few years of mileage left on him as a major player for WWE.




#6. Mr. Kennedy



Mr. Anderson, as he's now called, seemed to be made of glass during his first WWE run. Just the same, during that time, his charisma shone through and he looked primed for the WWE main event. The time may or may not have passed for him to achieve that level of success. Just the same, when he's focused, he's about as good on the mic as anyone on the current WWE roster. He's brash enough to make himself feel like a big-time heel in just about any context, and his Stone Cold-lite act could just as easily make him a major face if the company let him get a little more edgy. In a few years, the Kennedy ship will probably have sailed for good as he moves past his physical prime. Backstage politics aside, I'd like to see him get one more WWE run before that time comes.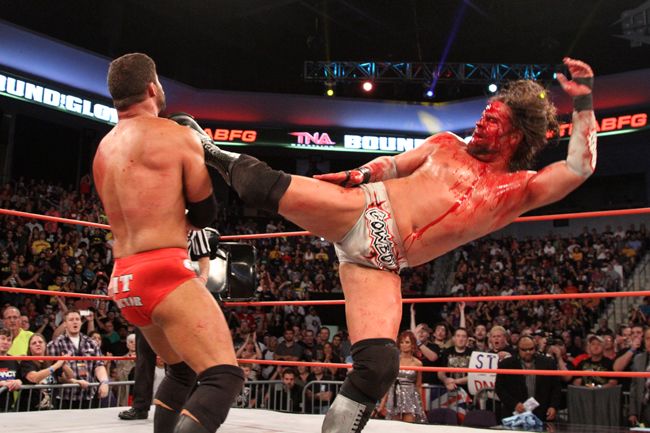 #5. James Storm



It's sort of a crime that James Storm hasn't had a sustained run with the TNA strap. It looked like a sure thing after his shock win over Kurt Angle and parting with Bobby Roode a couple years back, but, well, things change. Just the same, James Storm is among the top tier in-ring workers and mic men not to have gotten a shot in WWE. While it's unlikely he'd make it to the WWE main event scene, I could see The Cowboy nicely contributing to a more diversified mid-card alongside guys like Kofi Kingston, R-Truth and Fandango.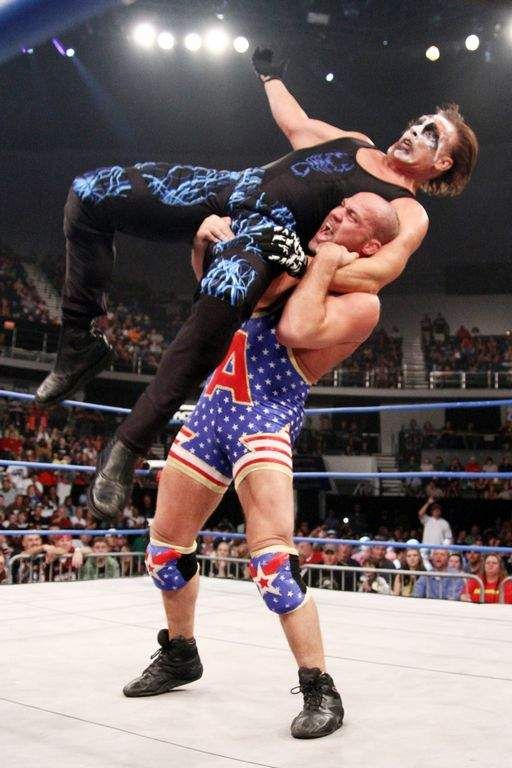 #4. Kurt Angle



Yes, the state of Kurt Angle's body, not to mention his mental state, make him liabilities. Just the same, his presence in TNA has probably done more to single-handedly elevate the brand than any other individual wrestler in the company's history. At minimum, I'd love to see Angle back in the WWE fold to go into the Hall of Fame and maybe serve in an authority role for a bit. Better yet, I'd love to see what magic he might produce with WWE's premier in-ring talents of the day, whether he's playing the more intense character he's cultivated over the past decade, or reverts to his more comedic roots as a pro wrestler. One way or another, Angle is a talent with very few peers—quite arguably one of the top twenty, if not top ten best all-around performers ever, and it only seems fair that he wrap up his career where he started.




#3. Samoa Joe



It's a bit difficult to predict what WWE would do with a talent like Samoe Joe at this stage, but in a modern landscape in which Daniel Bryan, Cesaro, and The Shield are running wild, I can't help thinking that a stiff talent with a proven track record of making smaller performers look like a million bucks could really help push WWE's in-ring product to the next level. No, Joe doesn't have the physique of a traditional WWE main event talent, but plug him into the role of someone like Christian or Mark Henry (though perhaps better cast as a heel) and I think he could do a lot of good for WWE. I have a particular interest in an ultra-stiff slugfest between Joe and Sheamus.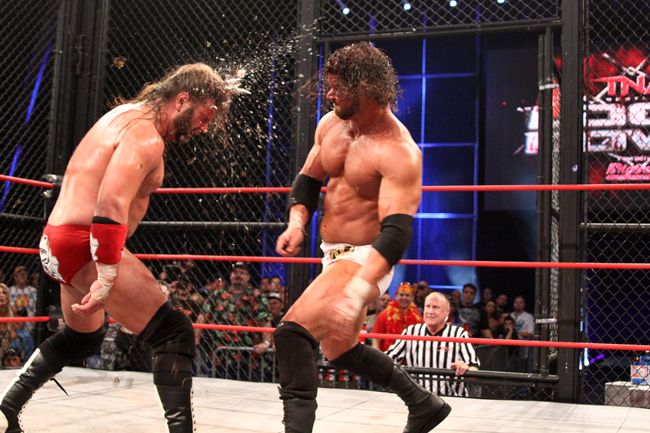 #2. Bobby Roode



Much like James Storm, Roode has proven himself as an excellent mechanic and a great utility player in the tag ranks. Roode also has the benefit of experience carrying a company after his seven-month run with the TNA strap a couple years back, not to mention the fact that he's hung on toward the top of the card ever since. Roode may not be a top round draft pick to ever main event in WWE, but he's more than worthy of an upper mid-card spot, and is the sort of talent who I suspect could transition to the main event more or less seamlessly in the short term if WWE found itself in an injury bind.




#1. Austin Aries



Austin Aries may well be the top all-around talent of the past decade to have never gotten his shot in a WWE ring. He has the ROH heyday in-ring credentials of a Daniel Bryan, CM Punk, or Samoa Joe, and out of that crew, is second only to Punk when it comes to charisma and mic game. Aries is small for a WWE main eventer, but then so is Bryan, and how sensational might it be to see those two main event a pay per view, or even an episode of Raw? There are few surer things in TNA than Aries—a heel so awesome that, like Punk, he ends up working almost equally well as a face. I can't help feeling WWE's missing the boat by not taking a chance on him.

Which TNA talents do you feel WWE should gun for? Ethan Carter III? Velvet Sky? Abyss? Let us know in the comments section. See you in seven.

Read stories and miscellaneous criticism from Mike Chin at his website and his thoughts on a cappella music at The A Cappella Blog. Follow him on Twitter @miketchin.
comments powered by