SPOTLIGHTS
411's Wrestler of the Week 5.06.14: Year 10, Week 4
Posted by Larry Csonka on 05.06.2014

Daniel Bryan retained the WWE World Title, AJ Styles won the IWGP Heavyweight Title, Bad News Barrett won the WWE IC Title and more! But who won 411's Wrestler of the Week? Find out inside!




Welcome to YEAR TEN, WEEK 4 of 411's Wrestler of the Week. A quick overview of the rules to kick things off for us as a reminder…

Each writer chooses FIVE wrestlers (although ties and tag teams are allowed) from any promotion and each wrestler gets a point total attached to that ranking. It looks a little like this…

1st - 5
2nd - 4
3rd - 3
4th - 2
5th - 1

Then we tally up the votes and the official 411 Wrestler of the Week is crowned. But wait, there's more! Each week the top SIX vote getters get a points value for their ranking which looks something like this…

1st - 15
2nd – 12
3rd - 9
4th - 6
5th - 3
6th - 1

...and they go towards the 411 Wrestler of the Year award to be announced each year around WrestleMania. This will be posted every Tuesday (the voting week runs Monday through Sunday). Let's see who wins this week…

---



Larry Csonka
1) AJ Styles
At the NJPW "Wrestling Dontaku 2014" event, AJ Styles defeated champion Kazuchika Okada to become the 60th champion. It was a very good match, and also Styles' first match in the company. While AJ had great success in TNA, this is one of, if not the biggest victory in his career.

2) The Shield: The Shield defeated Evolution at the WWE Extreme Rules PPV in the match of the night. The Shield continues to be awesome; they deliver in big time matches all the time and took out Triple H, Batista and Orton clean. Believe in the Shield.
3) Bad News Barrett: Defeated Big E at the WWE Extreme Rules PPV to win the IC Title. Barrett ran through the tournament and made it all worth it with the victory.
4) Eric Young
5) Daniel Bryan


Alex Crowder
1) AJ Styles
Generally, Japan gets it right in the big matches, but I don't think the fans in attendance enjoyed the overbooking too much, nor did I. This lessens the impact of Okada finally getting defeated. Still, AJ Styles winning the IWGP Heavyweight Championship is a huge deal. Okada held the championship for over a year, and Styles must be given credit for this victory. Americans do not commonly win Japanese World Championships, so Styles deserves all the accolades in the world for this one. Plus, it is nice to see AJ Styles win such a historic championship. Hopefully, his future defenses will involve less overbooking.

2) Eric Young: Eric Young continued to be a true fighting champion with a successful defense against Bobby Roode. TNA also did something WWE rarely does anymore by acknowledging their past history. I feel this added importance to the match. Love it or hate it, Eric Young is TNA champion and looks to be going nowhere soon. TNA is actually sticking to a move and in a big way.
3) Daniel Bryan: Daniel Bryan may not have had the greatest World title match of the week, but he did successfully defend the title. Also, Bryan despite barely being on television came out to a huge ovation and went over a fringe main eventer impressively. Bryan got about as good of match out of Kane as possible at this point. The only reason I don't rate it higher is because the other World title matches of the week were more entertaining.
4) The Shield
5) Bad News Barrett


Justin Watry
1) Bray Wyatt
Really, any of the top three could have won the top spot. Bray Wyatt defeated John Cena in a steel cage match at Extreme Rules. Plus, his Raw segment was amazing...and won on Smackdown. Taking the ENTIRE WEEK into account, he inches out the top slot.

2) Daniel Bryan: Retained his WWE World Championship in the main event (yes, main event folks!) of Extreme Rules. He was given the final match on the show, when many (guilty) thought he was doomed to the first/second hour of the event.
3) Roman Reigns: Another memorable win for the big man. Oh, that Batista sure is a big poopy head, huh? Boy, that Triple H just keeps on BURYING people! Yikes, WWE shoving Randy Orton down our throats. Oh, right. More of the usual conspiracy theories with zero substance. Back to reality: Rusev won. Cesaro won. Paige won. Barrett won. Bray won. Bryan won. Roman Reigns (The Shield) won over Evolution! What else is there to say? Times - they are a changin' folks. Get with the program...
4) Paige
5) Bad News Barrett


Andrew Shillinglaw
1) AJ Styles
The first gaijin to win the IWGP belt since Brock Lesnar (Kurt's run doesn't count). That's a HUGE deal. Plus, from all accounts I've heard, he looked like a newly motivated AJ in there. I love AJ Styles, he's one of my favorites. Seeing him in a big spot with a new reason to bust his tail again is great. I'm hoping for awesome things with this New Japan run.

2) Daniel Bryan: He retained his WWE title cleanly. That's big, even if it was only Kane that he was wrestling. He was also in the main when I would have bet any amount of money that the 6-man tag was going to take that spot. I'm very happy with the outcome for Daniel Bryan at Extreme Rules.
3) Bad News Barrett: I was flip flopping between giving the spot to Barrett or Wyatt. Ultimately I went with this because Barrett picked up a title, and Wyatt's win wasn't really clean even though he did pin Cena. Barrett has been on a tear with this new gimmick, and although the recent past would dictate otherwise, I'm hoping that this IC run spells out good things for his future.
4) Bray Wyatt
5) JT Dunn and David Starr


Mike Chin
1) Roman Reigns
I don't think anyone will deny that Shield-Evolution was the match of the night at Extreme Rules, and probably has to be on the shortlist for MOTYCs at this point (though I still favor Shield-Wyatts at Elimination Chamber by a hair). Each Shield member got the chance to shine but in the end, it was Reigns who picked up the pinfall and the symbolic victory of being the last man left standing to help pick up his fallen comrades after the match.

2) Daniel Bryan: Daniel Bryan got the clean win in the main event of Extreme Rules and facilitated a perfectly good one-on-one showing for Kane--no small feat at this point in The Demon's career.
3) Bray Wyatt: Sure, Cena was protected and I'm not sure what to make of Wyatt's demon child, but the man did get a win on the books over John Cena, which is nothing to sneeze at. Does the feud continue? Or does Wyatt move on to other things? In either case, he has taken one more step toward shoring up his status as a bona fide main eventer.
4) Bad News Barrett
5) AJ Styles


Jack McGee
1) AJ Styles
As someone who puts time into watching the TNA product, I hated that AJ Styles was leaving the company. He has worked the indies, he is back with ROH and then word came that he was heading to NJPW. I figured that he would be used as a top star there, but I did not think he would defeat Okada to win the IWGP Heavyweight Title. It is a huge accomplishment for Styles and for sure a shakeup in New Japan. In my opinion this was easily the biggest story of the week.

2) Bad News Barrett: Bad News Barrett seemed to be all but dead and buried after what seemed like years of bad booking. But since his return to the ring the night after WrestleMania he has been awesome. He has been having good matches, the crowds love the guy and it is all working right now. I may not have been the biggest supporter of the "Bad News Barrett" character, but it has connected him to the fans and he is back in a good spot again. Lets hope the "creative team" can do their part to keep him there.
3) The Shield: The new generation took out the old guard in a tremendous match at the Extreme Rules PPV. As someone who loved the Freebirds as a kid, I love the three man team when done right. Add onto that the fact that the Shield not only comes off as a badass and cool group, but that they also constantly have awesome matches and it is easy to be a huge fan of thee guys.
4) Eric Young
5) Daniel Bryan


Mike Hammerlock
1) The Shield
Man, was that a stellar match at Extreme Rules. I don't get behind separating tag team members for WOTW honors except in rare cases where one guy carries the team. That did not happen here. Reigns had a great match, but Rollins and Ambrose were awesome. Rollins' suicide dive was about 50 kinds of insane. Can't wait to see where Shield vs. Evolution goes from here. This war is far from over.

2) AJ Styles: I grapple with the proper weighting of accomplishments in Japanese wrestling. Just to put it into perspective, last year Wladimir Balentien broke the single season Nippon Baseball League home run record with 57. Exactly zero people consider him the best baseball player on the planet. Obviously wrestling is a different beast, but I am wary of over-crediting some guy for winning one of the umpteen belts in one the slew of promotions in Japan. That said, AJ just won the top belt in the top promotion in Japan by beating the top guy in Japan in what I understand was a quality match. So that's getting my wholehearted endorsement.
3) Eric Young: Back stateside, we saw the WWE and TNA champs defend their titles this week. One of them did a superior job. Eric Young vs. Bobby Roode was a dynamite wrestling match. No shenanigans, just straight up badass wrestling. Young's title win and reign so far have been booked just about perfectly. Meanwhile Bryan vs. Kane was a big ball of meh. Bryan won, unsurprisingly. Outside of the diving head butt off the forklift, it felt like the safety scissors version of an Attitude Era match. Also, just to put some perspective on this, more people likely saw Young's match than Bryan's.
4) El Torito
5) Bad News Barrett

---
THE WINNERS~!
Special Mention…Eric Young - 11 Votes


Fifth Place…Dean Ambrose and Seth Rollins - 13 Votes


Fourth Place…Bad News Barrett - 15 Votes


Third Place…Daniel Bryan - 17 Votes

Still your reigning and defending WWE World Champion.



Second Place…Roman Reigns - 22 Votes

Roman Reigns impressed the voters and was the stand out member of the Shield, likely due to the fact that he pinned Batista at the Extreme Rules PPV.



And 411's Wrestler of the Week is…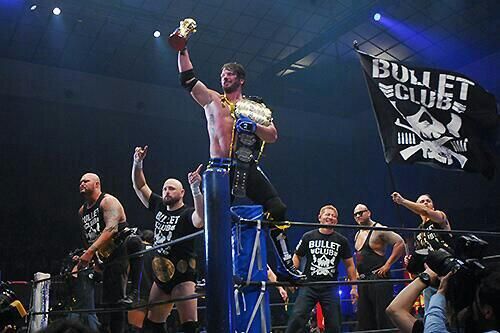 AJ Styles - 25 Votes

Your NEW IWGP Heavyweight Champion!






Year-End Standings~!
And here are the standings after week four…

Eric Young - 43pts.

Roman Reigns - 21pts.

Bad News Barrett - 18pts.

AJ Styles - 15pts.
Batista - 15pts.

Paige - 12pts.
Cesaro - 12pts.
Dean Ambrose - 12pts.
Daniel Bryan - 12pts.

Triple H - 9pts.
Davey Richards - 9pts.
Eddie Edwards - 9pts.
Seth Rollins - 9pts.

Randy Orton - 6pts.

Takao Omori - 3pt

Kane - 1pt
Kota Ibushi - 1pt
Sanada - 1pt

---
Voting began 4.15.14
Year-End Rankings Key:

WWE Contracted Wrestlers are represented in BLUE.

TNA Contracted Wrestlers are represented in GREEN.

ROH Contracted Wrestlers are represented in RED.

US Independent Wrestlers are represented in MAROON.

Japanese Contracted Wrestlers are represented in BLACK.

Mexican Contracted Wrestlers are represented in MAGENTA.

Other International Wrestlers are represented in INDIGO.

---
**PREVIOUS WINNERS**
Year One Winner: Ric Flair (2005-2006)
Shortened year, starting September 2005)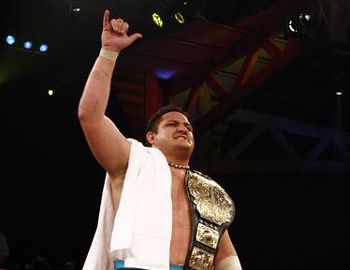 Year Two Winner: Samoa Joe (2006-2007)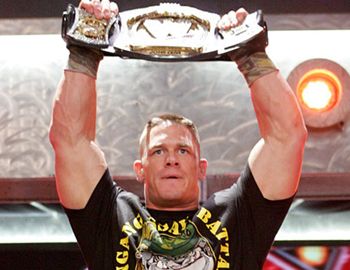 Year Three Winner: John Cena (2007-2008)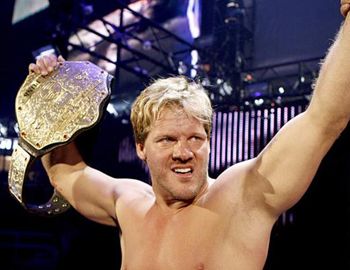 Year Four Winner: Chris Jericho (2008-2009)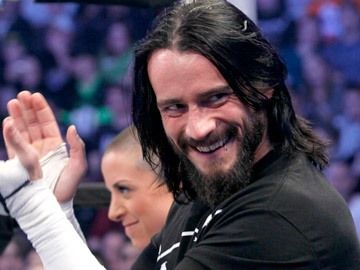 Year Five Winner: CM Punk (2009-2010)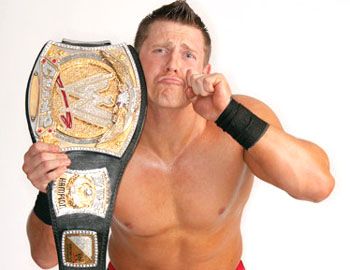 Year Six Winner: The Miz (2010-2011)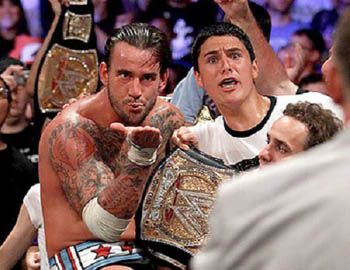 Year Seven Winner: CM Punk (2011-2012)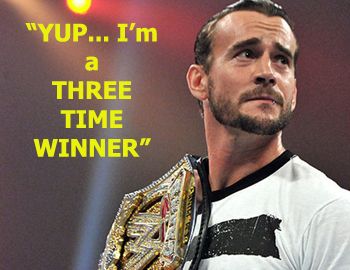 Year Eight Winner: CM Punk (2012-2013)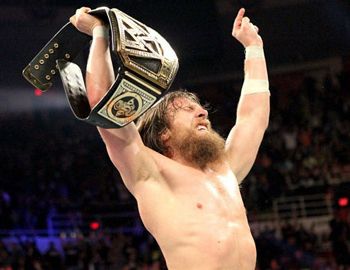 Year Nine Winner: Daniel Bryan (2013-2014)
comments powered by