SPOTLIGHTS
The 411 Wrestling Top 5 5.21.14: Week 264 – The Top 5 Things to Enjoy About the WWE Network
Posted by Larry Csonka on 05.21.2014

From greatness that was Warrior Week and getting all PPVs for one price to watching classic wrestling, the Legends Roundtables, NXT and more, the 411 staff breaks down the top 5 things they enjoy about the WWE Network!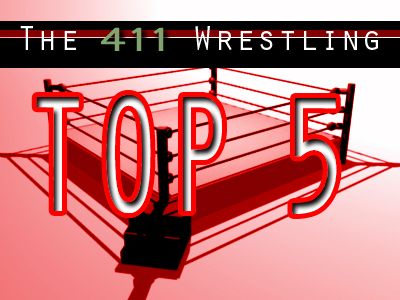 Hello everyone and welcome to 411 Wrestling's Top 5 List. We take a topic each week and all the writers here on 411 wrestling will have the ability to give us their Top 5 on said topic, plus up to three honorable mentions.

So, onto this week's topic…



The Top 5 Things You Enjoy About The WWE Network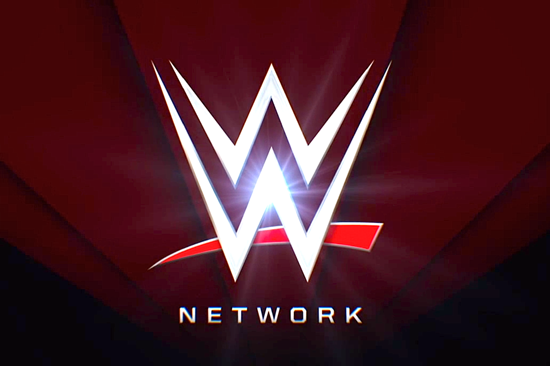 It can be anything, a specific show, the layout, the pricing, a little bit of everything; list the top 5 things you enjoy about the WWE network.




SHAWN S. LEALOS
5. NXT - I know that WWE NXT was available online. I never watched it. I rarely if ever watch anything on my computer, I just don't like it. However, ever since I got the WWE Network, I have watched every episode of WWE NXT when it aired on Thursday nights. Hell, I don't even watch Ring of Honor or TNA like that and usually play catch up with Ring of Honor (3-4 episodes at once) while just watching key matches from TNA. But, thanks to the WWE Network, NXT is now must watch TV for me every week.

4. Some of the Shows - I absolutely love WWE Countdown. I don't care that a lot of the results are more of a "he's new, so he must be better" ideal, but I just like the format of these shows. I love the WrestleMania Rewind, the panels and other specials like those. Honestly, those are what keeps the WWE Network fresh and gives me something to look forward to.

3. Pay Per Views Included in the Price - I had not bought a PPV since WrestleMania 25. That is five years where I did not spend one penny on a WWE pay-per-view. At first it was because I couldn't afford it. Then, when I started to make more disposable income, I chose not to because I didn't feel $40 or $50 for four hours of entertainment was worth the cost. Honestly, I could go buy two brand new Blu-rays for that price (or get 6 used when they are on sale at Hastings). Plus, with a wife and son, I don't really run with the same friends who used to all chip in for PPVs in the past. But, thanks to the WWE Network, I watched WrestleMania 30 when it happened for the first time in five years. I will watch Extreme Rules live this Sunday, and In don't think I have ever bought a non-Big 4 PPV live in my life.

2. The Old Pay-Per-Views - I am more excited about having all the old pay-per-views here that watching the new shows. The first few days that I had the WWE Network, I watched two old ECW pay-per-views and Great American Bash 1989. I watched the first seven WrestleMania events heading into this year's show (I wanted to watch all 29 before WrestleMania 30, but that is a lot of hours I don't have available to me). Plus, since I was a bigger WCW fan than a WWF fan back in the 90s, I can relive all the WCW stuff that I loved so much.

1. Watching Classic Wrestling - I started watching wrestling back in the 80s with Mid South, World Class and Crockett's NWA promotion. I didn't really like the WWF back then as much, although there were some guys there I liked (Steamboat, , Bulldogs). The first thing I noticed when I logged onto the WWE Network the first day it was available was that there was a classic World Class show. I have caught every one of those. I don't like the classic WWF shows as much, but watching these old World Class shows brings back a lot of good memories (plus I was a huge Von Erichs fan). When Mid South starts showing, I will be in Heaven.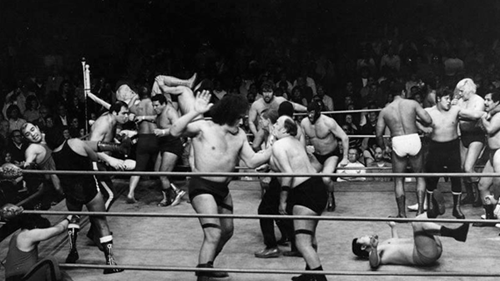 ---



JUSTIN WATRY
5. Old PPV Events - Confession: I enjoyed the Invasion story line in 2001. Wrestling was already in my life and a part of my routine. However, for most of 2001, it was just so cool to wonder who was coming out on Raw/Smackdown next. Lance Storm pops up, and then it was somebody else, then another. All of a sudden, Diamond Dallas Page is stalking The Undertaker's wife! Paul Heyman is back with ECW! Stephanie McMahon is revealed as the ECW owner, as Jim Ross screams at the top of his lungs. Just great stuff. Oh my, Stone Cold joined the Alliance (ECW/WCW). Long story short, I got to re-live that by watching Invasion 2001 on the WWE Network. Excellent opening promo, all the backstage segments of each side being nervous leading to the main event, plus the rehash/retry of the WrestleMania 17 heel turn from Stone Cold. For my viewing, it was great to re-live that all again. For all of YOU, I am sure it was a different PPV event. With the WWE Network, it is literally just a few clicks away.

4. Specials - This is a place where WWE can actually be doing MORE if you think about it. For the recent Ultimate Warrior special, it was (obviously) thrown together on short notice. Yet, the entire thing got rave reviews. Imagine doing that for other wrestling aspects with time and thought put into it. I know there is still a DVD market to attract and all that, but WWE is at its best with documentaries. WrestleMania Rewind, WWE Countdown and the like are great...but will have to expand in the coming months/years.

3. Legends House - Admittedly, I have yet to watch an episode of Legends House from start to finish. For the simple fact that this mess even exists is amazing.

2. NXT - I swear I am going to keep up to date with NXT eventually. I swear it. Before the WWE Network, my interest was minimal. If something big happened, I would watch. If there was a great match raved about or whatever, I would watch. Now with the WWE Network, I legitimately WANT to follow the product. It goes without saying, but their NXT ArRIVAL live show was amazing. Hope we get more of THAT kind of NXT!

1. Monthly Live PPV Events Included - Or is it special events? Whatever, you get the point. This is worth the price of $10 per month and really my main use (so far). Without the inclusion of these monthly shows, I am not sure I would be signed up for the WWE Network. Remember Classics on Demand? Yeah, nobody bought that...and it failed. Why? Well besides the obvious reasons, there were no monthly PPV events included. I am not going to run down the math for you, but it is pretty simple. Pay $120 a year for everything...or $120 for just two separate three hours PPV events during the entire year? Easy decision.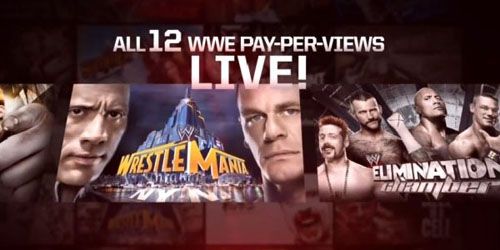 ---



Andrew Shillinglaw
5. Chris Benoit - He is a terrible and atrocious human being who did terrible and atrocious things in real life. However, as a wrestler? NOBODY BETTER. He was in so many important matches, including the main event of a WrestleMania, that it would have just been wrong to leave him off the Network. In my opinion, he's the best in ring wrestler ever and I'm glad to be able to watch his matches again.

4. The Price - I know that the price will go up. It seems inevitable. However, ten bucks a month?! AND I GET ALL THE PAY PER VIEWS?! INCLUDING WRESTLEMANIA?! It was like Christmas when I heard all that stuff. Seriously. As a wrestling fan, a better deal could not have been conceived.

3. Making Main Event Important - WWE inadvertently turned a blatant B show into a sort of A list hour of wrestling. They needed to run live shows to make sure they could work out any kinks before WrestleMania. Main Event was the logical choice since Superstars runs before Raw and the pre show is live. But now that Main Event was live, we had to give people a reason to watch. You're not testing anything if nobody's watching it. So now on Main Event we get The Shield vs. The Wyatt Family. We get segments with Paul Heyman and The Undertaker. We get quality stars and quality matches. It's awesome.

2. Warrior Week - I covered three out of the four Warrior Week shows for 411mania. As somebody who never watched Ultimate Warrior while he was around, it was eye opening and informative for me as a wrestling fan. The programs were just so well done. It was a beautiful tribute, ESPECIALLY the documentary. Seriously, if you haven't watched the documentary yet it's a must. I also liked Warrior Week because it opens the door for other things they can do. If they feel like making five Andre The Giant specials they can go ahead and do that. And if somebody passes away, they can tribute him like they did Warrior.

1. NXT - NXT is my favorite WWE program and has been for a while... and now I don't have to stream it anymore. Beautiful. Seriously, it's a great WRESTLING show. Yes there are squashes and showcases. But you also get matches like Regal and Ohno. And you get hilarious/amazing gimmicks like Mojo Rawley. I love all of it.



---



Wyatt Beougher
5. WWE C Shows - Sure, RAW and Smackdown are delayed FOREVER before they hit the network, but I watch a lot more Main Event and Superstars now that I have the network than I did before, and both of those shows are way better than advertised. They're in the weird zone where they still have the RAW and Smackdown filler stuff, but most of the wrestling is actually good, and if it's not good, it's at least enjoyable. This week's Main Event alone had Goldust/ADR, Paige/Alicia Fox, and The Wyatt Family/Sheamus & the Usos. Not exactly AM RAW, you know what I mean?

4. Specials - Hopefully these won't be limited to when a wrestler passes away, but can you imagine if WWE dedicated a week to Hogan or Austin or the Rock and highlighted their best/most memorable matches and segments? They already basically make the best career retrospective DVDs out there, and the Network gives them the opportunity to expand on those exponentially.

3. Live PPVs - I travel a lot for work, and prior to the Network's launch, it was hit or miss if I'd be able to catch a WWE PPV live. If I was staying in a hotel on the Sunday that the PPV was taking place, it was basically a crapshoot in trying to find a bar that was carrying the event. Now, I don't have to worry about that. So long as I've got my phone and a decent 4G signal, I can enjoy WWE pay-per-views on a variety of devices, depending on how in-depth I want to go. I was traveling the night of WrestleMania, so I caught bits and pieces of the pre-show in airports on my phone and then watched the beginning of the actual card on the ride to my apartment before switching to my PS3 to finish it on a television. That kind of freedom is incredible, and the fact that they're included in the price? Unbeatable.

2. The Vault - (I'm lumping WWF/E PPVs in here as well.) Before the launch of the Network, if you wanted to watch all of these shows in one place, you either needed to invest years of your life in tape trading, or hours and gigabytes in searching out and downloading the files, not to mention putting them into a format that actually makes sense. And while it's not nearly complete yet, the WWE Network's Vault is still the best place for classic wrestling in the world.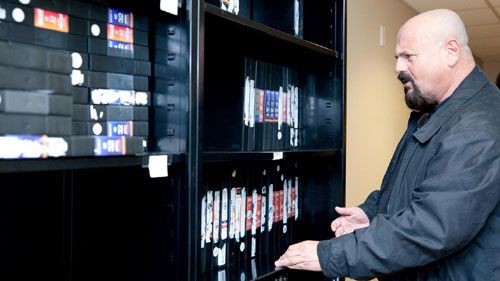 1. NXT Live Events - I've been on-board the NXT bandwagon for a few years now, and few things have made me happier than NXT ArRIVAL (aside from the spelling). I don't think there's any question right now that the WWE's Performance Institute and NXT are the best training facility for wrestlers today (and I'd argue at any point in history), and what better way to make sure wrestlers are ready to take that final step to the main roster than by putting them in front of the cameras for a live show? Arrival was fantastic, and I'm looking forward to Takeover more than probably any other upcoming show. I really dig the old-school WCW Saturday Night vibe from the show, and quarterly PPVs are also a great way to harken back to a bygone era, and using young stars really puts a modern twist on the whole nostalgia experience. Essentially, I think NXT Live Events are the perfect encapsulation of the WWE Network - they've got an old school feel with the modern WWE's slick production, featuring the stars of the future (and Corey Graves).

---



Alex Crowder
5. Original Specials - There are only a few original specials at the current time, but all of them are interesting whether it is The Warrior Specials or WrestleMania Rewind. Both specials give you extra knowledge on events or matches you already love. The input of current superstars is thrown in. I love that part of it. The Journey to WrestleMania 30 with Daniel Bryan is excellent too. Slam City is even amusing if you have two minutes to kill. Legends House I consider an original special and is fun to watch in a train wreck kind of way.

4. Raw, Smackdown, and Nearly Every PPV - I will admit I'm a little disappointed that more of 1996-2000 is not up; nevertheless, there are quite a few classic episodes. Additionally, I like that they have the majority of the first episodes meaning you can start at the very beginning. They plan to add Monday Nitro to those classic episodes, and that will make it even better. Really, as it is right now you could watch the Raws from 1993 and the PPVs that come with it. That makes for an interesting combination almost like you're reliving it or living it for the first time if you've never seen it.

3. Monthly Special Events/PPVs - Single-handedly, this is probably the biggest reason for any fan of the current product to get the Network. All the PPVs or Special Events are far cheaper for the price of basically 60 dollars if you include the whole 6-month commitment. My only complaint is that I cannot pay it all at once to get the 6 months. Either way, this probably convinced several people who illegally stream to actually purchase the events legally due to the low price. I think this is one of the best parts of the Network. They may raise the price in the future, yet for now they stick with 9.99. This price is a true bargain. WWE Network is similar in price to other services like Hulu or Netflix, and that is a good thing. Why not pay less for the big events? There really is no reason not to unless your funds are completely depleted.

2. Beyond the Ring - The Beyond the Ring specials are basically the documentary portions of previously released DVDs. These are usually the best part of the DVDs in my opinion. There is a variety up whether it is the NWO, Edge, Triple H, Mick Foley, The Rock, Steve Austin, or John Cena. They even have the one highlighting the Bret Hart vs. Shawn Michaels feud up. These really provide information you may not have known regarding certain wrestlers and how they got into the business. The Steve Austin one has a great story about Zeb helping him come up with his wrestling name. I suggest the Steve Austin and Mick Foley ones for anyone that is a huge fan of those two. On top of that, the Triple H one may gave people more respect for him. Honestly, I'll always disagree with some of the things he did but the documentary does make me retain a certain amount of respect for him. The thoughts of co-workers and friends spliced throughout the documentaries only make them that much better. They're all entertaining in their own right, so check them out if you have the Network.

1. Legends of Wrestling Roundtable - I'm sure many wrestling fans have heard the term or phrase, "student of the game." Anyone that truly wants to become a student of the game needs to watch these. They give great insight and hold nothing back for the most part. There are so many great stories whether it is Road Wild making no money or Michael Hayes getting mad because Jerry Lawler burnt his hair. Dusty Rhodes talking about The Shockmaster was one of my favorites too or when he gave his thoughts on the Goldust character admitting he did not like it at first. You just can really learn a lot of things you may have never known about wrestling before. You not only gain a newfound appreciation for wrestling through the inner workings, but the larger than life personalities throughout the roundtables will entertain you through their stories alone. I mean you hear some funny, sad, and informative stories. For the most part, everyone gives good insight except Ric Flair at times (sometimes, he comes off as a bit obnoxious). You can tell these roundtables are improvisational; which probably makes them as great as they are. The various wrestling personalities bring different stories and opinions, which makes them beyond entertaining. You basically get a little bit of everything wrestling related in these including clips of the moments they talk about. Some are better than others but they're all entertaining! This by far is my favorite part of The WWE Network.


---



Scott RUTHERFORD
(In the name of disclosure, I mention in my answers that I'm located in Australia where technically…technically…the network is not available. I have quite easily gotten around the geoblocking and happily pay the currency adjusted subscription fee.)

5. All WWE Programming In One Place - WWE has farmed out various programming over an array of networks and platforms. For me in Australia we've been lucky to get RAW Smckdown!, NXT, Superstars, Main Event as part of normal cable service on the single channel. For those in the US, access has been spotty at best. Now a fan can get everything they need in one simple sleek package and better yet, you can go back and watch shows you've missed.

4. Special Events - For me, this was the big-ticket item to actually get the network. I have obtained PPV's over the last few years through other means because I simply felt that the charge for a PPV was really not worth it. That opinion firmed after the crap with Daniel Bryan where I actually forked out money for Night of Champions to have the Dusty Finish done. I pretty much swore off buying any WWE PPV at that point. This is a happy middle ground. I don't mind paying for the WWE product since I watch so much of it, now I can get the same content for the cost of a take away meal at McDonalds per month.

3. Archives - While people have complained at the lack of on demand footage there is on the network, I for one am happy to have what I have. I don't think a large section of subscribers realize that digitizing a single episode of say…Mid-South TV takes are stupidly long time to do properly. While the back-end team is diligently working on getting the WWE tape library up to snuff, I will happily gorge myself on the WCW/NWA and ECW PPV archives, which were largely unavailable to me for a long time. I can't wait for stuff like OVW, FCW, Heartland, Deep South and other WWE affiliated developmental areas to be made available. Think of the gold in those there hills.

2. Internet beats Cable - While many were hoping the WWE would become part of a basic cable provider package or something similar, having an online network is far superior. If you had a channel you would have to DVR the heck out of your favorite programming and play catch up all the time. I love the fact that I can have the network playing live in the background or if I missed a show, I can just hop into the on-demand section and call up said show. Just the ease of use is amazing. While short term the WWE may take a financial hit (more in the back end of the year when subscriptions lapse without renewal), this network is about the future. The future is live online television and the WWE is on the ground floor. I applaud their brave step forward.

1. The Programs Yet To Come - This may seem like a cop-out to not actually pick something specific but the reason I'm excited about the network is more about what it's going to become rather than what it is right now. The potential for programming is immense. As long as the WWE understand that casual fans aren't paying for the network but the hardcore fans are, they should make sure the programming is authentic as possible and appeal to that type of fan. The options are endless and most of them are building on what's been done. Could you imagine the awesome if Chris Jericho and Edge did a run through of all PPV's doing alternate commentary? It's simple, cheap to do and takes advantage of the content already on the Network. Things like travel diaries, personal favorite match listing, face-to-face interviews (think something random like Santino Marella talking with Steve Austin) are all ideas that would work on the network. For my mind, this type of programming is what they network is going to live or die by because when subscriptions are up for renewal without the carrot of WrestleMania to dangle in front of the consumer, you need content to keep the die-hards coming back.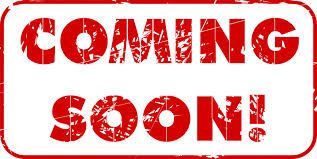 ---



Mike Hammerlock
5. Platform for new talents/undercarders - Others have rightly praised NXT, but the Network also has Main Event, which, when it's done right, gives some folks who get lost in the shuffle of Raw/Smackdown a chance to shine. I really think what you're going to see moving forward is the WWE using the Network to build performers. If you're all over the Network, then core fans are going to know you. More importantly, they're going to know if you're good. We're early days on this, but the Network is changing how you establish yourself and it deepens the creative process. The WWE really should progress to where it has something for everyone on the main roster. It can give airtime to everyone.

4. Documentary-style programming - WrestleMania Rewind and The Monday Night War are the tip of an iceberg. The WWE is essentially sitting on the taped history of the wrestling business. It can generate documentaries from here to eternity. And I'm not just talking about rehashes of kayfabe accomplishments or collections of top OMG moments, which are fun but disposable. I'm talking about tackling real societal issues that touched upon the wrestling business and going deep on the personalities in the industry. Think ESPN's 30 for 30 films, but applied to pro wrestling. Let some talented people loose on the WWE Network tape library and some magic will happen. Right now, WWE Network is still a bit too marketing-driven, but I expect that to mature, for them to open up cans of worms and tip sacred cows.

3. Preservation - I mentioned the tape library in the previous entry, but it's so awesome it merits a second entry. What's truly amazing is the AWA, NWA and old WWWF stuff. You can spend years going down those rabbit holes and they seemingly make more of those archives available every day. For those who never saw Bob Backlund, Bruno Sammartino, Harley Race in his prime, Terry Funk in his prime, and Nick Bockwinkel, they're all there at your fingertips. It's a history that I think many of us assumed was lost, or was doomed to be word-of-mouth. Now you can see it for yourself.

2. Portability - I've seen people watching WWE Network footage on their phones as they wait for their morning commuter train. Think about that. Suddenly wrestling is on par with cult TV viewership. It's a network that, from the jump, operates outside the box. WWE - wherever, whenever, however you want it. To quote the great Carlito, "Tha's cool." You don't even need a cable/satellite hookup to watch it on your TV. You can watch it through your gaming system or throw it from an Android phone to a Chromecast toggle. How we watch things is changing rapidly and the WWE is riding the front of that wave.

1. More people watch the big events - Getting every WWE pay-per-view for $9.95 a month is a great value for even casual wrestling fans. The best part of it from the WWE's standpoint is that more eyeballs will be trained on its big events. PPV was a double-edged sword. It made the business a lot of money, but it made wrestling a niche market. Less than 200,000 people generally bought the WWE's secondary PPV offerings. You really can't overstate how tiny that audience is. If a cable television show got an audience that small, it would be cancelled mid-broadcast. That's test pattern viewership. Extreme Rules likely will double its audience from 2013 and the numbers will build from there. At some point in the not too distant future the standard WWE big event will draw 1+ million viewers. That's a game changer. It puts wrestling on a much bigger platform.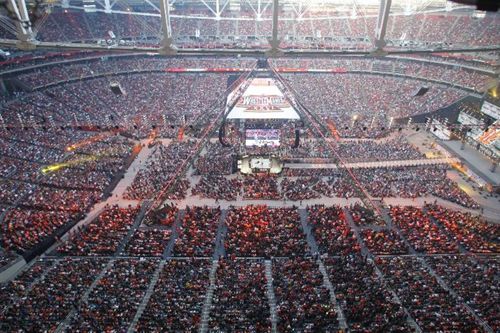 ---
YOUR TURN KNOW IT ALLS

List your Top Five for this week's topic in the comment section using the following format:

5. CHOICE: Explanation
4. CHOICE: Explanation
3. CHOICE: Explanation
2. CHOICE: Explanation
1. CHOICE: Explanation
Your heart is free. Have the courage to follow it…TO CSONKA'S TWITTER!

http://www.twitter.com/411wrestling
http://www.twitter.com/411moviestv
http://www.twitter.com/411music
http://www.twitter.com/411games
http://www.twitter.com/411mma

Have you checked out the Csonka Podcasting Network? If you haven't, you should We run anywhere from 15-20 shows a month, discussing pro wrestling, the world of MMA, the NBA, general sports, popular TV series of the past, bad movies, battle rap, interviews, MMA & Wrestling conference calls and more! Around 10 different personalities take part in the various shows, which all have a different feel; so you'll likely find something you like. All of the broadcasts are free, so go ahead and give a show a try and share the link with your friends on the Twitter Machine and other social media outlets! Running since May of 2011, there are currently over 500 shows in the archive for you to listen to.



Larry Csonka is a Pisces and enjoys rolling at jiu jitsu class with Hotty McBrownbelt, cooking, long walks on the beach, Slingo and the occasional trip to Jack in the Box. He is married to a soulless ginger and has two beautiful daughters who are thankfully not soulless gingers; and is legally allowed to marry people in 35 states. He has been a wrestling fan since 1982 and has been writing for 411 since May 24th, 2004; contributing over 3,000 columns, TV reports and video reviews to the site.
comments powered by