SPOTLIGHTS
411 Fact or Fiction 05.08.14: Batista Unhappy, AJ Styles Wins IWGP Gold, NXT Changes, More
Posted by Larry Csonka on 05.08.2014

Should Batista be upset over WWE breaking promises they made to him? Is his IWGP Title win the biggest accomplishment of AJ Styles' career? Do we want to see Daniel Bryan and Kane continue their feud? 411's Steve Cook and Mark Radulich debate these topics and more!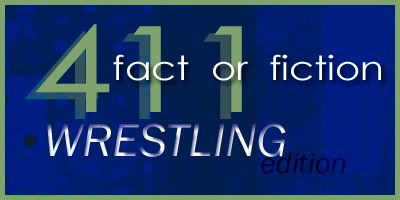 Welcome back to the latest edition of 411 Fact or Fiction, Wrestling Edition! Stuff happened, people loved/hated it and let everyone else know. I pick through the interesting/not so interesting tidbits and then make 411 staff members discuss them for your pleasure. Battling this week: First, he is a scholar, a gentleman and someone that reported on way too many MMA events, he is Mr. Mark Radulich! His opponent does a ton of podcasts and is a living legend around the old 411, he is Mr. Steve Cook!

Lets get to work…


Questions were sent out Monday.


Participants were told to expect wrestling-related questions, possible statements on quantum physics and hydroponics.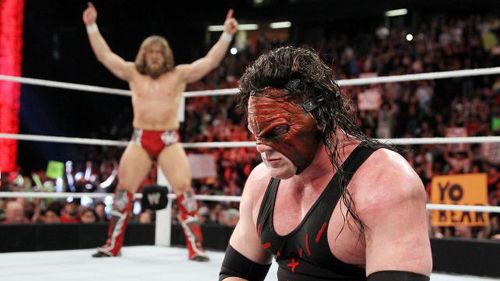 1. You have no desire to see Daniel Bryan and Kane continue their feud.



Mark Radulich: FICTION - I didn't have any desire to see this feud continue until I heard a rumor that the next PPV match between them would be a Buried Alive match. Now that's a match I would love to see and I think it would be a proper climax to their feud (besides maybe an Inferno match). This whole thing reminds me of Austin vs McMahon right after Austin won the title from HBK with Stephanie playing the part of Vince and Kane playing Dude Love. That part of the Austin-McMahon feud ran 2 months before they shifted to a new series of opponents so it is fitting for Bryan and Kane to have one more match before Bryan shifts to the next hand of Stephanie. Also, with rumors of Kane wanting to wind down and retire or at least retire from the ring, this would be an outstanding way to write the character off TV. However, this is also the last time I want to see them wrestle so as long as this is the end, I'm OK with it.

Steve Cook: FACT - Bryan & Kane have a ton of history together & can be counted on to have solid matches. Not everybody liked their match on Sunday, but I thought it was fine until the ending. It fits into WWE's tendency to have their smaller champions knock off huge challengers to prove themselves. Also, Kane is still over with the general population & WWE has been unable to build a monster on his level in the last decade. I can see why WWE did it. It doesn't mean I want to see it. We've seen Bryan vs. Kane plenty of times at this point & the last thing we need to see is the reenactment of segments that killed Zack Ryder's career. Bryan's better than Ryder so he'll survive the ridiculousness, but this thing should have been done at Extreme Rules. If the rumored match at Payback goes down, it's the kind of stipulation that should end a feud or at least get rid of Kane for a few days. So we just have to survive three weeks of nonsense.





2. Batista has every right to be upset with WWE if the promises they made prior to his return have been broken.



Mark Radulich: FACT - This is pretty simple and straightforward. If they promised him a certain amount of money and/or the world title and for whatever the reasons are cannot make good on those promises, he has every right to want to walk away and should absolutely do so. While I was definitely one of the people clamoring for Bryan to be in the main event at WM30, if Batista was promised the title and a push until he had to leave for Guardians… publicity, if I were him I'd be angry too. Now why the WWE would make him a promise like that is beyond me. With regards to money, they need to pay him whatever was agreed upon and move on.

Steve Cook: FACT - I'm not disappointed that the Animal isn't WWE World Heavyweight Champion right now, and it was the right move to change plans when the WWE Universe made their feelings about Batista's push known. That being said, if I'm Batista and I was promised the moon to return to WWE, I ain't happy with being saddled with Triple H & Randy Orton and being the guy to take the fall on PPV every month. Batista didn't come back to be one of Triple H's flunkies, he came back to be on top & get publicity for his movie career. Odds are that the more he complains about it, the more apt they will be to change things to his liking. Batista should be upset. Should he be surprised? No, but WWE shouldn't have been surprised by the reaction to his return either, and they sure as heck were.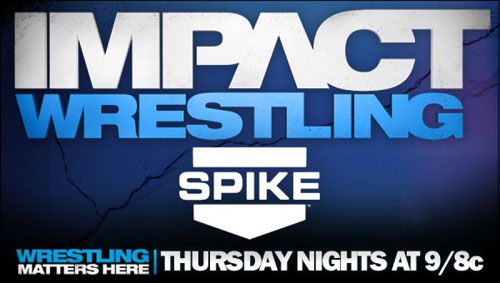 3. Jim Ross is correct when he says that TNA has "zero momentum or leverage with which to negotiate" in terms of a new TV deal.



Mark Radulich: FACT - They definitely have zero momentum. TNA has not moved the needle significantly since coming to SPIKE. One could argue that they capture the audience of folks who would watch any wrestling on TV and have failed to capture any new fans. However, if they are the highest rated show on SPIKE (which I've heard they are) then they do have some leverage, but not much. Either way, I can't see SPIKE paying them more for their show than they already do.

Steve Cook: FACT - The only thing TNA could possibly have going for them heading into their next TV deal is the fact that WWE will have already made a deal and won't be available to whoever TNA is negotiating with. There's no buzz around TNA right now among the non-diehards. It'd be ok if ratings were going through the roof & ticket sales were doing well, which would indicate some interest among your more casual wrestling fans but neither of those things are happening either. They're drawing the same TV audience they usually do and selling the same amount of tickets they usually do. I honestly wouldn't be surprised if TNA becomes a UK-centered promotion in the next year or two since that seems to be the only place they draw. The US just isn't buying in, hence the lack of leverage for TNA in their next TV deal. They have to hope that Viacom doesn't get a piece of the WWE deal and will take them back on Spike.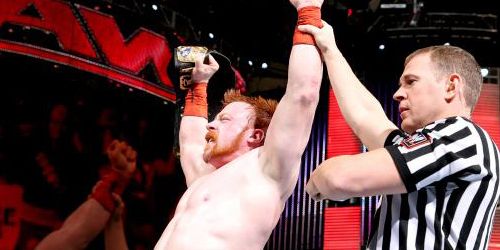 4. WWE made the right move by having Sheamus win the US Title.



Mark Radulich: FACT - Well Ambrose wasn't doing anything with it so at least he'll theoretically have matches where he'll defend the thing. That is an improvement. Being a former world champion and Triple H's buddy, I'm hoping the WWE will take this opportunity to allow Sheamus to lend some legitimacy to that title and have it contested in some hot feuds. I know that runs counter to the recent history of both secondary titles but maybe with Barrett and Sheamus holding them the writers will actually take them seriously.

Steve Cook: FACT - The belt needed to be taken off of Dean Ambrose many many moons ago & Sheamus needs to be doing something, so this was a matter of killing two birds with one stone. I would like to see Sheamus & Bad News Barrett unify the secondary titles, but if they don't plan on doing that I'd be cool with Sheamus transitioning over to the heel role & getting built up as a challenger for the WWE World Heavyweight Title. Remember when the WCW United States Champion was the #1 Contender for the WCW World Championship? Somebody should point that out to Sheamus.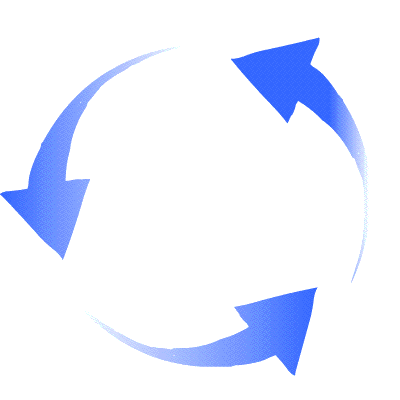 SWITCH!



5. NXT reportedly making a move to take NXT bi-weekly instead of monthly is a good idea.



Steve Cook: FACT - One of the drawbacks of the monthly NXT tapings is that you can't have the same guys working every episode. Sami Zayn isn't going to work four matches a night, even Daniel Bryan would blush at that assignment. It's a little tough to get steam going on the NXT feuds when you're only seeing the people involved in action once every few weeks. Also, the NXT tapings seem to draw well enough & people enjoy going to them, so giving those fans more shows to go to sounds like a good idea.

Mark Radulich: FACT - In terms of keeping the product on TV/The Network fresh and interesting, sure. Taping bi-weekly will allow for more dynamic and relevant storytelling for those of us that watch on The Network. My only fear is that by taping so often they will kill the crowd at UCF. I haven't heard plans to take the show on the road so they will be stuck with the UCF crowds who may not be willing to come as often as the WWE is taping. I hope that's not the case but it is a concern.





6. CM Punk is not coming back; people should get over it and move on.



Steve Cook: FACT - You know when I moved on from CM Punk leaving WWE? About five seconds after I read that he was leaving WWE. The dude was worn out, needed to take some time off and wasn't interested in what he was going to be doing, so he went home. Apparently he even worked the number of dates that his contract stipulated, so you couldn't really be mad about that. It had become somewhat clear over the last couple of months he was there that he was tired & more often than not mailing in his performances, so from that aspect he wasn't taking much away from the shows by leaving. I didn't even take a side on the matter, to be honest. It seemed like the best thing for everybody involved. Yet some people are still chanting for CM Punk at live events & writing thousands of words on the Internet about how evil WWE is & that CM Punk needs to come back to save the show or whatever. I don't get it. It's a logic that I can't seem to wrap my head around. A lot of people have problems moving on in life. Times change, people change, & the ones that don't can't handle it. CM Punk's gone. I'm not going to lose any sleep at night worrying about whether or not CM Punk will be on Raw next week or if he'll be at Payback in Chicago on May 1. If he comes back, great. If he doesn't, hopefully he's happy doing what he's doing instead.

Mark Radulich: FACT - Oh good lord yes. I thought he'd be back for a run-in at WM30 but it would seem that he's gone for the time being and barring a new contract, isn't coming back. Fans should absolutely reframe their thinking where he's concerned and learn to live in a world where CM Punk is no longer a WWE Superstar.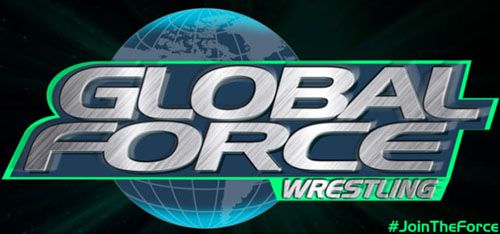 7. Jeff Jarrett's Global Force Wrestling announcing an official working agreement with AAA in Mexico makes you more interested in the project.



Steve Cook: FICTION - I can't say with any certainty that Jarrett's agreement with AAA will be any different than the previous agreements between AAA & TNA. In fact, I'm pretty well inclined to believe that they won't be. We'll see some AAA guys every once in awhile doing some stuff & it'll probably be fun, but it's nothing that wasn't expected when Jarrett decided to form another promotion. He's always been involved with AAA.

Mark Radulich: FACT - Sure. I said this recently on a podcast, that I missed the old first hour of Nitro that used to feature international cruiserweights. If Jarrett's promotion is going to make the luchadore style one of the focal points of his promotion then I will definitely tune in. One of the reasons I used to enjoy TNA is because of their X-Division (which again, reminded me of the first hour of Nitro). I quit watching when that stopped being a focal point and they turned into a poor man's WWE. Hopefully GFW will not make the same mistake and will differentiate themselves from the WWE.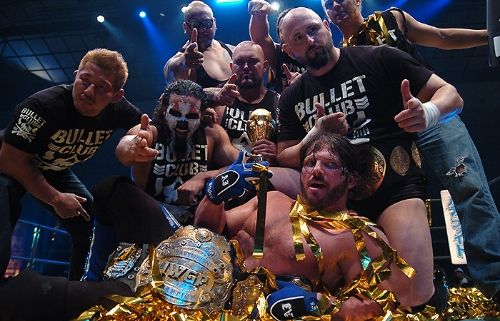 8. AJ Styles winning the IWGP Title is the biggest accomplishment of his career.



Steve Cook: FICTION - There's no doubt that the IWGP Title is bigger than any title TNA could have bestowed upon him, whether it be the NWA Heavyweight Title, the X Division Title, the Legends Title or the Tag Team Titles. To me, the biggest accomplishment of AJ's career is a combination of all the titles he held in TNA early on and being one of the precious few stalwarts in the company that people could point at as a guy that made his name with TNA. If it wasn't for AJ and many of his opponents early on having classic matches/spotfests, TNA would never have made it to 2014. With all the insanity that's gone on behind the scenes, TNA is still around in 2014. AJ might not be there anymore, but there wouldn't be a TNA without him. That's more impressive to me than any singles title

Mark Radulich: FACT - Well his TNA title runs certainly didn't result in any kind of career advancement. Hopefully he has a long run with the title and can turn his career around. This is definitely a step in the right direction.







Have you checked out the Csonka Podcasting Network? If you haven't, you should We run anywhere from 15-20 shows a month, discussing pro wrestling, the world of MMA, the NBA, general sports, popular TV series of the past, bad movies, battle rap, interviews, MMA & Wrestling conference calls and more! Around 10 different personalities take part in the various shows, which all have a different feel; so you'll likely find something you like. All of the broadcasts are free, so go ahead and give a show a try and share the link with your friends on the Twitter Machine and other social media outlets! Running since May of 2011, there are currently over 500 shows in the archive for you to listen to.



Larry Csonka is a Pisces and enjoys rolling at jiu jitsu class with Hotty McBrownbelt, cooking, long walks on the beach, Slingo and the occasional trip to Jack in the Box. He is married to a soulless ginger and has two beautiful daughters who are thankfully not soulless gingers; and is legally allowed to marry people in 35 states. He has been a wrestling fan since 1982 and has been writing for 411 since May 24th, 2004; contributing over 3,000 columns, TV reports and video reviews to the site.

Your heart is free. Have the courage to follow it…TO CSONKA'S TWITTER!

http://www.twitter.com/411wrestling
http://www.twitter.com/411moviestv
http://www.twitter.com/411music
http://www.twitter.com/411games
http://www.twitter.com/411mma
comments powered by