SPOTLIGHTS
The Magnificent Seven 5.11.14: The Top 7 Challengers for Daniel Bryan
Posted by Mike Chin on 05.11.2014

From Brock Lesnar and Cesaro to Bad News Barrett and more, 411's Mike Chin breaks down his top 7 challengers for Daniel Bryan!

Legions of WWE fans got their wish Daniel Bryan redeemed an autumn of disappointment with a spring of triumph by winning the WWE Championship, then successfully defending it against Kane at Extreme Rules. But where does Daniel Bryan go from here? What title defenses hold the potential to bolster his legitimacy, create memorable programs, and deliver the most compelling matches? This week, I'm looking at the seven men I'm most interested to see challenge Bryan in the months ahead.




#7. Rusev



I'm not blind to the fact that picking Rusev over stronger in-ring talents or more proven main eventers is going to get me some flack in the comments section. That said, Rusev benefits from being a hot young prospect currently in the midst of a monster push—a heel parallel to Ryback's rise to the top of the card in 2012. I'd argue he's at least as entertaining in the ring as Ryback, and the booking has yet to expose any meaningful chinks in the Bulgarian Brute's armor. Give him a couple more months, and I expect that Rusev will be a reasonably credible challenger, not to mention a fresh face on the main event seen. I'm not particularly interested in Rusev getting an extended program with Bryan, much less a title reign, but I think he'd make an interesting opponent for a one off main event.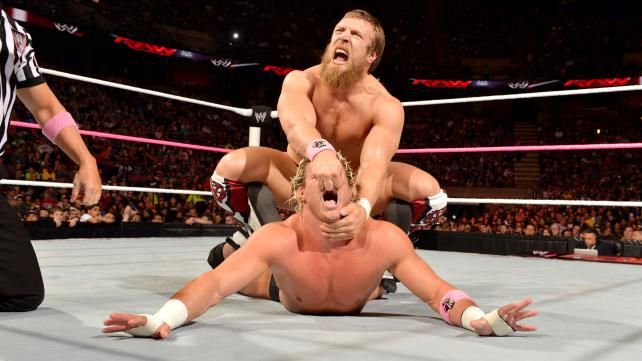 #6. Dolph Ziggler



It's unfortunate that Dolph Ziggler is the least likely man on this list get a crack at Bryan given his current place on the roster. Just the same, Ziggler and Bryan have lit up the ring together in the past, and if WWE were to entrust The Show Off with major push for a face-face showdown, or really get behind him on a heel turn, I have little doubt these two could assemble a pretty electric program, particularly from an in-ring perspective.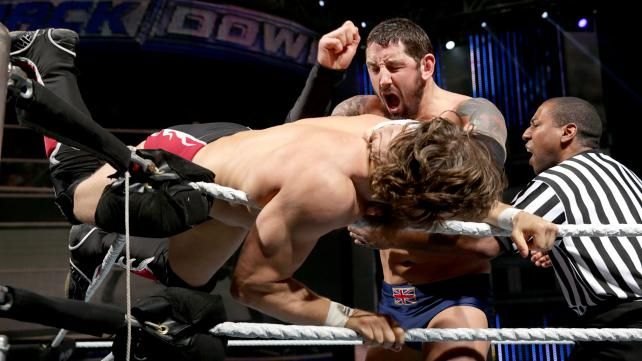 #5. Bad News Barrett



While it's a little too soon to insert Barrett in the main event picture now, the past month has gone a long way toward reestablishing him as a player in the scheme of the WWE Universe. If he can keep up his momentum, and reestablish some of the prestige of the Intercontinental Championship via a meaningful reign, I really like the prospect of an old school scenario in which the IC champ is a legit contender for the world title. Better yet, Barrett and Bryan have history via The Nexus and a short-lived program a year removed from that. Not that I expect WWE to really recognize that history, but just the same, the guys have some proven chemistry with one another, and I'd be interested to see what they could do with spotlight and a main event-length match to work with.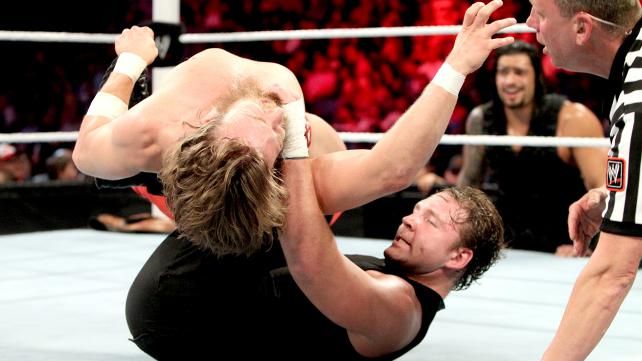 #4. Dean Ambrose


A one-on-one feud between Bryan and Ambrose probably isn't coming any time soon, with both men as faces, and Ambrose locked up with The Shield (and no longer the favorite from that group to break out as a top tier singles star). Just the same, when Ambrose does end up a heel again, hopefully with all the more credibility of either The Shield's continued success, or for having splintered from the group in dramatic fashion, I'd love to see him connive his way into the title picture. Ambrose is a unique talent on the mic and one of the more under-appreciated in-ring performers in the current WWE landscape. Yes, according to all of the rumors, Roman Reigns is the more likely main eventer, and Seth Rollins may be the better pure in-ring performer, but I find Ambrose's total package particularly appealing to stand alone as a challenger for Bryan.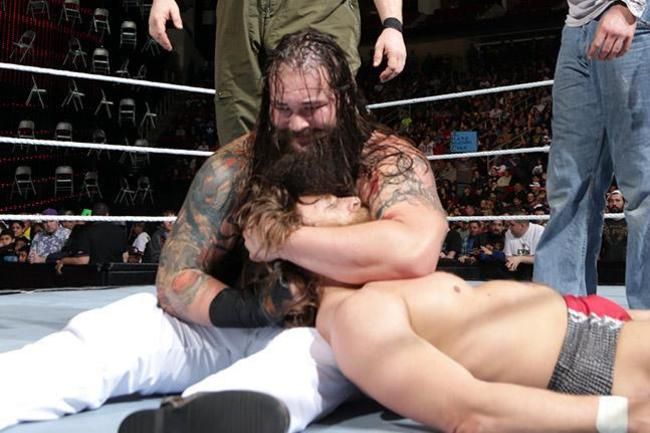 #3. Bray Wyatt



The Bray Wyatt-Daniel Bryan feud from this past winter seemed oddly clipped. Frankly, I'm still not sure if the WWE called an audible because Bryan was too hot for the angle, or if things actually did play according to plan. Either way, I feel there's still plenty of mileage in a Bryan-Wyatt program. And while winning his war with John Cena would help cement Wyatt's place at the top of the card, even if it doesn't, he has the very real credibility that comes with a clean win over Bryan as recently as The Royal Rumble. WWE seems very high on Wyatt, and he's the first person I've ranked on this list who I could reasonably see relieving Bryan of the strap.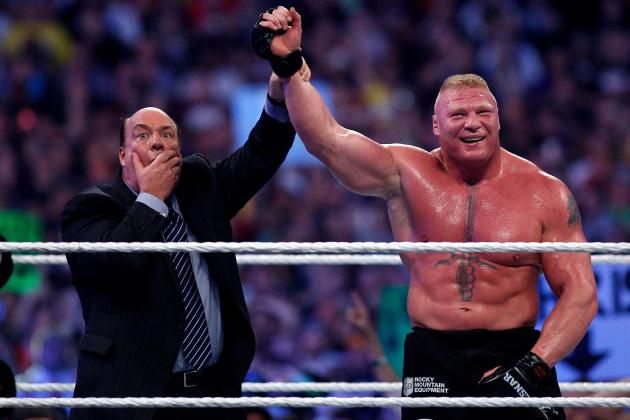 #2. Brock Lesnar



There is no professional wrestler in the world more credible than Brock Lesnar, and he shored up his over-ness in the WWE Universe this spring by ending The Undertaker's streak. Prior to facing The Dead Man, Lesnar was hell bent on getting a WWE Championship shot, thus there's a very easy story to tell to get him into the title picture when he returns to WWE again. I'll be honest—as much as I'm a mark for Bryan, the visual of him facing off against Lesnar may test the bounds of believability. Just the same, let's not forget the CM Punk-Brock Lesnar classic from last year's SummerSlam. If there's one area in which Daniel Bryan is better than CM Punk, it's pure in-ring performance, thus I have every belief that a main event clash between these two would be nothing short of epic.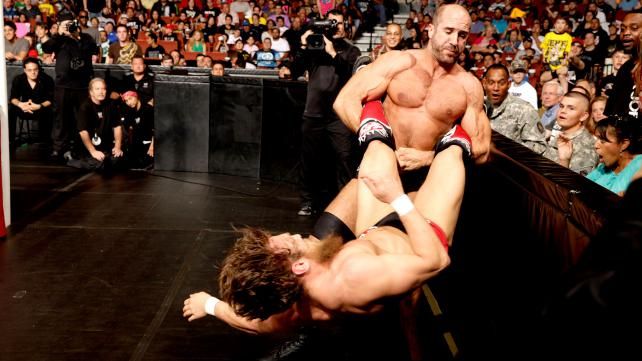 #1. Cesaro



Cesaro is a gifted in-ring performer with insane physical strength. Moreover, he's got Paul Heyman for a mouthpiece. If ever there were a main event waiting to happen, this is it.

I do worry about WWE's booking of Cesaro. That after a solid debut, he yodeled his way through the lower mid-card for a lengthy stretch, before re-establishing credibility through a sensational run building up to Elimination Chamber 2014, an upset victory in The Andre the Giant Memorial Battle Royal, and a surprise alliance with Heyman. Feuding with Jack Swagger and RVD felt like a step backward, but here's hoping that that program was more about shaking the midcard off his heels than re-asserting his place within it.

Cesaro-Bryan is a relatively fresh matchup in WWE, and moreover, given the in-ring skills of each performer, a rivalry between the two has plenty of potential to deliver MOTYC after MOTYC. Bryan earned his run on top, and if there's anyone who deserves to join him in the main event, and whose status as challenger stands to elevate both men, it's most definitely Cesaro.

Who do you want to see challenge Daniel Bryan? Sheamus? Triple H? El Torito? Let us know in the comments section. See you in seven.

Read stories and miscellaneous criticism from Mike Chin at his website and his thoughts on a cappella music at The A Cappella Blog. Follow him on Twitter @miketchin.
comments powered by