SPOTLIGHTS
Wrestling's 4Rs 5.12.14: WWE Smackdown & Dragon Gate on iPPV Reviewed
Posted by Larry Csonka on 05.12.2014

John Cena and the Uso Brothers battled the Wyatt Family, the Dragon Gate KING OF GATE Tournament started and more! Wrestling's 4Rs breaks down the Right, the wRong and the Ridiculous of WWE Smackdown & Dragon Gate on IPPV!


How the 4Rs of wRestling Work!
Here is a quick explanation of the 4R's. The column will run TWO times a week. We will group our feelings on the shows in various categories: The Right, the wRong and the Ridiculous. The Right is stuff that worked very well: a great promo, a great match and so on. PuRgatoRy is a section between the right and wrong. It shows equal traits from both sides that cannot be ignored and needs discussed. It is not a bad place per say, as things can get remedied or go the wrong way the very next week. The wRong is what it sounds like: bad matches, bad or boring promos and so on. The Ridiculous is stuff that had no right on TV: Stupid angles and so on. And there is always a possibility of a 5th R, which is as bad as they come. This column is supposed to be analytical, and at the right time very critical of the shows, it was the whole reason it was created. This is not a "mark" column, nor a "smark" column, our goal is to analyze the show from many different fronts, reward the good and call out the bad. We will not apologize for our opinions, they are as they are, whether positive or negative.
---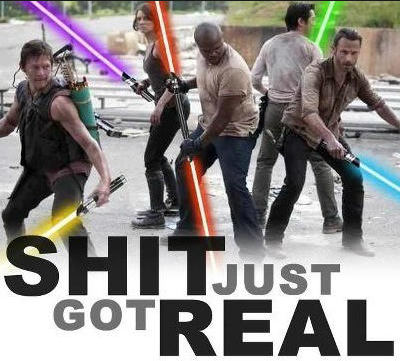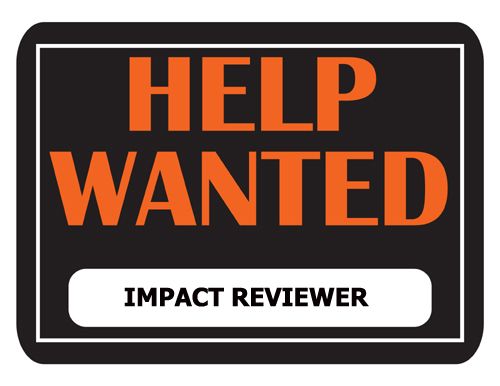 We're looking for someone to write the Rs of Impact each and every week for the column. You have to be able to have the work completed by 6PM ET on Sunday evenings. If you are a TNA fan and wants to make sure the company gets a fair voice on the site, then this is for you. If interested, please send me a sample (using the basic Rs format) here.
---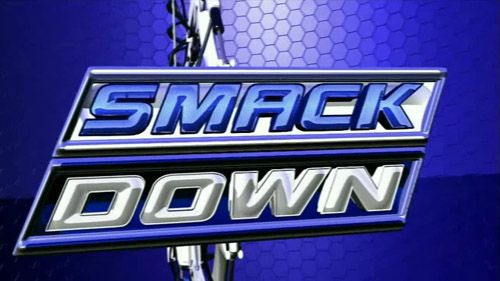 Smackdown 5.09.14
By Daniel Clark
Sheamus def. Dean Ambrose at 8.14 by pinfall to retain the US Title

Cesaro and Bad News Barrett def. Rob Van Dam and Big E at 2.44 by pinfall

Rusev def. Kofi Kingston at 2.07 by submission

Fandango and Layla def. Santino Marella and Emma at 2.04 by pinfall

Roman Reigns def. Mark Henry at 4.50 by pinfall

Los Matedores and El Torito def. 3MB at 4.18 by pinfall

Batista def. Seth Rollins at 8.58 by pinfall

The Wyatt Family def. The Usos and John Cena at 8.25 by pinfall


THE RIGHT:
Sheamus vs. Dean Ambrose: Really high quality match to start the show and it would perhaps have been better had the commercial break not taken out the middle part of the match, but it was exactly what both of these men need at these stage of their career. Ambrose is establishing himself as a face while Sheamus seems to be pushing himself back towards the heel side of the spectrum, and both men were exhibiting the qualities you need for that. Sheamus seemed to be a lot angrier in his facial expressions throughout the match than he has been recently and was more aggressive in his actions, as well as his stalking of the pray of Ambrose whenever he was down. Ambrose meanwhile showed the never give up attitude that you need to have to be liked, particularly at the end of the match when having been knocked out of the ring with the first Brogue Kick, he saved the countout at the very last moment and then staggered up into a second Brogue Kick, despite knowing the fate that he would face had he got up. A few months ago as a heel, Ambrose would have rolled back out of the ring; now as a face, he gets up and continues to fight. Very good TV match between these two and Sheamus gets the win that re-establishes him near the top of the card, while although he lost, it wasn't too damaging for Ambrose. Excellent start to the show.

Roman Reigns vs. Mark Henry: Mark Henry's pre-match promo here adding something to the match and explained exactly why he is up for this match and his issue with the Shield; that they used to think that 3-on-1 was a fair fight and that he was taken out by them. Just adds a little bit of history and personal rivalry to the match and makes it that much more important. Decent match and Reigns gets the win in the end and overcomes Henry and his injury. He might be the only member of the Shield who is going to win tonight which continues to suggest that he is the one who creative would like to be the breakout star.

Los Matedores vs. 3MB: This feud is ridiculous really, but what it has been so far is fun. They had four minutes today to do something and they made the most of that time and packed a lot of action in and gave a really hot ending. The Hornswoggle/El Torito confrontation got the crowd into the match and had just the right amount of humor involved as both of these teams are comedy teams in effect, and then the ending, with Slater tagging himself in, only to get pinned by El Torito, is exactly the right ending as everyone loves to see Slater lose, especially in the ridiculous outfit that he was wearing. However absurd the premise of this feud is, it is entertaining, providing watchable matches (at worst – they have been surprisingly good), and allowing their individual characters to shine when given a chance. These seven people have taken the chance to make the very most of this feud and their TV time is actually something to enjoy at the moment, which you would never have said at the start of this rivalry.

Batista vs. Seth Rollins: A different kind of match in the sense that Batista was totally dominant from start to finish and never gave Rollins a real chance to get into the match, but, given the injury to Rollins and the fact that Batista is supposed to be one of the top names in the company, he should be dominating these matches with his power and experience. Rollins though continue to try and fight back whenever he got the chance and in the end, he didn't get pinned or tap out, he effectively got knocked out when he missed his dive to Batista on the outside and got slammed face-first into the announce table. Good showing by the Shield tonight and all of them brought what they do to the table. Post-match beat down just solidifies Batista asshole-ness and gives him even more heat as they try and destroy the Shield.

The Wyatt Family vs. The Usos and John Cena: As you would expect, these six men delivered another good TV match, although these days, that has become the norm for them. Oddly, given that the storyline is between Cena and Bray Wyatt, this match didn't really add or change much about that – instead, it seemed to be more focused on the Usos, with them having the big hot tag segment and the major spots in the match, and perhaps does continue to suggest that they will be moving towards facing the Wyatt's for the tag team titles soon. Luke Harper gets the win when he hits a massive clothesline and continues the run that the Wyatt Family have been on. Didn't necessarily do a lot in terms of advancing the Cena/Bray feud, but did provide a strong TV match to close the show.


puRgatoRy:
Cesaro and Bad News Barrett vs. Big E and Rob Van Dam: There was a lot of good stuff in this segment. BNB's pre-match promo was okay, but what really made it work was him having fun at the end of it by pointing and laughing at Big E and telling him to look at his title – just a simple heel tactic that fits in perfectly with his character. Then we had Paul Heyman on commentary providing some expert analysis as to what is happening, with things such as saying that when Cesaro kicks out, he rolls over to force the opponent to use more energy. The ending of the match was the right result as well, as all the momentum at the moment is with Cesaro and BNB, and so a win continues to push them up the card. The problem is that all this was just so rushed. The match lasted less than three minutes and that was nowhere near enough for what we should have seen. This kind of tag match should be going ten minutes or so, as this would allow everyone to do enough in the ring to show the audience what they can do and build a character that you can relate so, which is something that you cannot do so easily in a three minute match.

Rusev vs. Kofi: Rusev's squashes are at least taking place against people who are slightly higher up the card now and he does continue to look very dominant in the process. Could perhaps do with sooner rather than later actually getting into a feud and having the chance to have a lengthier match in the ring, but for the moment, is getting over enough with what he is doing. Slight issue however here with the editing. On the version I'm watching, the match began with Lana just introducing Rusev. This was promptly followed by a comment from one of the commentators saying "did Lana just say that Putin should win the Nobel Peace Prize?". Well, she may have done so, but obviously, for the UK version, the pre-match promo on Russia has been edited out for some reason.


THE wRong:
Fandango and Layla vs. Santino and Emma: I like all four people involved in this feud and all of them have their place on the card, some higher than others, but it is not doing them any favors at all as nothing ever seems to change. Before the match I had written down a prediction for this – no more than three minutes long and the match would end on a roll-up after a distraction. The fact I was right shows just how unimaginative the booking of this has been. This feud doesn't seem to be heading anywhere and each week we get the same match. At least if there was some build to it by promos and interviews, or they were having longer matches, or this feud looked to be heading somewhere, it would be tolerable, but it has gotten past that point and to the stage whereby this just needs to end. Emma, in her NXT guise, was an excellent wrestler and had built a character that the fans could get behind, but you wouldn't know that from her WWE appearances so far, and she has almost been ruined as a character straight away and despite only debuting recently, she needs to be rescued and built back up again already. At least something different happened today – that being Fandango and Layla kissing after their win. Now I presume we get to add Summer Rae to this never ending feud when she comes back and another good character will get dragged into this black hole of a feud.


THE RIDICULOUS:
NONE



The 411:


This was a bit of a filler episode of Smackdown. Had you not seen this show, you would not have missed anything that affected your knowledge of the storylines; nothing on this show advanced a plot massively or introduced something new. But although it was a filler episode, it was still a good episode and well worth watching.

The main thread running through this episode was all about the Shield and their battle with Evolution and in their three matches, they got to continue their face turn and get to show what they can do. Roman Reigns continued to be an ass kicker and came out on top in a hard hitting match with Mark Henry, Seth Rollins demonstrated that he would not give up in his battle with Batista than he never stood a chance in, while Ambrose put on an excellent clash with Sheamus that didn't hurt him in defeat at all. The Shield are still placed at the top of the card, while Sheamus, in what looks to be a pre-cursor to a heel turn, had a more aggressive and angry outlook in his match and started to act more heelish, which would be a change to his character that he needs at the moment as he is a bit stale as a face.

We also had another good encounter involving the Wyatt Family and the Usos, this time with John Cena involved as well, and again put the Wyatt's in the line of a tag title match. This match didn't really do a lot in terms of furthering the feud between Cena and Bray, but another loss for Cena is not going to make him overcome the Wyatt Family any easier.

The rest of the show almost blended into one with nothing memorable standing out from it, except perhaps the next stage in the rivalry between Los Matedores and 3MB, in what was an entertaining contest that told a good story as well, and shows what you can do with only a few minutes of ring time, even if you are a comedy act, if you actually think about and plan out a story to tell. Both of these teams can offer more than they currently being allowed to do, but they are making the most of their opportunity.

The Cesaro/BNB vs. Big E/RVD tag match however was far too rushed to mean anything and unlike the six-man tag match, didn't tell any kind of story at all, which was disappointing. Rusev also picked up another easy win while the next stage in the never-ending and never-progressing story between Fandango/Layla/Santino and Emma took place as well. At least there was a small amount of movement this week with Fandango and Layla kissing, but it came after the usual two-minute match that ended with a roll-up, and although it moves on the characters of Fandango and Layla, doesn't actually mean anything for this feud.

Not an episode of Smackdown that in the long run will necessarily mean a massive amount, nor did it contain anything that was must see, but for the most part was just a simple and effective episode of TV. And I guess, with Raw being the flagship show, is all that Smackdown needs to be.

Show Rating: 7.0

As a reminder, I will be going by the 411 scale…

0 - 0.9: Torture
1 - 1.9: Extremely Horrendous
2 - 2.9: Very Bad
3 - 3.9: Bad
4 - 4.9: Poor
5 - 5.9: Not So Good
6 - 6.9: Average
7 - 7.9: Good
8 - 8.9:Very Good
9 - 9.9: Amazing
10: Virtually Perfect

Dragon Gate KING OF GATE Kick Off 2014 – 5.09.14
By Larry Csonka
Kenichiro Arai defeated (6:31 Figure Four Leglock) Mr. High Tension Kotoka [**¾]

YAMATO, Kzy, Mondai Ryu defeated (10:23 Frankensteiner of the Almighty) Masaaki Mochizuki, Don Fujii, Gamma [***]

Genki Horiguchi H.A.Gee.Mee!!, Jimmy Kagetora defeated (8:21 Kagenui) K-ness, Dragon Kid [***]

KING OF GATE 2014 1st Round C Block: Jimmy Susumu defeated (3:56 Jumbo no Kachi!gatame) Cyber Kong [***]

KING OF GATE 2014 1st Round D Block: Mr. Quu Quu Tanizaki Naoki Toyonaka Dolphin defeated (6:31 Libido) Jimmy Kanda [**¾]

KING OF GATE 2014 1st Round A Block: BxB Hulk defeated (9:40 Jackknife Cradle) Naruki Doi [***½]

Masato Yoshino, Ricochet, Shingo Takagi defeated (16:36 630) Eita, Yosuke♡Santa Maria, Flamita [***¾]

KING OF GATE 2014 1st Round B Block: T-Hawk defeated (17:35 Night Ride) Akira Tozawa [****¼]


The Tirade


Following the greatness that was the Dragon Gate Dead or Alive 2014, Dragon Gate returned to iPPV to kick off the KING OF GATE tournament. Dragon Gate proper doesn't run a ton of iPPV, and since I loved that last show so much I decided to go back for seconds and catch another show.

The first three matches were a strong, and fun beginning to the show. Simply good wrestling matches, nothing too crazy, they were kept short, but did a good job to establish the show and to get you involved. It was actually a stronger start than the Dead or Alive show.

The next three matches were all opening matches in the KING OF GATE 2014 tournament. Jimmy Susumu vs. Cyber Kong was crazy good for a match that only lasted four minutes. Jimmy Susumu is awesome, and they basically had Kong get a near fall super early, and then went into hyper drive for the last three minutes. It is certainly not something I want to see all the time, but the energy was awesome here and it felt different than the opening bouts in a good way.

Mr. Quu Quu Tanizaki Naoki Toyonaka Dolphin defeated Jimmy Kanda in a match that was also different, but perfectly good. They did crowd brawling early, which felt so weird to me (because it's Dragon Gate) but they have been having issues, so it fit. Jimmy Saito appeared after the match, demanding that both men put their issues behind them.

BxB Hulk defeated Naruki Doi in a match that was a KING OF GATE match and it also directly played off of the finish to the Scapegoat Mascara contra Cabellera. In the end of that match it came down to Doi vs. Hulk, which just escalated the existing issues within Mad Blankey. Doi lost, and Kzy got his head shaved. Hulk then attacked the members of his group and left, noting that he will fight on his own. Hulk got the win, out of nowhere, with a cradle reversal. The finish is good here, because it doesn't need to be definitive at this time. Mad Blankey attacked Hulk, and demanded that he stop wearing their colors. There was a challenge for a match, where the winner gets the rights to the stable and its colors. This was the best match of the night so far and a tremendous follow up to the previous iPPV.

Masato Yoshino, Ricochet, Shingo Takagi defeated Eita, Yosuke♡Santa Maria, Flamita. This is Dragon Gate, this was a six-man, and it was a really strong match. Shocking, I know. Ricochet and Flamita were awesome at times, and I would not hate a singles match between these men. Ricochet getting the rebound win following his title loss was the big story here. It worked because the match was good and Ricochet was made to look strong. I liked it.

The main event was the final KING OF GATE tournament match on the show. It was a big win for T-Hawk, as he defeated Akira Tozawa in the match of the night. I have said it before and will say it again here, I love watching the Millenials, and T-Hawk is VERY quickly becoming the star of the group. There was a tremendous near fall when T-Hawk hit the night ride, only for Tozawa to kick out to a tremendous pop. This was the match of the night right here, and T-Hawk continues to deliver.


OVERALL: While this did not even come close to the greatness that was the Dragon Gate Dead or Alive 2014 show, I felt as if it was a good follow up. It was a very consistent show, nothing at all was even close to being bad, and the final three matches delivered well. While an overall enjoyable show, Flamita and T-Hawk are the stand out performers for me right now, and always deliver. They are great men and a joy to watch. You have the established guys, the veterans and then this group that represents the next generation and they are all working together very well. The final three matches are really strong, and made the show worth it, although the entire card was very solid up and down.

If you want to get into the Dragon Gate product, you HAVE to see the Dragon Gate Dead or Alive 2014 show, but this is also a good follow up event.

Score: 7.5

As a reminder, I will be going by the 411 scale…

0 - 0.9: Torture
1 - 1.9: Extremely Horrendous
2 - 2.9: Very Bad
3 - 3.9: Bad
4 - 4.9: Poor
5 - 5.9: Not So Good
6 - 6.9: Average
7 - 7.9: Good
8 - 8.9:Very Good
9 - 9.9: Amazing
10: Virtually Perfect

As a reminder, this is not a basic "how good was the show" number like a TV show, as I have always felt that a PPV is very different from a regular show. I have always judged PPV on how they built to a match, the match quality, crowd reactions to matches and angles, the overall booking, how the PPV leads into the future, PPV price and so on and so forth. I have added this in here for an explanation since so many have asked, and I have previously discussed it on podcasts. I understand that this may seem different, but that is how I grade. Obviously your criteria may be different.
Have you checked out the Csonka Podcasting Network? If you haven't, you should We run anywhere from 15-20 shows a month, discussing pro wrestling, the world of MMA, the NBA, general sports, popular TV series of the past, bad movies, battle rap, interviews, MMA & Wrestling conference calls and more! Around 10 different personalities take part in the various shows, which all have a different feel; so you'll likely find something you like. All of the broadcasts are free, so go ahead and give a show a try and share the link with your friends on the Twitter Machine and other social media outlets! Running since May of 2011, there are currently over 500 shows in the archive for you to listen to.






The 886th edition is over…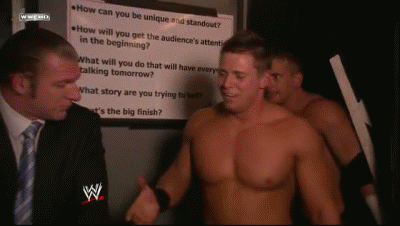 No love for Miz…
http://www.twitter.com/411wrestling
http://www.twitter.com/411moviestv
http://www.twitter.com/411music
http://www.twitter.com/411games
http://www.twitter.com/411mma
comments powered by