SPOTLIGHTS
The Piledriver Report 05.15.14: Owning the WWE
Posted by Ronny Sarnecky on 05.15.2014

When the WWE was negotiating a new TV deal several weeks ago, a rumor stated that a network was interested in buying the WWE. While nothing came of the rumor, it brought up an interesting question. What would you do if you ought the WWE. Ronny Sarnecky takes a look at a few things he would do in this week's Piledriver Report.

A few weeks before WrestleMania, a rumor started to swirl around about Vince McMahon possibly selling the WWE. While there was no merit to this rumor at all, it had me thinking. What changes would there be in the WWE landscape in a world without Vince McMahon and family as the WWE's majority owners? While I'm not sure what a McMahon-less WWE would look like, I started to think about what changes I would make in the WWE if I became the new majority owner of the company.

CREATIVE



One of my biggest pet peeves in today's WWE product has to do with their creative. No, this isn't going to be a bitchfest where I lambast the WWE's creative direction. I actually like the booking that the WWE has been presenting lately. Evolution vs. The Shield, Daniel Bryan given a chance to have a legitimate run with the title, the elevation of younger, fresh talent like Cesaro and Bray Wyatt. I think the WWE is heading in the right direction.

What is my problem with creative then? My problem has to do with the scripted promo. I am very old school when it comes to promos. I like the days when a wrestler would have to either sink or swim whenever he would grab the mic. I feel that a wrestler's promo has more passion and fire when the words are coming from the performer's heart rather than a written piece of paper. After all, who knows a wrestler's character better, the performer who lives as the character, or a writer?

I'm not calling for a complete firing of the creative staff. Not at all. Instead, they would be used to put together backstage segments. They would write different angles and storylines. Finally, the "writers" would present bullet points that the wrestlers need to hit on their promos. However, its up to the performer to figure out how to get there.

HOUSE SHOWS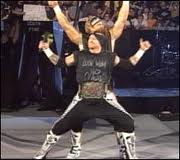 Before the "Monday Night Wars" era, house shows and pay per view events were the bread and butter of the WWF. The syndicated television shows were mostly squash matches that were used to hype up the main event matches that would be "coming to a town near you." When I didn't have cable TV, I would have my uncle record all of the Madison Square Garden house shows for me to watch on my VCR. I have vivid memories of MSG matches thirty years later. Once I was old enough, I started to attend house shows at the Garden and at the Meadowlands Arena whenever the WWF came to town. I loved going to those shows.

This leads me to an idea that I have regarding house shows. If I was in charge of the WWE, I would tape most of the house shows, and air them on the WWE Network. I wouldn't air them live, because it probably wouldn't be cost effective. However, a two man camera team would be used to shot the matches. I would have a couple of young announcers in the WWE or NXT do voice overs for the cards in Stamford before putting the shows on the air. Once again, I wouldn't tape every house show, just the major ones. You don't even have to air all of the shows on the WWE Network. Put some on the shelf, and use them in DVDs. I love when the WWE puts some "never before seen" matches on DVD. On a couple of different Hulk Hogan DVD releases, there are house show matches pitting Hulk Hogan against the likes of John Studd, One Man Gang, Rick Rude, and Randy Savage. I'd much rather purchase a DVD that features matches that I've never seen before than getting a DVD that features, yet again, the Shawn Michaels vs. Razor Ramon WrestleMania X ladder match or the WrestleMania III Hulk Hogan vs. Andre the Giant match.

In 1989, Ric Flair faced Ricky Steamboat in three high profile pay per view and Clash of Champions matches. At the time, these bouts were viewed as some of the greatest matches ever. However, in interviews since these classic encounters took place, both Ric Flair and Ricky Steamboat have each said that they have fought each other in better matches on house shows. I want to see those matches! If the WWE started to record house shows again, we would be able to see the hidden gems of today's generation.

RAW



Ever since Monday Night RAW debuted on the USA Network in January of 1993, the program quickly became the WWF's flagship television show. It started out as a one-hour broadcast. However, by early 1997, the WWF extended the show to a two hour format. That was the perfect amount of time for the WWF to tell all of their stories for the week, and leave the fans wanting more. On July 23rd, 2012, the WWE presented the 1,000th episode of RAW. That episode launched the show's new three hour format that the WWE still uses today.

If it was up to me, I would go back to the two hour RAW format. In my opinion, three hours is too long. The WWE usually puts together a really good first hour. Hour Two starts to drag, before business picks up again in Hour Three. There is too much down time on a three hour RAW broadcast. If the WWE packed all of their good segments into a two hour RAW, then the show would be a lot better. I would definitely, make the move.

BROADWAY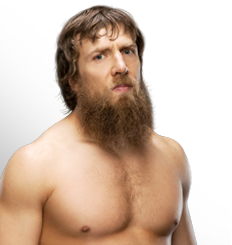 This goes back to my old school ways. Ric Flair used to always have sixty minute matches back in the early/mid-eighties. Being able to go sixty minutes in the ring was a badge of honor. Today, it's rarely seen. I remember when the WWF announced that Shawn Michaels would battle Bret Hart in a sixty-minute marathon match at WrestleMania XII. I couldn't wait for the match. Finally, the WWF would have their own hour long match on the biggest stage of all. Unfortunately, I was very disappointed in the Bret/Shawn match. I think one of the reasons is because it lacked heat due to the fact that each pin fall attempt didn't matter. Who cares if Shawn pinned Bret ten minutes into the match, because we were guaranteed to be going another fifty minutes.

If I was running the show, I would have a WrestleMania main event go about 55 minutes in total match time, without Iron Man match rules. About 25 minutes in, the fans would be on the edge of their seats with every pin fall attempt thinking that the end is near. By the time the fifty minute mark comes, the fans would start questioning if the match was going to go the distance. Of course, you would need two guys in the ring that could go an hour. Thus, Daniel Bryan would definitely have to be in the match. His opponent? In a dream scenario, I would go with CM Punk. I've wanted the two to face off in the main event at WrestleMania for the last four years. If I couldn't get Punk, I would go with Seth Rollins. If we can get that match at WrestleMania to go 55 minutes, I'm pretty sure we would be talking about that match for years to come.

These are just a few things I would change if I owned the WWE. What would you do? Leave your comments below.


comments powered by