SPOTLIGHTS
Ask 411 Wrestling 5.14.14: Cena's Wrestling, TNA's Survival, More
Posted by Mathew Sforcina on 05.14.2014

Would turning John Cena solve any of WWE's issues? Does Ric Flair do the figure-four leglock wrong? Is TNA dead in the water? All this and more covered this week in Ask 411 Wrestling!

Hello one and all, welcome to Ask 411 Wrestling, I am your Question Answerer and all round great guy, apparently, Mathew Sforcina! I'm feeling better, not that it matters to you once you've heard that this is a normal week, which it is, so… Yay!

ask411wrestling@gmail.com is where you send your burning questions for me to douse with the water of knowledge.

Yesterday was my brother and sister's birthday (they're twins) so happy birthday to them. I got them BANNER.


Zeldas!


Check out my Drabble blog, 1/10 of a Picture! It has an important page on it now!

Me On Twitter~!
http://www.twitter.com/411mania
http://www.twitter.com/411wrestling
http://www.twitter.com/411moviestv
http://www.twitter.com/411music
http://www.twitter.com/411games
http://www.twitter.com/411mma


Feedback Loop


Editing: All right, I might start doing slight editing of questions, see how it goes.

APinOz: This guy always has good points for me.

A few weeks ago you mentioned that WWE had this "long-buried" rule about only being able to "make the save" for a tag partner in a match twice before being DQed. That rule came into effect in 1995 and was used regularly as a way of having various tag teams drop matches without being pinned, with a storyline that it was "over-enthusiasm" that cost the victory. It was used to tease dissension between the Smoking Gunns in a couple of matches as one guy would make the save one too many times while his partner insisted he could kick out of the attempted pinfall without help.

And guys working stiff? Curt Hennig got a bit of a rep early in his run for beating up jobbers a little too stiffly.

Also, King Kong Bundy was pushed as a major threat in his run to WM2. On an episode of SNME, Hogan defended the title against Magnificent Muraco. Bundy interfered and Avalanched and splashed Hogan several times which was about the biggest beatdown Hogan had suffered in his title reign to that time. The program with Bundy didn't draw as well as WWF had hoped though - in fact Wrestlemania 2 almost bankrupted Vince with its crazy 3 venue set up and more celebrities than a rehab centre.

Although I maintain with that tag rule that you can have any crazy rule you like, as long as you explain it and use it occasionally.

DAVE: Calling Batista DAVE is one of those long standing 'jokes' I have that I'm not entirely sure where it came from. I'm pretty sure it was someone else at first (I want to say Eric S, but you probably don't even know who that is…) who called him that in a mocking way, since he was this big tough dude called… Dave. It seemed such a silly first name. I just fell into the habit of using it when discussing him in a non-serious fashion as just a nickname. The 'Big Dave' idea is quite clever but honestly it's just something I stole a long time ago.


The Trivia Crown


What am I? I'm a title, whose longest reign was by the person who held me first, but not that first reign. My shortest reign was one day, although it got extended due to taping schedules. I've been won via case obtaining, won in a tag match (despite not being a tag title) and won in a cage. I'm still active today, although I'm not nearly as huge as I once was. I've been held by weather influences, comic book references, rappers and a principal of causality (although that last one at the time they won it wasn't called that). What am I?

Maravilloso has the answer (and notes my spelling error).

1) shortest reign: Tara (Madison Rayne won it from Tara that same night, but aired 4 days later)
2) Case obtaining: Angelina's third title reign was via the infamous Lockbox Elimination Match
3) tag match: Cody Deaner pinned Velvet Sky to win the belt in a tag match
4) cage match: Angelina's first title reign was earned in a steel cage match
5) weather influences: Winter, (Madison) "Rayne"
6) comic book references: Miss Tessmacher (Lex Luthor's lady in Superman)
7) rappers: ODB
8) Principle (NOT principal) of Causality: Awesome Kong (Kharma is a principle of causality)

TNA Knockouts Title

Maravilloso also has this week's question.

I am royalty, I've been a bird and I've been cold. Way before the wrestling world recognized someone being the first to do something, I did it, but was not recognized and probably very few would remember what I did. My finisher is now being used by a well known female wrestler. I've feuded with kings, warriors, twisters and military men. I've teamed with felines, hall of famers, rockers and movie characters. I've been managed by a hall of famers. One more thing: I DON'T LIKE COOKIES!!!!! Who am I?


The Ask 411 Ultimate Summerslam!


… Still need a banner for that.

Anyway, two questions were asked last week. One was a very close race, the other was a blow out.

The first was the venue. It came down to a single vote, but the winner is…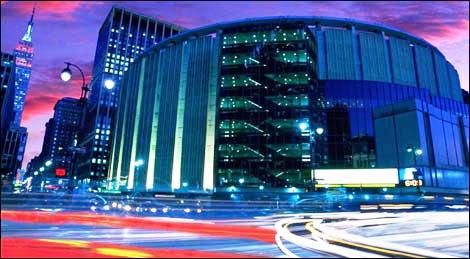 Madison Square Garden!

This came down to the very last vote, with Wembley Stadium almost getting over the line. But, MSG was where Summerslam began, and so it will host the Ultimate verson.

As for the other one, Money In The Bank wasn't universally approved, but it was still a clear majority. So there IS a MITB case floating out there.

Now then, we're beginning to start making choices here, so you need The List. I've compiled The List of everyone who has wrestled or appeared (within reason) at a Summerslam and is thus eligible. As we begin to go through the matches, the rules are that if they wrestled on the show they can do anything, if they didn't then they can do anything except wrestle. So Bret Hart can manage Chris Jericho, Piper can manage Jericho, but Piper can't be managed by anyone since he never wrestled at Summerslam (!) So here's The List for you to examine at your leisure. (And point out any mistakes I may have made).

But for now, we have three things to discuss.

One, Ring Announcer. Who will be the voice of the show? Your options are, with the years they did the job…

Howard Finkel 88 89 90 91 92 93 94 95 96 97 99 00 01 02 03 04
Justin Roberts 06 07 08 09 10 11 12 13
Lillian Garcia 04 05 06 07 08 09 12 13
Ricardo Rodriguez 11 12
Ronnie Garvin 89
Tony Chimel 98 02 03 04 05 06 07 08 09 10 11
Vickie Guerrero 12

Two, nominations for next week, where we will vote on Commentary. 22 men have performed commentary, which combination of them will we have? Joey Styles going solo? Jim Ross and Bobby Heenan? Vince McMahon, JBL and Paul Heyman? This week you can submit your nominations, and then next week we vote.

And finally, MITB. There is a case out there. Who holds it? I'm opening that to anyone on the lists, wrestlers and 'others', mainly so Piper is eligible, but by all means, vote for who you want to be holding it.

You can vote in the comments below, or via email, or hell, tweet me or facebook me if you want. I'll take votes any way you wanna send them.

Probably not carrier pigeon though.


Getting Down To Business


Jon starts us off simple but hard.

A simple but hopefully kind of interesting one: who is the last character WWE introduced to the main roster who did not come up from NXT ( or its predecessor)?

Thanks!

Hmm. I want to say Daniel Bryan, but then again, he debuted in NXT so…

I'm gonna go backwards through Historyofwwe.com looking at debuts and see what I come up with.

*Jeopardy thinking music plays for 3 seconds then abruptly cuts off*

I guess it was Los Matadores and El Torito, actually. They didn't do it in NXT, the re-branding occurred off camera and they came right back to the main roster. El Torito also went straight to the main show, so yeah, they win.

Joshua has three unrelated questions.

Hey man I need your help understanding something. How does the Figure Four leg lock work? Never having it applied to me I have some questions. It seems like the leg that would be getting the damage would be the leg that is straight. Having your other leg pressed hard into the area above the knee would be really painful right? But most of the time the leg that gets worked over is the leg that ends up getting bent in the Figure 4. So where is the pressure at on the figure four, the leg that is straight or bent? Also, does rolling over really reverse the pressure or is it a kayfabe way to get out of the hold?

By 'most of the time' there, you mean 'Whenever Flair did it'. Because sure, while the Figure Four has the selling point of 6 to 9 pressure points, depending on who is saying it, the main pain is supposed to be coming from the straight leg, since you're bending that leg at the knee in the opposite directions as nature intended, with your opponent's other leg providing pressure on said bending point, Flair always does it wrong. Flair works the left leg then bends the left leg.

Now, I get why he does that, it visually makes more sense, it's easier to work the leg then transition to the hold, it isn't totally ruined, but it is the 'wrong' leg.

However, there are explanations. A clever one is that if you've worked over one leg then you put the hold on the other one then you're removed both legs, and thus he taps because both of his legs are now screwed.

But the main logic is that although the straight leg is the 'main' pressure point, the bent leg is also in pain. Or rather, the ankle is. Because when you lock on the figure four, you're not just bending the straight leg up, you're also bending the ankle of the bent leg down, sideways from the natural movement. That also is dangerous and hurts like hell. Then you add in holding the straight leg's ankle and a few other points of contact being pressure points and now you're hurting all the legs.

As for turning over, it's not quite as painful as shoot figure four (yes, that exists), and it's not really a figure four any more, but there is pain there, because the leg you put though your opponent's legs, the one not pushing on the ankle, that one is stuck between your opponent's legs if they flip over, and now it gets bent in a incorrect way, with you're opponent's weight on it. Not pleasant. Not death, sure, unless someone really cranks it on, but it does hurt.

Hey man so I started watching wrestling back in 1991. I only watched WWE at the time. Being 11 years old I was fascinated by it. There was a wrestler there by the name of The Berzerker, managed by Mr. Fuji. As I was going to my local video store and renting every wrestling tape they had, I came across Bruiser Brody and immediately said "Hey it's the Berzerker!" Years later I found out that they are actually two different people. So my questions is, what's up with The Berzerker? Why was his look and mannerism so close to that of Brusier Brody? Is this some kind of weird rib or anything? Was Brody suppose to come in but didn't go they gave the character to someone else?

Probably because the two were a tag team. In Mid South, the man who would one day be the Berzerker was known as Nord The Barbarian, and he would often team with Bruiser Brody. The two were friends, and Brody actually helped train John Nord, his shoot name, after he just broke in, so the two had a similar style. And Nord has said that he and Brody were in talks to come into the WWF as a team right about the time that Brody was killed, which obviously kyboshed that.

The Berzerker gimmick was originally The Viking, and it was just a more over the top version of what he was doing elsewhere, so while it was similar to Brody, it wasn't a case of them ripping off Brody, just that Nord's gimmick was similar since they were partners at one time.

Hey man I want to ask you about the Warrior\Savage match at WM7. It's so funny how everything worked out. Savage loses and then retires, but one year later Warrior is gone and Savage is winning the World TItle. Anyways, a lot of times in loser leaves town or retires matches the winners are pretty obvious. You know someone is leaving and this is the way to write them off (unless it's all story line and they come back two weeks later). My question is, going into the Warrior\Savage match was the outcome predictable? Was Warrior the obvious pick? Thanks!

I never quite know how to answer this sort of question, since before the IWC became a thing everyone was separated by distance and so what was considered obvious in one city might be totally the other way somewhere else. The hive mind IWC that people are part of/fight against now didn't exist.

That said, while someone below may well disagree (and as always, if you do, please do let me know, I am always happy to be corrected/debated), I'm fairly sure at the time, most people were going in were totally in the dark. All the stuff that was leading to Savage 'retiring' was backstage and more to do with Vince than anything. At the time, both men appeared to be in their primes, and the idea that either of them was going to leave seemed somewhat ridiculous.

Now again, some people might have just 'known' Savage was going to lose, but by no means was it a safe bet. The idea that either man would leave seemed ridiculous, it was not obvious.



Self Promotion! I'm gonna be a video game character!



And Botchamania is always awesome!





Oscar has two questions, one seemingly hard, one seemingly simple.

I was wondering today about the macho Man Randy Savage; he was announced as hailing from Sarasota Florida. Why did the WWF not change his city to one more commonly known like Miami, or Detroit? I ask this because I have also heard that things would change the city of wrestlers to avoid naming unknown places; which opens another can of warms with 'parts unknown'. I used to live in New York City back then and had no clue where Sarasota Florida was, ironically enough I now live in Sarasota Florida and drive everywhere with pomp and circumstance is playing in my head. At least I don't say everything twice say everything twice for no reason yeah!

Wrestler home towns are a tricky thing, and there isn't an accepted logic to it. Different promoters will have different ideas about it. Some feel that everyone should come from big locations, since that means that the big houses are home. So people are from Detroit, and New York and so on. Others feel that home towns should be interesting and unique, when applicable. I mean, if someone is playing a New York Gangster gimmick, you might pick a specific borough, but it's still gonna be New York. Whereas if someone is a bit of a wild man but beyond that you've got nothing, having him hail from Truth or Consequences New Mexico instantly gives you a bit of derangement for this unknown guy called Cactus Jack.

So yeah, it depends on the promoter. Some want big towns, others want interesting. There isn't a set rule, like a lot of things in wrestling everyone has a vague notion or idea, a few people are sticklers for something but for the most part people don't really care.

Savage hailing from there was pretty much because he was. He lived there when he began his wrestling career as he had moved there during his baseball career, so when he started wrestling he just billed himself from where he lived, and never changed it.

Would also like to inquire your Google fu help. I play around with my young son and when he is in bed I do an elbow drop much like Paul Orndorff would do. He would grab his right wrist with his left hand and his Elbow would go left right left right and then up and then drop... As if to get the right measurement and drop it with precision. Was a thing of beauty. The only match I find in Google is against Chris Kanyon and he does not do it there can you help me find this move?
Thank you and keep up the good work!

Ah yes, the Orndorff Elbow Drop, I know that well, I should be able to find a video of that easy.

…

Hmm. Well, he drops one, kinda, at 8 minutes or so here.



But that's not as solid as I remember it… 7:30ish here, a bit better…



I think he didn't go as crisp until his WCW run, where he lost some power behind it and went more for the precision. Here's the best I can get, complete with added Disco Dancing, 4:20ish.



Jonathan asks about a long standing wrestling idea.

Your great work is always appreciated.

So there was a battle royal to open Raw this week and as usual the commentators spoke of Big Show as the 'odds-on favourite'. I'm not sure they understand what 'odds-on' means but that's beside the point. My question is, has Big Show every actually won one of these 'over the top rope' contests?

Technically he won the 2000 Royal Rumble, according to the storylines. And he won the second ever World War 3 60 man, 3 ring battle royal as The Giant.



And he's won others as well, like the Raw V SD one from 2010.



And the WWE V ECW one… Hmm. He tends to win only when it's a team thing.



But yeah, he's won some.

Nightwolf is gonna cause trouble based on the definition of 'celebrity' here…

When did WWE start using celebrities in wrestling? Who was the first celebrity they brought in to help boost their programming?

The main push of using celebs in WWE was the Rock n Wrestling connection in the 80's. Brining in Cyndi Lauper and Mr. T in the lead up to Wrestlemania, the crossovers with MTV, that was the first time wrestling worked with celebrities on a major scale.

Probably the first long term/big angle with a celeb was Andy Kaufman V Jerry Lawler, which began a year or two before the Rock n Wrestling period.



But to my knowledge the very first major example of a celeb doing an angle with a wrestler was 1976, Muhammad Ali V Gorilla Monsoon.



But I eagerly await being called an idiot on this one.

Kendall asks about Face V Face.

Why do you think Bruno never wrestled Hogan? or Pedro? In the early 80's it seemed like the matchups to see. Also why wasn't Hogan given a shot at Bob Backlund in MSG?

I'm presuming you're talking Heel Hogan here. I mean, Face V Face didn't happen, you didn't want to risk splitting the audience back then at all, so even for one night you'd never risk running Hulkamania V any old hero.

Assuming you mean Heel Incredible Hulk Hogan, he was scheduled to fight Bruno Sammartino one night but Sgt Slaughter ended up getting subbed instead.

His matches with Backlund are somewhat legendary, and they did run mostly in Philly and such. I believe the reason why Hogan didn't get a MSG run was that he was still green at this point, and at the time, Backlund apparently felt he wasn't any good, so perhaps he refused, or more likely Hogan at the time was viewed by McMahon Sr as a guy who needed more time and experience before he got a major push. Remember, Vince wasn't in charge yet, he was involved, but didn't own the company until 82.

Raza finishes us off with sets and attendance.

While watching Royal Rumble 2014 I wonder the arena, stage and lighting were looking mediocre as if we are watching some regular episode of WWE Superstar. Why WWE do not held Summerslam, Royal Rumble and Survivor Series on the same gigantic canvas as they do held Wrestlemania every year (WMs are held in arena very large areas of attendance capacity above 50K generally). Is it due to the fact that WWE has always been afraid that they might not be able to fill large arenas or PPV buys wouldd be low, if they held Summerslam, Royal Rumble and Survivor Series therein. By the way what is top five attendance record for the said three pay-per views in the past (except for Summerslam 1992)

Well Summerslam is now permanently at the Staples Center in LA, so they can be assured of good weather and have great media access, but generally Wrestlemania is not your average show. WM draws a lot more attention and crowds than Summerslam and the Rumble and Survivor Series. I'm sure WWE would love to draw as huge a crowd, but it's just not going to happen, and they know it. If a run of PPVs were sold out fast, they'd upgrade, but since that's not happening, they stick to largish but not WM sized venues.

And building new sets is very expensive, that's why they transitioned to the HD set years ago, it makes every show look the same, sure, but it also saves them thousands upon thousands of dollars every single show. WM is special. Other PPVs are special too, but WM is super duper special.

As for the top 3 attendance records for each of them…

Summerslam:

(1992: 80,355)
1993: 23,954
1994: 23,000
1998: 21,588

Royal Rumble:

1997: 60525
1998: 25646
2008: 20798

Survivor Series:
1998: 21779
1987: 21300
1997: 20593


One Man's (Important) Opinion


Brian has a simple enough question.

Is there anything the iwc (for the most part) agrees on? I know there is never a 100% consensus but what would you list as the biggest consensus?

No matter what I put here, someone in the comments WILL disagree with me, but that's cool.

I think right now the biggest one is that the Conner video was full of the onion cutting.

Related to that I think no matter how much people hate John Cena as a concept of the status quo, or as boring a character, or as bad a wrestler or whatever, I think pretty much everyone agrees that his Make a Wish work is wonderful, and to a slightly lesser extent I think most everyone will agree Cena is an all right guy. We just despise the character. Not to say others don't do good charity work, but just that since Cena gets talked about so much, that ends up being said more often than not.

Beyond that we begin to get into murkier territory. Every classic ***** match has someone who dislikes it. Every wrestler has someone who hates them. But you tend to find that the really good wrestlers at any given time tend to be mostly accepted as being good wrestlers (Cesaro the current guy most everyone likes) while truly horrid wrestlers rarely have defenders (Khali, Nathan Jones, El Gigante).

Oh, and the current Lawler/Cole/JBL commentary team sucks. That's pretty much accepted.

*1/1000th of a Chandler*

What about you guys? Are there any accepted truths I'm missing?

Michael wants to talk Cena turning heel.

But not the usual way, trust me.

1) Don't you find it odd that so many people are calling for a Cena heel turn when some of the most recent prominent heel turns from a mega-face totally backfired and the IWC still craps on them to this day? I'm talking about Sting, Goldberg and Austin primarily. All were super popular and, I'm assuming in an effort to give each of them a fresh, different character to work with, they were all switched to heel with less than ideal results. Why do people think turning Cena heel would lead to better results? Fans generally bitch about the aforementioned wrestlers turning face so I don't get the desire to turn Cena heel.

And, for those who bring up Hogan turning heel to join the NWO, Hogan was still popular then but not nearly as much as he was years earlier. He was almost more of a name than a wrestler at that point and seemed like he was always taking time off, so turning him heel, while still a huge shock, wasn't as nearly big as a risk as if WWE did the same with Cena now. Plus WCW was trying to compete with WWE and make an impact so they had more motivation to turn Hogan heel. What would WWE gain by turning Cena heel? Risk losing a big chunk of retail to fend off TNA? C'mon.

To give the devil his due, there is some context here. Austin was on top for 4 years at the very most before he turned heel, assuming you consider him made at Wrestlemania 13, AND he was gone for a year out of that with a neck injury. Cena has been on top for 8 years now. Double Austin's run.

And Hogan was getting heel heat since almost day one in WCW. He was not welcome by WCW loyalists, and so when he turned that gave the loyalists permission to do what they wanted to anyway, and then drew in lots of casual fans tuning in because they had to see if it was true that Hogan was now evil. You honestly gonna tell me no-one is booing Cena?

I mean, look, I totally get the bottom line argument. Cena ain't turning heel not because of spite or because the WWE hates us or because it's not going to 'work', it's because he makes then a metric fuck-ton of money, and you do NOT kill the Golden Goose.

Hogan in WCW was a Goose painted gold.

Austin was a goose that had once laid golden eggs but now was in a roost with a bunch of them.

Sting was… Sting.

John Cena is a unique case in wrestling history, no-one has had this mixed a reaction for so long without tipping one way or the other. And while I can totally see how a heel turn would make sense from a storytelling perspective (Cena is the Status Quo, he just has to embrace it), from a business perspective it's death.

But really, as always, when people demand a heel turn, that's not what they're asking for. See…

2) Also, most of Cena's detractors(many of whom call him "boring" and "stale" and think a change would make Cena "fresh") complain about how bad of a wrestler Cena is, how he only knows five moves, how he needs a good opponent to always carry him, etc. How would making him a heel improve his wrestling ability or make him put on good matches all of a sudden? If he became heel would he all of sudden become Kurt Angle ability wise to the fans? So I don't see how turning him heel, outside of giving him a "fresh" character, would make him better in ring. So now he'd just be heel Cena with fans bitching that he can't wrestle, only knows five moves, and how he still needs to be carried to a good match. But, hey, at least he's a heel!!

One thing if Cena had little appeal anymore or was relegated to the middle tier, then yes, making him a heel might make sense to make him "fresh". But I see nothing to gain(outside of giving some people in here one less thing to complain about) by making him heel.

If he turns heel then 'logically' he either loses the invincible tag or now wins and losses matter to him or he morphs into something else and THE CHARACTER CHANGES. It evolves, it becomes something else, it changes into something we haven't been bored of for years.

Whenever someone demands he turns heel, they are really asking for him to become interesting, as I've said before. The John Cena character never changes, never falters, never alters. It suffers setbacks, sure, it faces new challenges, but there's never any change, never an alteration.

Go back and watch his MITB match with Punk. He clearly has to push himself, he has to psych himself up. Go back to ONS when he wrestled RVD, he also changed his style a little to egg on the crowd. That's what we want, change. But since we can't normally express that, it defaults to what we know is a change, and that's a heel turn.

Make John Cena interesting. That's what people want. Workrate is irrelevant, as anyone who complains about Cena's Five Moves doesn't understand wrestling. John Cena is a good wrestler, and his in ring work is not the problem. It's all character issues. If someone is arguing that, they are entitled to their opinion by all means, but it's pretty clearly wrong. He's not Daniel Bryan, and a heel turn won't make him that, but again, it's not a question of turning him heel to improve the workrate. It's 'turning him' to just change something other than the color of his shirts.

Kaitlyn wants to talk TNA and GFW.

Can Jeff Jarrett with his new promotion get a 3.0 rating why couldn't TNA match even WCW in viewership, what is their financials and future plans, are they going to sell or keep remaining at boring 1.0 s and can Jarrett get 3.0 for his new promotion if its ok. Should TNA go to Mondays to compete with WWE or have their own network what should their future goal be to turn profit or to make a sale.

…

OK, so let's take this in parts.

Can Jarrett's new company GFW get a 3.0? Eventually, maybe. I mean, they aren't going to get that off the bat, but if they book well and have good talent, they might get there eventually. But I wouldn't bet on it happening for at least a year or two, and that's a best case scenario.

Why can't TNA match WCW? That's a hole with no bottom, but the main problem is that the business has changed, and TNA kept shooting itself in the foot every time they got the gun cleaned up nice. All the international deals are fine, but at the core of the business is an inability to set a reasonable goal. Competing with WWE is not reasonable when you're #2 only be default. TNA has had chance after chance to make their own name, to carve their own identity, and every time they screw it up or bring in talent they shouldn't or just keep making excuses, saying that the next thing to get will solve everything. They couldn't get traction with Hulk Hogan on the roster. That's an issue.

Their financials are not public knowledge, all I have is the rumors of how they are cutting costs everywhere and how the production staff almost went on strike over pay recently.

I'd tell you their future plans if I knew them and, more worryingly, if I thought they knew what they were.

They tried going to Mondays before, and they got buried. Hard. So that's not an option. TNA also pretty much has a network of sorts, TNA has videos on youtube that you can watch for a small fee. That's as good an option as any they have right now, since their on demand service also died.

The main issue with TNA is that their survival is out of their hands. They pretty much are living or dying by Spike. If Spike continues to support them, they'll live. If Spike ends the show, they're dead. They might be able to kill themselves if they tried hard enough, but basically it comes down to if WWE goes to Spike or not. That's looking unlikely now, so TNA will survive for the moment, since Spike is cool with their ratings, so there's no impetus to really risk the company, for better or worse.

Maybe a sale would help, maybe it wouldn't. Certainly I know WWE will claim zero interest right up until it goes belly up, and then it will turn around and offer a low ball figure for the tape library. Yes, they say they don't care now. But if it becomes available for peanuts? Of course they'll nab it.

I don't want to be negative about TNA, by the way. I'm just not sure they will ever be as good as they should have been. There's only so many times I can be burned before I stop expecting anything. I really hope they finally start working right, and that GFW works out, and ROH comes back, and that NJPW gets a international TV deal, I want as much wrestling as possible out there. I like wrestling, I like choice, I like more wrestlers being able to make a living, I want a job, there is nothing but upside to more wrestling companies doing well. It's just that some companies I'm waiting to judge, others have been decided long ago.

Agree? Disagree? Say so below, and vote and nominate for the Ultimate Summerslam, and all that other good stuff, and we'll be back next week. Until then, dear readers, stay optimistic. Or pessimistic, whatever works for you.
comments powered by