SPOTLIGHTS
The Magnificent Seven 5.18.14: The Top 7 Potential WWE Champions
Posted by Mike Chin on 05.18.2014

From Triple H and John Cena to Sami Zayn and more, 411's Mike Chin counts the top seven guys who could take the WWE title if Daniel Bryan has to give it up…

Just one week after I pegged my top seven choices to challenge Daniel Bryan, the man is need of neck surgery. This Monday, we're scheduled to get an announcement about the future of the championship. While there's a possibility Bryan will retain the strap through this stretch on the DL, it's looking at least equally likely from what I've read that he will be stripped and we'll have a new champion going into the summer.

On a superficial level, it's easy to suggest you transpose my proposed number one contenders into the championship role, but the reality of the situation is much more complex. Main eventing one pay per view is one thing, but actually carrying the strap and representing the company is another. While there is a bit of overlap between the lists, I feel the differences are much more significant. Without further ado, I present my countdown of the seven best picks for the next world champion, if Daniel Bryan does indeed have to forfeit the championship.




#7. The Miz


OK, OK, so The Miz hasn't exactly been booked like a main eventer since late 2011. Despite that, he represents a unique combination of attributes that do qualify him as a candidate for the WWE Championship: 1) he has the credibility of a lengthy world title run in his past, 2) he's a skilled talker and ambassador who can give John Cena a run for his money on the talk show circuit, and 3) he has a history with Daniel Bryan that, if WWE wanted to both string things out and actually honor past storylines, they could tell a pretty major story if Bryan returned to chase the title he never lost.

And before anyone dismisses Miz for having kept a low profile in recent months, I'd actually argue that's a positive. He hasn't been making waves, but also hasn't had the sort of high profile losses that would further diminish his cred. After lurking in the shadows, now could be as good of a time as any to pull the trigger on Miz's return to the main event scene.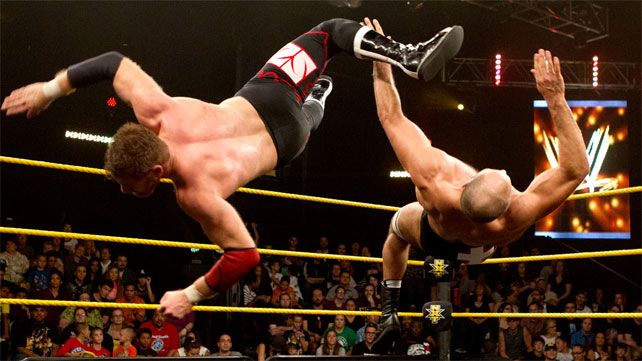 #6. Sami Zayn


Admittedly, Sami Zayn is probably the longest shot on this list, but if WWE really wanted to shake things up and roll the dice, I can imagine a scenario in which Zayn mirrors Paige's path on the main roster—making a surprise debut and, in one fell swoop, taking the top prize available to him.

There are problems with this plan. Zayn is still largely unproven in the WWE Universe, and he lacks the prototypical size, look, or style of a main eventer. Just the same, he's quite arguably the top hand in NXT right now, and WWE demonstrated its faith in him when he was the only developmental talent brought along for WWE's trip to Saudi Arabia this spring. Zayn represents a fresh face in the Daniel Bryan mold, and if WWE wanted to resume a Daniel Bryan-like storyline in his absence, I can think of few stronger candidates for the spot.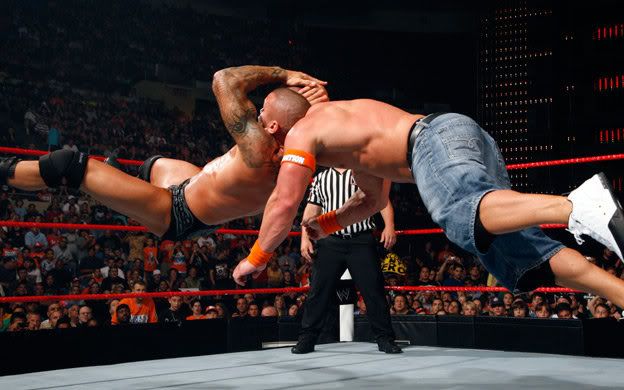 #5. Randy Orton


To be clear, I do not want another Randy Orton title reign—particularly when he's doing much more entertaining, if lower profile work as part of Evolution—but if WWE has alternative plans for the folks ranked higher on this list, then there's basically no one on the active roster who can compare with Orton's credibility as champ.

Furthermore, Orton has been protected. While he wasn't exactly dominant as world champ this last go-round, he did withstand high profile challenges from Daniel Bryan, The Big Show, and John Cena. Moreover, despite recording losses at back to back pay per views, it was Batista who took the fall each time, leaving Orton a pretty fair argument that he hasn't really lost on pay per view yet in 2014. Orton's not the champion many of us want, but there's a possibility he'll be the champion we need given WWE's current direction.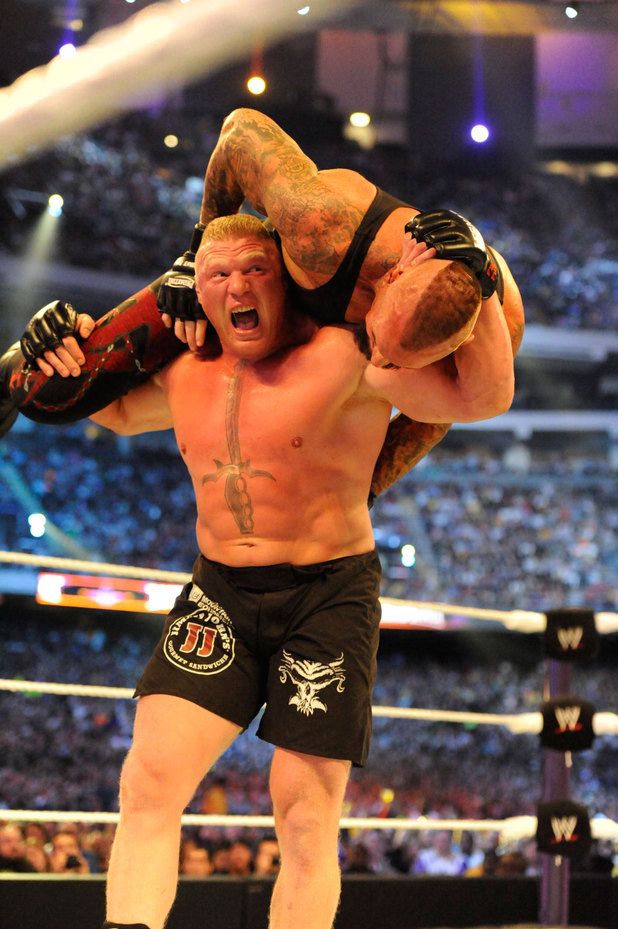 #4. Brock Lesnar


I said it last week and I'll say it again—no one on earth is a more credible professional wrestler than Brock Lesnar. You take a guy with main event credentials and a monster look, add on an impressive career in MMA, and have him come back to wage war with top level guys, only to end The Undertaker's streak—who can touch him?

Lesnar as champ does raise the significant problem of a part-timer carrying the gold, which does not necessarily bode well for business. Just the same, if WWE can work out the particulars—maybe getting him to work a few more dates, and planning around his absence with Paul Heyman carrying the load on the mic, and perhaps Cesaro serving as Lesnar's proxy and gatekeeper—there's the potential to raise the stakes on The Beast as a special attraction by having him defend the championship over a period of months.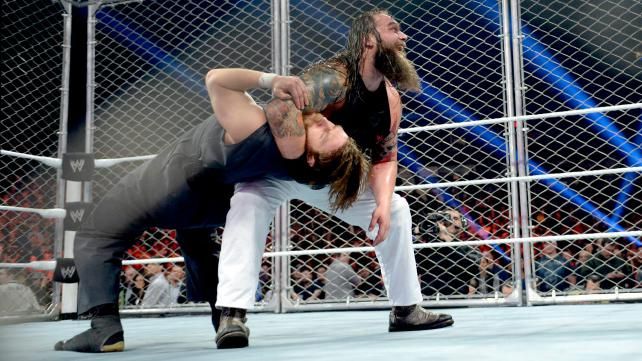 #3. Bray Wyatt


One of the more awkward elements of Daniel Bryan's first month as champion was the lack of a credible challenger, or a program with a true main event feel. Bray Wyatt has not only been booked at and (arguably) performed at the main event level, but is knee-deep in a feud with John Cena. No, their feud doesn't need the title at this point, but nor would putting a championship at stake feel out place given the players involved and the story they're telling.

Wyatt stands alongside Roman Reigns and Cesaro in the category of main events waiting to happen. The difference is that he's already being booked as a main event talent. Reigns could land in the main event as early as this summer, and it's not that much of a stretch to imagine him winning the 2015 Royal Rumble and headlining Wrestlemania—but putting the title on him now feels like rushing what has otherwise been a good, slow build. Cesaro is performing at a more than high enough level for the strap, but is still in the process of overcoming a credibility gap after getting booked like a lower-mid-card guy for most of 2013. Wyatt is ready now.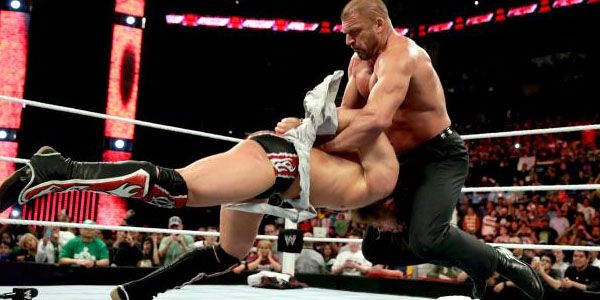 #2. Triple H


For all the hate he has historically garnered from the IWC, and despite getting humbled by Daniel Bryan and The Shield in recent months, Triple H remains one of the most untouchable main event properties in WWE. He has one of the top kayfabe resumes in wrestling history, heat as both a character and as a human being, and still can go at a high level in the ring. For years, folks have referred to Triple H as the "break glass in case of emergency" main eventer. Just as he was the natural choice to elevate to the title picture when John Cena went out of action in fall 2007, seven years later he remains one of the few WWE stars who can make a seamless transition into the top spot, from which point potential challengers can include members of The Shield, John Cena, and no shortage of fresher faces who he hasn't meaningfully crossed paths with yet, who he could have TV matches or short-run programs with (Cesaro, Big E, Dolph Ziggler).

Not so different from (and all the more relevant than) my argument in favor of The Miz earlier on, Triple H also has the history with Daniel Bryan to make for a good comeback story if Bryan were to return from injury and get immediately reinserted into the title picture.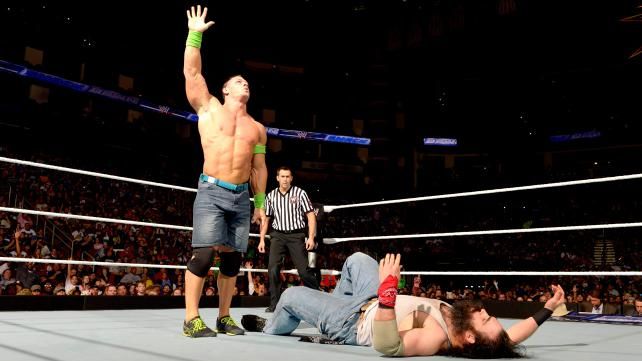 #1. John Cena


Booooo! Hisssss! For all of the folks who don't want to John Cena back at the top of the card, I hear you. Just the same, Daniel Bryan is injured, CM Punk took his ball and went home, and guys like Dolph Ziggler, Cody Rhodes, and Damien Sandow who may, at the right time and from the right perspective, have been heirs apparent simply have not been built to jump to the main event in this moment.

John Cena isn't the most interesting choice for champion, but he is the easiest and most logical pick for now. He's got an unparalleled track record, a current feud with Bray Wyatt that could easily become a title program, and no shortage of challengers who could come his way from Evolution, the Paul Heyman guys, (in a few months) Rusev, or even Sheamus or Wade Barrett with the proper build. I like to think that marathon title runs are in John Cena's past, but as a stop gap measure while Bryan recovers and the rest of the booking universe settles, he's the most stable choice to plug into the top of the card.

Who do you think should be the next champion if Daniel Bryan forfeits his title? Sheamus? Batista? Heath Slater? Let us know in the comments section. See you in seven.
comments powered by