SPOTLIGHTS
411 Fact or Fiction 05.15.14: Kurt Angle's TNA Status, WWE Title in Limbo, The Shield's Legacy, More
Posted by Larry Csonka on 05.15.2014

Should WWE have addressed the world title's status right after Daniel Bryan's injury reveal? Has Kurt Angle wrestled his last match for TNA? Is Mr. McMahon the greatest heel of all-time? 411's Jack Bramma and Andrew Shillinglaw debate these topics and more!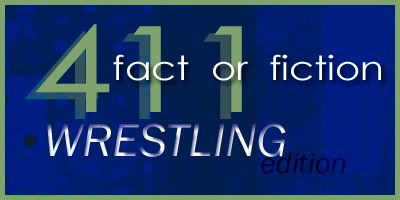 Welcome back to the latest edition of 411 Fact or Fiction, Wrestling Edition! Stuff happened, people loved/hated it and let everyone else know. I pick through the interesting/not so interesting tidbits and then make 411 staff members discuss them for your pleasure. Battling this week: First, he is the man behind the Ring Crew Reviews, he is Mr. Jack Bramma! His opponent, he in the newest addition to the TV review crew (covering WWE Superstars), he is Mr. Andrew Shillinglaw!

Lets get to work…


Questions were sent out Monday.


Participants were told to expect wrestling-related questions, possible statements on quantum physics and hydroponics.





1. Following the announcement that Daniel Bryan will have neck surgery, WWE should have announced the status of the world title on Raw.




Andrew Shillinglaw: FICTION - I think it's okay that they're holding out a little bit here. The injury seems very gray in terms of how serious it actually is and the procedure, from all reports, seems like a small noninvasive in and out type deal. Obviously, the future of the belt is super important. The champion is your focal point and draw. But at this point, Daniel Bryan is the most over guy they have. If they can keep the belt on him, why wouldn't they? Rushing to vacate the belt or definitively stating that he'd keep it would be a bad move. They need to know for sure what Bryan's status is before they make a statement, so holding off until post surgery (which is what they're doing now that it's being announced on Monday) is absolutely the correct move. I will say, if he's going to be out longer than they expected I hope they don't straight up vacate the belt. I saw this idea posted on reddit, and I totally agree with it. Treat wrestling like boxing or UFC and crown an interim champ. Then when Bryan comes back you have a match ready to go. Hopefully they do something like that if the news on Bryan isn't so great.

Jack Bramma: FACT - For me, this question is directly tied to how long DB will be out and there are two possibilities:

1) WWE knows his expected time on the shelf but wants to keep fans in the dark about it and the fate of the belt.
2) WWE doesn't know his expected time on the shelf and doesn't want to announce anything about the belt until they know more information about his recovery time.

Either way, WWE is better off specifying what will happen to the strap. If they know, what's the point in not telling us the status? If they know, then he'll either be out for a limited time in which case they most likely would keep the belt on him and they should say. Or he'll be out indefinitely which means they most likely wouldn't keep the belt on him and they should say.

If they don't know the time off, they could vacate it immediately last Monday, garnering instant heel heat for whoever announced the decision – Trips, possibly Stephanie. The Authority could have come out and said that DB was keeping the belt no matter what and even if the return date turned out to be much, much later than they expected, they could always have Steph and/or Triple H reverse their earlier decision and vacate it anyway and get even more heat.

They lose nothing from revealing now what happens to the belt and could even gain heel heat on the Authority if they need to go back and reverse themselves.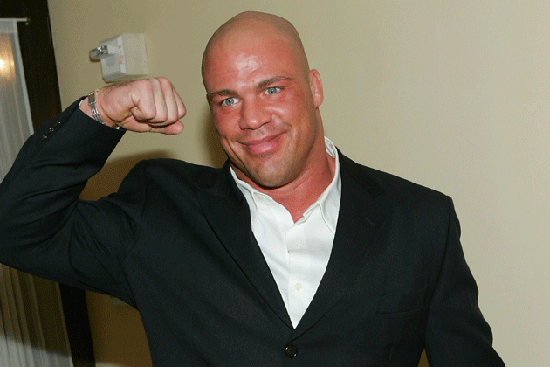 2. With his recent knee injury and reports that his contact expires in September, Kurt Angle has wrestled his last match with TNA.



Andrew Shillinglaw: FACT - I'm not going to lie, part of this is wishful thinking. However, with the current state of TNA this just seems like the way things are going to go. AJ Styles, Chris Sabin, Christopher Daniels, and Kazarian have all left. Whether or not they move on to "greener pastures" remains to be seen. I'd say AJ Styles has certainly done better for himself since leaving, but that's just one out of the four. However, it's becoming clear that company cornerstones are moving on. Angle's body has been deteriorating for a long time. His neck isn't in good shape. His knee isn't in good shape. It's a constant running joke that he's going to die in the ring, but that stems from just how beat up Kurt actually is. Outside of the company roster shift, I do think that Kurt wants one more WWE run. Could you imagine Angle vs. Bryan at WrestleMania? The fans are salivating at the thought of something like that, and I honestly bet you that Kurt is too. Kurt Angle is still a more than capable wrestler. WWE would have to modify the schedule and maybe even tone down the style a little bit, but there are things to be done in WWE and he only has a limited time to do them. I'm saying he leaves TNA in September and then knocks right on Vince's door.

Jack Bramma: FICTION - Angle's decisive loss to EC3 was telling, even humbling. While it could just be disregarded as an anomaly due to Angle's injury and need for surgery, I don't think Angle has had such an ignominious defeat in TNA that compares and it could reflect Angle's prospects for remaining a top-tier protected guy in TNA. But this is still a razor thin, 51/49 call about which will give first: Angle's iron will and questionable judgment or TNA's checkbook and continued endorsement and promotion of WWE former talents. In the long run, Kurt should and will wind up back in WWE in some legend capacity, garnering a blu-ray release and a HOF induction. But when that will happen remains to be seen. Angle's a guy who seems to defy the limits of knee ligaments, groin muscles, and reasonable restraints on working style into your 40's. I think Angle wants to wrestle again for TNA or for anyone else that'll pay his price. I think TNA wants Kurt to wrestle again. I don't know/think they'll be able to afford him. Will Angle want to work hard enough to get healthy and in ring shape one more time just for a reduced payout? My gut says yes and that Angle will be with the promotion until they close the doors.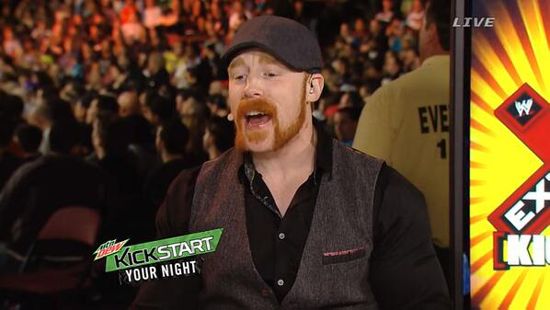 3. If Evolution has to add a new member when Batista leaves to promote Guardians of the Galaxy, Sheamus is the right man to fill the spot.



Andrew Shillinglaw: FACT - Why not? To fill the spot role wise, they need a bigger bruiser type. That's what Batista has always been for the Evolution faction and that's what Sheamus currently is. When Sheamus is motivated or in there with the right people, he has never failed to impress me. He hits super hard and has a believable and entertaining moveset. He's also a charismatic fella (pun totally intended). On top of that, joining Evolution would mean that he would be completing a much needed heel turn. Sheamus needs that change of pace for his work as he was becoming truly unbearable as a face. A heel turn, and being a member of Evolution, would give the character some much-needed depth and provide for some interesting segments and matches. However, I ultimately don't see them replacing Batista at all. My guess is that once the Shield program is done, so is Evolution. They'll be put back in the vault and won't reunite unless another young group needs the rub. That's just the way of professional wrestling.

Jack Bramma: FACT - I ran down the list of possible guys who could take over for Batista or just be added as a 4th and came up with the following guys: Rusev, Ryback, Miz,
Sandow, Barrett, Cesaro, and Sheamus. Each guy has pros and cons. Rusev is a hoss but the evil foreigner gimmick doesn't suit Evolution's style. Ryback is another shoe leather steak guy to borrow a JR-ism and he's not particularly busy, even if I love Rybaxel. Heel Miz, at his peak, was just about right character-wise but his trajectory and profile are all wrong at the moment. Sandow's an even better fit than Miz and probably my favorite choice but he's a jobber now and can't get a break. Barrett also has the gimmick strike against him that Rusev has, but mainly, he's getting over on his own and would probably just get lost in the shuffle of an inevitably short-lived Evolution reunion. Cesaro has a lot of tools that fit right into the Evolution wheelhouse, but comes across too much like a fun(ny), ironic heel to work as a dominant, evil heel with a bunch of corporate sellout jocks. That leaves us with Sheamus. He's a high profile big guy overdue for a heel turn, so minimal retooling is all that would be needed at present. Plus, it plays right into the existing conception that he's just a Triple H guy anyway. Sheamus wins mostly due to circumstances than fit, in my book.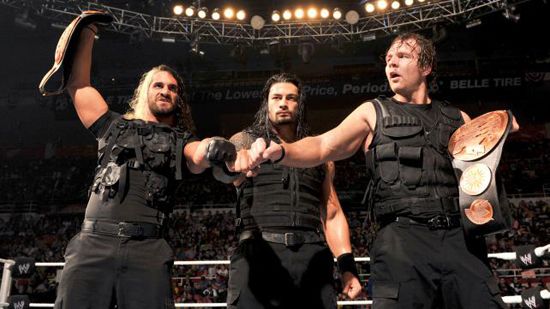 4. The Shield is the best stable WWE has ever created.



Andrew Shillinglaw: FICTION - This fiction could very well turn into fact very soon. Right now, The Shield is everything it needs to be. It has catapulted these three wrestlers who were unknown WWE entities (independent wrestling careers of Ambrose and Rollins not being taken into account) right into the main event scene. However, I do believe that future impact should also be taken into account, especially for a stable like this one. For my money, the best WWE stable ever is the one that The Shield is feuding with right now. Evolution was the best thing on TV for the entire time they existed, and part of it might be bias since I started watching right around then, but Evolution is my favorite and is a perfect example of what we don't know about The Shield yet. Orton and Batista both went on to do great things. HHH and Flair are HHH and Flair so you don't really need to take them into account here, but Evolution ultimately helped them out as well. We don't know for sure what the future will bring for Ambrose, Rollins, and Reigns. We can make very educated guesses but who knows what will happen? We all thought Punk would be around for a while and now he's sitting on a couch. Nothing in professional wrestling is certain. If the three of them have these amazing careers and we can look back at The Shield as the launch pad, then I'd be willing to say that The Shield is the best faction that the WWE has ever done, but for now they're not quite there yet.

Jack Bramma: FICTION - The Shield is phenomenal. Spectacular. One of the best tag teams in WWE since the Dudleyz, Hardyz, E&C wealth of riches and one of the best factions/stables they've ever had. But best is putting it too strongly. The key word in the question is "created." That means no Horsemen, no original n.W.o, no Freebirds, etc. Who does that leave as the competition exactly? The Oddities? UPYOURS? Right to Censor? Oh wait, that's right; DX and The Corporation. Of course, The Nation belongs in that list as well as does Evolution but I'd put DX and the Corporation head and shoulders as the 2 best stables ever in WWE. Along with Stone Cold, the creation of Mr. McMahon, and ECW's rising influence, DX helped spearhead the Attitude Era. It had a raw edginess to it that most of the rest (of the then-WWF) product lacked. After the Rockers and breaking off on his own, it gave Shawn Michaels a third act (before he gave himself a fourth act). It revitalized Triple H's and X-Pac's careers. It established Chyna. It did something that even Vince McMahon couldn't do – it made people care about Billy Gunn and Jesse James. It had staying power for several years during the high-paced, ADHD period of the Monday Night Wars. The Corporation, on the other hand, was responsible for Heel Vince, Heel Rock, McMahon/Austin, McMahon/Helmsey, and numerous other great moments and storylines during 97-2000. Some of those examples bring a bit of the chicken/egg debate up – did the Corporation come before them or was the Corporation a by-product of them? Nonetheless, there's still enough track record to put DX at the top of the WWE stable list with the Corporation arguably being a close second. The Shield may pass both, but it just needs more time and exposure to see if it can continue its greatness.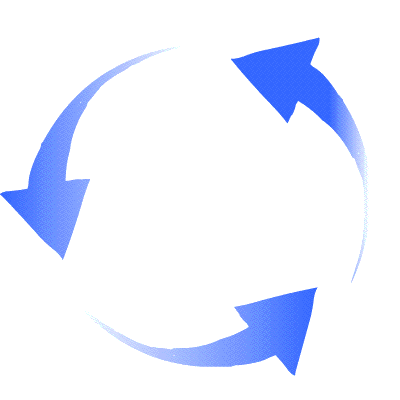 SWITCH!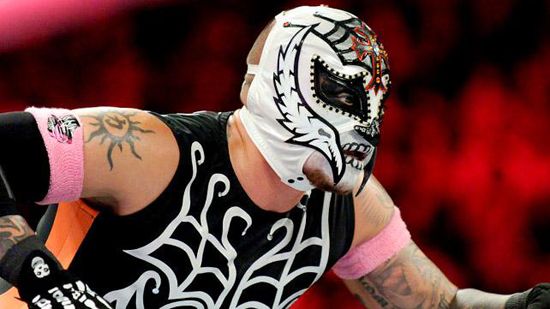 5. WWE possibly transitioning Rey Mysterio to an ambassador role, where he may make limited wrestling appearances, is the best for both sides.



Jack Bramma: FACT - Mysterio is arguably the only guy staler than Big Red Machine Kane and at least, Kane had a brief respite as Citizen Kane. Mysterio hasn't changed gimmicks arguably ever, and even if you count Filthy Animals Rey as different, it's still been 13 years or so strong since he had a basic character evolution. RVD isn't exactly cutting edge or changing up things either but he's been on and off TV enough to offset his lack of freshness. Rey's a consummate face that badly needs a change but he's too small and broken down to be a heel. Also, Mysterio is the only guy who seems to get injured more or be working hurt more lately than Kurt Angle. The only alternative for Rey is to transition into a upper midcard guy but one that puts over new guys like Roman Reigns, Cesaro, Barrett, Rusev, Wyatt, etc. But he could take on that new role in limited appearances and as an ambassador, so still the transition to a limited schedule is best for both sides.

Andrew Shillinglaw: FACT - Rey Mysterio is a shell of his former self. As a matter of fact, I would go as far as saying he is a shell of a shell of his former self. And this is coming from someone who loves everything Rey has done, including his later work. I'd put his feuds with Punk and Jericho up there with anything he'd done in WCW outside of the Eddie Halloween Havoc match. However, he's just nowhere near what he once was. His knees are absolutely shot. He's real slow in the ring and just physically can't do what he once did. There is a caveat to all of this though. Rey Mysterio is still massively popular (don't take that Royal Rumble reaction into account as it's not his fault!). To just release him from the company would be a complete mistake on WWE's part. He can still absolutely make them money but he just isn't in the shape to be in the ring every week. A legends contract/ambassador deal is the best move for all parties involved. And when he does wrestle, you keep him in multi-mans and tags so he doesn't get exposed as much. That's certainly the way to go with Rey.





6. You would watch a season of WWE Legend's House if Hulk Hogan and Ric Flair were on the show.



Jack Bramma: FICTION - I'm interested in seeing wrestlers wrestle and other facets of wrestling – promos, commentary, managing, analysis on pre- and post-shows, etc. I'm not particularly interested in seeing them in a different venue, even if it's Flair and Hogan, and even if I were, I'm not interested in reality shows much.

Andrew Shillinglaw: FACT - I watch Legend's House already. I think it's the best worst hour of television to ever exist. If you add Flair and Hogan to it?! EVEN BETTER! Please give me a drunk Flair strutting around the house doling out chops to legends who are just going to get mad at him. Please give me a Hulk Hogan trying to cook dinner with the help of The Barbarian. PUT THEM IN THE HOUSE! DO IT!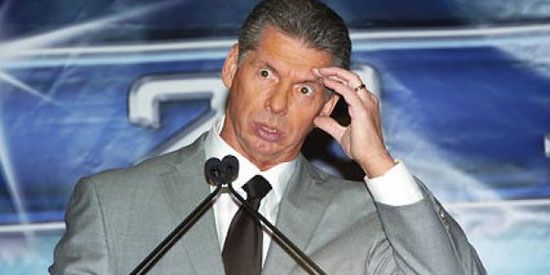 7. Mr. McMahon is the greatest villain in pro wrestling history.



Jack Bramma: FICTION - He's certainly a contender, but I've always felt this claim to be more of a devil's advocate position to counter all the anti-Vince, anti-WWE feeling amongst many fans. An overrating to counter the underrating, so to speak. Vince, no doubt, changed the business several times, but I don't think his highest honor is as a villain; instead, I think he's the greatest promoter and arguably, booker. Which other booker a run even ½ as long as Vince's 30 years of mostly success? He's certainly a candidate for greatest villain, but I've never cast him in that role. If Vince never owned his own promotion, he never would have been put into a position to dominate a program and a company as a heel the way he did. He's a good, borderline great promo as a face and a heel; he's willing to get all the heat and give it all back at the end of a storyline; and he's not afraid to look like the weakest buffoon possible. But he was pushed (by himself) too hard too much, in my opinion, and overexposed himself for a number of years after the peak of the Attitude Era.

Instead, for greatest villain in pro wrestling, I think you can look in other directions at other contenders. Obviously, my choices will be colored by the brevity of my own personal viewing experience and virtually nothing pre-WrestleMania I. Flair was certainly the centerpiece of the NWA and WCW for 20-odd years, mostly as a heel, and probably drew the most money for the longest period of time as a heel in the last few decades. Hollywood Hogan was significant, if for no other reason, than it revitalized WCW, justified the n.W.o, took one of the biggest babyfaces ever and made him one of the biggest heels ever, and almost put the WWF out of/ business. Almost. But still, for my money, the answer to this will always be Bobby Heenan. He could work as a heel in any capacity and, more importantly, could get over as a heel in any capacity, and even more importantly, could get anyone else over or more over as a heel in any capacity.

Andrew Shillinglaw: FICTION - This is hard. This is really, really hard. It's probably the toughest one in this series of questions. This is where I stand on it though. If Vince walked out on Raw next week, he wouldn't get booed. No Chance In Hell would hit and he'd come strutting down the ramp and the place would go nuts. They'd probably continue to cheer even if he aligned himself with Steph and Hunter. He also was never just a heel. There were periods where he was the good guy, even if they were small. My money for best villain is Piper. The guy is the reason WrestleMania 1 was successful. You can't tell me differently. He was SO hated that we needed to pay hard earned money to watch Hogan and Mr. T beat him up. That to me speaks loads. Vince is great, and I know that. But I don't think he can take the crown while Roddy Piper exists in wrestling history.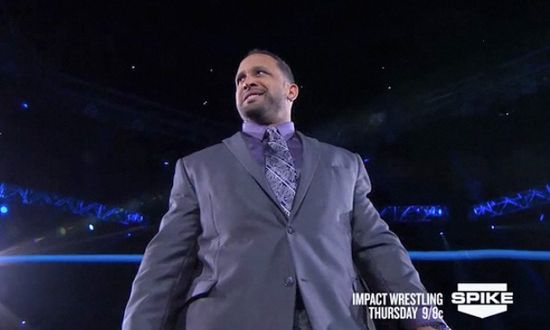 8. TNA turning MVP into a heel authority figure this soon into his run is disappointing.



Jack Bramma: FACT - It's not so much the storyline as it is the entire angle and perhaps the promotion itself. When MVP was revealed as the latest announcement that would shock the world from Dixie, it was just a letdown – not the biggest letdown ever and certainly not the first or last letdown in TNA history, just an average run-of-the-mill disappointment, but a disappointment nonetheless. MVP's a good hand and a solid addition to any roster, but he was put into an unenviable position when he was brought in at a main event level when previously the same treatment had been extended almost universally across the board to Hogan, Flair, Sting, Angle, Christian, Lashley, Pope, Steiner, Nigel, Kennedy, Chavo, etc. Moreover, each "star" that was brought in seemingly was of lesser star power than the previous (though I'm sure there were variations in the trend) and generated increasingly diminishing returns on TNA's investment. When the repetitive nature of the WWE castoff debuts is coupled with dwindling fan interest, dwindling financial prospects, and mimicking WWE's authority storyline with Daniel Bryan and Triple H, the heel turn is just another latest straw on an already broken camel's back.

Andrew Shillinglaw: FACT - ABSOLUTELY. Ugh. This was so out of nowhere and just thrown together. And it just seems like TNA doesn't know what to do if their authority figure isn't a villain. If that was the case, why didn't they just have Dixie win out? There was no reason to change MVP. It felt like we were in for a change of pace and just got a bunch more of the same old stuff. I like MVP and I think his match with Eric Young will be fine but there was no reason for it to happen now. They barely even gave MVP in charge time to breathe. Ugh, this is just frustrating.








Have you checked out the Csonka Podcasting Network? If you haven't, you should We run anywhere from 15-20 shows a month, discussing pro wrestling, the world of MMA, the NBA, general sports, popular TV series of the past, bad movies, battle rap, interviews, MMA & Wrestling conference calls and more! Around 10 different personalities take part in the various shows, which all have a different feel; so you'll likely find something you like. All of the broadcasts are free, so go ahead and give a show a try and share the link with your friends on the Twitter Machine and other social media outlets! Running since May of 2011, there are currently over 500 shows in the archive for you to listen to.



Larry Csonka is a Pisces and enjoys rolling at jiu jitsu class with Hotty McBrownbelt, cooking, long walks on the beach, Slingo and the occasional trip to Jack in the Box. He is married to a soulless ginger and has two beautiful daughters who are thankfully not soulless gingers; and is legally allowed to marry people in 35 states. He has been a wrestling fan since 1982 and has been writing for 411 since May 24th, 2004; contributing over 3,000 columns, TV reports and video reviews to the site.

Your heart is free. Have the courage to follow it…TO CSONKA'S TWITTER!

http://www.twitter.com/411wrestling
http://www.twitter.com/411moviestv
http://www.twitter.com/411music
http://www.twitter.com/411games
http://www.twitter.com/411mma
comments powered by