SPOTLIGHTS
Smart Marks 5.17.14: Wreck Ya Neck
Posted by Dino Zee on 05.17.2014

This week we get a little bummed about Bryan, crazy about Carter, loony for Lashley, and we talk about the moves that made our jaws hit the floor!

Welcome back, fans, to another edition of Smart Marks. I'm Dino, and this is the place to talk about anything and everything wrestling related. This week was a bit of a bummer, as we found out on Raw that Daniel Bryan had to get neck surgery, and will be out for an unknown period of time. There are rumors that Payback is the hope, with Money in the Bank being the fallback. As a huge fan of Edge, I'd ask that Bryan not rush his return even a little bit. I don't want to lose another favorite to injury, and if that means he needs to sit for a few months, instead of just a few weeks, then so be it.

I didn't want to bog down the column by making this its own Mark, so let's just say that I'm not in a very happy place as it pertains to 3 hour Raws without Daniel Bryan. On the other hand, I'd like to formally announce my new position as a Rosebud. Don't be a lemon. I'm all in. Besides, there's always lucha, with Rush, La Sombra, and La Máscara engaging in an incredibly violent trios match with Shocker, Mr. Niebla, and Negro Casas over the weekend. The rudos were cheered and the ténicos were booed, and I enjoyed every second of it.

And with that, let's hit the Marks for the week!





Blasted



So, if you didn't watch Impact yet, I'll just warn you that I'm going to discuss the show pretty heavily. This is your warning.

Remember last week, when I said that Bobby Lashley should be treated as the unstoppable force, possibly a hated one, that wrecks Eric Young and takes the belt? My, my, my... that didn't take long. TNA went ahead and did its best to quell my thirst for a Nation of Domination stable when MVP, Kenny King, and Lashley all joined forces and absolutely destroyed EY at the conclusion of Impact.

At first, it was just King and MVP, and I was excited at the thought that King was going to get a huge push, instead of this ridiculous King of the Night reboot that includes calling him the "King of the Night" over and over, but no real other changes. Then Lashley's music hit, and both my buddy and I went nuts, because we've been calling for this for a while. It's a pipe dream that we constantly "call", not some shot in the dark prediction. I was hoping Shelton Benjamin would appear, too. When Lashley hit the spear on EY, we knew that everything was going to be golden.

It's incredible to me that the same company who managed to build Magnus up for months and then give him a shitty, shitty World Title reign can immediately turn around and give Eric Young an out of nowhere title reign that benefits nearly everyone involved. EY has been a great fighting champion, and has ran from no one. And now that attitude looks like it's going to cost him dearly.

Like I said last week, this is the easiest thing in the world. Have Lashley destroy EY in their future title match. Have him win with some underhanded shenanigans from King and MVP if you want. Get the entire TNA audience to hate these WWE Washouts, and pray for the day that they fall. Then, when the time is right, Eric Young can rise again and regain his belt. Or any other guy you want to make the new face. Hell, what if it ends up being EC3, and that's the final nail to give a newly turned face Dixie her TNA back? There's so much to do with this new group, and so many matches to be had.

I just hope that the same Board of Directors that forced Dixie out has been watching the program. I have a feeling MVP won't be keeping his position of authority much longer.

Still, great job from TNA on giving me the group I've wanted to see for years, while also giving my Lashley idea some credence. It looks like he won't be wasted again.

What'd you guys think of the MVP-King-Lashley alliance? Looking forward to the EY/King and/or EY/Lashley title matches? What would YOU have the group do? Tell me what you think down in the comments!





Classic EC3



So this is a bit of a surprise, and I'm still very pleased by it all: TNA delivered a completely logical resolution to the Bully Ray and Dixie Carter shenanigans of the last few weeks. Yes, you read that right. While we've watched Bully Ray go from a no nonsense asskicker into some Fat Spicoli who just wants to rock and drink beer, and we've seen Dixie still get loads of TV time even though she really has nothing to do with the on-air or in-ring product, those of us who thought the end game would be horrible were not only proven wrong, but also given a reason to hope.

As Bully Ray finally had Dixie cornered, he insisted that she admit that she fears him. With that, he'd leave. As Dixie slowly prepared to say "Dixie fears Bully", she got 2/3 of the way there before Bully was dropped with a cheapshot. Dixie laughed, finishing with "I fear nobody!" And then we saw the man who dropped Bully- Ethan Carter III (EC3 to his friends). This works on basically every single level that I can think of.

First off, who else was going to save Dixie? Clearly not Rock Star Spud, and that leaves pretty meager pickings. I had actually been hoping all night that it would be Dixie's husband Serj, as I have an odd fascination with all the TNA themes he does, and was hoping that he'd drop Bully with a guitar shot. While that would have entertained me personally, I don't think it would have done much for anyone else, so good call on TNA for not indulging me. The nephew coming to the aid of the aunt, however, makes perfect sense.

On top of that, it gives EC3 a giant feud to embark on, now that Angle's out. Carter really hasn't had a feud yet, as all the big names he's been handed were, more or less, on their way out. Even the Willow feud was cut short and focused more on Willow going after Spud than anything else. Wins in one off matches aren't really worth bragging about, but beating the former TNA World Champion in an actual feud would do wonders for the kid. We know that I'm a huge EC3 fan, and that I'm basically counting down the days until he wears that World Title, so whatever gets him on that track is fine with me.

As for Bully, it's obvious he's also in need of something to do, and this sounds like the way to go. His face schtick is still pretty uncomfortable to watch, but with an actual heel to work against- instead of just being an asshole to a lady- Bully could find new life, and give us some great matches working with the kid.

Like I said, this was the completely right move, the most logical move, and it was still the move I did not expect to see TNA pull. I'm very pleased with this, and the feud that's coming. Long Live EC3!

Your turn: what'd you guys think of EC3 helping Dixie out? Are we looking forward to Carter vs. Bully? Spill it in the comments!





It Don't Get Any Better...



So the last few weeks, we've been discussing our favorite moves, and variants of said moves. We've hit suplexes, we've hit flying moves, we've hit submission holds. This week, I thought we'd talk about moves that, the first time you saw them, made you say "Holy shit, that cannot be possible." Maybe it was the physics of the move blowing you away, or maybe it was the practitioner of said move causing your disbelief, but either way, you were speechless when you saw it.

Immediately I think of Brock Lesnar and his Shooting Star Press. I remember when he was still in OVW, and reading these reports that he was hitting Shooting Stars. I honestly filed them away in the same "Big Show does moonsaults!" reports we used to get from WCW in the late 90's- as total garbage. Luckily, the internet made sure to prove me wrong, and not only could Brock Lesnar do a Shooting Star, but it was freaking beautiful. I grew up on Kidman's variant, the kind where he basically slid off the top turnbuckle and lucked his way into the rotation. Hell, even someone like Marc Mero, who absolutely did have some air to his, still couldn't hit it the way Brock did in OVW. Brock would jump almost straight up in the air, pull a gainer, and land perfectly flat on his opponent. It was insane. When I was at WrestleMania 19 and saw him begin to head to the top turnbuckle, I was so excited. I knew how good this was going to look. I knew that Brock could hit the SSP with no problem. I knew- and then he landed flat on his face. Ah well, can't win 'em all. Still, Brock Freaking Lesnar doing a Shooting Star is always incredible.

Another speechless inducing move was the Spanish Fly, which I was actually introduced to either on WrestleMania XIX for Gamecube, or Day of Reckoning (don't remember which it was, sorry). While creating a wrestler, I was skimming a top rope finisher, and I see the two models go to the top rope. From there, Wrestler A held his opponent in what looked like the start of a Rock Bottom. However, he then jumped backwards, doing a full moonsault while his opponent front flipped, and then landing in a conventional Rock Bottom finish. I immediately believed THQ made the move up. Again, with the help of Youtube, I was able to observe this move for real, and was even lucky enough to see one of the wrestlers pull it out at a local indy show in 2006. It's such a sports entertainment move, but I'll be damned if it isn't impressive as hell to see executed. In the same vein, Paul Burchill's C4 should be mentioned, as he basically did the same move, but without the help of being perched on the turnbuckle!

A possibly weird choice for this list, but the first time I saw Undertaker hit the Last Ride, I went insane. My buddy had told me that Bikertaker had a new finisher, but could only sum it up as "It's like a really strong powerbomb." I wasn't quite prepared when I first saw Taker hit it. It was just so violent- normally with the long vertical drop finishers, the guy isn't spiked to the mat (think the Razor's Edge, or even the Jackknife powerbomb), but Taker made sure that his opponent was not going to kick out after one of these. This was no lazy powerbomb. This was the powerbomb of a guy who had to settle for chokeslams and Tombstones while every other big man under the sun had some version of a powerbomb, and he looked at them and said "Oh, yeah? You got a powerbomb, huh?" I think Christian ate some of the most wicked Last Ride Powerbombs possible, and I flinched every single time.

Another one that was shown to me from a video game first, was the Ganso Bomb, which I first saw as the Hangman's DDT in WrestleMania 2000. Really, WrestleMania 2000 introduced me to a ton of Japanese moves that I couldn't believe- Emerald Frosion, for instance- but the Ganso Bomb looked like the guy was dying. When you watch the video from the match it actually occurred in (Kawada-Misawa, natch), you realize just how badass that move is. A powerbomb countered into a rana attempt countered into a vertical drop driver. Just unreal. I'm not the biggest puro guy in the world, but if you don't have 100% appreciation for everything Misawa did in a ring, all of which culminated in him losing his life, then I really question your wrestling fan credentials.

I could go on, but I'd like to her what YOU guys have to say. What moves took your breath away? Any submission holds? Maybe some spectacular dives by Shane McMahon or Jeff Hardy? Be heard! Hit the comments!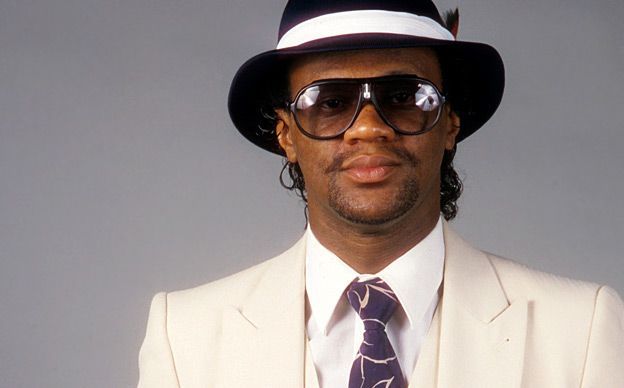 PUT SLICK IN THE HALL OF FAME!!



And that will put another column in the books. We here at Smart Marks will continue to wish Daniel Bryan the speediest of recoveries until he returns. Until next week, enjoy your WWE, your TNA, your Lucha, your Puro, and your Indies.






It's All Wrestling. It's All Stupid. We All Love It.
comments powered by