SPOTLIGHTS
Wrestling's 4Rs 5.19.14: WWE Smackdown & TNA Impact Reviewed
Posted by Daniel Clark on 05.19.2014

Batista battled Dolph Ziggler on Smackdown, MVP formed a new super-alliance on Impact and more! Wrestling's 4Rs breaks down the Right, the wRong and the Ridiculous of WWE Smackdown & Impact Wrestling!


How the 4Rs of wRestling Work!
Here is a quick explanation of the 4R's. The column will run TWO times a week. We will group our feelings on the shows in various categories: The Right, the wRong and the Ridiculous. The Right is stuff that worked very well: a great promo, a great match and so on. PuRgatoRy is a section between the right and wrong. It shows equal traits from both sides that cannot be ignored and needs discussed. It is not a bad place per say, as things can get remedied or go the wrong way the very next week. The wRong is what it sounds like: bad matches, bad or boring promos and so on. The Ridiculous is stuff that had no right on TV: Stupid angles and so on. And there is always a possibility of a 5th R, which is as bad as they come. This column is supposed to be analytical, and at the right time very critical of the shows, it was the whole reason it was created. This is not a "mark" column, nor a "smark" column, our goal is to analyze the show from many different fronts, reward the good and call out the bad. We will not apologize for our opinions, they are as they are, whether positive or negative.
---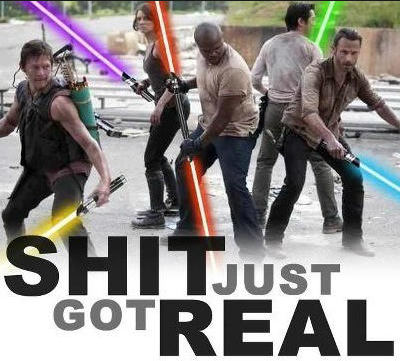 By: Jericho Ricardi
IMPACT 5.15.14:
QUICK MATCH RESULTS:
Willow def. Magnus and Bram at 4:15 via roll-up on Magnus

Gail Kim def. Velvet Sky at 3:42 via Eat Defeat, to the delight of foot fetishists everywhere

Kaz def. Crazy Steve at 2:34 via DQ and WTF

James Storm def. Mr. Anderson at 4:58 via slightly botched Last Call Superkick

Sanada def. DJ Z and Tigre Uno at 5:23 to retain the X-Division title via tiger suplex on DJ Z

Eric Young (w/ erect nipples) def. MVP at 3:13 via DQ


THE BEST:
Rebel: Rebel is the hottest woman in wrestling. Seriously you guys. Between her and The Beautiful People, I've never wanted to be a middle ring rope more in my life.


THE RIGHT:
And your NEWWWW dominant heel faction: As a nefarious overlord, MVP needed a heel stable. Lashley and Kenny King really needed something to do. Put two and two together and voila. The formation of this new stable absolutely came out of nowhere, was surprising, and best of all was exciting. Looking forward to seeing where this is going, and there are lots of unanswered questions. If TNA gets bought by WWE, will they feed the entire stable to Rusev? And what hilarious and/or racist-sounding name are we going to call them? Lonestar033 in the comments section last week suggested TNAtion of Domination. How about The Wolfblack? They're back causing mass destruction. Don't turn your back on The Wolfblack.

MVP's show-opening promo: This was a powerful promo from MVP, who continues to impress week in and week out. His promo was full of references to current events, sounded heartfelt, and cast doubt on whether or not EY will be able to defeat him at Slammiversary. Later, MVP pulled a Justin Roberts 2k10 and choked Eric Young with a tie. This feud got violent in a hurry. At first I wasn't too keen on MVP being Dixie Carter 2.0. Replacing one evil owner with another evil owner? What's the point? That said, at least MVP can actually fight, instantly making him a much better villain from a wrestling standpoint. MVP is like Sigma and Dixie Carter was like Dr. Wily.

Gunner is a real person, Part II: I pointed out the subtle moment where Gunner seemed to sympathize with Sam Shaw last week, and this week they followed up on it as I expected. TNA deserves more credit for little things like this. Gunner wanting to help Shaw in some way could be the beginning of Shaw being something besides a Creepy Bastard.

Austin Aries sighting: More Austin Aries on TV is a good thing, and it looks like we might be looking at Aries and Roode aligning with EY against MVP's posse.

Slammiversary in Dallas: It's about time they returned to Dallas, historically a great wrestling market. TNA draws their best crowds in the UK, Texas, and the Northeast. Stick to those places, maybe look into running wrestling-crazed-but-often-lacking-it places like Toronto. I'm guessing an Australia tour would be prohibitively expensive? In any case, good call returning to Dallas. Hopefully they actually advertise the show and draw a big crowd. Last year's Slammiversary in Boston got no advertisement that I know of, and as a result they only filled 60% of the arena.

X-Division title match: I'm glad we live in a world where I get to hear Christy Hemme say "three-way". In other news, this match was pretty good, and even managed to get the crowd to come to life. Tigre Uno continues to show a ton of charisma and promise. Sanada... TNA is really trying with him and it shows. Props to them for having the X-Division champion continue to defend his belt and win every week... which is how a secondary title-holder should be treated. In other news, the X-Division seems to be the home of springboard moves, so why not go all the way and have it be nothing but spring boarding? Give DJ Z a Springboard Chinlock as a finisher.


puRgatoRy:
Everyone come see the Crazy Steve: This whole group is brimming with personality, and showed more of it this week. A lot more of it. That said, it was completely ruined by the crowd having zero reaction to anything while Tenay and Taz lost their minds on commentary. This really does kinda seem like The Oddities 2.0, but all things considered it's a more formidable team than The Oddities ever were in the wrestling department. This show is in desperate need of more fun factor, and the Menagerie could give it that. One more thing: Their music is catchy, but it isn't good enough to be New Jacked during their matches. It got annoying fast. That's something they're going to need to either omit or change, lest this fun faction turn into an annoying part of the show.

Gail Kim, #1 contender: When it comes to wrestling skill, Gail has been at the top of women's wrestling for the past decade or so. She also can't talk, and why they insist on having her cut promos is beyond me. So this ends up in a neutral position.

Anderson versus Storm: These guys continue to be stuck in an odd upper midcard purgatory with Gunner. James Storm isn't working too well as a heel, in my humble opinion. He was quite popular as a face. Turn him back and let him give the audience beer baths again. Maybe some ECW-style going through the crowd and having beer with the ladies. Storm is one guy who could get away with that and it'd be fun for everyone. One thing this show needs more of is fun, like I said before.

Magnus, Bram, and Willow: Speaking of upper midcard purgatory, where are any of these guys going? Are they leading towards a Magnus face-turn and feud with Bram, or a Magnus/Bram team? The latter might be the best option, since the Wolves are in dire need of a real threat. Put Willow in the Anderson/Storm/Gunner triumvirate and that's a solid upper midcard.

The general midcard: I've said it before and I'll say it again, TNA really needs a midcard title. While it is booked well, the X-Division title has essentially become the WCW Cruiserweight title, and there's no Television or U.S. Title for the midcard to fight over. Back in 1998 (before WCW fell apart) the WCW Television title was THE belt for midcarders. It was treated with a ton of importance (Booker and Benoit's extended feud over it, etc), while the U.S. Title was something the main eventers could squabble over when they weren't in the world title situation (Sting versus Bret), while also feuding with upper-midcarders for it (DDP versus Raven). At the same time, having two midcard titles on the same (usually low) level like modern WWE isn't the answer either. Look to the past, TNA.

Sanada needs some higher-profile opponents: I already talked about the X-Division title match, but this is a general comment on Sanada. I like what they're doing with him. They're slowly establishing him as a heroic, noble guy who wants to succeed and make The Great Muta proud. Please don't suddenly turn him heel a month from now. Also, he is in need of some higher-profile foes. Tigre Uno is great, but he's also just starting out (and also needs some new opponents). Christopher Daniels would have been an amazing feud for Sanada, but too late for that.

Bully Ray tormenting Dixie: There was a bit too much of this. Bully is one of the best characters on the show, but at the moment he's just coming off as...well... a bully. It's fine to want to put Dixie through a table or chase her out of the arena or whatever, but showing up at TNA HQ and trashing her house and stuff? Even Steve Austin didn't do that kind of stuff and he was about as much of a bully as a face can get away with.

EC3's slaying of Kurt Angle: They continue to drive home that EC3 sent Angle packing, but the simple fact is that cheap wins like the one EC3 got don't really mean anything. Have EC3 defeat Kurt Angle, by hook or by crook, in a real match, in front of a real crowd, and we might get somewhere. Also, is EC3 going to get torn apart in Hammerstein Ballroom or what? It'll be hilarious.

"The Dandiest Lad" Rockstar Spud: Didn't really do too much this week besides hide behind a couch. The people demand more Rockstar Spud being fancy and weenie-like. No one gets dandier than Rockstar Spud! See how he prances and frolics!


THE wRong:
No Silhouettes: Are you serious, bro?

EY versus MVP: Since this is the big PPV match they're building towards, why have it on Impact, even for three minutes? It'd be more interesting to have MVP and his posse immediately commence a beat down on EY at the bell. Why is this match even happening, given that they already announced it for the PPV? Storyline reasons aside, it's odd.

The final hype for next week's show: "Next week on Impact: Things EXPLODE. Eric Young! MVP! Dixie Carter!" ...one of these things is not like the others. Hint: It's the one who I'm guessing looks surprisingly good in a bikini. ...and isn't Eric Young. In all seriousness, the MVP/EY feud is much better when it's just a blood feud; one thing it does not need is Dixie Carter involvement.

Poor Kaz, Volume II: So, this was Kaz's last match in the company. He won by DQ, didn't get to do much of anything, and looked legit depressed as he walked out. If they're going to release half of their best talents in The Great Midcard Purge of 2014, TNA should have let them at least go out on some kind of ceremonious note. I firmly believe that Daniels could have gone out putting over Sanada on PPV. Guys like Kaz and Sabin deserved at least -something- heralding their exits. How about a video of some kind putting these guys over for the years they put into the company and wishing them well? It's the equivalent of WWE releasing Mark Henry or Goldust with no fanfare or mention. They probably wouldn't do that, and TNA shouldn't do that to their most loyal long-time employees either.


THE RIDICULOUS:
The Impact Zone: Again, the crowd completely sucked this week. They didn't even play sing along with Mr. Anderson, the easiest sing-along in the company. My God. Why are you even there, Impact Zone people? In the Impact Zone, Goldberg and Jesus Christ both returning and forming a tag team - ushering in an age of unity between Christians and Jews - would be met with silence.



The 411:


Much better show this week, but it continues to be hampered by the crowd. The Menagerie somehow managed to be both AN AWESOME BLAST OF FUN and incredibly dumb at the same time, and I legit don't know how to react to them. The new heel stable is one we haven't seen before between three guys who haven't worked together before, and it's quite fresh. If we're heading towards MVP's faction versus EY/Aries/Roode, with Bully Ray continuing to torment Dixie Carter and her minions, then we've got some pretty good feuds on the way heading into NYC this summer.

Aside from what we call MVP's new faction, I have another question for the comment section this week. With all of TNA's cost-cutting, The Great Midcard Purge of 2014, their not being renewed by Spike TV (yet?) and the sense that the company is essentially dead in neutral at this point, what would YOU do to turn things around and improve the show, as well as the business side of the company? Make the Knockouts more of a focal point? Stop doing house shows? Find a way to bring in CM Punk? Put Dixie Carter through a table? Let me know in the comments. And cheap plug time: Check out my musings on retro video games and Highlander at www.coronajumper.com.

Show Rating: 7.3

As a reminder, I will be going by the 411 scale…

0 - 0.9: Torture
1 - 1.9: Extremely Horrendous
2 - 2.9: Very Bad
3 - 3.9: Bad
4 - 4.9: Poor
5 - 5.9: Not So Good
6 - 6.9: Average
7 - 7.9: Good
8 - 8.9:Very Good
9 - 9.9: Amazing
10: Virtually Perfect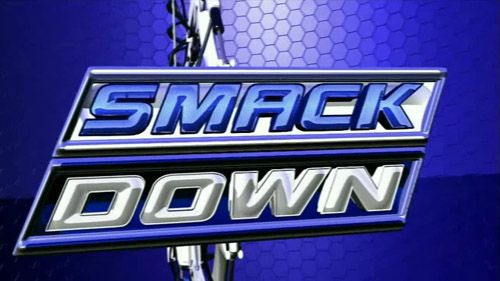 Smackdown 5.16.14
By Daniel Clark
QUICK MATCH RESULTS:
The Usos def. The Rhodes Brothers at 9.22 by pinfall

El Torito def. Heath Slater at 2.22 by pinfall

Nikki Bella def. Natalya at 2.27 by pinfall

Dolph Ziggler def. Batista at 4.30 by Disqualification

Sheamus def. Titus O'Neill at 0.17 by pinfall

Santino Marella def. Damien Sandow at 0.40 by pinfall

Cesaro def. R Truth at 1.12 by pinfall

John Cena def. Erick Rowan at 8.24 by pinfall

THE RIGHT:
The Usos vs. The Rhodes Brothers: This match started off quite slowly and with it being two face teams facing off, there didn't seem to be a lot of heat involved in this for the early stages of it. However, once we came back from the mid-match commercial break, the match really picked up and became a good little TV tag match. With the Usos as the champions and needing a win to look strong, and the Rhodes Brothers heading for a split with Cody getting frustrated with him losing, the Usos needed to get the win here, which they did. Cody nearly had the match won when he hit the cross-Rhodes, but it was interrupted, which allowed the Usos to get the win. Good match in the end and the Usos have definitely continued to stay over with the crowd, which is good to see. The slow burn on the Rhodes split continues as well and even though it is not necessarily the right move to break up another tag team, there is a little bit of logic behind the split as Cody is getting frustrated by losing matches when Goldust is winning,

John Cena vs. Erick Rowan: Given the issues that they have had with the Wyatt Family recently, the Usos coming out to give backup to Cena makes sense and allows them to continue their feud with them and also to actually get the upper hand of then for once. Rowan being the man to face Cena is probably the right choice as well, as we have seen Luke Harper face Cena before, and Bray is never going to face Cena on free TV when a PPV is coming up soon, so Rowan is the choice. This was a decent match and Rowan, although is probably the weaker of the three Wyatts in the ring, is still able to give a good performance and he was able to hang with Cena in the ring. Good ending as well with the Usos getting involved physically to first take out Harper with a big superkick to the face to get revenge for the brutal clothesline's that he has given them and get blocking off Bray when he tried to stop the count after Cena hit the AA. Decent match with Cena getting the win that he could do with and the Usos looking like credible champions.


puRgatoRy:
John Cena promo: The angle between John Cena and Bray Wyatt is one that is focused more on ideology and psychology than anything else, and given that part of the angle seems to revolve around children and who they will choose as their idol, the whole thing should be treated as very serious. And yet, Cena cannot seem to make up his mind as to how he is treating this angle. Some weeks he seems scared by the Wyatts, some weeks he is up for a fight, and some times, like tonight, he is in the mood for a laugh, and his inability to stick to a viewpoint is sort of hurting the angle as you just never know what you are going to get from him. The promo tonight was necessarily bad, and the point of it was solid; stating that Bray is all about manipulating behind and hiding between his words, but doesn't actually have the balls to do things himself, but it was presented in a way that Cena didn't seem to taking the threat of Bray seriously, and thus, it is hard to sell the last man standing match as a contest if Cena is certain he will win. The point of this promo was fine – the delivery left a few questions to be asked though.

Batista vs. Dolph Ziggler: A reason for this match was given – that being Dolph tweeted that Batista was the weak link of Evolution and that he had not evolved – and as a result, Batista was in the mood for a fight. However, I'm not sure whether the ending of the match proved Dolph right or wrong with his comments. On one hand, Batista beating Dolph up after the match ending and leaving him lying on the ground shows that he is still dangerous and is still the animal. On the other hand, the fact is that Batista got frustrated with not being able to win the match and got himself DQed at the first opportunity when Dolph was on the offence and thus continues to not actually pick up wins. You can only assume that the angle coming out of this is that Batista is the weak link – if they going for him not being then surely a victory over Dolph would have been the right outcome for this match, but as it is, making out that Batista, your big star who is in a movie and will be getting a lot of attention over the summer is the weak link, doesn't really make good business sense.

Cesaro vs. R Truth: This was nothing that hasn't been seen before. Paul Heyman talks about his client and put him over, and also manages to get in a reference to Brock Lesnar breaking the Undertaker's streak, which is a gimmick that is simultaneously brilliant and annoying at the same time. And then Cesaro wins cleanly and quickly, which he should be doing against the likes of R Truth. Nothing necessarily wrong with this match – a quick win for Cesaro helps him – but also, didn't add anything to the show or Cesaro if this had been missing from the show.


THE wRong:
Heath Slater vs. El Torito: The comedy continues, but this was not on the level of previous matches and didn't work as well as the match that they had last week which was surprisingly good. The stuff with using the cape to start with as a target for the bull to run towards was fine-ish, but the cape was pink not red, and so the joke doesn't quite work as well. The match never really got going and given that the ending was partly due to Hornswoggle accidentally head butting Slater right in front of the referee, surely that should have been a DQ win for Slater rather than it leading to El Torito getting the win. Last week's match was entertaining – this was sadly not quite on the same level.

Nikki Bella vs. Natalya: Eva Marie was the special referee for this match, but quite why she was is unknown, and her as the referee didn't really add anything to the match or cause any tension and lead to a finish in any way. The match was not great and sloppy at times, and the ending didn't look as if it was 100% how it was supposed to happen. A short match that didn't really add a lot to the show, or to the divas division, and could realistically have been cut out of the show.

Adam Rose: I'm not sure that the basis for a feud that you are trying to build is that you have no issue with the opponents, in this case, Swagger and Coulter, but just think that they are boring and no fun, especially if this is your introduction to the WWE and your first feud. The other issue is that the WWE is again unable to transfer these kinds of gimmicks and keep them working on TV as they try to force it and make it cool, rather than just allowing the fans to like it. Nothing says cool like having Michael Cole go on about how exciting the Exotic Express is and having announcers joining in with the party – it's like they learnt nothing from Fandango-ing last year which was cool and fun until they tried to push it rather than just let it grow.


THE RIDICULOUS:
Sheamus vs. Titus O'Neill: Titus cuts a promo inviting Sheamus to get out his ring. Sheamus then kicks his head off with the Brogue Kick and wins the match in 17 seconds. How does this help anyone in the match? Sheamus winning that quickly doesn't really affect anyone's opinion of him as he is already at the level where he can be pushed to the top of the card overnight without it looking too rushed. Titus though seems to continually produce good performances in the ring, shows charisma on the mic, and has developed his character and gimmick, so obviously, he needs to lose quickly and get buried. A decent three or four minute match in which Titus puts up a decent fight before getting beaten is far more beneficial as it allows people to see what Titus can do and establish him as a decent mid-card wrestler. This helps no-one and is a total waste of time.

Damien Sandow vs. Santino: Sandow issues an open challenge, Santino comes out, wins in 40 seconds, and then Sandow rants after the match. What did this accomplish? Why was this on the show? Who benefits from this being a part of the episode? When will Sandow actually do something about his losing streak rather than just ranting about it? Why have I spent more time writing about it than actually was on the show itself? There was just no point in having a 40 second match that will almost certainly lead to nothing becoming of it.



The 411:


I have sung the praises of Smackdown in recent weeks as being good television that did its job of telling storylines and providing entertaining matches. Unfortunately, I cannot do that with this episode which was by far the weakest of 2014 The opening and closing matches were good, but everything else on the show was irrelevant, poorly executed or just far too short to mean anything and left you questioning what the point of it was.

The Usos really were the stars of the show as they began by having a good match with Cody and Goldust and then their presence at ringside for the Cena/Rowan match just added something different to the feud that made the match a bit more interesting, and with them getting involved in the outcome of it as well it gives the Wyatt Family a legitimate reason, other than just we want the titles, to challenge them for the belt at Payback.

Cena and Bray in a Last Man Standing match was also confirmed for Payback, but the way Cena's promo was delivered and scripted didn't quite work and ring true to the feud. Cena suggesting that Bray is all about manipulation and mind games and doesn't have the balls to actually back up the actions himself is not necessarily the wrong step in the feud, but turning it into a joke when this feud is all about psychology and the ideology just seems wrong and doesn't fit in with the story that is being told. It is also confusing when Cena some weeks in scared of the Wyatts and some weeks is joking about them – just stick to a viewpoint and run with that.

The rest of the show however was poor. Batista and Dolph Ziggler had the makings of a decent match and a reason for it – that being Dolph thought Batista was the weak link – but with Batista getting DQed early on in it, it is hard to be sure whether Dolph was proved right or not. With the beat down after the match you would think not, but then, if he wasn't the weak link, he would have been able to beat Dolph in the ring and not have to resort to a cheap DQ and post match beat down when he is defenseless. It's also not the right trait for the man who is your movie star to be portrayed as weak.

But at least there was a point to the Batista match – it's hard to understand the other five matches on the show, which in total lasted less than seven minutes. Heath Slater and El Torito's match gets a pass as at least it was a continuation of their feud, but the execution was not quite there and it was nowhere near as good as the match that happened last week on Smackdown.

Nikki Bella and Natalya's match was based on an issue that they are having on Total Divas about a painting – not normally a storyline that wrestling fans care about – and the fact that this match wasn't that good and Eva Marie didn't do a good job as a referee didn't help. Cesaro beating R Truth just seemed to be an excuse to get Cesaro on the card as they didn't really have anything for him to do. Santino beating Damien Sandow in 40 seconds and then Sandow ranting about it was nonsense and although I'm sure it leading somewhere, it isn't half making Sandow look totally ridiculous in the process and might be hard to recover from, and if you are going to have him lose like this, surely there is someone who could do with the win more than Santino? And deciding that rewarding Titus O'Neill for the work that he was done since splitting with Darren Young – by having good matches and improving in the ring, developing a character and always being on point with this promos – is to have him squashed in 17 seconds by Sheamus is just bizarre and so needless. It just doesn't help anyone and burying Titus, who is more than capable of being a midcard heel, is such a strange decision.

Other than the first and last segments of the show, this was not a good episode of Smackdown at all.

Show Rating: 4.0

As a reminder, I will be going by the 411 scale…

0 - 0.9: Torture
1 - 1.9: Extremely Horrendous
2 - 2.9: Very Bad
3 - 3.9: Bad
4 - 4.9: Poor
5 - 5.9: Not So Good
6 - 6.9: Average
7 - 7.9: Good
8 - 8.9:Very Good
9 - 9.9: Amazing
10: Virtually Perfect

Have you checked out the Csonka Podcasting Network? If you haven't, you should We run anywhere from 15-20 shows a month, discussing pro wrestling, the world of MMA, the NBA, general sports, popular TV series of the past, bad movies, battle rap, interviews, MMA & Wrestling conference calls and more! Around 10 different personalities take part in the various shows, which all have a different feel; so you'll likely find something you like. All of the broadcasts are free, so go ahead and give a show a try and share the link with your friends on the Twitter Machine and other social media outlets! Running since May of 2011, there are currently over 500 shows in the archive for you to listen to.






The 888th edition is over…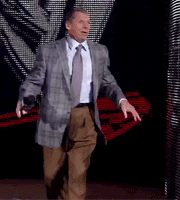 Fuck you, I'm still rich!
http://www.twitter.com/411wrestling
http://www.twitter.com/411moviestv
http://www.twitter.com/411music
http://www.twitter.com/411games
http://www.twitter.com/411mma
comments powered by