SPOTLIGHTS
Wrestling's 4Rs 5.23.14: WWE Monday Night Raw Reviewed
Posted by Jack Stevenson on 05.23.2014

The Wyatts took out John Cena, Beat the Clock returned to crown a new IC Title contender, Cesaro challenged Sheamus in a non-title match and more! Wrestling's 4Rs breaks down the Right, the wRong & the Ridiculous of WWE Raw!


How the 4Rs of wRestling Work!
Here is a quick explanation of the 4R's. The column will run TWO times a week. We will group our feelings on the shows in various categories: The Right, the wRong and the Ridiculous. The Right is stuff that worked very well: a great promo, a great match and so on. PuRgatoRy is a section between the right and wrong. It shows equal traits from both sides that cannot be ignored and need discussed. It is not a bad place per say, as things can get remedied or go the wrong way the very next week. The wRong is what it sounds like: bad matches, bad or boring promos and so on. The Ridiculous is stuff that had no right on TV: Stupid angles and so on. And there is always a possibility of a 5th R, which is as bad as they come. This column is supposed to be analytical, and at the right time very critical of the shows, it was the whole reason it was created. This is not a "mark" column, nor a "smark" column, our goal is to analyze the show from many different fronts, reward the good and call out the bad. We will not apologize for our opinions, they are as they are, whether positive or negative.
---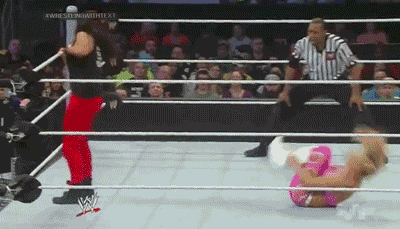 It's quite hypnotic….
By: Jack Stevenson
Raw 5.19.14:
QUICK MATCH RESULTS:
Cesaro d. Sheamus

Big E d. Ryback

Rusev d. Heath Slater

Rob Van Dam d. Alberto Del Rio

Seth Rollins d. Batista via DQ

Alicia Fox d. Paige

Mark Henry & Dolph Ziggler go to a time limit draw

John Cena d. Luke Harper via DQ



THE RIGHT:
The erotic adventures of Fandango: I really like this storyline so far. It's a lightweight midcard effort, but it's different from anything else on the card, all the characters have clearly defined roles and motivations, and any crowd in the country can hook into each it easily. Fandango and Layla were very much in love and determined to prove that to the watching world, but Summer Rae interrupted their sensual session and kissed Fandango herself, which kickstarted a fight between her and Layla and cracked the Layndango relationship a little bit. This is the sort of thing WWE should be doing with the Fandango's of the world rather than just having them wrestle Santino Marella for eternity; they've got seven hours of TV a week and that's plenty of time to tell simple, harmless little stories like this. My main concern though is that I still can't work out whether WWE are mocking Michael Sam or his critics with this story. I'm deeply politically correct and I don't like not being sure whether I'm allowed to be offended.

Stephanie wants the title back: Stephanie McMahon is practically a walking guarantee of a fun promo these days, and she delivered another very enjoyable one here. She's got a knack for taking clichéd heel tactics, like adopting a terrible British accent and insulting the crowd, and delivering them with such evil glee that they seem equally fresh and despicable. Daniel Bryan retains the title for another week, but I really, really hope he relinquishes it. I can see the argument that it makes him seem like a pushover once again if he just meekly gives Steph the title back, but it also makes him seem selfish to cling onto it when he can't defend it for three months, and if he surrenders it out we can draw a line under this depressing reign and hopefully see him come back rejuvenated in the fall.

The Shield and Evolution do their thing: Batista and Seth Rollins went one on one and it was a big bag of fun. It wasn't the highest end work either man had done, but still made for an enjoyable big man/little man match. Evolution and the Shield were barred from ringside, with only official personnel allowed, but Triple H circumvented his own legislation by putting Randy Orton as guest timekeeper and himself as guest ring announcer. As usual though the Shield refused to be outsmarted, which is what makes them as wildly popular as they are. They foresaw HHH would try this and intimidated Brad Maddox into making them official guest commentators, which was not only very clever but also gave us the joy of Dean Ambrose on commentary. He's so great, isn't he? He can do literally everything and is one of the best on an incredibly strong WWE roster. Hearing him bark "STAY WITH US!" as Raw went to commercial really made me laugh. Predictably everything devolved into a chaotic brawl, and the Shield came out on top yet again. Evolution deserve huge credit for sacrificing themselves so willingly at the Shield's altar, and both teams are contributing to a really good rivalry. I'm looking forward to their Payback Elimination match, though I'd be surprised if it ends any other way than Roman Reigns overcoming, or very nearly overcoming, all the odds after Ambrose and Rollins are eliminated early.

Paige vs. Alicia Fox: WWE's embarrassing obsession with humiliating people in front of their hometowns or nations struck again, as supposed best Diva on the roster Paige was mauled by Alicia Fox and finished off in staggeringly easy fashion. I can't even remember what Fox did to win it was so anti-climactic, I can just remember thinking how odd it was. Still this was entirely redeemable because Alicia Fox continued to be heart-warmingly wonderful. It wasn't as good a performance as last week, but she kicked Paige full in the face immediately following the opening bell, and stole a full cup of cola from a fan and sloshed it over herself to celebrate her victory. This was while she was strutting across the barricade. She's a sassy lady Finlay and she's my favorite.

Rows of Rosebuds!: Adam Rose was really over this week and I sort of predicted this! I never predict things right! You just have to trust that I count London as a similarly rebellious crowd to New York or Chicago. Anyway, I found Rose as entertaining as I always have and it was nice to see him actually get a reaction, even though it was from a horrendous audience. I admire any wrestler that doesn't bubble with testosterone, Rose doesn't take himself seriously at all and yet showed with his attack on Swagger that he can bring intensity when needed. His pairing with the Real Americans is a really smart and logical one, and I feel if they were given more time to accentuate the difference in personality between them it would be much more successful. Still, this was positively a stride in the right direction!



puRgatoRy:
Sheamus vs. Cesaro: This was an OK start to the show. The middle portion of the match was a bit flatter than you'd expect from two talented powerhouses, but things heated up well enough down the finishing stretch. Paul Heyman was the highlight as usual though, his impersonation of our Queen dying/the Undertaker being pinned was excitingly tasteless.

John Cena vs. The Wyatts and more specifically Luke Harper: This seems an appropriate time to note, as I have to do twice a year, that English crowds are the absolute worst. We are not bright as a nation, tomorrow we'll vote in Nigel Farage in our European elections (for the blissfully unaware his rise to power has been like a poorly executed Zeb Colter face turn) and our teeth are sub standard and we do our best to detract from Raw with our inane chanting. We still think shouting "SEXUAL CHOCOLATE!" at Mark Henry is funny. We boo John Cena not with a wink and a nudge, or just because its the thing to do, but because we genuinely dislike John Cena, despite claiming to not live in 2006. We give Bray Wyatt a rapturous ovation and then two seconds later start bellowing "WHAT!" throughout his promo; we ignore a main event match in favor of singing Adam Rose's song and then immediately start insisting that said match is actually awesome; we cheer for JBL in Cesaro matches. We are, year upon year, the worst WWE fans in the world and we don't even slightly deserve to get two Raws every year like clockwork. Anyway! Cena and Wyatt did some stuff and it was stuff. Wyatt's promo was as interesting as ever and actually told a coherent story in its own right, which was nice. Cena-Harper was a decent main event. It didn't reach the heights it could have done because of the slightly rushed pace and the obnoxiously disinterested crowd, but they were some nice moves and exchanges. Cena was demolished to finish the show. None of it was actively bad at all, but it felt like just the sleep talk of a feud that passed out a couple of weeks ago. There's nowhere left to go with the story and I'm more excited to see how Bray travels to Summerslam more than anything else.



THE WRONG:
The Beat the Clock Challenge: I like Beat the Clock challenges a lot, they provide welcome focus to any show they're on and often lead to some very solid in ring action. Unfortunately, this was not the best showing the format's ever had- all the matches were too short to go anywhere meaningful, Big E-Ryback was forgettable, Ziggler-Henry was messy, and Van Dam-Del Rio had Rob Van Dam winning and getting an entirely undeserved title shot against Bad News Barrett at Payback. Barrett did redeem things somewhat with a likeable promo and a knockout Bullhammer to Van Dam, and I'd imagine he'd at least win the match at Payback. This was a waste of a cool idea though.

Rusev crushes, therefore Rusev is: Rusev squashed 3MB after Lana did her usual promo, and it was all fine but a disappointing regression for Rusev's character. Last week it looked like he might do something worthwhile with Big E, and he's now back on the squash train, next stop nowhere in particular.


THE RIDICULOUS:
NOTHING


THE RAW MATCH OF THE YEAR LIST:
No change.



2.17.14- John Cena vs. Cesaro


3.03.14- The Shield vs. The Wyatt Family


5.5.14- The Shield vs. The Wyatt Family


2.03.14- Daniel Bryan vs. Randy Orton


2.10.14- Sheamus & Christian vs. The Real Americans


1.27.14- John Cena, Sheamus & Daniel Bryan vs. The Shield


4.21.14- Sheamus vs. Wade Barrett


5.5.14- Daniel Bryan vs. Alberto Del Rio


1.13.14- CM Punk & The New Age Outlaws vs. The Shield


4.7.14- John Cena, Sheamus & Big E. Langston vs. The Wyatt Family


The 411:


There was some reasonably good action spread across this show, but with a lot of filler and the tedious crowd and no real stand outs moments, this was a lot less than the sum of its parts. The post-show segment with Bad News Barrett bull-hammering Triple H sounds 10,000 times more fun and exciting than anything here. Still, this makes for decent background noise, there's some solid wrestling and Adam Rose is getting over a bit and Alicia Fox is great. There's nothing bad on the show, there's just nothing all that special.

Show Rating: 6.0

As a reminder, I will be going by the 411 scale…

0 - 0.9: Torture
1 - 1.9: Extremely Horrendous
2 - 2.9: Very Bad
3 - 3.9: Bad
4 - 4.9: Poor
5 - 5.9: Not So Good
6 - 6.9: Average
7 - 7.9: Good
8 - 8.9:Very Good
9 - 9.9: Amazing
10: Virtually Perfect

The 889th edition is over…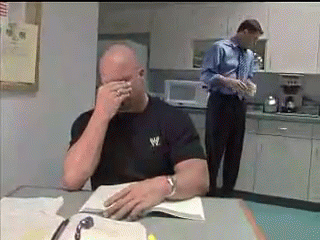 ~Motivation~


Have you checked out the Csonka Podcasting Network? If you haven't, you should We run anywhere from 15-20 shows a month, discussing pro wrestling, the world of MMA, the NBA, general sports, popular TV series of the past, bad movies, battle rap, interviews, MMA & Wrestling conference calls and more! Around 10 different personalities take part in the various shows, which all have a different feel; so you'll likely find something you like. All of the broadcasts are free, so go ahead and give a show a try and share the link with your friends on the Twitter Machine and other social media outlets! Running since May of 2011, there are currently over 500 shows in the archive for you to listen to.



Your heart is free. Have the courage to follow it…TO CSONKA'S TWITTER!

http://www.twitter.com/411wrestling
http://www.twitter.com/411moviestv
http://www.twitter.com/411music
http://www.twitter.com/411games
http://www.twitter.com/411mma
comments powered by